Is Tatiana Maslany Going to Star as the Lead in 'She-Hulk'? We Have the Answer...
(Photo: Getty Images)
There's been confusion about whether or not Tatiana Maslany (Orphan Black) is set to star in the forthcoming Marvel series She-Hulk.
In September, it was announced that Maslany was set to portray Jennifer Walters, aka She-Hulk, confirmed by Mark Ruffalo, who plays The Hulk. Ruffalo has been known to spill the beans, so he may not necessarily be the most credible source.
In October, Maslany stepped in to refute the claims, saying it was a press release that got out of hand. Sometimes an actor may have to throw people off the scent, as the casting is still in negotiations.
Since then, Maslany turned to Instagram to make it officially-official, writing, "💚💚💚It's offishulk!!!! 💚💚💚 Beyond excited to be Jennifer Walters aka She-Hulk for @disneyplus @marvelstudios !!!!!!!!!!"
In case you missed it, here's a peek at her post: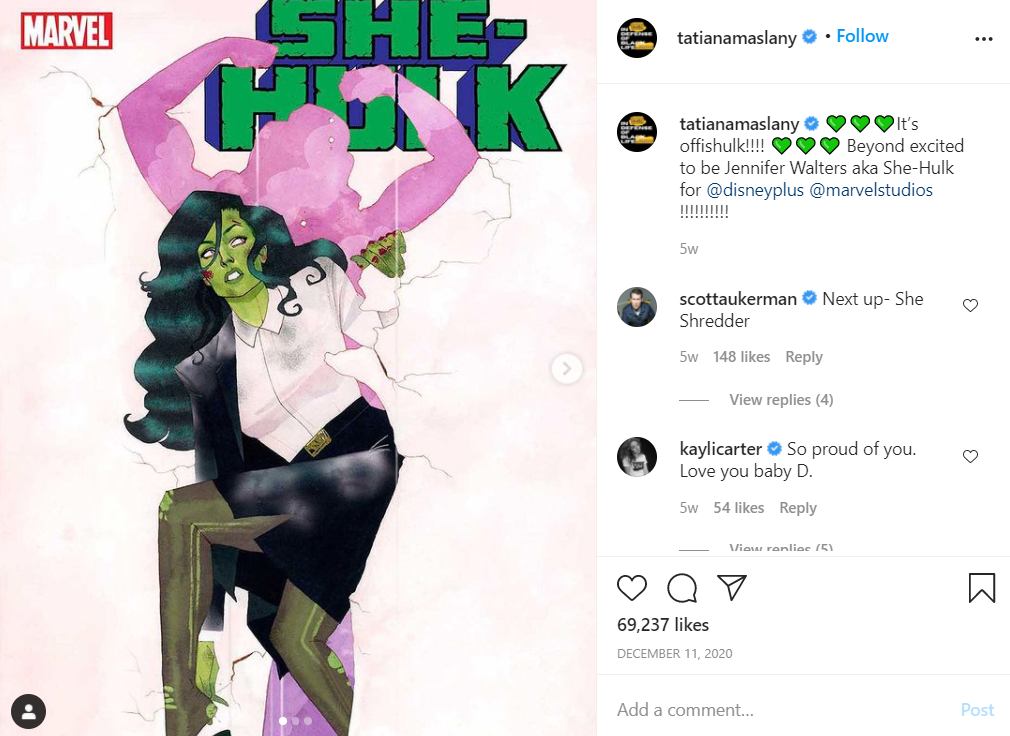 She-Hulk is set to premiere on Disney+ in 2022. Walters and Bruce Banners (Ruffalo) are cousins, and when she receives a blood transfusion from him, aka The Hulk, she begins to develop supernatural abilities as well.
We were absolutely delighted with Maslany as Sarah Manning and the many clones that followed in the fan favorite series Orphan Black and cannot wait to see her in this new role.
What about you?