CATCH UP: The Who's Who of the 'Broadchurch' Whodunit from Seasons 1 and 2
Chris Chibnall's (Doctor Who) mystery crime drama, Broadchurch, became an instant phenomenon when it hit our screens back in 2013. The series first aired in the U.K., with over nine million viewers regularly tuning in to find out who killed young Danny Latimer... they were hooked. But it was also the compelling relationships of the residents of Broadchurch — a fictional coastal town in Dorset, England — that helped drive the story. And, ultimately, solve the mystery.
The highly-acclaimed series was equally well-received when it premiered on BBC AMERICA in the U.S. and just as addictive.
If you've yet to watch the series, or just need a refresher, here's a catch up on the characters and their storylines from seasons one and two as we head into season three, premiering on Wednesday, June 28, at 10/9c:
Beth Latimer/Mark Latimer
[caption id="attachment_402500" align="alignnone" width="2000"]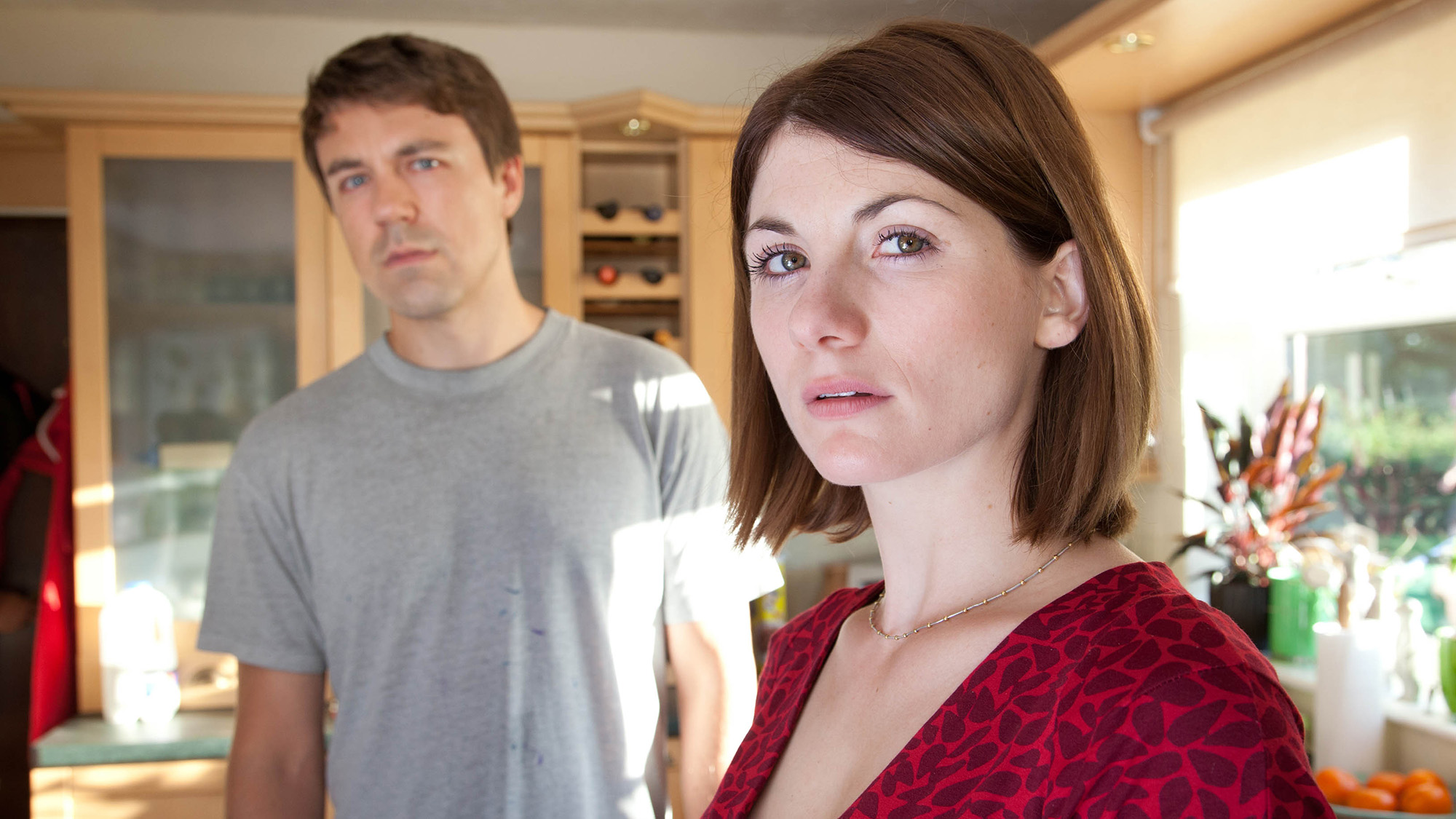 (Photo: BBC America)[/caption]
The series opens at the house of the Latimer family, when Beth Latimer (Jodie Whittaker) wakes up from a nightmare about her son standing on a cliff. But that's all it was, a bad dream. In the morning, it appears her Danny, 11, has already left for school, because he's not at the house. They also have a daughter, Chloe, who is older than Danny. Beth's husband Mark (Andrew Buchan) heads to work that morning and, as is usually the case in small towns, he seems to know many of the folks he sees on his way in.
DS Ellie Miller/DI Alec Hardy 
[caption id="attachment_402503" align="alignnone" width="2000"]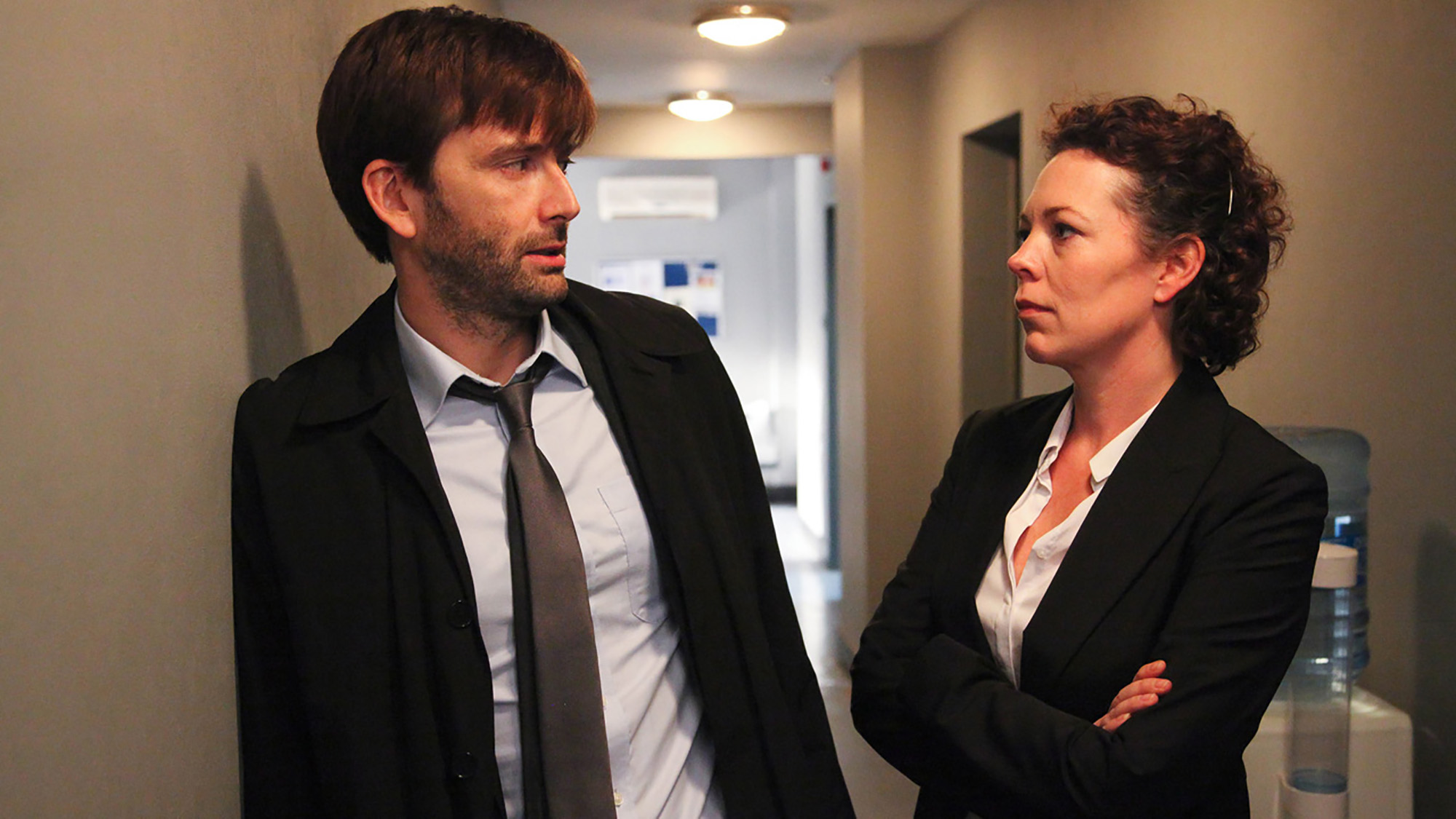 (Photo: BBC America)[/caption]
Detective Sergeant Ellie Miller (Olivia Colman) is back to work after a three-week vacation. She learns there's a new addition to the force, Detective Inspector Alec Hardy (David Tennant), and he's actually now her boss. She was promised a promotion but it went to the new guy. She knows that name, though… he was in charge of the Sandbrook Murders. She doesn't have time to dwell on losing out on the promotion, or Hardy's history, because something has happened. A young boy is missing. Danny didn't show up to his paper route or to school.
Danny Latimer/Tom Miller 
[caption id="attachment_402509" align="alignnone" width="2000"]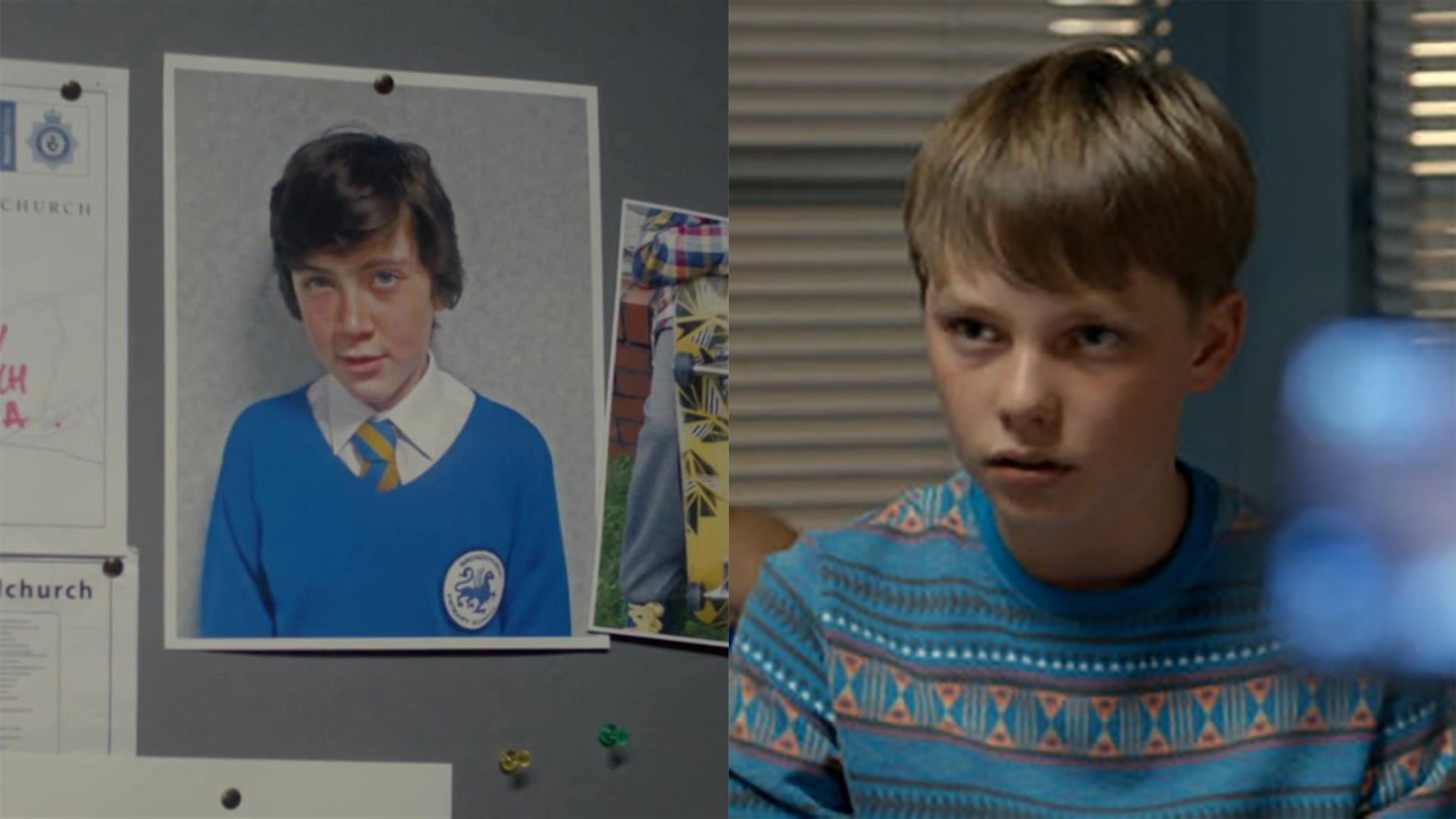 (Photos: BBC America)[/caption]
We learn early on in season one that Danny (Oskar McNamara) isn't just missing. He's found dead on the beach. At this point his mother had already gone looking for him, and it's a terrifying and horrible moment when she recognizes his shoes under the tarp covering his body. Tom Miller (Adam Wilson), who is the son of DS Ellie Miller, was Danny's best friend. The two were at odds, though, when Danny went missing. This definitely struck a cord with DI Hardy — what could the boys have been arguing about?
Maggie Radcliffe/Olly Stevens
[caption id="attachment_402518" align="alignnone" width="2000"]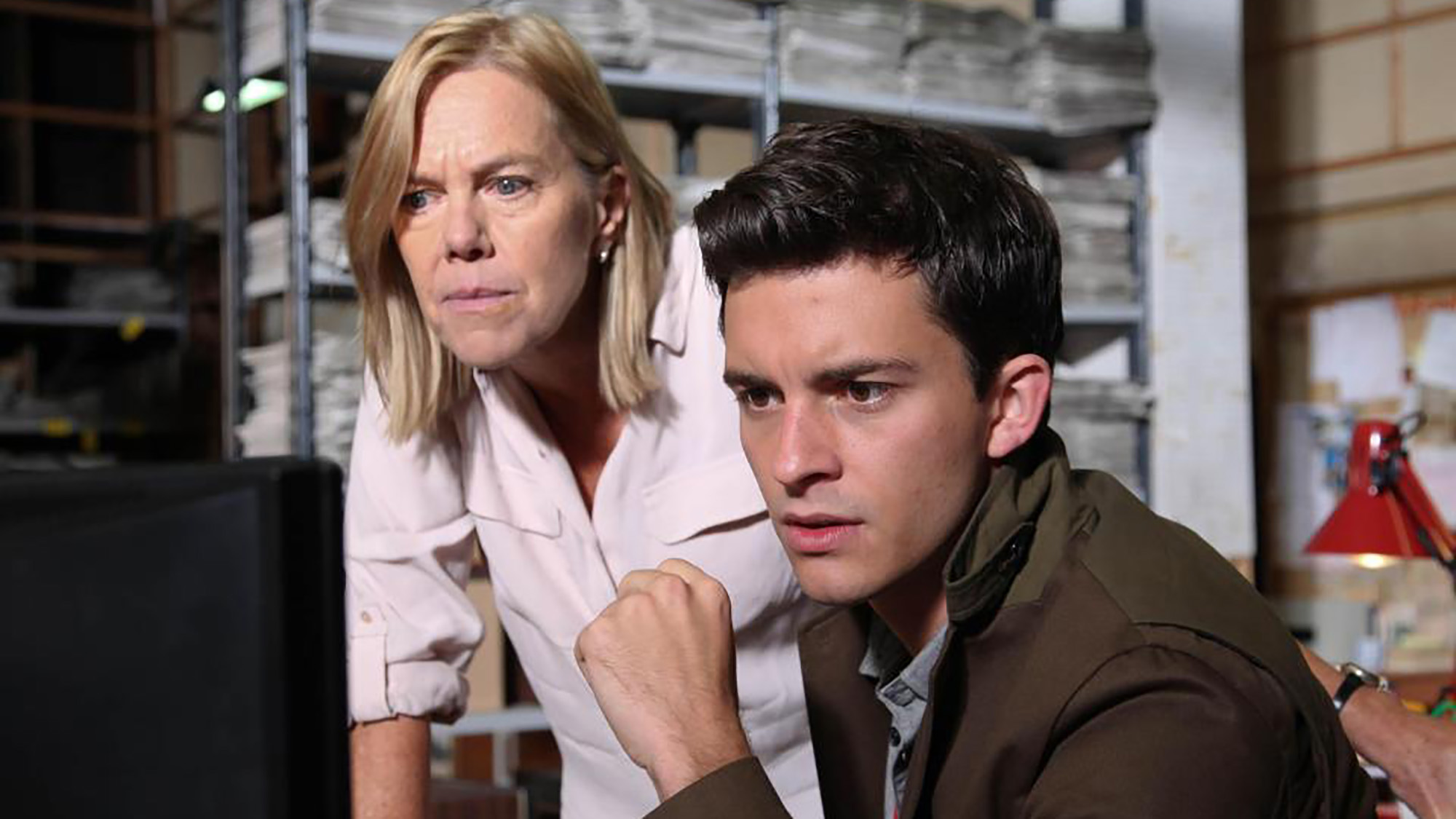 (Photo: BBC America)[/caption]
Maggie Radcliffe (Carolyn Pickles) and Olly Stevens (Jonathan Bailey) work at the local newspaper. They soon learn the beach is closed off. Maggie sends Olly, a beat reporter, to go check it out. She advises him to get some some fresh air after learning he's been turned down for a job he applied for. He may be looking for employment outside of Broadchurch, but now he's being called to the front lines.
Rev. Paul Coates/Becca Fisher
[caption id="attachment_402610" align="alignnone" width="2000"]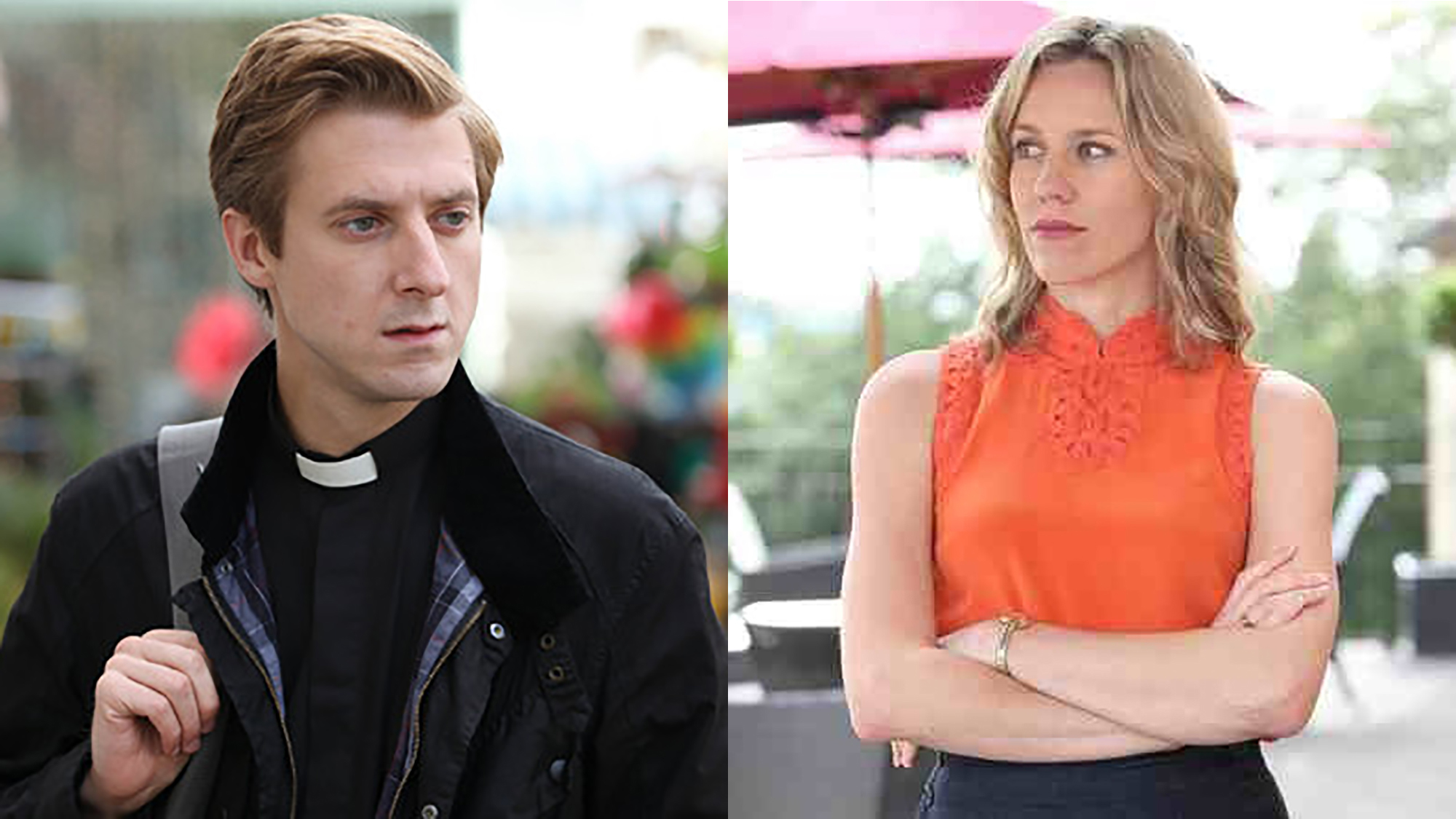 (Photos: BBC America)[/caption]
We mentioned above that Broadchurch is the kind of town where everyone seems to know everyone. Mark Latimer sees both Reverend Paul Coates (Arthur Darvill) and Becca Fisher (Simone McAullay), owner of the Trader's Hotel, on his way to work, exchanging pleasantries with each. But, it turns out Latimer and Fisher were more than friends, having an affair unbeknownst to Beth. Ultimately, it was Fisher who provided Latimer a much-needed alibi for the night Danny went missing. Coates and Fisher were also involved intimately, only this comes later in the story. Yep, it's a small town.
The dynamic of the relationships in Broadchurch all differ, but they have one common thread: they all want to find Danny's killer.
If you want to find out who the killer is on your own, you can watch season one over at Amazon.
(SPOILER ALERT) We know Danny was murdered. It was not an accident, despite the suggestion from some that he may have fallen off a cliff. And, at this point, we do know the identity of the killer. Which we will reveal in the next part of this post as it carries over into the second season. So, if you do not want to know who the murderer is, please, scroll back up or click away now!
DS Ellie Miller/Joe Miller
[caption id="attachment_402531" align="alignnone" width="2000"]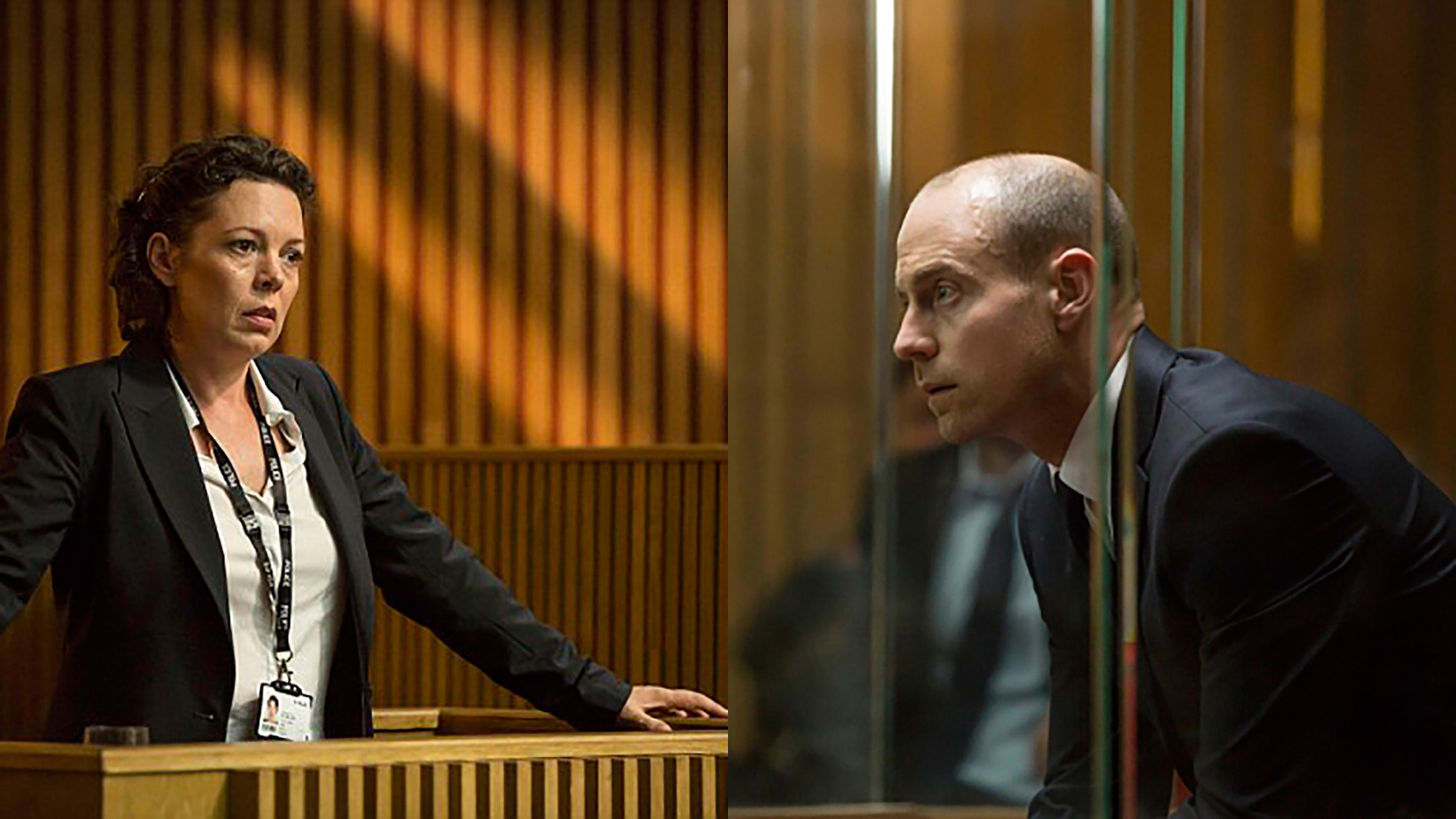 (Photos: BBC America)[/caption]
If you don't already know, you're not going to believe it... DS Ellie Miller's own husband, Joe (Matthew Gravelle), was the perpetrator of this most heinous of crimes. You can read our recap of the season finale here, written at the time it aired. With Danny coming over to their house regularly, being his son's best friend, the boy thought he had developed a friendship with his friend's father, too. But, in fact, Joe was a predator. DS Miller is now the sole head of the household, basically friendless, with her family as she knew it destroyed. Joe has been arrested for the murder of Danny Latimer.
Sharon Bishop Q.C./Abby Thompson 
[caption id="attachment_402543" align="alignnone" width="2000"]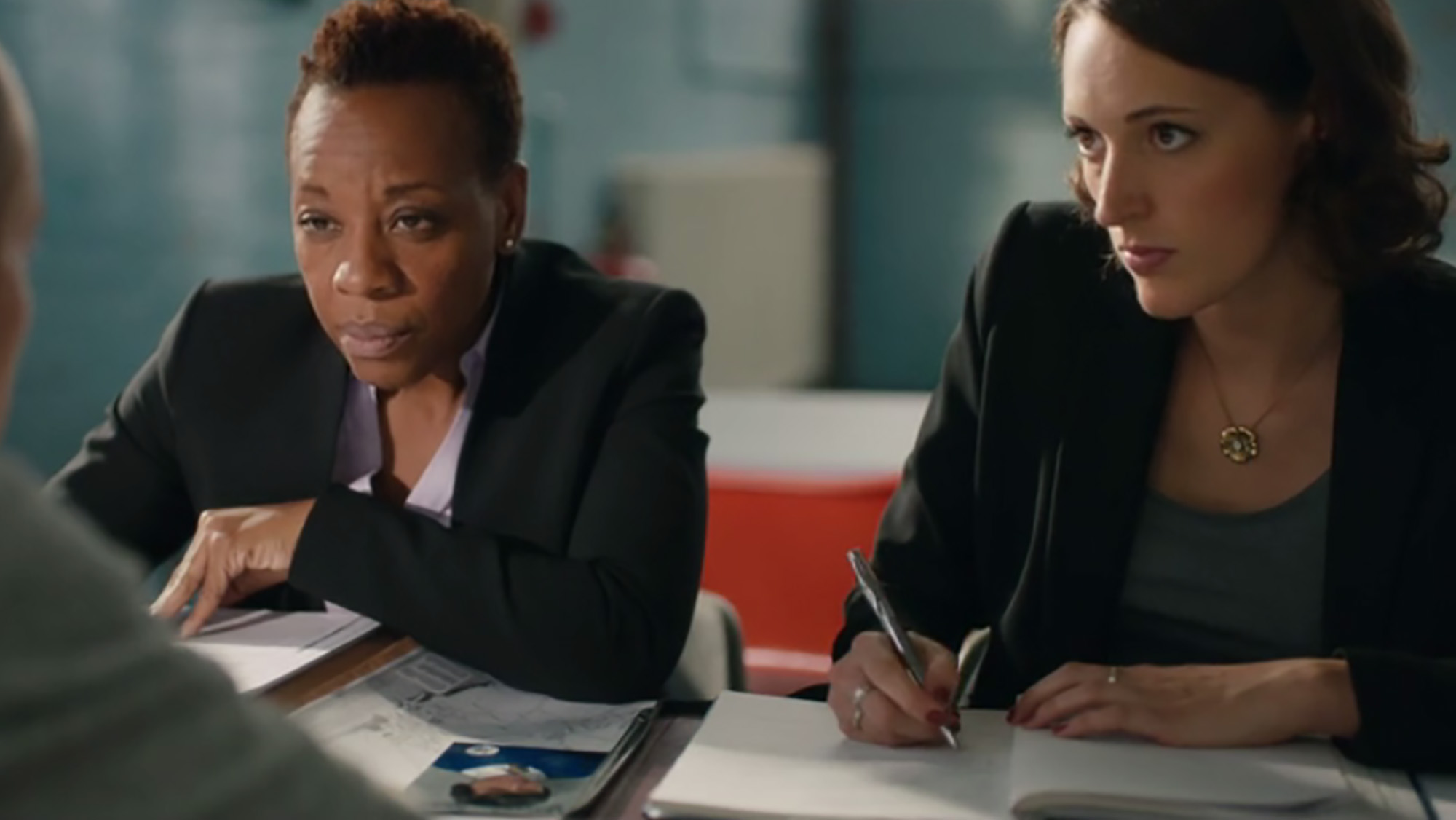 (Photo: BBC America)[/caption]
And now, Joe is being tried for the murder. Originally Danny's parents and the townspeople expected Joe to plead guilty. That's what they were told. Even his lawyer, Abby Thompson (Phoebe Waller-Bridge) was caught off guard when he submitted a "Not Guilty" plea to the court. Thompson, being a junior barrister, called on her boss, Sharon Bishop Q.C. (Queen's Counsel) (Marianne Jean-Baptiste), to help try the case.
Jocelyn Knight/Sharon Bishop Q.C. 
[caption id="attachment_402546" align="alignnone" width="2000"]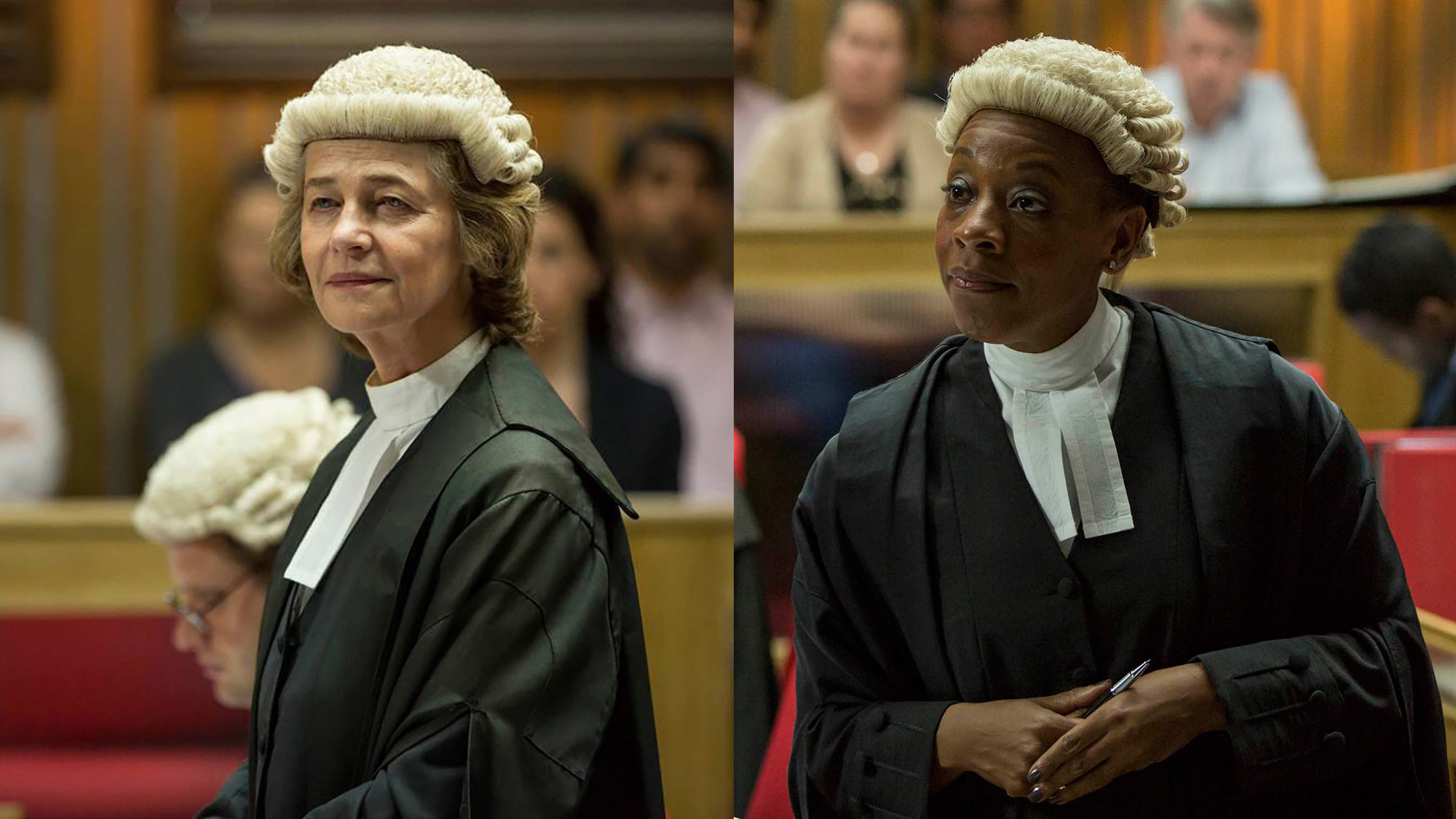 (Photos: BBC America)[/caption]
Jocelyn Knight (Charlotte Rampling) is asked to prosecute Joe Miller, even though she's currently not practicing. Maggie Radcliffe, who we know from season one as a reporter, tries to sway her. What eventually changed Knight's mind was learning that Bishop, her former mentee, would be on the other side of the courtroom, defending Joe. That's all it took and Knight was on board.
DI Alec Hardy/Claire Ripley 
[caption id="attachment_402550" align="alignnone" width="2000"]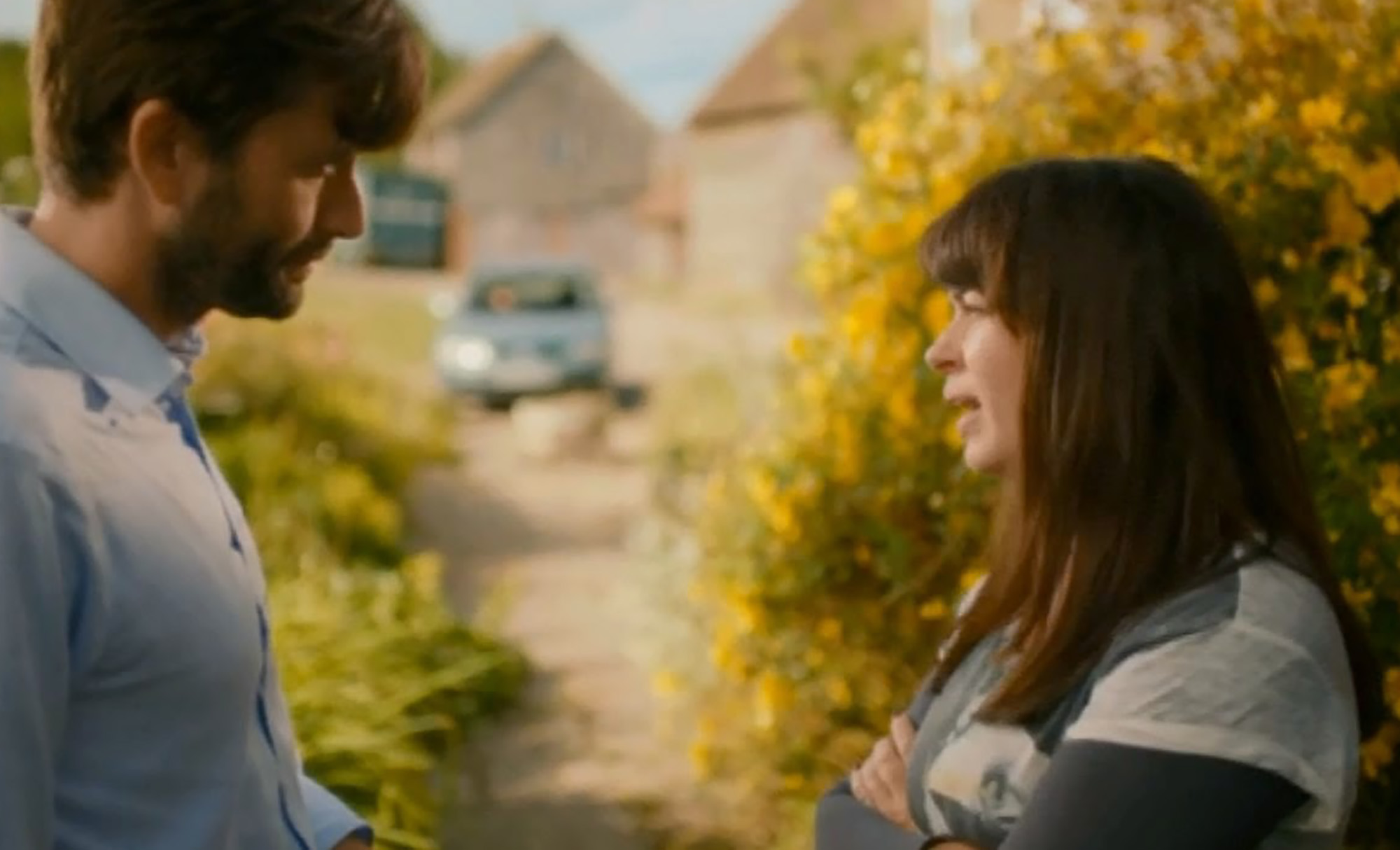 (Photo: BBC America)[/caption]
When season two kicks off, local reporter Olly is back, and when covering the trial, he asks DI Hardy, "Are you missing being on active duty as a detective?" Hardy responds, "You can probably stop taking the asshole pills now, Oliver." While off duty due to medical issues, Hardy is still around and he's paying attention. We soon meet Claire Ripley (Eve Myles), who knows Hardy from the Sandbrook case (which was mentioned, way, way back in season one, but only briefly). Her then husband, Lee Ashworth (James D'Arcy), was the main suspect in the double murder. Hardy convinced Ripley to testify against him, and helped her go into hiding... in Broadchurch of all places.
Claire Ripley/Lee Ashworth
[caption id="attachment_402552" align="alignnone" width="2000"]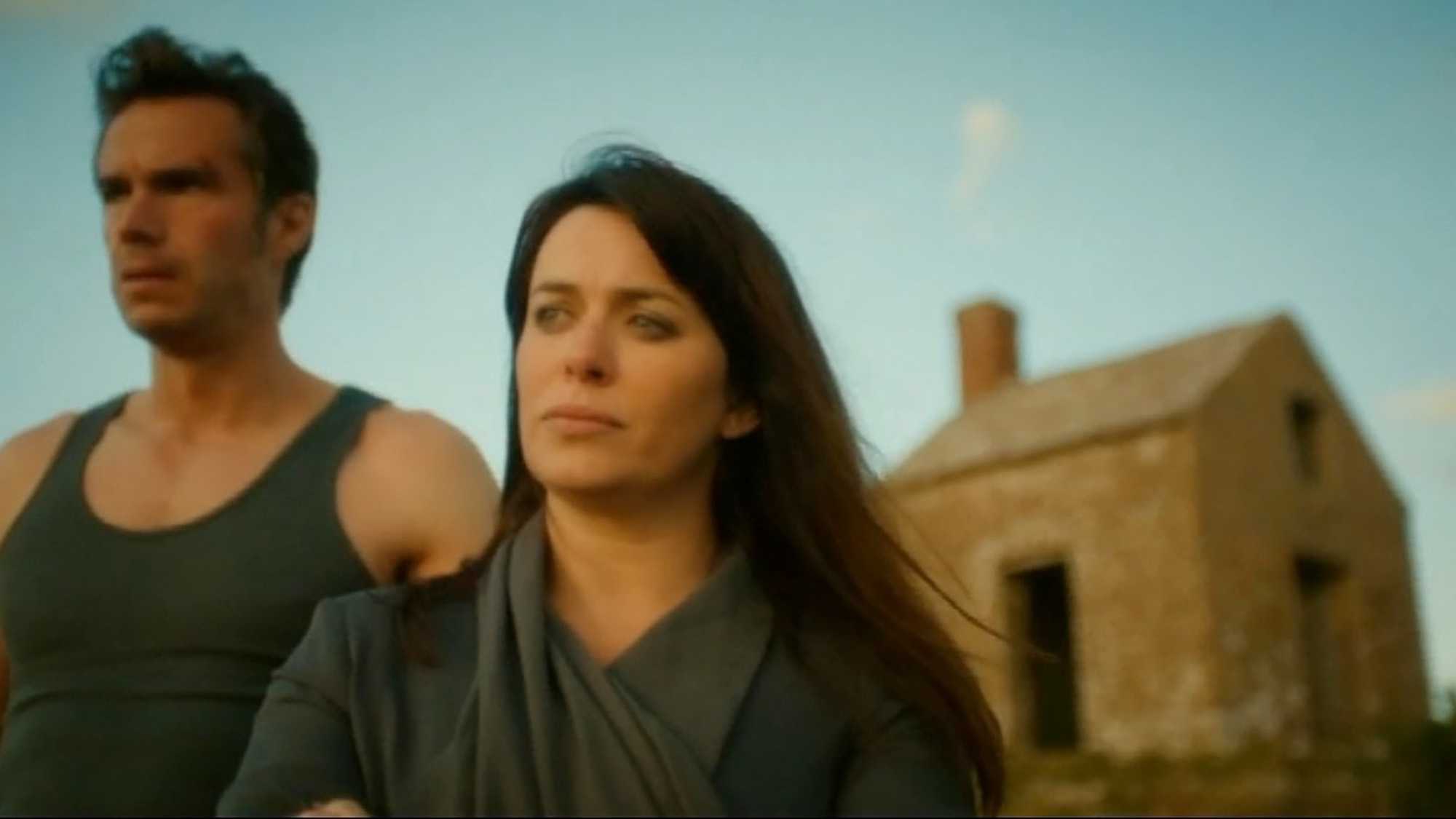 (Photo: BBC America)[/caption]
DI Hardy tried to look out for Ripley, but somehow her ex-husband caught up with her. When the Sandbrook murders first happened, Ripley covered for her husband. But, she kept changing her story. Now that she's in Broadchurch, she's doing it again.
So, what was the outcome of the trial? Were the two cases somehow related? You're probably best off watching season two for yourself...
Both seasons one and two of Broadchurch are available via Amazon for streaming.
You can also find interviews, behind the scenes looks and character descriptions over at BBC America.
And, now that we're caught up on the characters, what should we expect of season three? We can look forward to seeing returning cast members Olivia Colman and David Tennant, with new faces to Broadchurch, including Sarah Parish, Julie Hesmondhalgh,, Lenny Henry, Mark Bazeley, Georgina Campbell, Charlie Higson and Roy Hudd. The story revolves around a fresh case: when a woman is assaulted in Broadchurch, the townspeople find themselves living in fear.
Here's the trailer, which provides a handy seasons one and two recap, and an idea of what to expect in the final chapter:
https://www.youtube.com/watch?v=dRf3EK_gbJU
And, if the above isn't enough to get those wheels turning in your head, this Anglo post on the common denominators between Broadchurch and Doctor Who is guaranteed to put your noggin into overdrive. It's not too wild to believe there's overlap, considering the show's creator Chris Chibnall is the new showrunner for Doctor Who, starting with season eleven.
Are you ready for more Broadchurch?