Casting News: Emily Blunt and Dwayne Johnson are Teaming Up for Superhero Movie 'Ball and Chain'
Emily Blunt and Dwayne Johnson have completed filming on the 2021 movie Jungle Cruise, inspired by the Disney World ride. Things must have gone right on that set, as they're teaming up again for a new movie, called Ball and Chain, reports Deadline.
The two play a married couple who are constantly bickering. If it were just that, this might come across as a drama or romantic comedy, but there's a twist. They both develop superhuman abilities after being exposed to a meteor with extraterrestrial energies, but their powers only work when they are together.
This sounds like one way to settle marital differences.
The movie is based on Scott Lobdell's four-part comic book, published in 1999. Here's a peek at the cover of the first comic, with the couple clad in costume, still looking disgruntled, sitting back-to-back:
[caption id="attachment_460726" align="alignnone" width="690"]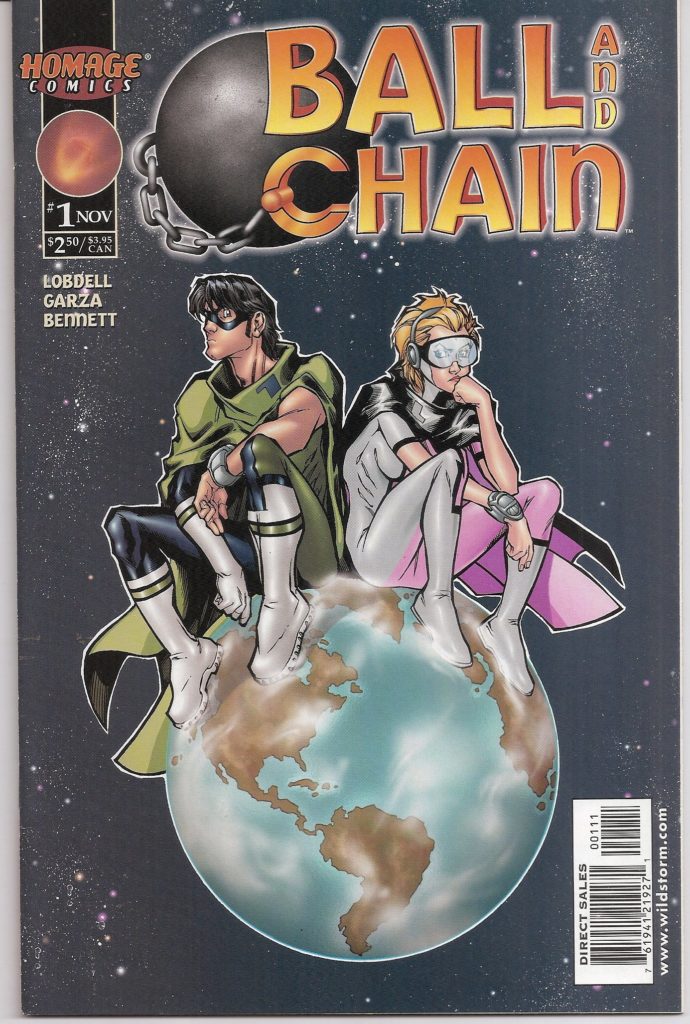 (Photo: Amazon)[/caption]
The Big Sick's Emily V. Gordon will be handling writing duties. And Kevin Misher will be producing via his company Seven Bucks. According to Deadline, several studios are putting out bids on the project.
Ooh, exciting to see where this lands.
In the meantime, you can catch-up with Blunt as the magical nanny in 2018's Mary Poppins Returns. And Johnson in 2017's Jumanji: Welcome to the Jungle and the 2019 sequel, Jumanji: The Next Level.
Are you liking these two pairing up together?