Where to Look for John Boyega: From 'Becoming Human' to 'Star Wars' and Future Projects
John Boyega has had a number of standout roles, with joining Star Wars back in 2015 leading to his international breakthrough. Boyega portrayed the beloved Finn in the sci-fi trilogy, made-up of Episode VII, VIII and IX.
While it's such an accomplishment to be part of this acclaimed franchise, Boyega is ready to "move on," as he casually made clear in an Insta post.
Even though his run as Finn may be over, there's plenty more of Boyega to look for:
1. Becoming Human
https://www.youtube.com/watch?v=i_yqEnEKChM
At first glance, Becoming Human seems like a typical teen comedy, set at a high school. But, nope, some of these teens have supernatural powers. The story revolves around a vampire, a ghost and a werewolf, all in teen form, who work together to solve a mystery. Boyega steps in as Danny, an actual human teen, who is... a bully. Oh no.
2. Attack the Block
https://www.youtube.com/watch?v=m0ntk1o4V3k
Attack the Block, which has become sort of a sci-fi classic, is set in South London. A group of teens defend their neighborhood when invaded by aliens. In addition to Boyega, you can look for Doctor Who's Jodie Whittaker and Shaun of the Dead's Nick Frost.
3. 24: Live Another Day
https://www.youtube.com/watch?v=2UR3JXgBbHo
Remember when the TV series 24 landed in London? Well, Boyega was there awaiting their arrival and ready to join the crew as a computer tech. In 24: Live Another Day, we see Kiefer Sutherland reprise his role as Jack Bauer, picking up four years after the original series concluded. Bauer is once again a fugitive, and this time around he's gone international.
4. Major Lazer
https://www.youtube.com/watch?v=dtm8W2UINuE
Major Lazer is also an action series, but an animated one. It's so intense and life-like, we almost forget the characters are drawn. Set in the future, Major Lazer (Adewale Akinnuoye-Agbaje) is a Jamaican superhero who fights to protect society from dystopian forces. Boyega takes on the role of Blkmrkt, a whiz-kid hacker.
5. The Circle
https://www.youtube.com/watch?v=-xo7P8ewXLo
In 2017's The Circle, Boyega teams up with Emma Watson. Watson plays a young woman who gets a "dream job" at a tech company. But, dream jobs can sometimes turn into nightmares. Boyega plays a friend and confidant to Watson's character, who is struggling with unsettling information she's come across.
6. Pacific Rim: Uprising
https://www.youtube.com/watch?v=_EhiLLOhVis
In 2018, Boyega joined another sci-fi flick (we're seeing a pattern here), Pacific Rim: Uprising. He takes on the role of Jake Pentecost, son of Stacker Pentecost (Idris Elba), who we met in the original film. Jake leads a group of Jaeger pilots in fighting against an alien threat.
7. Small Axe
https://twitter.com/JohnBoyega/status/1275150323569614850
Switching gears, aka not sci-fi, Boyega has signed on to star in the forthcoming miniseries Small Axe, based on real life experiences. The series centers on London's West Indian community and the social strife that transpired between 1969 and 1982. We can look for Boyega in episode four, but his character's name and description have yet to be announced.
8. Naked Singularity
https://twitter.com/Variety/status/1272914532235649024
Also forthcoming, Boyega will take the lead in 2020's Naked Singularity. He portrays a public defender with a stellar track record, who has never lost a trial. Until he does. While that doesn't necessarily dictate the rest of one's career, his life begins to spiral. The movie is based on Sergio De La Pava's 2008 novel.
9. Rebel Ridge
https://twitter.com/JohnBoyega/status/1216759425576394757
Boyega's above tweet gives us an idea of what to expect for his role in Rebel Ridge — that he needs to get buff. This action-drama is in pre-production, yet to receive a release date. It's described as "a high-velocity thriller that explores systemic American injustices through bone-breaking action sequences, suspense and dark humor." That's a lot, and we can't wait.
10. Borderland 
[caption id="attachment_463572" align="alignnone" width="2000"]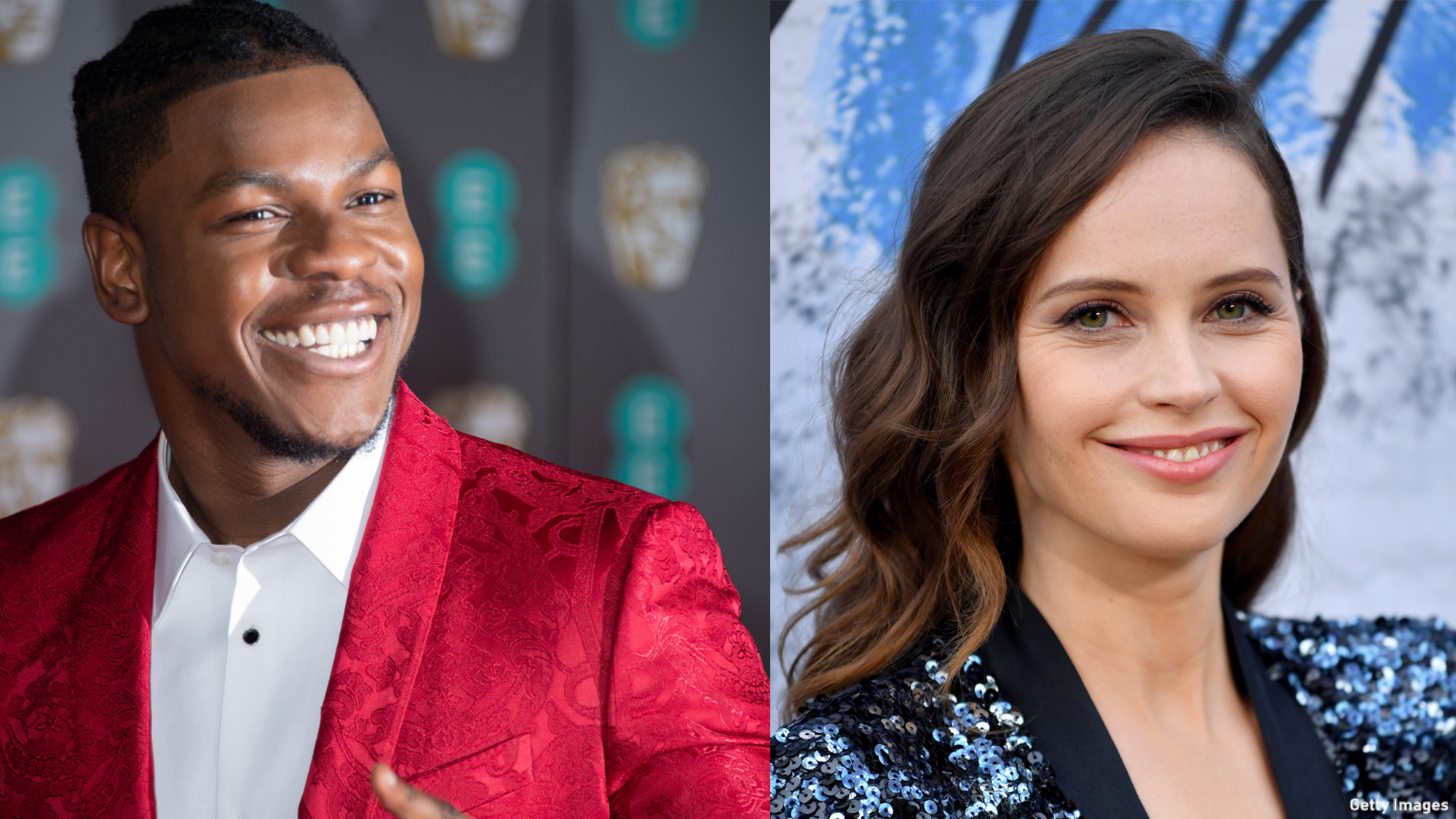 (Photo/s: Getty Images)[/caption]
And, finally, Boyega's latest project to be announced is Borderland. He will be teaming up with The Theory of Everything and Rogue One actress Felicity Jones. The story centers on an IRA member, whose wife is murdered. As he searches for her murderer, the killer is also looking for him. It's not clear what role Boyega will be playing... but, we are intrigued.
Are you going to have a John Boyega marathon this weekend?