Pop Culture Pulse: From the Return of 'Top Gear' to an Action-Packed London Crime Series
(Photos: Getty Images)
Welcome to the latest Pop Culture Pulse, Anglophenia's roundup of the top pop culture happenings of the month. Don't worry if the forecast where you are is for "April showers" — there are plenty of ways to entertain yourself from the warm, dry comfort of your own home.
1. OUR FAVORITE PETROLHEADS REV UP AGAIN
Top Gear
Are you safely buckled up? Speed demons Freddie Flintoff, Chris Harris, and Paddy McGuinness are back for their fourth season behind the wheel of Top Gear. This time around, they head to the Scottish Highlands on a punishing off-road adventure, drive some iconic vehicles from the James Bond movies, and explore the delicate issue of the, ahem, "mid-life crisis car." If your life could use a little va-va-voom right now, don't miss it.
The new season of Top Gear premieres Sunday, April 25 at 8pm EST on BBC America. Watch the trailer here.
2. A CRIME SERIES THAT PACKS A MIGHTY PUNCH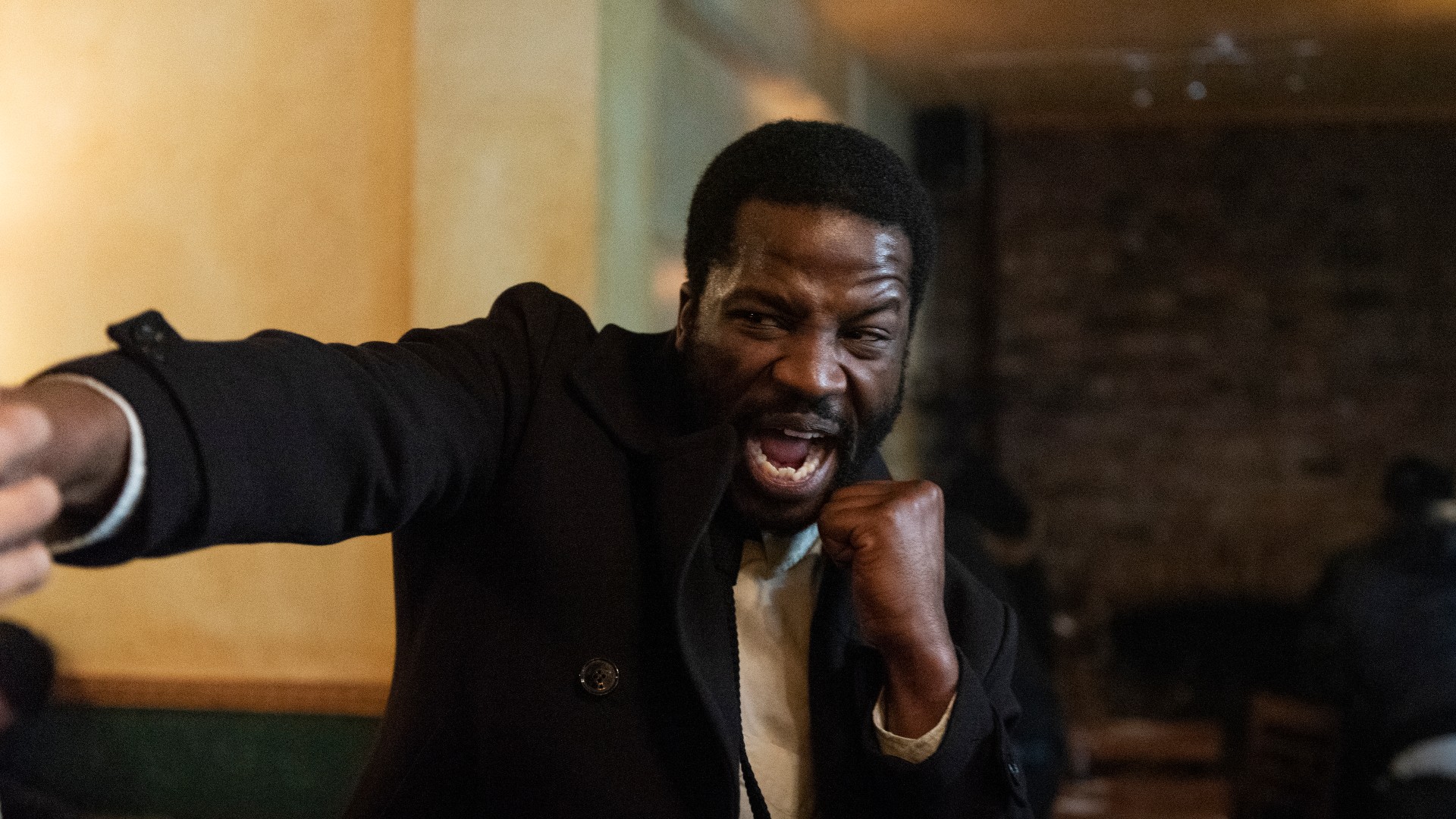 Gangs of London
Co-created by Gareth Evans, director of cult action film The Raid, this crime drama series isn't for the faint of heart. Following the ongoing struggles between rival gangs and criminal syndicates in present-day London, it throws us into a bloody, gritty, and morally murky world where a genuine good guy is hard to find. Joe Cole (Peaky Blinders), Lucian Msamati (His Dark Materials), and Paapa Essiedu (I May Destroy You) lead a seriously talented ensemble cast.
Gangs of London premieres Sunday, April 4 at 10pm EST on AMC. Watch the trailer here.
3. AN AWARDS CEREMONY THAT'S NOT LIKE THE OTHERS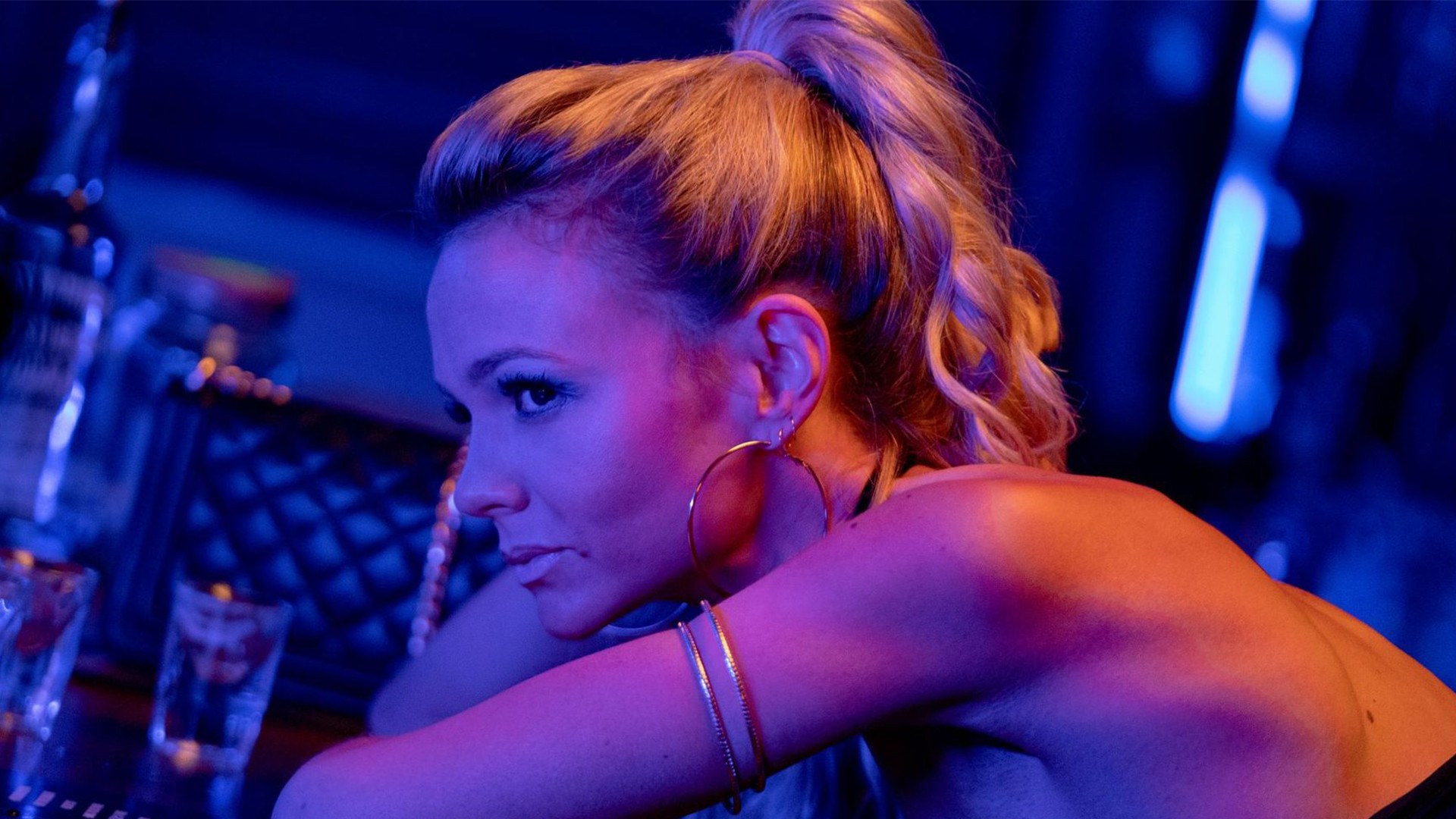 36th Independent Spirit Awards
The Independent Spirit Awards have honored the best in indie film-making since 1984, and this year brings an especially bumper crop. Contenders include Chloe Zhao's Oscar favorite Nomadland, Lee Isaac Chung's super-poignant Minari, and Promising Young Woman (pictured), the hot-button directorial debut from former Killing Eve showrunner Emerald Fennell. For the first time, the Indies have also introduced TV categories, so tune in for viewing inspo aplenty.
The 36th Independent Spirit Awards air Thursday, April 22 at 10pm EST on AMC+ and IFC.
4. A POP ALBUM STEEPED IN HONESTY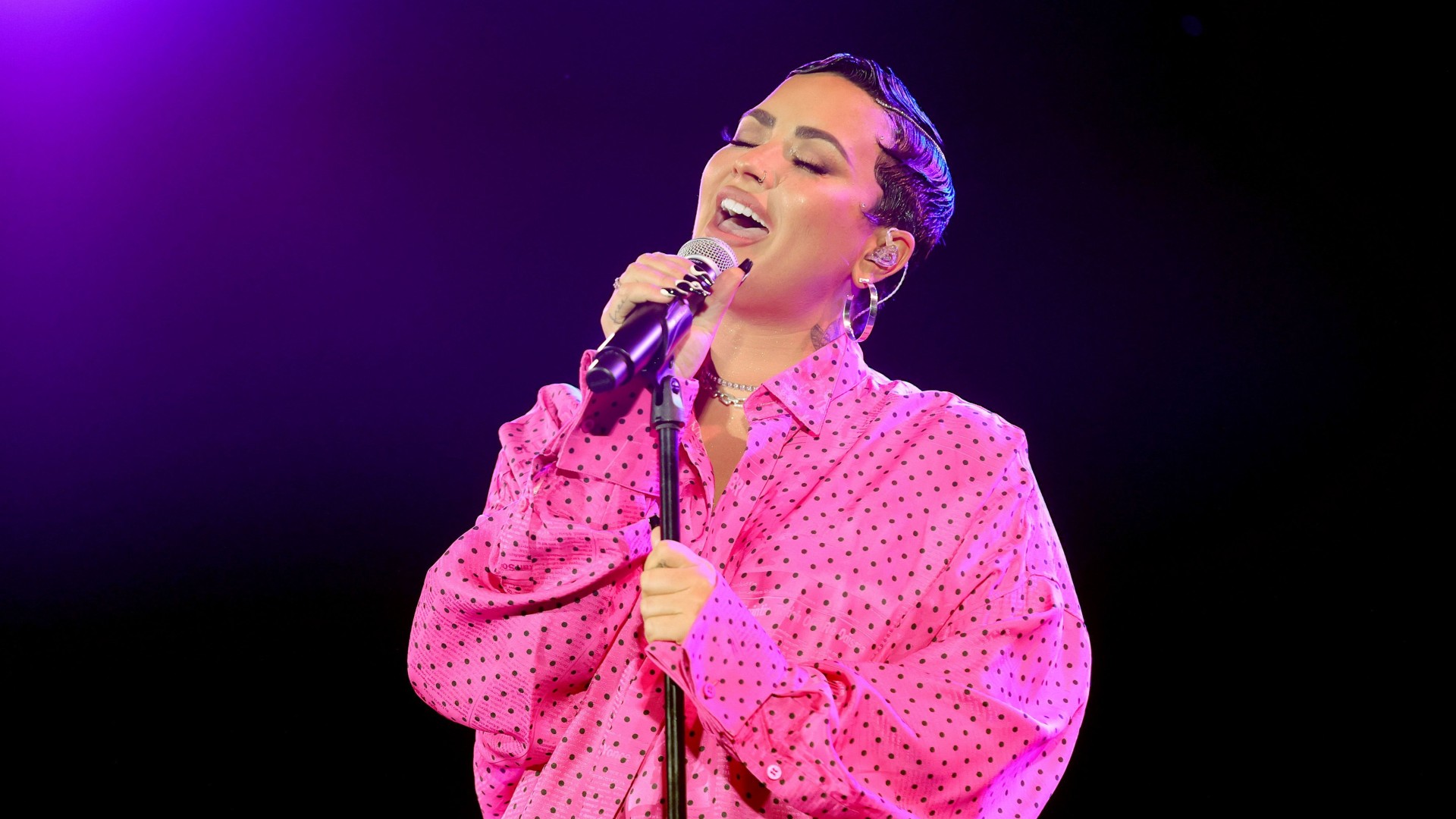 Demi Lovato: Dancing with the Devil... the Art of Starting Over
Demi Lovato's new album shares part of its title with Dancing with the Devil, her astonishingly honest YouTube documentary series in which she shares her experience of substance abuse, mental health issues, and truly horrifying sexual assault. Expect a similar level of confessional candor on this 19-song opus featuring collabs with Ariana Grande, Noah Cyrus, Sam Fischer, and Saweetie, plus a cover of Tears for Fears' haunting '80s classic "Mad World".
Dancing with the Devil... the Art of Starting Over drops Friday, April 2 via Island Records.
5. A WICKEDLY WATCHABLE WELSH THRILLER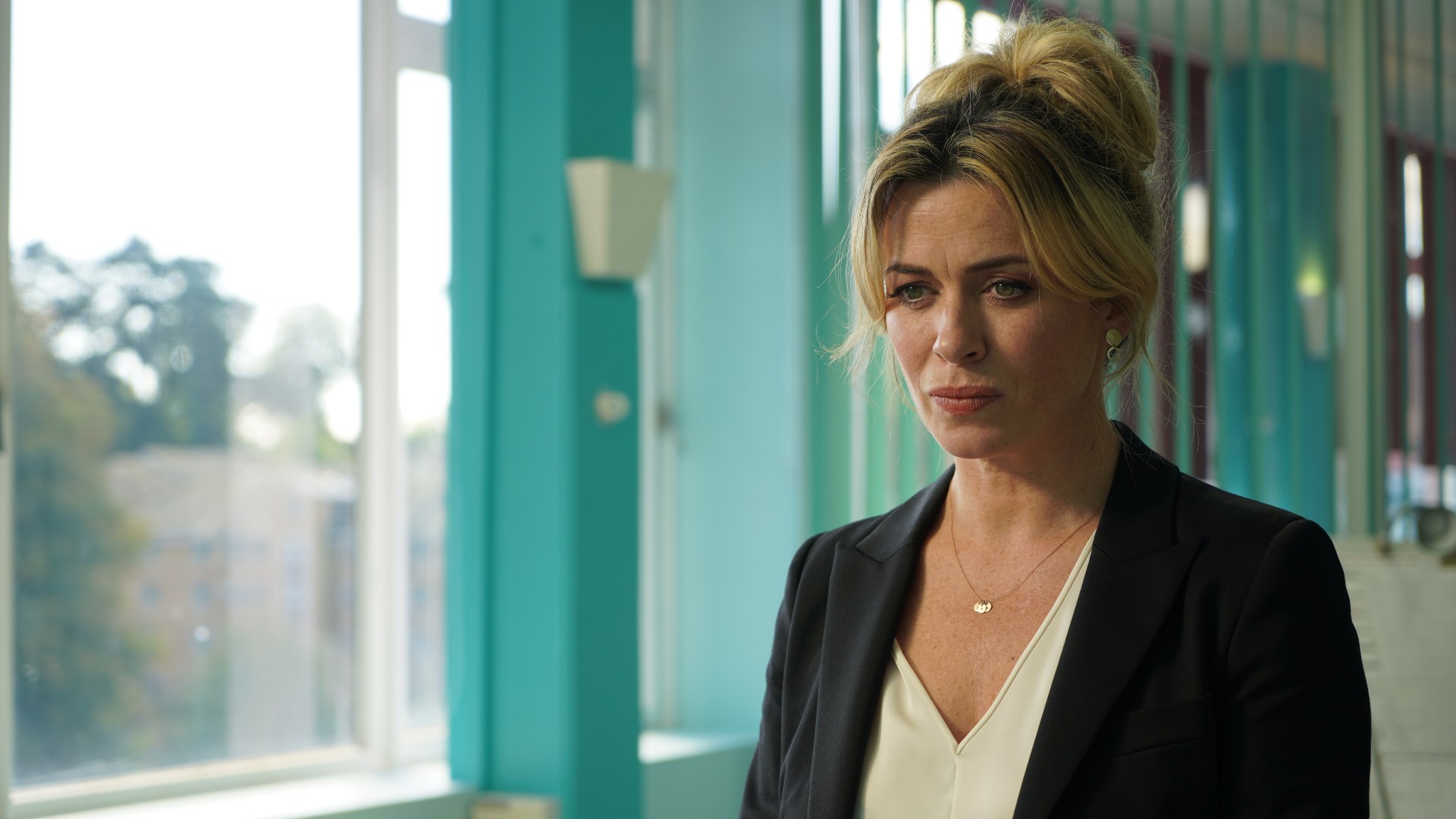 Keeping Faith
Torchwood's Eve Myles leads this hit thriller series filmed separately in two different languages: English and Welsh. The third and final season follows her small-town lawyer, Faith Howells, as she deals with a ghost from her past – estranged mom Rose (Celia Imrie) – while taking on a heartbreaking case involving a seriously ill child. Even if you've never seen Keeping Faith before, you'll be reeled in fast, and rest assured it's the English-language version debuting here.
Keeping Faith premieres Monday, April 12 on Acorn TV, with new episodes launching weekly.
6. A COLD WAR MYSTERY TO KEEP YOU GRIPPED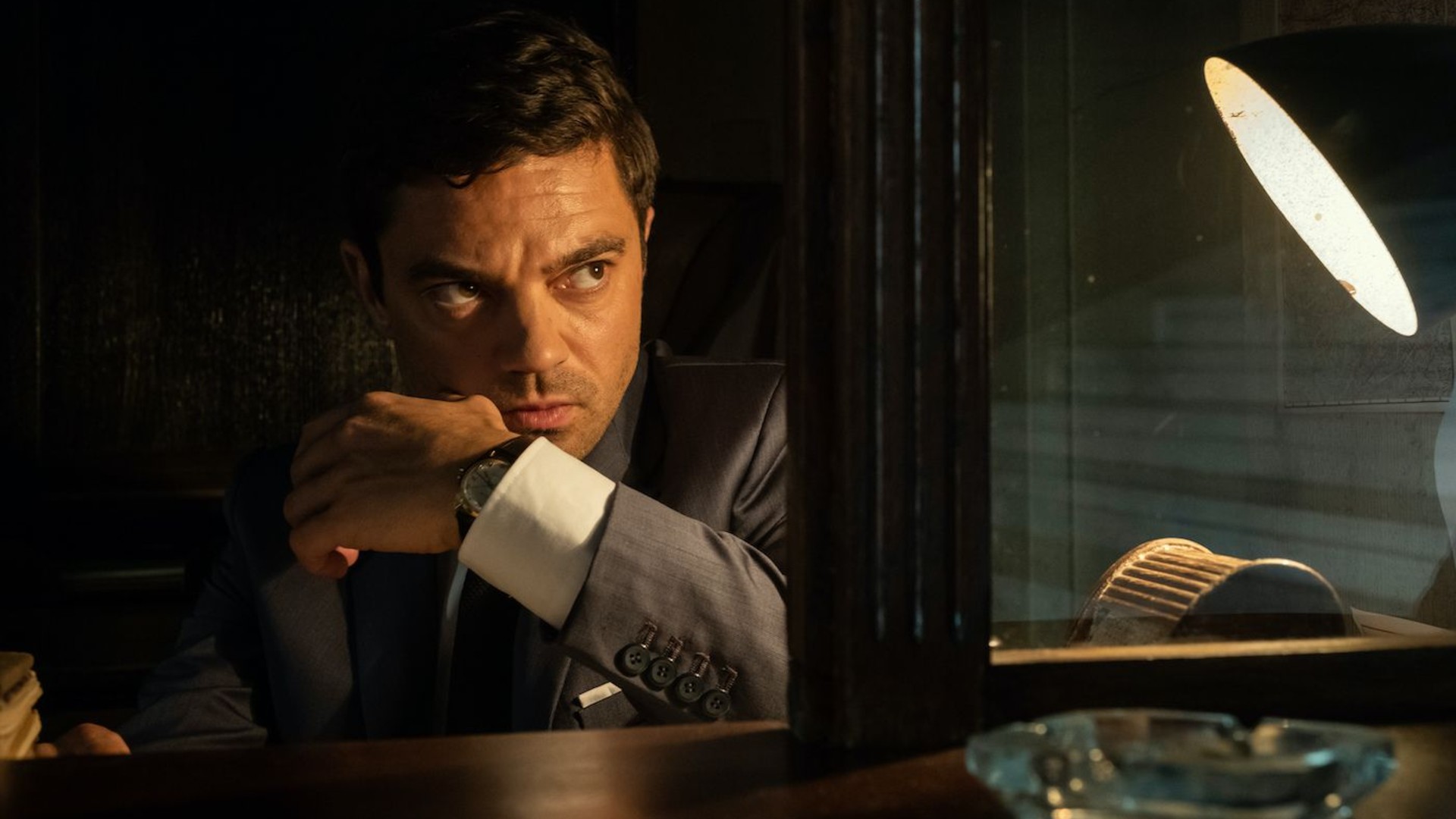 Spy City
Already a hit in Germany, this thriller series follows MI6 agent Fielding Scott (Preacher's Dominic Cooper) as he's sent to 1960s Berlin to weed out a double agent hiding among the Allies. Spy City's title is in no way misleading: it's set in a world where everyone is on a mission and no one is to be trusted. Written by popular Scottish espionage novelist William Boyd (Restless, Any Human Heart), it's absolutely filled to brimming with intrigue.
Spy City premieres Thursday, April 15 on AMC+.
7. AN INTENSE END TO AN EVENTFUL SEASON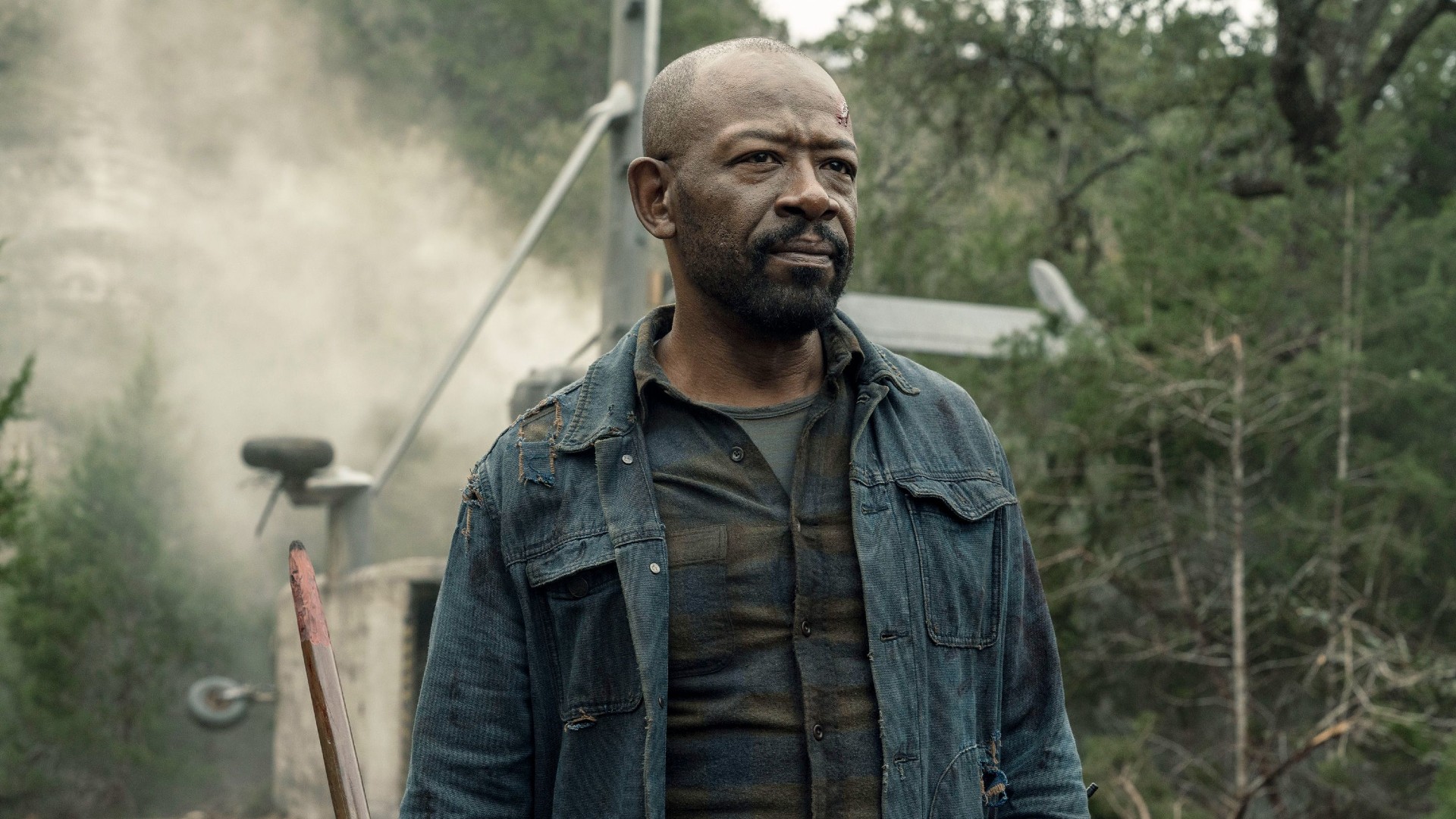 Fear the Walking Dead
Following its midseason break, AMC's hit The Walking Dead spin-off series returns for the remaining nine episodes of season six. According to Lennie James (pictured), who plays fan favorite Morgan Jones, it's a finale that's "epic" and "massive" with "big b***s." Given that a recent trailer shows a swarm of walkers piling onto a barricade as Morgan and his crew defend their base at the dam, it seems he's not exaggerating in the slightest.
Fear the Walking Dead returns April 11 at 9pm EST on AMC. Binge the first seven episodes of the season here.
8. A MEMOIR TO PUT A SMILE ON YOUR FACE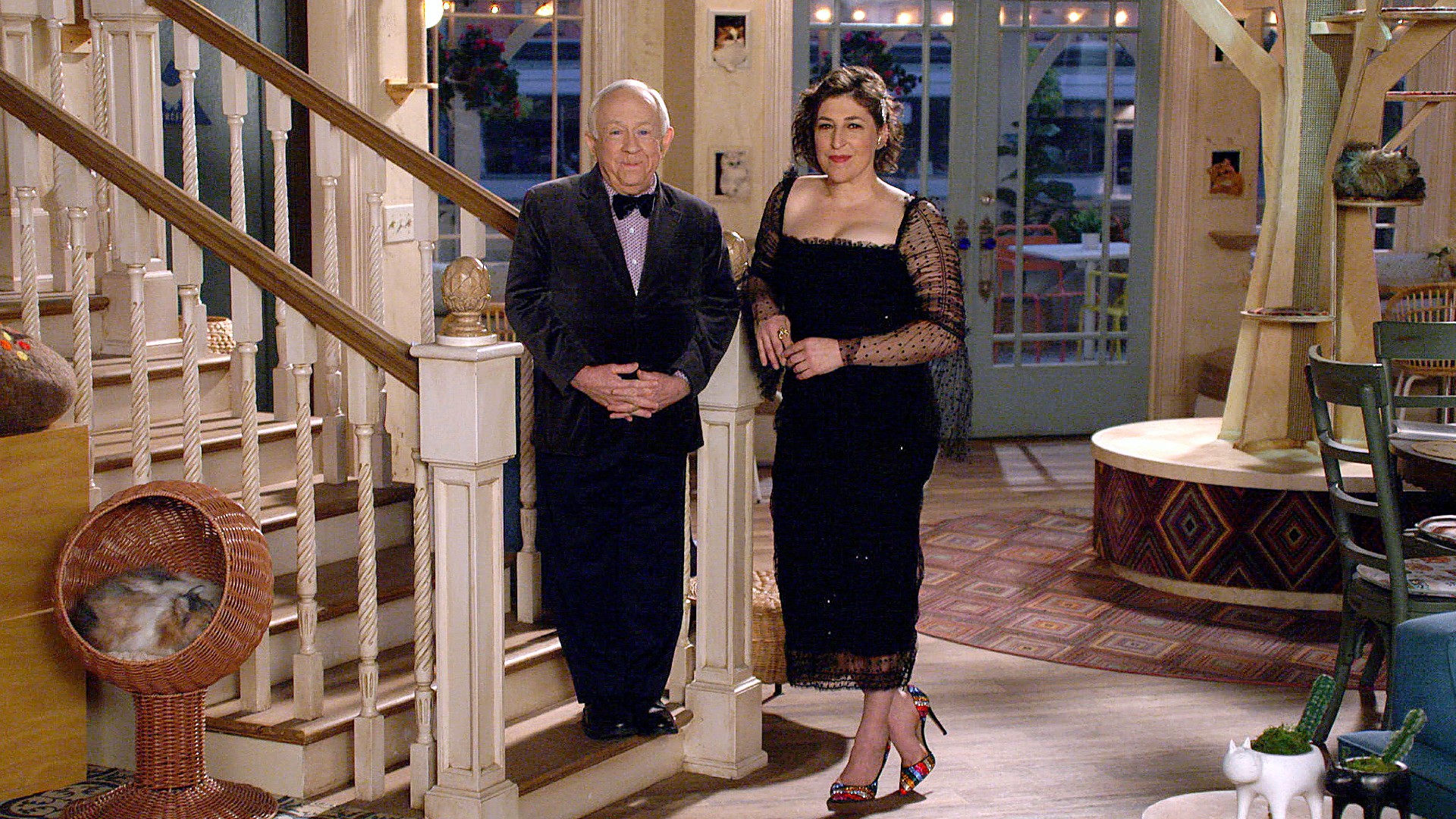 Leslie Jordan: How Y'all Doing?: Misadventures and Mischief from a Life Well Lived
Leslie Jordan, the beloved actor known for his roles in Will & Grace, American Horror Story, and Boston Legal, is having a purple patch. He's currently starring in Call Me Kat, the U.S. take on Miranda starring Mayim Bialik, and his hilarious lockdown videos have made him an unlikely Instagram icon with 5.7 million followers. Expect this collection of personal essays and anecdotes to be super-amusing, self-deprecating, and filled with his usual impish charm.
How Y'all Doing?: Misadventures and Mischief from a Life Well Lived publishes Tuesday, April 27 via William Morrow.
9. A FEMALE-LED THRILLER TO KEEP YOU GUESSING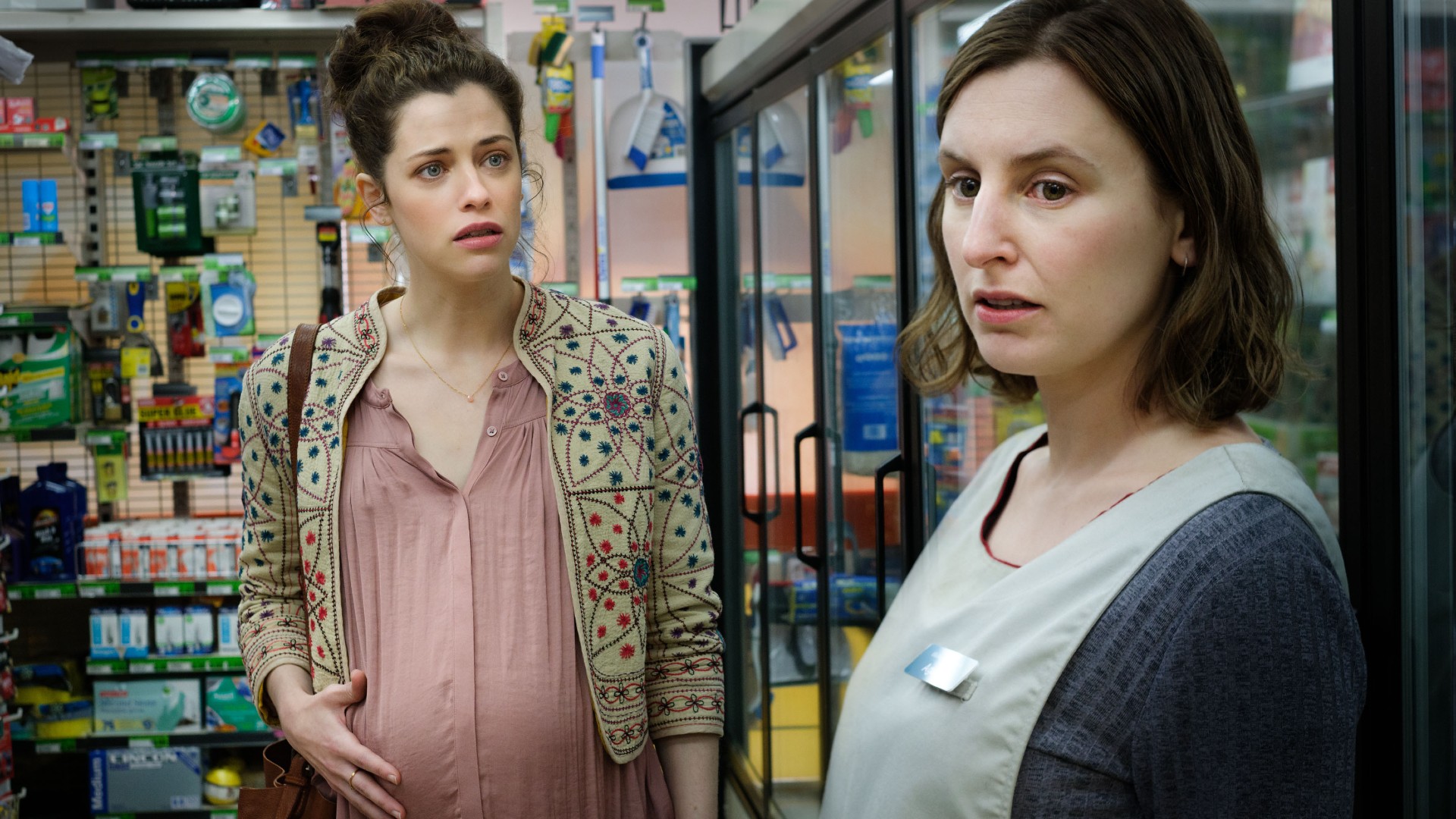 The Secrets She Keeps
This Australian thriller series centers on two pregnant women from different sides of the tracks: Agatha (Downton Abbey's Laura Carmichael is a grocery store worker struggling to make ends meet, while Meghan (The Crown's Jessica De Gouw) is a glamorous influencer with an enviable-looking life. After the two women meet in a suburban Sydney market, their lives become intertwined in a high-stakes way that they could never have imagined.
The Secrets She Keeps premieres Monday, April 19 at 10pm EST on AMC. Watch the trailer here.
10. A POP LEGEND SOUNDING STELLAR AS EVER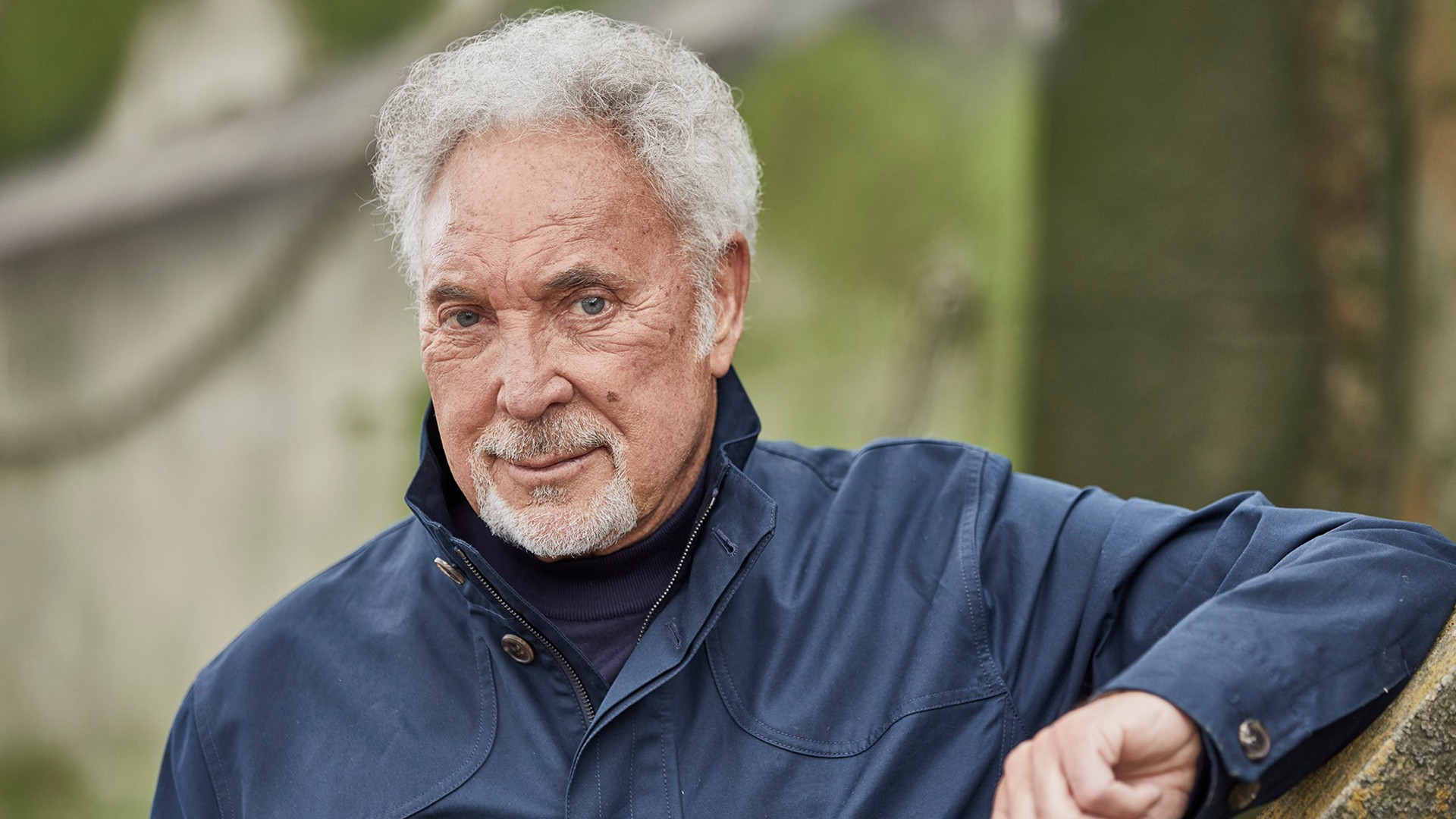 Sir Tom Jones: Surrounded By Time
As The Graham Norton Show viewers will know, Sir Tom Jones remains in great voice at 80 years of age; he recently dropped in to deliver a barnstorming cover of Malvina Reynolds' "No Hole in My Head." In addition to that super-defiant rock anthem, this new studio album sees the Welsh wonder wrap his golden larynx around songs by Michael Kiwanuka, Cat Stevens, and Bob Dylan, displaying the great taste he's built a 57-year career on. Respect.
Surrounded By Time drops Friday, April 23 via EMI.
What are you most looking forward to watching or listening to this month?