Pop Culture Pulse: From a Missing 'Doctor Who' Adventure to James Nesbitt's New Crime Drama
(Photos: Getty Images)
Welcome to the latest Pop Culture Pulse, Anglophenia's roundup of the top pop culture happenings of the month. Don't worry if you're planning on keeping things low-key in March — there are plenty of ways to entertain yourself from the comfort of your own home.
1. A MISSING DOCTOR WHO ADVENTURE, BROUGHT BACK TO LIFE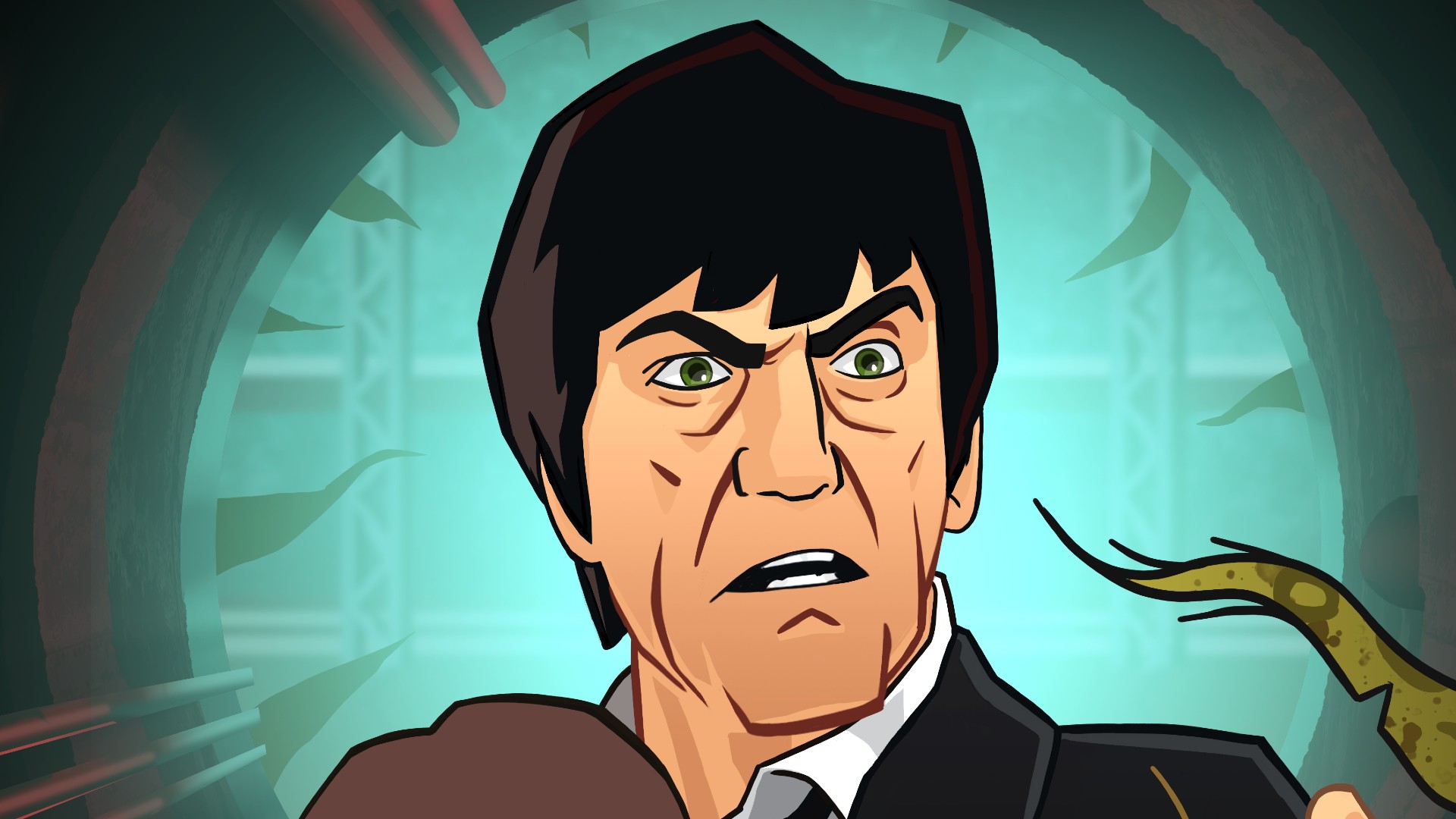 Doctor Who: Fury from the Deep
Broadcast in 1968, this Doctor Who serial starring Second Doctor Patrick Troughton sadly went missing from the BBC Archives. So, the BBC and Big Finish Creative have teamed up to reimagine the classic story as an animated adventure featuring the original audio from Troughton's Timelord and trusty companions Jamie (Frazer Hines) and Victoria (Deborah Watling). When the TARDIS lands on the sea's surface off the English coast, the intrepid trio make it to shore, only to find they've happened upon a restricted area of a refinery base where poisonous gas is having a shocking side effect. Color us very intrigued.
Doctor Who: Fury from the Deep will premiere Sunday, March 21 at 6pm on BBC America, with all six half-hour episodes airing back-to-back. Early access of the full season begins Monday, March 15 on AMC+.
2. A CRIME SERIES THAT WILL REEL YOU IN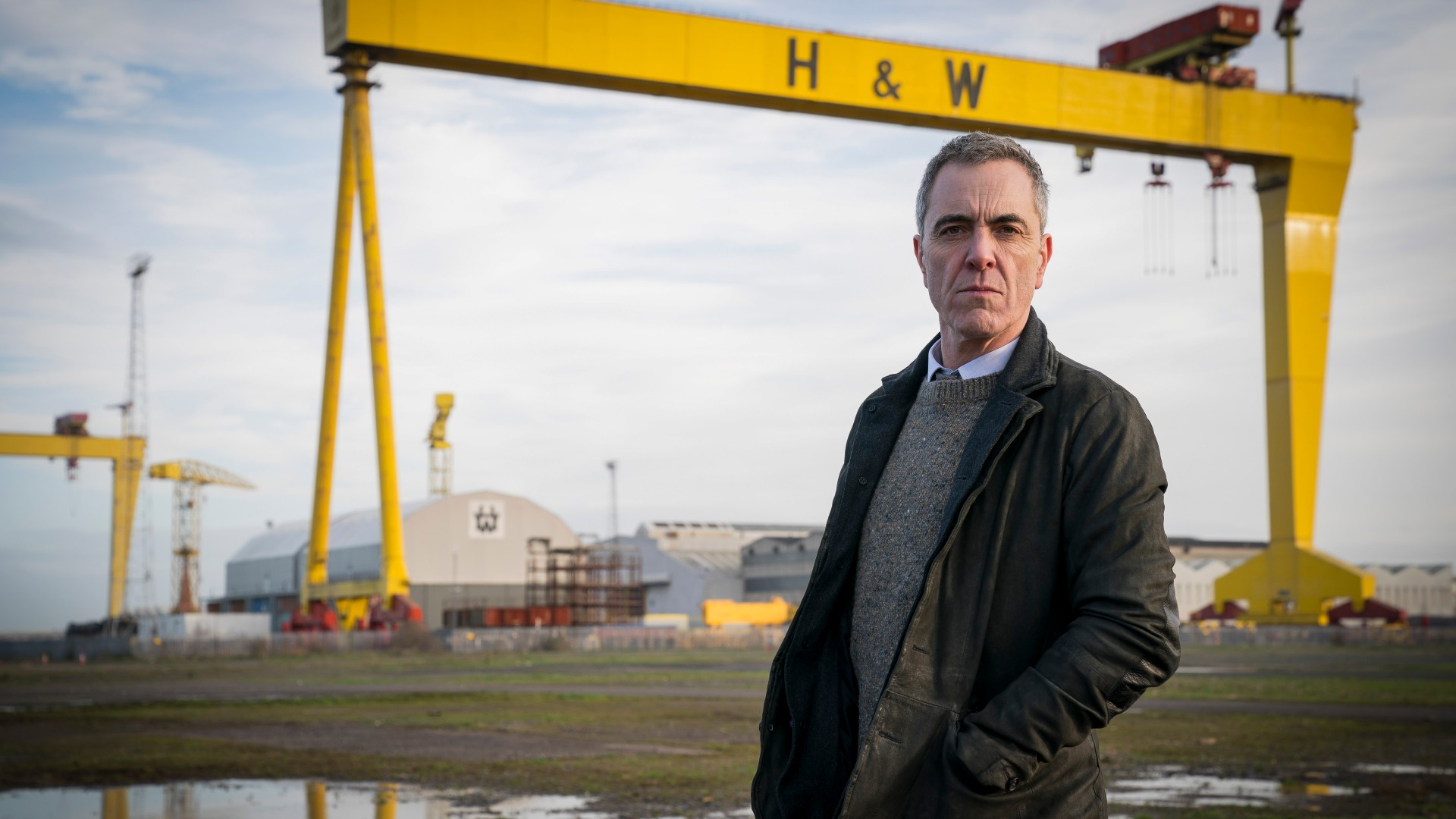 Bloodlands
Executive produced by Line of Duty and Bodyguard mastermind Jed Mercurio, this four-part crime drama set in Northern Ireland should be instantly gripping. James Nesbitt stars as DCI Tom Brannick, a police officer who spots a chilling link to an infamous cold case when a car containing a possible suicide note is pulled from Strangford Lough's freezing waters. It's a case with tremendous personal significance to Brannick, and Nesbitt teases a few more plot details during his recent appearance on The Graham Norton Show.
Bloodlands premieres March 15 on Acorn TV, with new episodes rolling out Mondays.
3. A WILDLIFE DOC TO ENJOY WITH A PIPING HOT DRINK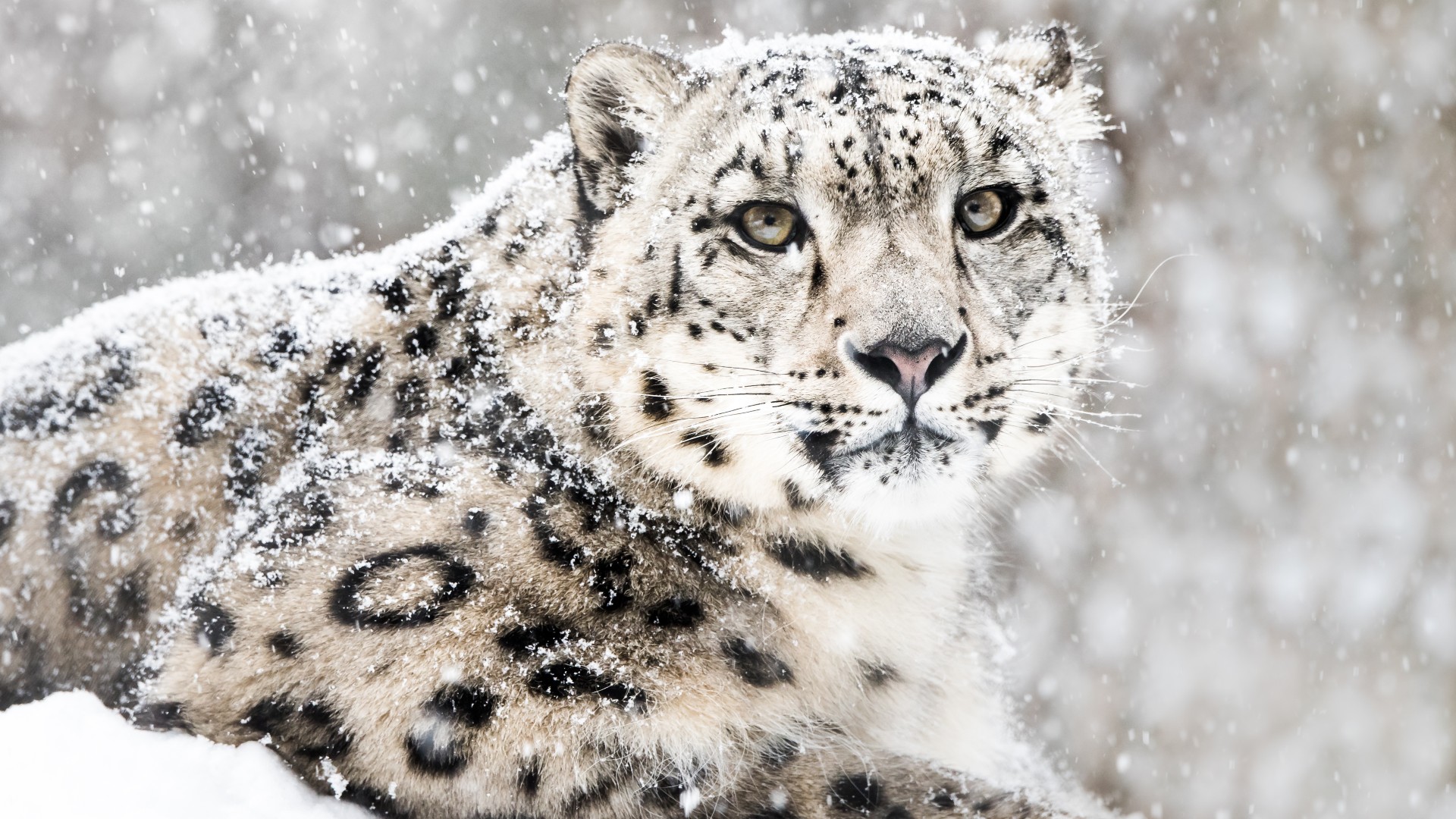 Snow Animals
Spring may be on its way, but this stunning wildlife documentary will give you one last glimpse of winter. Host Liz Bonnin will introduce you to a charismatic cast of snow animals — from polar bears to emperor penguin chicks — and offer insights into how they survive, and even thrive, in some of the coldest climates on Earth. If you're feeling kind of cooped up right now, this beautifully frosty film should definitely broaden your horizons. Just make sure you have a warming blanket on hand before tuning in.
Snow Animals premieres Saturday, March 6 at 8pm on BBC America and AMC+.
4. A SCI-FI MOVIE WITH A STARRY CAST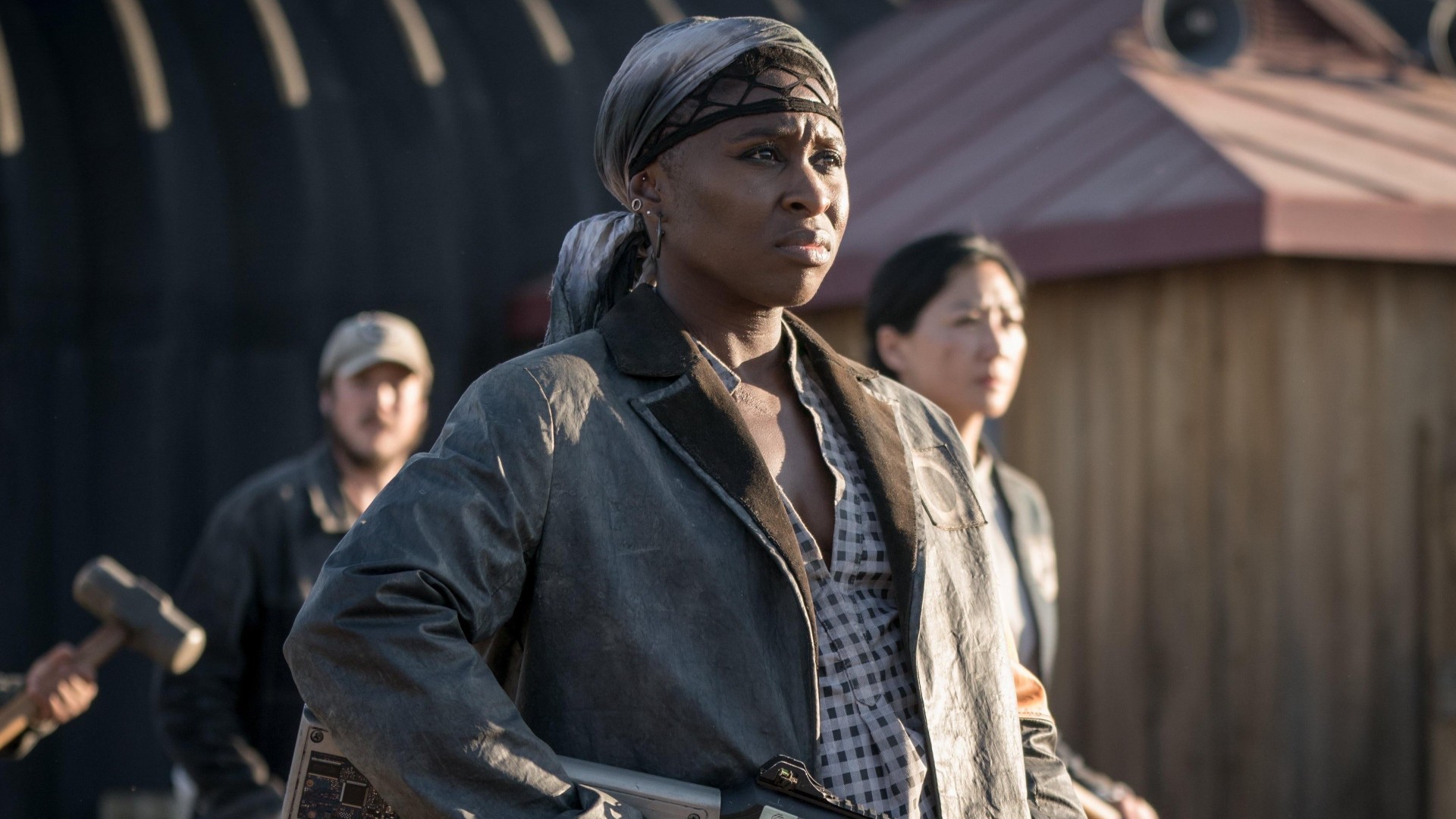 Chaos Walking
Patrick Ness, writer-creator of Doctor Who spin-off series Class, co-wrote the screenplay for this sci-fi movie based on the first novel in his Chaos Walking trilogy. Tom Holland stars as Todd Hewitt, a young man living on a future planet where there are no women and a force called "The Noise" puts everyone's thoughts on display. When a mysterious young woman, Daisy Ridley's Viola, crash-lands on the planet, he gets a chance to discover the planet's secrets. It's high-concept stuff with a stellar cast that also includes Cynthia Erivo, Mads Mikkelsen, David Oyelowo, Nick Jonas, and Demián Bichir.
Chaos Walking opens in theaters Friday, March 5.
5. A SITCOM THAT WILL KEEP YOU ON YOUR TOES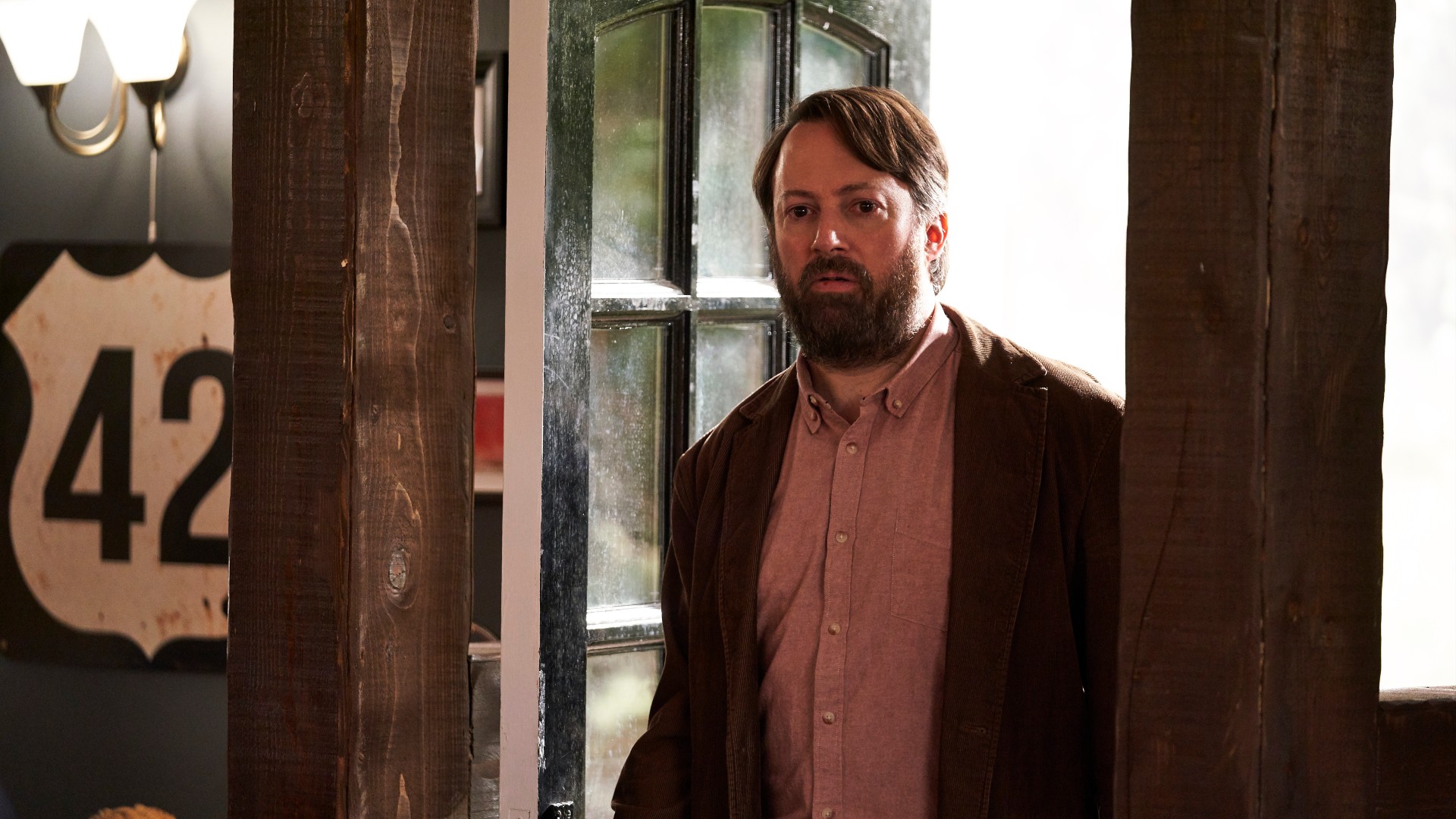 Back
Peep Show duo David Mitchell and Robert Webb return for a second season of this clever and well observed sitcom about a strained sibling relationship. The new episodes begin with Mitchell's Laurie returning from a lengthy break at a local wellness center to find that his prodigal brother, Webb's Andrew, is becoming bored with the life Laurie thinks he stole from him. Look out, too, for a guest appearance from Buffy the Vampire favorite Anthony Head as a newcomer who may have an important personal connection to the brothers. Mitchell discusses the intriguing new season during his recent stop-off at The Graham Norton Show.
Back season two premieres Wednesday, March 31 at midnight on IFC. Early access to all season two episodes begins Thursday, March 18 on AMC+.
6. A LONDON-SET CRIME SERIES WITH A TWIST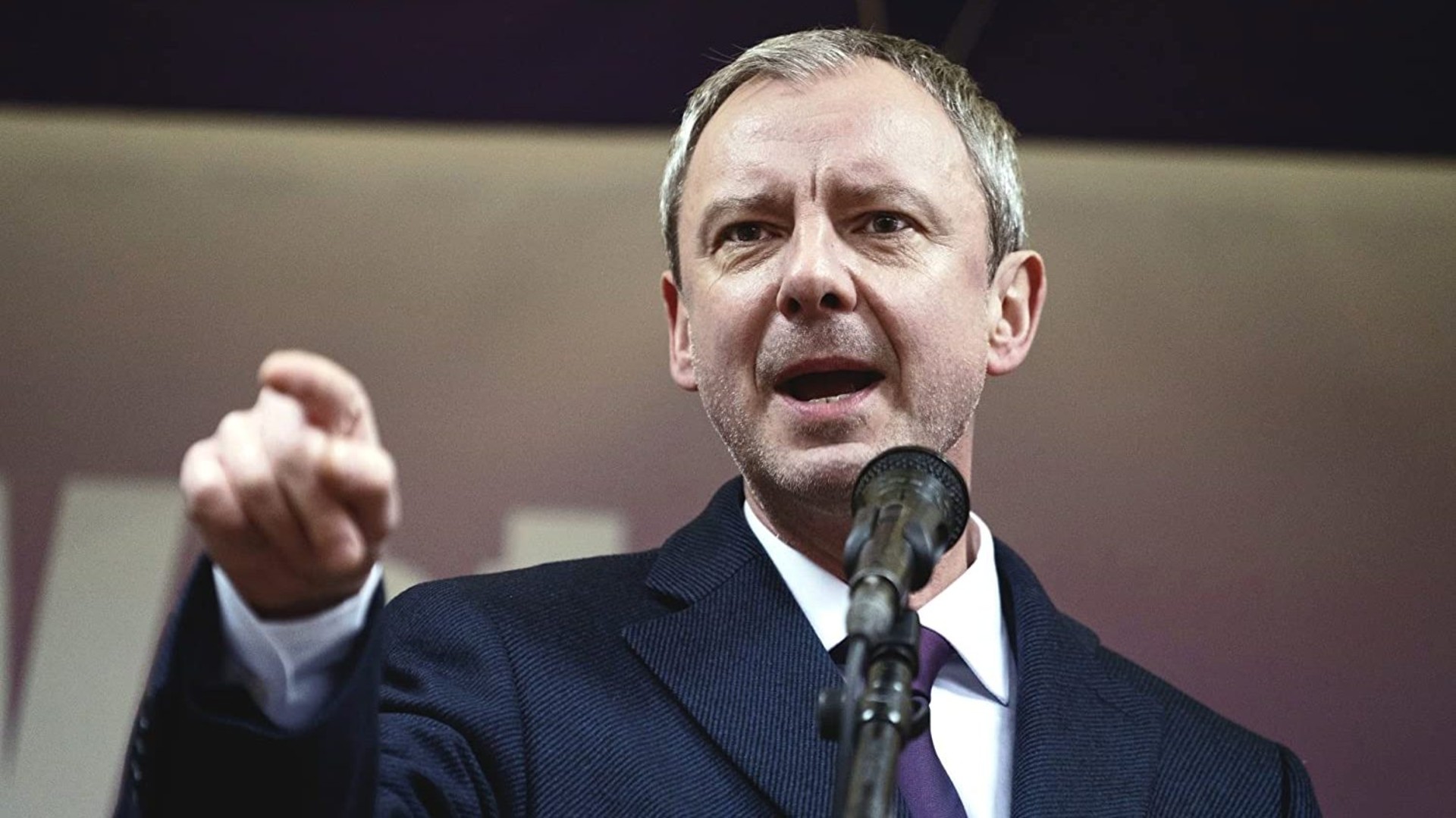 Cold Courage
This eight-part crime drama is probably best described as "European." Though set in London, it has the look of a dark Scandinavian series like The Bridge and follows two Finnish women, Lia (Sofia Pekkari) and Mari (Pihla Viitala), as they become involved with a secret organization known as The Studio. Its remit? To keep tabs on anyone it suspects of getting too rich, powerful, or dangerous. Master-ful Doctor Who favorite John Simm co-stars as a popular British politician who captures The Studio's attention, adding to a very attractive package.
Cold Courage premieres Thursday, March 11 on AMC+, with the first three episodes available all at once.
7. A BLACK-COMEDY MOVIE WITH A FEMINIST EDGE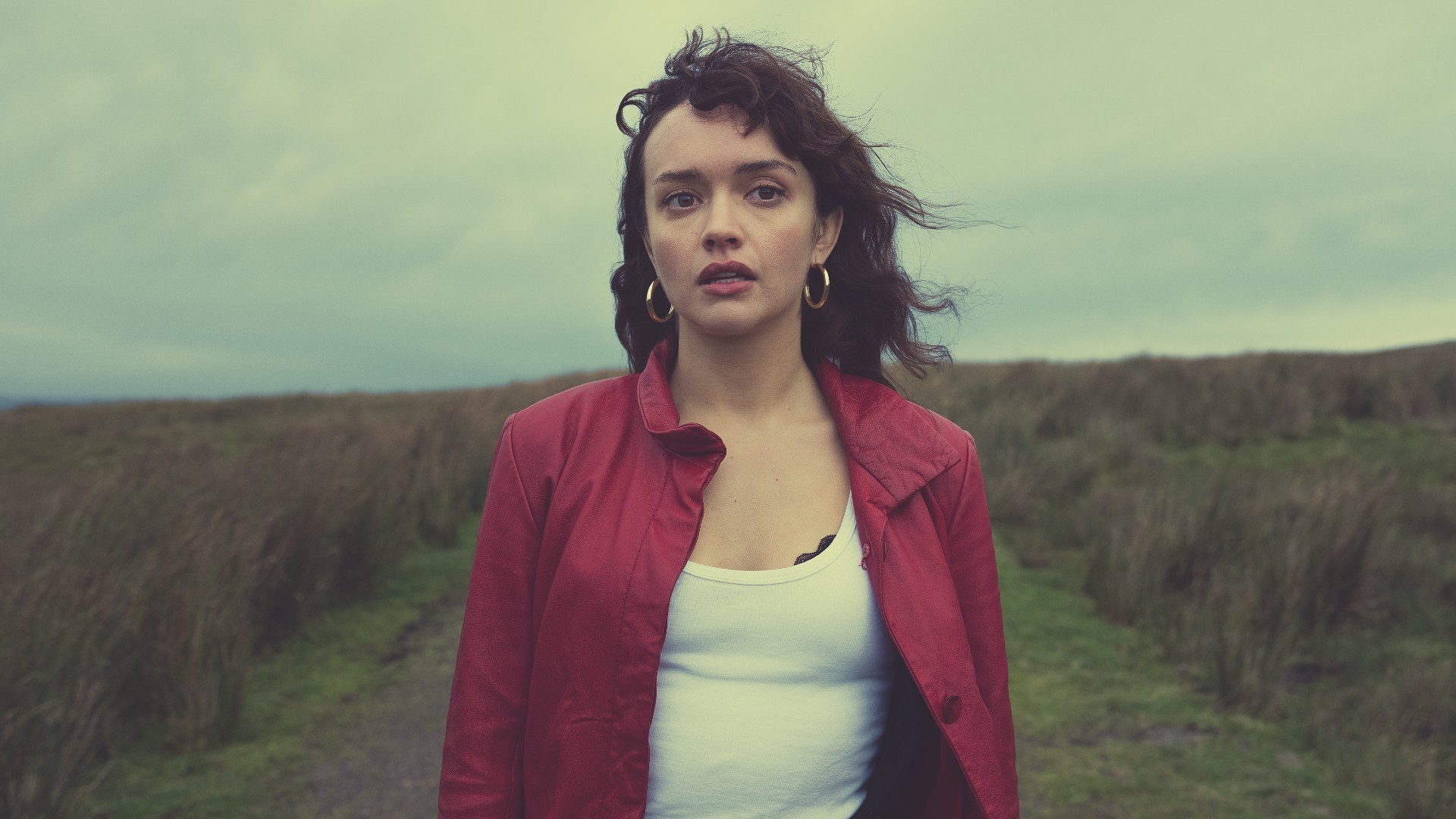 Pixie
The super-talented Olivia Cooke, recently cast in Game of Thrones spin-off House of the Dragon, lights up this rollicking black comedy movie. She plays the charismatic title character, an enterprising gangster's daughter who finds herself on the run in the Irish countryside with a tranche of drugs and a couple local chancers who are always just a step behind her (Peaky Blinders' Daryl McCormack and Bohemian Rhapsody's Ben Hardy). Factor in a fun cameo from Alec Baldwin as a foul-mouthed Irish priest and Pixie really looks like a lot of fun.
Pixie is available on VOD from Friday, March 5.
8. A POP ALBUM WITH HEART AND SOUL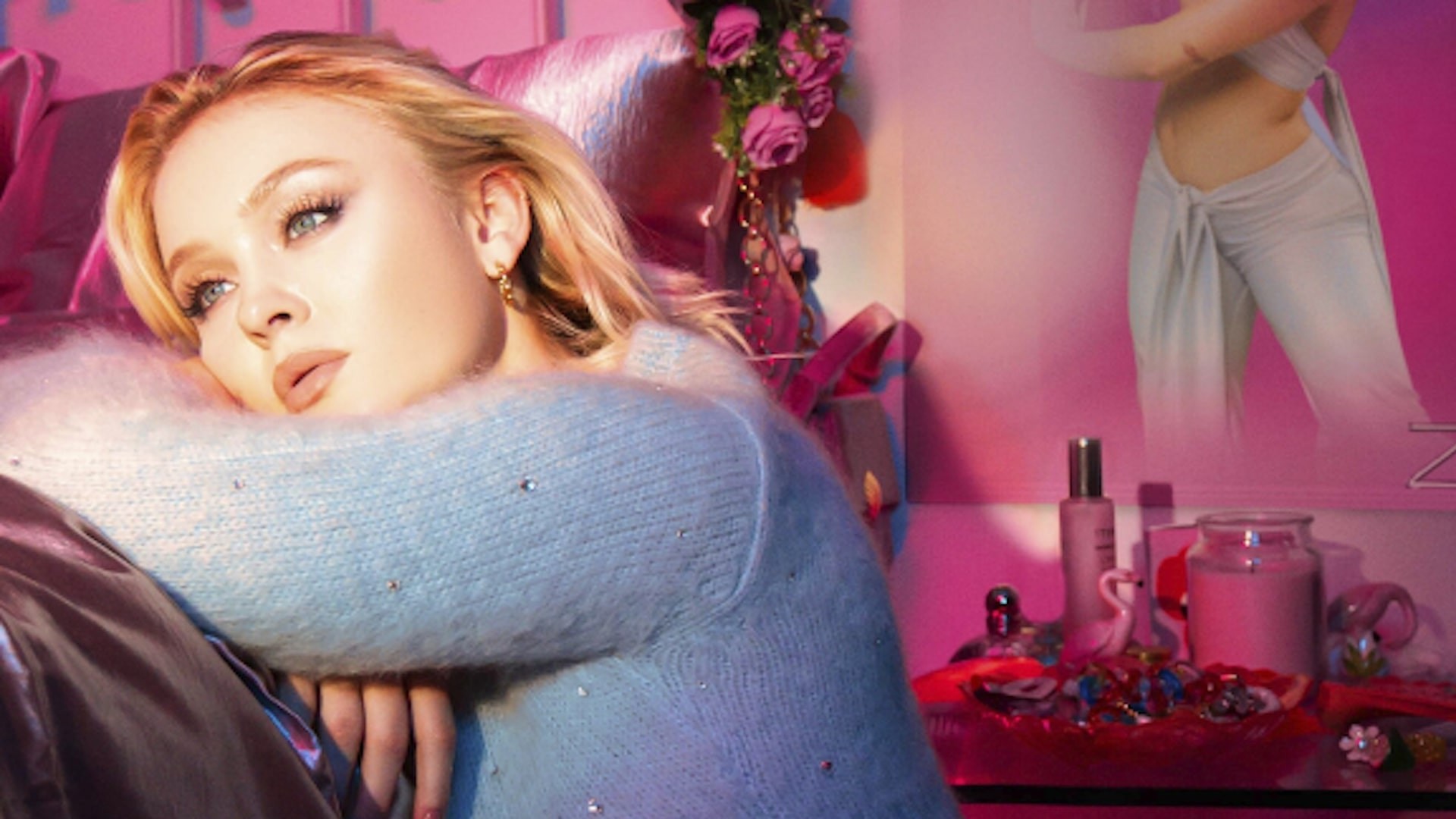 Zara Larsson: Poster Girl
If you enjoyed Zara Larsson's 2015 smash "Never Forget You," a super-catchy duet with British star MNEK, you should find plenty to enjoy on her new album. Inspired by Swedish pop legends Abba, Roxette, and Robyn, it promises to offer a pitch-perfect combination of melody and melancholy — check out the hit single 'Ruin My Life' a taster — plus the odd euphoric moment like Larsson's shimmering disco gem "Love Me Land." If your home workout playlists are feeling stale, it's definitely an album to check out.
Poster Girl is released Friday, March 5 via Epic/TEN.
9. A COMPLEX AND CLASSY FRENCH-LANGUAGE SERIES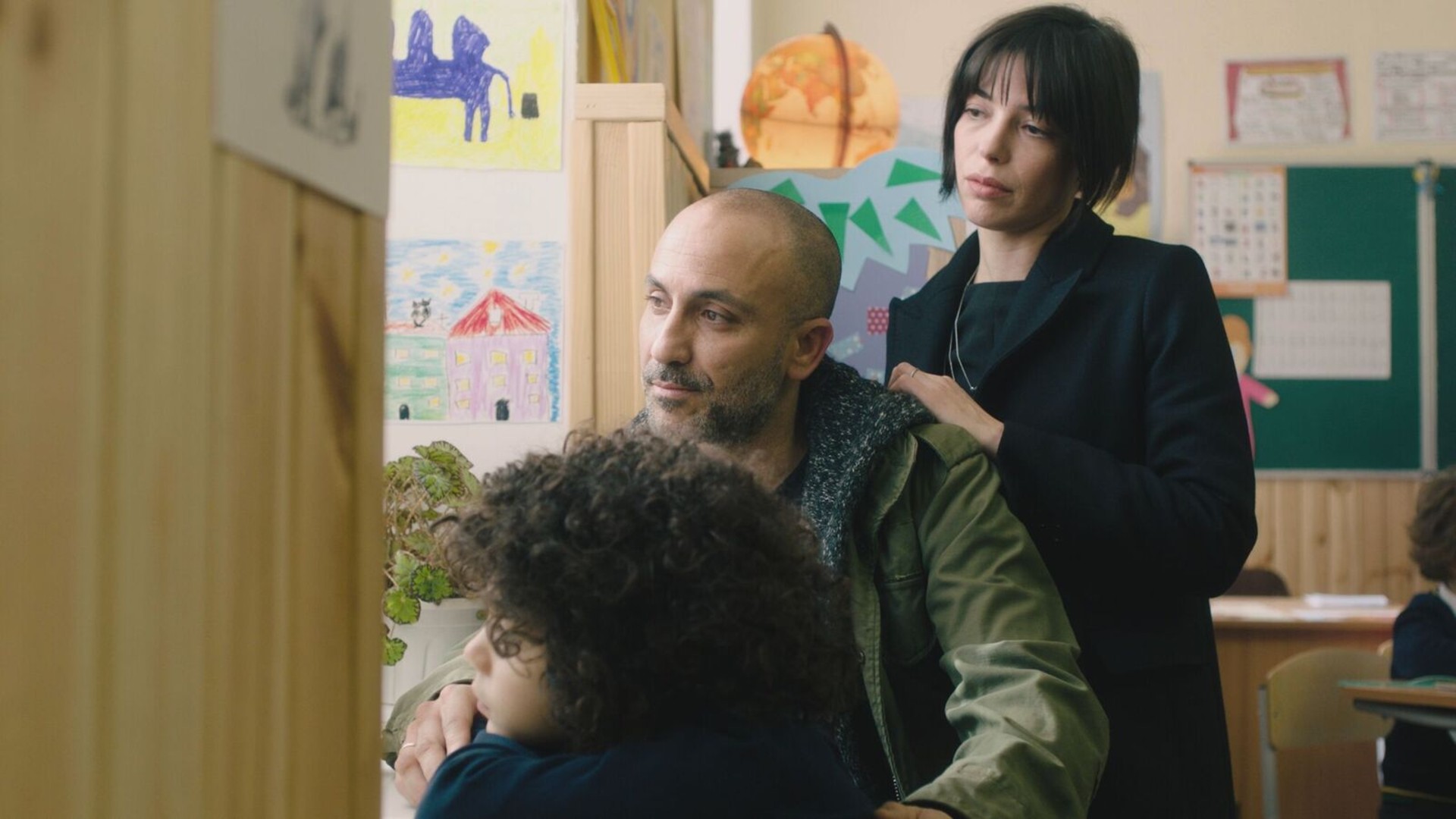 The Attaché
Writer-director Eli Ben-David channels his personal experiences living in Paris into this thoughtful-looking drama series. Ben-David stars as Avshalom, a successful musician, and an Israeli Jewish man of Moroccan descent, who relocates to the French capital when his wife lands a prestigious job at the Israeli embassy. Co-starring Héloïse Godet as high-flying wife Annabelle, The Attaché promises to delve into issues relating to marriage, masculinity, immigration, identity, and modern-day terrorism.
The Attaché premieres Monday, March 22 on Acorn TV.
10. AND FINALLY, A HEARTENING MUSICAL COMEBACK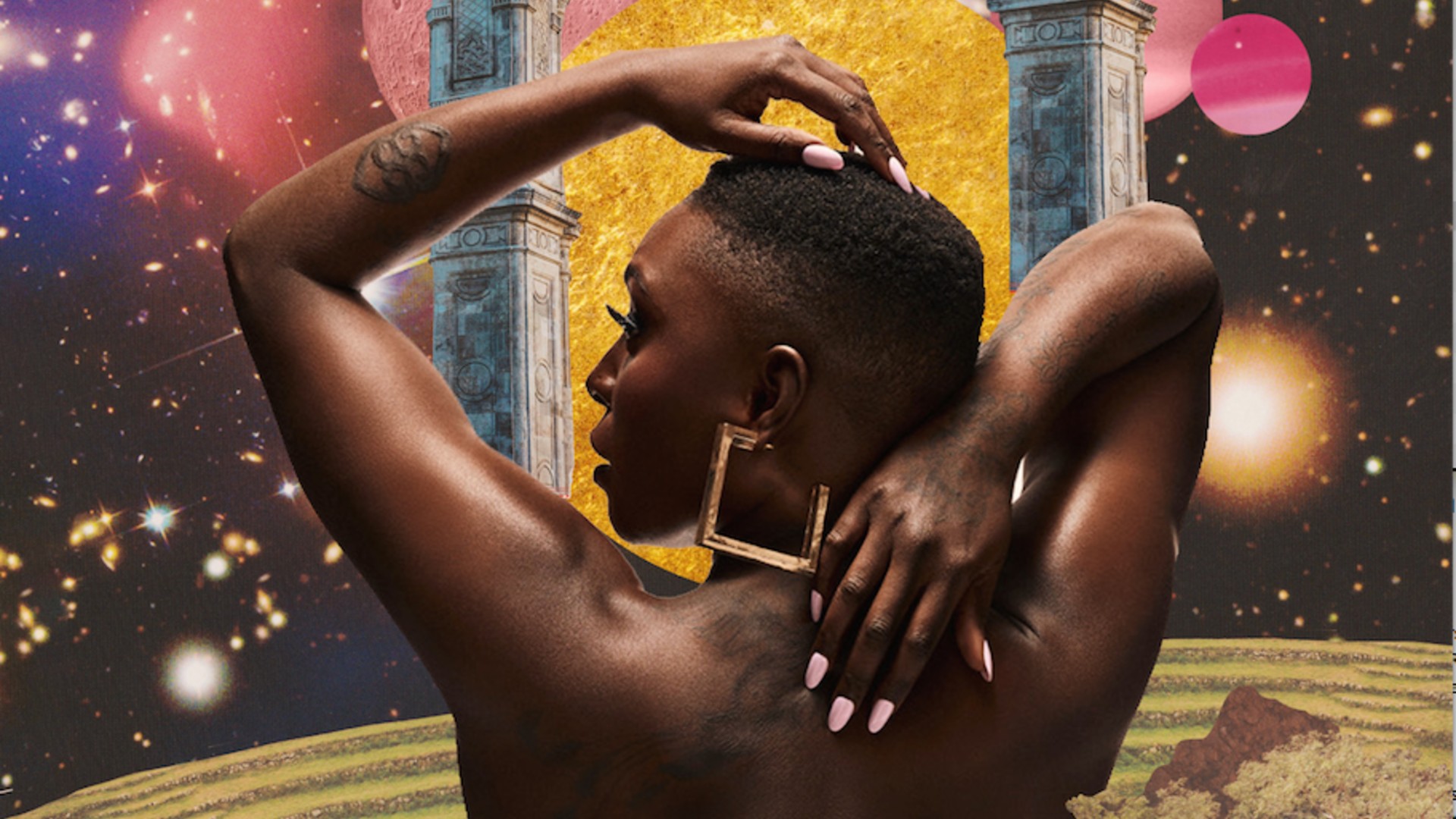 Laura Mvula: 1/f EP
Classically trained singer-songwriter Laura Mvula earned rave reviews for her first two albums, 2013's Sing to the Moon and 2016's The Dreaming Room, but revealed in January 2017 that she had been dropped by her record label, RCA. This four-track EP, her first release since signing a new deal with Atlantic Records, showcases an intriguing new direction: Mvula's music is still soulful, but now has balmy '80s beats underpinning her lush melodies. Featuring reworked versions of three songs from her previous albums, plus an emotive cover of Diana Ross's "I'm Still Waiting," it's a mouthwatering start to her second chapter.
1/f EP is out now via Atlantic Records.
What are you most looking forward to watching or listening to this month?