Our Favorite Brit Sister Duos from the World of Entertainment
With news that a TV series about the lives of Dame Joan and Jackie Collins is in the works, it feels like an ideal time to celebrate the British sister duos who've slayed the world of entertainment over the years. Spoiler: these women have been nominated for a lot of awards.
Dame Olivia de Havilland and Joan Fontaine
[caption id="attachment_442763" align="alignnone" width="1024"]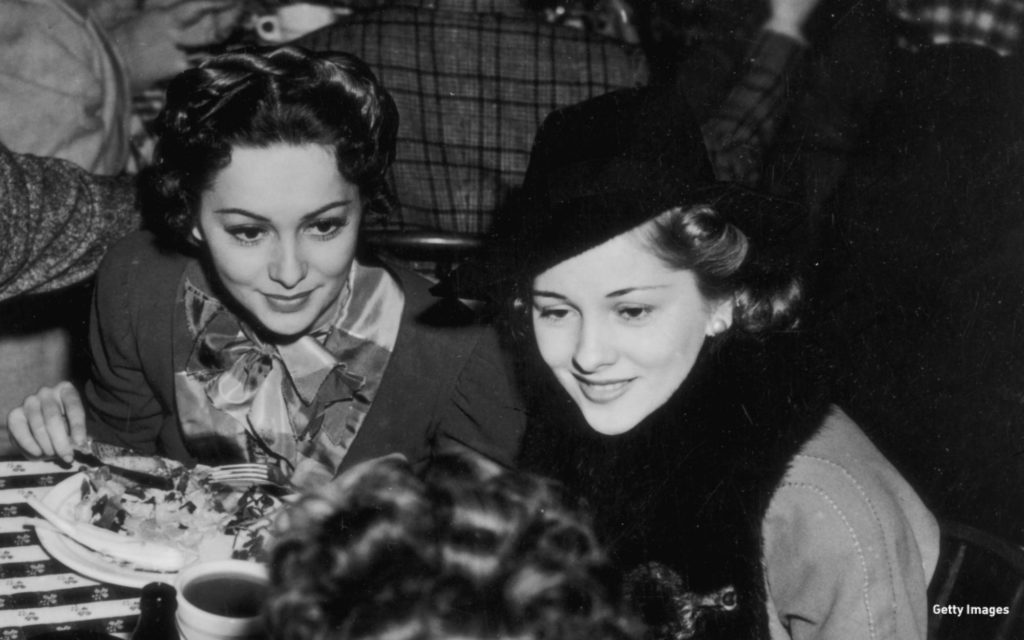 Olivia de Havilland (left) and Joan Fontaine (right)[/caption]
These British-American sisters have a special place in Hollywood history: they're the only siblings to have each won an Academy Award in a lead acting category. However, Dame Olivia de Havilland and Joan Fontaine had a notoriously fractious relationship stemming from childhood, and when Fontaine beat her sister to an Oscar in 1942, she reportedly rejected de Havilland's attempts to congratulate her. Fontaine even quipped, somewhat waspishly, in a 1978 interview: "I married first, won the Oscar before Olivia did, and if I die first, she'll undoubtedly be livid because I beat her to it!" But actually, when Fontaine passed away at the age of 96 in 2016, de Havilland said elegantly in a statement that was she was "shocked and saddened" by the news. The Gone with the Wind actress has lived in Paris for many years, where she's still going strong at 102 years of age; last year she even sued FX over the way she was portrayed (by Catherine Zeta Jones – though it was the script de Havilland objected to) in the miniseries Feud: Bette and Joan.
Lynn and Vanessa Redgrave
[caption id="attachment_442762" align="alignnone" width="1024"]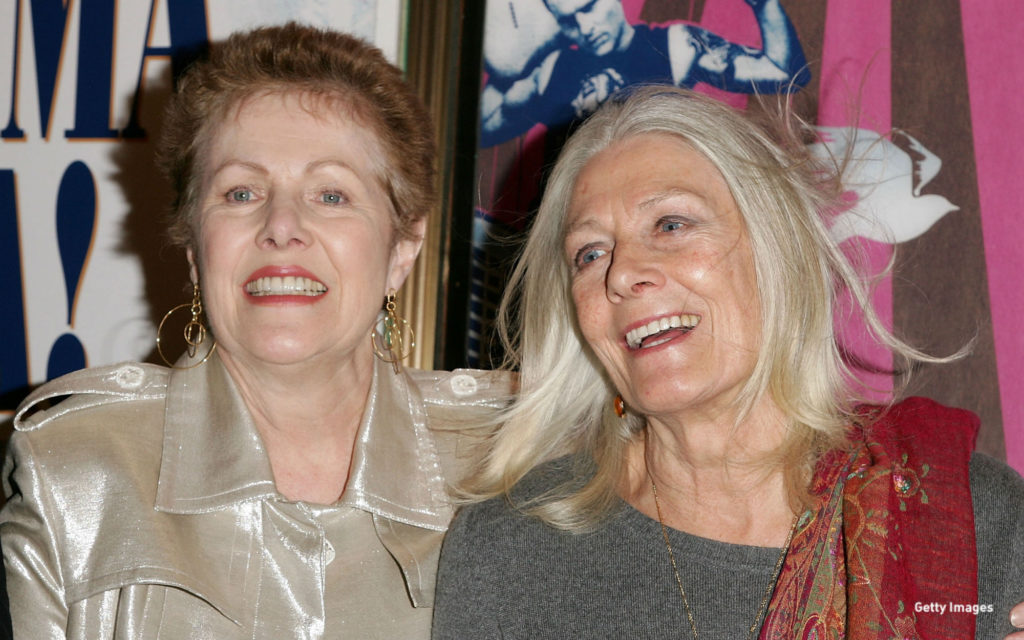 Lynn (right) and Vanessa Redgrave (left)[/caption]
The Redgraves are definitely one of the U.K.'s most famous acting families, and all three children of patriarch Sir Michael Redgrave and matriarch Rachel Kempson became successful thesps. Older sister Vanessa Redgrave has won just about every award going (including an Oscar, Tony, BAFTA, four Oliviers, two Golden Globes, two Emmys, and a SAG award) and was declared by Arthur Miller and Tennessee Williams to be "the greatest living actress of our times." Middle child Corin Redgrave worked prolifically in stage and screen until his death in 2010, less than a month before younger sister Lynn Redgrave also passed away. She won a Golden Globe for her performance in 1966's "Swinging London" classic Georgy Girl and later picked up Oscar, Emmy, Tony, and Grammy nominations during a distinguished five-decade career. In 2013, an Off-Broadway theater was named in her honor.
Natasha Richardson and Joely Richardson
[caption id="attachment_442791" align="alignnone" width="1024"]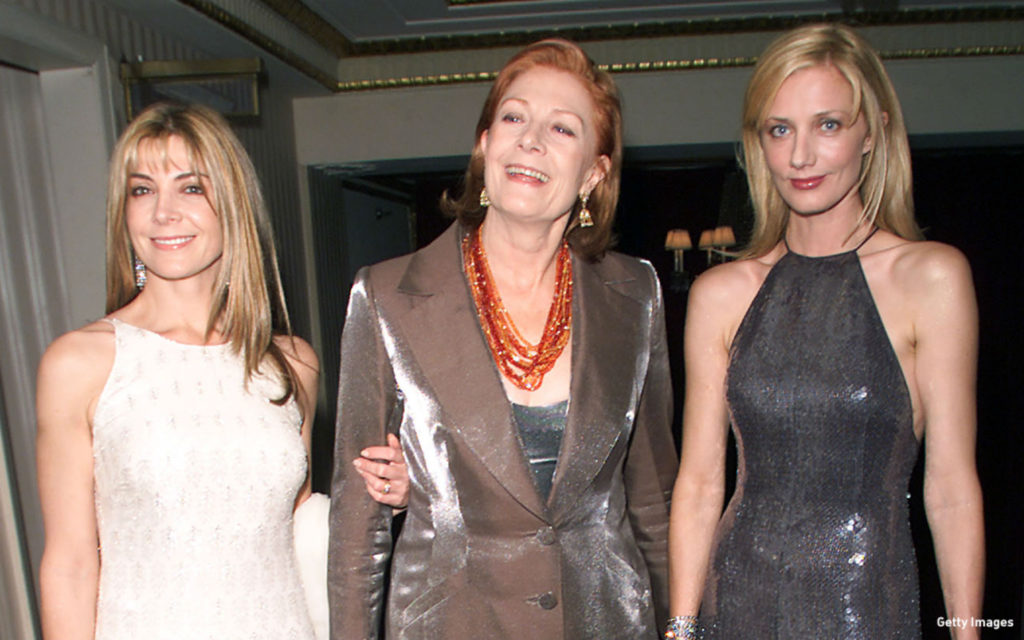 Natasha Richardson (right), Vanessa Redgrave (center), Joely Richardson (right)[/caption]
Both of Vanessa Redgrave's daughters became popular actresses. Joely Richardson is probably best known for her TV roles in Nip/Tuck and The Tudors, as well as starring in the live-action film adaptation of 101 Dalmatians. Natasha Richardson won a Tony for her performance as Sally Bowles in the 1998 Broadway revival of Cabaret, and appeared in films such as The Parent Trap and Maid in Manhattan. Tragically, she died on March 18 2009 from an epidural hematoma after hitting her head in a skiing accident, survived by her husband Liam Neeson and their two children.
Dame Emma Thompson and Sophie Thompson
[caption id="attachment_442789" align="alignnone" width="1024"]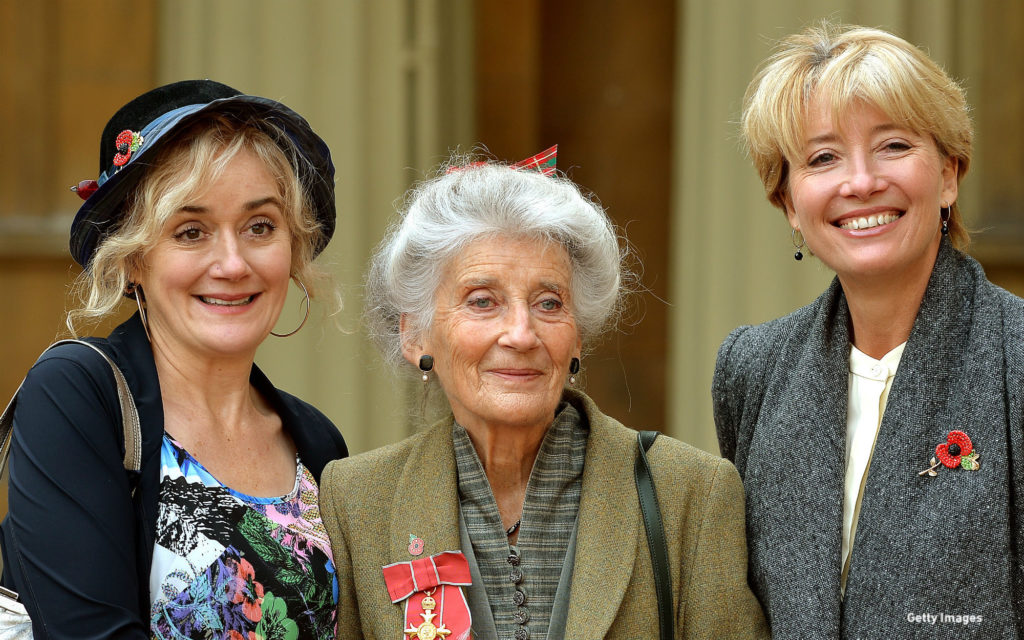 Sophie Thompson (left), Phyllida Law (center), Emma Thompson (right)[/caption]
Sisters Dame Emma Thompson and Sophie Thompson have entertainment in their blood: their father Eric Thompson narrated cult U.K. children's TV programme The Magic Roundabout, and their mother Phyllida Law is an acclaimed stage and screen actress. Dame Emma's career has been consistently impressive – she remains the only person to have won Academy Awards for acting (Howard's End) and screenwriting (Pride and Prejudice) – but Sophie has been super-prolific, too. Though probably best known internationally for playing Lydia in Four Weddings and Funeral, at home in the U.K. she's racked up five Olivier nominations for her stage work and appeared in long-running primetime soap operas EastEnders and Coronation Street.
Dame Joan and Jackie Collins
https://www.instagram.com/p/BtGtRacF8xM/?utm_source=ig_web_copy_link
Actress Dame Joan Collins and author Jackie Collins weren't the first Brit sister duo to conquer Hollywood, but they're surely the most fabulous. Older sister Dame Joan counted Bing Crosby and Paul Newman among her '50s and '60s film co-stars, but she'll be forever be known for playing scheming soap queen Alexis Colby in '80s smash Dynasty, a role which briefly made her the highest-paid actress on TV. Younger sister Jackie dabbled in acting early on, but found fame as the writer of 32 bestselling novels that were risqué and forward-thinking. "My heroines kick ass," she famously said. "They don't get their asses kicked." Dame Joan revived her career pre-Dynasty by starring in racy adaptations of Jackie's novels The Bitch and The Stud, and said when her younger sister died of breast cancer in 2015: "She was my best friend. I admire how she handled this. She was a wonderful, brave and a beautiful person and I love her." The upcoming miniseries based on their lives should be, well, pretty fabulous.
Which is your favorite Brit sister duo?