NYCC 2020 Spotlight on 'Doctor Who' with Jodie Whittaker, Mandip Gill and Bradley Walsh, Plus a First Look at New Series 'The Watch'
BBC America, in partnership with HBO Max, is excited to announce a new spotlight on Doctor Who and the series' return to New York Comic Con with the Doctor herself, Jodie Whittaker, companion Yaz, played by Mandip Gill, and Graham O'Brien, played by Bradley Walsh. Together with moderator Melanie McFarland, TV Critic for Salon.com, they will look back at their epic past two seasons in the TARDIS, which have been packed with shocking twists, turns and surprises, and discuss their favorite moments to date. You can catch this panel on Thursday, October 8 starting at 1:40 pm ET.
The two stars return in BBC America's highly-anticipated Doctor Who Festive Special, "Revolution of the Daleks," premiering this holiday season. Doctor Who is a BBC America co-production with BBC Studios. In the U.S., Doctor Who premieres exclusively on BBC America with past seasons available to stream exclusively on HBO Max.
At this year's New York Comic Con, fans can also dive into the thrilling fantasy world of BBC America's newest series The Watch, featuring a discussion with cast and executive producers, special guests and a first look at the series on Friday, October 9 starting at 1:15 pm ET.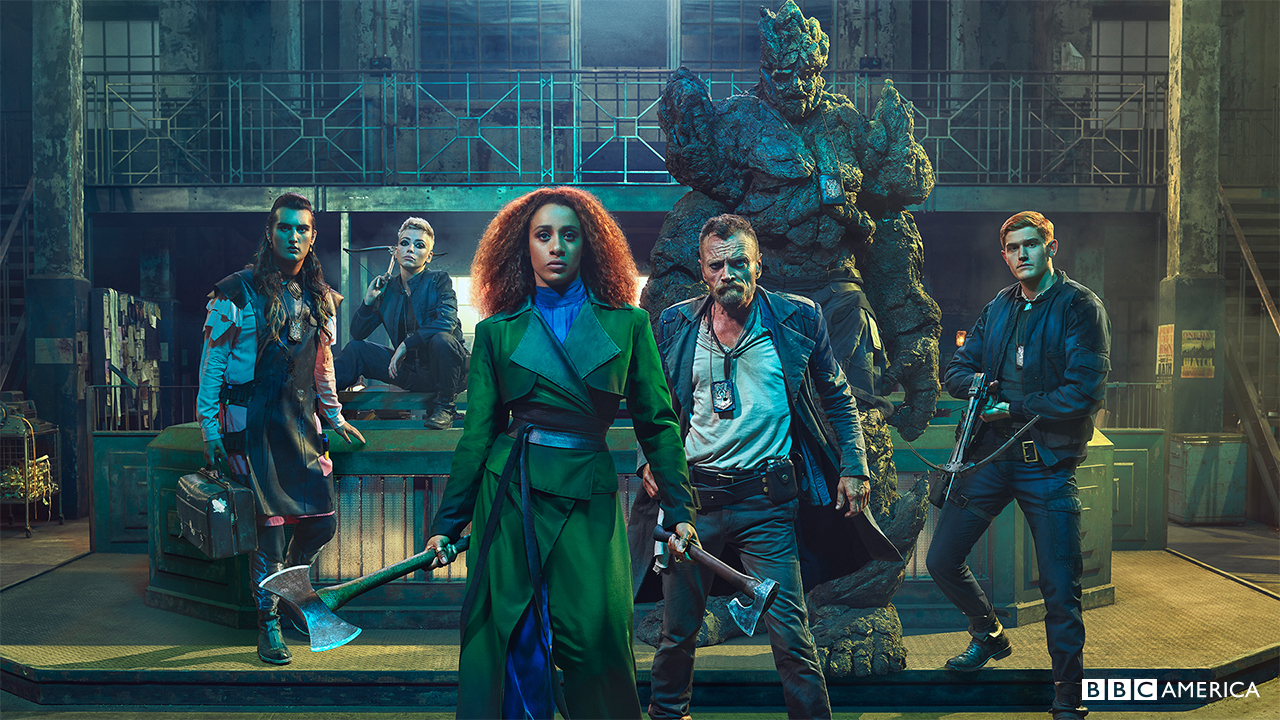 The Watch follows an unlikely group of misfits, The City Watch, who are forced to find the guts to save the world, surprising even themselves in the process. The comedic yet thrilling series pits trolls, werewolves, wizards and other improbable heroes against an evil plot to resurrect a great dragon which would lead to the destruction of life as they know it. Moderator – actress Yvette Nicole Brown (Community) – joins panelists and series stars Richard Dormer (Game of Thrones), Lara Rossi (I May Destroy You), Adam Hugill (1917), Jo Eaton-Kent (Don't Forget the Driver) and Marama Corlett (Blood Drive), along with executive producers Simon Allen (The Musketeers) and Richard Stokes (Broadchurch).