First Look Photos: David Tennant to Star in 'Deadwater Fell' Miniseries
In the hit drama Broadchurch, David Tennant starred as a detective, searching for an assailant. This time around, he might be on the other side of the law, but it's not quite clear, yet.
He's set to star in the four-part miniseries Deadwater Fell, reports Channel 4. The broadcaster has released two first look photos, just today (October 29):
[caption id="attachment_452620" align="alignnone" width="1024"]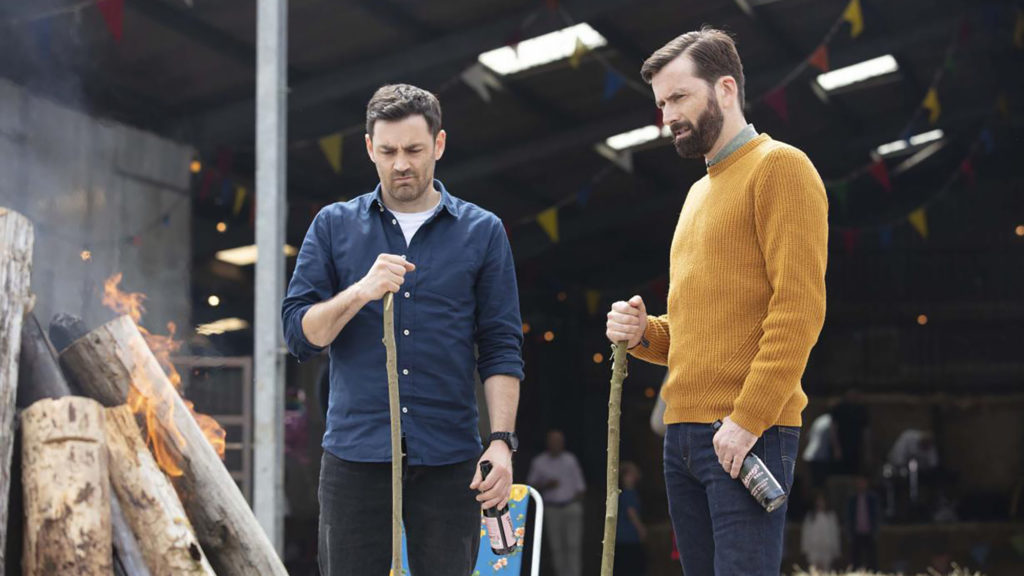 (Photo: Channel 4)[/caption]
[caption id="attachment_452621" align="alignnone" width="1024"]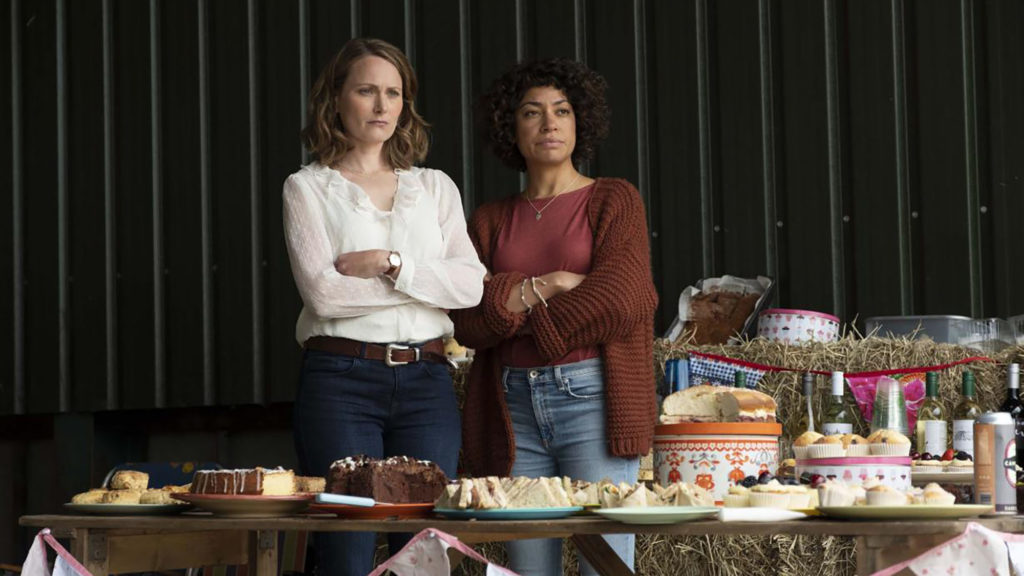 (Photo: Channel 4)[/caption]
Annnnd, what's going on in the above photos?? The series is set in the fictional Scottish town of Kirkdarroch, revolving around two families. (Side note: Does that mean Tennant will use his native accent? Possibly.) Tennant takes on the character of the local general practitioner, Tom Kendrick. He's happily married, has three children and all seems the norm. His marriage to his wife Kate (Anna Madeley) is described as "nothing short of perfect."
That picturesque life is destroyed when his wife and children are all found dead, following a house fire.
"It soon becomes apparent, however, that Kate and her children weren't killed in the fire and the village realizes that something unspeakable has happened," according to Channel 4.
Kate's friend Jess (Cush Jumbo) isn't going to let her die in vain. Jess goes out of her way to ask the hard questions, with the description saying, "As the fingers of suspicion point first to Tom, then to others as more details of that night emerge, Jess becomes desperate to understand what could have caused such a tragedy, and what secrets lie at the root of this terrible act. She puts everything she has on the line to get to the truth, no matter how difficult that truth may be to accept."
This whodunit, while very grim and sad, definitely has us intrigued. There's no talk of a U.S. distributor at this point, but we're hoping it heads this way sooner than later. We shall update this space when an announcement is made.
You can also look for Tennant in the recently released Criminal: UK, streaming on Netflix. He plays a maybe baddie in this one, too.
Are you caught up on all your David Tennant watching these days??