First Look: Michael Sheen as British Game Show Host Chris Tarrant in AMC's 'Quiz'
AMC and U.K. network ITV have shared the first image of Michael Sheen in upcoming miniseries Quiz.
Sheen stars as British game show host Chris Tarrant in the three-parter, which tells the true story of a cheating scandal which rocked the U.K. version of Who Wants to Be a Millionaire? in the early noughties.
The image recreates a famous photo of Tarrant arriving at London's Southwark Crown Court in 2003 to give evidence in the subsequent trial.
[caption id="attachment_453199" align="alignnone" width="1024"]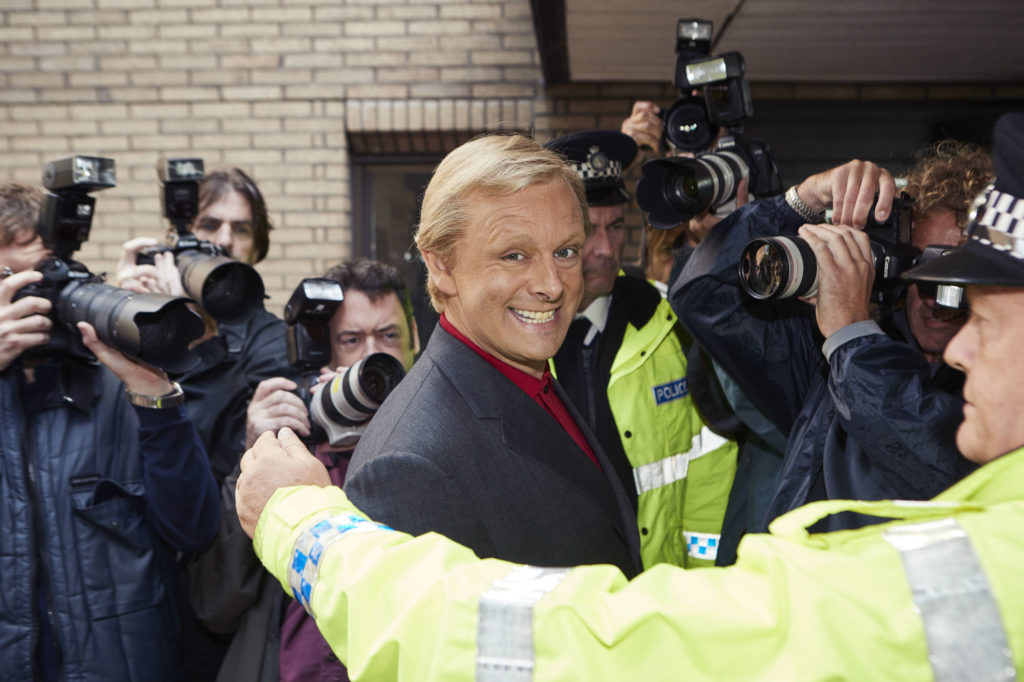 Photo: AMC/ITV[/caption]
People on Twitter are clearly enjoying the actor's portrayal of the game show host already.
https://twitter.com/scottygb/status/1195234299680894977?s=20
https://twitter.com/JNRaeside/status/1195243877579579392?s=20
https://twitter.com/KerrisCorner/status/1195251174376660993?s=20
Quiz dramatizes the fascinating story of Major Charles Ingram, his wife Diana Ingram, and alleged accomplice Tecwen Whittock, who were accused of cheating after Charles Ingram won the maximum prize of £1 million on a 2001 episode of Who Wants to Be a Millionaire?. The production team alleged that the Ingrams and Whittock had conspired to defraud the show by having Whittock, who was sitting in the audience, cough prominently whenever the Major read out a correct answer.
Succession's Matthew Macfadyen and Fleabag's Sian Clifford co-star as the Ingrams, while Peaky Blinders' Helen McCrory portrays the high-powered lawyer who defended them, Sonia Woodley QC. Olivier Award winner Michael Jibson plays Whittock.
Stephen Frears (The Queen, Philomena, A Very English Scandal) directs from a script by James Graham, who also wrote the original West End stage play, called Quiz too, that the miniseries is based on. It's due to air on AMC and ITV in 2020.
Are you looking forward to Quiz?