First Look: 'Gavin and Stacey's Alison Steadman Returns to TV for 'Rules of the Game'
(Photo: Getty Images)
We really enjoyed Alison Steadman as doting mum Pam in the beloved series Gavin and Stacey (2007-2019). We also saw her in Hold the Sunset (2017-2019), opposite John Cleese, who together star as a couple who meet later in life.
She's now set to star in the forthcoming drama, Rules of the Game, reports BBC Media Centre.
The series is described as a "gripping four-part thriller." The story is set in a modern workplace, that is riddled with sexual politics. Steadman is set to portray a character named Anita, who is a board member and the widow of the company's founder.
She is described as "cold" and "hardened," which may explain the tumbler in her hand, in the first look photo:
[caption id="attachment_477115" align="alignnone" width="1920"]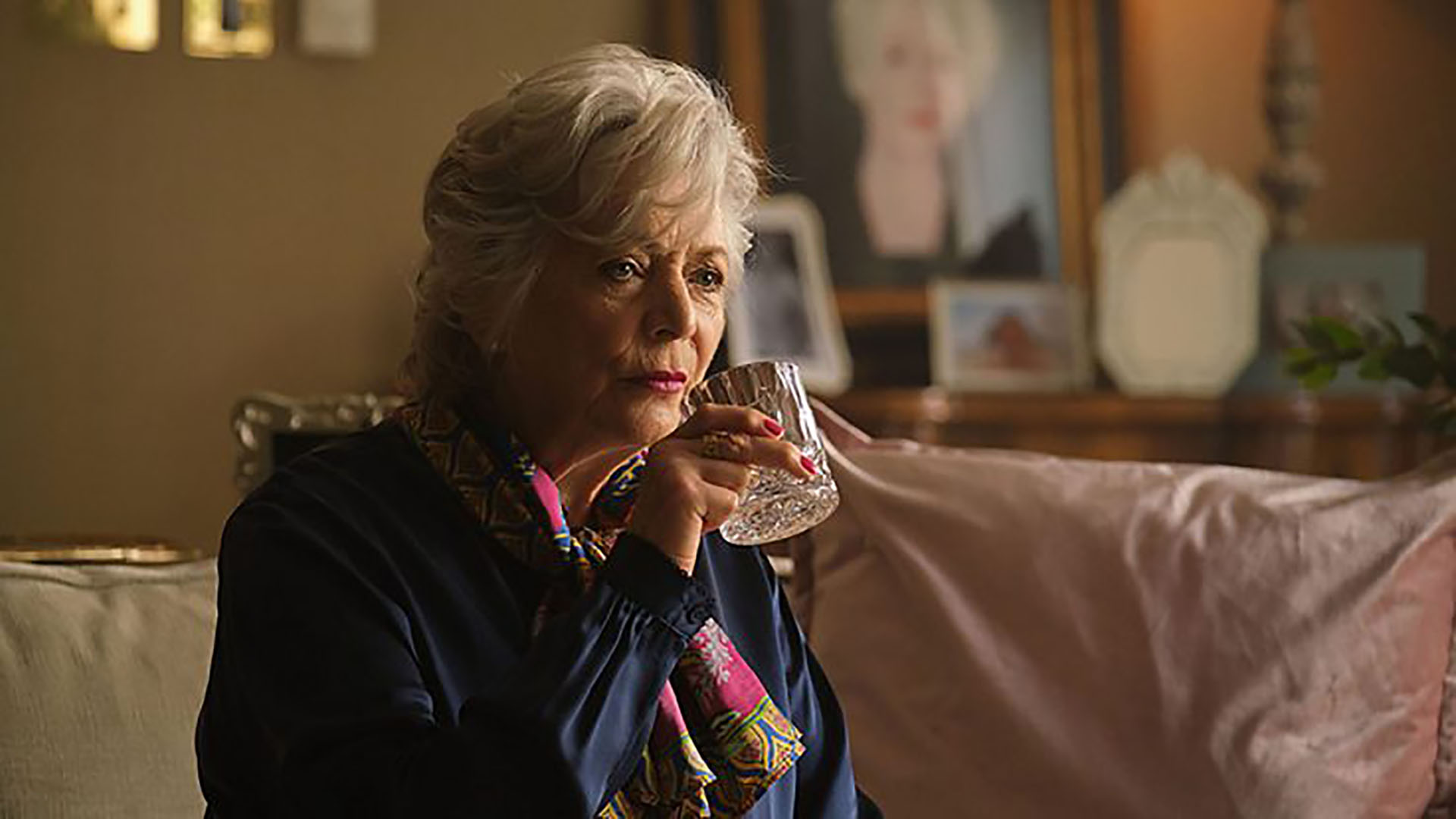 (Photo: BBC Media Centre)[/caption]
The story kicks off when the manager of the business, Sam (Maxine Peake), arrives to the office and is completely taken aback when coming across a dead body in the lobby.
The storyline is pretty brief, but we can look for Susan Wokoma as DI Eve Preston, a detective investigating a case that involves the company.
It's not clear if it's the corpse in the office that got her attention or a different case, but either way, the authorities are involved.
Here's a peek at Wokoma in character, giving some serious side-eye:
[caption id="attachment_477117" align="alignnone" width="1920"]
(Photo: BBC Media Centre)[/caption]
Rules of the Game is written by Ruth Fowler and directed by Jennifer Sheridan, heading to BBC and BBC iPlayer in 2022.
There's no mention of a U.S. release date just yet, but fingers crossed.
Are you looking forward to more Alison Steadman?