Episode 10: What You Didn't Know About 'From Dancing Mice to Psychopaths'
Here are behind-the-scenes secrets from our very own Orphan Black production team! 
MIMOSA?
The restaurant where Krystal and her BFF — who you will recognize from the salon last year — have brunch is located in the lobby of Le Germain Hotel in downtown Toronto. That same hotel doubles for the Brightborn reception in Episode 406. The flashbacks, party, and face-to-face between Susan and Beth all happened one floor up from Krystal's favorite place for egg whites and mimosas.
Fun Fact: We also use the hotel's exterior as our Brightborn exterior location. Our VFX team puts the Brightborn sign on the side of the building and takes out any other signage that is actually there.
Fun Fact: We shot Sarah as Krystal outside of Brightborn on one day where Toronto was hit with a snowstorm. And then we shot the back alley scene with Mrs. S, Sarah, and Dr. Van Lier a day later, where unfortunately Toronto was hit with a rainstorm.
ISLAND SCOUTS
Even though you have seen Susan's compound location before, as well as the helicopter and the beach, in Episodes 407-409, none of that footage was shot until we started filming for Episode 410. Here are pictures of John and our crew on our first scouts to the Scarborough Bluffs. We decided to put all of the exterior island elements into the shooting block for Episode 410 in order to only have to shoot on location for one or two days.
Fun Fact: When we went scouting, the beach was covered in snow, but by the time we were shooting there the snow had melted, due to the rainstorm referenced above! But no worries: Geoff Scott and the team at Intelligent Creatures were there to save us in post, adding not only Susan's house on the cliff, the helicopter, but also snow to match the exterior backyard footage.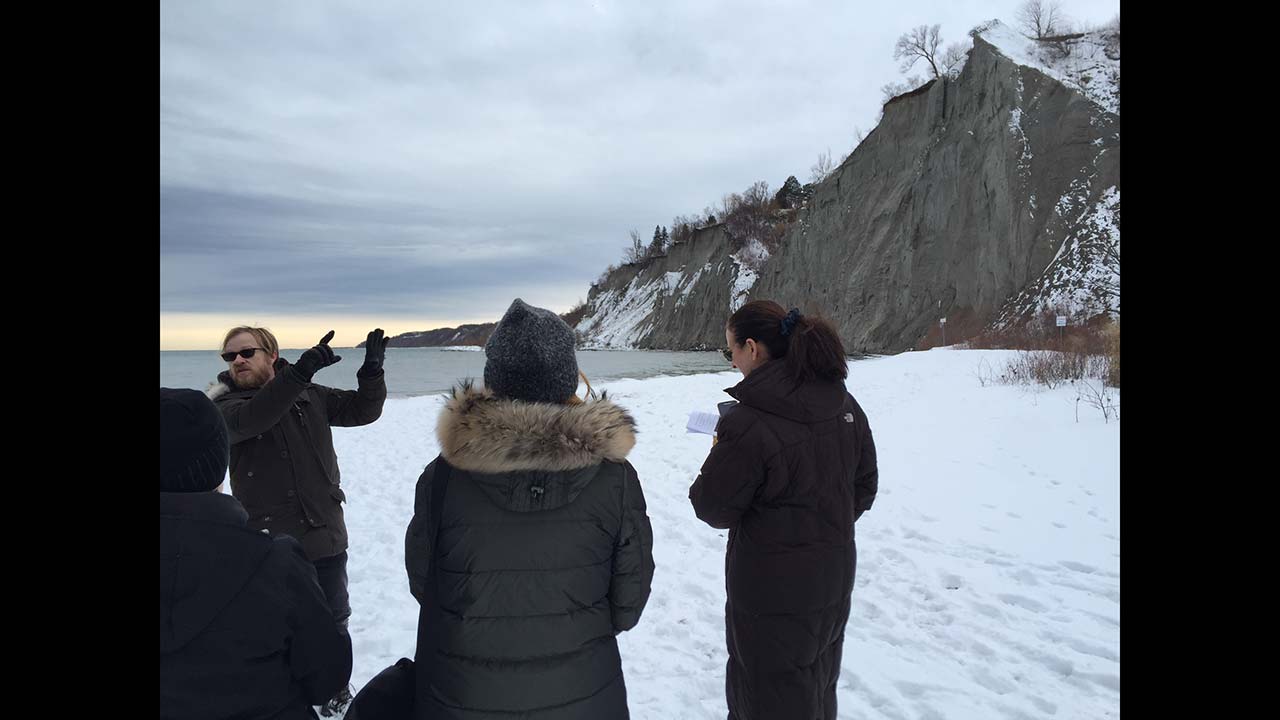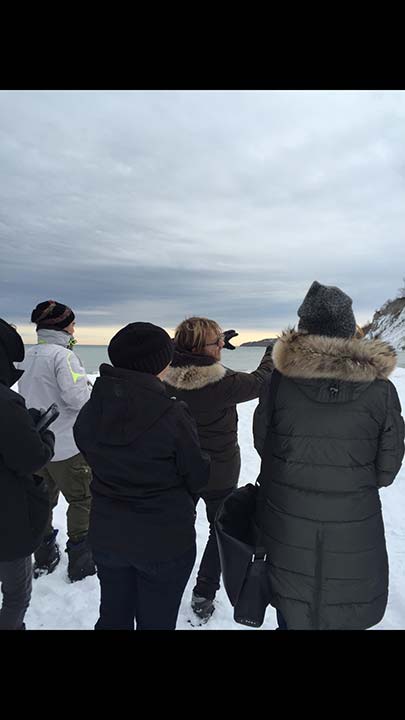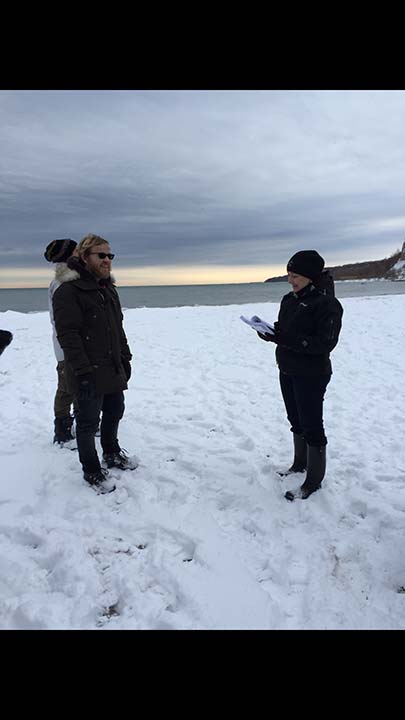 A WOUNDED HERO
Due to our crazy shooting schedule we had to shoot stabbed-and-wounded Sarah down by the beach in two pieces. The first part was shot on location using Tatiana's acting double Kathryn Alexandre. Because we were trying to shoot elements from four episodes on one day at the Bluffs, we needed Tatiana to play Rachel, Cosima, and Sarah on the beach that day. The most clone changes we can accommodate in a shooting day is two, so three clone changes wasn't going to work. Thankfully we have the talented Kathryn at the ready to step in, and she ended up playing wounded Sarah in the wide shots. Then, in our studio, we recreated part of the cliff face, added in some water, wind, and dirt (and blood), and Tatiana played out the phone call to Mrs. S in the close-ups.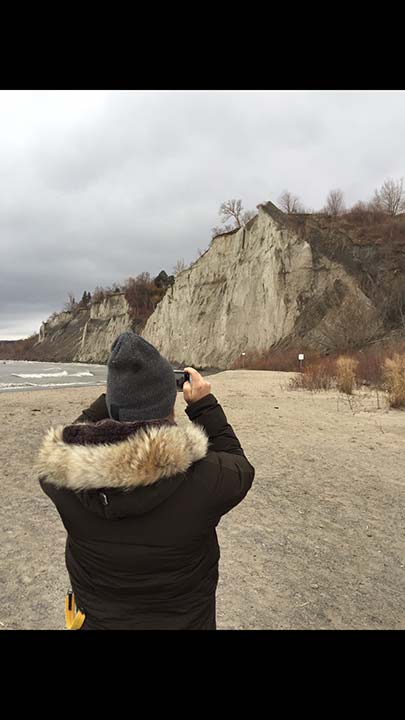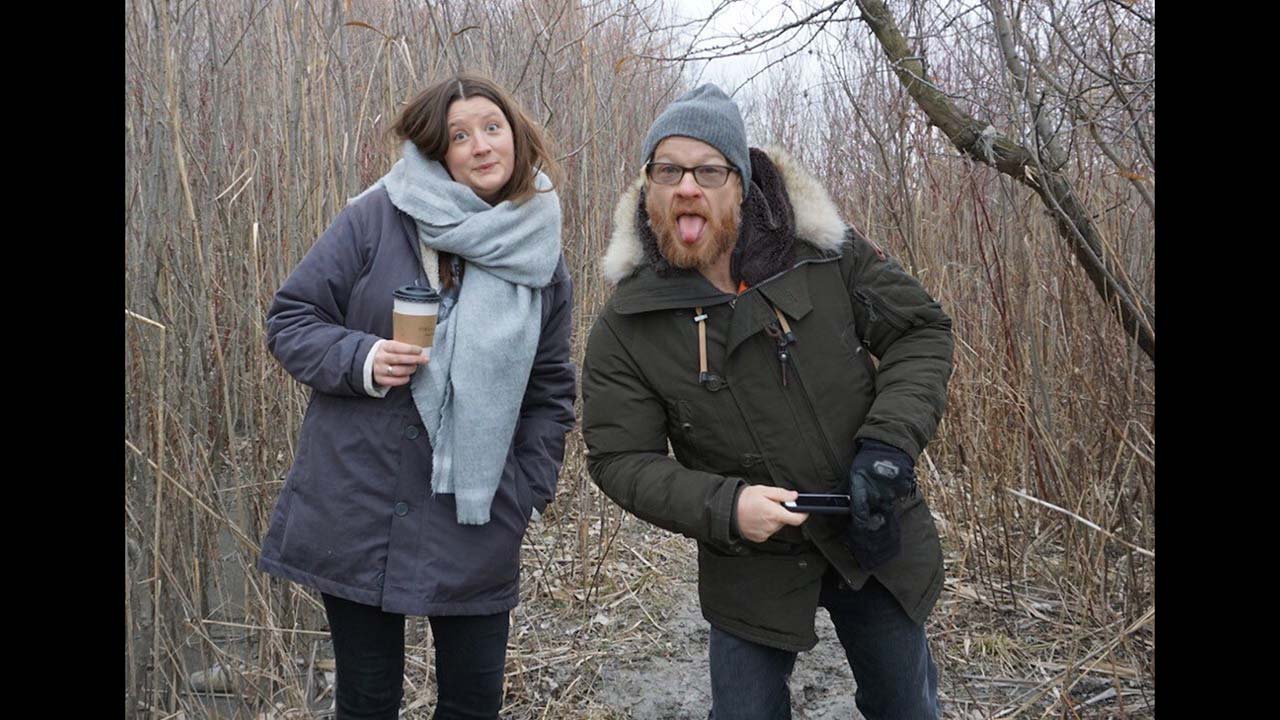 FLU SEASON
While we were nearing the end of production, a winter flu started going around set. As much as everyone tried to prevent it, Tatiana sadly caught the bug just in time to shoot the last few days of the season finale. One of her sickest days was when she was playing Rachel in the hotel room reuniting with Ferdinand, but you'd never know. While most of us would stay home in bed, Tatiana came in and did an amazing job as always. And with the help of Stephen Lynch's makeup you can't tell at all.
Fun Fact: The writers really wanted to make a callback to Ferdinand's love of the frittata, the "lazy lovers'" breakfast. So when he arrived at the door to greet his long lost love we made sure he was carrying just that — a frittata.
KRYSTAL AT THE GAMING EMPORIUM
Descent is the name of the game Hellwizard and Scott get Krystal to play while Sarah's out on her switcheroo. This game — like most featured on the show — was a special request from John Fawcett. It is one of his new favorite games and we worked with the manufacturers to clear the game for use in the show. Now you can add it to our list of OB-featured board games!
Fun Fact: In Episode 405, Krystal sips on a smoothie while trying to find the dirt on Brightborn. The scene with Donnie is one of her funniest moments and John Fawcett loved Krystal with a smoothie. So when he read that she would be coming into the Rabbit Hole incognito, he requested she have a smoothie.
MYSTERIOUS VILLAGE
The island village was built at Cherry Beach here in downtown Toronto. The same location was used in Season 1 when Mrs. S was birdwatching. She and then estranged Sarah meet up for the first time down by the lake just steps away from where we built our village.
The art department built three solid structures — the yurts — and then added in a handful of tents and pieces of equipment to fill in the space and make it looked well lived in. We added practical fire and smoke effects to give the forest a specific and mysterious atmosphere.
Fun Fact: John, Graeme, and all of the production heads did a lot of research while building and dressing the camp. Some of the camps that our village took inspiration from were: Mount Everest basecamps, Arctic research camps, modern and traditional yurts, etc.
Fun Fact: Hair, makeup, wardrobe, and the showrunners worked intimately with Evelyne Brochu to establish a new camp look for Delphine. We wanted to make sure we took a big departure from the Delphine we have gotten to know over the seasons, and especially "Head of Dyad Delphine" who was always corporate chic. Evelyne was more than game to try something new, and in fact went almost completely without makeup for Episodes 409 and 410. We also thought it was time to bring back some of her infamous curls — for practical and realistic reasons — and for the Cophine fans.
FAMILIAR EVENTS
The tease was shot in the same parking location we used in Season 3 when Delphine was first shot. If you look closely, we cleverly reused some of the shots from Season 3 and incorporated them into the new version where the shooter — Detective Duko — and Krystal are revealed.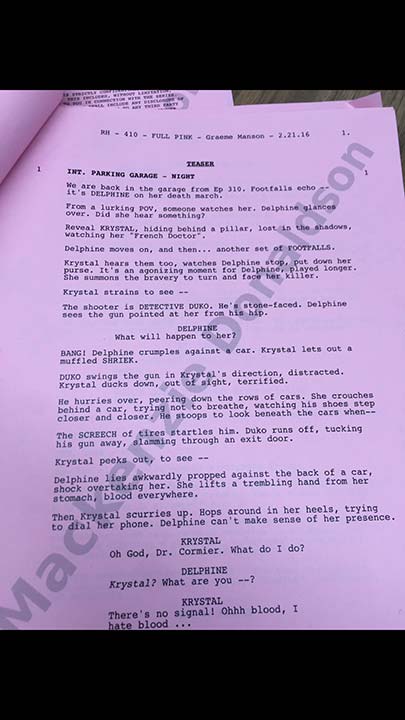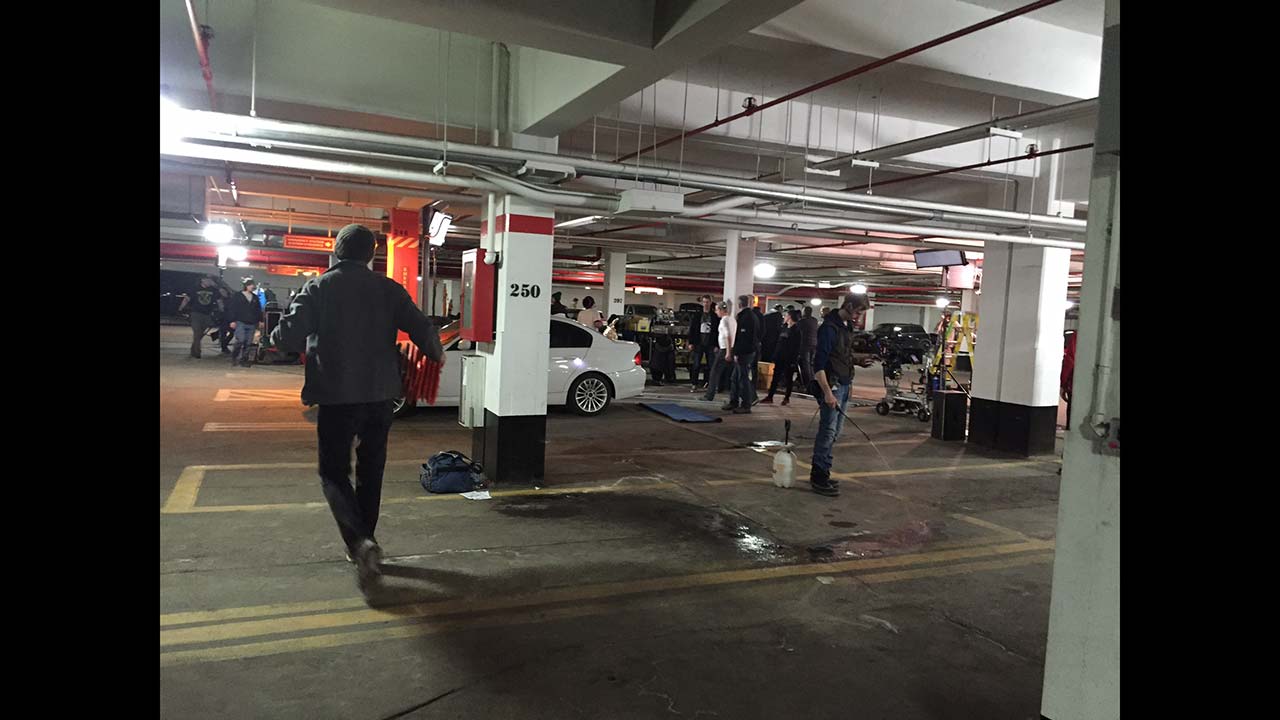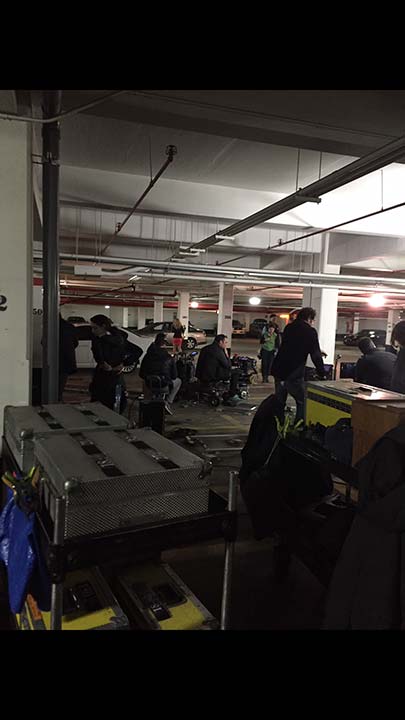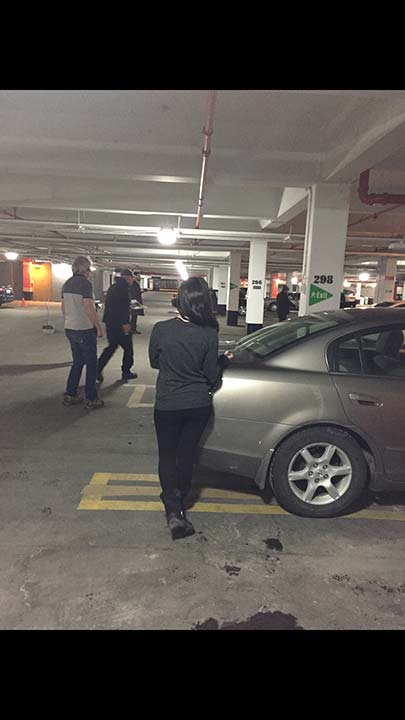 Fun Fact: When we were editing we made Krystal's ringtone "Wannabe" by the Spice Girls. Sadly we weren't ultimately able to clear the song for use in the show. Instead, we reused the track from the gym in Episode 405 when Krystal first returns.
Fun Fact: Krystal's wardrobe was the hardest to nail down this season. Not because it was hard for our amazing wardrobe department to source the right looks, but because everyone had so much fun weighing in on the looks. We had more fittings and discussion about all of her outfits than anyone else on the show ever. Probably more than Helena's wedding dress even.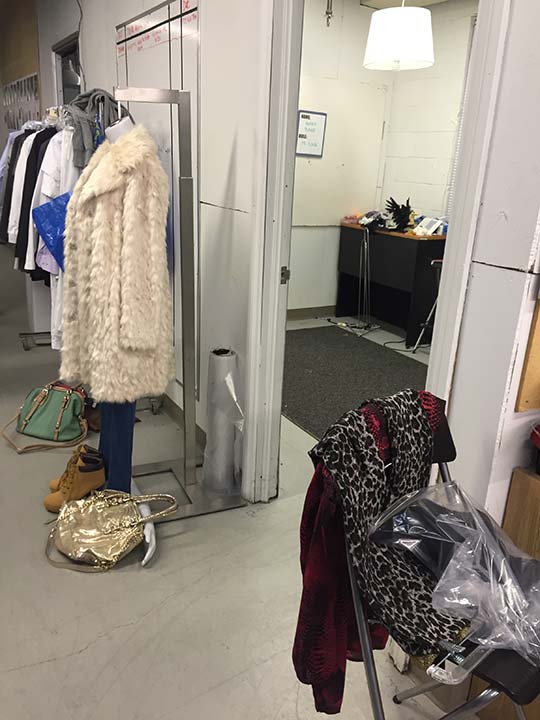 THE HENDRIXES
Sadly when John got his editor's assembly the episode was more than 10 minutes too long so we had to cut a couple of scenes. One that was cut was a phone call between Alison and Sarah while Sarah was flying to the island. It was a great scene, but ultimately didn't bring anything to the plot, so it was used as extra content. We were really sad not to get any Alison in the official version of the finale.
[bbca_video_embed media_id="706742851723" video_id="mi2cumJw8mxc"]
Fun Fact: Once sets are wrapped for the season, everything is wrapped up in plastic, labeled and stored in trucks.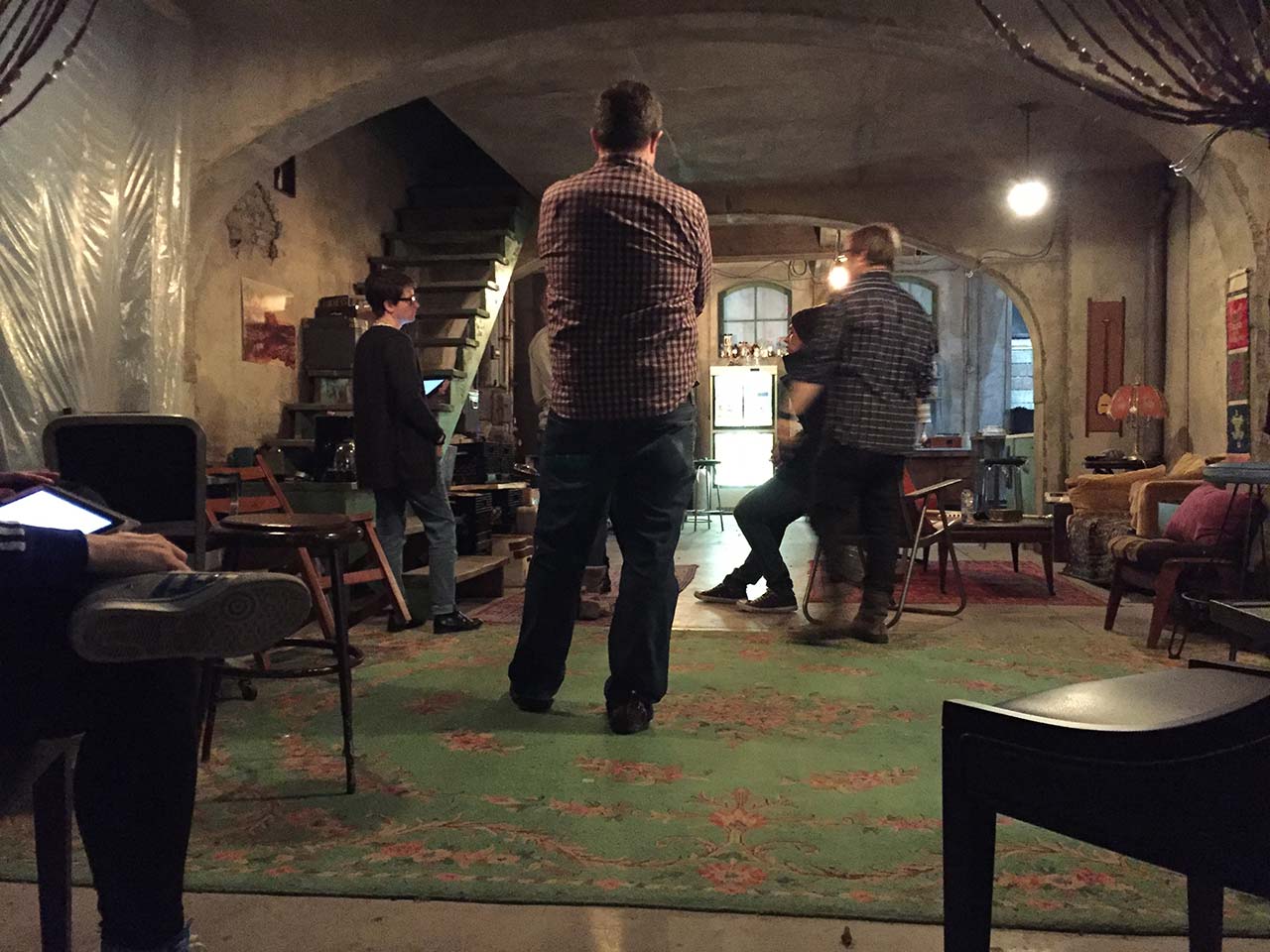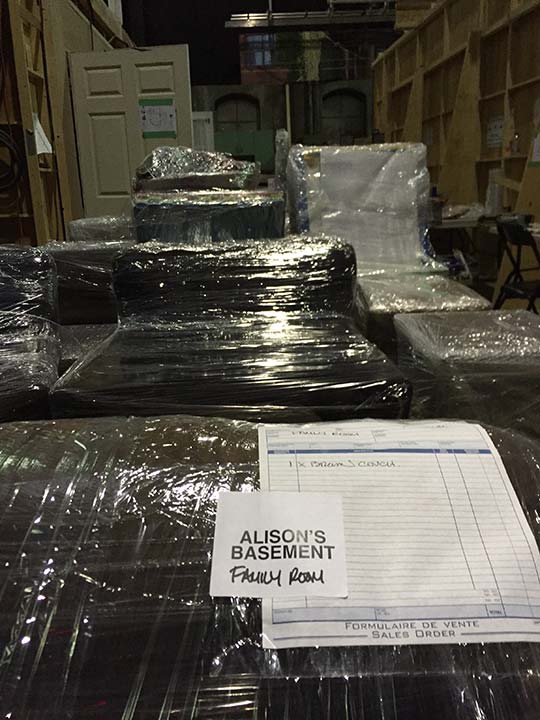 Fun Fact: This finale episode is two minutes longer than any of the other episodes this season, making it the longest Orphan Black episode to date.
DEATH BY BOT
We needed a graphic and sterile location for Evie's death by bot, and we found that in a defunct credit card building. The room where the Neolution board convenes was one of the most secure rooms in the building; it used to house all of the credit card company's clients' personal information.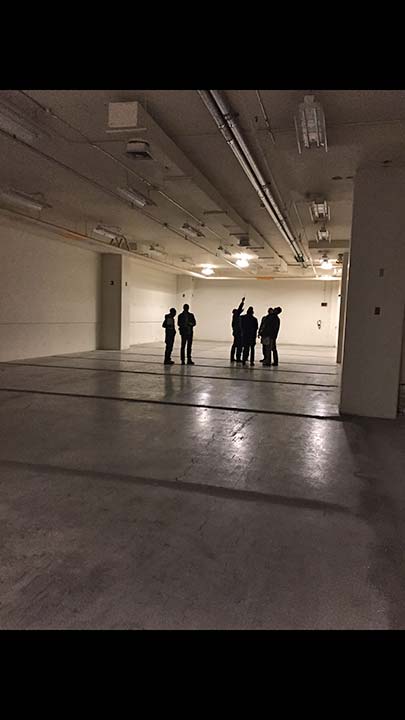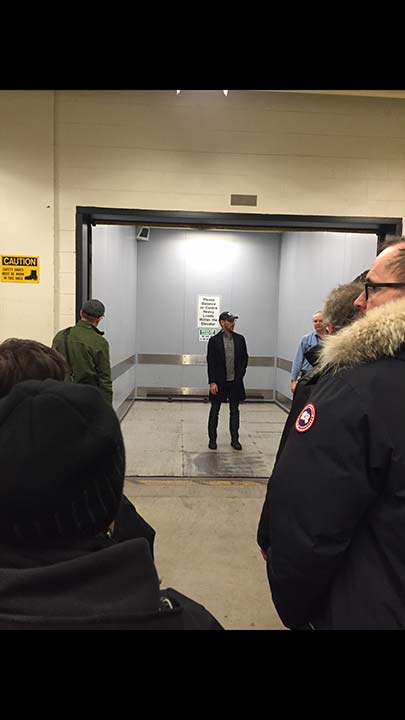 Fun Fact: Our art department worked with our DP Aaron Morton to create the lighting fixture above the table in order to shoot wide without any other light sources. Aaron lit the set once using those handling lights, and then the crew could move around without having to adjust other lights.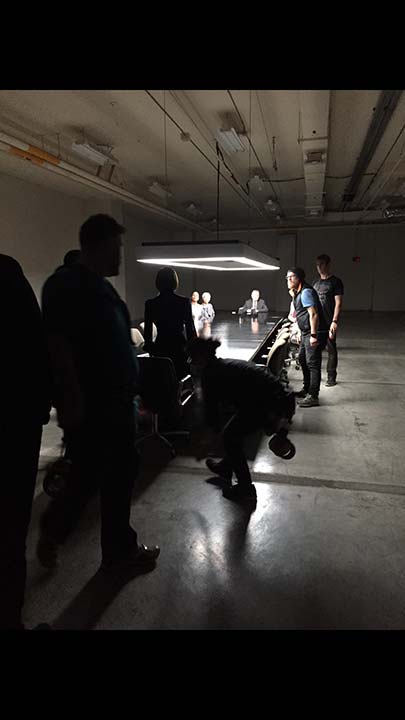 PHONE PITCHES
Graeme had to pitch the concept for the final episode to our BBC America network executives who were on location in Los Angeles. These images are him on a conference call pitching his heart out and killing it!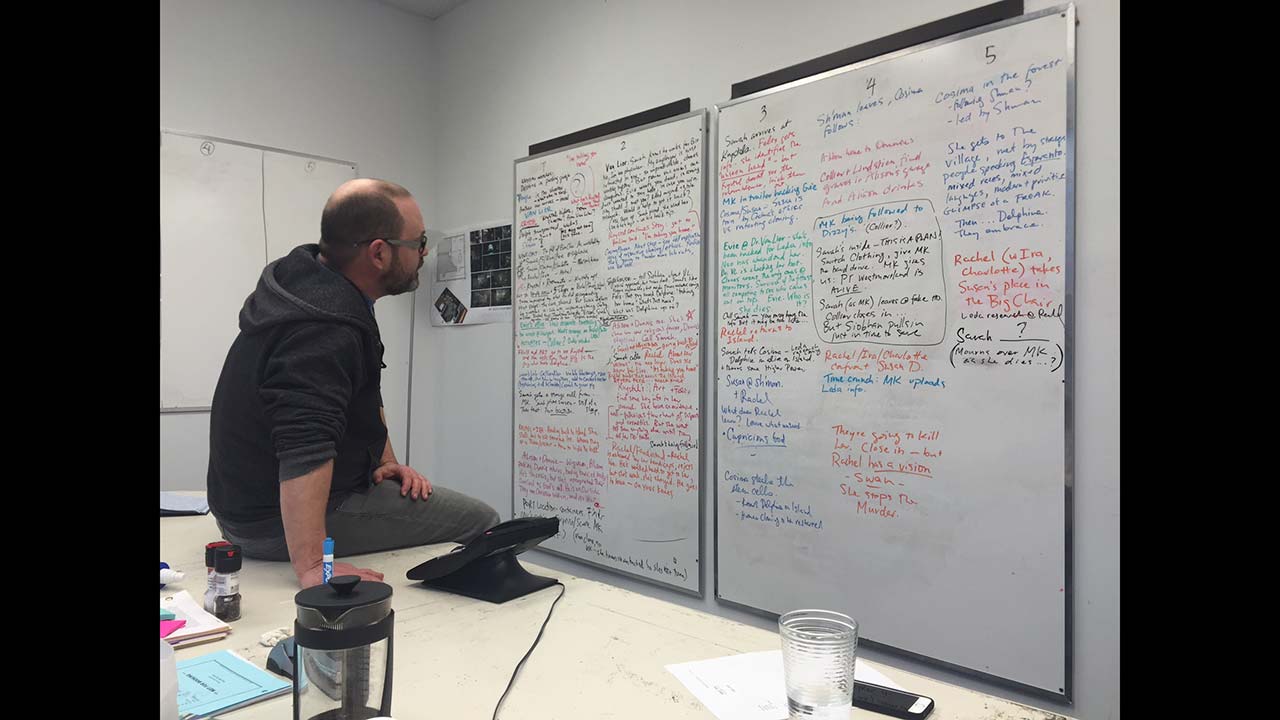 Fun Fact: Graeme and John are great bosses and every year they buy a lot of wine for the hardworking crew who execute the show so beautifully. Here's Graeme and Evan shopping for the crew gifts that everyone so deserves after a taxing season.