Elisabeth Moss Leads an All-Star Cast in Film Adaptation of Graphic Novel 'The Kitchen'
The DC Comics graphic novel The Kitchen revolves around a group of women living in 1970s NYC, whose mobster husbands are locked up for criminal misdoings. The story is being adapted into a movie, set to star Elisabeth Moss (Handmaid's Tale), Tiffany Haddish (Girls Trip) and Melissa McMcarthy (Can You Ever Forgive Me?) in the leads.
Deadline Hollywood has announced the release date, with The Kitchen premiering this summer on August 9.
The title has a double entendre, with the story based in the 1970s, a woman's place was (perceived as) at home and in the kitchen. Oh, these women will stay in the kitchen, Hell's Kitchen that is, and pick up where their husband's left off. These "prison widows" will take on the responsibilities that are called for to run a crime racket.
Someone has to bring home the bacon, cook it and feed their families.
Here's a peek at an illustration from the 2014-2015 graphic novel, written by Ollie Masters, to help give you an idea of what kind of housewife we can look for, aka, not desperate whatsoever:
[caption id="attachment_442971" align="alignnone" width="607"]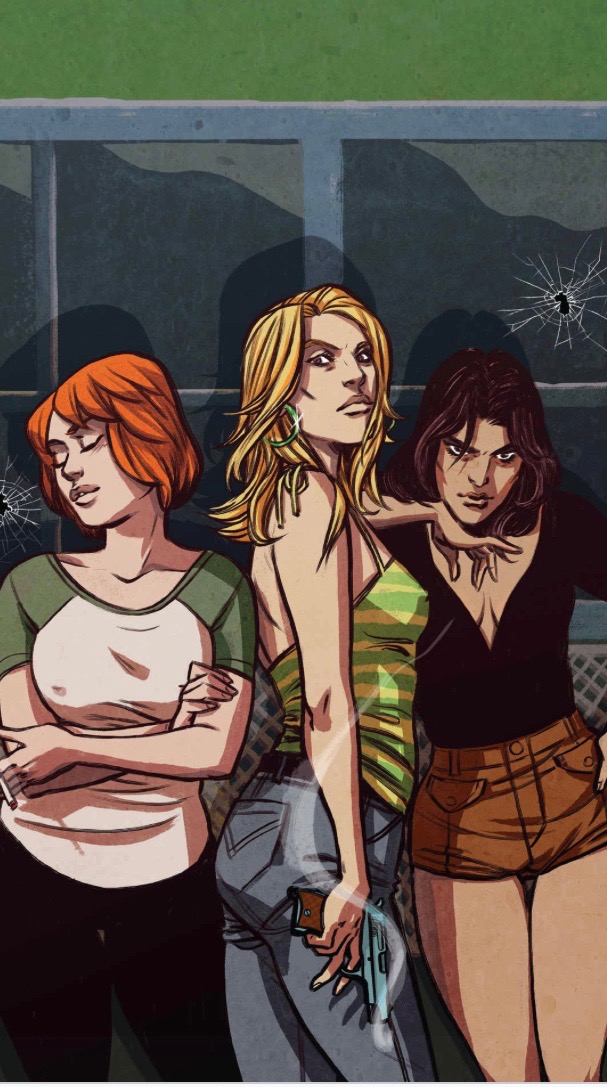 (Photo: Art by Ming Doyle via Amazon.com)[/caption]
This is a women-driven story, but we can also look for Anglo favorite Domhnall Gleeson (About Time). Andrea Belroff (Straight Outta Compton) will write the screenplay and direct.
What do you think of this concept?