'Doctor Who's Day Roundup: Who's Among Us?
Welcome to this week's Doctor Who's Day roundup, a mish-mash of Whovian stuff and nonsense across the last week on social media.
And we begin this week with something rather special, which will definitely appeal to anyone who has been caught up in the craze for the smartphone game "Among Us" over the past few weeks.
YouTubers Doctor Who Adventures have made an animation based on "Among Us", which uses the story of the Tenth Doctor's fight with the Vashta Nerada, "Silence in the Library" / "Forest of the Dead", and it's rather grand:
And they have helpfully put up a second video to explain how they did it:
Here's what else has been going on in space and time this week:
• This astonishing moment of interstellar sass: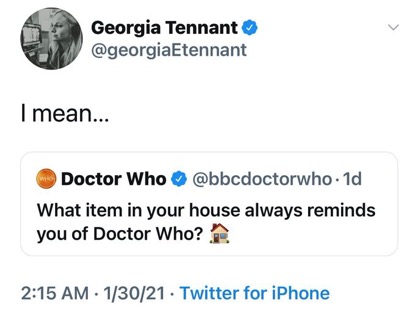 • These excellent fake Target book covers, for the Seventh Doctor era: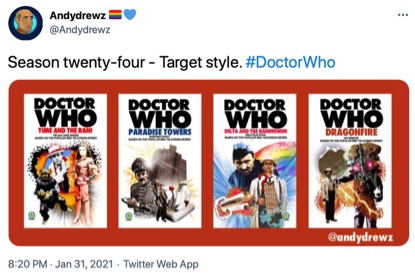 • This won't end well: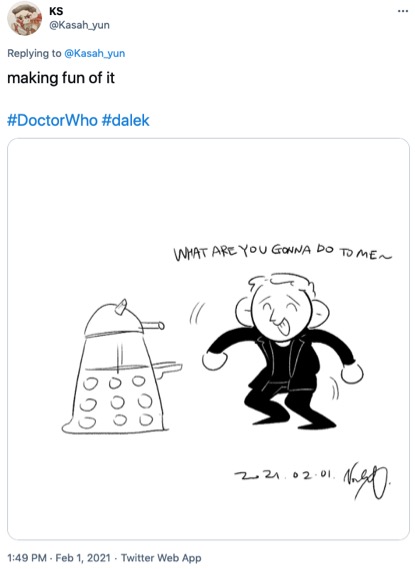 • A starry-eyed Ten, drawn in the middle of the night: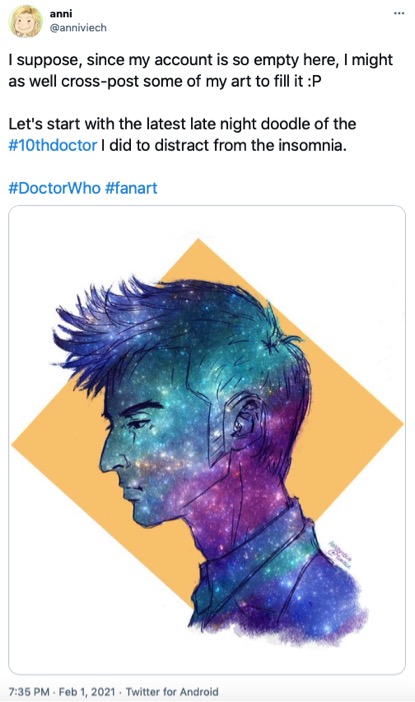 • Music is also bigger on the inside, isn't that right, Progtor Who?: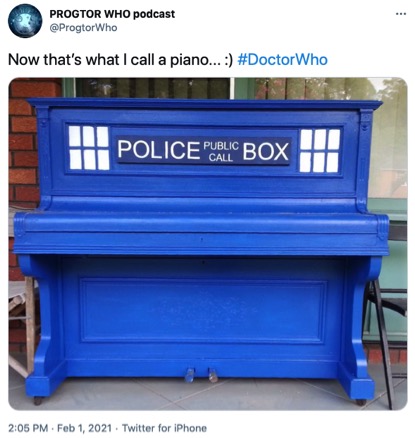 • A thrilling mashup of the Eleventh and Third Doctor's title sequences:
• Tremendous cosplay work here: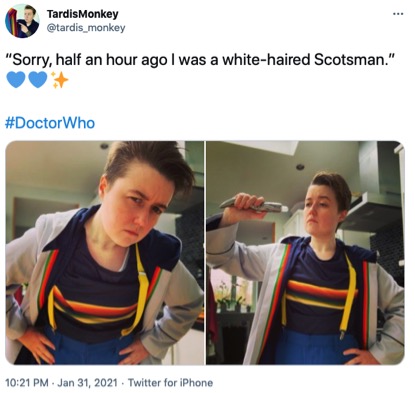 • This Master-ful fan art: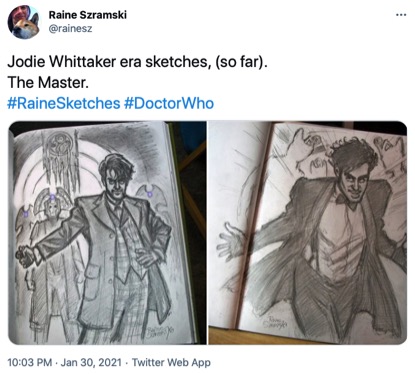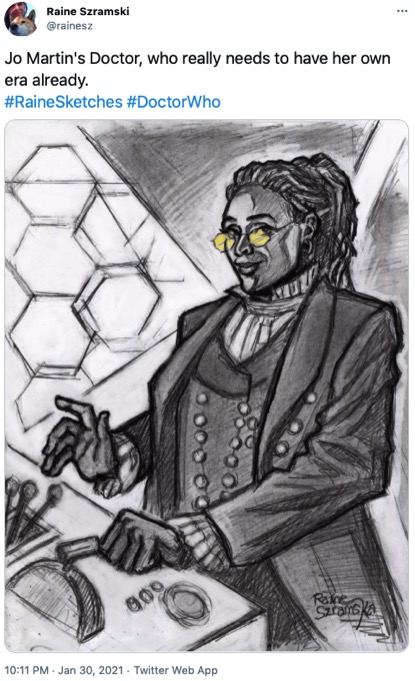 • And this Master-ful fan art: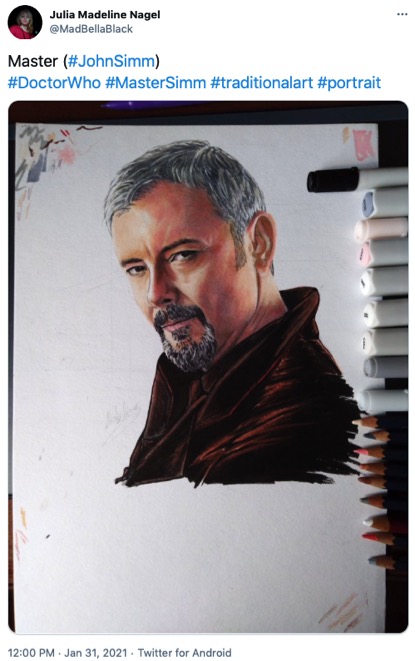 • A very elegant way to cross over from Doctor Who into Star Wars: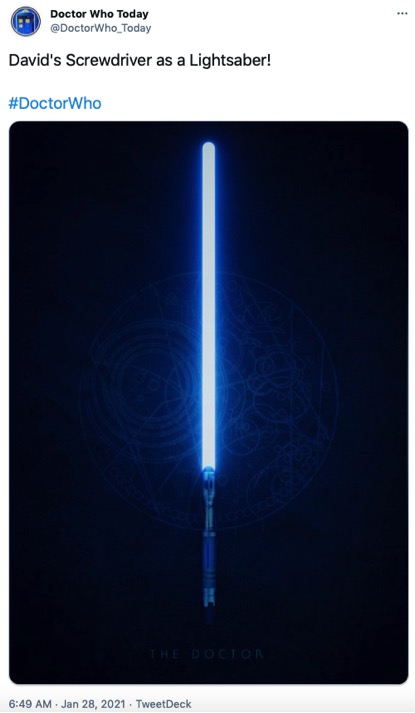 • Same, but with more stuff: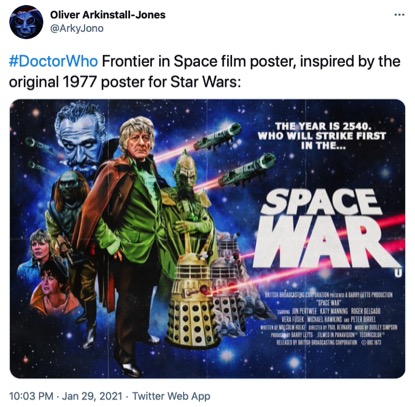 • Another piece of crossover fan art in a series entitled "if you know, you know…":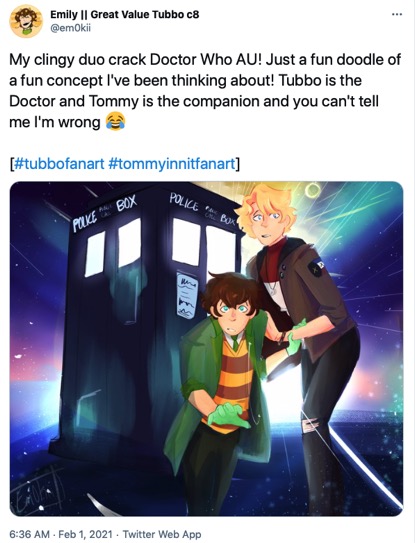 • Speaking of crossovers: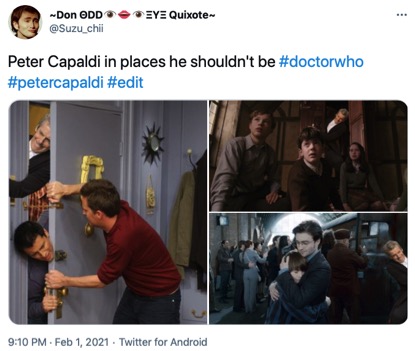 • If you've been following recent Who's Day posts you'll remember we've been posting a lot of these Doctor Who Sings videos. Well, buckle up, because we're not about to stop, not when they're this good:
• Is hugging a regenerating Time Lord a good idea?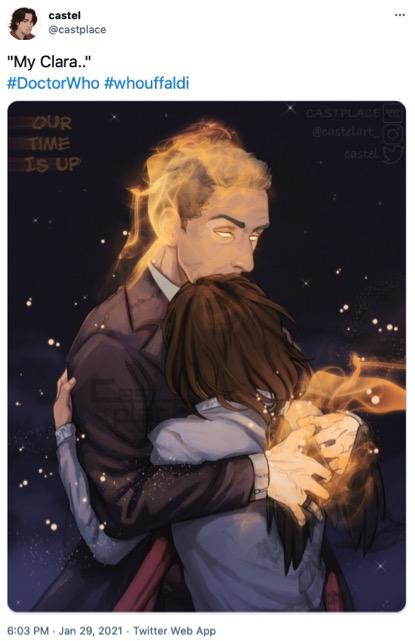 • This essential truth (Missy notwithstanding):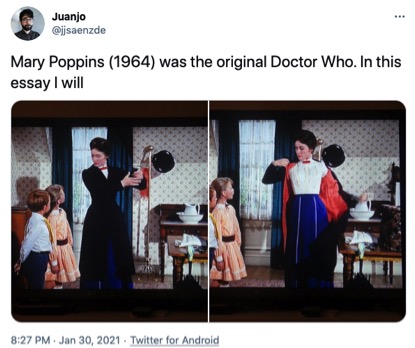 • And THIS essential truth too: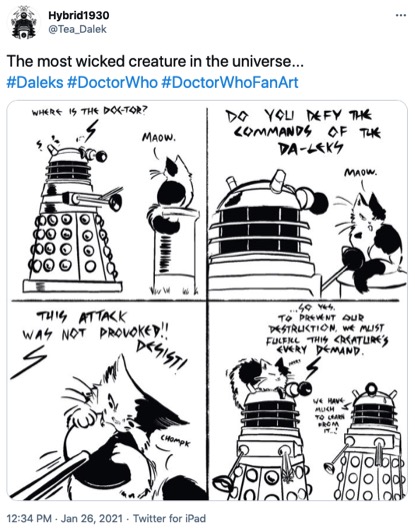 • Making this cartoon-y doesn't make it any less painful, tbh:
• A spiffy new fan-made title sequence for the Fifth Doctor adventure "Resurrection of the Daleks":
• The Thirteenth and First Doctors meet up on the Web Planet: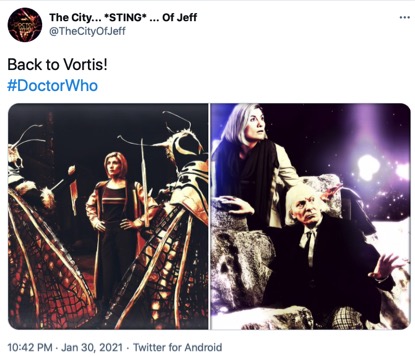 • That's no Dalek (part 1):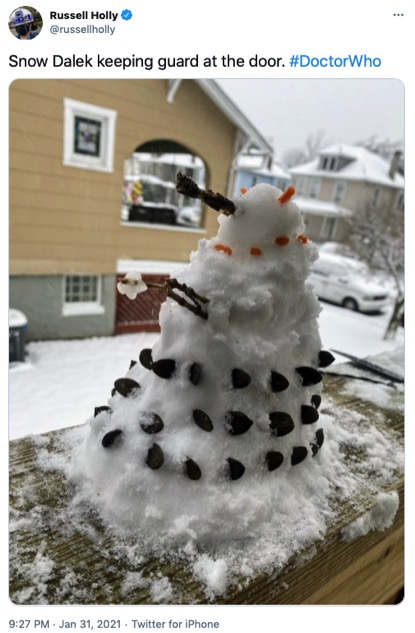 • That's no Dalek (part 2):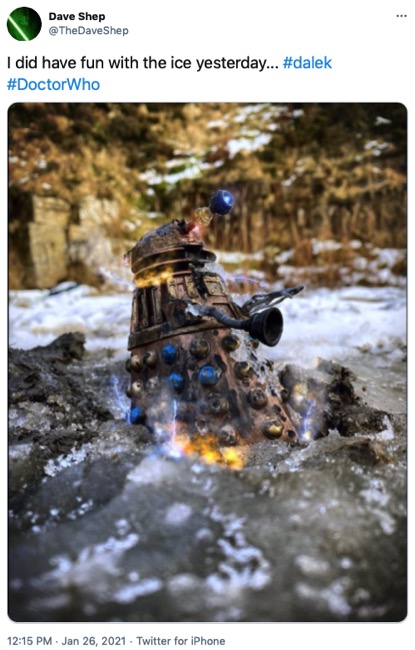 • This is how they used to do Where's Waldo? in medieval times. How many Whovian references can YOU spot in Kathleen's post?
• And to round off this week, just a reminder of why we are all here. How about a supercut video of all of the Doctor's foes since 1963? It gets pretty eerie at times:
TTFN!