'Doctor Who's Day Roundup: Rows Tiler
Welcome to this week's Doctor Who's Day roundup, a huge collage of Whovian fan art, videos and stuff and nonsense across the past seven days on the socials.
And we begin this week with a fantastic art project that deserves international — no, interstellar — applause.
Instagrammer Will Rosie (@mrmosaicwill) has been creating thirteen mosaics based off the cover art from the celebrated Doctor Who Mr Men books, which are themselves based on the popular 1970s children's stories by Roger Hargreaves.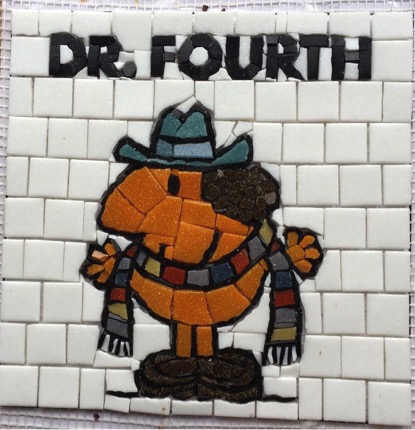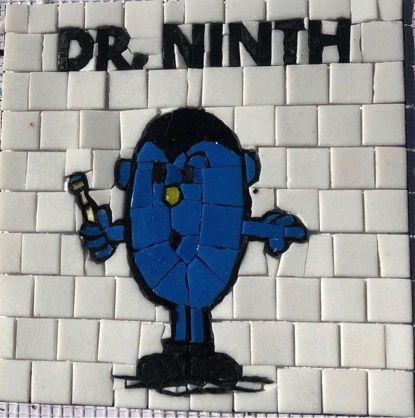 His intention is to place the mosaics on health centers in his native Southampton, as a thank you to NHS staff for all they have done to support people through the Covid pandemic.
And you had best believe your faves are included: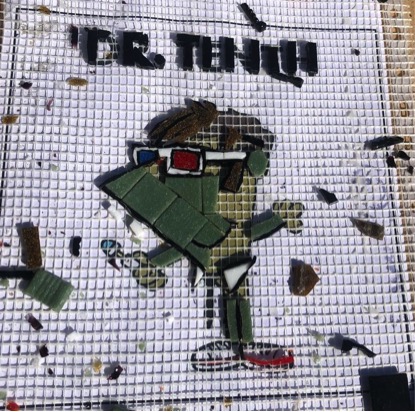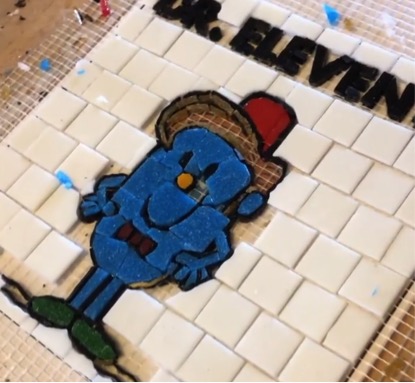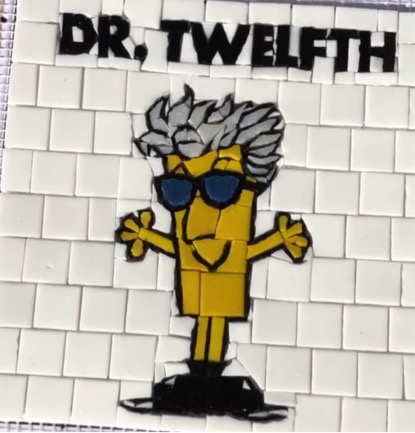 And those aren't the only creative pixels worth celebrating this week. Take a look at this! A series of early video-game style musical themes dedicated to the Doctor's worst foes, complete with 8-bit animations:
Here's what else has been going on in space and time this week:
• If this were a book cover, it would be for a hilarious sci-fi romp, which is exactly what "The Eleventh Hour" is: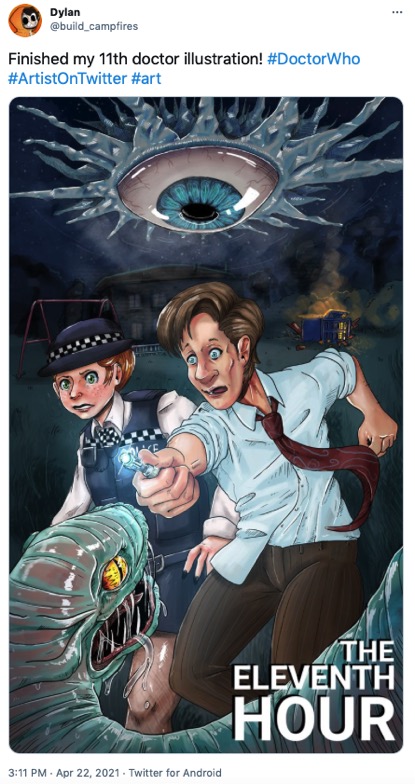 • Speaking of Eleven: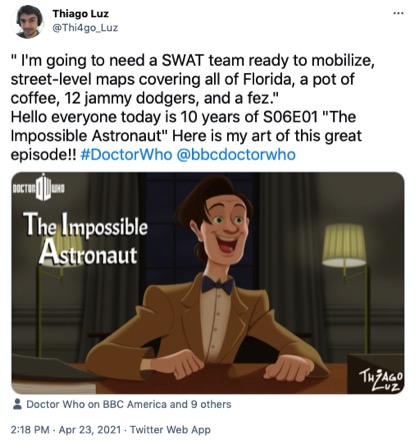 • Fetch the popsicle sticks! How to build your own tiny TARDIS:
• Yaz looking pensively into the sunset: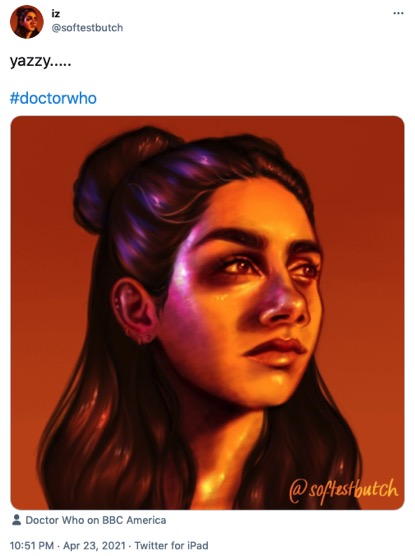 • While her pal Thirteen larks about in a very singular hat: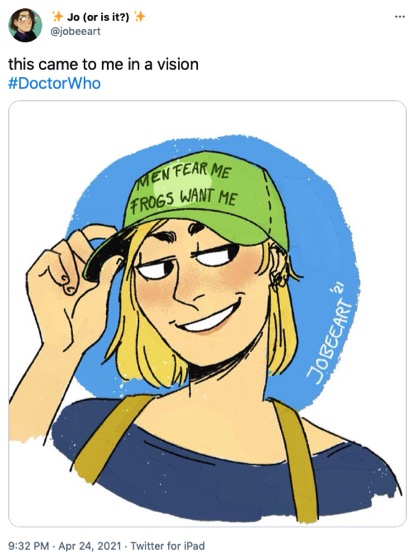 • Treat this season one trailer as a good place for any non-Whovian friends to start watching the show from. If they're not keen from this, either let them be, or get new friends:
• Whereas this Suicide Squad-style trailer for season ten can be saved for later on, once they're hooked:
• These astonishing cartoons celebrating the classic years of Who (expect to see more of these, and do tip a hat to @iancartoons):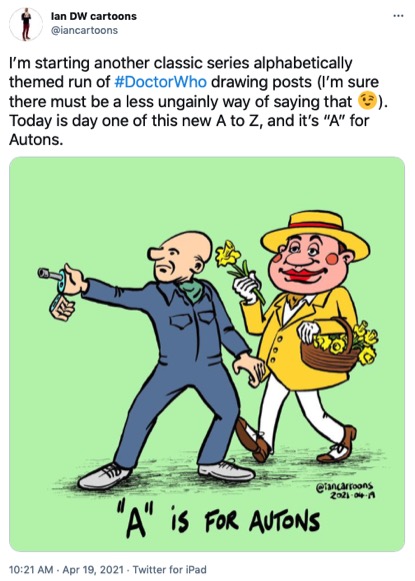 • These first two are easy to place: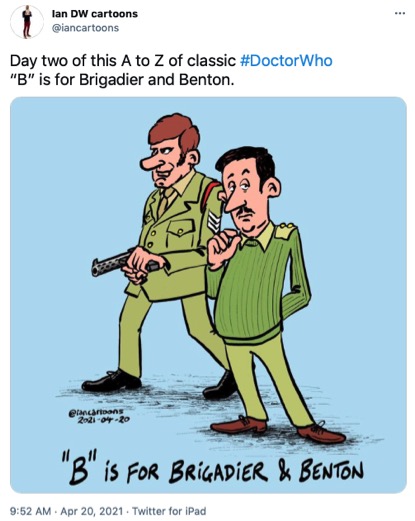 • But unless you've seen "The Pirate Planet," this fellow may not be immediately obvious: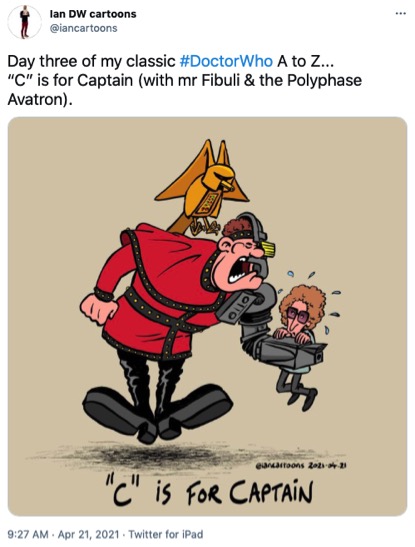 …but you'll know this lot, although perhaps not quite like this: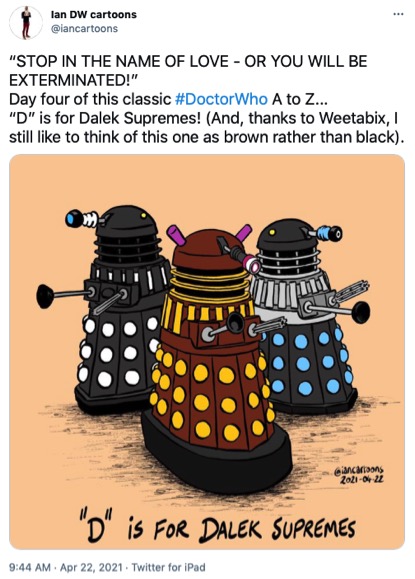 • No pop music puns here, just Eldrad from "The Hand of Fear":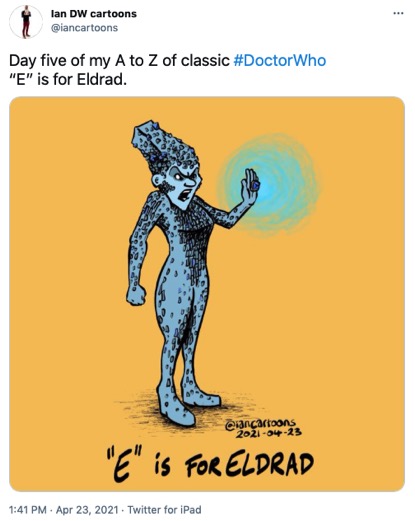 …followed by some very Dr Seuss-looking Foamasi from "The Leisure Hive":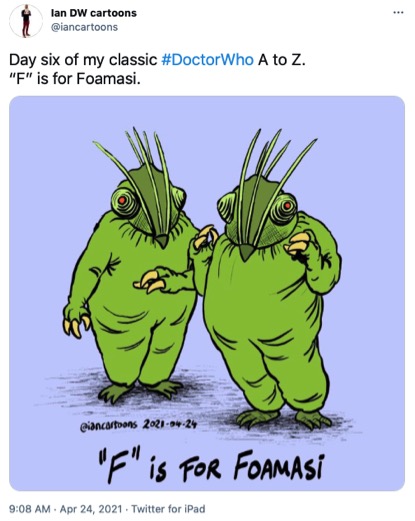 …and of course we all know Sabalom Glitz from "The Mysterious Planet":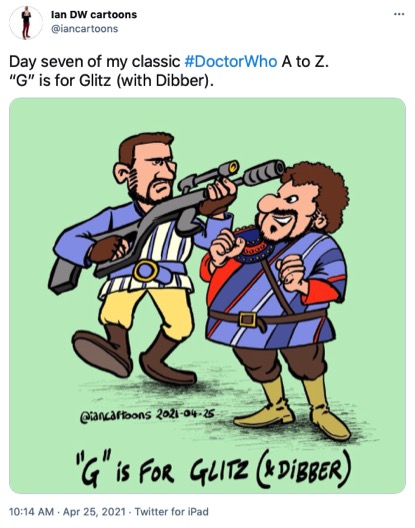 • Even in cartoon form, this scene from "The Masque of Mandragora" has dark power. Put Sarah Jane down!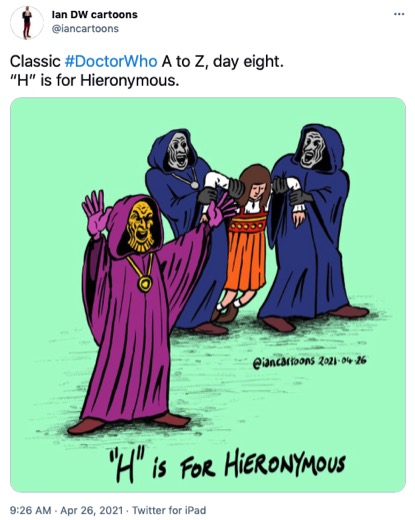 • Thirteen is very much the Rainbow Doctor: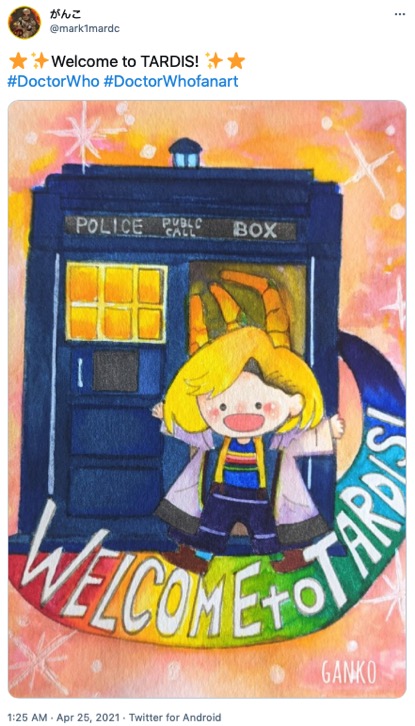 • Twelve o'clock, ROCK: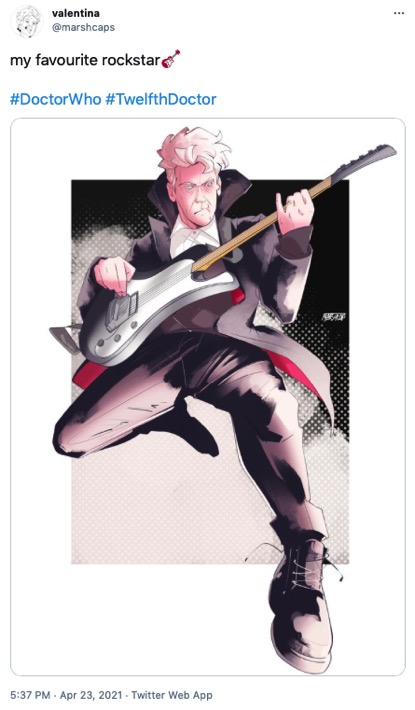 • Let us end where we began, with crafty people doing crafty stuff. Who wants to crochet a Fourth Doctor scarf? All of you? Good.
And if you fancy adding tassels, we've got you covered for that too:
OR… you could knit an actual Doctor: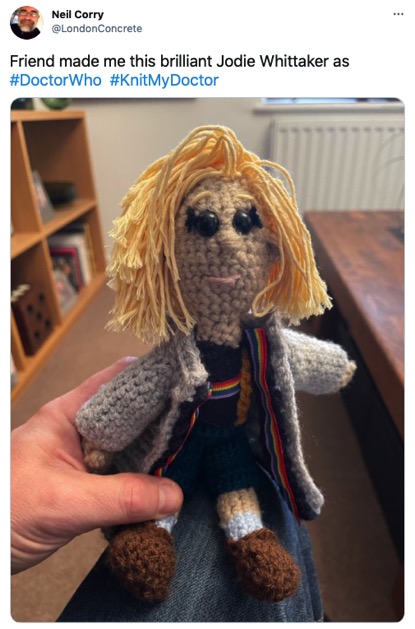 TTFN!