'Doctor Who's Day Roundup: Inktober Begins
Welcome to this week's Doctor Who's Day roundup, a bulging portfolio of fan creativity and astonishments from the last seven days on social media and the internet.
And this week, we begin a new month and new Instagram challenge. The fan artists of Instagram have been doodling Doctor Who things for Inktober, and they've had a daily theme to meet, too.
Day 1 is Crystal: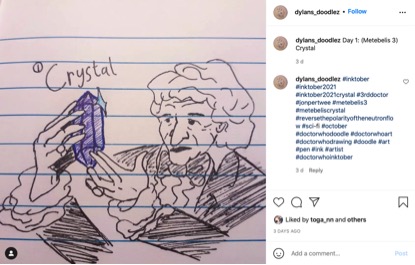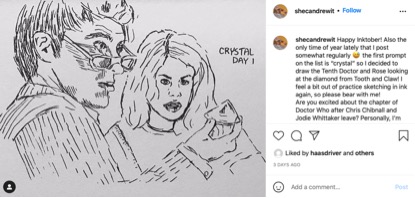 Day 2 is Suit: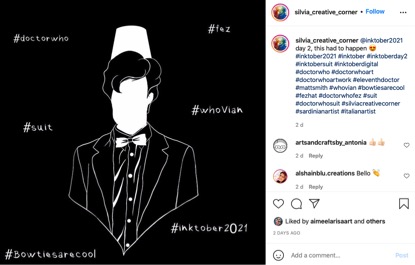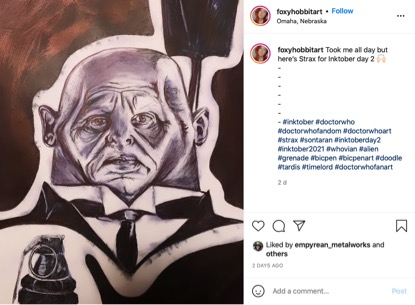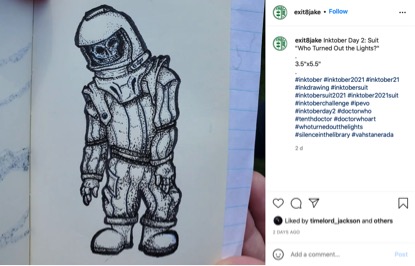 Day three is Vessel: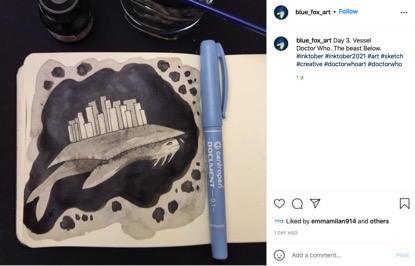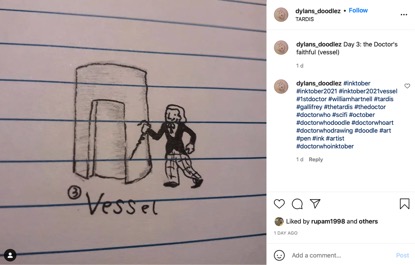 And day four is Knot, which will always be cool: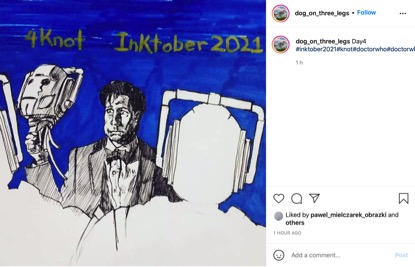 @dog_on_three_legs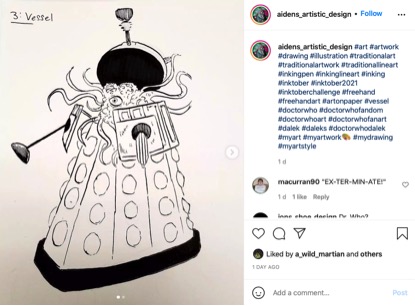 Here's what else has been going on in space and time this week:
• BBC TV watchers found that their night's viewing was interrupted by some random interference… with a familiar face:
• It's not the first time the Doctor has interrupted TV: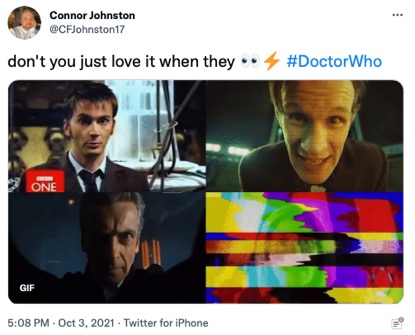 • And naturally Twitter had jokes: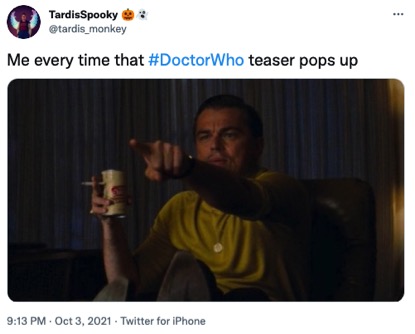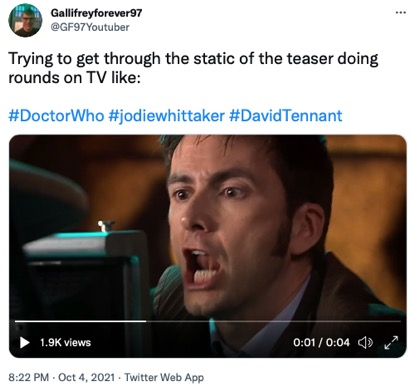 • A very stately – if slightly premature – musical goodbye to the Thirteenth Doctor:
• This is lovely: Jodie Whittaker turns up on breakfast TV to congratulate Doctor Who fan George on his new job, presenting the BBC children's channel CBeebies: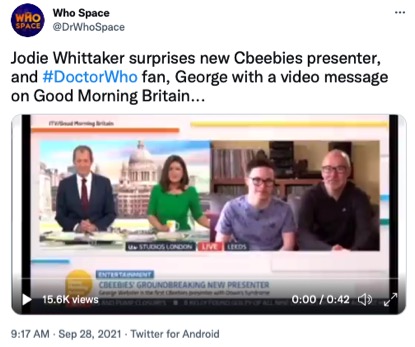 • A beautiful stained glass Thirteen: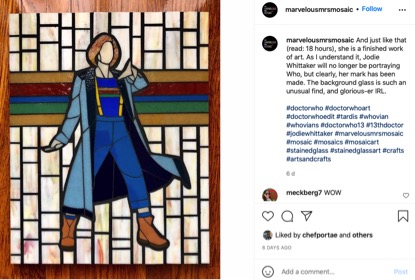 •… and her mode of transportation: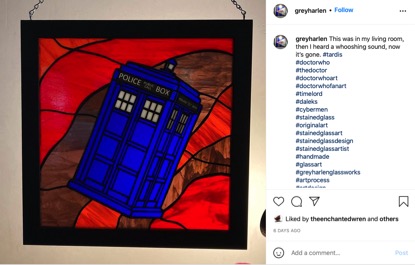 • This plush title sequence, stuffed with liquid landscapes:
• Fan art Rose is heartbroken: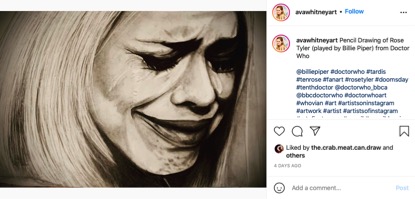 • Thirteen has a haircut: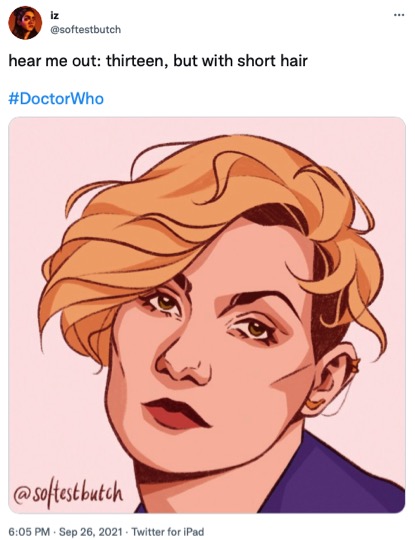 • And a headcut: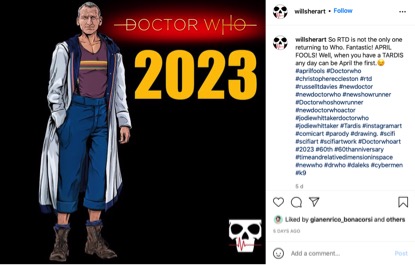 • A fanimation showing what the Emperor of the paradigm Daleks might look like:
• Martha and Ten get some overdue love:
[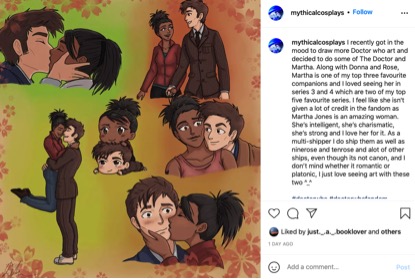 • And so do Eleven and Clara: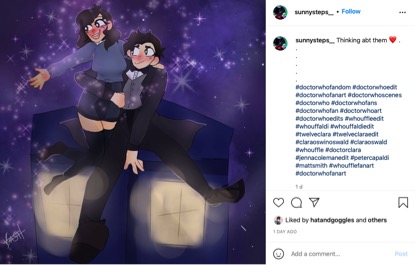 • And Ten and Rose: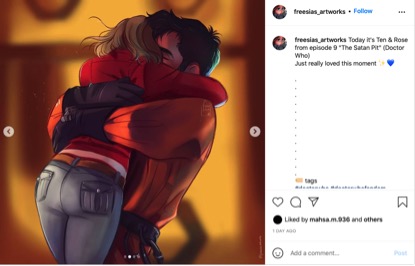 • "Invasion of the Dinosaurs" gets a movie-style poster: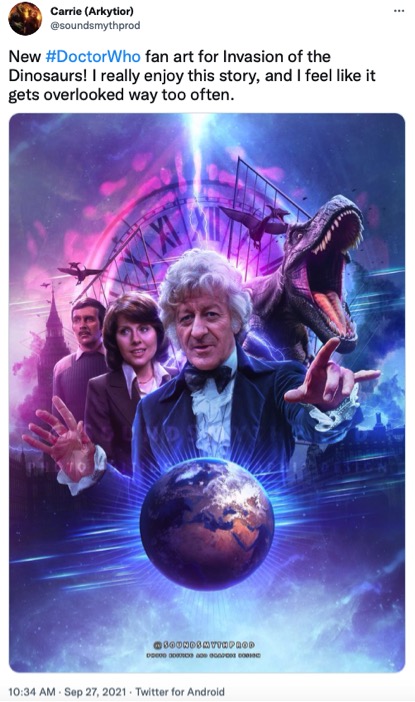 • This wobbly title sequence, suggesting that Richard Ayoade is the Fourteenth Doctor:
• Thirteen stands still long enough to pose for a portrait: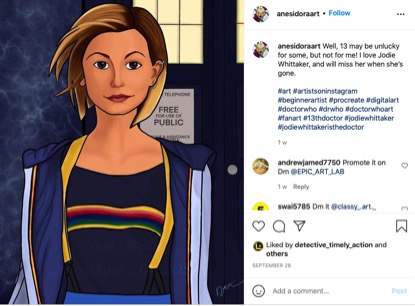 • …sorry, TWO portraits: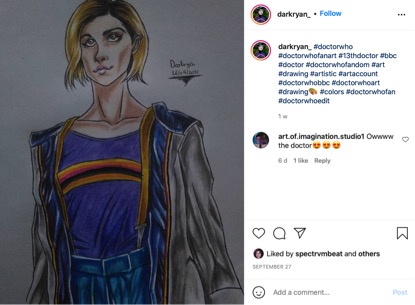 • And to finish things off this week, here's a treat. Russell T Davies was interviewed in 2019 by the BBC Writer's Room, and he has a lot of tips for any prospective writers and reveals a lot about how his creative process works. Given that he'll be doing exactly this on future Doctor Who stories right now, it seems a perfect time to revisit, and that's clearly why this video has resurfaced:
• Oh, and while we're on people making a return to Doctor Who, Billie Piper was asked the question, and she's not saying no. Let's face it, stranger things have already happened: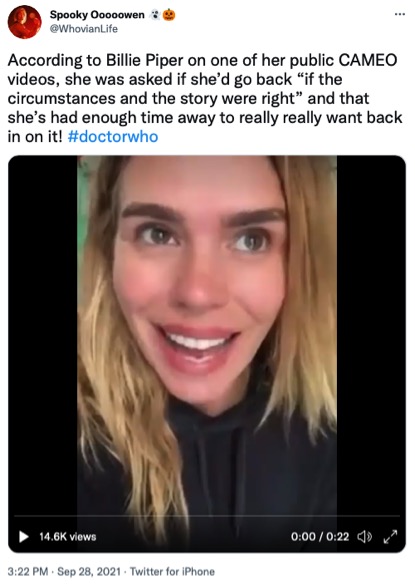 TTFN!