David Tennant Pokes Lighthearted Fun at Son Ty at London Comic Con
(Photo: Getty Images)
Ty Tennant made an appearance at London Film and Comic Con over the weekend, and his dad David couldn't resist being a little bit playful with him.
As House of the Dragon cast member Ty sat in his photo-signing booth, David held up a sign saying: "He's not that special." Ty's mom Georgia Tennant shared a photo of the lighthearted moment on Twitter.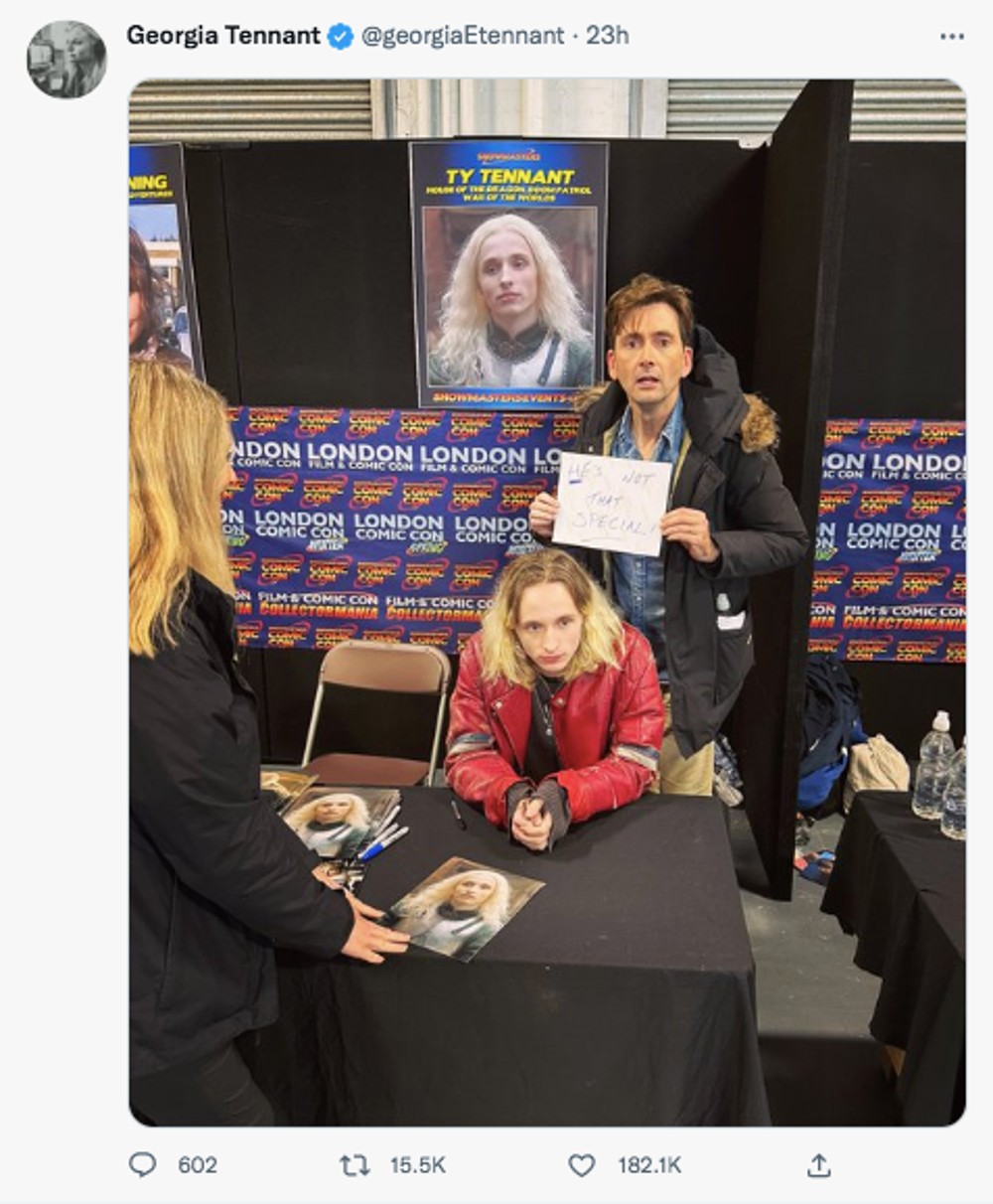 (Photo: Twitter/@GeorgiaETennant)
David was actually referencing a funny moment from his father-in-law (and Ty's grandfather), fellow Doctor Who alum Peter Davison, who held up a sign saying "he's not that special" when David drew a massive queue at Wales Comic Con. Georgia shared a photo of that joke on Twitter, too.
(Photo: Twitter/@GeorgiaETennant)
Ty, who is following in the footsteps of his acting parents and grandparents, appeared in two episodes of House of the Dragon earlier this year. He played the younger version of Prince Aegon Targaryen in the Game of Thrones spin-off.
Oh, and in case you're wondering why we said "grandparents" rather than just "grandfather," it's because Ty's grandmother is Sandra Dickinson, an actress known for her role in The Hitchhiker's Guide to the Galaxy. So, sci-fi is very much the family business.
Are you looking forward to seeing more of Ty Tennant?