10 Things You Need to Know This Week October 8 - 14
As we settle into fall, you might find yourself craving more cozy nights in. With this in mind, this week's On the Beat is packed with ways to entertain yourself at home, but also sprinkled with a few movies worth venturing out for.
1. WHAT TO GO SEE FOR ITS AWESOME LEAD PERFORMANCE
[caption id="attachment_436143" align="alignnone" width="2000"]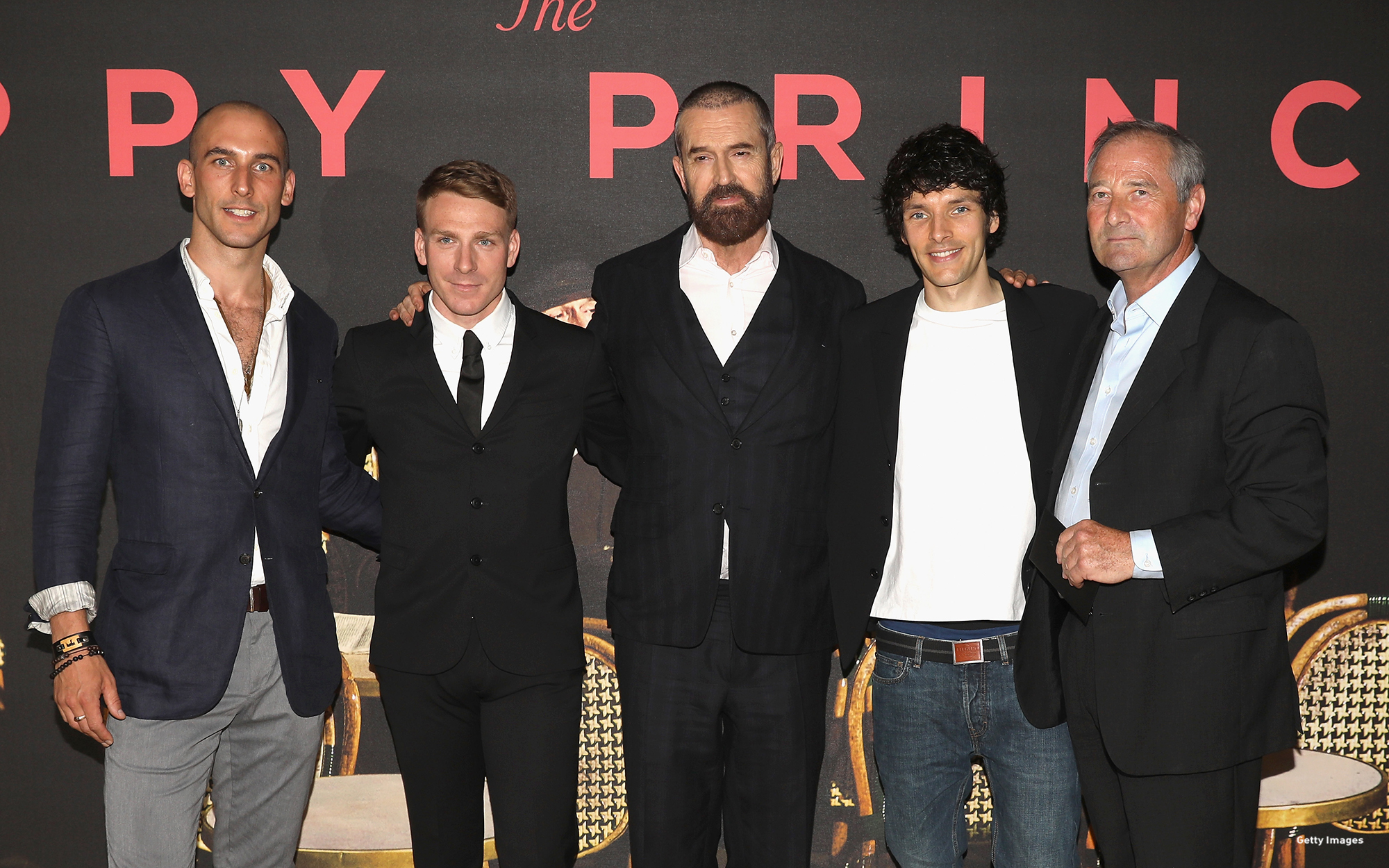 The Happy Prince[/caption]
This Oscar Wilde biopic was a real labor of love for writer-director-star Rupert Everett, who spent a decade drumming up funding to make it happen – casting Colin Firth as Wilde's loyal friend Reggie Turner was, he's said, vital to securing a budget. Thankfully, it was definitely worth the effort, as Everett brings a kind of crumpled dignity to the iconic playwright's faded final years after his imprisonment for homosexuality had made him a disgraced exile from Victorian London. Opening in select theaters Wednesday, it's a beautifully-made and very moving film about a tragically wronged man.
2. WHAT TO WATCH IF YOU'RE A TRUE HORROR MOVIE BUFF
[caption id="attachment_436145" align="alignnone" width="2000"]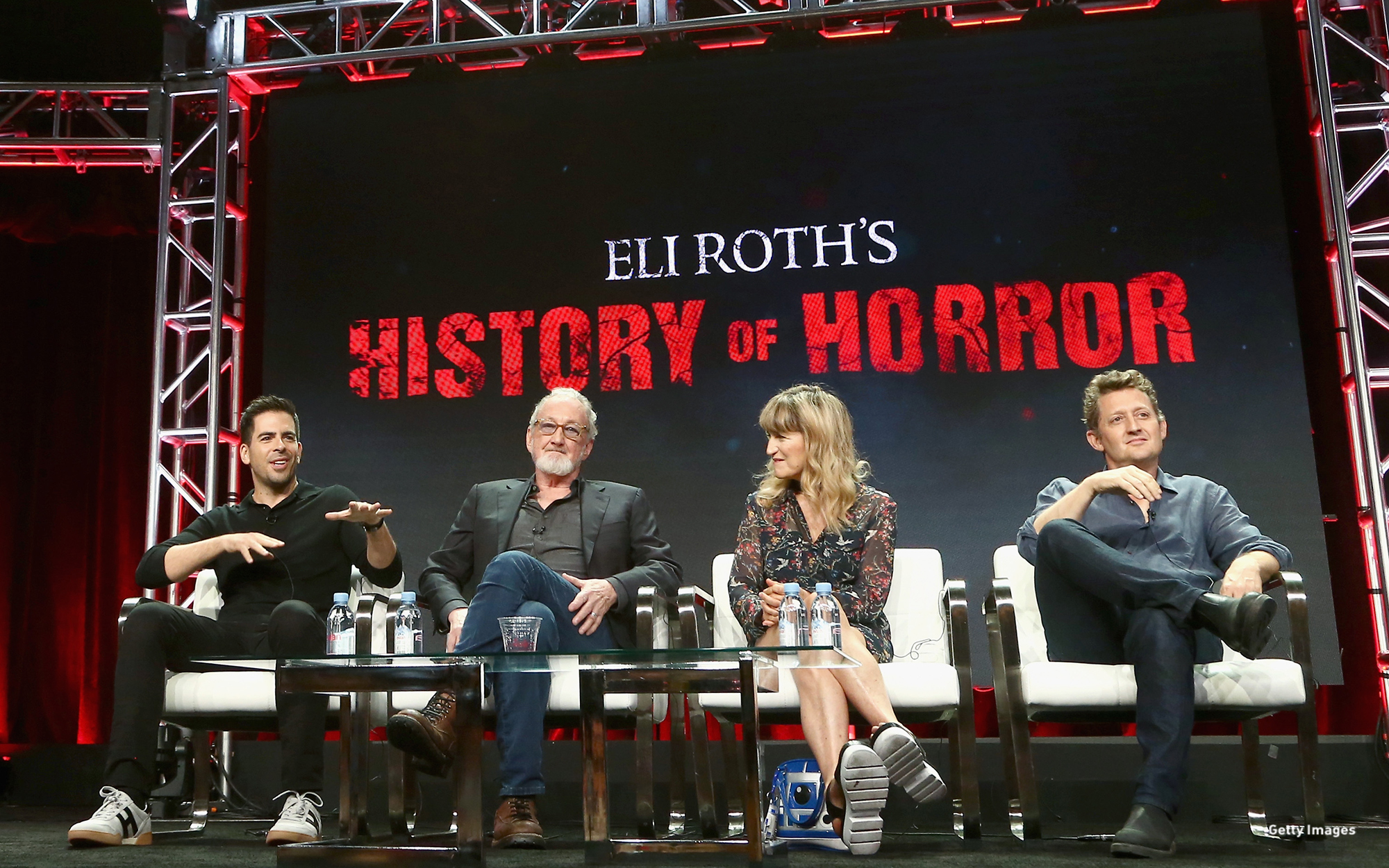 Eli Roth's History of Horror[/caption]
As director of cult horror flicks Cabin Fever and Hostel, Eli Roth is perfectly placed to host and exec produce AMC's new documentary series on the genre. Beginning Sunday, this six-parter will explore horror's evolution through the decades, and its growing impact on society, with contributions from high-profile talking heads including Stephen King, Quentin Tarantino, The Exorcist's Linda Blair, The Birds' Tippi Hedren, and Nightmare on Elm Street's Robert Englund. If you want the scoops behind the spooks, this series has got to be a must-watch.
3. WHAT TO READ IF YOU APPRECIATE WARM AND SELF-DEPRECATING HUMOR
[caption id="attachment_436147" align="alignnone" width="2000"]
Ellie Kemper: My Squirrel Days[/caption]
If you've seen her in Bridesmaids, The Office, or Unbreakable Kimmy Schmidt, you'll know Ellie Kemper is one of her generation's most endearing comic performers. This memoir published Tuesday benefits from her natural effervescence as she shares stories of growing up in suburban St. Louis – where she befriended a squirrel, hence the book's title – and navigating the L.A. entertainment world; there's an especially memorable anecdote involving Ricky Gervais. But even if you're a relatively casual Kemper fan, this is a very funny and engaging read.
4. WHAT TO PLAY WHEN YOU'RE IN THE MOOD FOR DESK-DANCING
[caption id="attachment_436149" align="alignnone" width="2000"]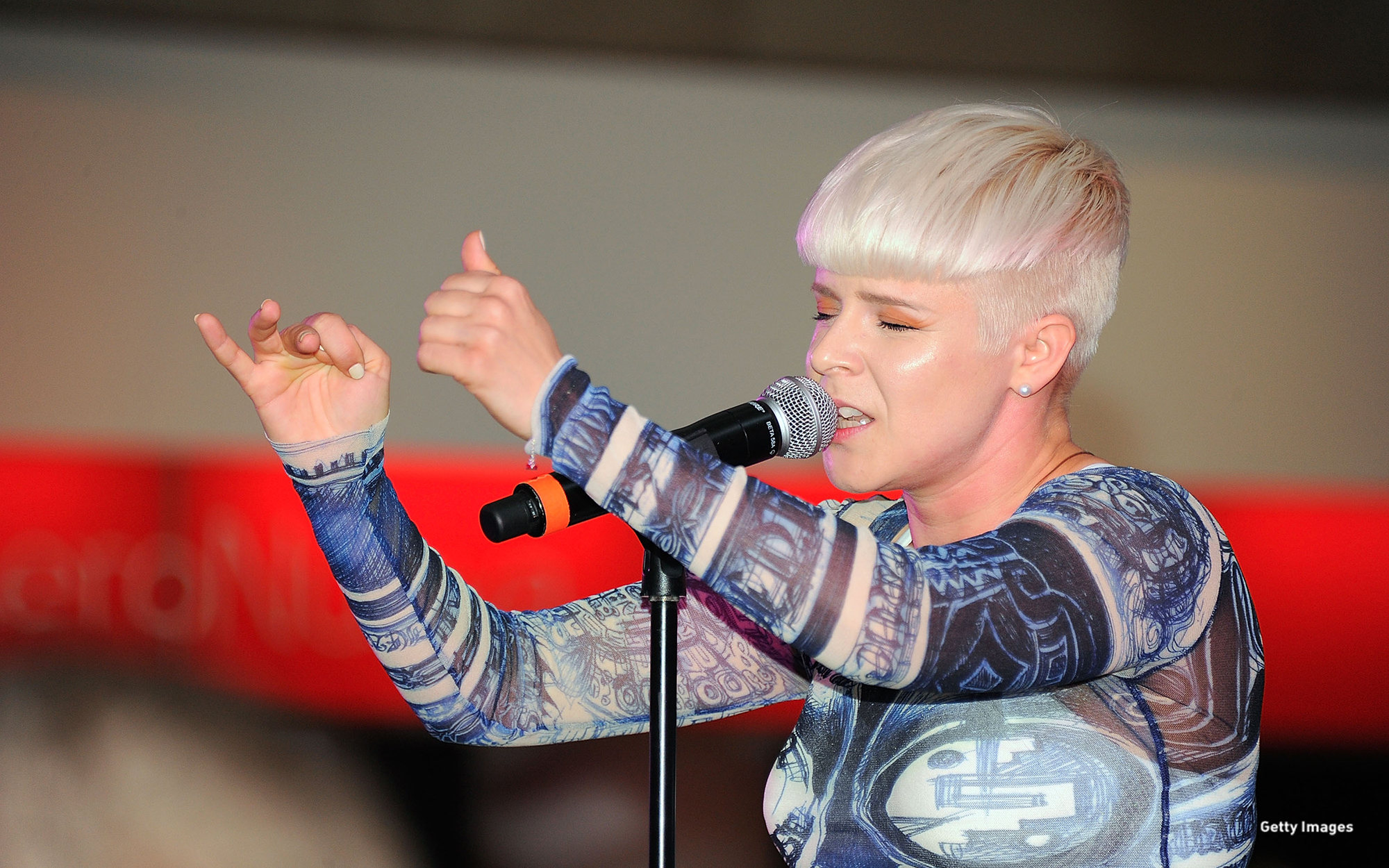 Robyn: "Honey"[/caption]
Pop fans have been clamoring for Robyn to release this track ever since a snippet appeared on Lena Dunham's TV show Girls last year. Happily, the full and finished version was worth waiting for. Sleek and stylish, it's a pulsing club tune that swirls and eddies to create a vibe that's both melancholy and euphoric, like much of the Swede's best work. On the evidence of this and recent comeback single "Missing U," Robyn's upcoming album – also called Honey – will be a real treat.
5. WHAT TO WATCH FOR PURE ENTERTAINMENT
[caption id="attachment_435846" align="alignnone" width="1920"]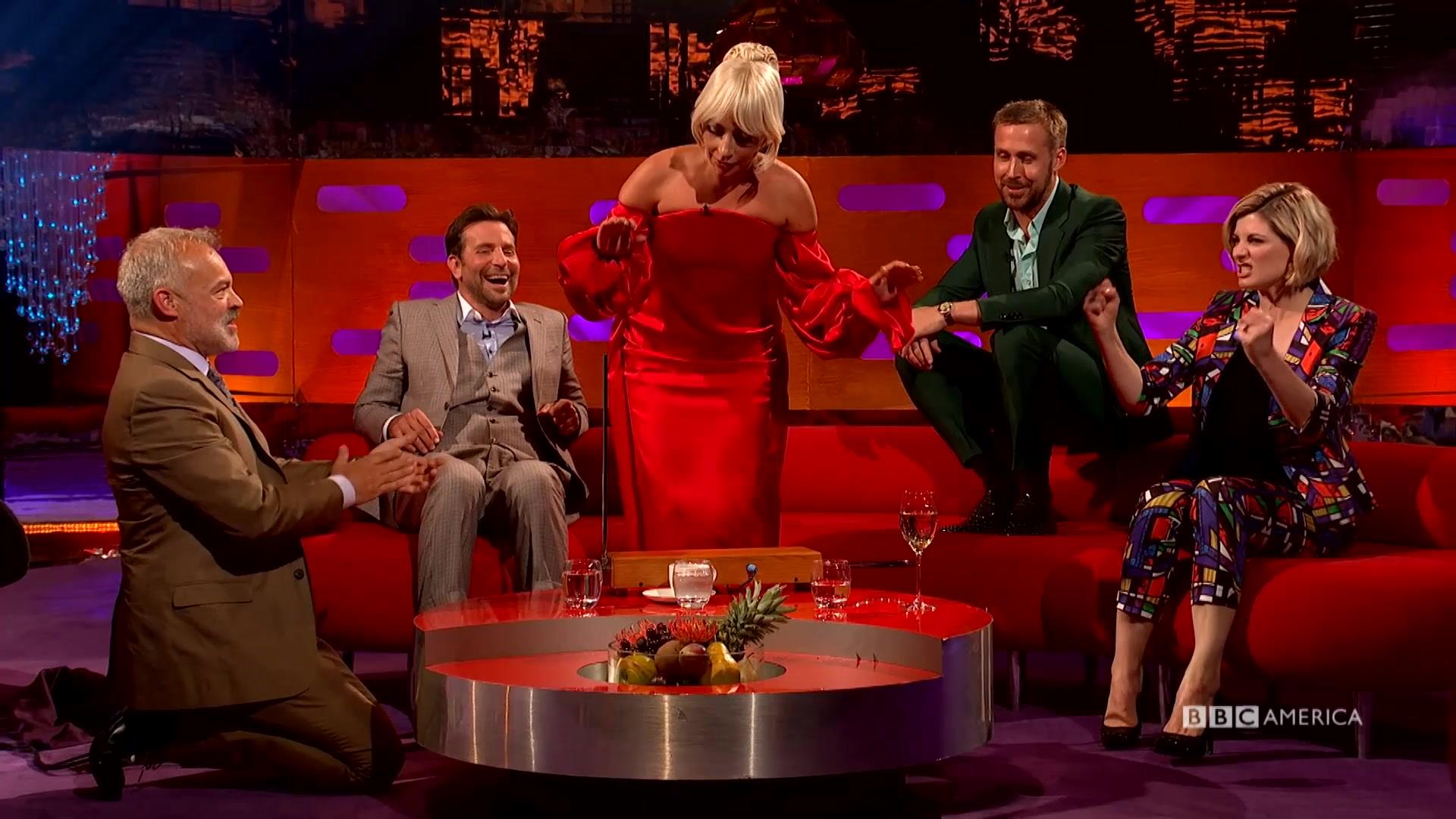 The Graham Norton Show[/caption]
After last week's season opener featuring Jodie Whittaker, Lady Gaga and Bradley Cooper, The Graham Norton Show has assembled another stellar episode for this Friday's installment. Joining the genial Irishman on the sofa are Jeff Goldblum, Rowan Atkinson, Jamie Lee Curtis, Take That's Gary Barlow, and rockabilly singer Imelda May. Goldblum has always been charm personified when he's appeared on the show in the past, and Curtis tends to be a playful and funny interviewee, so expect this to be an especially entertaining episode.
6. WHAT TO GO SEE IF YOU FANCY SOMETHING CHALLENGING
[caption id="attachment_436151" align="alignnone" width="2000"]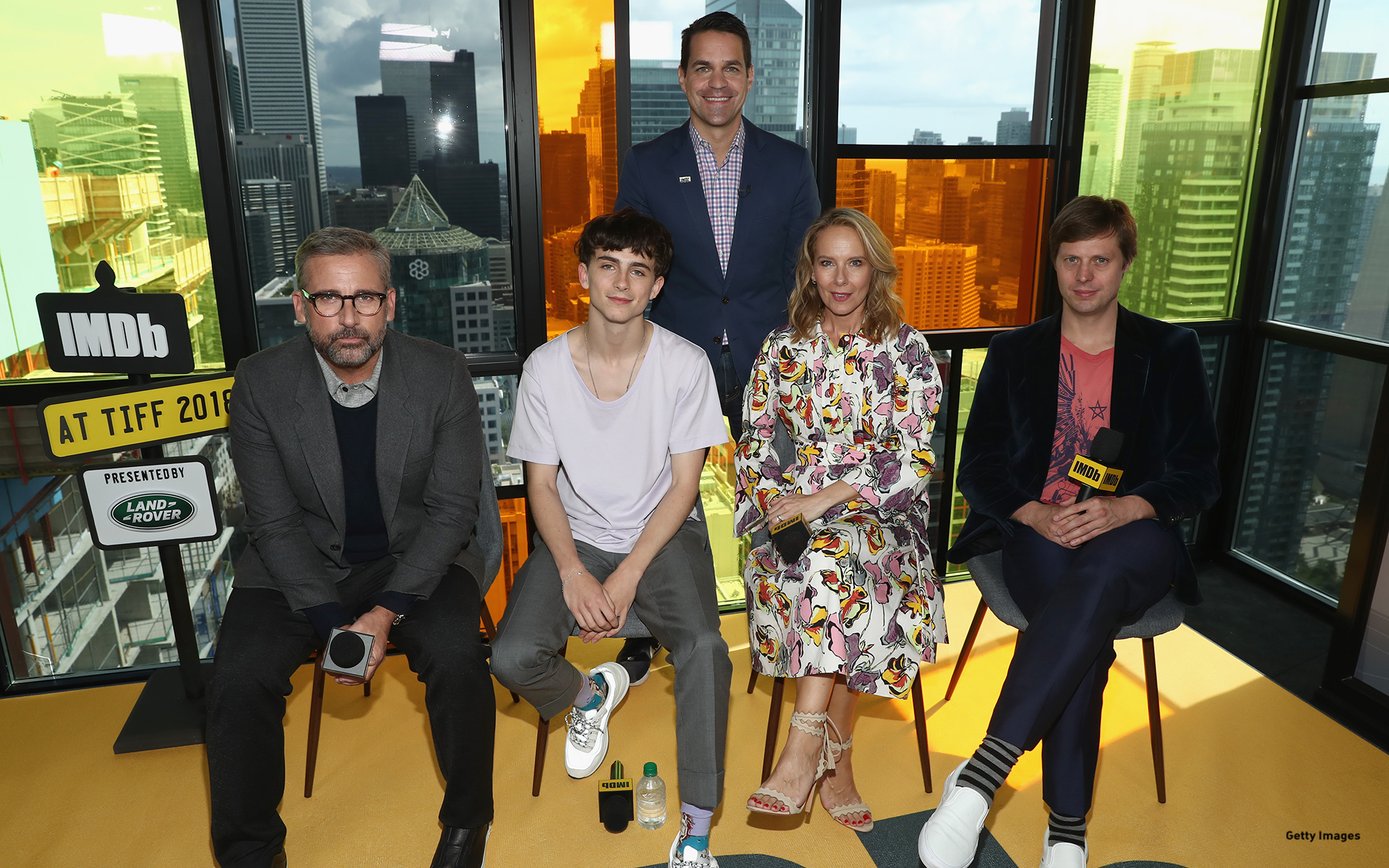 Beautiful Boy[/caption]
Based on a pair of memoirs by real-life father and son David and Nic Sheff, this powerful film opening in select theaters Wednesday explores the slow torture of drug addiction. Steve Carell captures the anguish of a father watching his 18-year-old son, played by Call Me by Your Name's Timothée Chalamet, struggling to overcome his dependency on crystal meth. Director Felix Van Groeningen doesn't shy away from showing the grim realities of the recovery process, which makes Beautiful Boy a pretty tough watch, but Chalamet's terrific, layered performance helps keep you fully invested.
7. WHAT TO PLAY WHEN YOU'RE CRAVING SOMETHING SOOTHING
[caption id="attachment_436159" align="alignnone" width="2000"]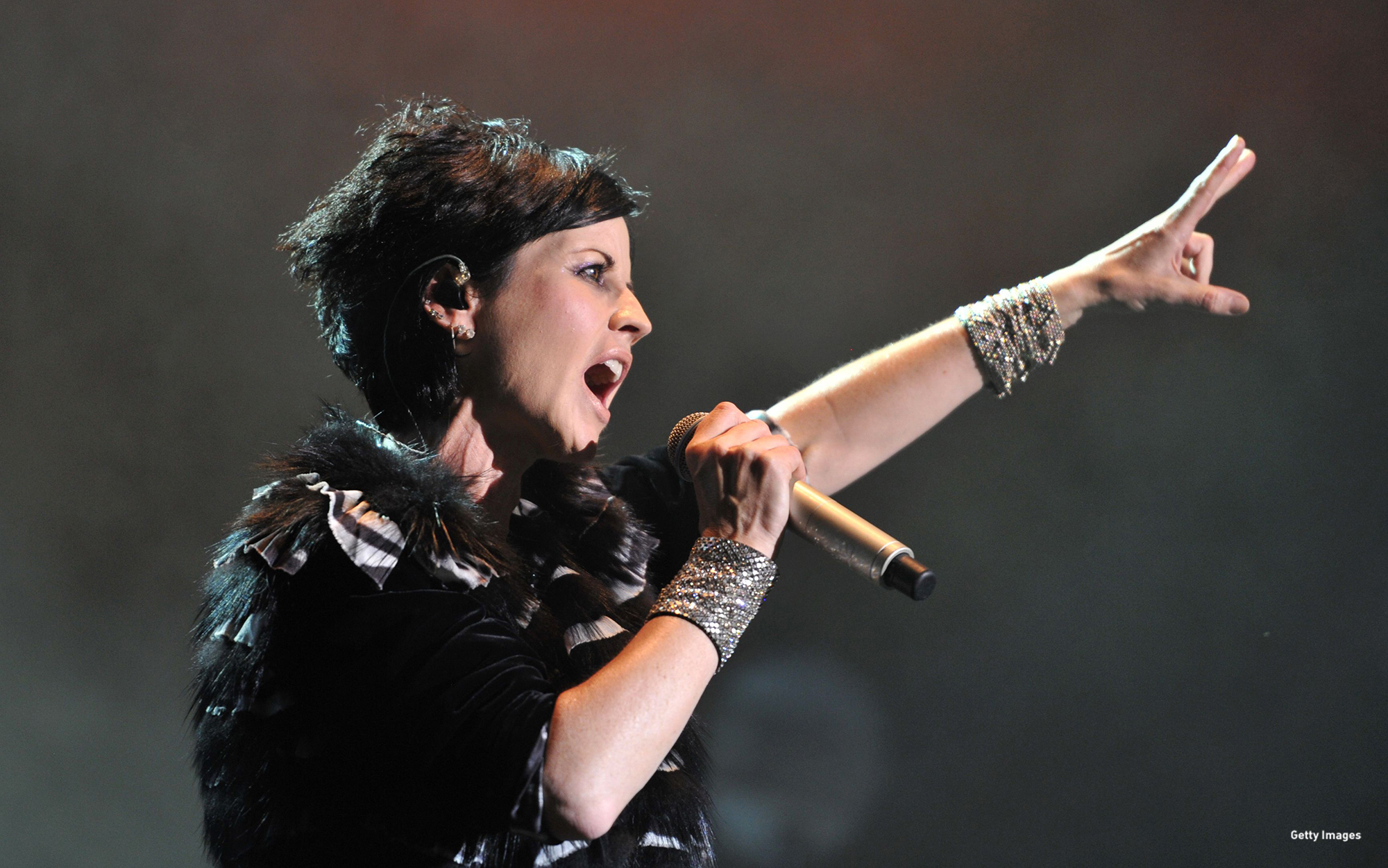 The Cranberries: "Íosa"[/caption]
Later this month, Irish band The Cranberries will release an expanded 25th anniversary edition of their debut album Everyone Else Is Doing It, So Why Can't We?, home to enduring folk-rock hits "Dreams" and "Linger." Previously unreleased track "Íosa" was recorded during the same sessions, and is believed to be the only Cranberries song sung entirely in Gaelic. Singer Dolores O'Riordan sadly passed away earlier this year, which makes this atmospheric ballad dedicated to her grandfather feel even more affecting.
8. WHAT TO GO SEE IF YOU ENJOY A FILM THAT DELVES INTO GREY AREAS
[caption id="attachment_436162" align="alignnone" width="2000"]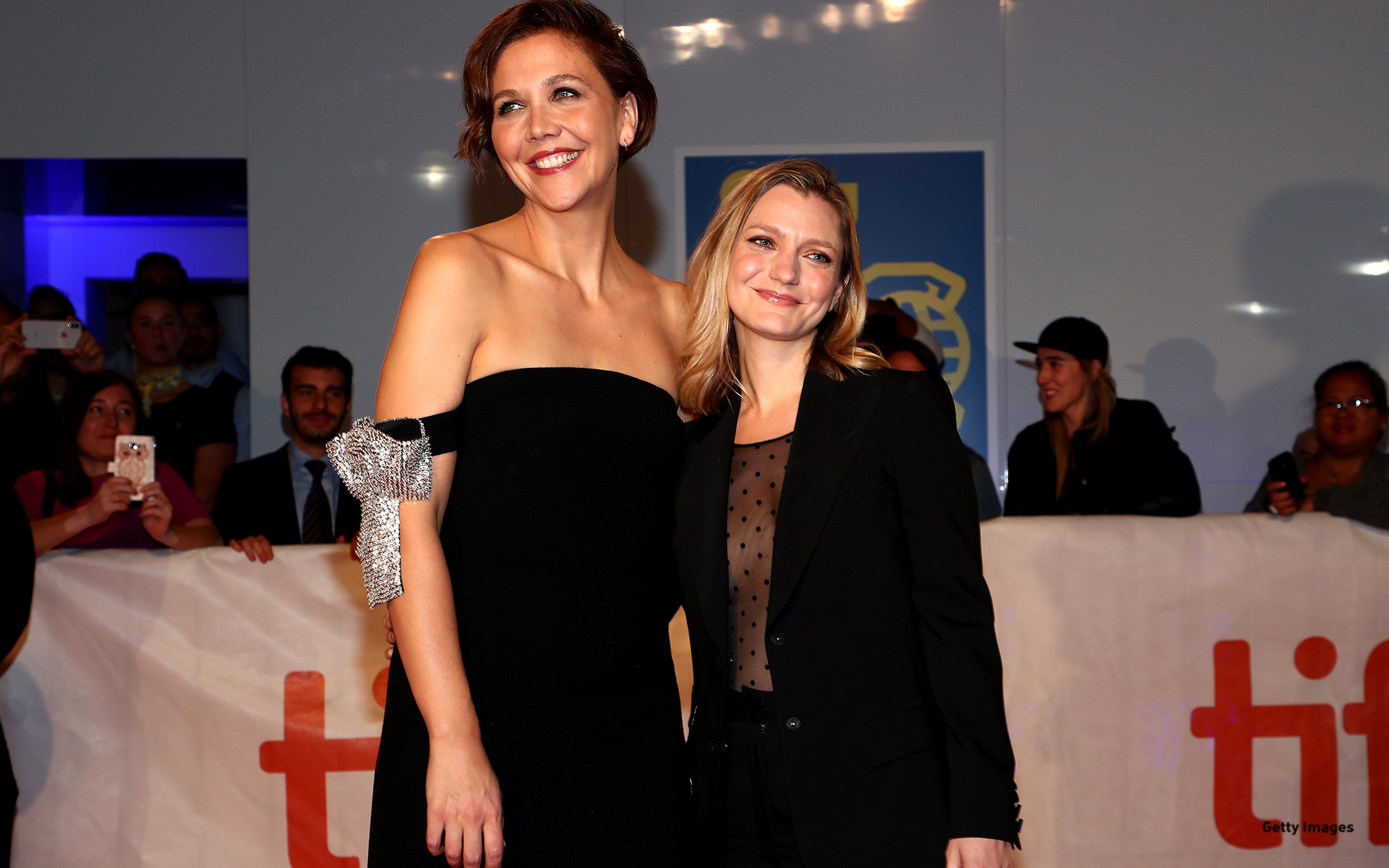 The Kindergarten Teacher[/caption]
Based on an acclaimed Israeli film of the same name, this U.S. remake gives a gem of a part to the excellent Maggie Gyllenhaal. She plays a Staten Island kindergarten teacher whose somewhat humdrum existence is enriched when she discovers that one of her pupils has a rare gift for poetry. She takes it upon herself to protect and nurture his talent, but ends up getting carried away and making some questionable choices. Opening in select theaters Friday, this is the sort of clever and compelling film which definitely takes a while after watching to process fully.
9.WHICH INSTAGRAM TO FOLLOW FOR CLASSIC FASHION IMAGERY
[caption id="attachment_436172" align="alignnone" width="2000"]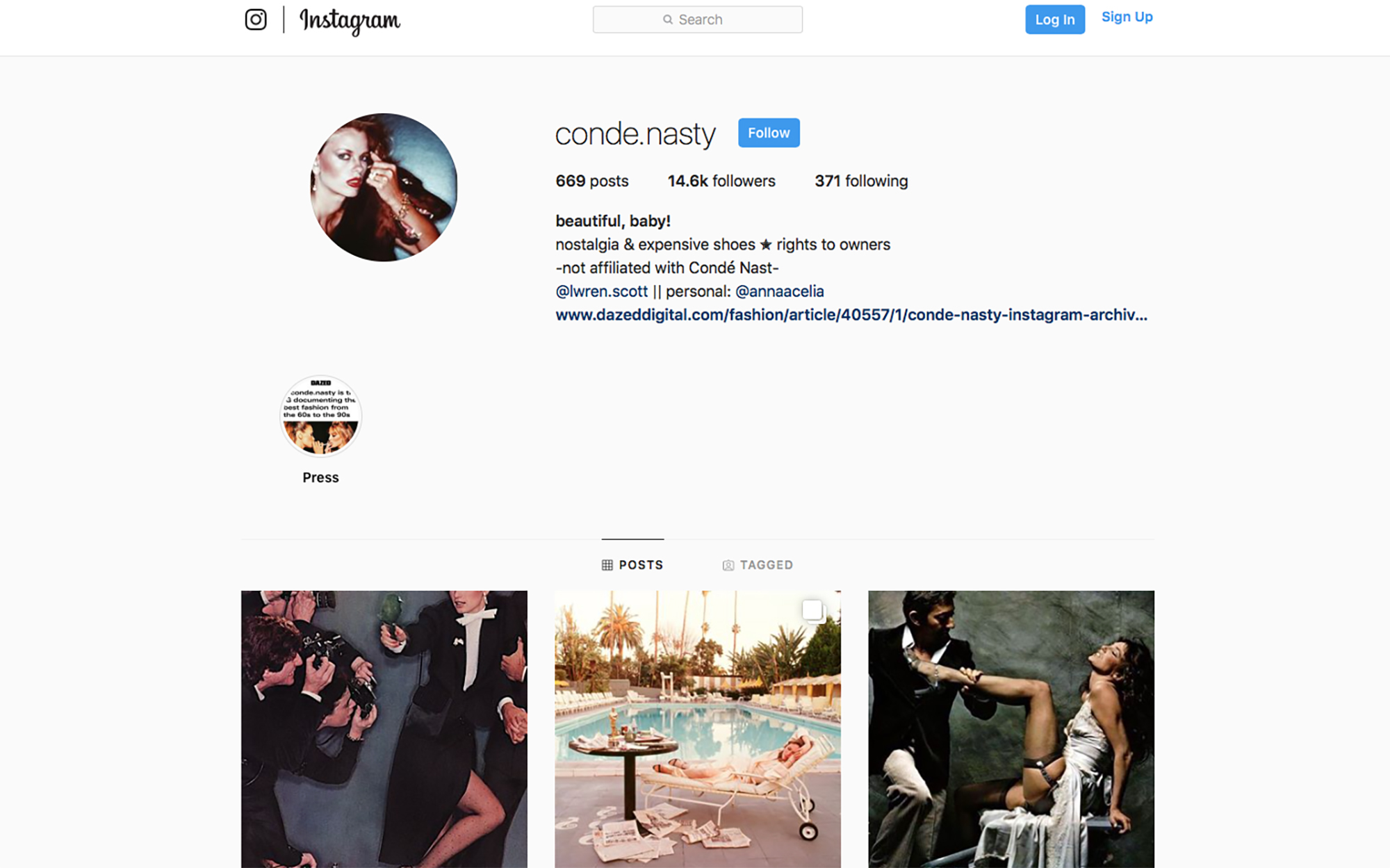 @conde.nasty[/caption]
Curated by L.A.-based fashion student and illustrator Anna Reinherz, this account says in its bio that it's dedicated to "nostalgia and expensive shoes." In reality, its remit is a little more serious than this suggests: Reinherz says she tracks down images from the style archives so she can "connect with people that have a mutual appreciation for past fashion." Recent posts include Jerry Hall posing in Vanity Fair magazine and Marilyn Monroe snapped by Royal photographer Cecil Beaton. It's almost too fabulous, darling.
10. AND FINALLY, WHAT TO TRY FOR A NEW SPIN ON AN OLD FAVORITE
[caption id="attachment_436181" align="alignnone" width="2000"]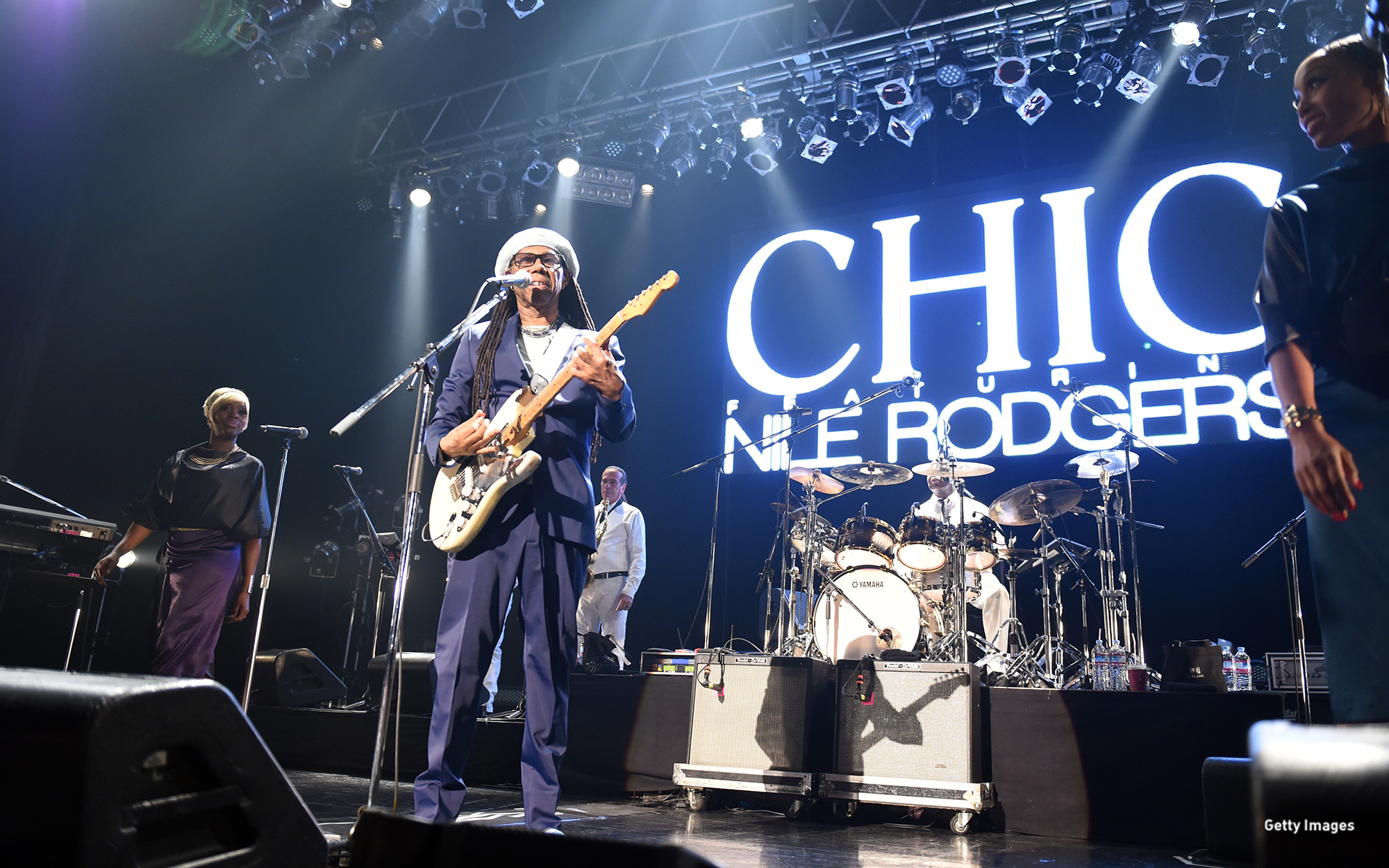 Nile Rodgers & Chic feat. Lady Gaga: "I Want Your Love"[/caption]
Chic legend Nile Rodgers has been riding a major comeback wave since he featured on (and co-wrote) Daft Punk's 2013 smash "Get Lucky." This collaboration with Lady Gaga, first previewed on a Tom Ford commercial a couple years ago, is a gleaming update of Chic's 1978 hit "I Want Your Love" and a definite highlight from his new album It's About Time. Rodgers' guitar-playing hasn't lost any funkiness over the years, and Gaga's distinctive vocals sound pretty sweet over his infectious disco beat.
What are your plans for this week?