10 Things You Need to Know This Week October 22 - 28
This week's On the Beat is a mix of the classy, the sassy and the slightly silly, so whatever mood you're in, you'll find something to intrigue you. Enjoy!
1. WHAT TO TRY IF YOU'RE LOOKING FOR A DIFFERENT KIND OF SELF-HELP GUIDE
[caption id="attachment_437045" align="alignnone" width="2000"]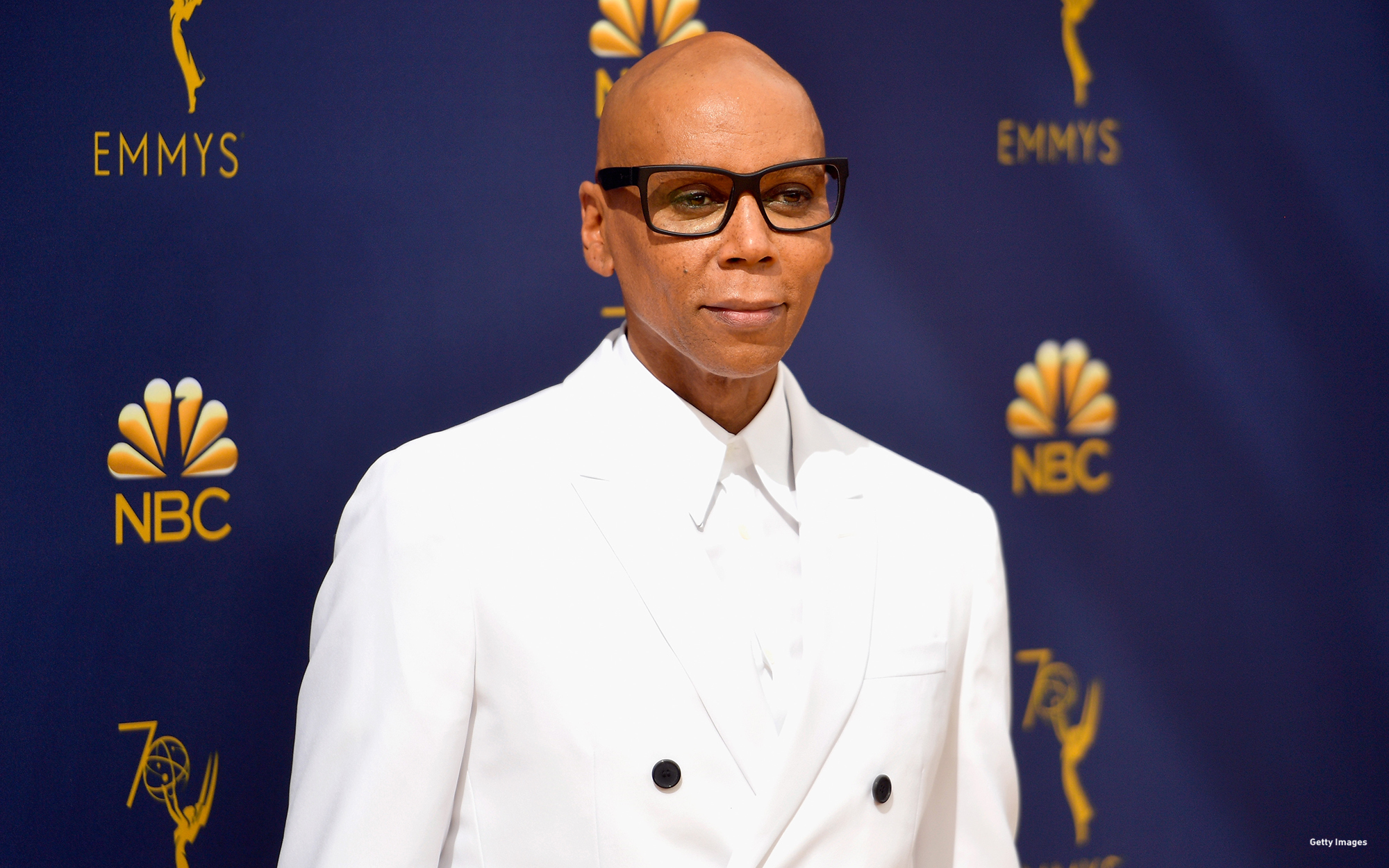 RuPaul: GuRu[/caption]
When RuPaul Charles writes his next memoir, it will surely be fascinating, but this self-help book published Tuesday is no cheap stopgap. Described by the Drag Race host as "a talisman, a guidebook for living," it's a collection of mantras and philosophies that inform his unique perspective on the world. "You're born naked," RuPaul has famously said, "and the rest is drag." Packed with previously unseen pictures from RuPaul's remarkable career and featuring a foreword from Jane Fonda, GuRu is seriously inspiring stuff.
2. WHAT TO WATCH IF YOU'RE ALREADY MISSING THE AMERICANS
[caption id="attachment_437047" align="alignnone" width="2000"]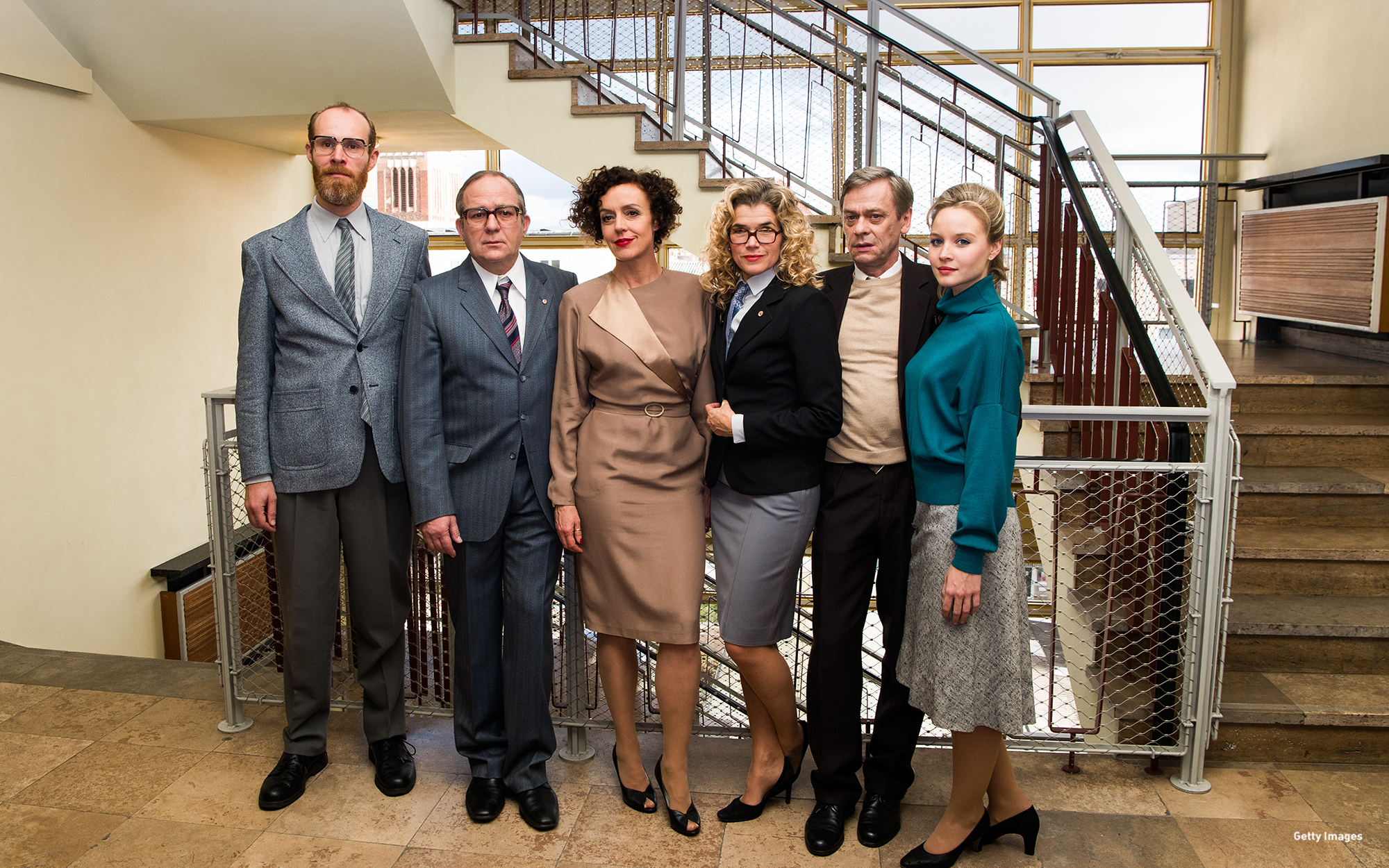 Deutschland 86[/caption]
When it premiered on SundanceTV in 2015, Cold War spy drama Deutschland 83 made history by becoming the first German-language series to air on a U.S. network. As its title suggests, this follow-up series launching Thursday picks up the action three years later. Jonas Nay returns as Martin Rauch, an undercover agent sent by the West to spy on East Germany's secret service, and his latest mission takes him as far afield as Paris and South Africa. Don't let the subtitles put you off; this is gripping and visually impressive TV which also benefits from a killer '80s soundtrack.
3. WHAT TO READ FOR SERIOUS CREATIVE INSPIRATION
[caption id="attachment_437049" align="alignnone" width="2000"]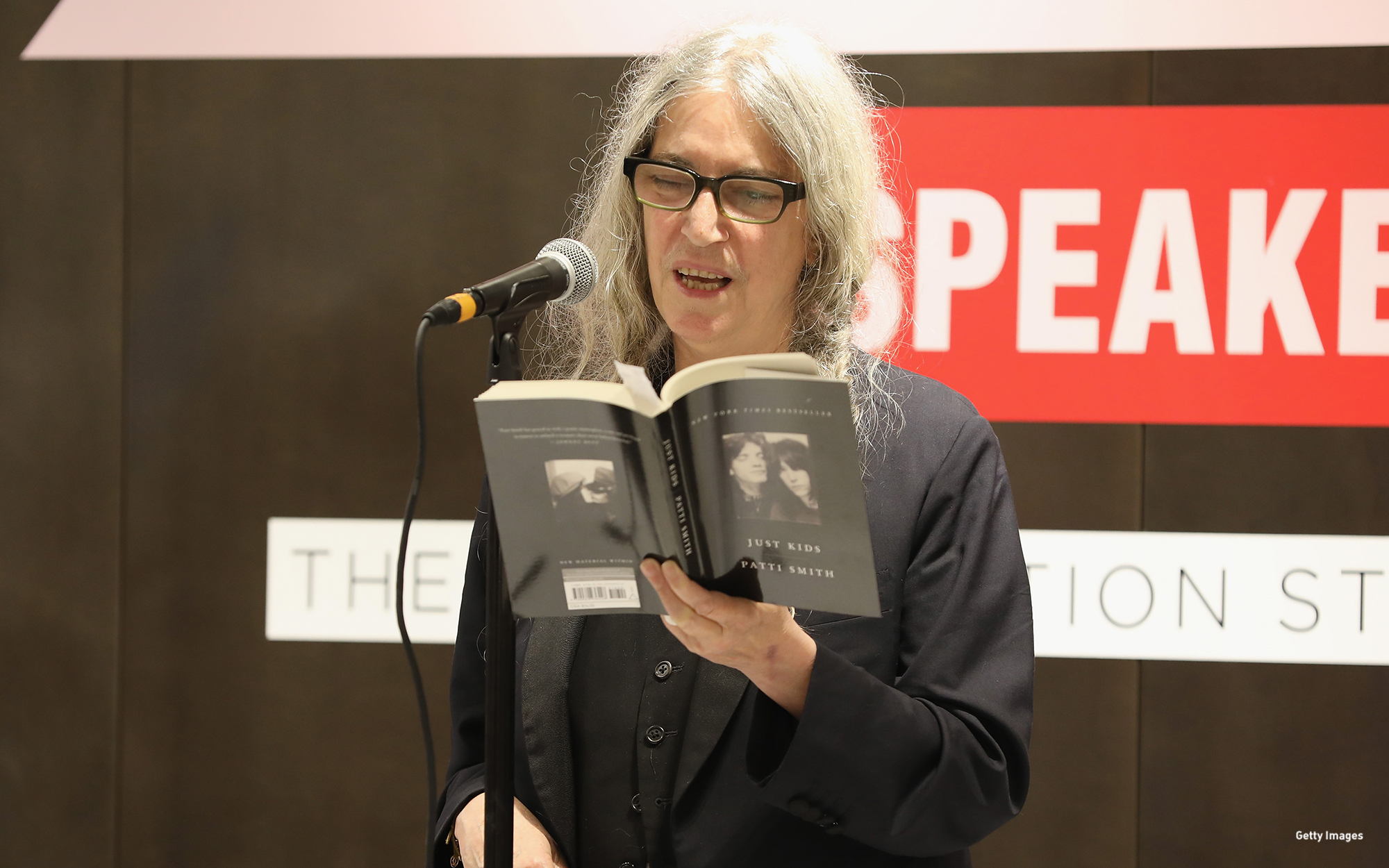 Patti Smith: Just Kids Illustrated Edition[/caption]
Originally published in 2010, Patti Smith's Just Kids tells the enthralling story of the punk icon's relationship with artist Robert Mapplethorpe in tough but inspiring '70s New York City. This new, illustrated edition out Tuesday will delight existing fans and newcomers alike; packed with previously unseen photos of the iconic couple, plus their drawings and doodles from the time, it's an incredibly vivid portrait of a relationship that boosted each party's creativity. Coffee table books don't come much classier.
4. WHAT TO LISTEN TO FOR POP MUSIC THAT'S PACKED WITH EMOTION
[caption id="attachment_432604" align="alignnone" width="2000"]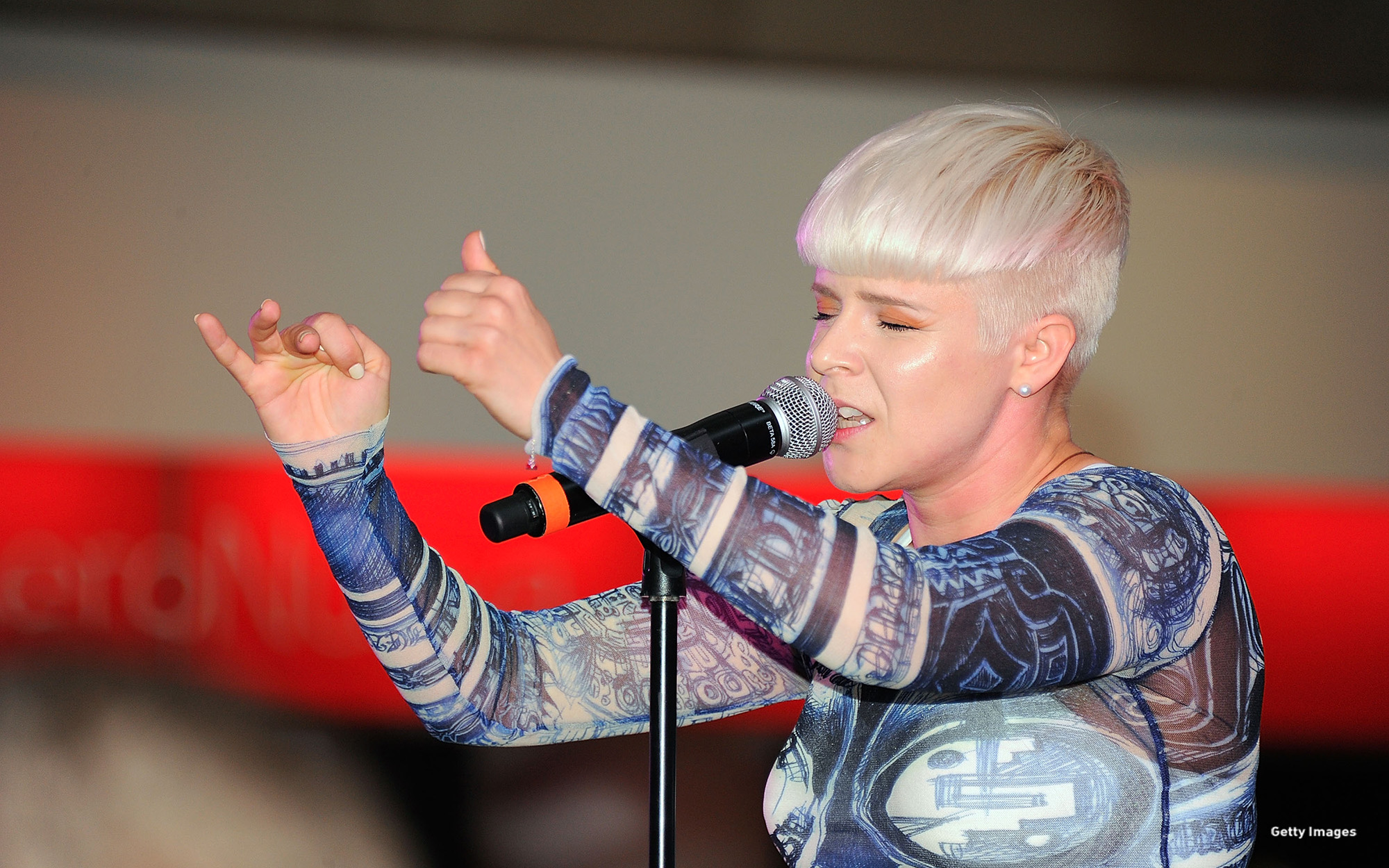 Robyn: Honey[/caption]
In the eight years since her last album, Robyn's reputation has continued to grow, propelled by the memorable way her brilliant sad-disco song "Dancing on My Own" was used in Lena Dunham's Girls. Dropping Friday, this comeback record shows a slightly different side to the fiercely talented Swede. Honey is a little more experimental and club-ready than previous Robyn fare, but her gift for wistful pop melodies remains pretty spectacular: highlights "Missing U," "Because It's in the Music," and "Ever Again" are both moving and very easy to dance to.
5. WHAT TO TRY FOR A FRESH SPIN ON AN OLD FAVORITE
[caption id="attachment_437052" align="alignnone" width="2000"]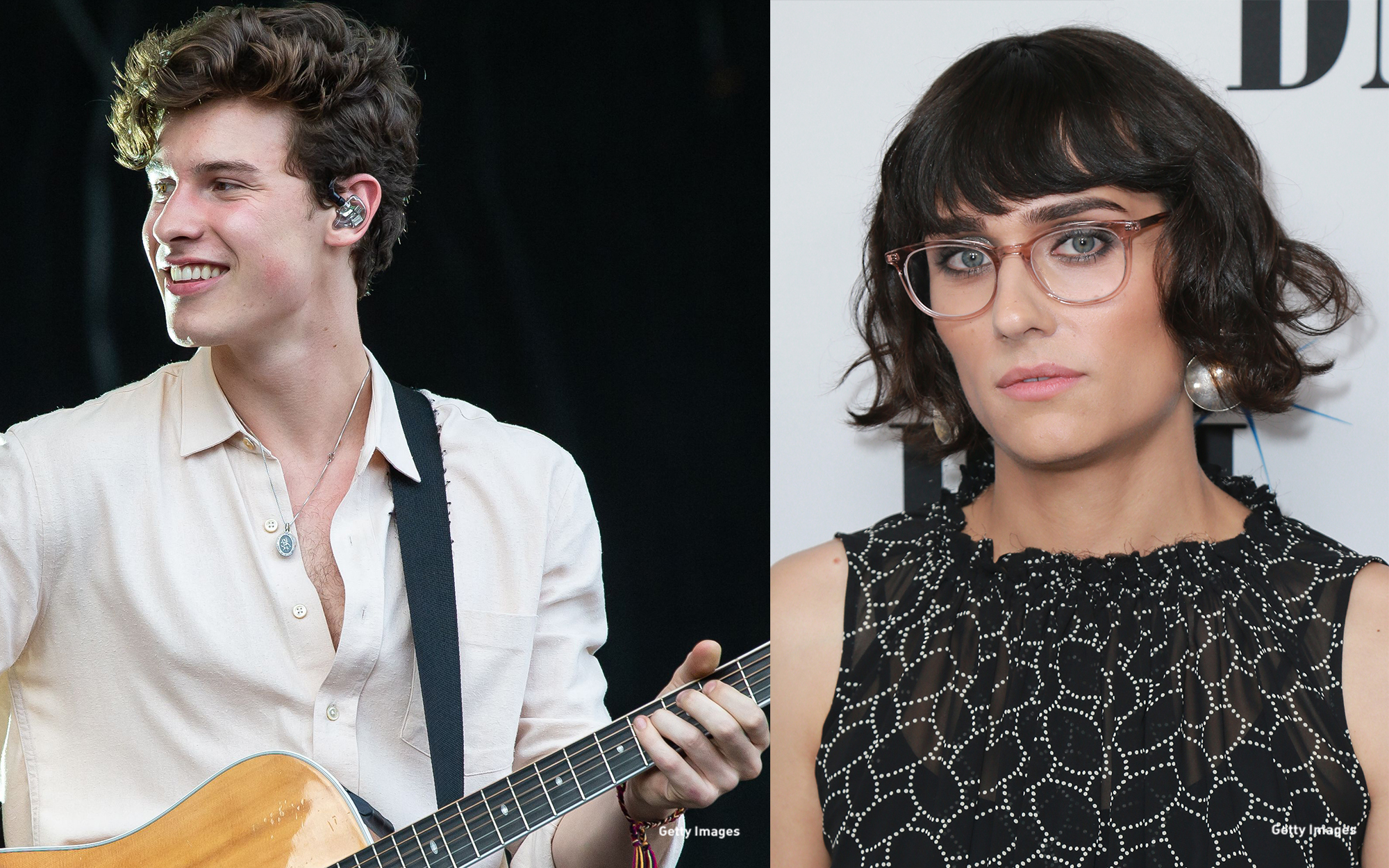 Shawn Mendes & Teddy Geiger: "Under Pressure"[/caption]
To celebrate the release of upcoming Queen biopic Bohemian Rhapsody, out November 2, the British rock band have commissioned three covers of their classic songs by different contemporary artists. The first sees Shawn Mendes and his regular collaborator Teddy Geiger take on the band's 1981 David Bowie collaboration "Under Pressure." It's a little lighter than the original – the distinctive bassline is now performed on acoustic guitar – but still feels instantly familiar, and there's no denying Mendes and Geiger connect with the angst-filled lyrics.
6. WHICH PODCAST TO CHECK OUT NEXT TIME YOU WATCH ONE OF YOUR FAVORITE MOVIES
[caption id="attachment_437054" align="alignnone" width="2000"]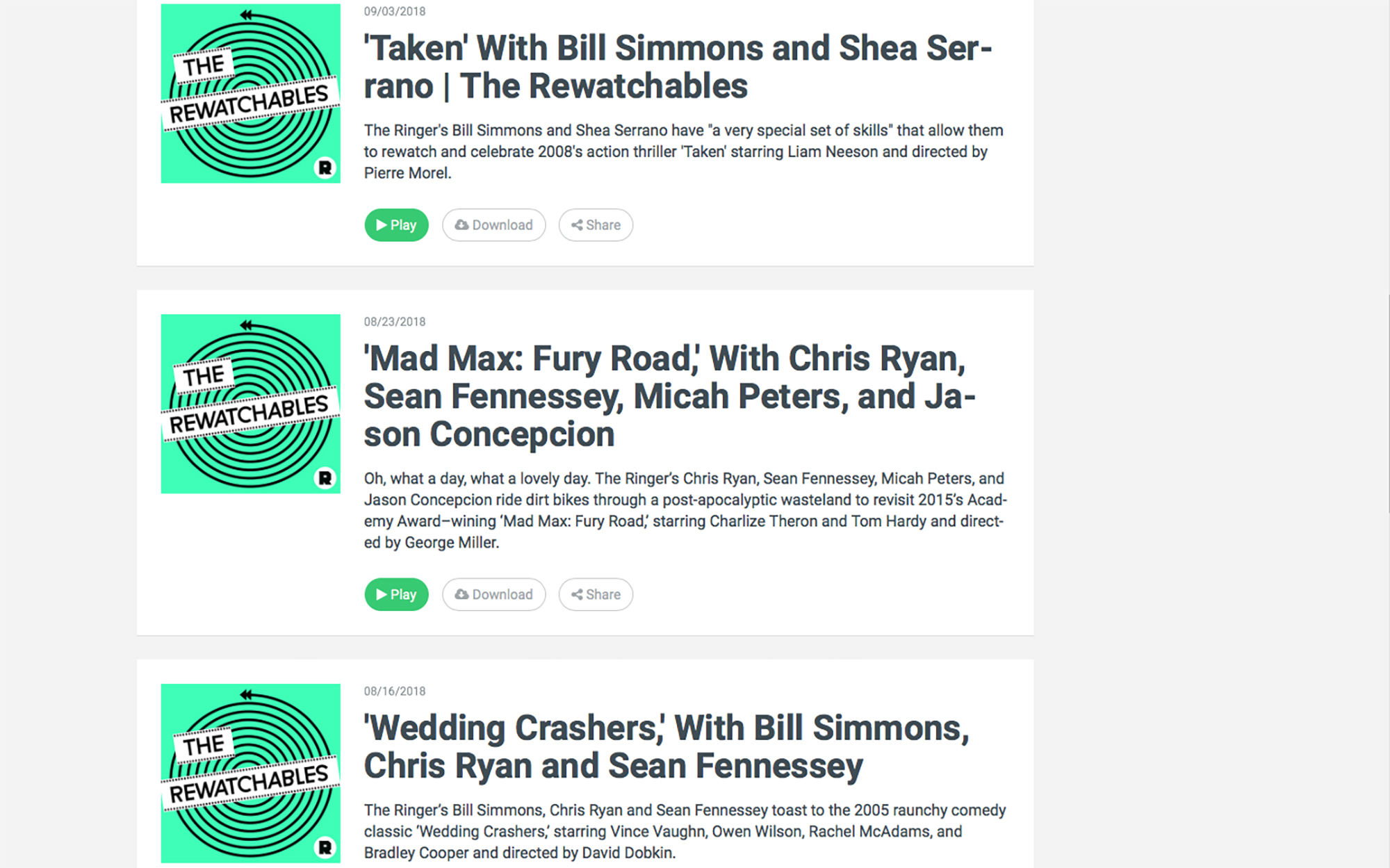 The Rewatchables[/caption]
This fantastic podcast has a simple format: each week, two or three members of a revolving cast of movie buffs get together to discuss a beloved film. Other podcasts have followed a similar formula, but The Rewatchables stands out because its panelists and so enthusiastic, entertaining, and well-informed. Recent episodes have looked back on Julia Roberts rom-com My Best Friend's Wedding, action classic Die Hard, and cult coming-of-age movie Dazed & Confused, so there's definitely an installment for all tastes.
7. WHO TO FOLLOW ON INSTAGRAM FOR OLD-SCHOOL HOLLYWOOD GLAMOUR
[caption id="attachment_437057" align="alignnone" width="2000"]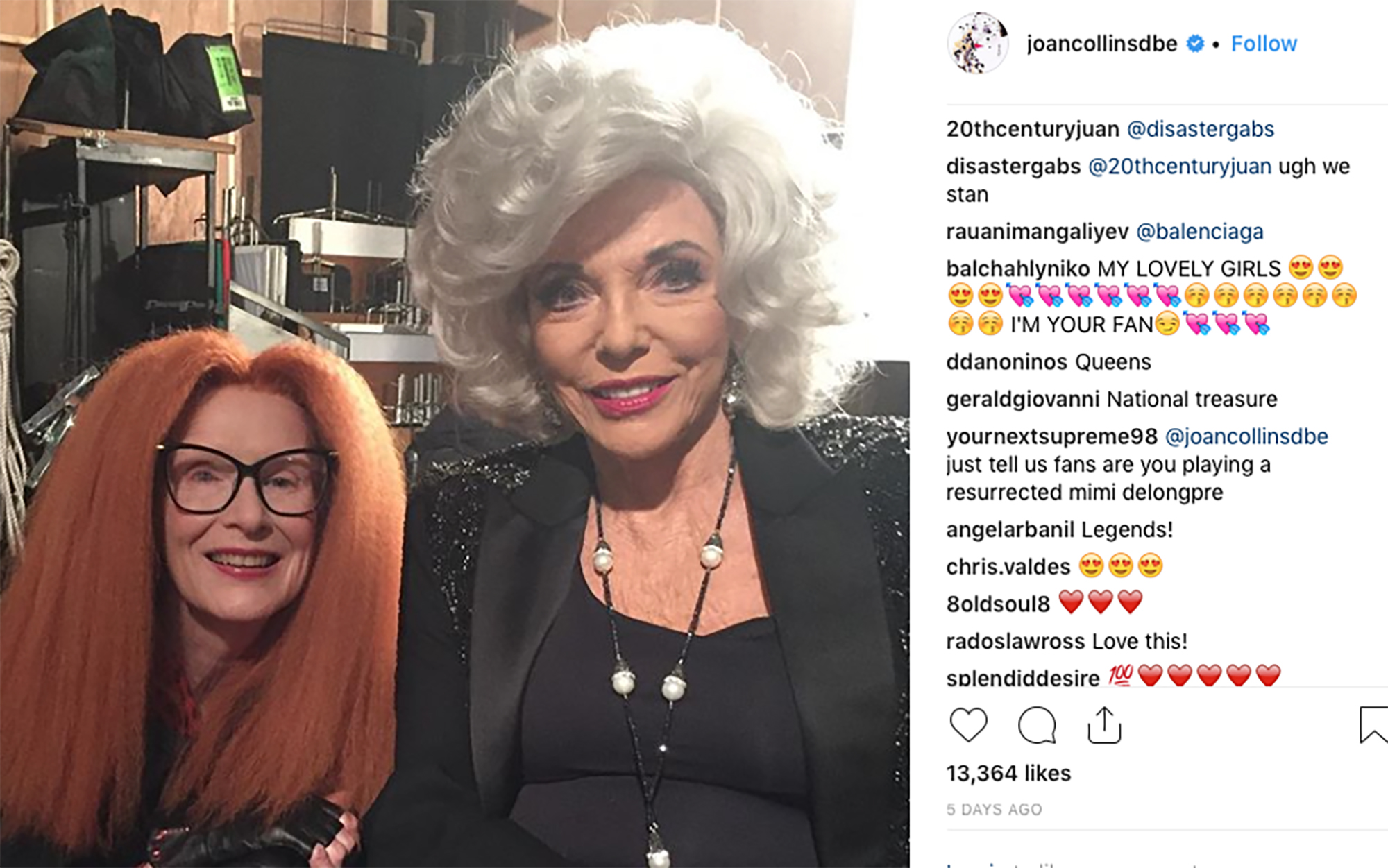 @joancollinsdbe[/caption]
At 85 years old, Dynasty icon Dame Joan Collins takes pride in still being a working actress, and she's currently enjoying her best role in years on American Horror Story: Apocalypse. This means she's posting even more prolifically on Instagram, sharing pictures of her typically elegant looks from the show, classy castmates including Kathy Bates and Frances Conroy, and busy L.A. social life. It's hard not to admire her energy – or to think to yourself: "There's no one quite like Joan Collins."
8. WHAT TO GO SEE FOR SIMMERING TENSION AND OFFBEAT FRIGHTS
[caption id="attachment_437065" align="alignnone" width="2000"]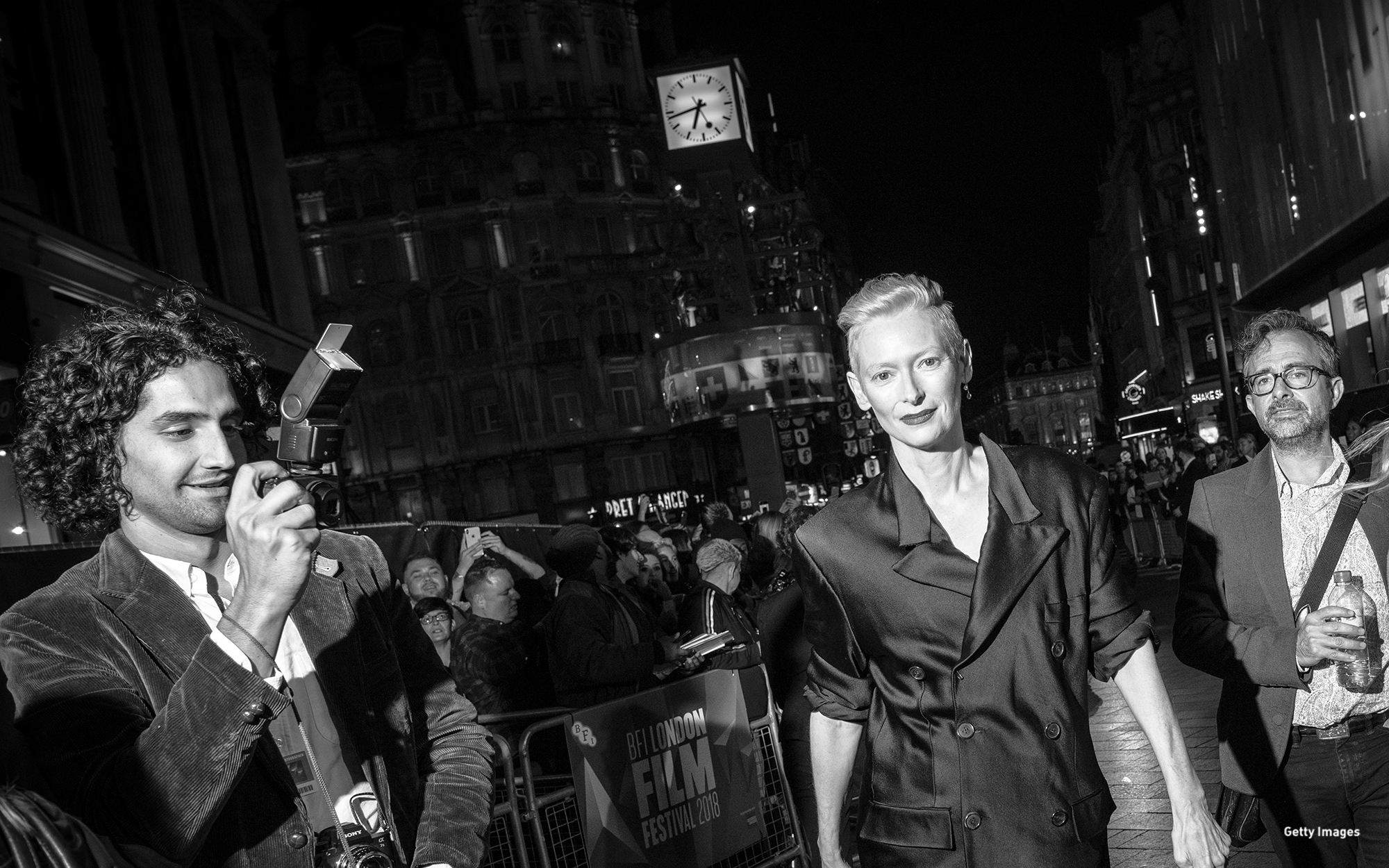 Suspiria[/caption]
Director Luca Guadagnino's follow-up to last year's Oscar-nominated love story Call Me By Your Name is something of a curveball: a remake of cult 1977 Italian horror film Suspiria. Dakota Johnson stars as a talented American ballerina who moves to Berlin to join a world-renowned dance company, only to find it holds a grisly secret history. Suspiria will feel like a slow-burn to some viewers – it's nearly an hour longer than the 1977 version – but there's no denying Guadagnino creates a suitably creepy atmosphere. Opening in theaters Friday, his film also benefits from a fantastic cast that includes Tilda Swinton, Chloë Grace Moretz, and original Suspiria star Jessica Harper.
9. WHAT TO PLAY WHEN YOU NEED A QUICK CONFIDENCE BOOST
[caption id="attachment_437067" align="alignnone" width="2000"]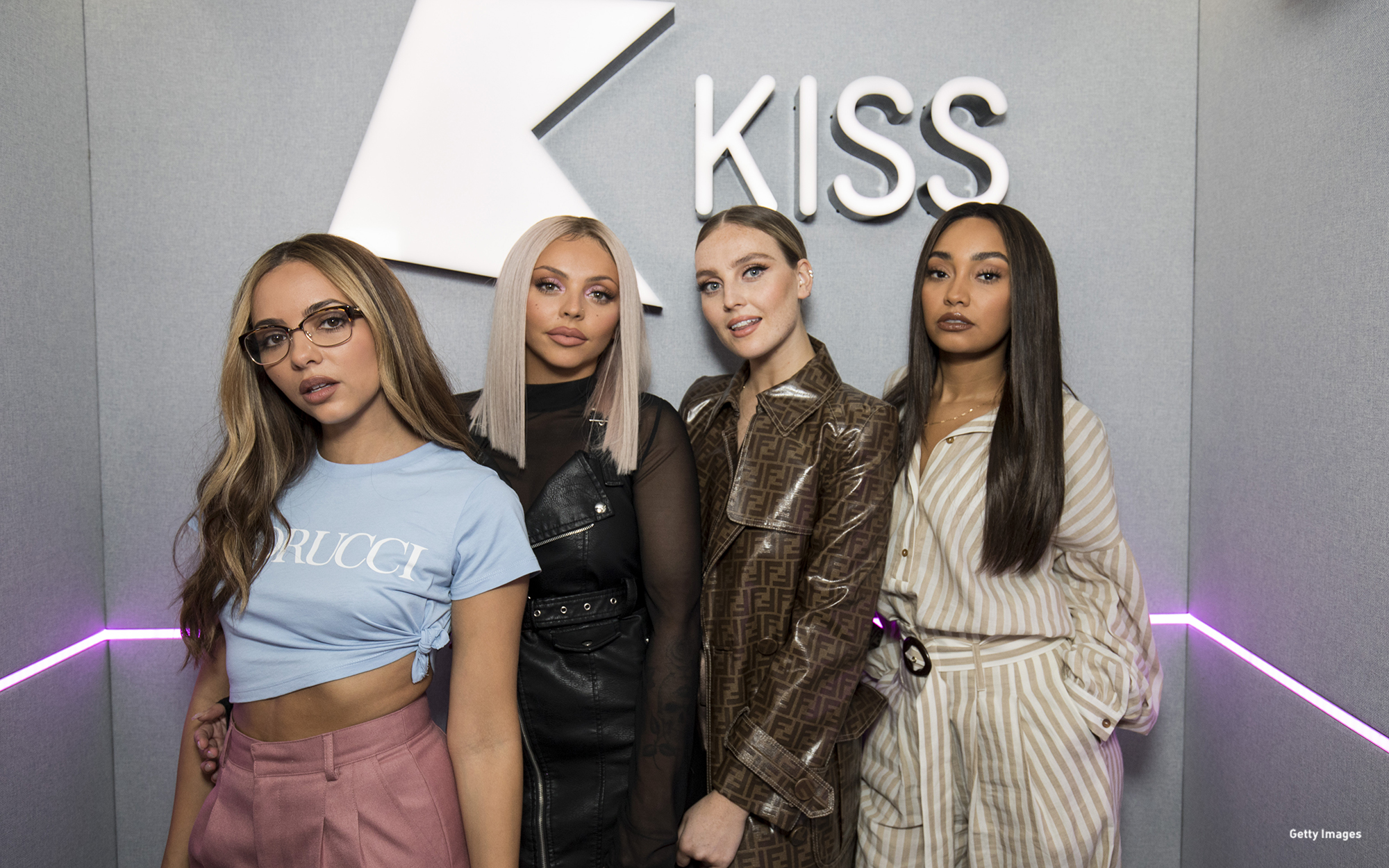 Little Mix feat. Nicki Minaj: "Woman Like Me"[/caption]
Though frequent visitors to the U.K. top 10, British girl-group Little Mix have yet to score a truly huge U.S. hit single. This new track sounds designed to right the wrong: it's a trendy reggae-R&B jam with a guest rap from superstar Nicki Minaj. The lyrics are also memorable, as the U.K. four-piece embrace their flaws and wonder whether potential suitors will do so, too. "I always say what I'm feeling, I was born without a zip on my mouth," they sing on the first verse. Amen to that.
10. AND FINALLY, WHAT TO GO SEE WHEN YOU FANCY SOMETHING A LITTLE BIT SILLY
[caption id="attachment_437069" align="alignnone" width="2000"]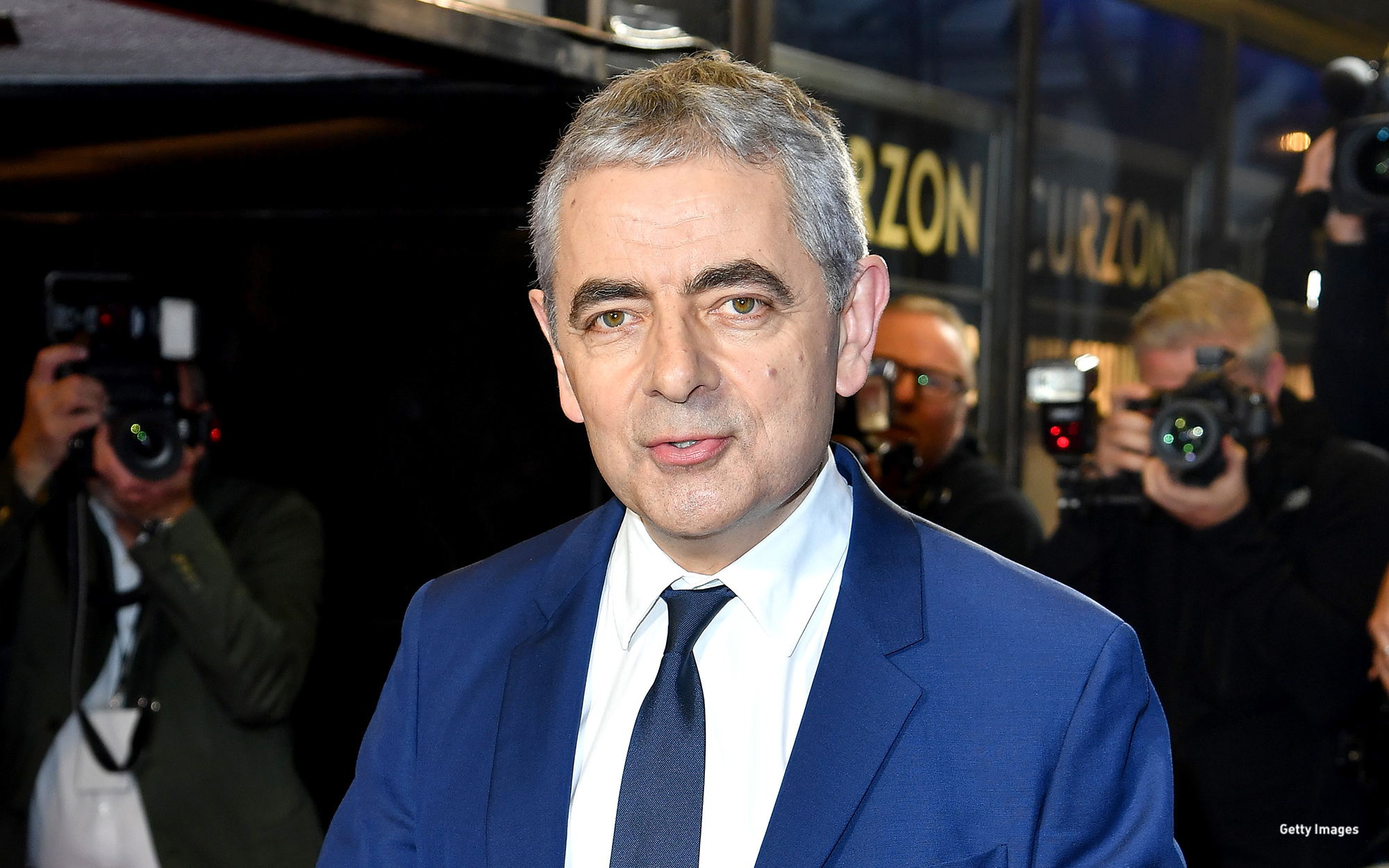 Johnny English Strikes Again[/caption]
Rowan Atkinson's (very) unlikely spy is back, and this time he's on the hunt for a mastermind hacker who's outed every undercover agent in the U.K. Opening in theaters Friday, this third installment in the action-comedy franchise is no masterpiece, but there are some witty moments and Atkinson's fabulous slapstick skills remain highly entertaining. It helps, too, that Emma Thompson is on fantastic form as a formidable Prime Minister who bears just a passing resemblance to the current British PM, Theresa May.
What are your plans for this week?