10 Things You Need to Know This Week October 15 - 21
Yes, holiday season is approaching, but no, you don't need to panic about finalizing your arrangements just yet. Instead, take a breath, fetch yourself a restorative hot drink, and start planning your arts and entertainment intake for the week.
1. WHAT TO GO SEE FOR SUPERIOR HUMAN DRAMA
[caption id="attachment_436644" align="alignnone" width="2000"]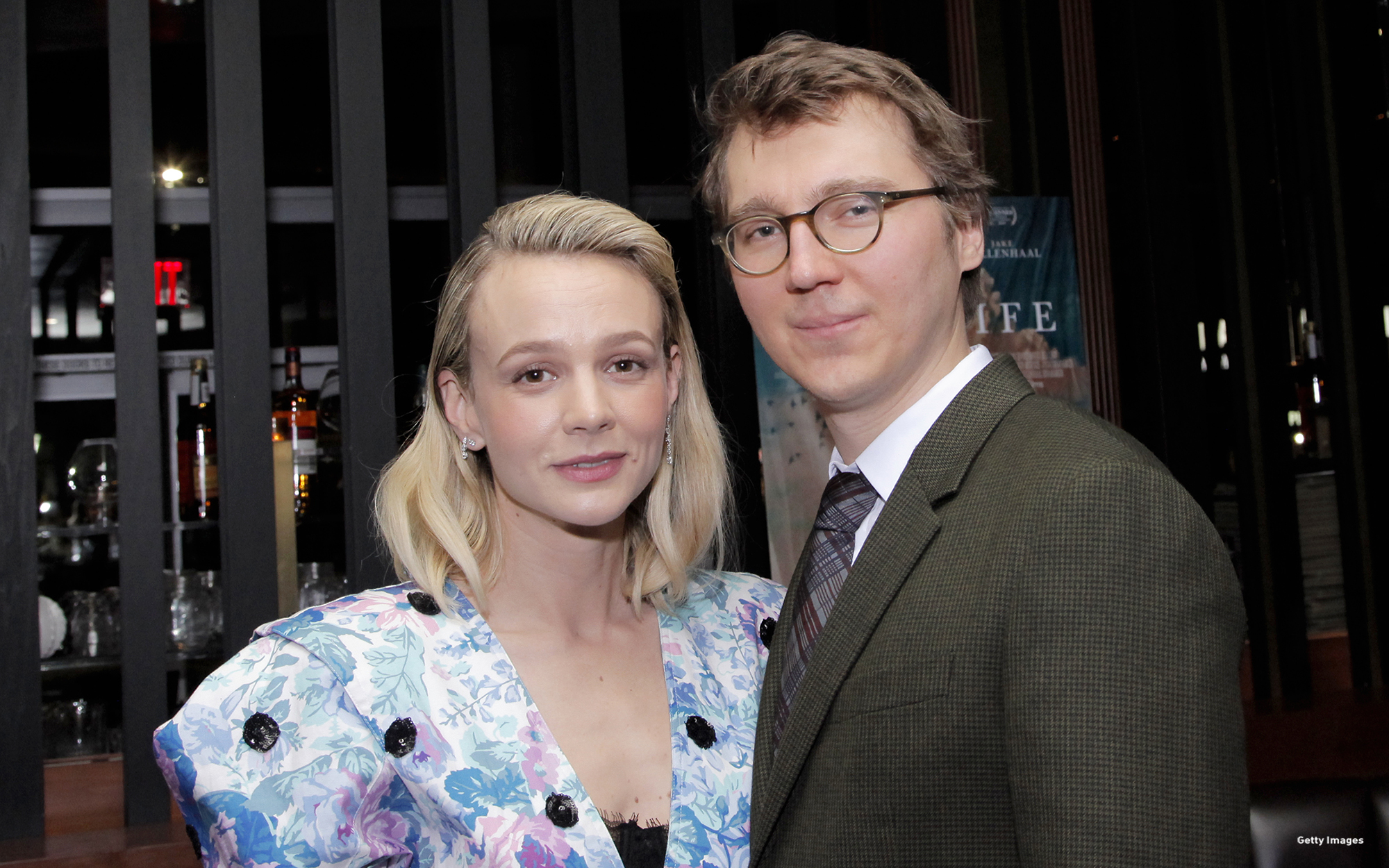 Wildlife[/caption]
Carey Mulligan is deservedly earning Oscar buzz for her superb performance in this period drama set in early '60s Montana. She plays Jeanette, a middle-class housewife whose relationship with husband Jerry (Jake Gyllenhaal, also excellent) crumbles as they struggle to make ends meet after the 1958 recession. Actor Paul Dano makes his directorial debut here, handling the source material – a 1990 novel by Richard Ford – with impressive insight and sensitivity. Opening in select theaters Friday, his film is a quiet storm of emotion that stays with you long after watching.
2. WHICH FABULOUS ALBUM REISSUES TO CONSIDER PRE-ORDERING
[caption id="attachment_436649" align="alignnone" width="2000"]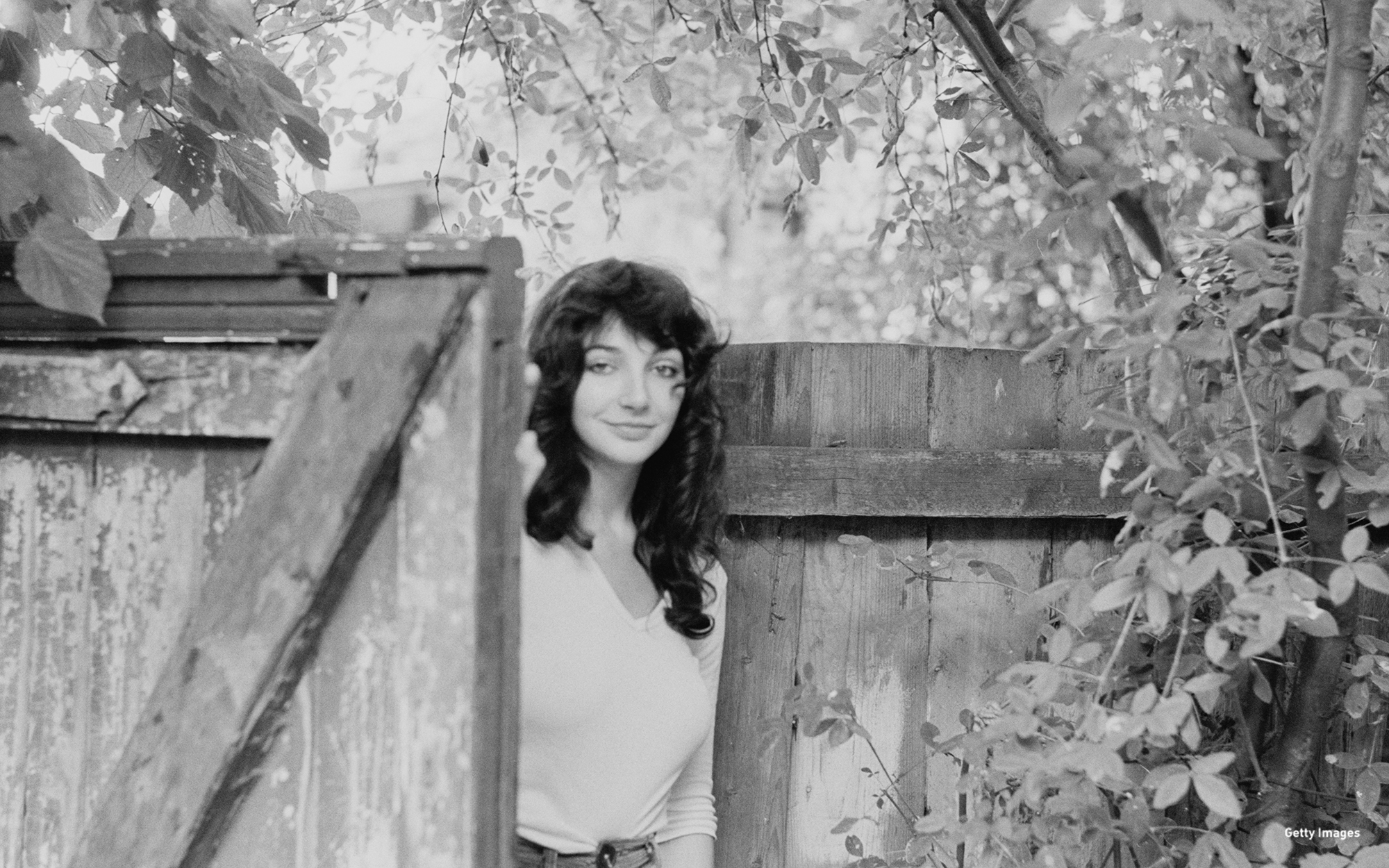 Kate Bush: Remastered[/caption]
Earlier this month, iconic British singer-songwriter Kate Bush announced the "first (and definitive) program of remastering" of her entire back catalog. Her 10 studio albums originally released between 1978 and 2011 will be spread over three vinyl or CD boxes, and there's a fourth box containing rare tracks and cover songs she's recorded over the years. Bush fans are already very excited for these reissues due in November, but if you've always meant to investigate the work of this beguiling and enigmatic artist, now is the perfect time.
3. WHAT TO PLAY WHEN YOU'RE FEELING FLIRTATIOUS
[caption id="attachment_436652" align="alignnone" width="2000"]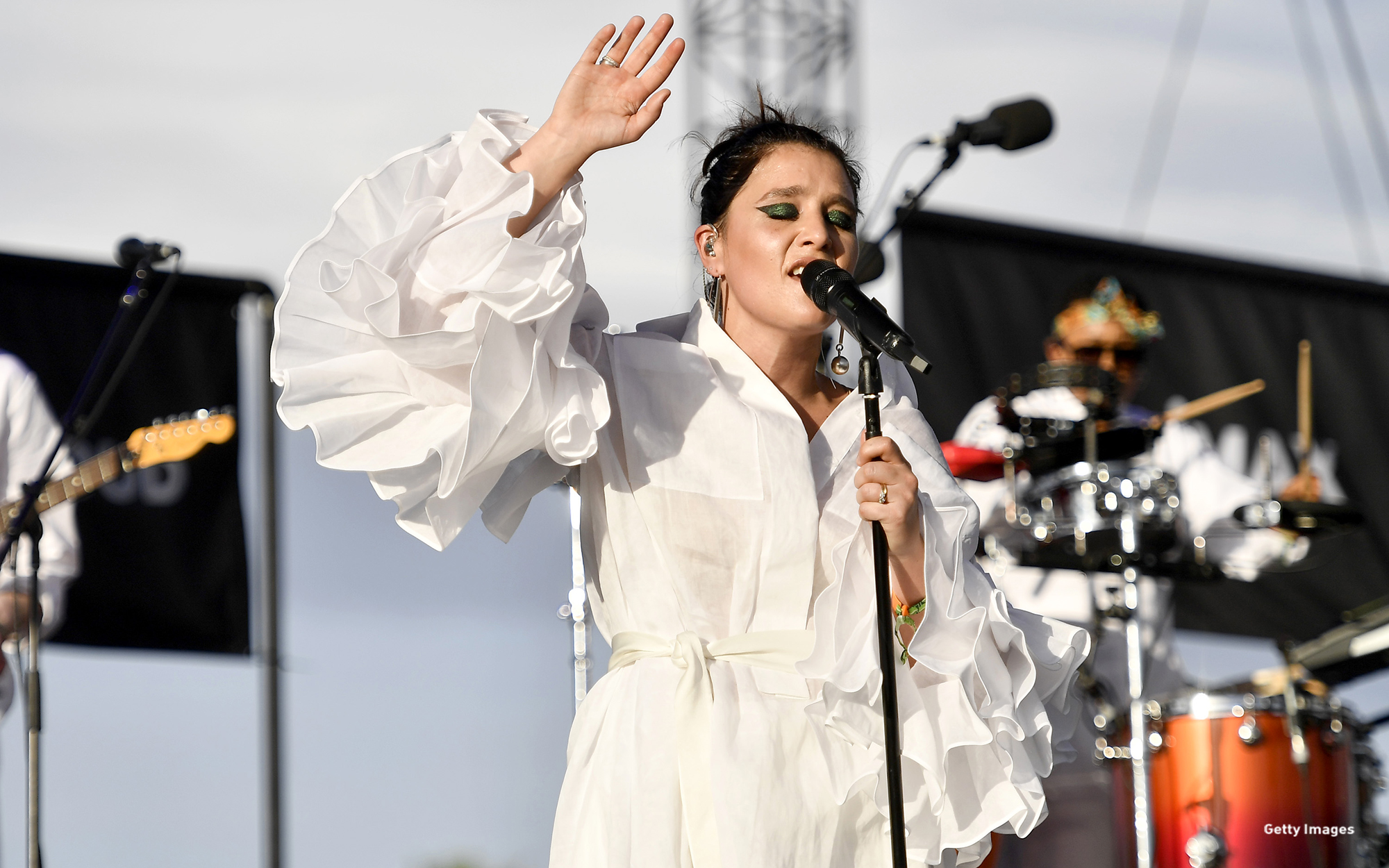 Jessie Ware: "Overtime"[/caption]
Since she emerged just under a decade ago, British singer-songwriter Jessie Ware has deftly blended elegant balladry with production influenced by U.K. club music. While last year's Glasshouse album felt a too little restrained in places, this new single sees her lean into the dance scene again. Described by Ware as "a late-night song to flirt to," it's an infectious, bass-led bop that shows off her sultry vocals and effortlessly classy songwriting. Let's hope there's more to come.
4. WHAT TO GO SEE IF YOU'VE ALWAYS BEEN INTRIGUED BY CUBA
[caption id="attachment_436654" align="alignnone" width="2000"]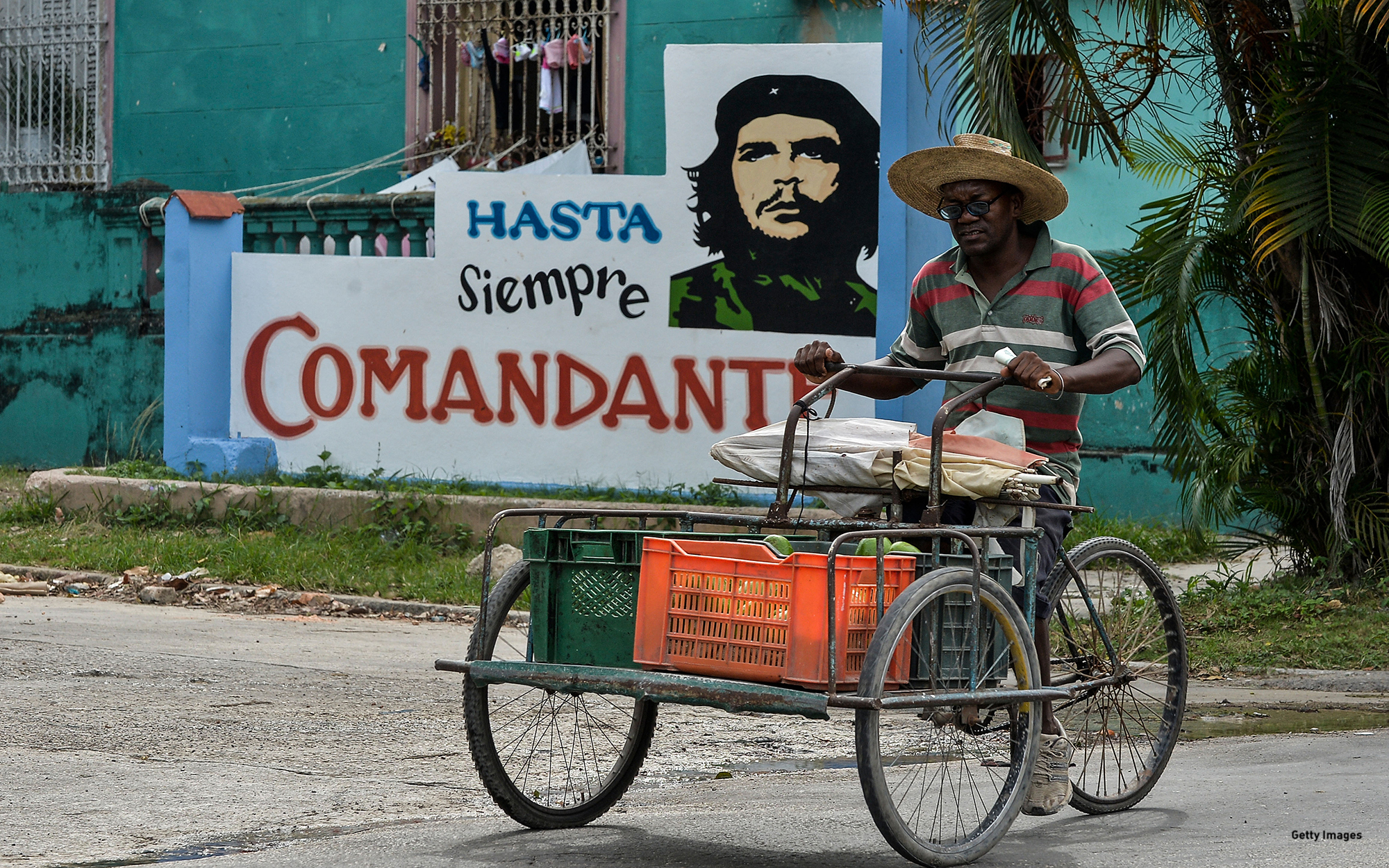 Cuba[/caption]
Opening in IMAX theaters Friday, this BBC Earth documentary explores Cuba's vibrant culture, unique ecosystems, and stunning colonial architecture – it's a 3D film, so expect a multi-sensory experience. But director Peter Chang ensures the film has a strong human angle too, as he follows marine biologists diving into Cuba's Jardines de la Reina coral reef and a young ballerina training to become a prima donna. The result? A fascinating insight into an island that's steeped in history, but definitely modernizing fast.
5. WHAT TO READ IF YOU THINK MOST HOLLYWOOD MEMOIRS ARE TOO GLOSSY
[caption id="attachment_436656" align="alignnone" width="2000"]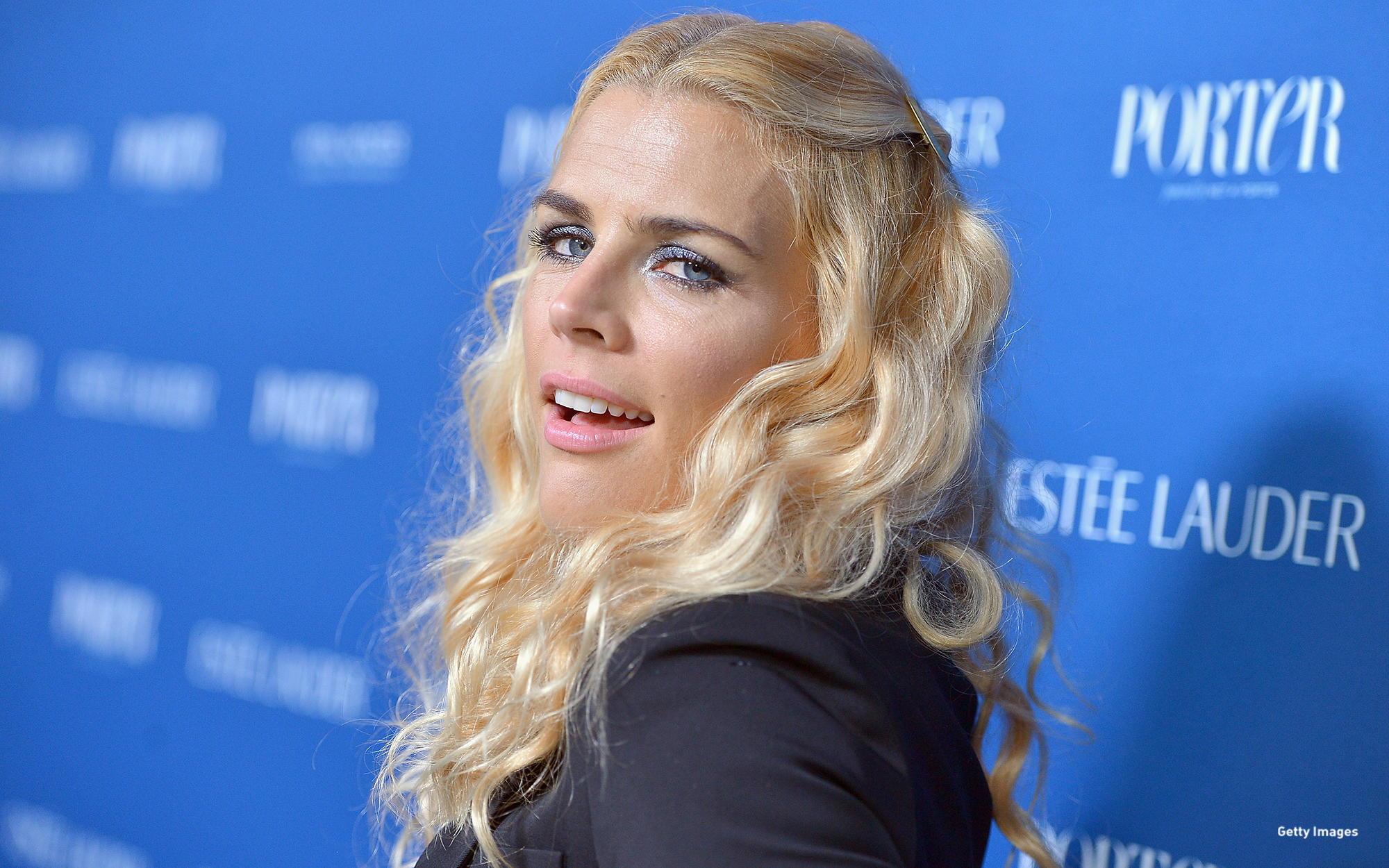 Busy Philipps: This Will Only Hurt a Little[/caption]
Best known for her TV roles in Dawson's Creek and Cougar Town, Busy Philipps has built a loyal following on Instagram by keeping it real, relatable, and very self-deprecating. This memoir, published Tuesday, is a refreshing treat because she isn't afraid to delve deep, recalling her battle with postpartum anxiety and unsettling experiences with predatory Hollywood men. But it's also a blast because she's a sparky and fundamentally optimistic writer who's able to find humor in even the darkest situation. Casual and hardcore fans alike will be gripped.
6. WHAT TO GO SEE IF YOU LIKE A QUIRKY BIOPIC
[caption id="attachment_436665" align="alignnone" width="2000"]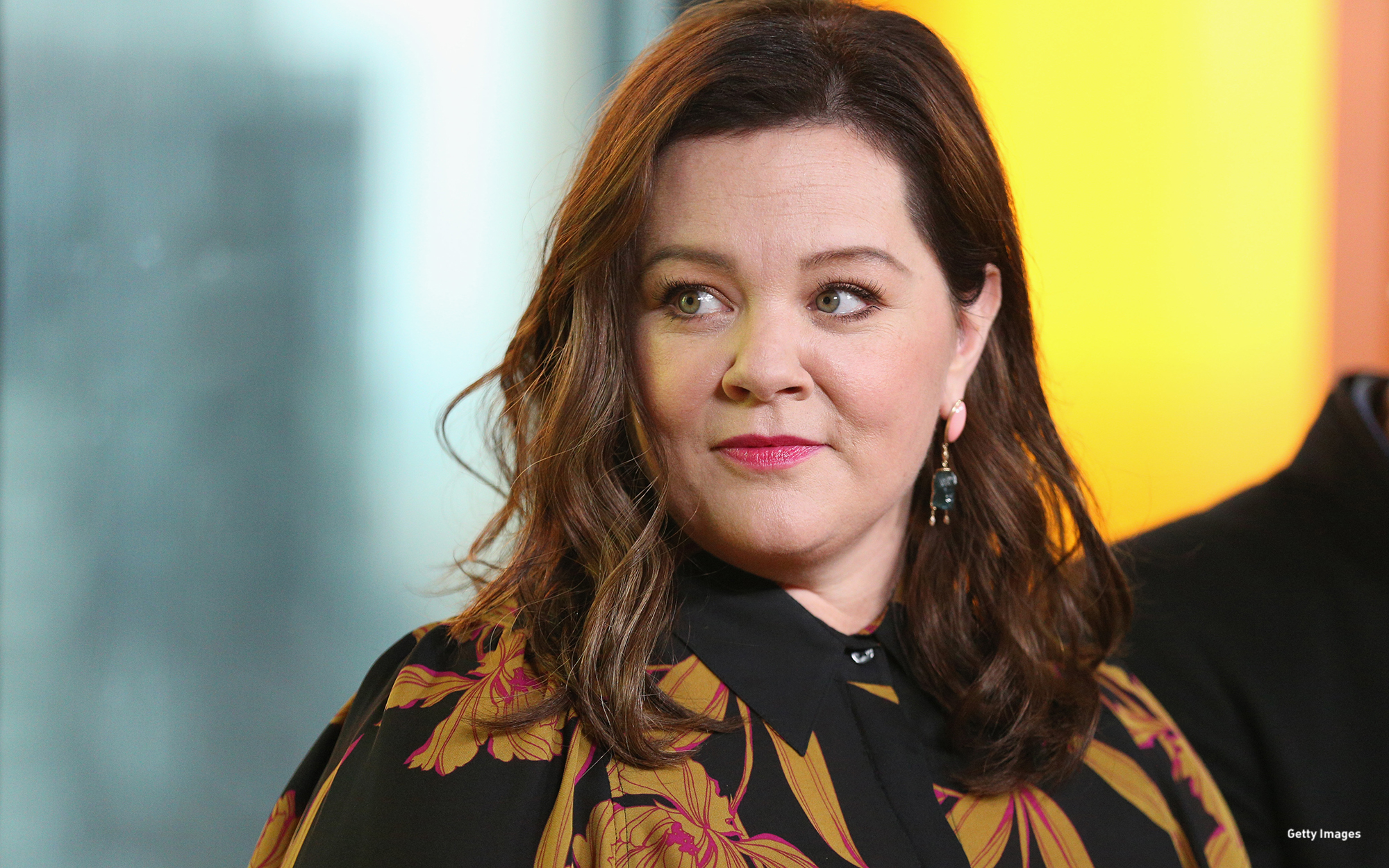 Can You Ever Forgive Me?[/caption]
Melissa McCarthy delivers a layered and compelling performance in this intriguing biographical drama opening in select theaters Friday. She plays Lee Israel, a once-successful profile writer who begins forging and selling letters from dead celebrities when her commissions dry up. Rising star director Marielle Heller (The Diary of a Teenage Girl) keeps the tone judgement-free, and McCarthy is flanked admirably by Richard E. Grant as Israel's equally slippery drinking buddy. The result is an absorbing portrait of a flawed but fascinating New York City character.
7. WHICH INSTAGRAM TO FOLLOW FOR POP CULTURE MASH-UPS
[caption id="attachment_436689" align="alignnone" width="2000"]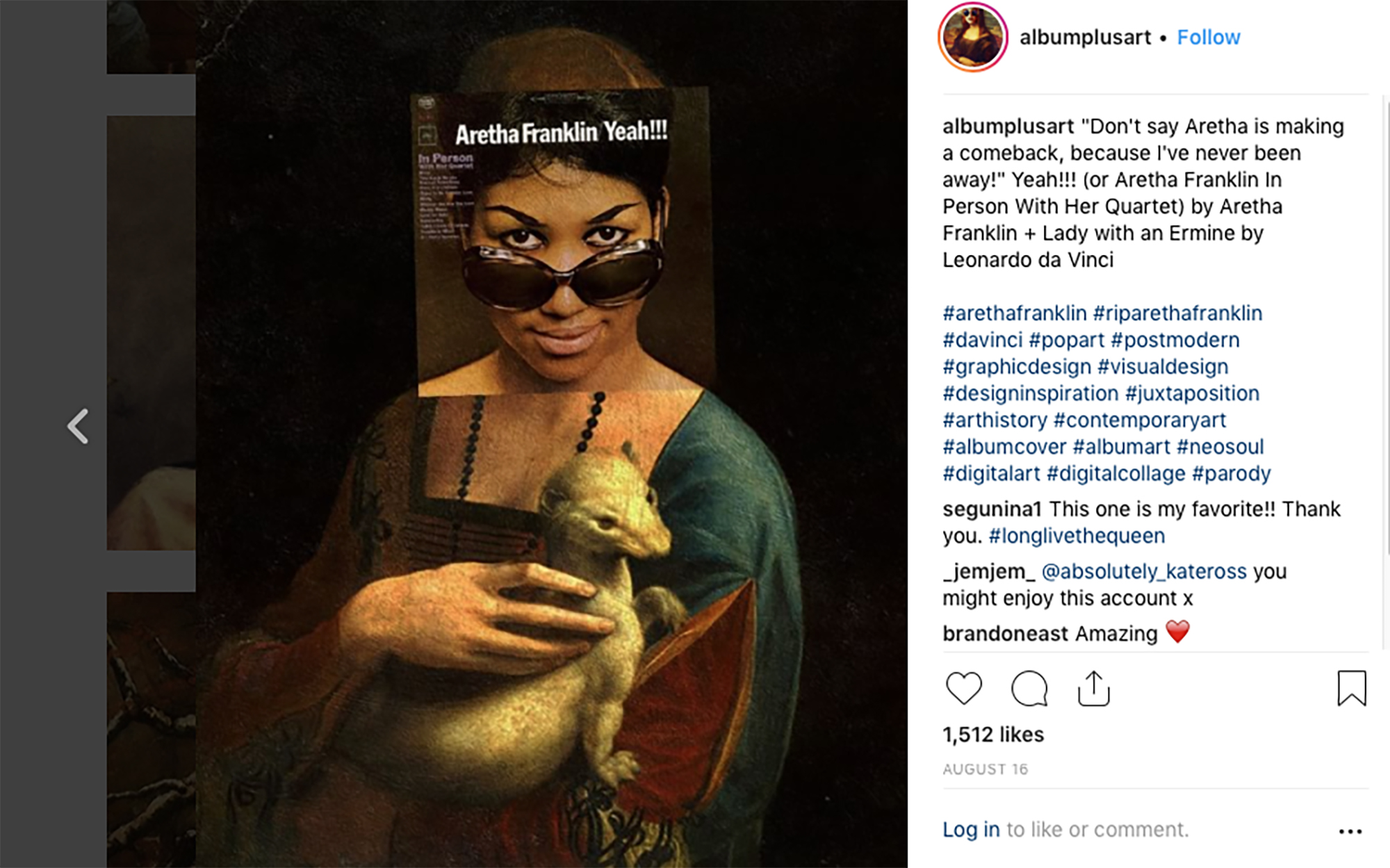 @albumplusart[/caption]
Filipino graphic designer Eisen Bernardo uses this Instagram to share his ingenious collages blending modern album covers with classic paintings. Recent examples include Aretha Franklin in Person with "Her Quartet" superimposed onto Leonardo da Vinci's Lady with an Ermine, and Bruno Mars' "24K Magic" superimposed onto Hans Holbein's Portrait of Charles de Solier. It shouldn't work, but somehow it does: the results are clever, quirky, and – in the most literal sense – pop art.
8. WHAT TO READ IF YOU LOVE AN UNLIKELY COMEBACK STORY
[caption id="attachment_436679" align="alignnone" width="2000"]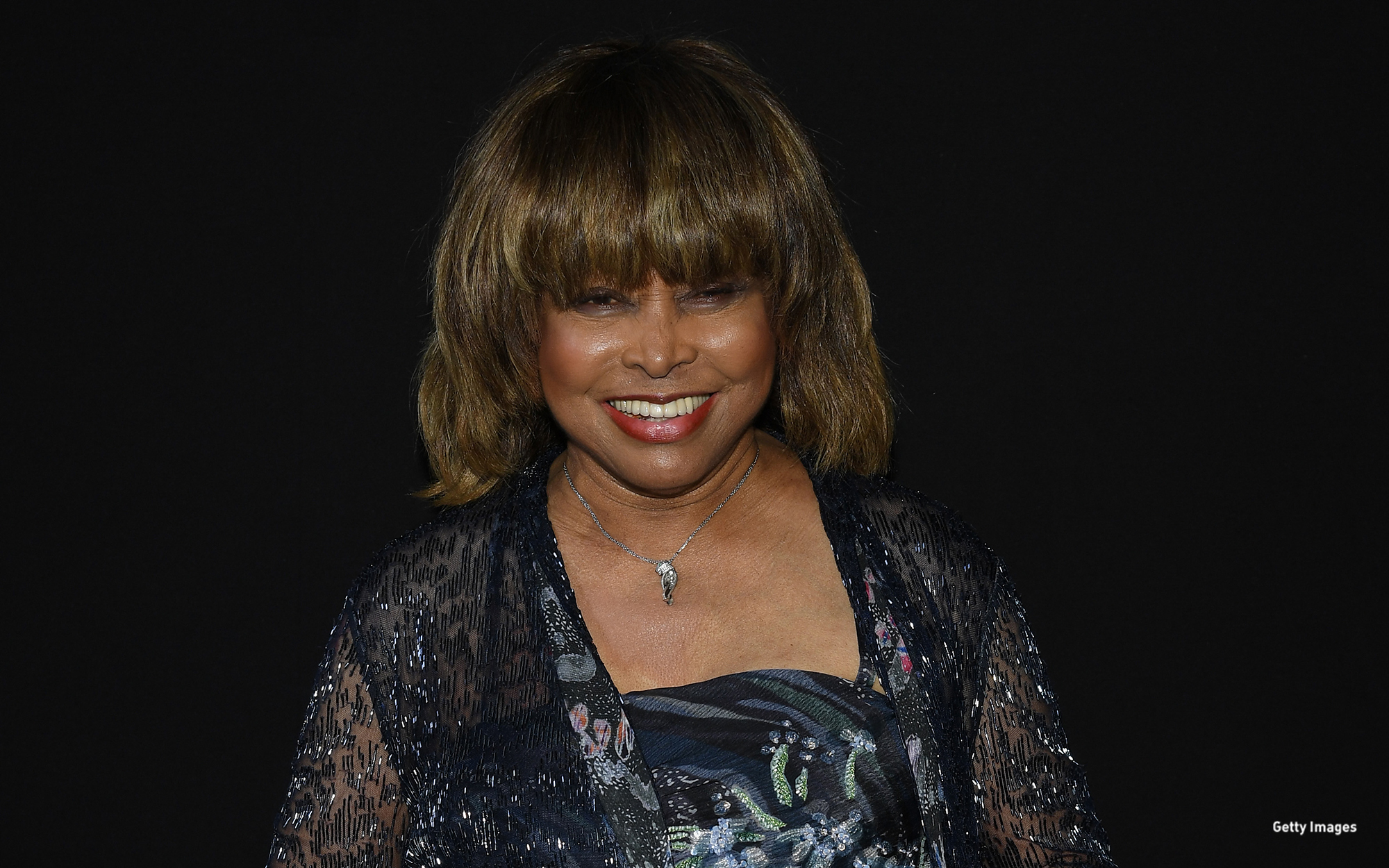 Tina Turner: My Love Story[/caption]
Tina Turner isn't just a rock icon; she's also a true showbiz survivor who enjoyed her greatest success in the '80s after escaping from an abusive relationship. She previously wrote the 1993 memoir I, Tina: What's Love Got to Do with It?, but this new book published Tuesday will bring her enthralling life story right up-to-date; semi-retired since her fabulous 2008 comeback tour, she now lives in Switzerland with record exec husband Erwin Bach. And if reading it reignites your passion for Turner's tunes, jukebox musical Tina is coming to Broadway in 2019.
9. WHICH INSTAGRAM TO FOLLOW FOR A GLIMPSE OF OLD-SCHOOL NEW YORK
[caption id="attachment_436681" align="alignnone" width="2000"]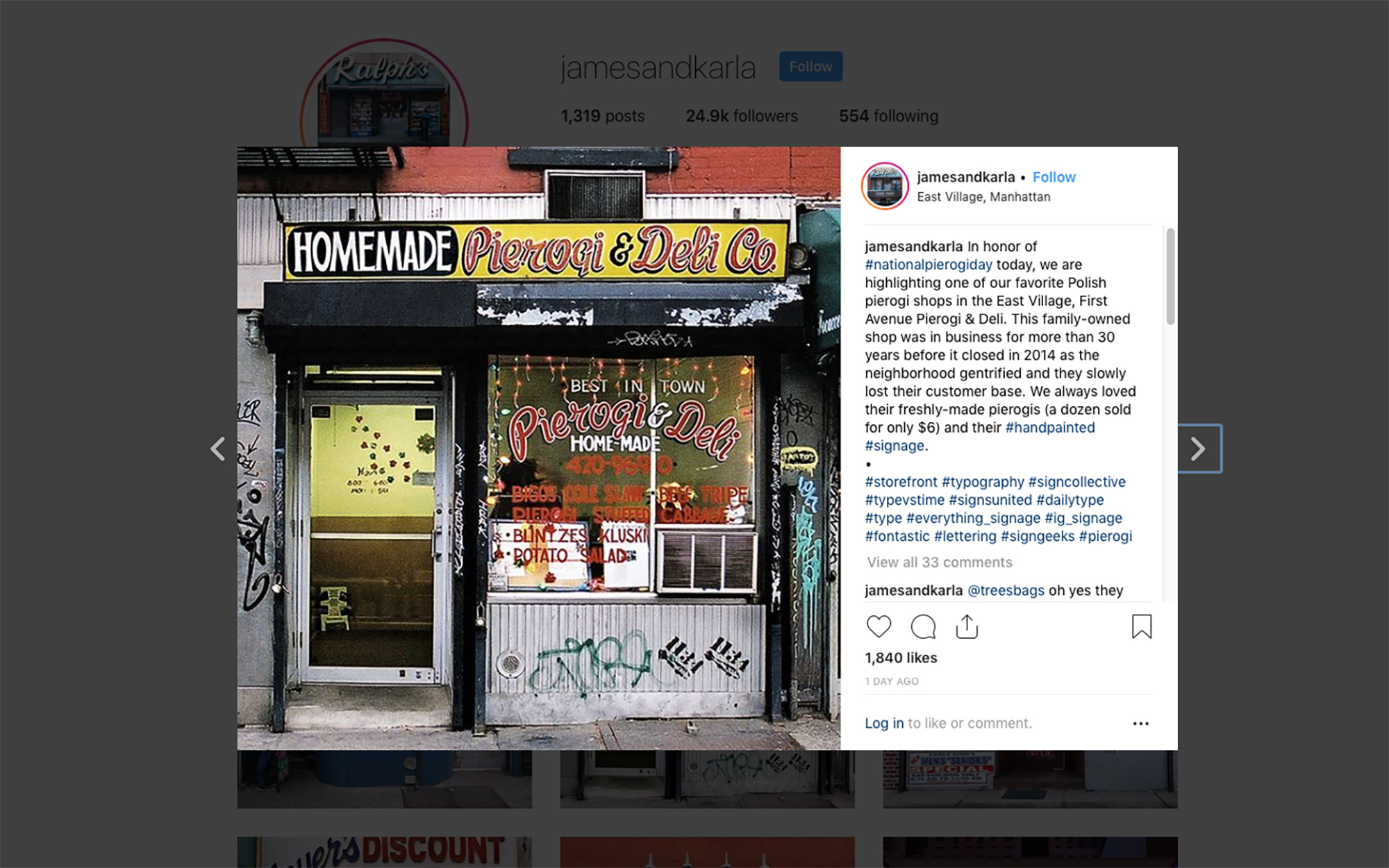 @jamesandkarla[/caption]
Husband-and-wife duo James and Karla Murray are co-authors of acclaimed photo books including Store Front: The Disappearing Face of New York. Their Instagram account is a showcase for their work celebrating vintage Big Apple store fronts that sadly no longer exist, and gloriously old-timey store fronts that happily still do. They post regularly, creating a vivid portrait of a city filled with vibrant and diverse communities, where you can buy just about anything you like – especially when it comes to food!
10. AND FINALLY, WHAT TO PLAY WHEN YOU'RE FEELING NOSTALGIC
[caption id="attachment_405550" align="alignnone" width="2000"]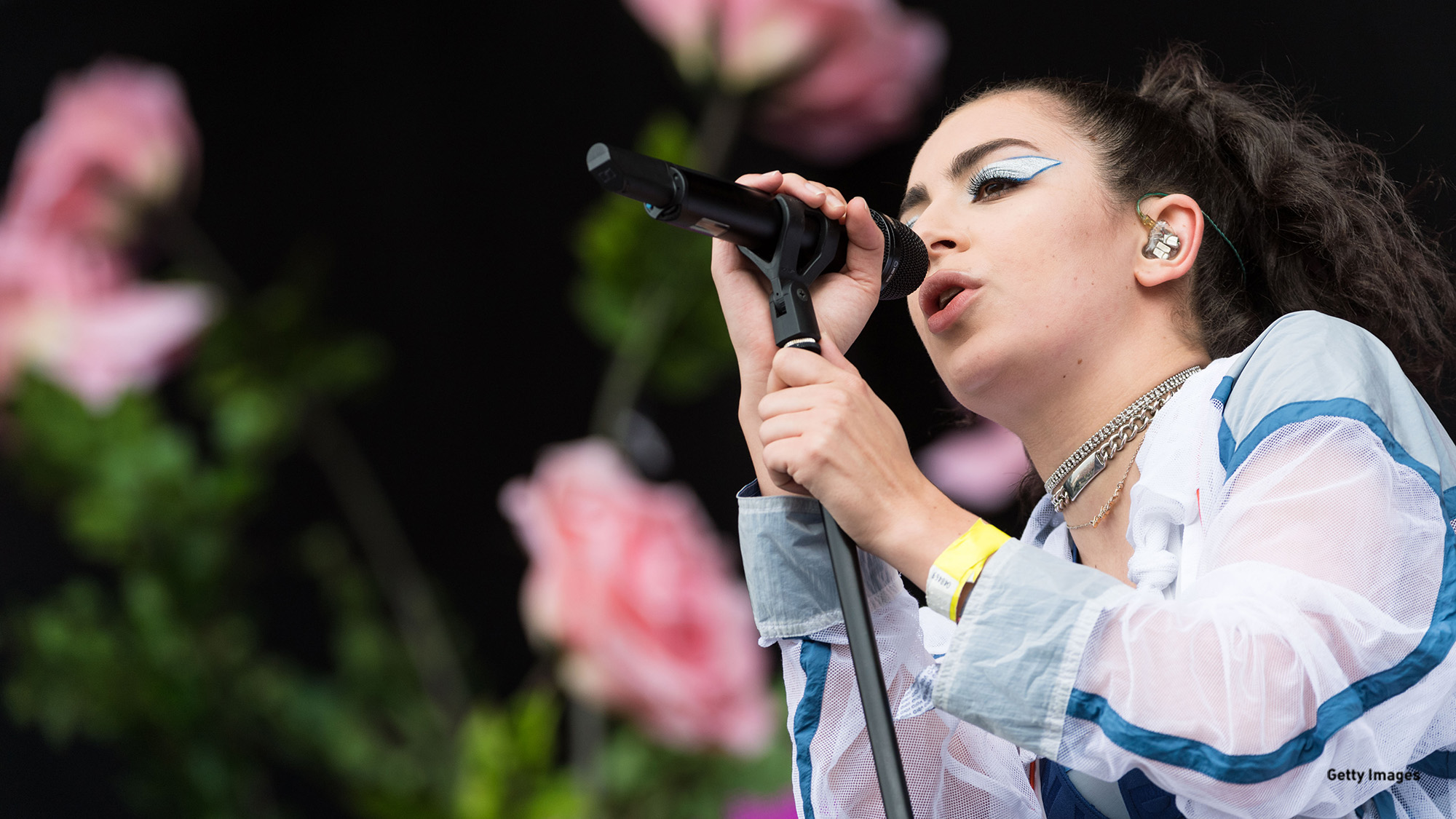 Charli XCX and Troye Sivan: "1999"[/caption]
There's no confusing what this pop collaboration is about: XCX and Sivan dress as Trinity and Neo from blockbuster 1999 movie The Matrix on the cover art, and the lyrics reference Britney Spears' debut single "...Baby One More Time," which actually came out in late 1998. If you remember the era of CDs and dial-up internet connections fondly, you'll probably love it; but even if you're no great '90s fan, this song's cute lyrics and slick pop hooks are pretty difficult to resist.
What are your plans for this week?