10 Things You Need to Know This Week Oct. 29 - Nov. 4
This week brings Halloween, heaven on earth for dress-up fans, but don't worry if you're not into apple-bobbing and skeleton costumes. This week's On the Beat is packed with slightly more relaxing ways to enjoy yourselves.
1. WHAT TO GO SEE FOR ITS VIRTUOSO LEAD PERFORMANCE
[caption id="attachment_437392" align="alignnone" width="2000"]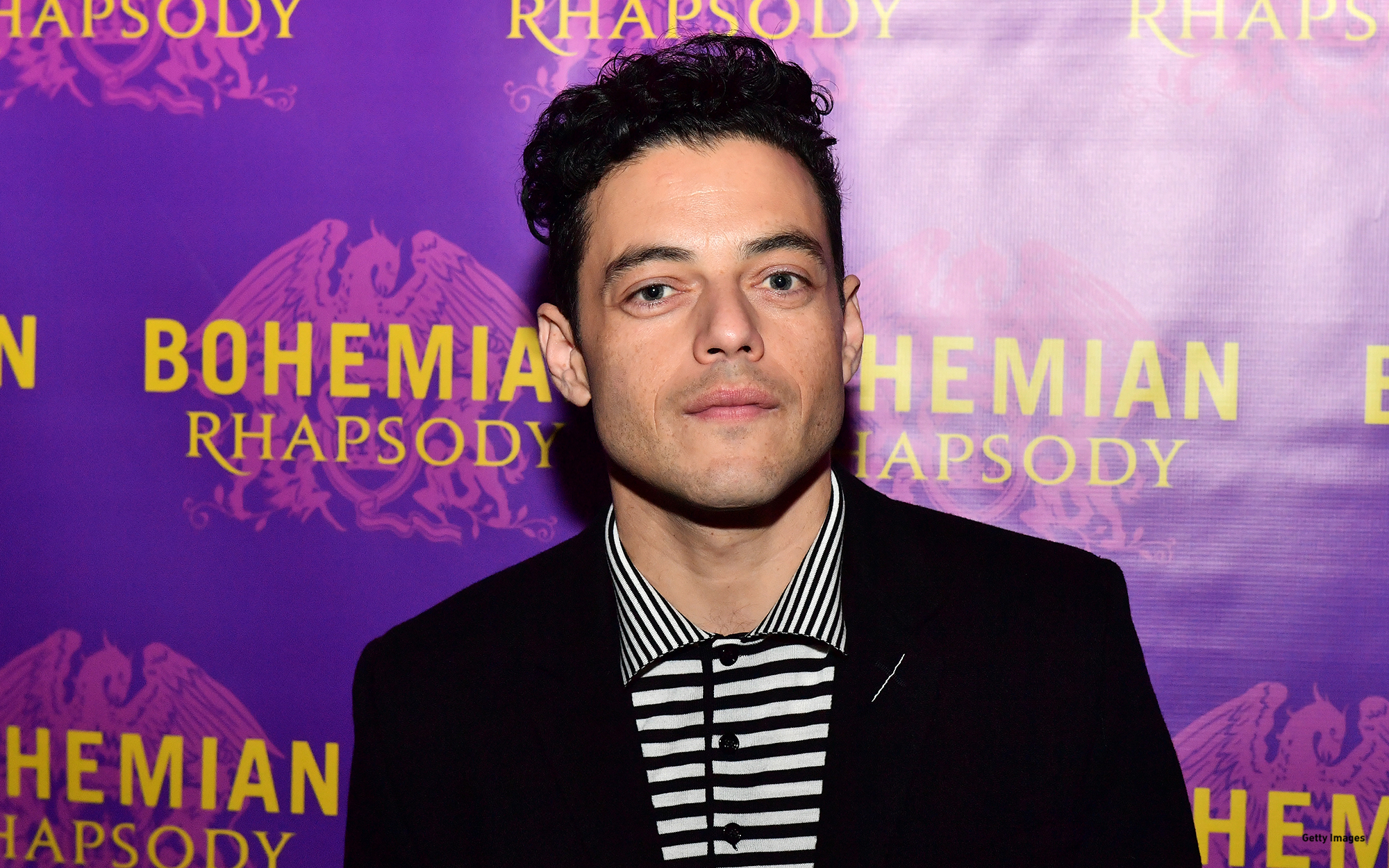 Bohemian Rhapsody[/caption]
It's no secret that this biographical film about the rise of British rock band Queen has had a difficult gestation: it was first announced eight years ago, and Sacha Baron Cohen was originally slated to play charismatic singer Freddie Mercury. He was later replaced by Mr. Robot's Rami Malek, whose performance as the flamboyant frontman is building plenty of buzz. Early reviews suggest the rest of the film isn't quite so impressive, though the scenes recreating the band's legendary Live Aid performance are said to be spectacular. Opening in theaters Friday, Bohemian Rhapsody should definitely tempt fans of rock music and natural-born performers generally.
2. WHAT TO PLAY WHEN YOU FANCY SOME AWESOME GUITAR-POP
[caption id="attachment_437394" align="alignnone" width="2000"]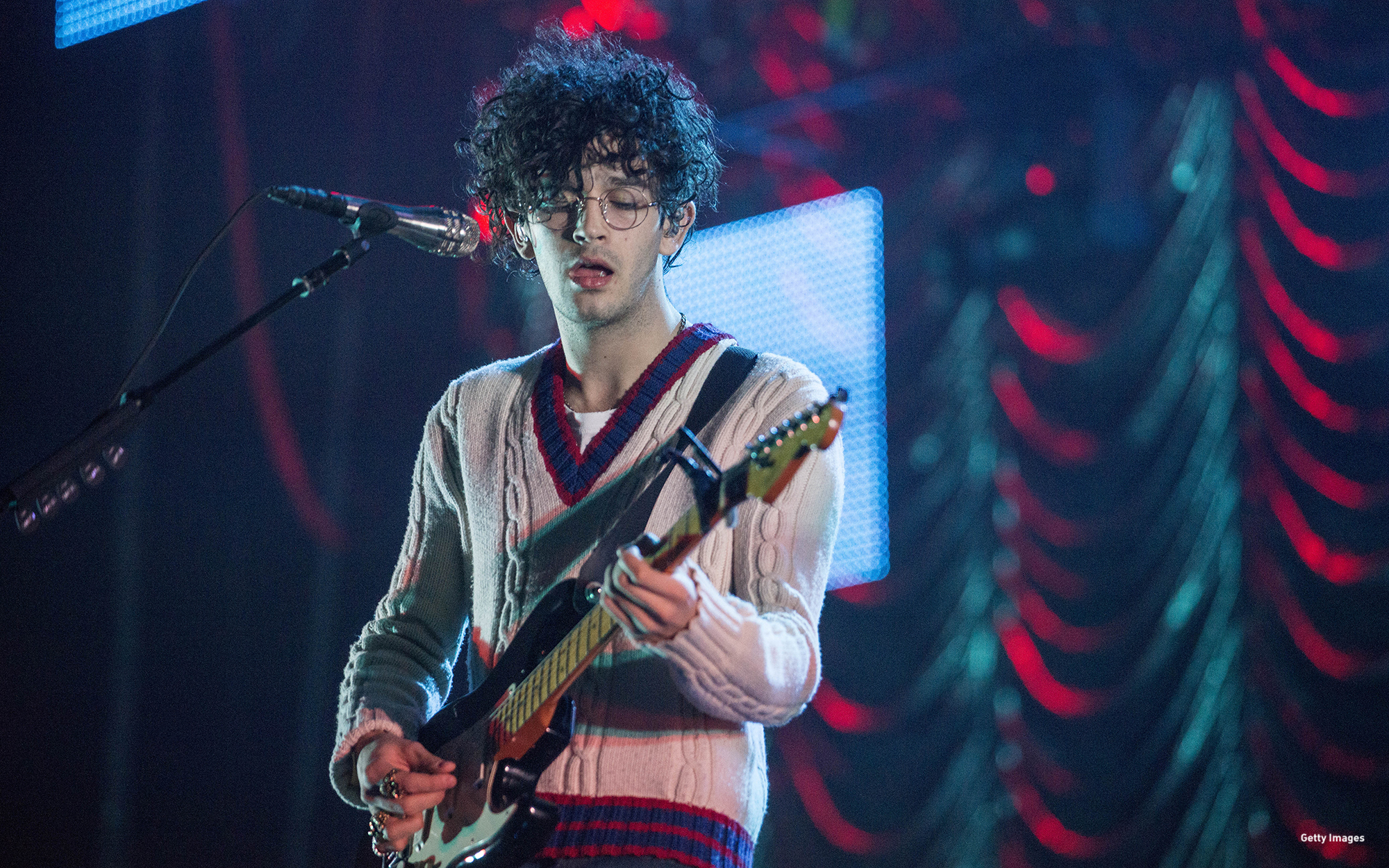 The 1975: "It's Not Living (If It's Not with You)"[/caption]
This indie band from Manchester, England topped the Billboard charts with their last album, and the songs they've shared from follow-up A Brief Inquiry into Online Relationships, due November 30, are very promising. Latest offering "It's Not Living (If It's Not with You)" is a super-catchy jangle-pop tune with a deceptively uplifting chorus – its lyrics actually detail singer Matt Healy's battle with substance abuse. Equal parts light and shade, it's the sort of offbeat pop nugget that could easily have appeared in classic '80s teen flick The Breakfast Club.
3. WHICH RISING STAR TO FOLLOW ON TWITTER AND INSTAGRAM
[caption id="attachment_437401" align="alignnone" width="2000"]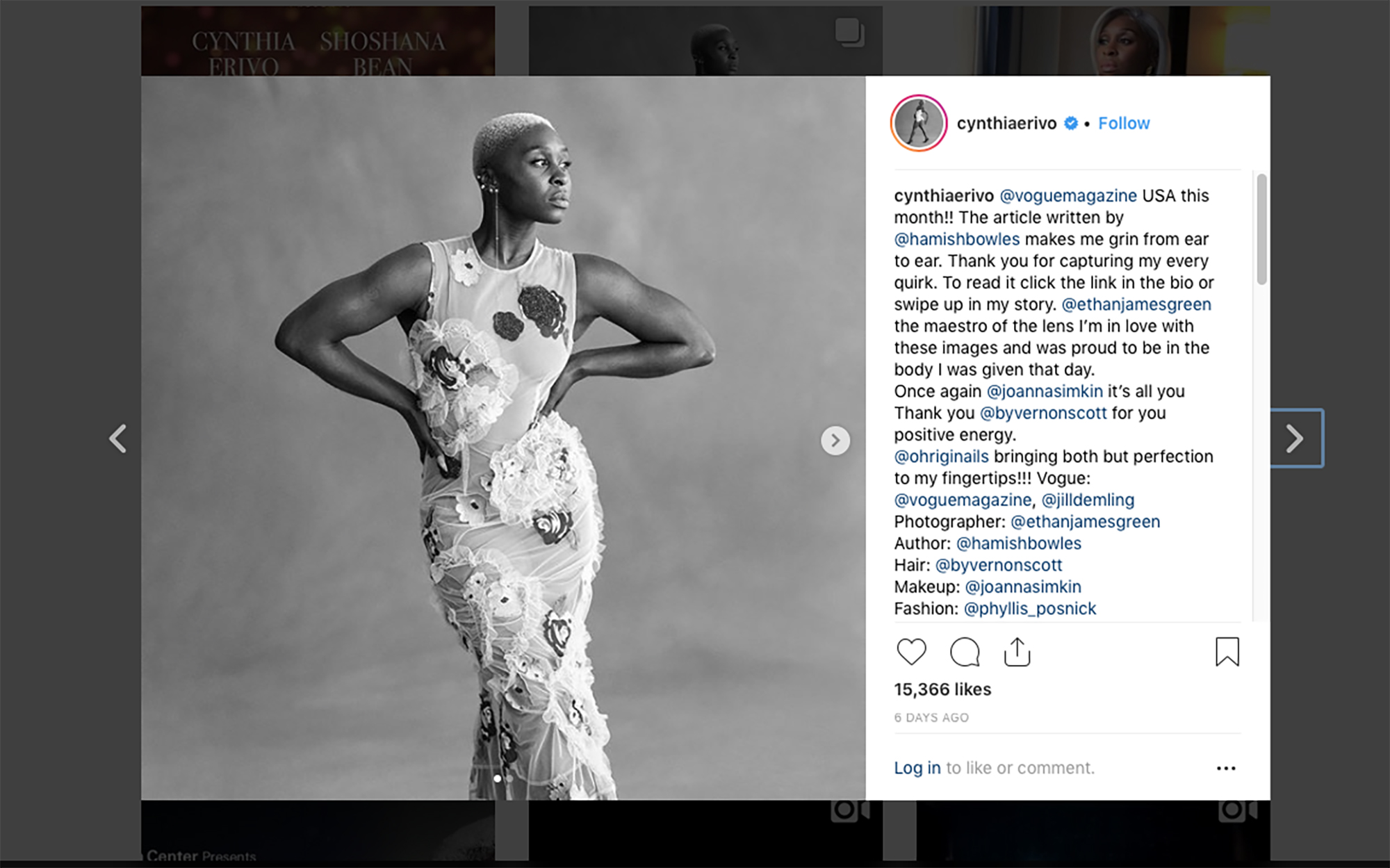 @cynthiaerivo[/caption]
Best known for her Tony-winning work in the 2015 Broadway revival of The Color Purple, this super-talented British singer-actress is poised to make a major big screen breakthrough. Cynthia Erivo is winning acclaim for her performance in Bad Times at the El Royale, a stylish thriller which opened earlier this month, and will soon be seen alongside Viola Davis and Colin Farrell in Steve McQueen's Oscar-tipped heist movie Widows. She's also been cast as anti-slavery activist Harriet Tubman in an upcoming biopic, so follow her now before superstardom comes calling.
4. WHAT TO GO SEE FOR AN INSIGHTFUL TAKE ON A DIFFICULT TOPIC
[caption id="attachment_437403" align="alignnone" width="2000"]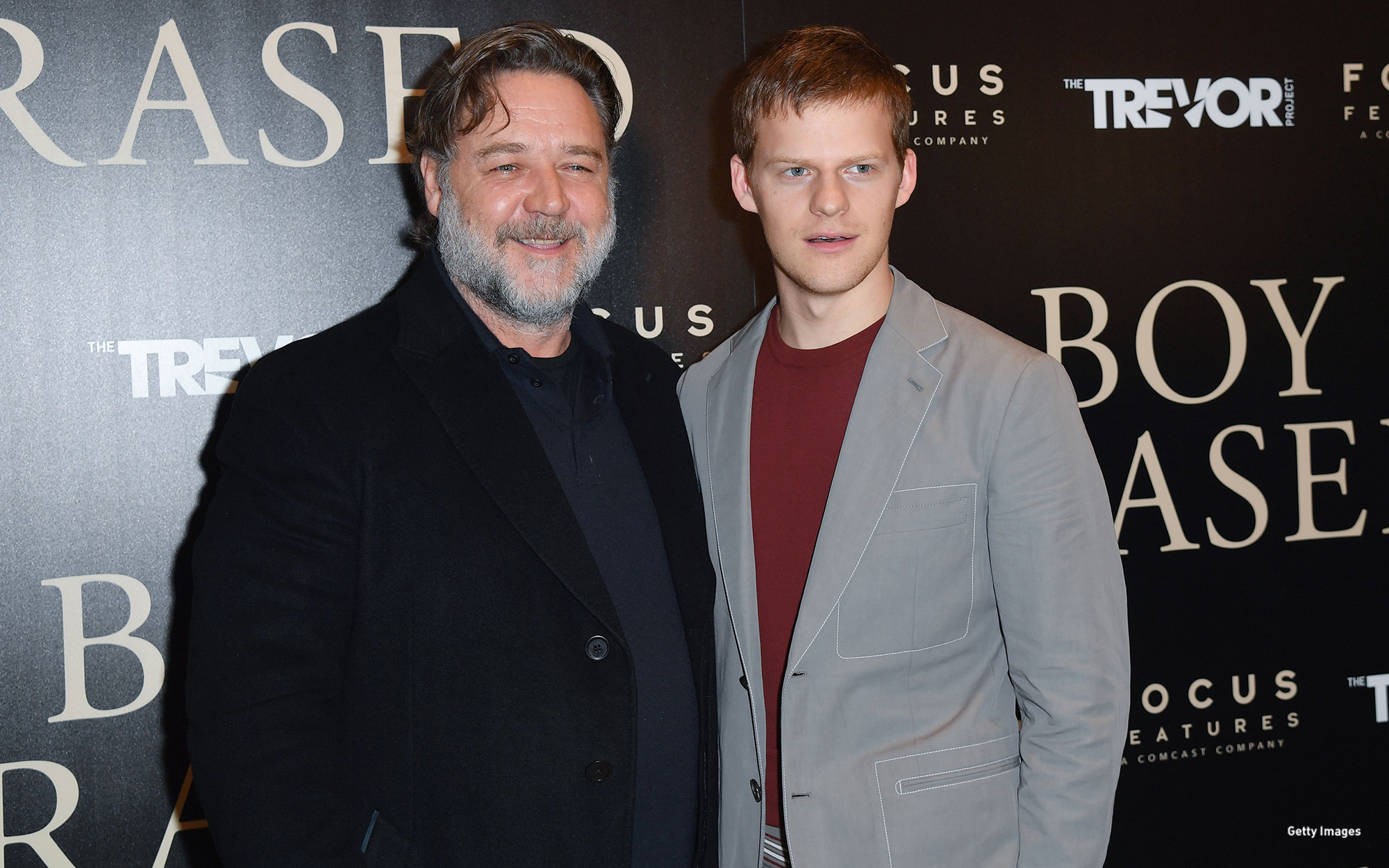 Boy Erased[/caption]
This coming-of-age drama opening in select theaters Friday is the year's second film (after The Miseducation of Cameron Post) to explore gay conversion therapy: the highly controversial practice of trying to change a person's sexuality using psychological or spiritual techniques. The excellent Lucas Hedges (Manchester by the Sea) stars as Jared, the 19-year-old son of a Baptist pastor (Russell Crowe) who's pressured to enter a conversion therapy center by his religious small-town community. Director Joel Edgerton (who plays the center's head therapist) maintains a nuanced approach to the tricky subject matter, eliciting strong performances from a fantastic cast that also includes Nicole Kidman as the boy's mother.
5. WHAT TO WATCH IF YOU'RE STAYING IN THIS HALLOWEEN
[caption id="attachment_437407" align="alignnone" width="2000"]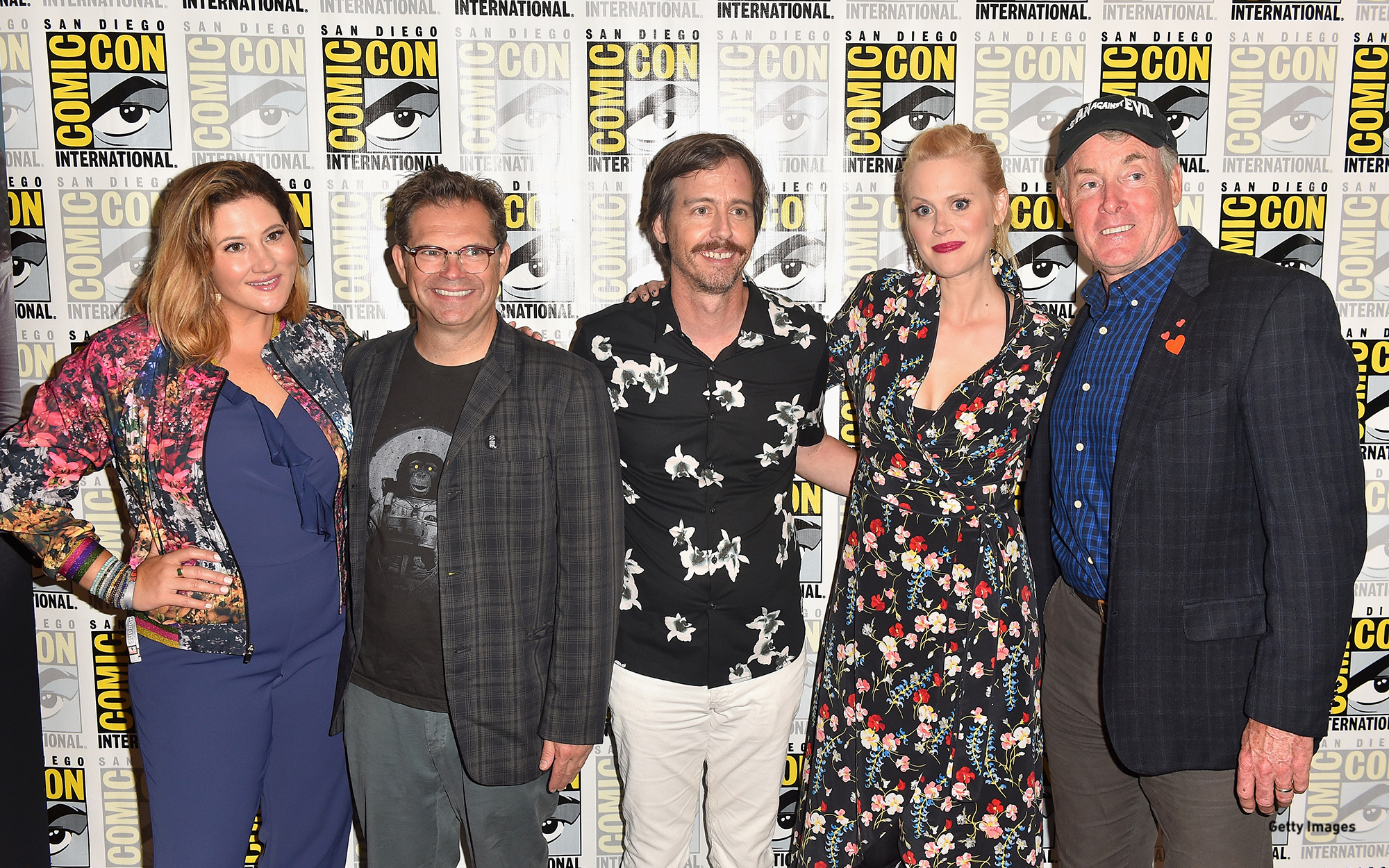 Stan Against Evil[/caption]
Season three of IFC's somewhat underrated comedy-horror series is perfectly-timed to premiere Wednesday, the spookiest night of the year. John C. McGinley excels as the title character, a kind of dad version of Buffy the Vampire Slayer who defends the fictional town of Willard's Mill from all manner of paranormal nasties. With guest stars including Maria Bamford and Christopher Mintz-Plasse lined up, plus an episode designed as a homage to The X-Files, the show's return definitely looks more treat than trick.
6. WHICH PODCAST TO TRY IF YOU'RE A VORACIOUS TV VIEWER
[caption id="attachment_437410" align="alignnone" width="2000"]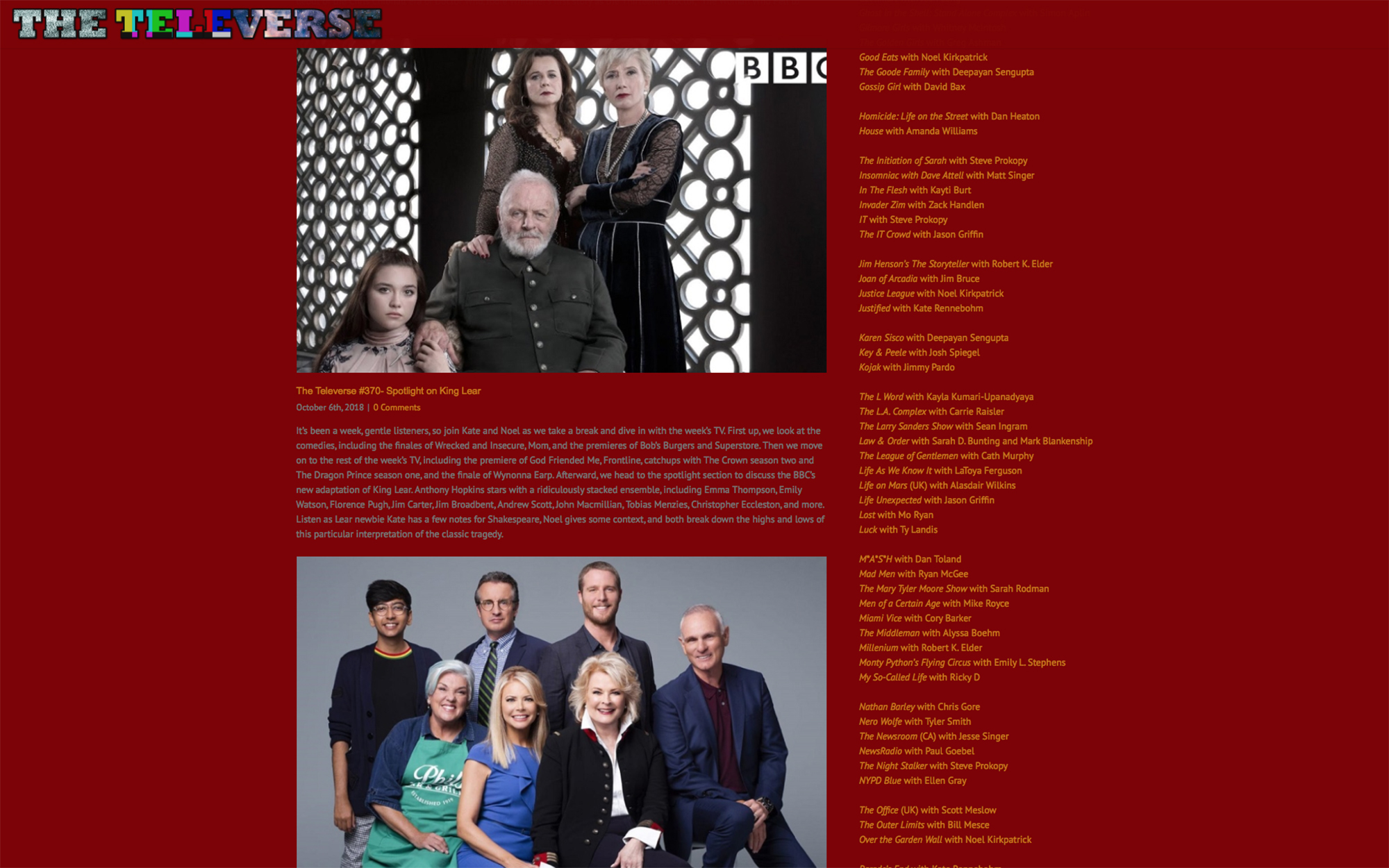 The Televerse[/caption]
There's a reason this weekly podcast is now approaching its 375th episode: hosts Kate Kulzick and Noah Kirkpatrick are super-knowledgeable and enthusiastic about TV, and never get snobby about which shows they discuss. In fact, recent episodes have covered everything from the Anthony Hopkins-led King Lear adaptation to hastily-assembled Roseanne spin-off The Conners. These days, it can feel as though we're all watching different shows at different times, so The Televerse might just offer that second perspective you don't always get at the watercooler any more.
7. WHICH HOT NEW BROADWAY MUSICAL TO KEEP AN EYE ON
[caption id="attachment_430095" align="alignnone" width="2000"]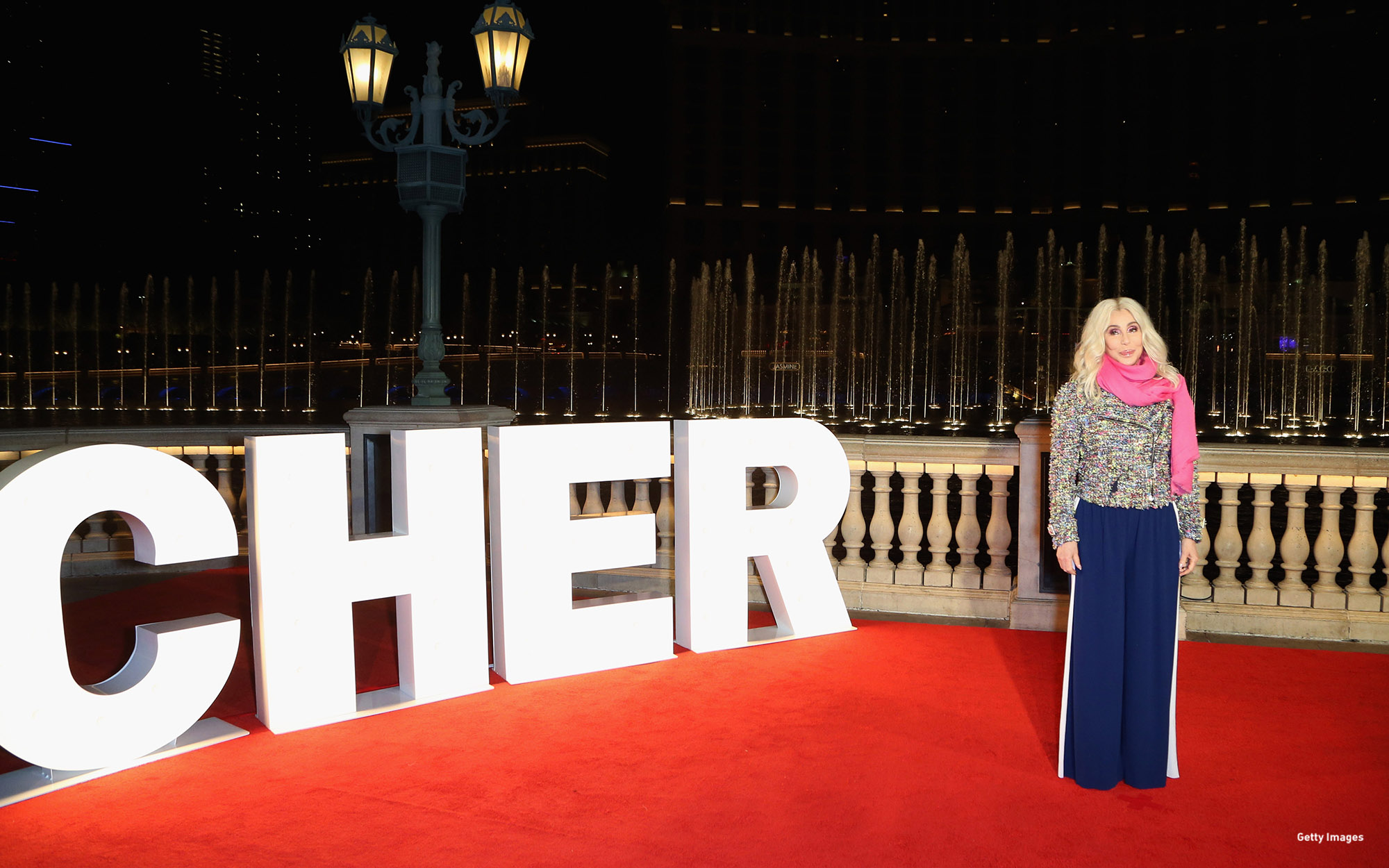 The Cher Show[/caption]
After premiering in Chicago in June, this jukebox musical based on Cher's early life and career begins previews Thursday at Broadway's Neil Simon Theater. Three different actresses (Stephanie J. Block, Teal Wicks, and Micaela Diamond) play the enduringly popular star at different stages in her career, while hits including "If I Could Turn Back Time" and "Believe" take pride of place. Keep an eye out for social media buzz ahead of opening night on December 3; there's no denying this show is well-timed to capitalize on Cher's post Mamma Mia! profile boost.
8. WHAT TO GO SEE IF YOU APPRECIATE A POWERFUL REAL-LIFE STORY
[caption id="attachment_437414" align="alignnone" width="2000"]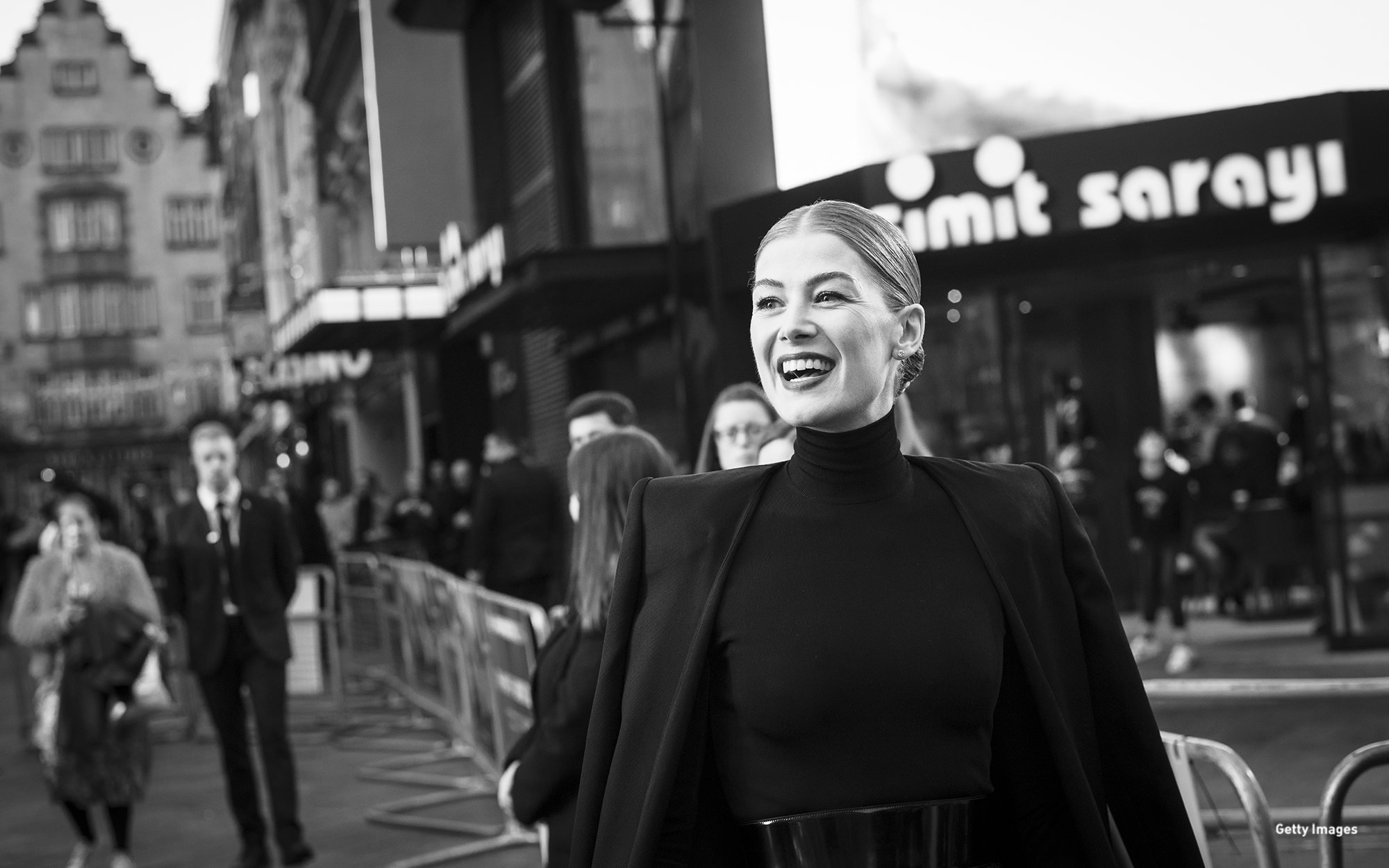 A Private War[/caption]
Rosamund Pike tackles her most fascinating role since Gone Girl in this biopic opening in select theaters Friday. She plays Marie Colvin, the award-winning Sunday Times war correspondent who was killed in 2012 while covering the siege of Homs in Syria. The script by Arash Amel (Grace of Monaco) suffers from some clunky dialogue, but this is largely smoothed over by Pike's performance; she's riveting as an incredibly driven woman battling PTSD while pursuing an increasingly dangerous vocation.
9. WHAT TO LISTEN TO FOR HARD-WON WISDOM
[caption id="attachment_437415" align="alignnone" width="2000"]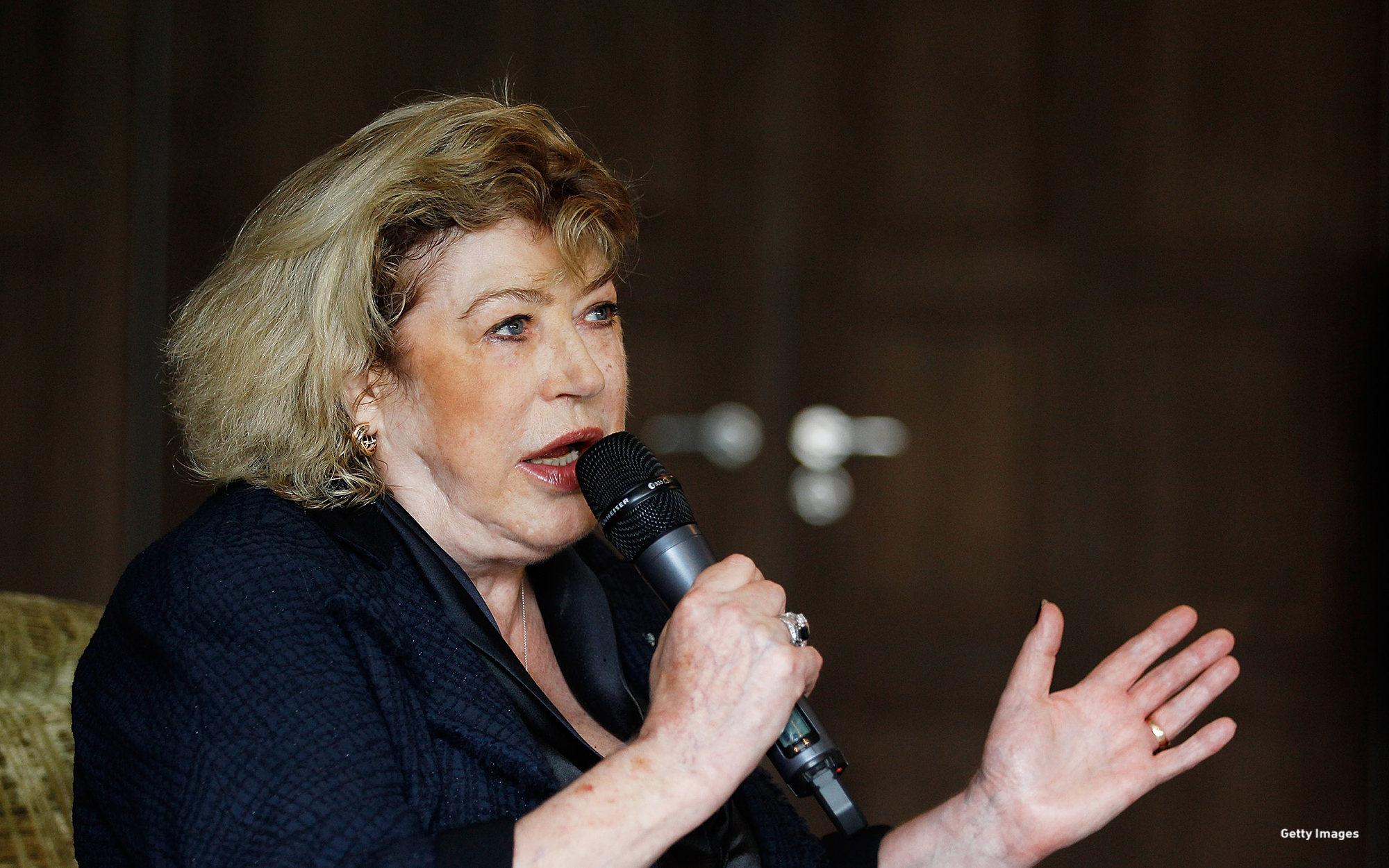 Marianne Faithfull: Negative Capability[/caption]
Nearly 40 years after 1979's remarkable comeback album Broken English secured her iconic status, Marianne Faithfull remains a major draw for alt-rock's great and good; this new album dropping Friday sees her collaborate with Nick Cave and Mark Lanegan, among others. Highlights include "They Come at Night," written by Faithfull about the November 2015 Paris attacks, and new recordings of her key career songs "As Tears Go By" and "Witches' Song." As ever, the singer's rasping vocals command your full attention with a kind of ravaged dignity.
10. AND FINALLY, WHICH UPCOMING VEGAS RESIDENCY TO LOOK OUT FOR
[caption id="attachment_437416" align="alignnone" width="2000"]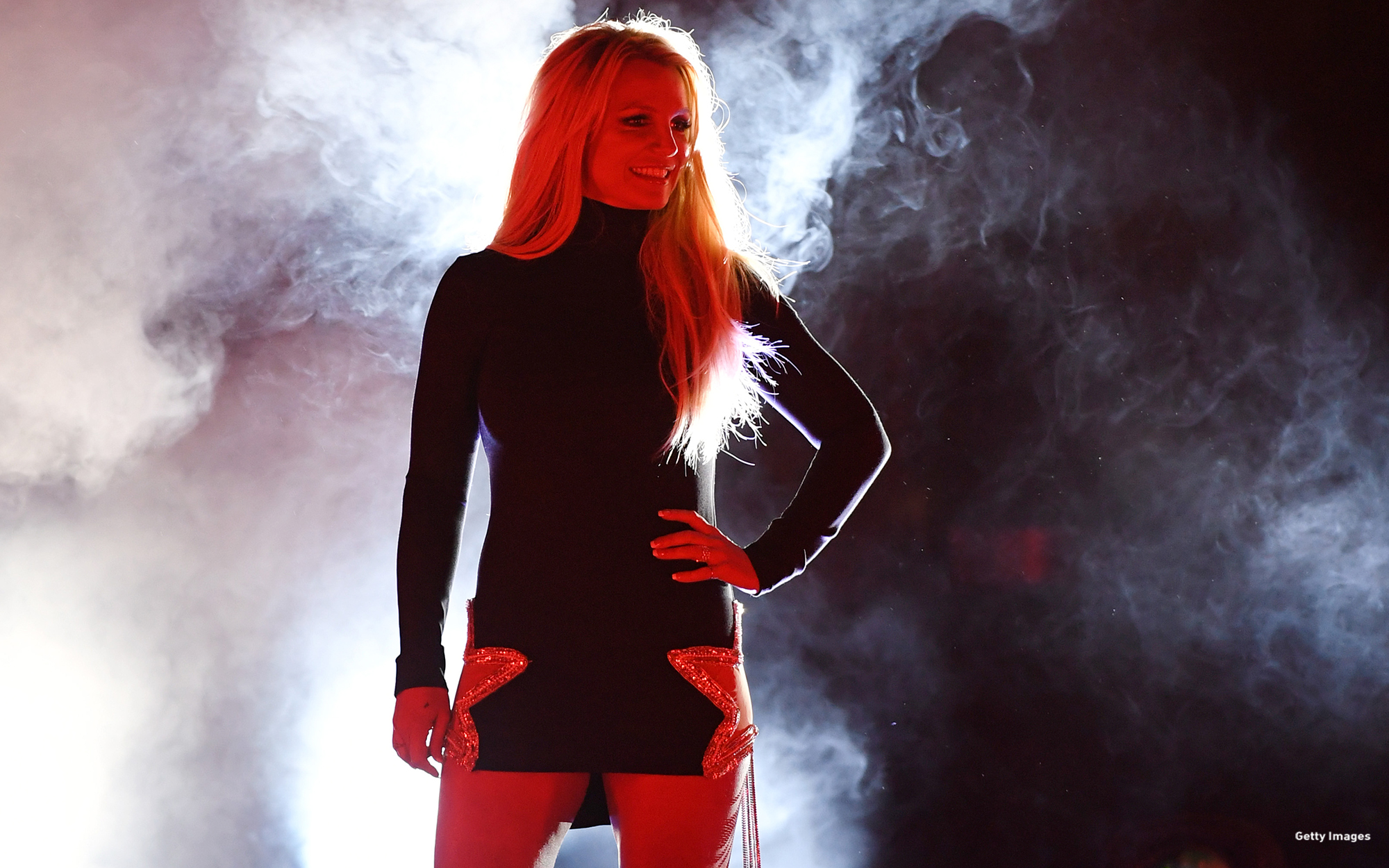 Britney Spears: Domination[/caption]
Though some critics have questioned the extent to which she sang live, Britney Spears' last Las Vegas residency was a spectacular success: the pop icon played to more than 900,000 fans over 248 shows between December 2013 and December 2017. She's also been credited with attracting a younger crowd to the glitzy Nevada resorts. Tickets have just gone on sale for her second Vegas residency show, Domination, which begins at the Park Theater in February 2019 and is rumored to have a more "urban" flavor. Millennial pop fans will want to start saving their pennies ASAP.
What are your plans for this week?