10 Things You Need to Know This Week February 4-10
No travel plans for a while? Don't worry – this week's On the Beat will take you all the way from Los Angeles to Berlin, via a couple of stop-offs in Norway. That's quite a lot to take in, so let's get started right away.
1. WHAT TO WATCH FOR A NEW ERA OF POST-APOCALYPTIC THRILLS
[caption id="attachment_441992" align="alignnone" width="2000"]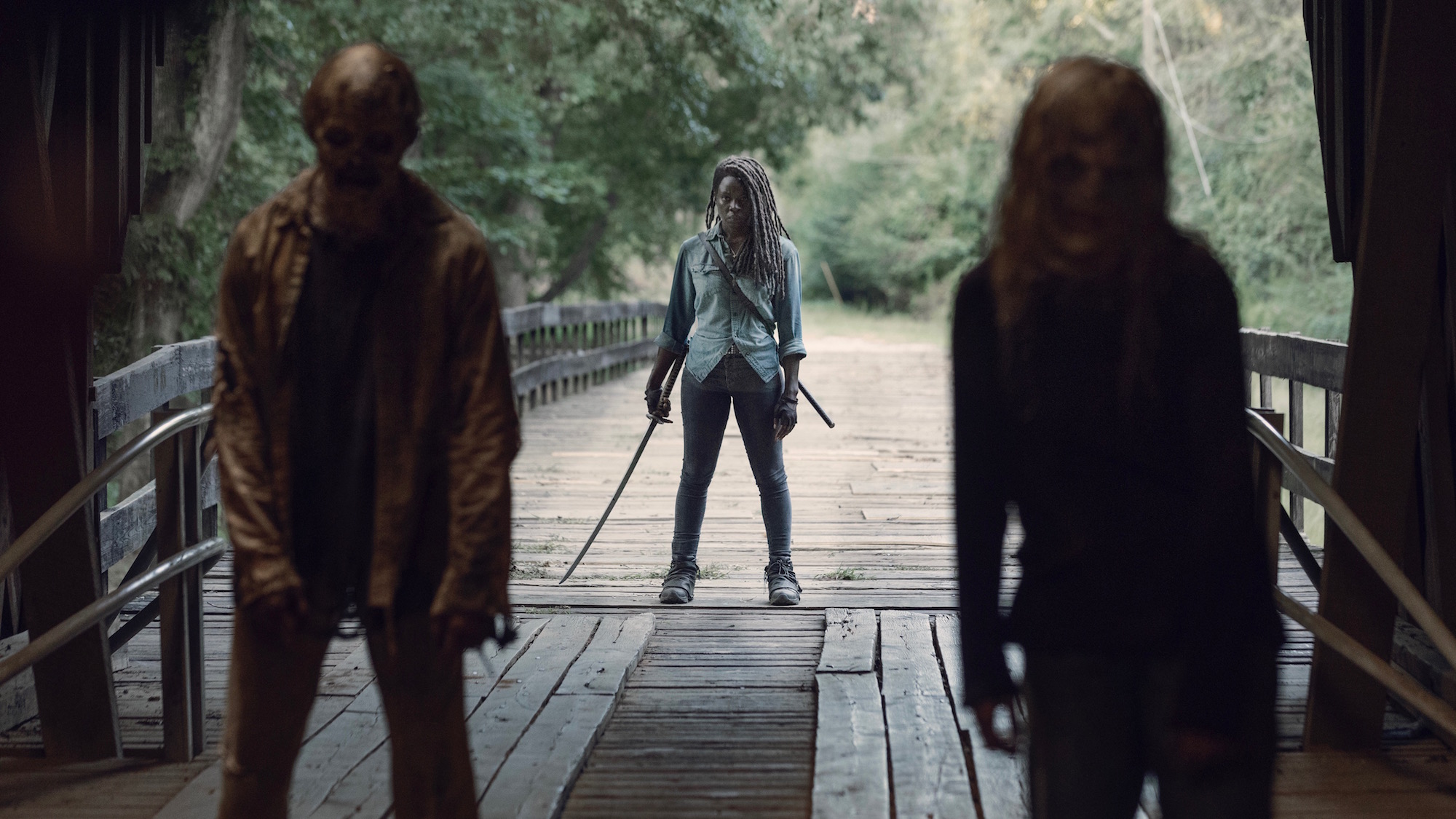 The Walking Dead[/caption]
When season nine of The Walking Dead resumes Sunday, it could initially be bittersweet for longtime fans: after all, these eight episodes will be the first without Andrew Lincoln's Rick Grimes, who bid farewell to the AMC show in November. But at the same time, there's plenty to keep us hooked (and spooked), including the emergence of a new group of survivors called the Whisperers, who disguise themselves by wearing the skin of the undead. Let their power struggles with the Walkers commence!
2. WHAT TO GO SEE FOR ITS FABULOUS CAST
[caption id="attachment_441994" align="alignnone" width="2000"]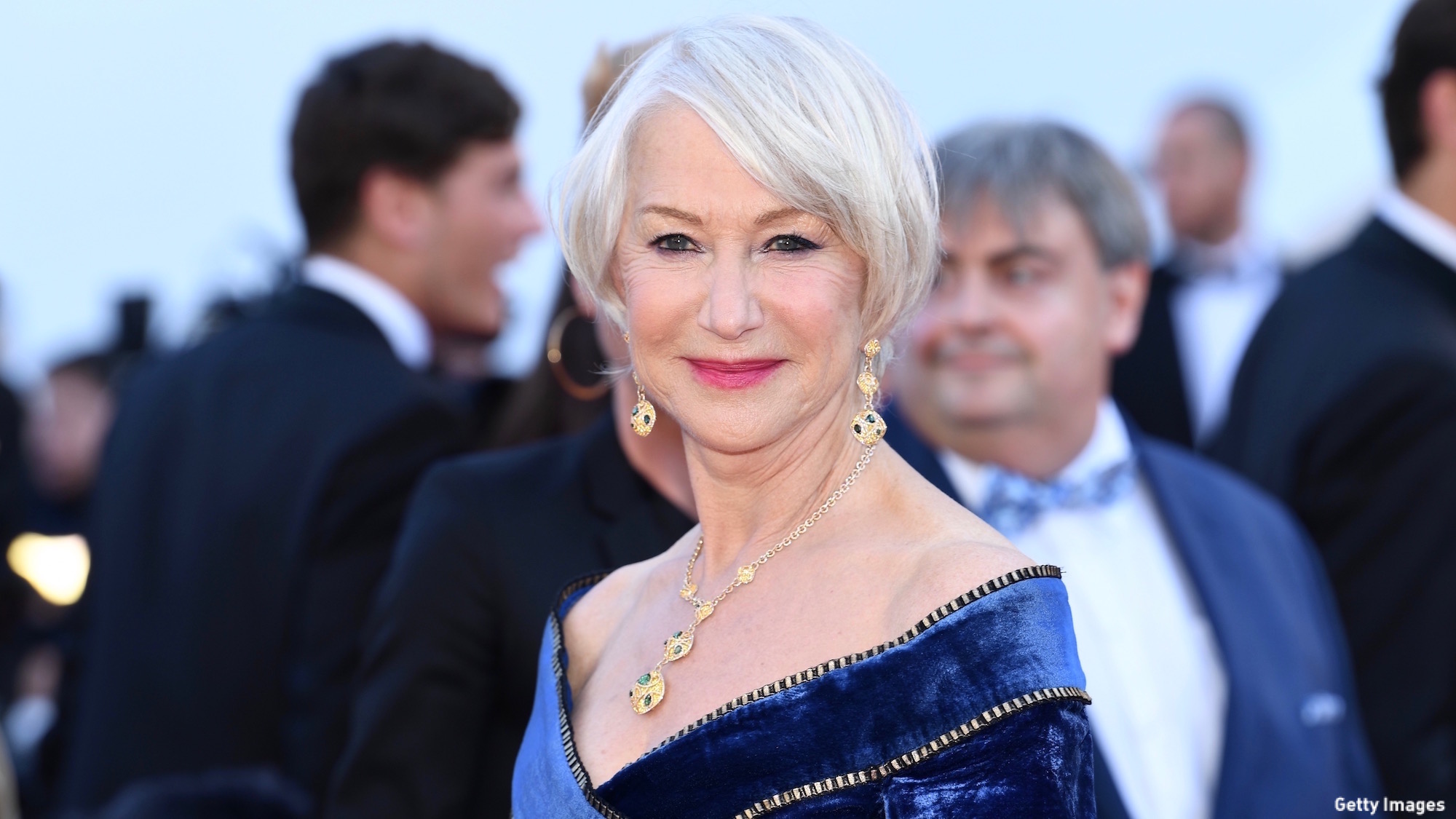 Berlin, I Love You[/caption]
This romantic anthology film opening in select theaters Friday is part of the 'Cities of Love' franchise created by French producer Emmanuel Benbihy; previous installments were set in New York and Paris. You'll surely connect with some of the 11 individual stories better than others, but the film's appeal is pretty clear-cut: it's a chance to see a terrific ensemble cast that includes Dame Helen Mirren, Keira Knightley, Iwan Rheon, Jim Sturgess, and Diego Luna chasing romance in one of the world's most vibrant cities.
3. WHAT TO PLAY WHEN YOU'RE FEELING A LITTLE BIT SASSY
[caption id="attachment_441996" align="alignnone" width="2000"]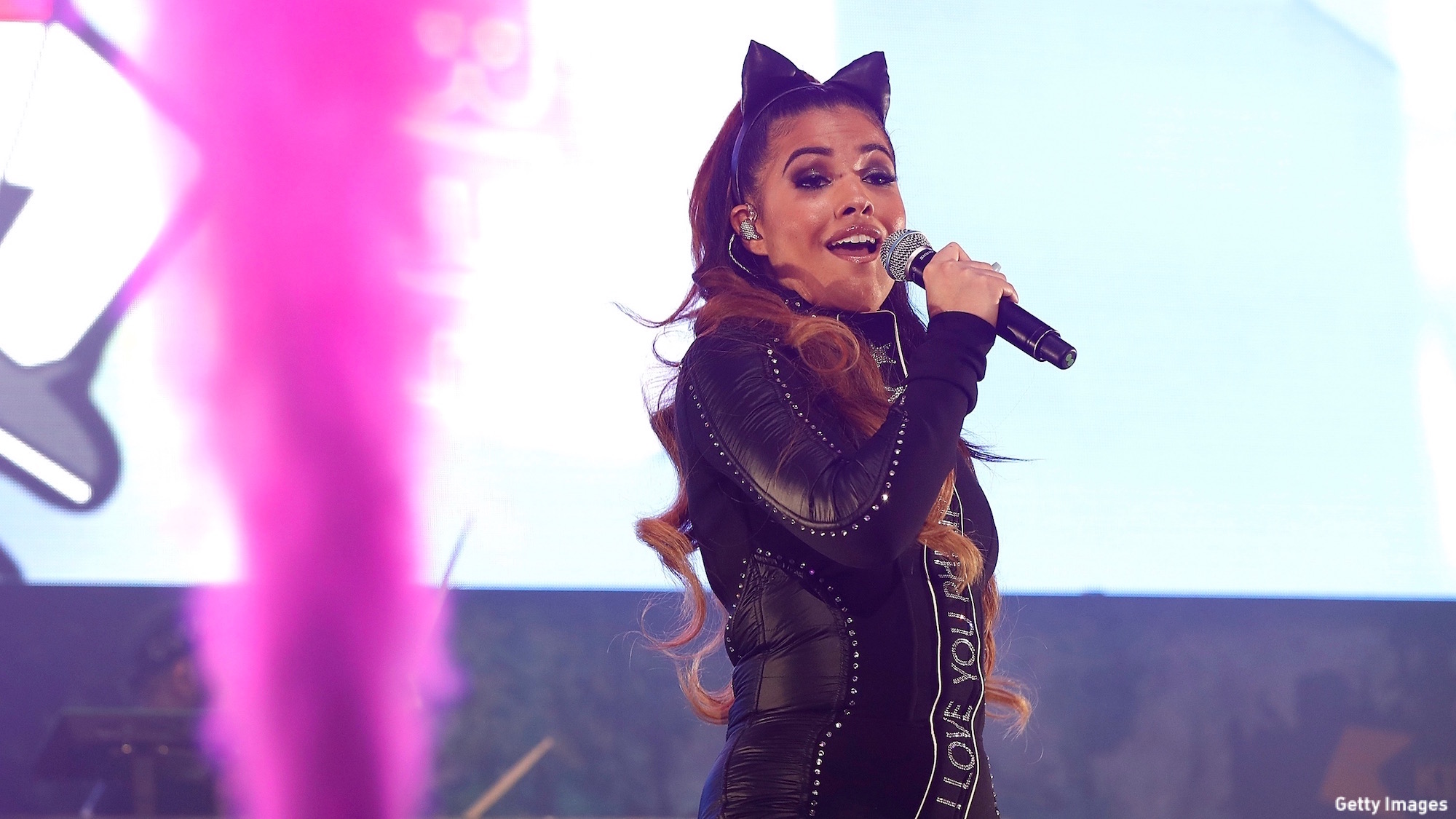 Mabel: "Don't Call Me Up"[/caption]
British singer-songwriter Mabel McVey has released a series of R&B earworms since she emerged in 2015, but this new single is her purest pop moment yet. Co-written and produced by Ed Sheeran collaborator Steve Mac, "Don't Call Me Up" is a tropical-flecked tune about going out and getting over your chorus. "One drink and you're out of my mind," McVey sings breezily on the chorus. It's slick, on trend, and very infectious.
4. WHICH TO GO SEE IF YOU HAVE A STRONG STOMACH
[caption id="attachment_441999" align="alignnone" width="2000"]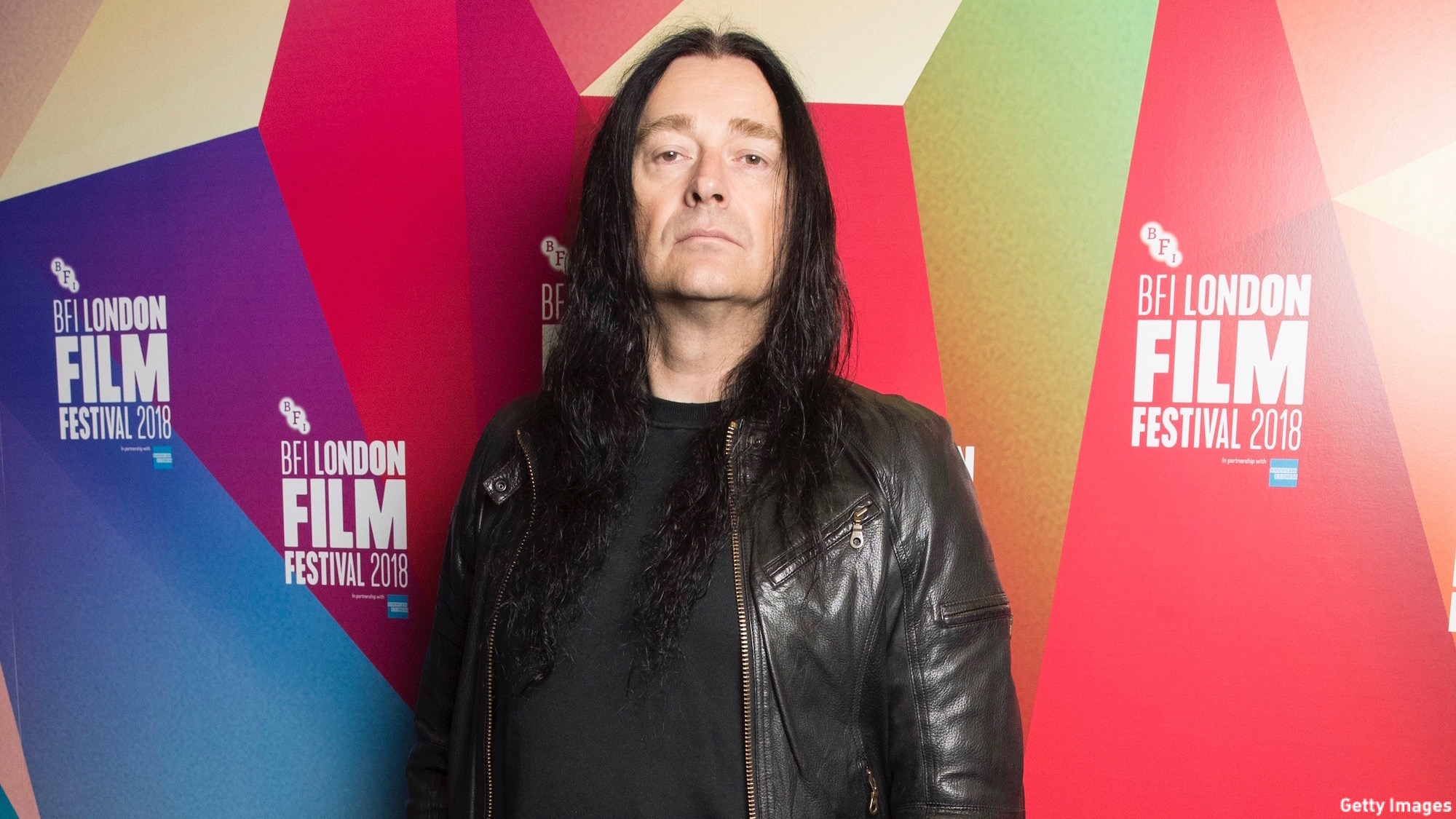 Lords of Chaos[/caption]
Though best known for making groundbreaking music videos with Lady Gaga and Madonna, Jonas Åkerlund started out as a member of Swedish black metal band Bathory. So, he's perfectly placed to direct Lords of Chaos, a thriller based on a disturbing series of crimes which occurred in early '90s Norway connected to the black metal bands Mayhem and Burzum. Opening in select theaters Friday, and boasting a talented young cast that includes Brooklyn's Emory Cohen, Lords of Chaos promises to illuminate the very darkest side of this self-consciously sinister musical subgenre.
5. WHICH PODCAST TO TRY IF YOU HAVE AN INTEREST IN OPERA
[caption id="attachment_442000" align="alignnone" width="2000"]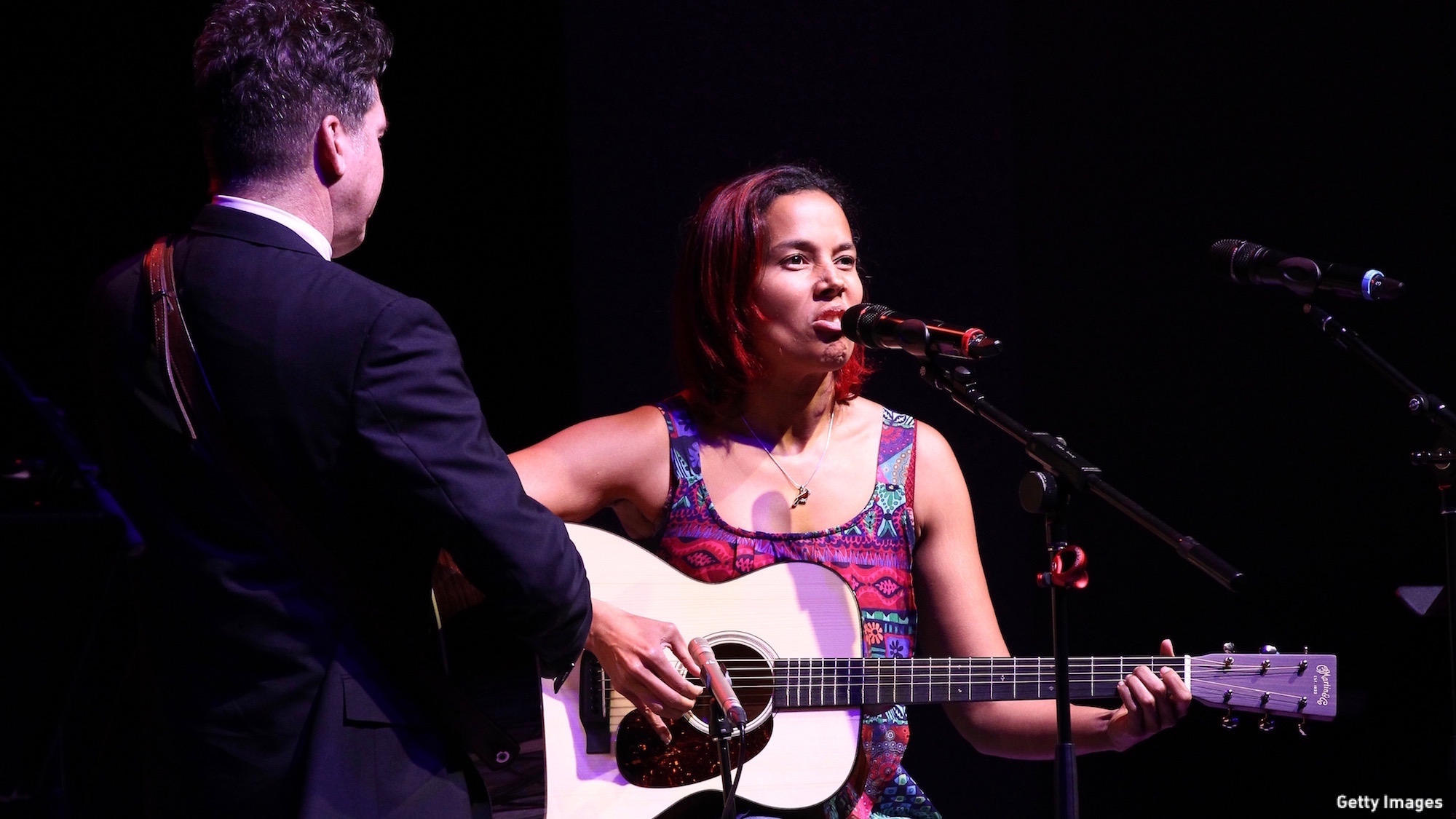 Aria Code[/caption]
Co-produced by New York City's Metropolitan Opera, this 10-episode podcast aims to "explore the beauty, drama, and wonder of timeless arias," the show-stopping solo parts of a production. Hosted by Grammy winner Rhiannon Giddens, each episode focuses on a different aria from famous works such as Puccini's La Bohème and Mozart's The Magic Flute, with contributions from illustrious opera stars including Plácido Domingo, Joyce DiDonato, and Vittorio Grigolo. Frankly, listening to Aria Code could bring a touch of class to even the most cramped or traffic-flogged commute. 
6. WHICH LEGENDARY ACTRESS TO FOLLOW ON INSTAGRAM
[caption id="attachment_442001" align="alignnone" width="2000"]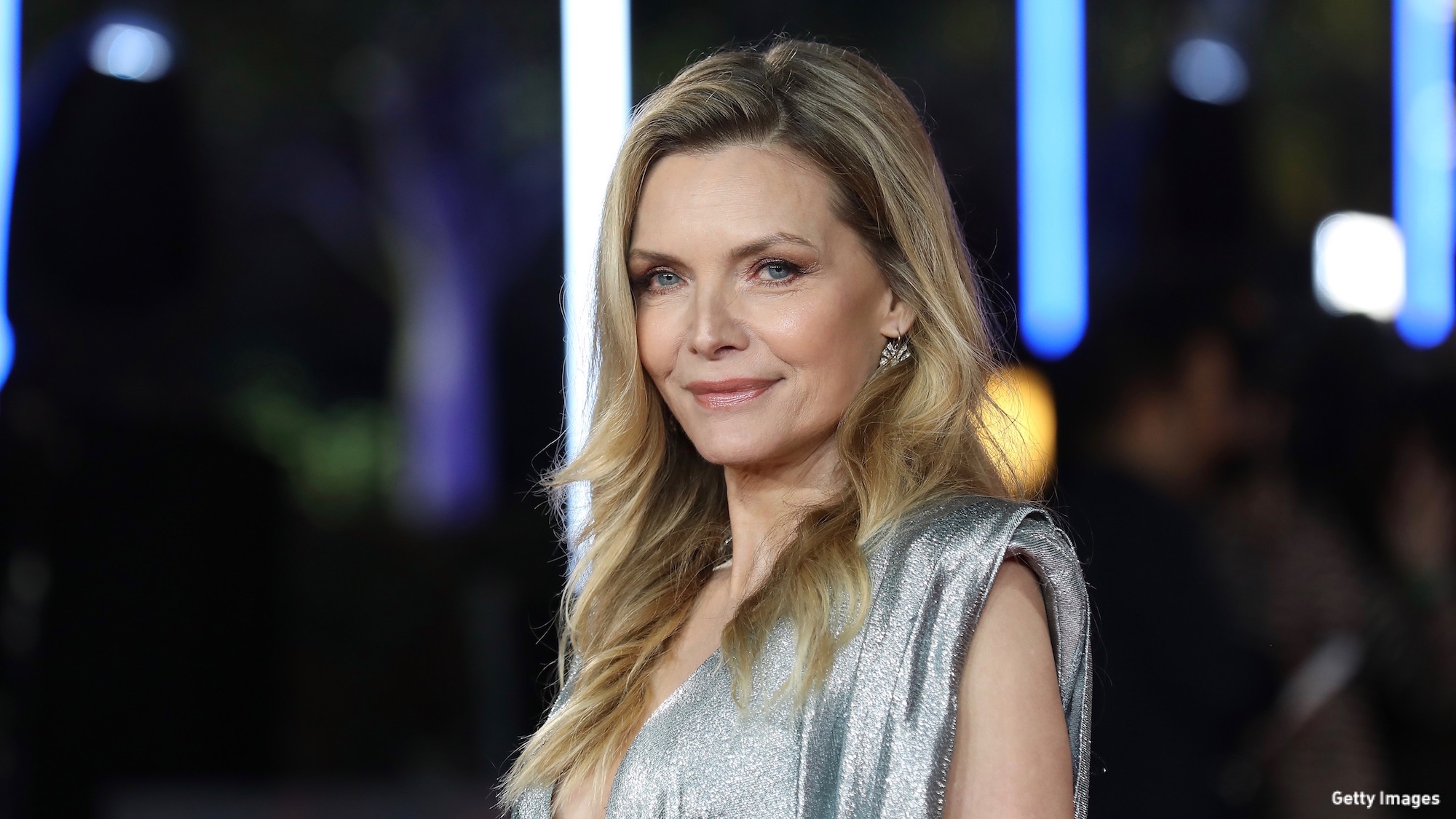 @michellepfeifferofficial[/caption]
Though she's a little more selective about her projects these days, Michelle Pfeiffer remains a pop culture icon; in 2014 she was name-checked on two international hit singles, Vance Joy's "Riptide" and Mark Ronson's "Uptown Funk." Last month she joined Instagram by sharing a throwback clip of her badass work as Catwoman in Batman Returns, suggesting she'll take to social media like a natural. Just don't expect too many sneak peeks of her upcoming role in Avengers: Endgame, a superhero sequel shrouded in the usual Marvel secrecy.
7. WHAT TO GO SEE IF YOU ENJOY A QUALITY INDIE FLICK
[caption id="attachment_442002" align="alignnone" width="2000"]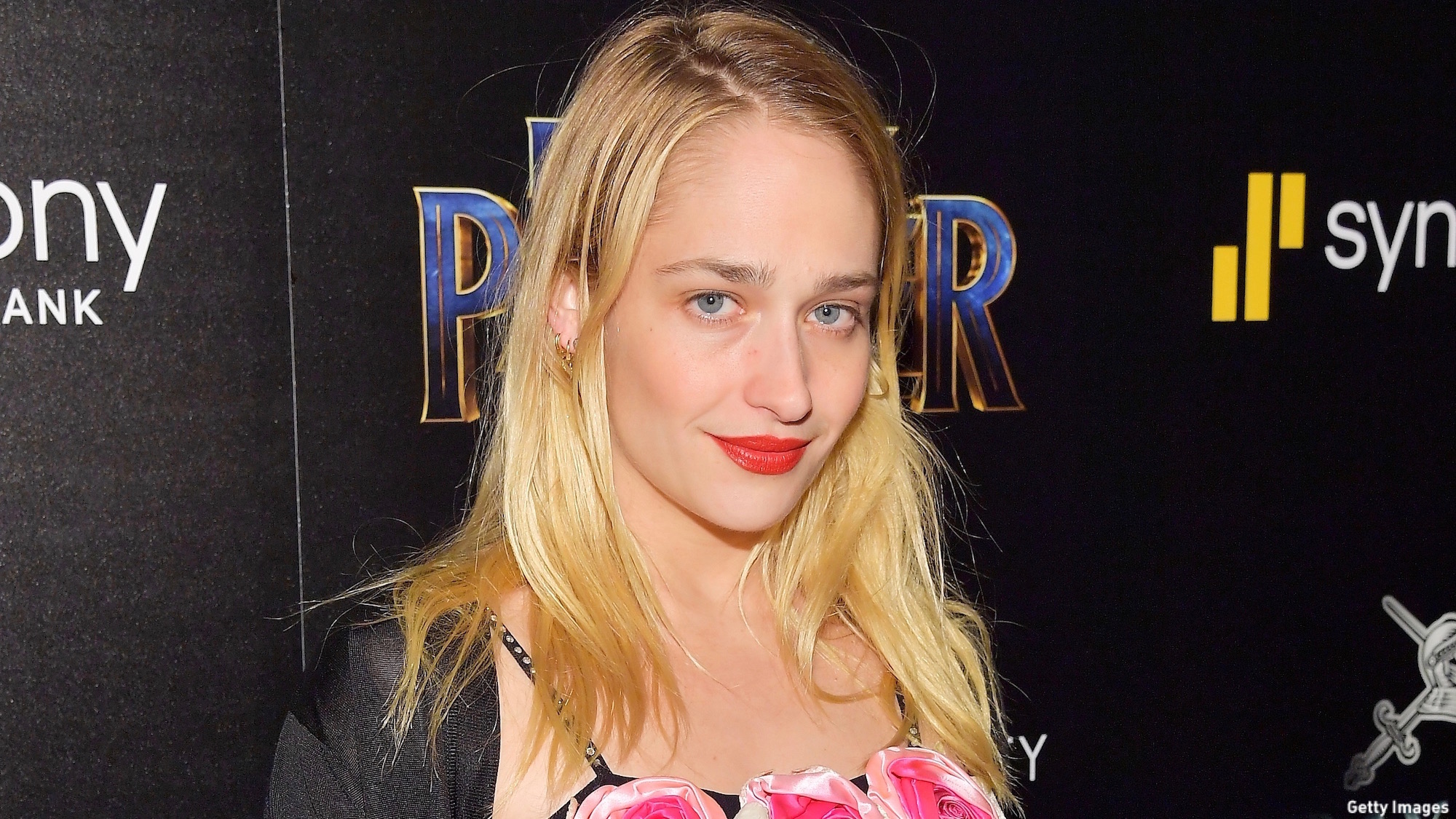 Untogether[/caption]
Opening in select theaters Friday, this directorial debut from author Emma Forrest brings together an incredibly appealing cast. Girls' Jemima Kirke stars as Andrea, a former addict and wannabe writer who embarks on a relationship with an emotionally unavailable war veteran (Jamie Dornan). Meanwhile, her sister Tara (Jemima's real-life sister Lola Kirke) finds herself torn between two intriguing older men (Ben Mendelsohn and Billy Crystal). Reviews from last year's Tribeca Film Festival, where Untogether premiered, suggest Forrest explores their interlocking relationships with a smart sensitivity. 
8. WHAT TO TRY IF YOU LIKE THE QUIRKIER SIDE OF POP MUSIC
[caption id="attachment_441998" align="alignnone" width="2000"]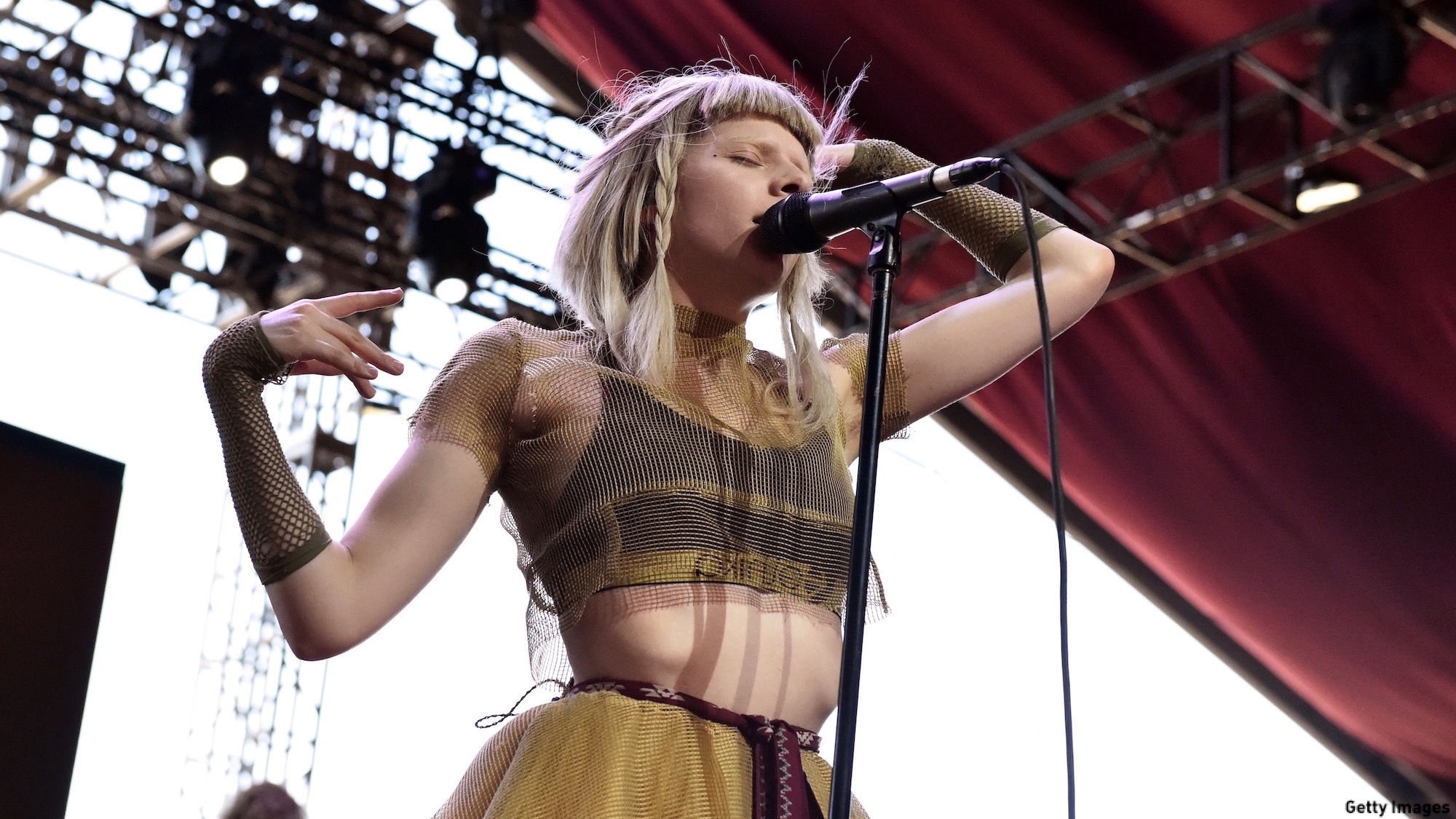 Aurora: "Animal"[/caption]
Norwegian singer-songwriter Aurora Aksnes is one of music's most intriguing and unique rising stars. For her latest campaign, she's chosen not to follow traditional industry release patterns, instead dropping her Infections of a Different Kind album in two parts. "Step 1" arrived last September, and "Animal" is the first taster for "Step 2" due later this year. It's a typically interesting electro-pop song with lyrics exploring human nature and production which recalls '80s Kate Bush. If you haven't caught on to Aurora yet, this is a great place to start. 
9. WHICH INSTAGRAM TO FOLLOW FOR DAZZLING DESIGN
[caption id="attachment_442008" align="alignnone" width="2000"]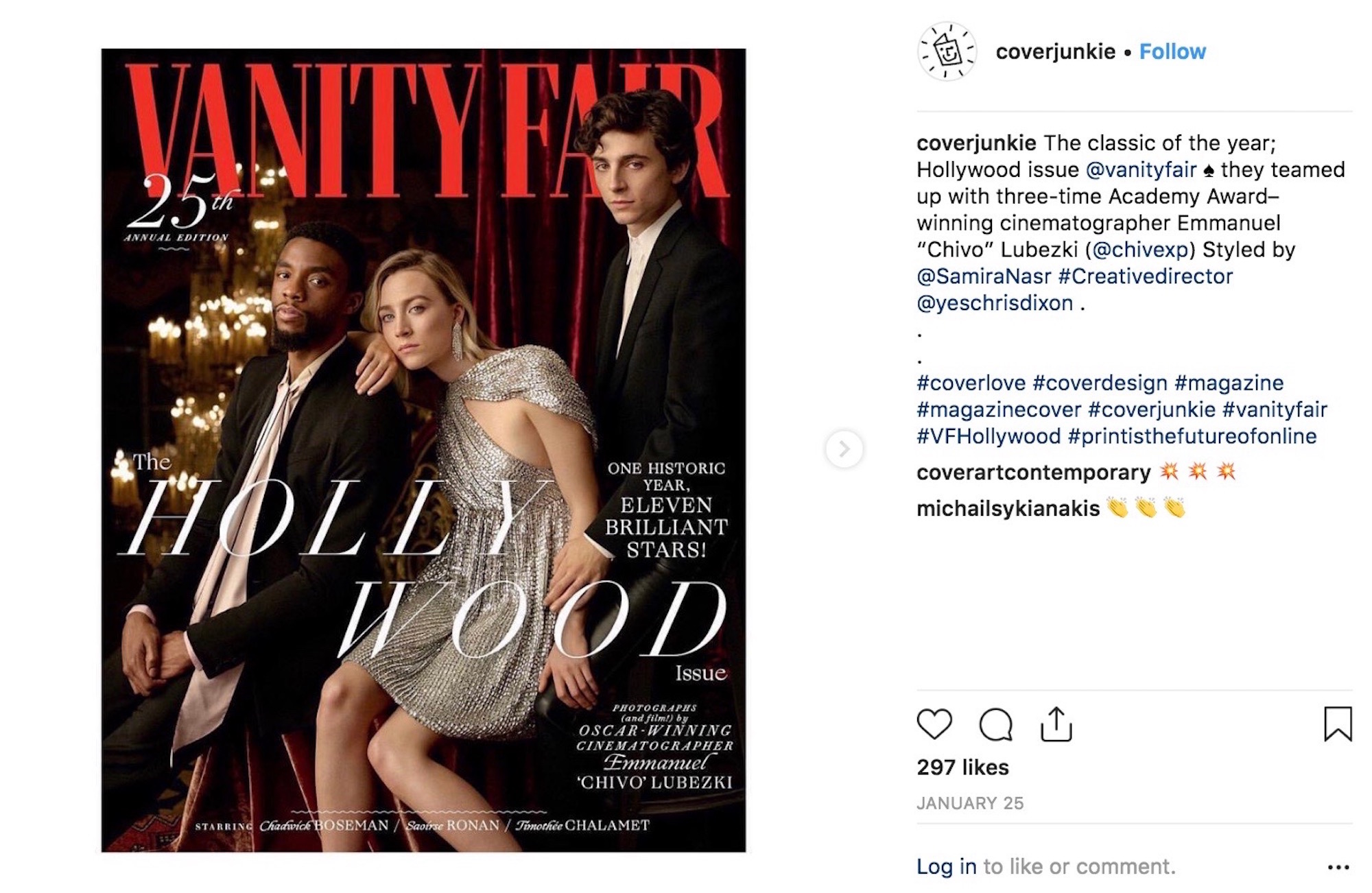 @coverjunkie[/caption]
This Instagram account bills itself as "a celebration of creative magazine covers and their ace designers," offering a daily riposte to suggestions that the magazine industry is dying. Its curators spotlight design from all over the world: you might see the latest ace Vanity Fair cover; or you could see something clever and innovative from Dutch title de Volkskrant or British weekly Shortlist. It's a fab account which will add a colorful splash to anyone's Insta feed.
10. WHAT TO GO SEE FOR COMEDY WITH A TOPICAL EDGE
[caption id="attachment_441997" align="alignnone" width="2000"]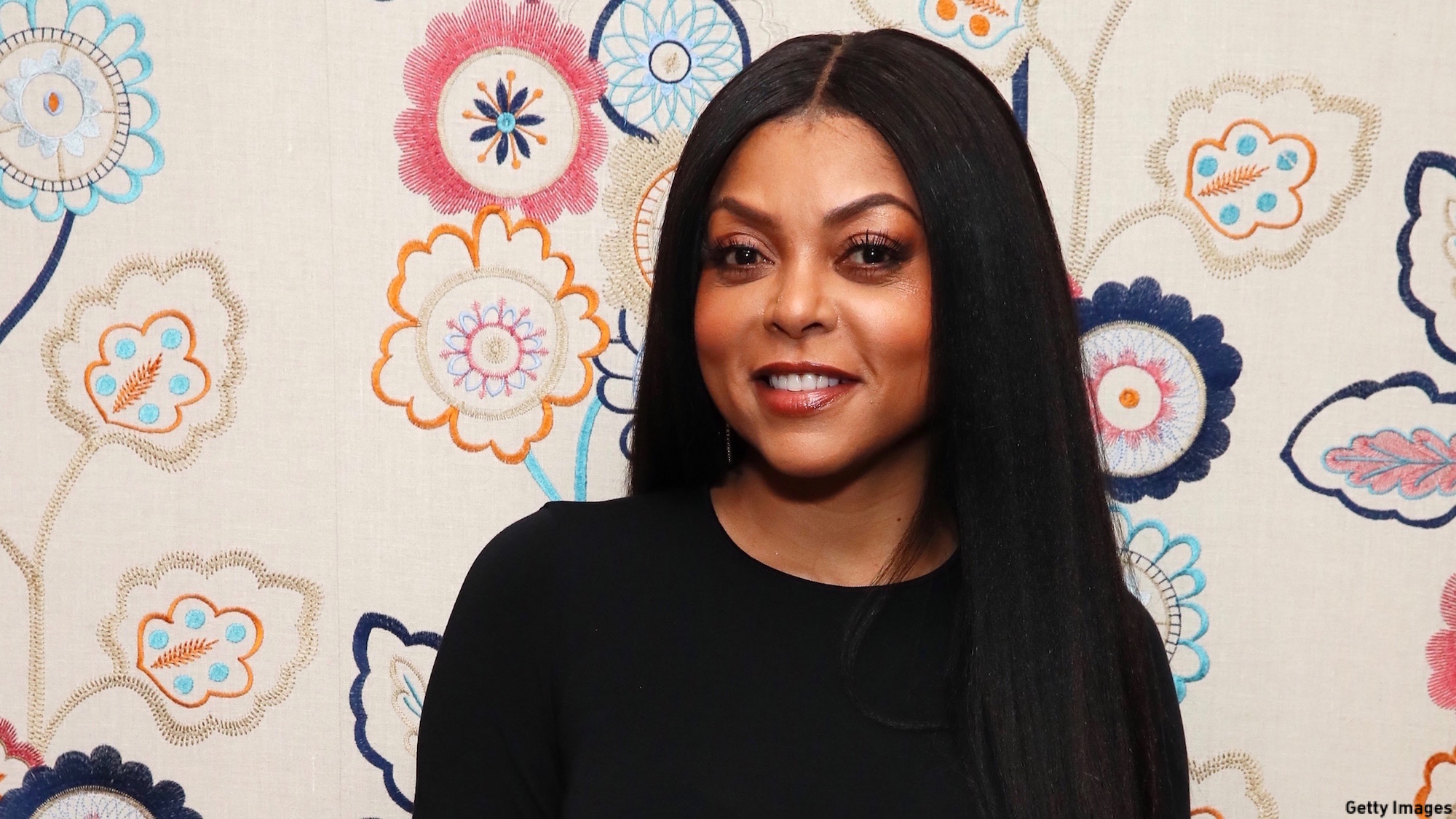 What Men Want[/caption]
This fantasy comedy film opening in theaters Friday is a gender-swapped remake of 2000's Mel Gibson vehicle What Women Want. Here, Taraji P. Henson stars as a successful sports agent who's consistently overlooked in favor of her male colleagues until she suddenly gains the ability to hear their thoughts. Sure, it's a slightly corny premise, but What Men Want feels especially relevant at a time when society is questioning the gender pay gap and workplace equality generally. And it helps that the always-compelling Henson is flanked by a rock-solid cast that includes Tracy Morgan, Mark Greenfield, and 2 Dope Queens' Phoebe Robinson.
What are your plans for this week?