10 Things We Want to Do with Sir Ian McKellen This Summer
It's not terribly hot just yet, but we are officially in summer. And, it makes us think about all the warm weather events we'd like to take part in. While it's easy enough to go it on our own, it might be nice to have some company.
And, who would we want to go on mini adventures with? Enter: Sir Ian McKellen. He's always up to something, so let's catch up with him to bop around town with him:
1. Sit Poolside
https://www.youtube.com/watch?v=25QcYpYCu4Q
Our first idea involves being near water. We opt for a pool vs. the beach, as the sand can be cumbersome. Wouldn't it be so nice to sip on fancy drinks with Sir Ian poolside. In this situation we might call on Sir Ian to do the heavy lifting and recite sonnets from Shakespeare. He's just signed on to reprise his role as Prince Hamlet, which he first portrayed in 1971, so that might be a good starting point.
2. Go for a Stroll
https://www.youtube.com/watch?v=ljKzFGpPHhw
Walking may not sound like much of an event, but when doing so in London, there's so much to soak in. We'd ask Sir Ian to show us some of the spots where he's shot movies before. For instance, he and Dame Helen Mirren filmed a lot of scenes in London for 2019's The Good Liar. In 2016, Sir Ian hosted a double decker tour, visiting historical buildings that were used to film Richard III. He's done this before.
3. Take a Spin on the London Eye 
https://www.youtube.com/watch?v=DIB_vr-txEs
We're not really a fan of heights, but we'll have Sir Ian to cling to! The London Eye is a ferris wheel on London's south bank and it's 443 feet tall. It's not a ferris wheel in the traditional sense with two-seaters, but instead has 32 "capsules" that hold up to 25 people each. We'll count on there being no malfunctions, but if there's any funny business, Sir Ian has starred in action films like the X-Men franchise. We'll feel safe with him nearby.
4. Head to the Country 
https://www.youtube.com/watch?time_continue=8&v=1BkEluTXrU8&feature=emb_logo
While London is magnificent, it might be nice to take a break from the city. We'd love to hop in a car with Sir Ian and head to the border of England and Wales. In 2012, Sir Ian starred in the Doctor Who episode "The Snowmen," providing the voice for the Great Intelligence. With DW being filmed in Wales, Sir Ian is sure to know his way around. And, if not, we can help out with this hand-dandy guide on Wales from the Anglo Files. 
5. Go on a River Cruise
https://www.youtube.com/watch?v=Vj1e91EutJo
The country is nice, but we know we'll be missing the buzz of the city soon enough. A way to ease back into city life is with a river cruise. We can observe the action from the sanctity of the water. There are plenty of ports to hop on a boat and take a tour of the River Thames. Hopefully the cruise will be relaxing and offer some downtime to just chat. It'd be wonderful to hear from Sir Ian, in his own words, how he co-created the LGBTQ organization Stonewall. 
6. Grab a Quick Bite
https://www.youtube.com/watch?v=0G1lIBgk4PA
We've been indulging in summer-y events, but sometimes it's a relief to just sit down and have a "nosh." In 2015, the iconic Sir Ian took on the iconic role of Sherlock Holmes in the movie simply called Mr. Holmes. With that in mind, why don't we make a visit to Speedy's Sandwich Bar & Cafe, which is conveniently located next door to 221b Baker Street, Sherlock Holmes' place of residence. On the way out, we can pick up two souvenir tee shirts. Besties!
7. Lounge in Hyde Park 
[caption id="attachment_463073" align="alignnone" width="2000"]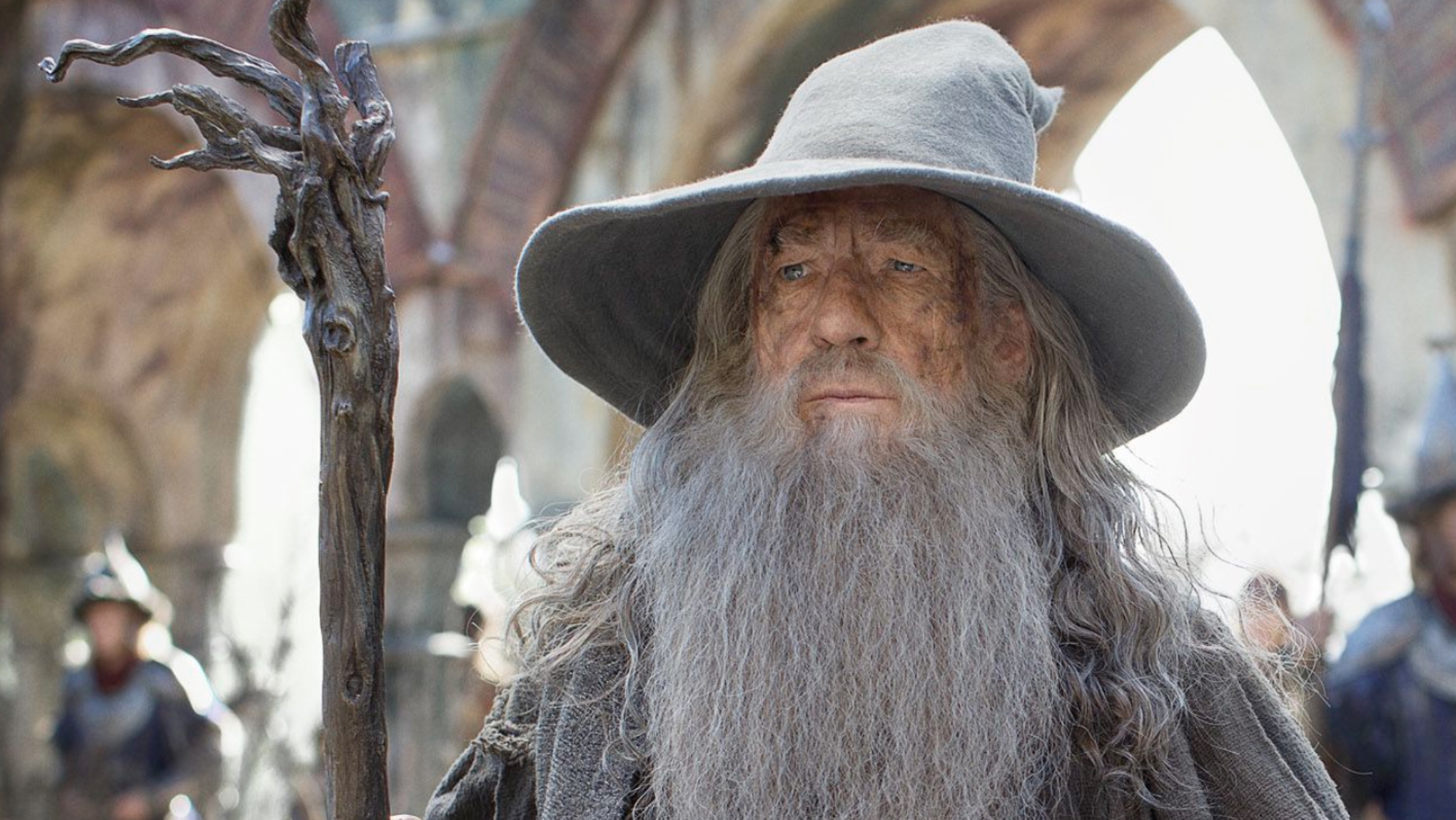 (Photo: Warner Bros.)[/caption]
Hanging in a park is ideal for a long summer day. London is known for its royal parks, with Hyde Park coming to mind. It's topped up with people hanging, chatting, frisbee-ing and what not. We'll call on this recent Anglo post on how to host a quintessentially British picnic, which includes suggestions on what to bring, like a blanket, a basket, food items, drinks, etc. We'll add one more, bring your own Ian McKellen. Maybe Sir Ian will bring his Gandalf hat to block the sun? We're picturing this exchange: "Sir Ian, can we borrow your hat for a few minutes?"/ "You cannot pass (the middle of the picnic blanket)!"
8. Go to a Rooftop Movie Screening 
https://www.youtube.com/watch?v=Nn2G6YrvibM
And what shall we do in the evening? The Rooftop Film Club, located in Peckham, hosts nightly screenings. It seems like a delightful way to spend a lazy summer evening, sitting back in a comfy lounge chair, donning wireless headphones (provided on arrival). Maybe we can call ahead and arrange for one of Sir Ian's movies to be shown. Any requests? We vote for the 1998 biopic Gods and Monsters, starring Sir Ian as director James Whale.
9. Hit up a Pub 
https://twitter.com/BobLebowski/status/457902778497523712
With all this bopping around, one gets thirsty. And, the U.K. is known for its pubs. There are plenty to choose from, but really, if there's a seat and a tap, we're good. Actually, we'd even stand. One of our favorites is The York in Angel, London (yep, that's the name, it's located in North Islington). The area is populated with offices and shopping, as well as residences. But we have a feeling it's off the beaten path enough, that Sir Ian can have some privacy. It's the kind of pub that you can take your drink outside and have a bit of a wander.
10. Soak Up Some AC
https://www.youtube.com/watch?v=3VavIcYEQZs
Lastly, being outside can be overrated. We're definitely ones to enjoy the indoors, flip on the AC and... "Ahhhhh." We can't just sit and stare at each other, though. Or, read books separately. As that would be a huge waste of Ian McKellen time. So, with that said, he does a spot on Dame Maggie Smith impression. We're guessing there's more where that came from.
Do you want to pal around with Sir Ian McKellen? What would you get up to?