10 Things to Know This Week March 9-15
This week's On the Beat includes a Dame, a Doctor Who alum, and a former member of One Direction. Let's dive right in.
1. WHAT TO WATCH IF YOU CAN'T RESIST A MURDER-MYSTERY
[caption id="attachment_441998" align="alignnone" width="2000"]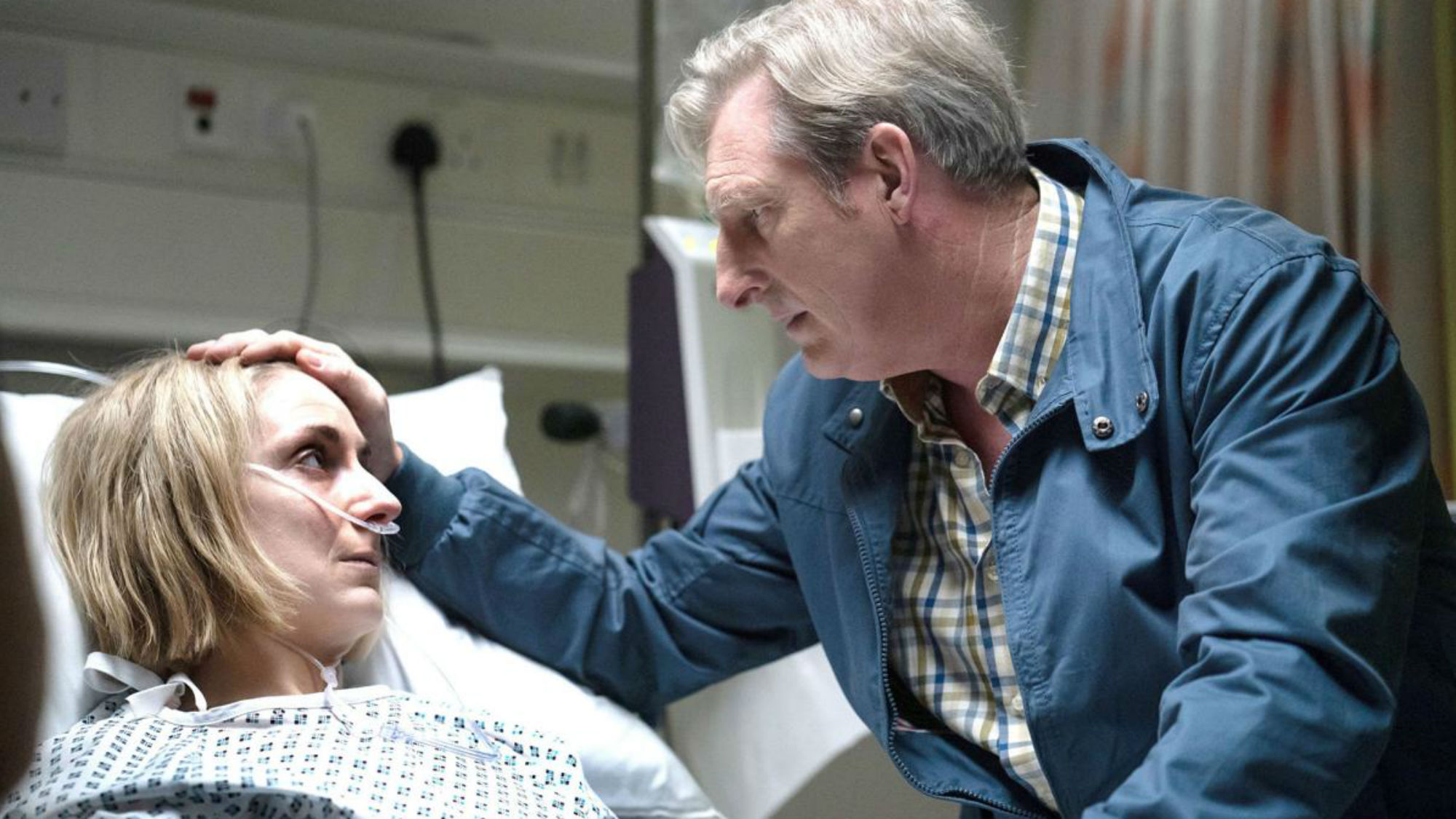 Blood[/caption]
BAFTA-nominated Irish actor Adrian Dunbar (Line of Duty, The Crying Game) leads this psychological thriller series returning for a second season following an acclaimed first run in 2018. He stars as Jim Hogan, a former doctor trying to rebuild his life and restore his reputation after being stripped of his medical licence. However, his attempts to reintegrate into his small Irish hometown hit a pretty serious stumbling block when a dead body is found in the trunk of a car belonging to his daughter Fiona (Victoria's Gràinne Keenan). It's definitely a compelling premise, and the first two episodes debut on Acorn TV today – if you're feeling intrigued, check out the trailer here.
2. WHAT TO GO SEE FOR AN AUTHENTIC SLICE OF ADOLESCENT LIFE
[caption id="attachment_441998" align="alignnone" width="2000"]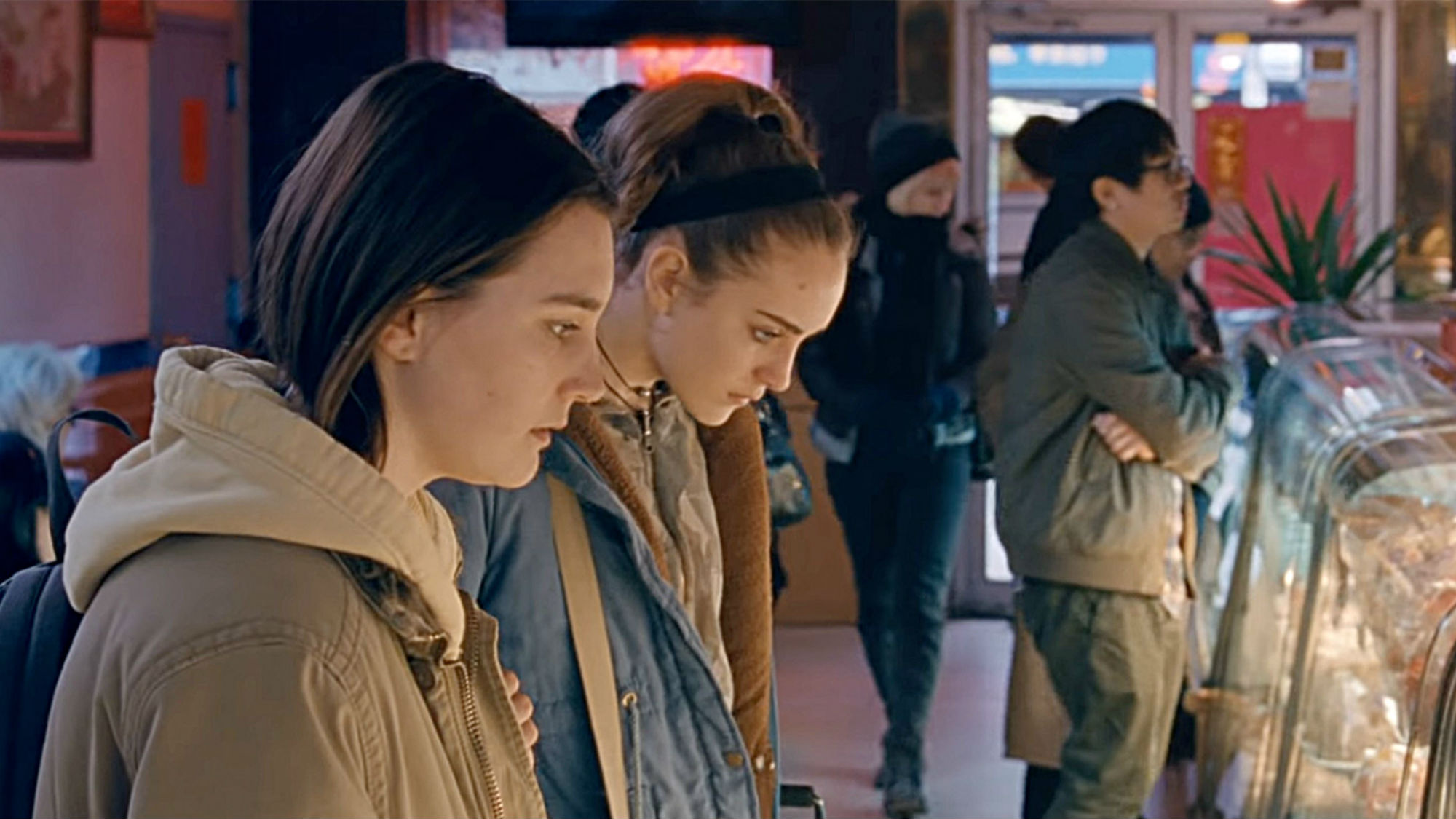 Never Rarely Sometimes Always[/caption]
Directed by Eliza Hittman, who previously made the highly acclaimed Beach Rats, this coming-of-age drama won rave reviews at this year's Sundance Film Festival. Opening in select theaters Friday, it follows a couple teenage girls from rural Pennsylvania (newcomers Sidney Flanigan and Talia Ryder) who travel to New York City in pursuit of an abortion when one of them finds out she is pregnant. If you like the idea of a movie that explores a complicated issue in a way that's sensitive but unsentimental – and without getting too political – Never Rarely Sometimes Always could be well worth seeking out.
3. WHICH NICELY SURPRISING ALBUM TO GIVE A SPIN
[caption id="attachment_442000" align="alignnone" width="2000"]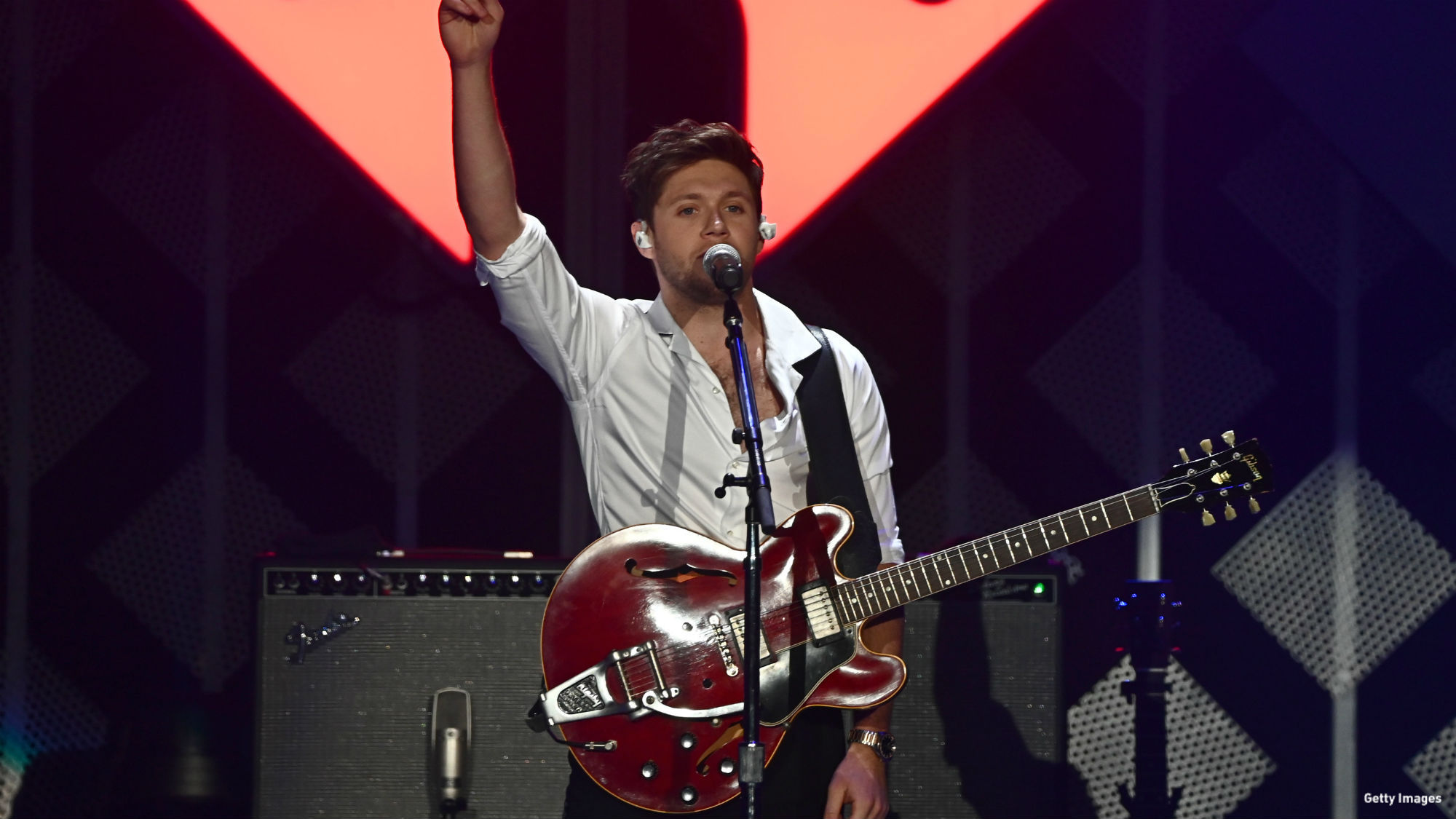 Niall Horan: Heartbreak Weather[/caption]
Guitar-playing Irishman Niall Horan often seemed like a relatively unassuming member of One Direction, but he matched his flashier bandmates Harry Styles and Zayn Malik when his debut solo effort Flicker topped the US albums chart in 2017. Dropping Friday, this follow-up continues his foray into more of a classic rock sound inspired by Horan's heroes The Eagles and Bruce Springsteen; it's a mix of folky ballads such as "Put a Little Love on Me" and swaggering uptempo tracks like "Nice to Meet Ya." The album's title, Heartbreak Weather, reflects the fact that these songs were inspired by a break-up, so expect plenty of emotional moments, too.
4. WHAT TO GO SEE IF YOU LOVE A WHODUNNIT
[caption id="attachment_441992" align="alignnone" width="2000" class="https://images.amcnetworks.com/bbcamerica.com/wp-content/uploads/2015/11/This-City-with-Clara-Amfo.jpg"]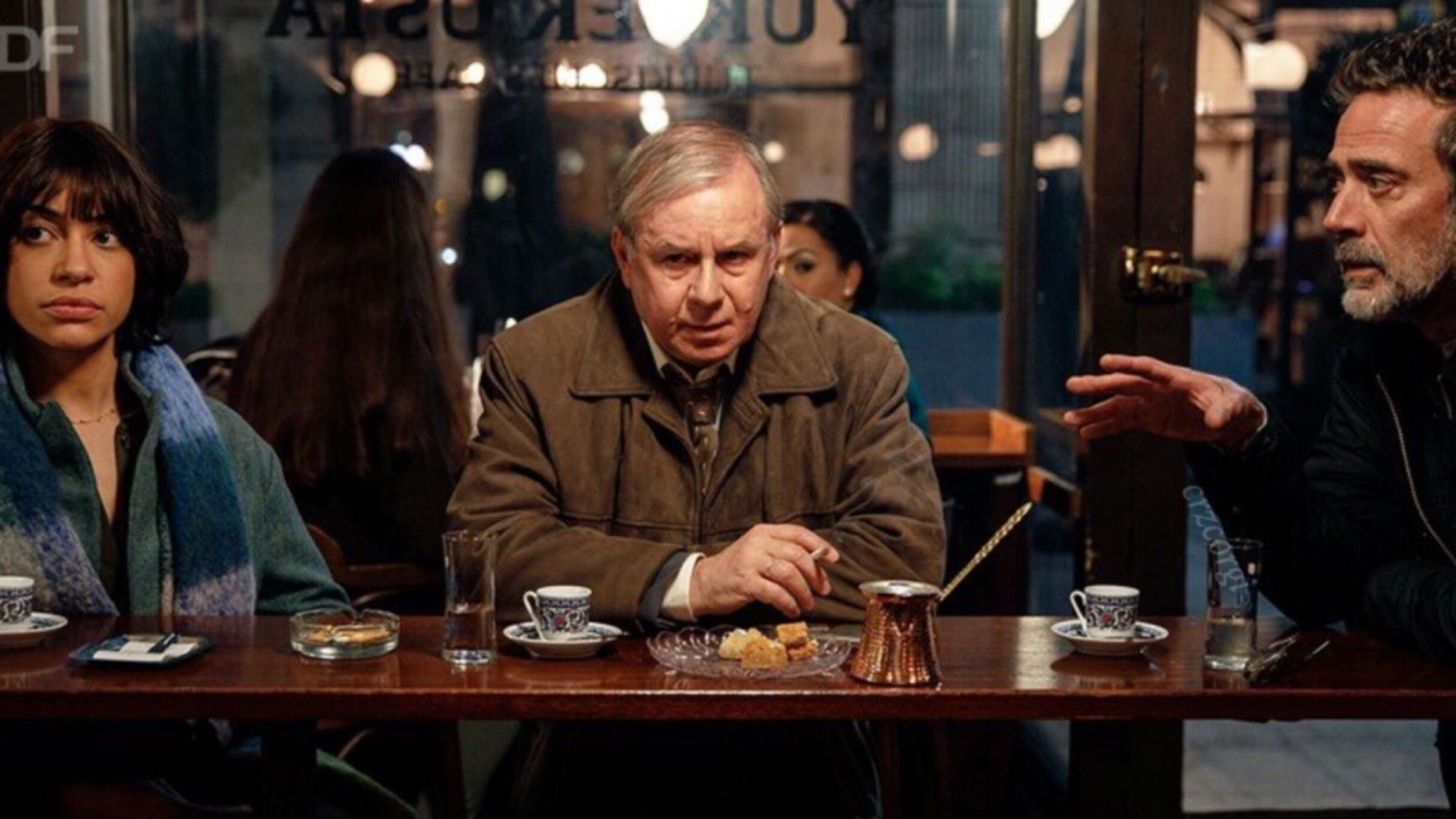 The Postcard Killings[/caption]
The Walking Dead's Jeffrey Dean Morgan stars in this crime thriller opening in select theaters Friday. Based on Liza Marklund and James Patterson's bestselling novel The Postcard Killings, it follows Morgan's New York detective as he travels to London to investigate the murder of his son-in-law and daughter in the U.K. capital. Once there, he discovers that similar killings are taking place across Europe, preceded each time by a postcard warning sent to a local journalist. It's an appealingly pulpy premise, and Morgan is supported by some super-watchable actors including The Good Fight's Cush Jumbo and American Horror Story regular Denis O'Hare.
5. WHAT TO PLAY FOR A LITTLE EARLY-NOUGHTIES NOSTALGIA
[caption id="attachment_442008" align="alignnone" width="2000"]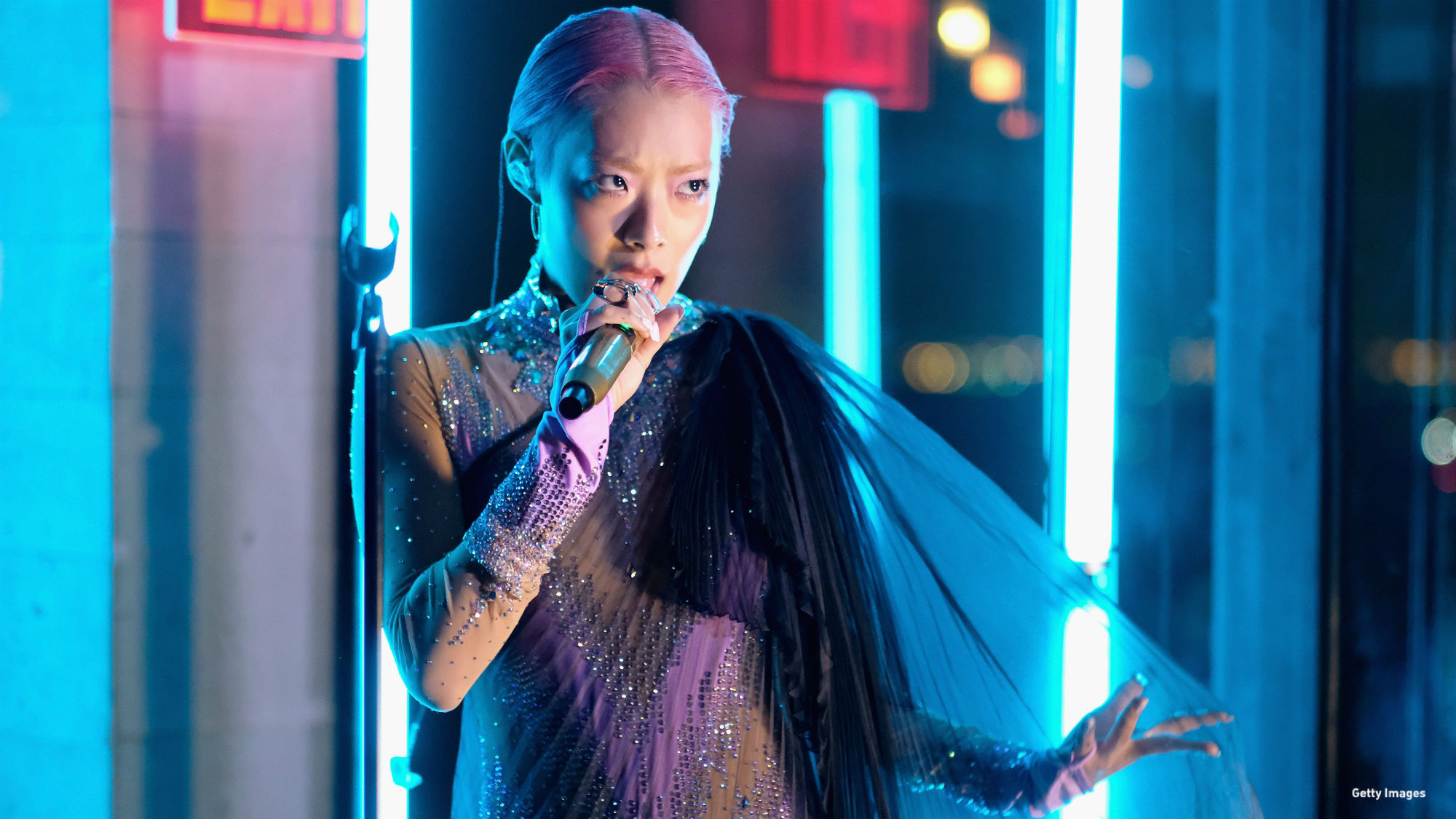 Rina Sawayama: "XS"[/caption]
Japanese-born British singer-songwriter Rina Sawayama grew up listening to chart music in the early noughties, and this new single feels like an homage to two of the era's defining genres. At first, "XS" sounds like one of the pop-R&B bops Pharrell Williams produced for Britney Spears or Justin Timberlake back in the day, until it throws in some sledgehammer guitar riffs straight off of an Evanescence-style nu-metal banger. It might sound strange on paper, but in practice it's pretty thrilling. Sawayama's debut album is due April and on the evidence of "XS" and clubby previous single "Comme des Garçons (Like the Boys)," it's shaping up very nicely indeed.
6. WHICH STAR-STUDDED BROADWAY REVIVAL TO KEEP AN EYE ON
[caption id="attachment_442002" align="alignnone" width="2000"]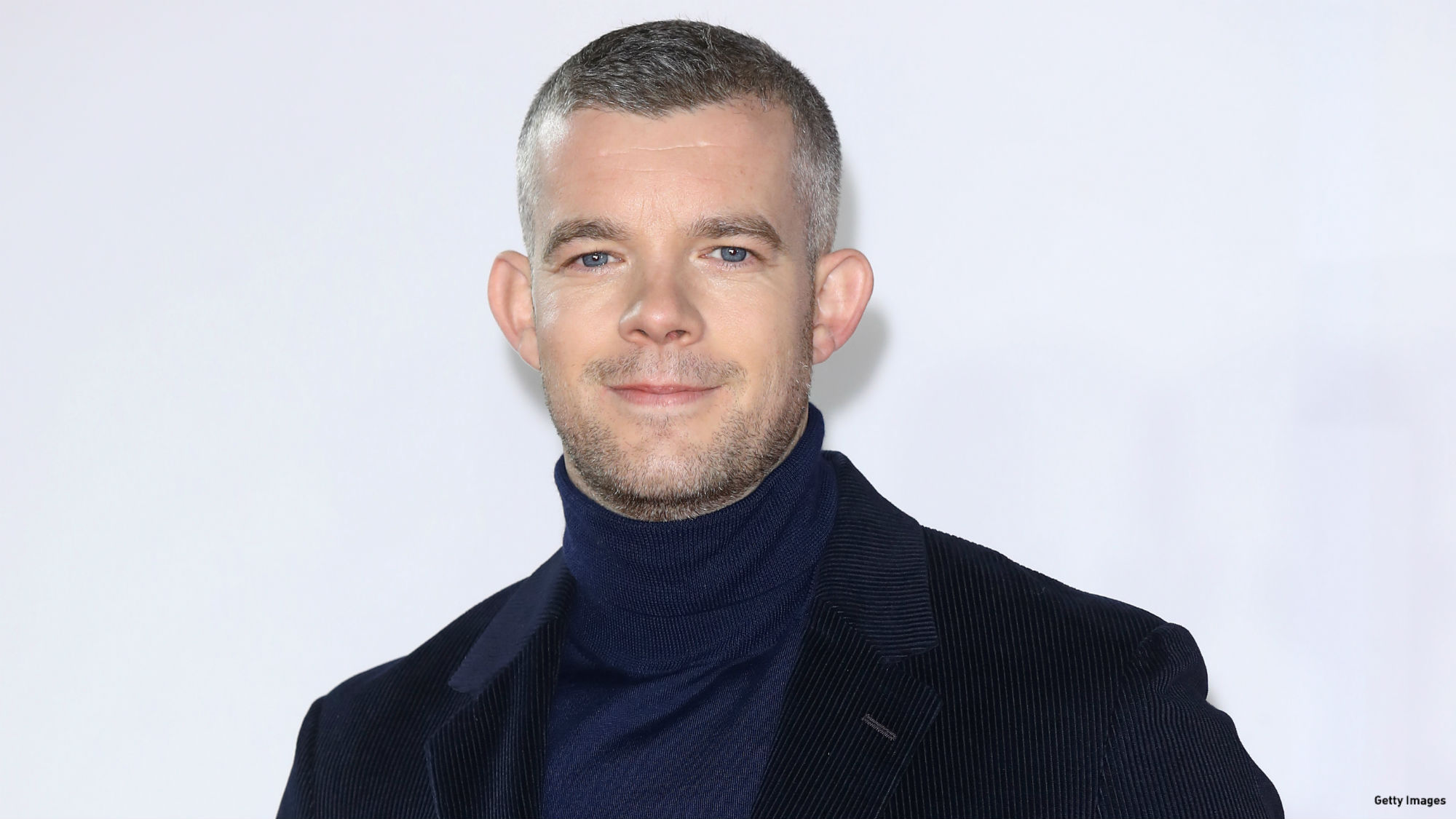 Who's Afraid of Virginia Woolf?[/caption]
Edward Albee's savage play about marital dysfunction attracts big names whenever it's revived, and this version directed by Tony winner Joe Mantello is no exception. Laurie Metcalf and Rupert Everett star as Martha and George, the middle-aged couple who allow their simmering tensions to rise to the surface when they welcome a younger couple into their apartment for drinks. They're played by Olivier-winning rising star Patsy Ferran and Doctor Who alum Russell Tovey, who's treading the boards in New York for the first time in 14 years. Previews are underway now at the Booth Theatre so keep an eye out for social media reactions and critics' reviews.
7. WHAT TO TRY IF YOU'RE A FAB FOUR AFICIONADO
[caption id="attachment_442002" align="alignnone" width="2000"]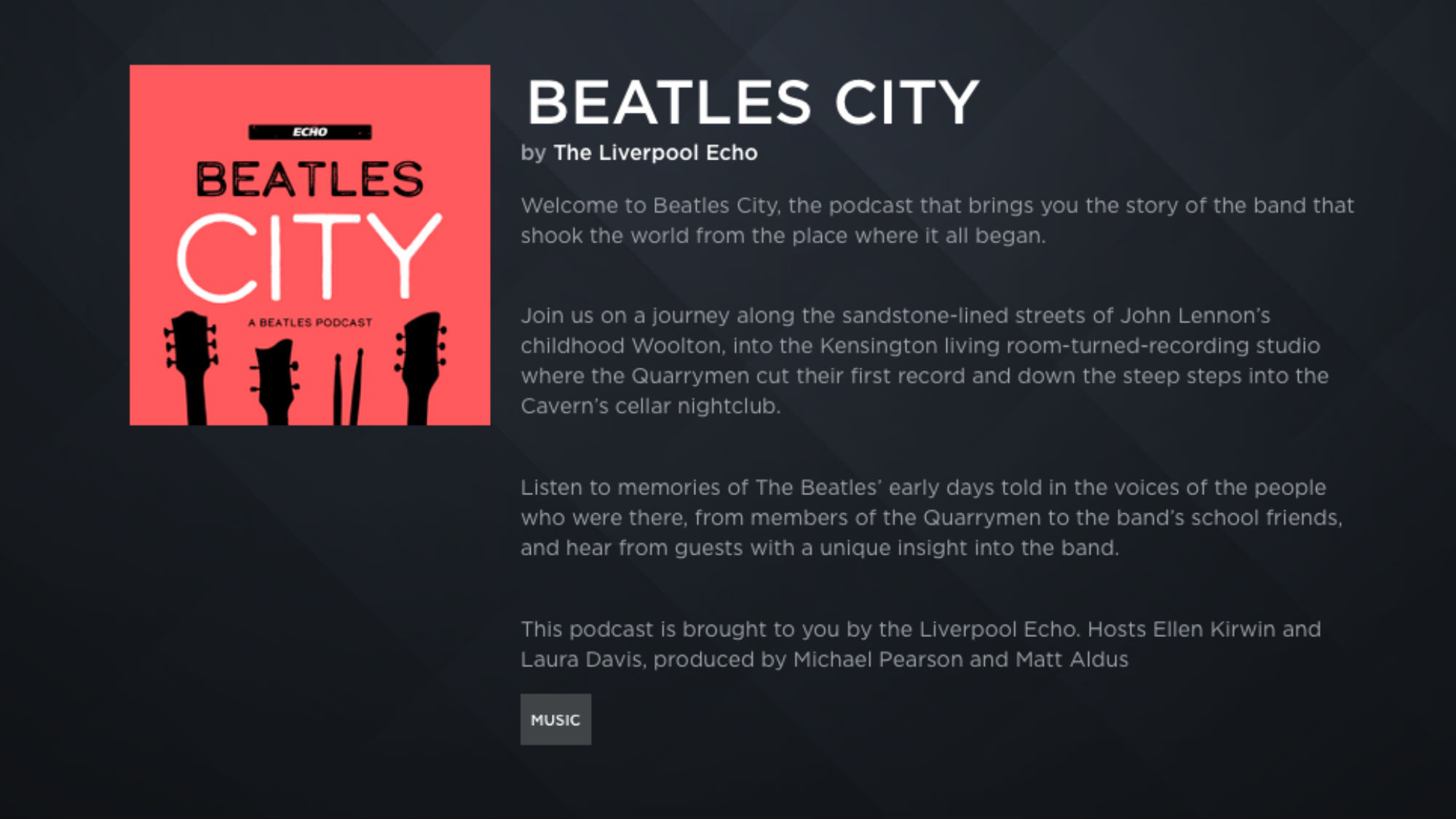 Beatles City[/caption]
This podcast produced by the Liverpool Echo newspaper offers a unique insight into the Beatles' formative years. Hosts Ellen Kirwin and Laura Davis chat to Liverpool folks who knew Paul McCartney, Ringo Starr, George Harrison, and John Lennon before they were famous, and even take tours of the band members' childhood homes. If you can't make a pilgrimage to the friendly northern English city where the Beatles (and Killing Eve's Jodie Comer!) hail from, this well researched and illuminating podcast is surely the next best thing.
8. WHAT TO GO SEE FOR ITS CLASSY CAST
[caption id="attachment_442002" align="alignnone" width="2000"]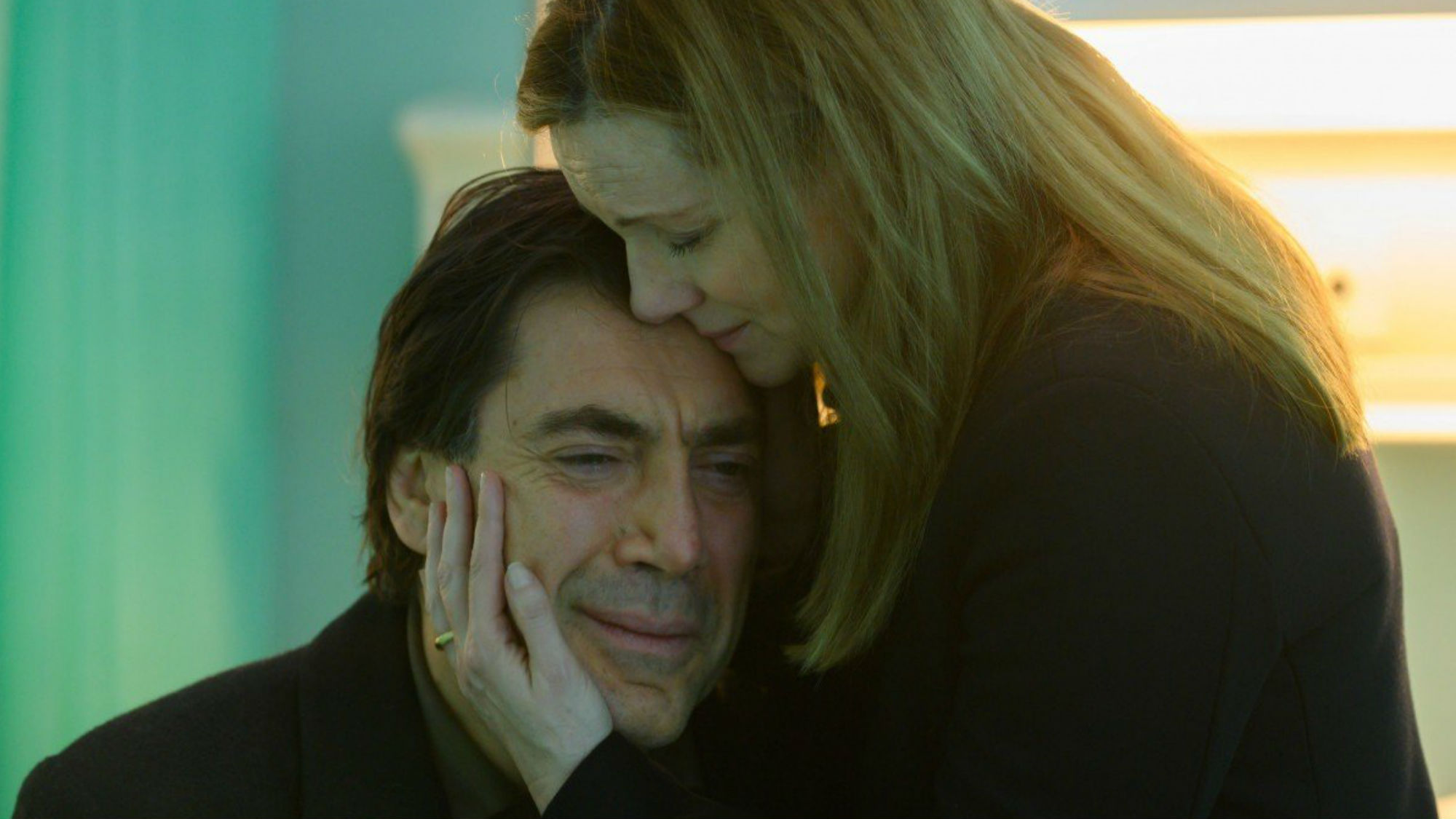 The Roads Not Taken[/caption]
Written and directed by Sally Potter (Orlando, Ginger & Rosa), this indie drama opening in select theaters Friday explores the debilitating effects of dementia. Javier Bardem stars as a man who seems withdrawn to his adult daughter (Elle Fanning) and the wider world, but actually has a vivid alternative life in his own mind: in sort-of-fantasy sequences, we see him imagining what life might have been like with his Mexican childhood sweetheart (Salma Hayek). Reviews from Berlin Film Festival suggest The Roads Not Taken is pretty heavy viewing, but benefits from strong performances by a cast that also includes the great Laura Linney.
9. WHAT TO LISTEN TO FOR AN INSTANT PICK-ME-UP
[caption id="attachment_441992" align="alignnone" width="2000" class="https://images.amcnetworks.com/bbcamerica.com/wp-content/uploads/2015/11/Lashana-Lynch.jpg"]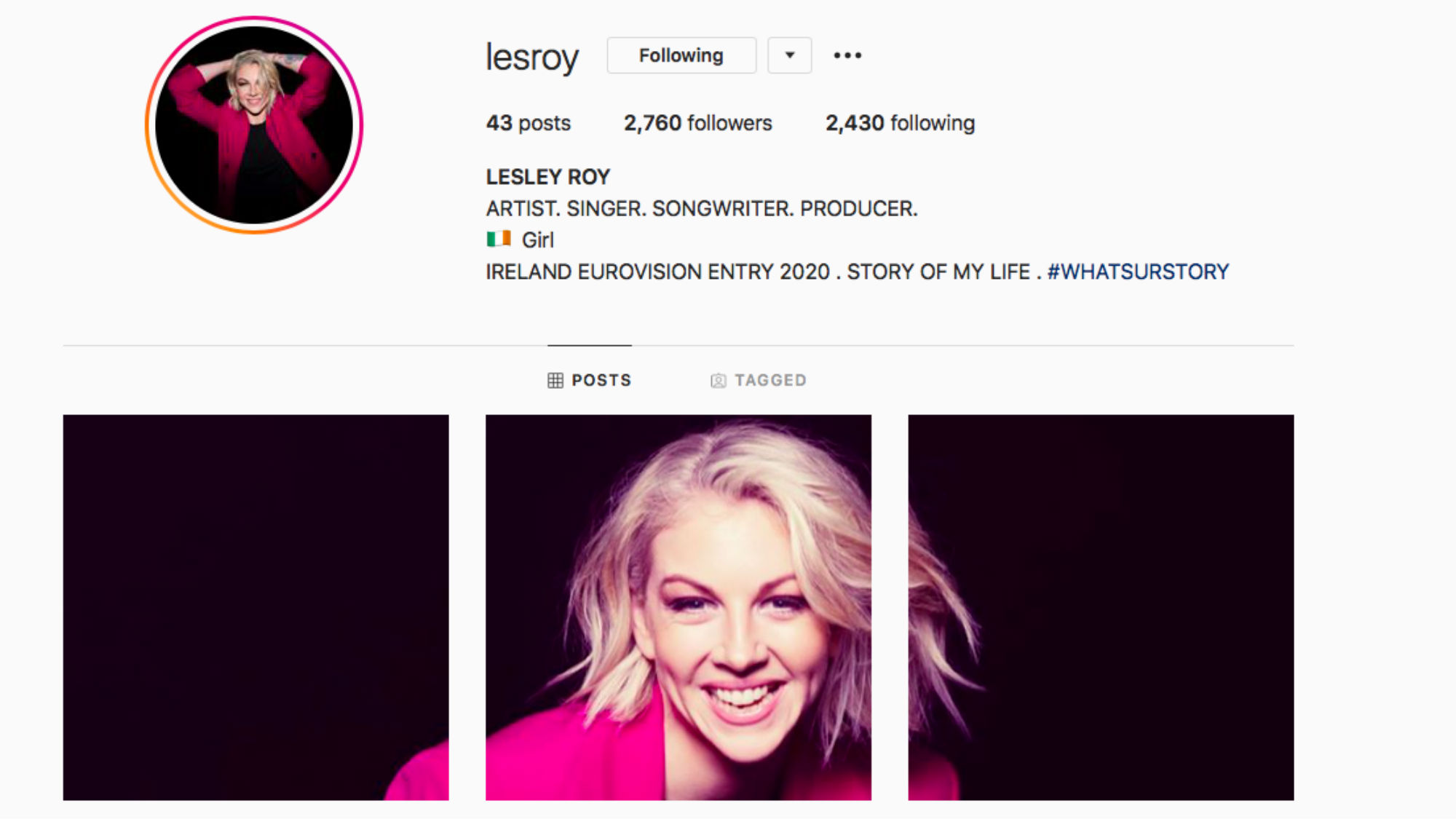 Lesley Roy: "Story of My Life"[/caption]
Ireland has won the annual Eurovision Song Contest – a huge deal in Europe since the '50s – more than any other nation. But the most recent of their seven wins (two more than the U.K. has managed) came way back in 1994. Their entry this year is a super-catchy empowerment song performed by Lesley Roy, a talented singer-songwriter who's previously written with pop's biggest hitmaker Max Martin. It's the sort of fizzy, uplifting track Pink or Katy Perry might score a hit with, and Eurovision fans love a song with a positive message, so don't count Roy out when the contest takes place in Rotterdam on May 16.
10. AND FINALLY, WHICH GREAT DAME TO FOLLOW ON INSTAGRAM
[caption id="attachment_442008" align="alignnone" width="2000"]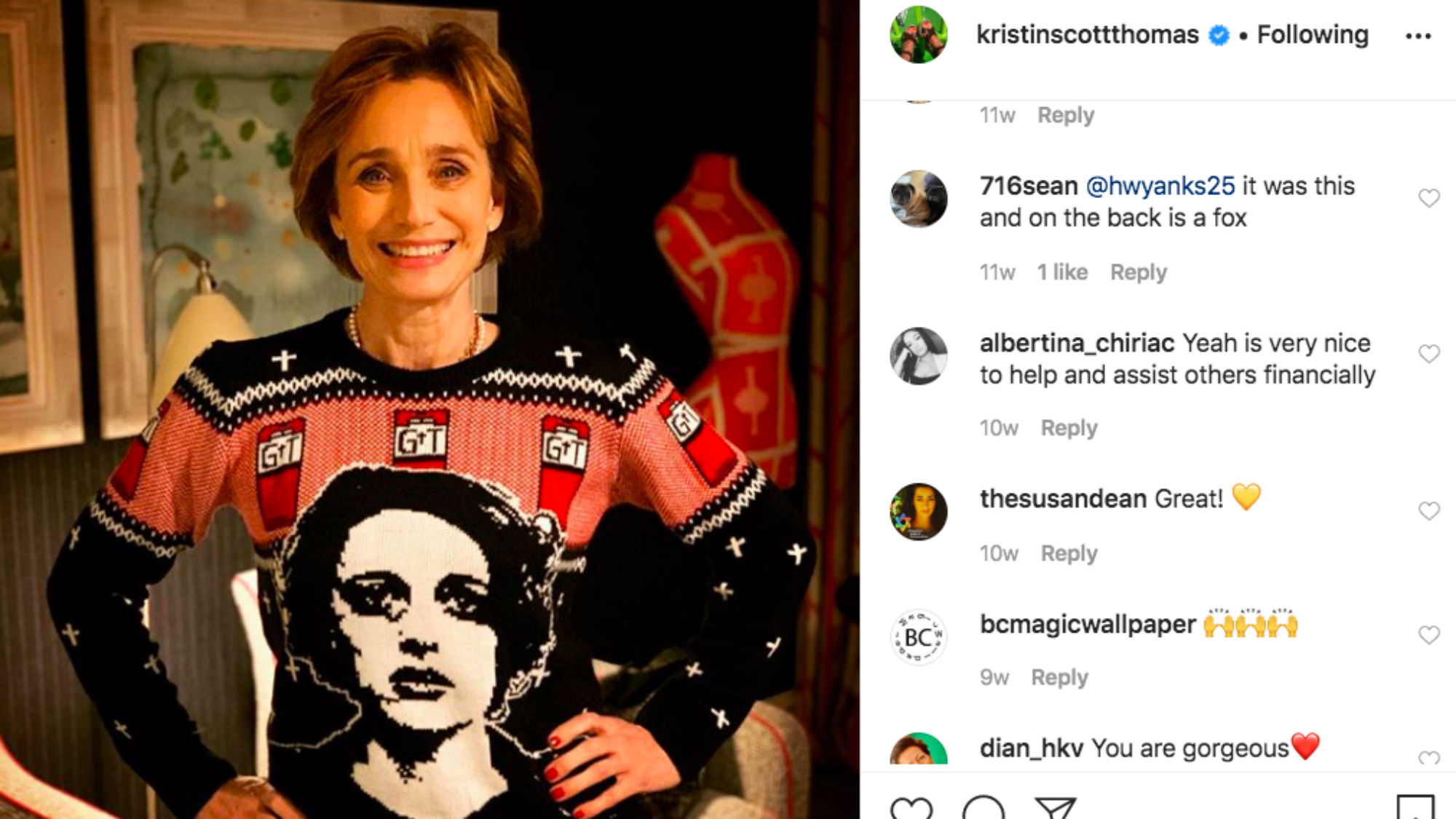 @kristinscottthomas[/caption]
Did you know Dame Kristin Scott Thomas is on Instagram? As you'd surely expect, the Four Weddings actress keeps it low-key and classy with her posts, but she does show her playful side with pictures like the one above – come on, who isn't cheered to see Kristin Scott Thomas in a Fleabag Christmas jumper? She's currently promoting her new Brit-flick Military Wives, in which she stars opposite Catastrophe fave Sharon Horgan, so expect her posting to be a little more prolific in the coming weeks.
What are your plans for this week?