10 Things to Know This Week March 23-29
If you're self-isolating right now, you'll need plenty to keep you entertained, so this week's On the Beat is packed with pop culture goodies you can enjoy from home.
1. WHAT TO WATCH FOR SUPER-GLAMOROUS ESCAPISM
[caption id="attachment_441998" align="alignnone" width="2000"]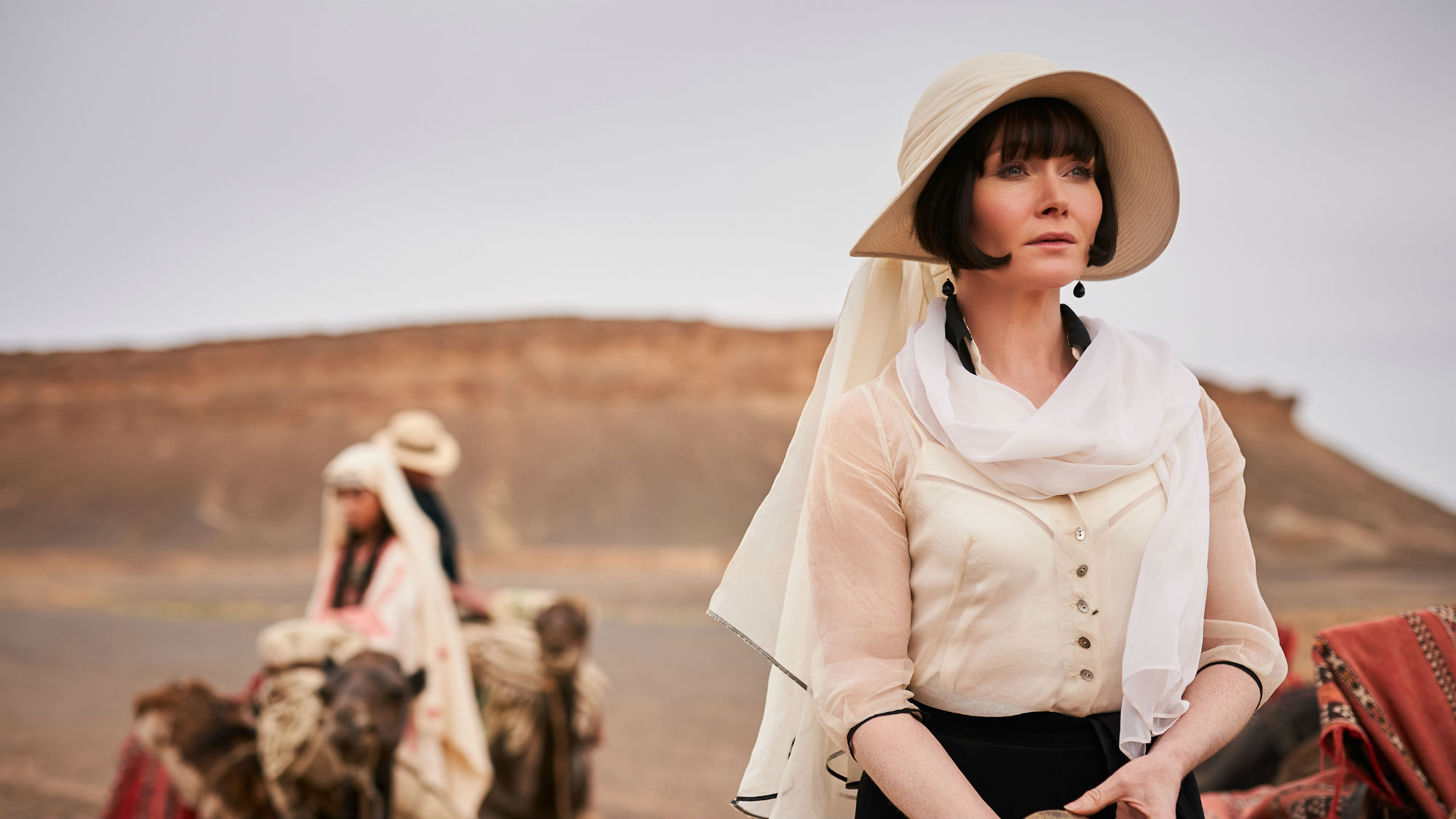 Miss Fisher and the Crypt of Tears[/caption]
This feature film premiering today on Acorn TV is a spin-off from cult Australian crime drama Miss Fisher's Murder Mysteries, which originally ran for three seasons from 2012-15. Essie Davis (Game of Thrones) returns as Phryne Fisher, a stylish aristocrat living in 1920s Melbourne who moonlights as a private detective armed with her fancy pearl-handed revolver. The story follows Miss Fisher as she heads to British Palestine to investigate a wartime mystery involving priceless emeralds, ancient curses, and the suspicious disappearance of a Bedouin tribe. Frankly, it sounds like an absolute tonic right now – and Miriam Margolyes and Rupert Penry-Jones in supporting roles add to a very tempting package.
2. WHAT TO WATCH IF YOU FANCY SOMETHING FREAKY
[caption id="attachment_441998" align="alignnone" width="2000"]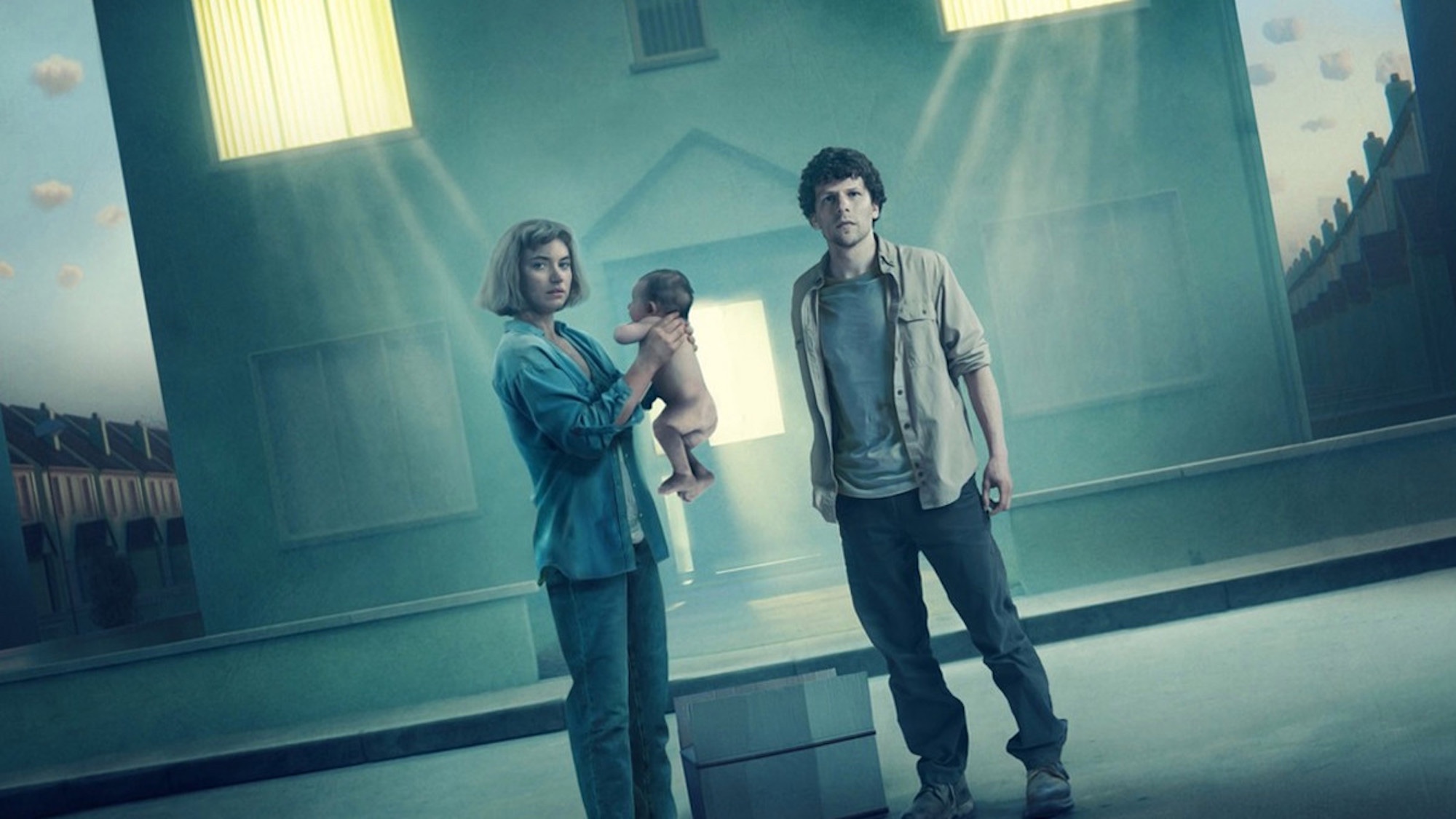 Vivarium[/caption]
This indie sci-fi flick available on V.O.D. from Friday looks like it could be a quirky delight. Imogen Poots and Jesse Eisenberg star as a young couple looking to hop on the property ladder who are taken by a creeper realtor (Sherlock's Jonathan Aris) to an almost impossibly flawless new housing development called Yonder. The only problem? They can't seem to find their way out of Yonder after viewing the home. It's a promising concept which should strike a cord with anyone who's feeling a little stir crazy right now.
3. WHAT TO LISTEN TO IF YOU'VE ALWAYS BEEN A SPICE GIRLS FAN
[caption id="attachment_442000" align="alignnone" width="2000"]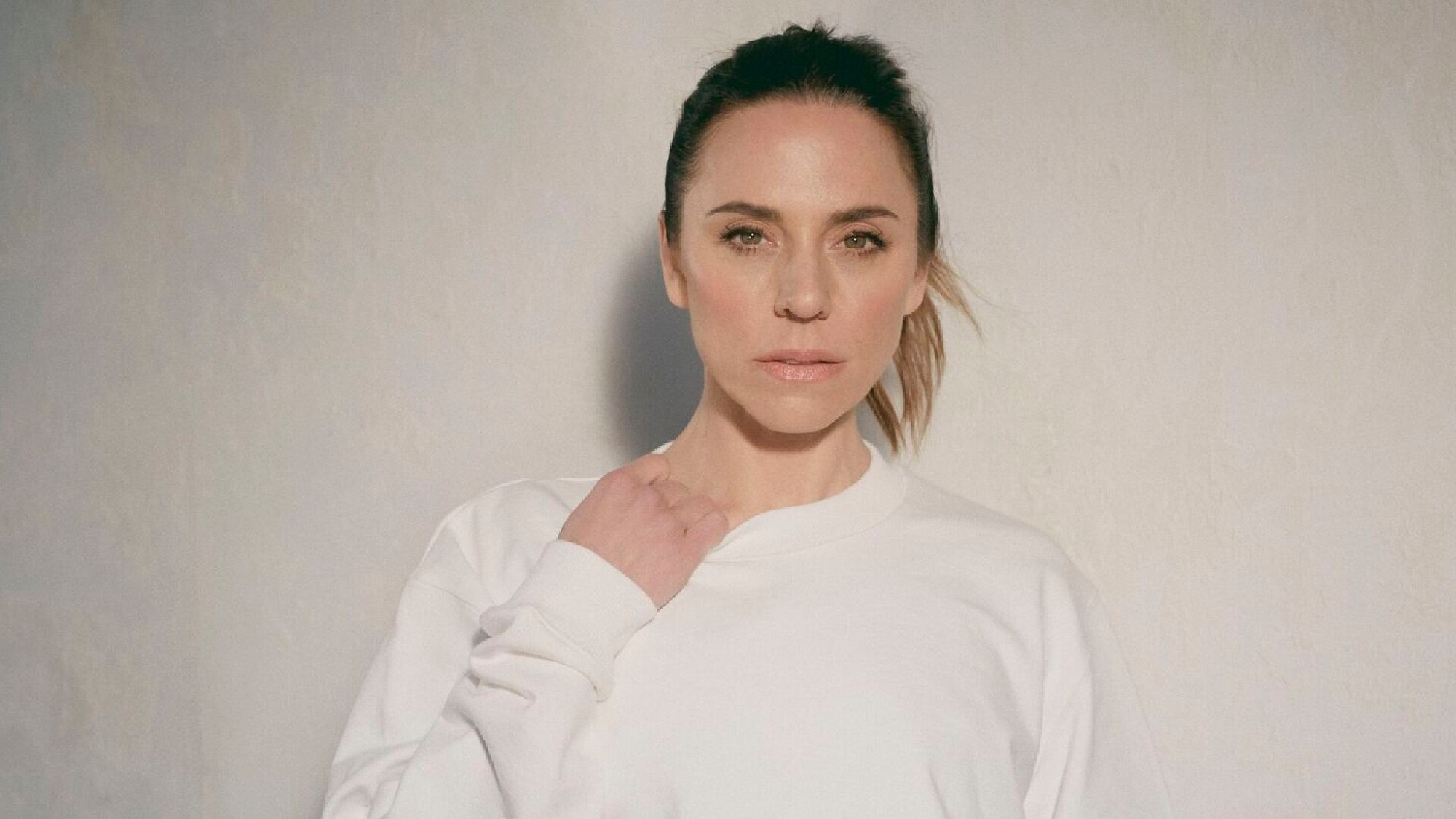 Melanie C: "Who I Am"[/caption]
Melanie Chisholm will forever be known as "Sporty Spice," but in the U.K. and parts of continental Europe she's also enjoyed a successful solo recording career. At times, her solo music has embraced more of a pop-rock sound than the British girl-group are known for, but this excellent new single sees her lean into club-ready electro-pop. It's an emotional moment, too, as Chisholm sings about overcoming the self-doubt she felt earlier in her career. "When I look in the mirror, I finally like what I see," she sings. "There's been so many changes, I accept they're a part of me." If you grew up with the Spice Girls, you'll surely enjoying the lovely nostalgic video, too.
4. WHICH INSTAGRAM TO FOLLOW IF YOU'RE MISSING NATURE RIGHT NOW
[caption id="attachment_441992" align="alignnone" width="2000" class="https://images.amcnetworks.com/bbcamerica.com/wp-content/uploads/2015/11/This-City-with-Clara-Amfo.jpg"]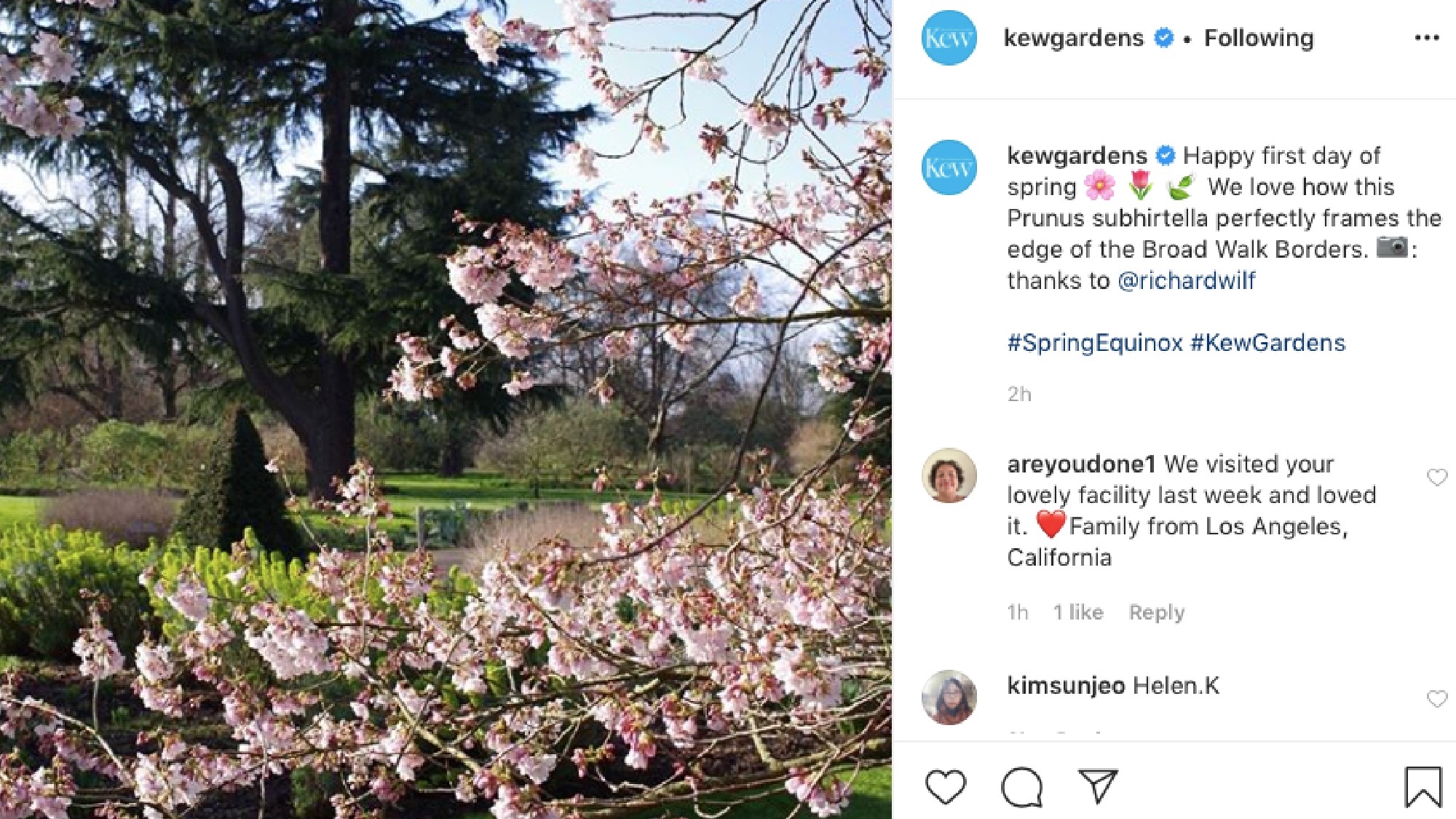 To the Woman[/caption]
Located in southwest London, the world-famous Kew Gardens can lay claim to housing "the largest and most diverse botanical and mycological [fungi] collections in the world." The official @KewGardens Instagram account is updated daily with photos of the beautiful plants and flowers that grow in its grounds and numerous large Conservatories. The hottest of these, the Waterlily House, even contains a pond filled with giant waterlilies. So if you're missing the great outdoors right now, the @kewgardens feed could prove rather comforting.
5. WHAT TO WATCH IF YOU FANCY SOMETHING GENTLY UPLIFTING
[caption id="attachment_442008" align="alignnone" width="2000"]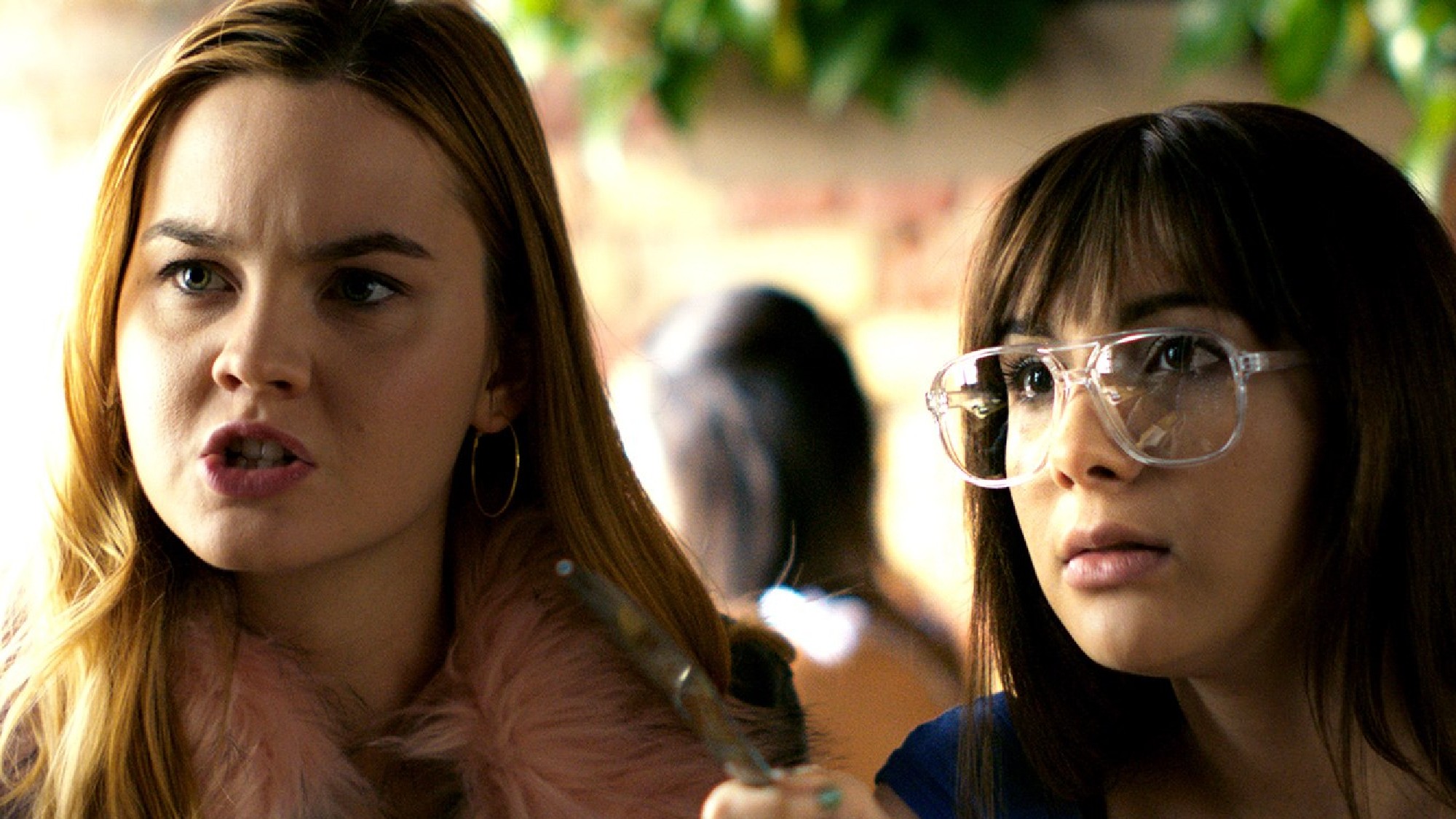 Banana Split[/caption]
Co-written by and starring Hannah Marks, who previously appeared in BBC America sci-fi series Dirk Gently's Holistic Detective Agency, this indie flick available on V.O.D. from Friday isn't so much as a romantic comedy as a "friendship" comedy. Marks plays April, a high school senior who breaks up with her first love (former Disney Channel star Dylan Sprouse), only to see him begin a new relationship almost straight away with Clara (Light as a Feather's Liana Liberato). What follows next is sweetly surprising: April and Clara become besties, not rivals, and reviews from the festival circuit suggest Banana Split explores their unlikely friendship in a smart and amusing way.
6. WHICH INSTAGRAM TO FOLLOW FOR BRITISH FOOD INSPO
[caption id="attachment_442002" align="alignnone" width="2000"]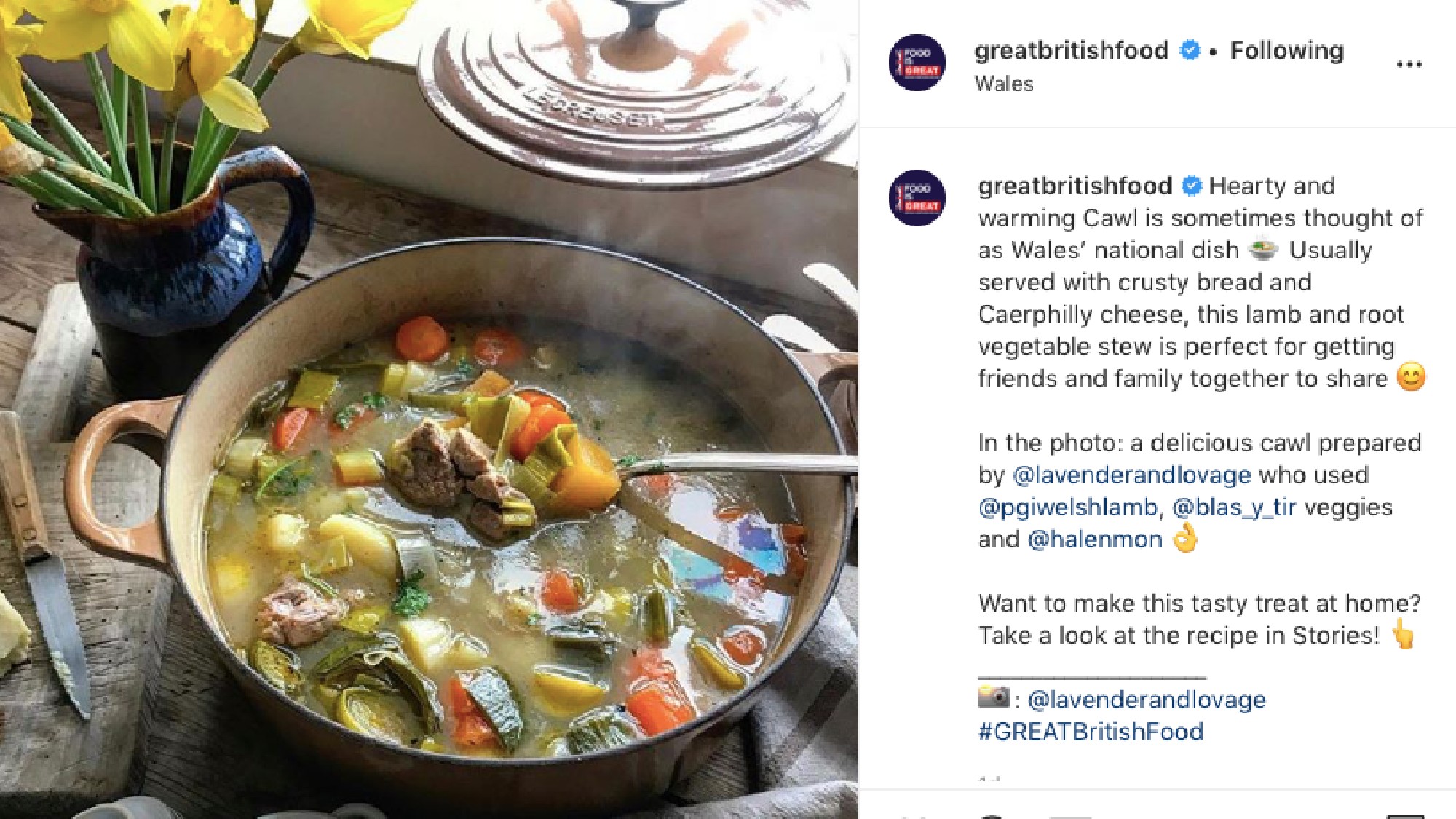 @GreatBritishFood[/caption]
As its handle suggests, this Instagram account is dedicated to delicious British food and drink items. Generally it shares photos of traditional dishes you might not have heard of such as the "Bedfordshire clanger" (a baked pastry filled with meat and vegetables) and the hearty "cawl" (a Welsh lamb stew). But also expect to see a few photos of cute coffee shops and restaurants and the odd product recommendation, too. Just try not to browse through the feed on an empty stomach, because there's absolutely no chance you won't end up feeling hungry.
7. WHAT TO PLAY IF YOU'RE CRAVING NEW SOUNDS WHILE WORKING FROM HOME
[caption id="attachment_442002" align="alignnone" width="2000"]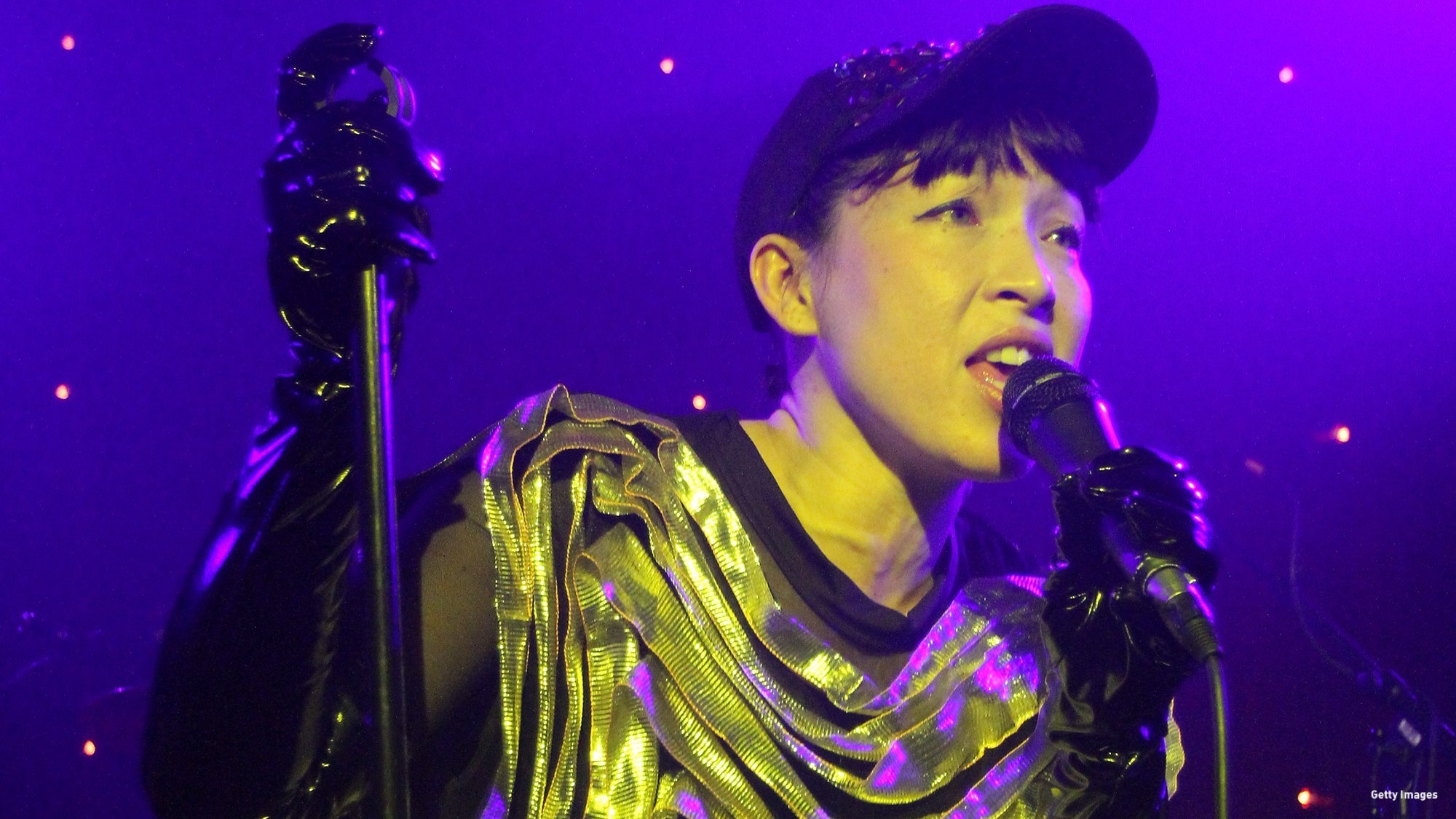 Little Dragon: [/caption]
Since they released their debut album in 2007, Swedish band Little Dragon have built a loyal cult following and plenty of critical acclaim – their Janet Jackson-inspired 2014 LP Nabuma Rubberband even bagged them a Grammy nomination. Dropping Friday, this sixth album looks set to continue the four-piece's seductive exploration of electronic, indie, trip-hop and R&B sounds. For a taster of their dreamy downtempo style, check out the soothing single "Are You Feeling Sad?," on which singer Yukimi Nagano (pictured above) shares vocals with hotly-tipped Colombian-American artist Kali Uchis.
8. WHAT TO READ IF YOU LOVE A REAL-LIFE MYSTERY
[caption id="attachment_442002" align="alignnone" width="2000"]
Hadley Freeman: House of Glass: The Story and Secrets of a Twentieth-Century Jewish Family[/caption]
British-American columnist Hadley Freeman (pictured above) spent a decade researching her family history after finding a shoebox in her late grandmother's closet containing three seemingly random items: photos of her grandmother with a mysterious stranger, a cryptic telegram from the Red Cross, and a drawing signed by Pablo Picasso. She shares her findings in this book published Tuesday, revealing not just her family's hidden history, but some wider insights about the experiences of Europe's Jewish community during the Holocaust. Frankly, it sounds like a riveting and very illuminating read.
9. WHAT TO LISTEN TO IN AN EMOTIONAL MOMENT
[caption id="attachment_441992" align="alignnone" width="2000" class="https://images.amcnetworks.com/bbcamerica.com/wp-content/uploads/2015/11/Lashana-Lynch.jpg"]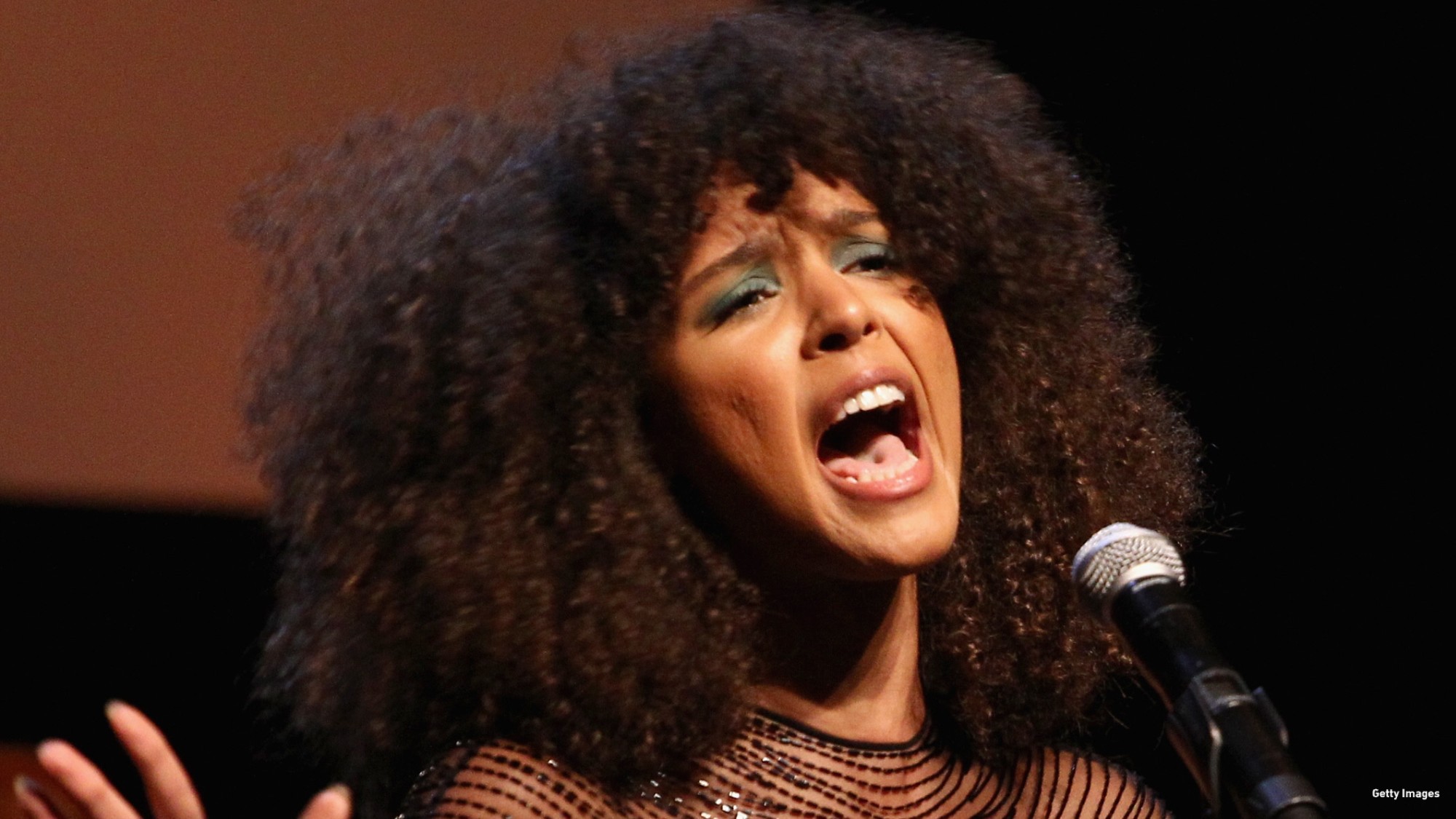 Arlissa: "Healing"[/caption]
British singer-songwriter Arlissa scored a big club hit last year with "Hearts Ain't Gonna Lie," a tropical-flavored collaboration with DJ-producer Jonas Blue. But this elegant new single is a better introduction to her own, soulful pop style. Swathed in cinematic strings and driven by a gorgeous vocal from Arlissa, "Healing" is a classic-sounding ballad about not feeling emotionally ready for a new relationship. On this evidence, her upcoming debut album The Broken Hearted could be a little bit special.
10. AND FINALLY, WHICH COMEDY QUEEN TO CHECK IN WITH ON INSTAGRAM
[caption id="attachment_442008" align="alignnone" width="2000"]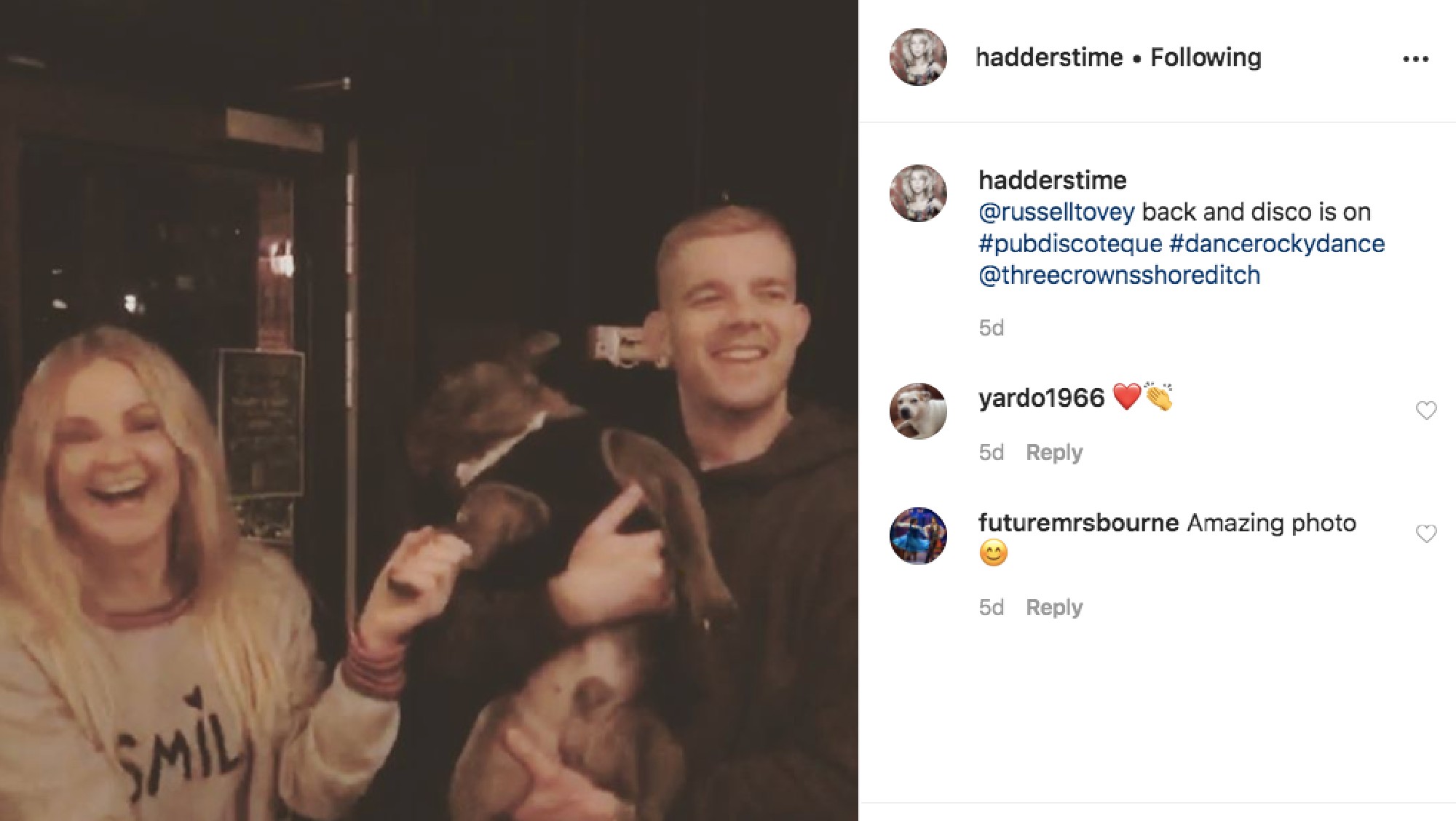 @hadderstime[/caption]
Miranda fans will know Sarah Hadland as the title character's super-enthusiastic best friend Stevie. The British actress is just as much fun on Instagram, where she often posts photos of her hangs with pal Russell Tovey – they starred together in the somewhat underrated U.K. sitcom The Job Lot, which aired from 2013-15. So if you like the idea of a friendly familiar face popping up in your feed, @hadderstime is definitely worth a follow. Even her Insta handle, a pun on "Hammer time!'", really is "such fun".
How will you keep yourself entertained this week?