10 Things to Know This Week March 2-8
This week's On the Beat includes everything from a motorbike ride across Japan to a gender-swapped Stephen Sondheim revival, so it surely contains something to please all tastes. If you're sitting comfortably, let's get it started.
1. WHAT TO WATCH WHILE YOU'RE WAITING ON A NEW SEASON OF TOP GEAR
[caption id="attachment_441998" align="alignnone" width="2000"]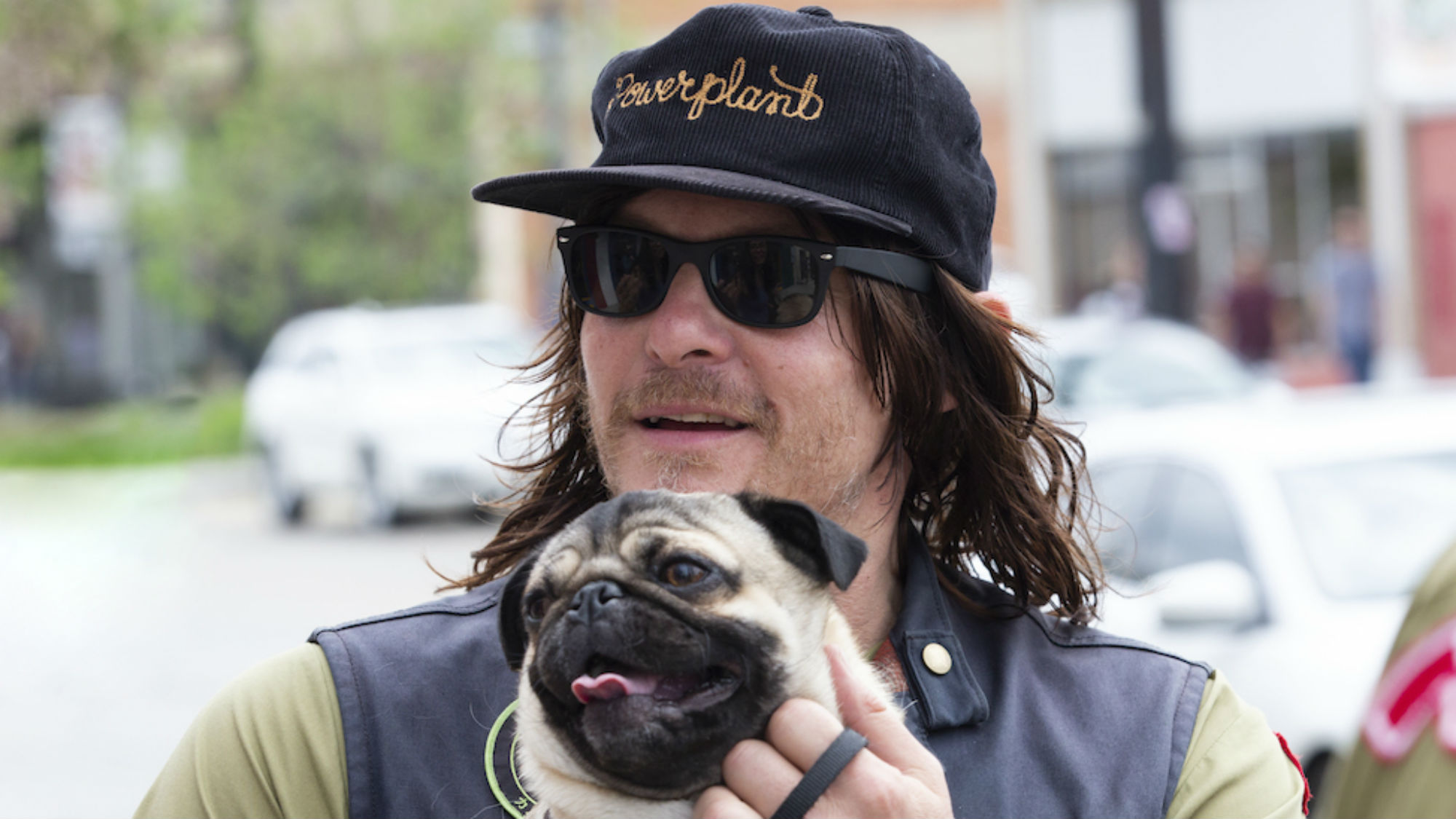 Ride with Norman Reedus[/caption]
Everyone's favorite The Walking Dead actor-slash-motorcyle enthusiast puts his foot down this week for a fourth season of this playful and high-octane travel series. This time around, Norman Reedus will be joined by special guests including This Is Us actor Milo Ventimiglia, Westworld's Clifton Collins Jr., and his The Walking Dead co-star Michael Rooker as he speeds across the U.S., Japan, Costa Rica, and Uruguay. The ride begins Sunday at midnight/11c on AMC – grab a helmet (metaphorically-speaking) and check out the super-exciting trailer here.
2. WHAT TO GO SEE IF YOU FANCY A DIFFERENT KIND OF WESTERN
[caption id="attachment_441998" align="alignnone" width="2000"]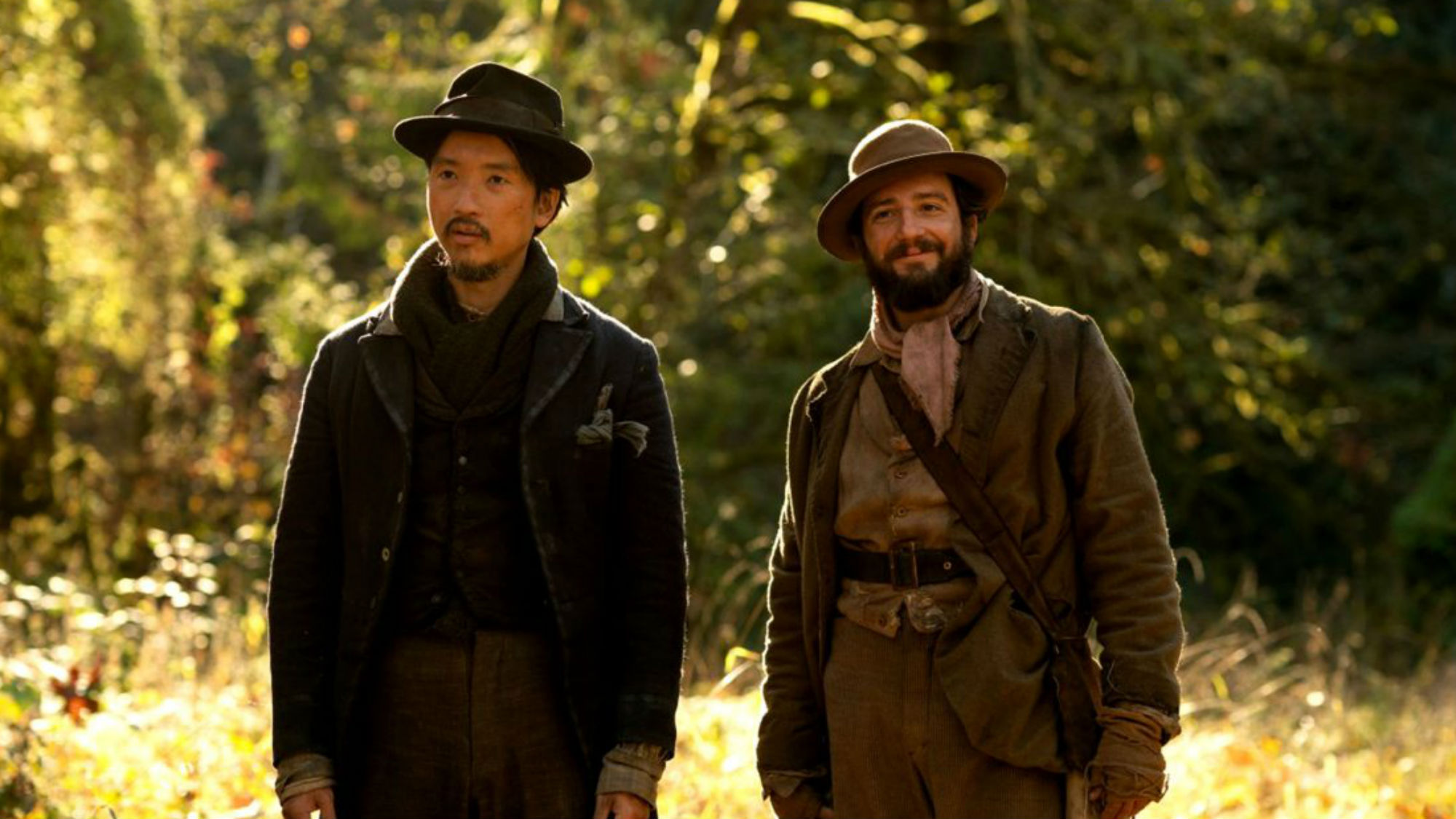 First Cow[/caption]
Indie director Kelly Reichardt has made several movies set in Oregon, including the acclaimed Western Meek's Cutoff. Opening in select theaters Friday, First Cow sees her return to the Western genre with a quirky story based on a novel by Jonathan Raymond, with whom she co-wrote the screenplay. Orion Lee and Orange Is the New Black's John Magaro star as a couple struggling opportunists who hit upon a novel way of making money in 1820s Oregon: stealing milk from a cow belonging to an English entrepreneur (Toby Jones) so they can make delicious "oily cakes" beloved by hungry beaver-trappers. Reviews from the festival circuit suggest Reichardt has crafted a compelling and distinctive drama about scamming, survival, and D.I.Y. capitalism.
3. WHICH CLEVER BROADWAY REVIVAL TO LOOK OUT FOR
[caption id="attachment_442000" align="alignnone" width="2000"]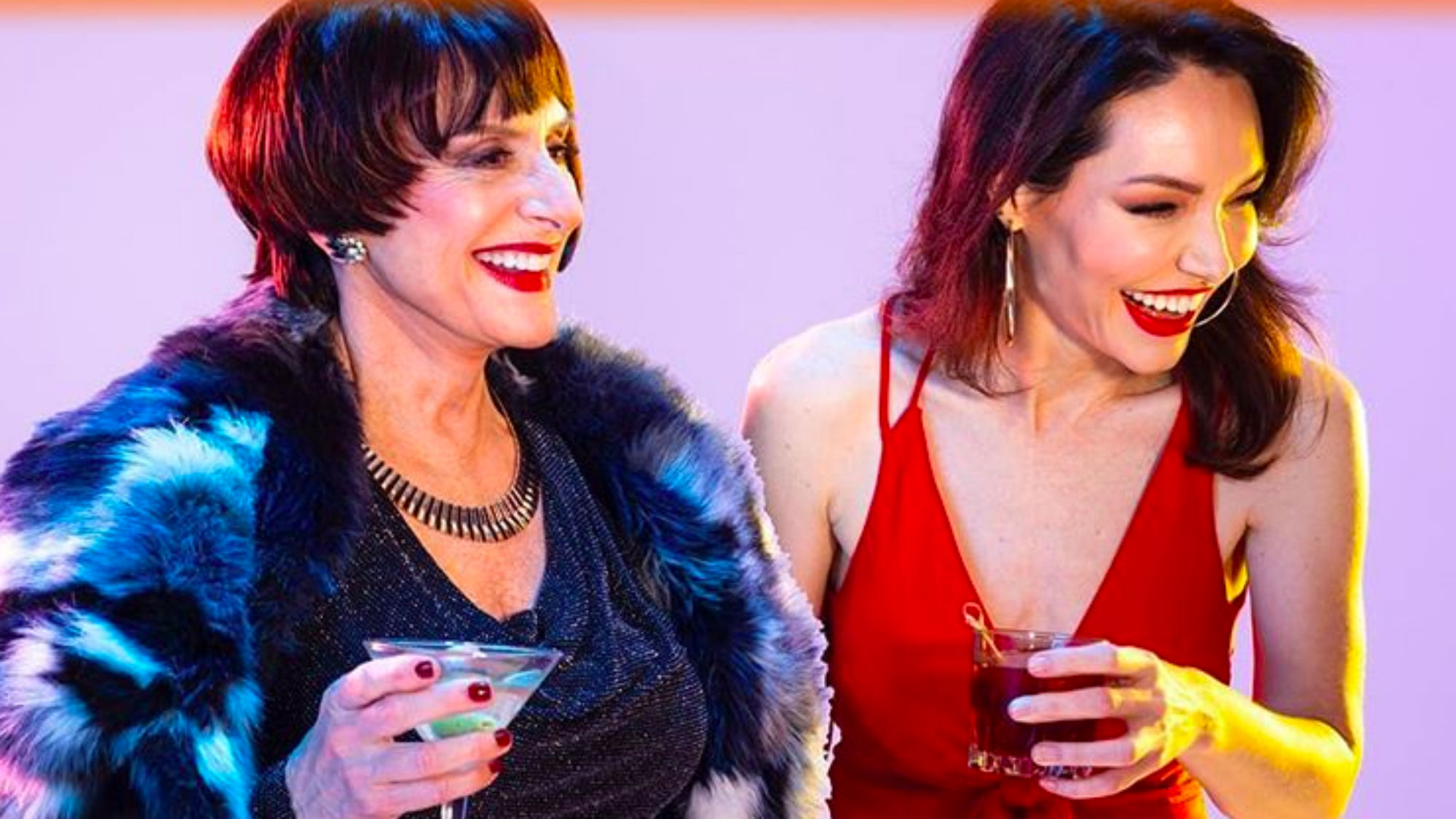 Company[/caption]
When it premiered in 1970, Stephen Sondheim's Company centered on a single man called Bobby who hadn't settled down by his 35th birthday, much to the disapproval of his married friends. This gender-swapped remake from director Marianne Elliott, a big hit in London's West End in 2018, smartly updates the story to follow a 35-year-old single woman called Bobbie facing similar expectations in the present day. Tony winner Katrina Lenk stars as Bobbie, supported by the great Patti LuPone, who reprises her Olivier Award-winning West End role as acerbic friend Joanne. Look out for social media reactions and reviews after previews begin today at the Bernard B. Jacobs Theatre.
4. WHAT TO WATCH IF YOU FANCY A ROM-COM THAT ISN'T AT ALL CORNY
[caption id="attachment_441992" align="alignnone" width="2000" class="https://images.amcnetworks.com/bbcamerica.com/wp-content/uploads/2015/11/This-City-with-Clara-Amfo.jpg"]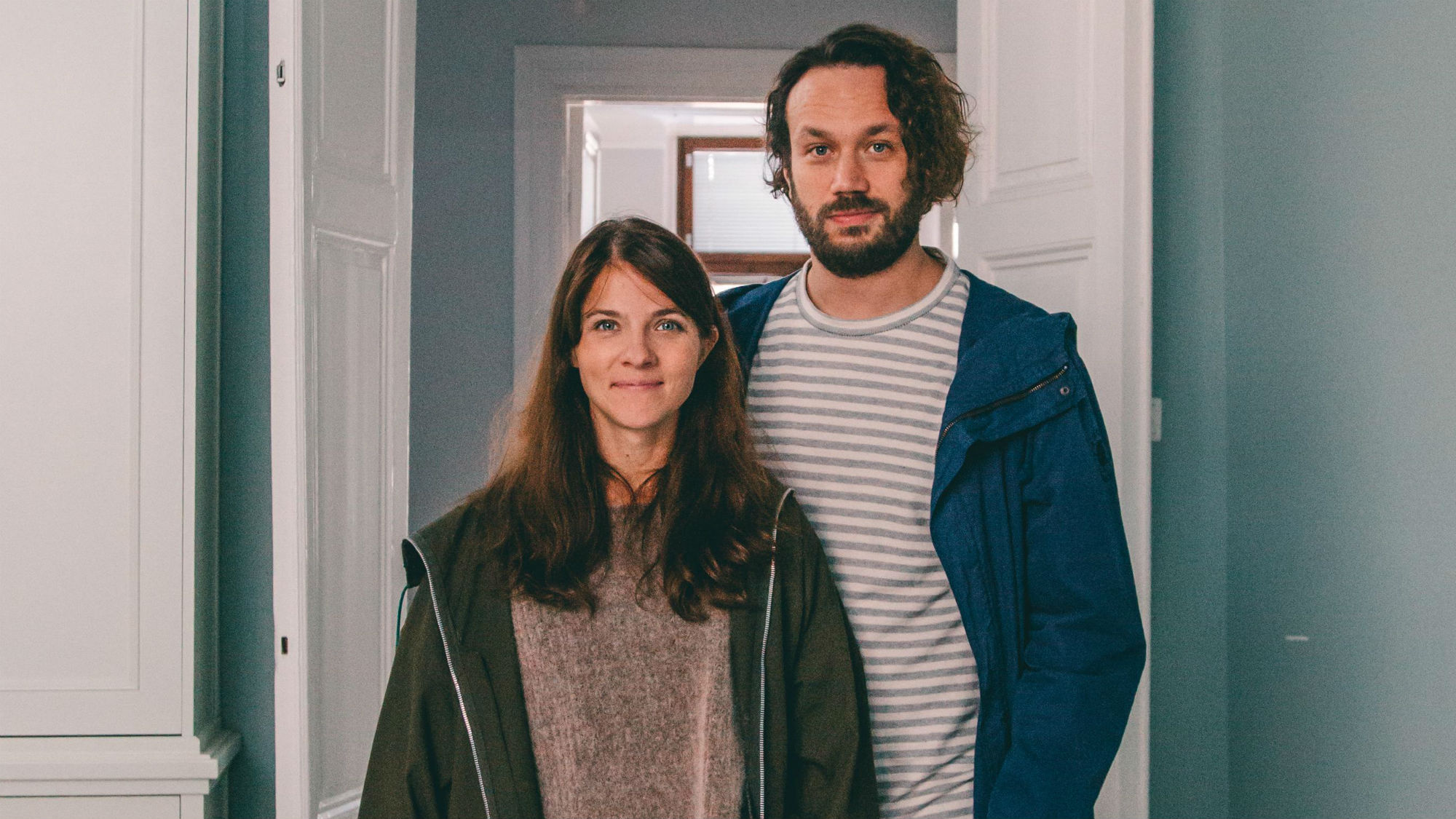 Idiomatic[/caption]
Dark crime dramas such as The Killing and The Bridge have turned "Scandi-noir" into a cult genre, but this Finnish romantic comedy series should show a lighter side to the region. Launching Thursday on Sundance Now, it follows Aino (Anna Paavilainen) and Micke (Elmer Bäck), a young, liberal, and eco-conscious couple in their thirties who are forced to move to a fancy part of Helsinki in an apartment right next door to Micke's parents. Once there, they come into contact with a surprisingly diverse community of people with different class backgrounds and political beliefs, which makes for an interesting setting for the young lovebirds to get to know one another. Frankly, Idiomatic sounds like a bit of a gem.
5. WHAT TO PLAY IF YOU LOVE A DISTINCTIVE VOICE
[caption id="attachment_442008" align="alignnone" width="2000"]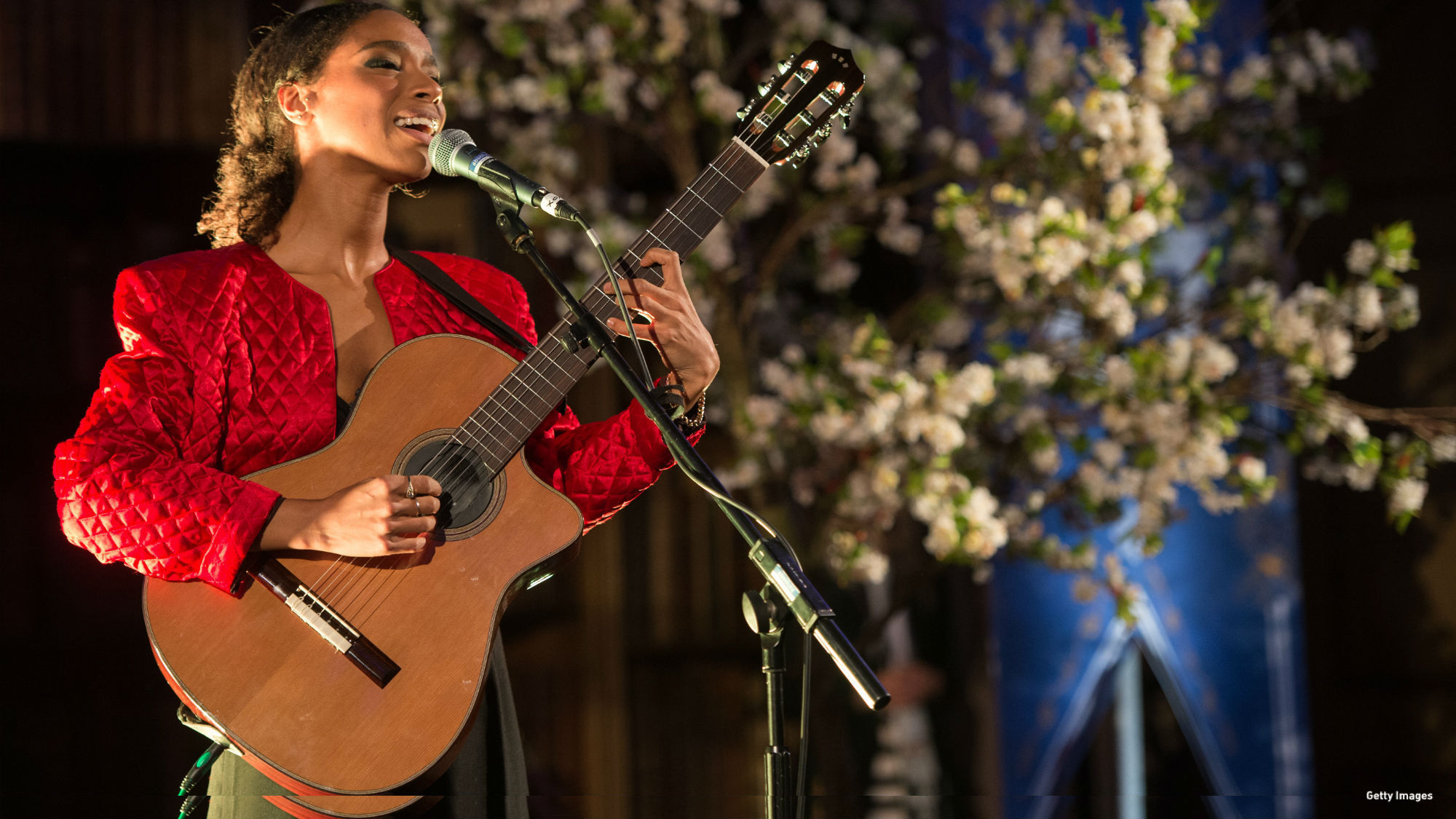 Lianne La Havas: "Bittersweet"[/caption]
Since emerging just under a decade ago, British singer-songwriter Lianne La Havas has built a loyal following with a series of achingly romantic soulful folk songs. Her last LP, 2015's Blood, peaked just shy of the U.S. Top 50. "Bittersweet," slated for a new album coming later this year, is a fine example of her languid, jazz-tinged style. "Don't have much to say, let's speak in the morning – please don't do this, I'm too far away," she sings on the first verse, presumably to a partner who's in a different zip code or even a different country. As the song elegantly progresses, La Havas really shows off her rich, supple voice, making this a very classy and emotional slice of ear candy.
6. WHAT TO GO SEE FOR A REAL TOUCH OF CLASS
[caption id="attachment_442002" align="alignnone" width="2000"]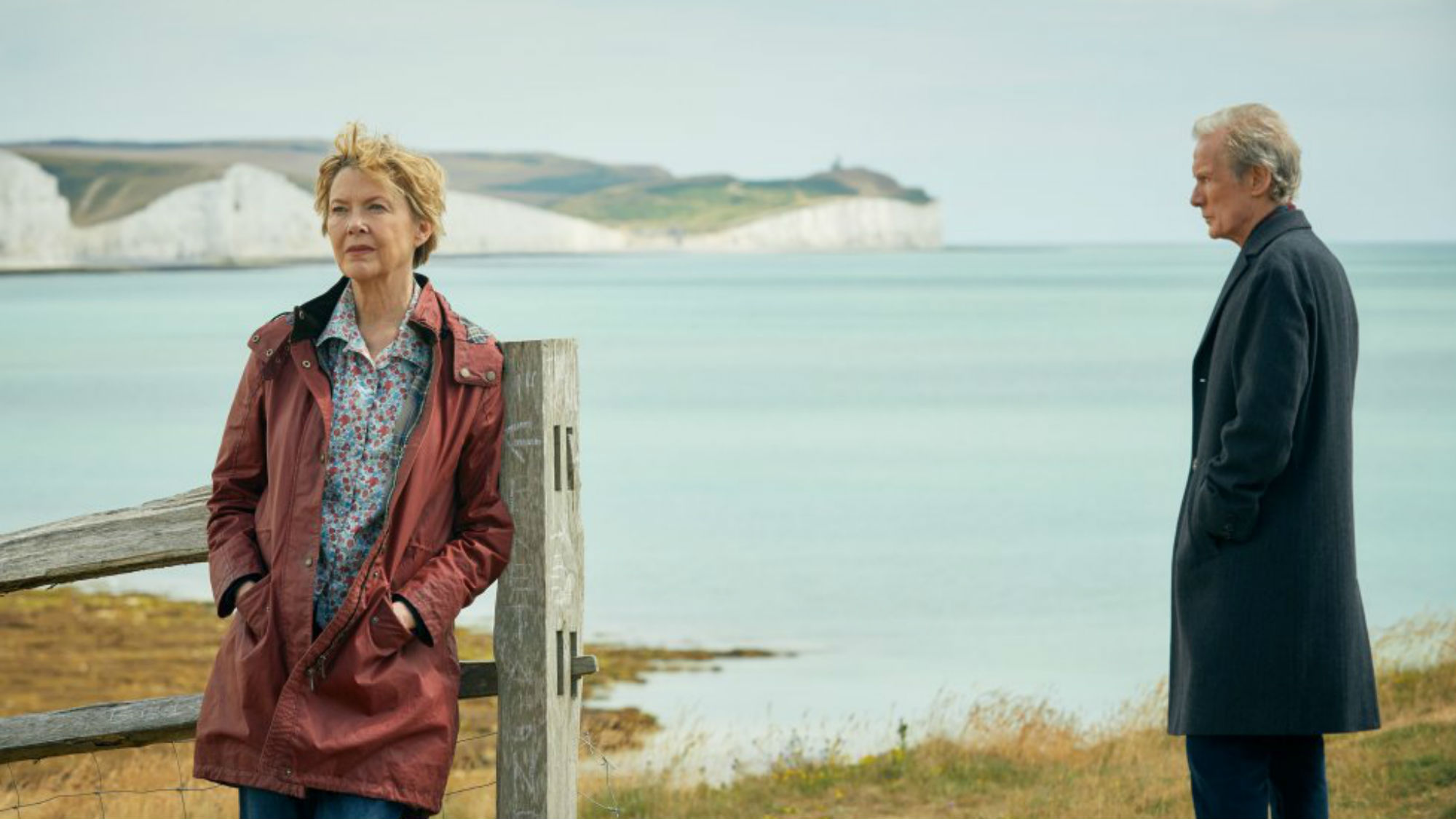 Hope Gap[/caption]
This very English-looking film opening in select theaters Friday stars Annette Bening and Bill Nighy as a middle-aged couple whose marriage is coming to an end. It begins with Bening's character blindsided as her husband of 29 years announces he is leaving her immediately for another woman he's been having an affair with. Admittedly, it's not the most original premise, but Hope Gap has plenty to recommend it – Oscar-nominated screenwriter William Nicholson (Gladiator) writes and directs; The Crown's Josh O'Connor co-stars as the couple's adult son; and the drama unfolds in the very picturesque English town of Seaford.
7. WHAT TO TRY IF YOU LIKE THE MUSIC ON PEAKY BLINDERS
[caption id="attachment_442002" align="alignnone" width="2000"]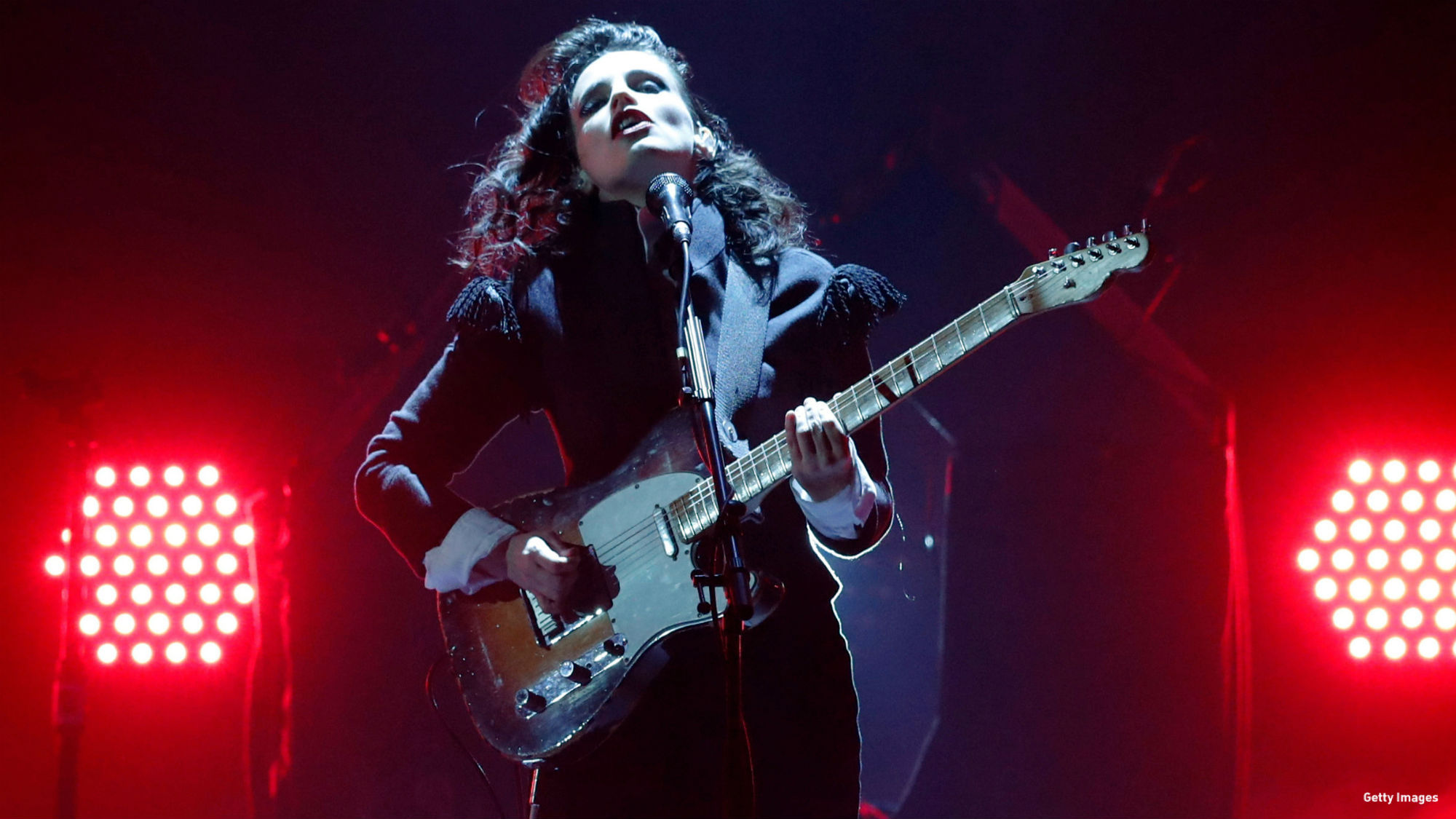 Anna Calvi: Hunted[/caption]
British singer-songwriter and virtuoso guitarist Anna Calvi displayed her ability to create intense and richly atmospheric music when she scored the most recent season of Peaky Blinders. Her new project dropping Friday isn't a new album exactly, but a deliberately raw reworking of her 2018 LP Hunter. According to Calvi, these new versions "capture the very moment I first wrote these songs, and recorded them on my own, in my attic studio;" some also feature new vocals from fellow musicians including Courtney Barnett, who teams with Calvi for a gutsy rendition of Hunter's standout track "Don't Beat the Girl Out of My Boy." Expect the other six tracks to be every bit as powerful.
8. WHICH PODCAST TO CHECK OUR FOR A FRESH TAKE ON MODERN BRITISH HISTORY
[caption id="attachment_442002" align="alignnone" width="2000"]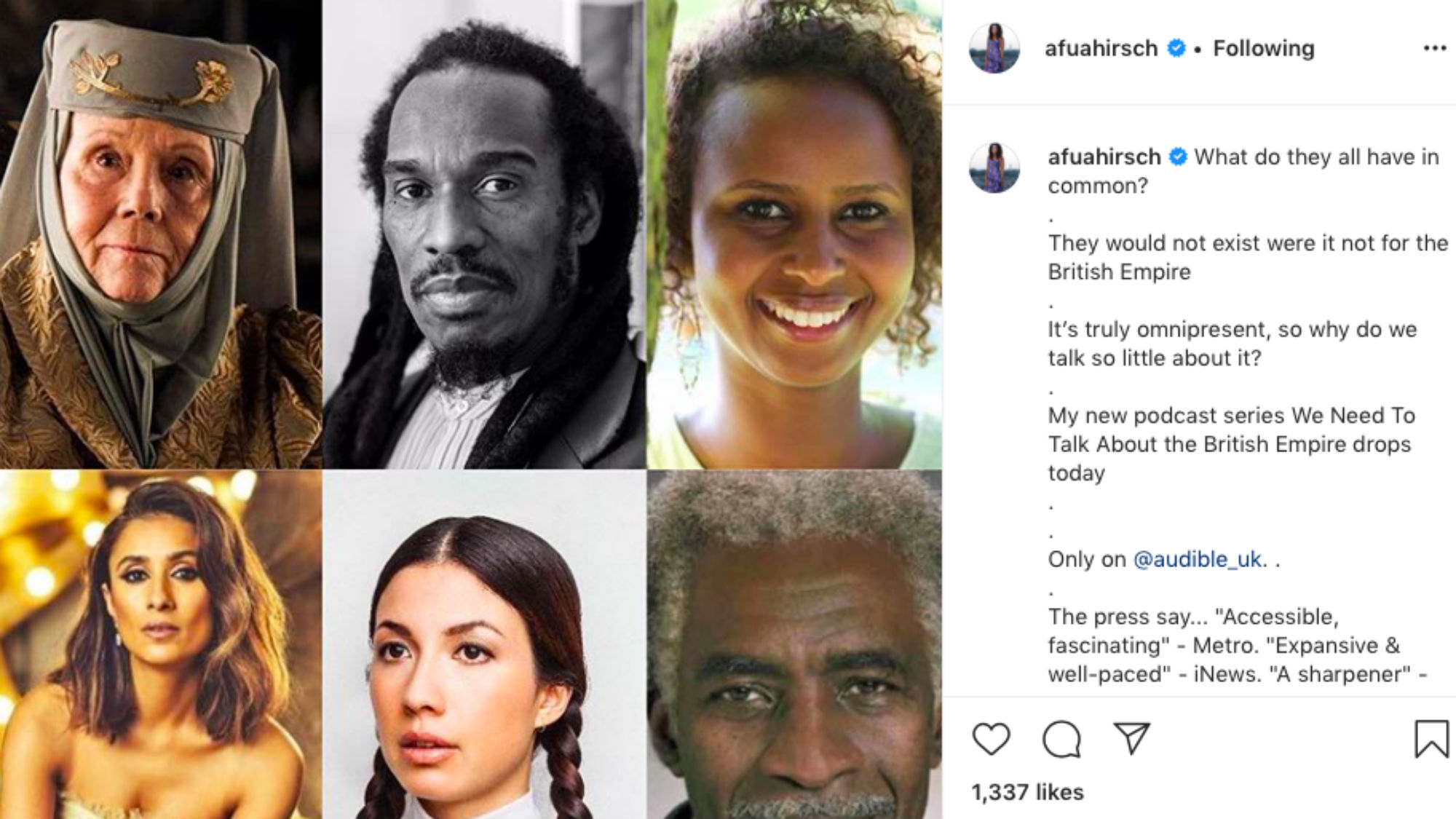 We Need to Talk About the British Empire[/caption]
At its peak, the British Empire presided over nearly a quarter of the world's population – it was so expansive that it was dubbed "the empire on which the sun never sets" because there was always daylight in some of its territories. This new podcast hosted by British writer and broadcaster Afua Hirsch casts a critical eye on the empire's impact by speaking to prominent figures whose ancestors' lives were transformed by it, including poet Benjamin Zephaniah, actress Dame Diana Rigg, and BBC broadcaster Anita Rani. The aim is to unpick its complicated legacy, both good and bad, so we can better understand how it still affects life in the U.K. (and in many other countries) today.
9. WHAT TO GO SEE FOR ITS STARRY CAST
[caption id="attachment_441992" align="alignnone" width="2000" class="https://images.amcnetworks.com/bbcamerica.com/wp-content/uploads/2015/11/Lashana-Lynch.jpg"]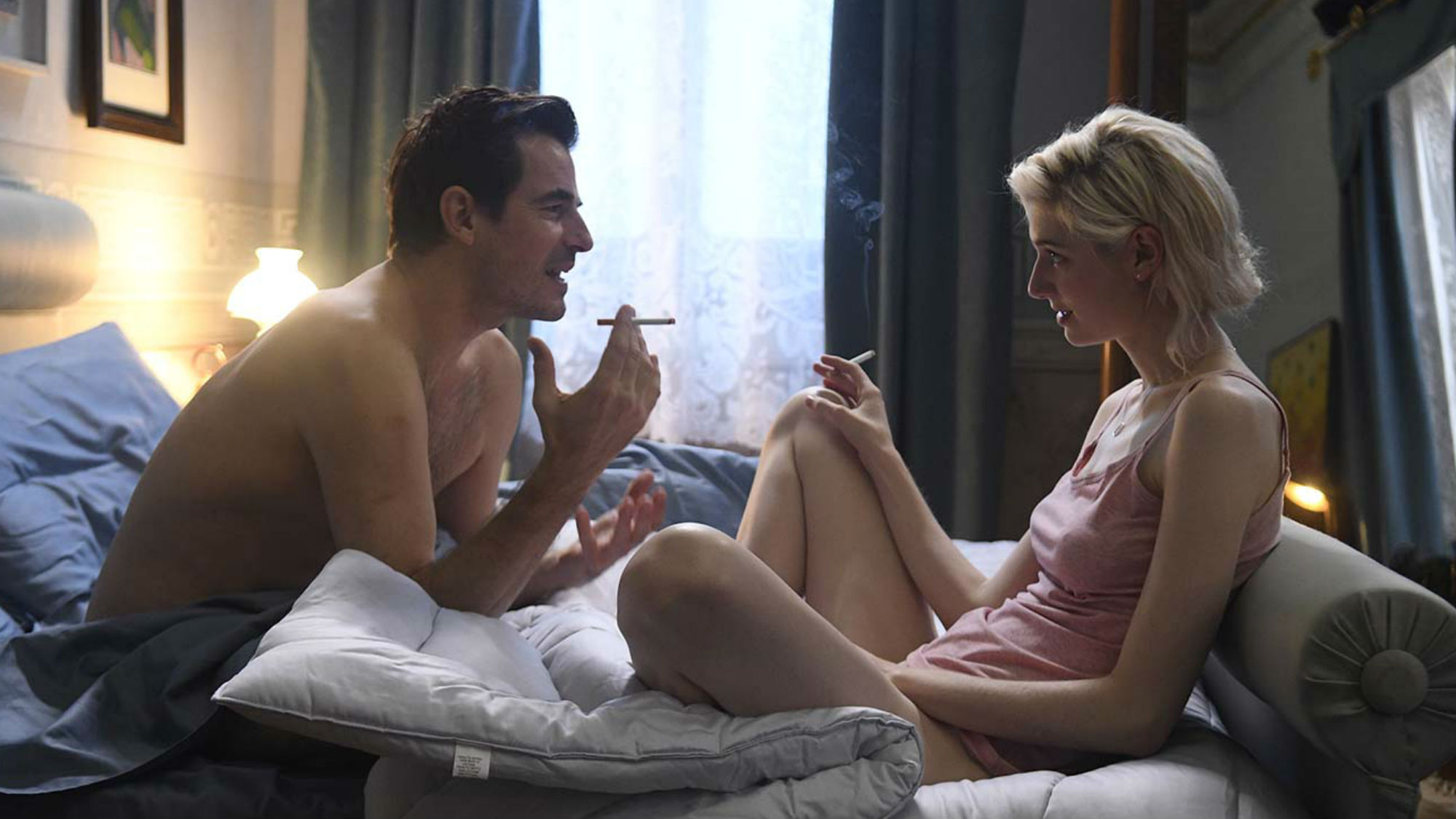 The Burnt Orange Heresy[/caption]
Dracula's Claes Bang and Widows' Elizabeth Debicki lead this intriguing thriller set in the art world. Opening in select theaters Friday, it follows a scheming art critic (Bang) and his seemingly more trustworthy new girlfriend (Debicki) as they're presented with an all-too-tempting offer by a wealthy art collector (Sir Mick Jagger): he'll set up an interview with a reclusive artist (Donald Sutherland) so long as they can secure the purchase of one of his brand new works. Pre-release reviews suggest The Burnt Orange Heresy is no masterpiece, but Bang and Debicki's screen chemistry has been widely praised, and their veteran co-stars are said to be on stellar, scenery-chewing form.
10. AND FINALLY, WHAT TO PLAY WHEN YOU'RE NEEDING SOME PARTY VIBES
[caption id="attachment_442008" align="alignnone" width="2000"]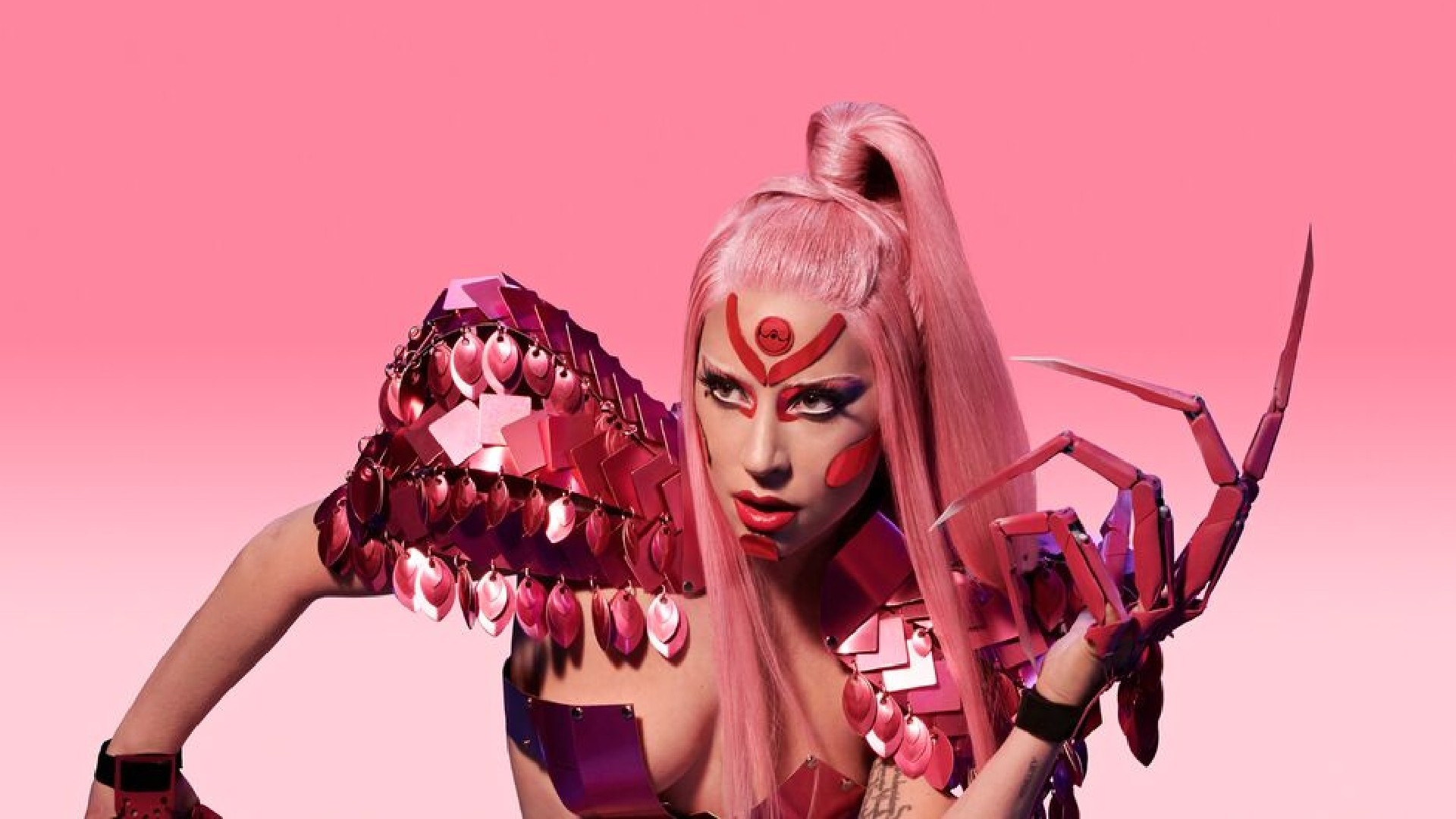 Lady Gaga: "Stupid Love"[/caption]
After her highly acclaimed performance in A Star Is Born, and the Oscar-winning success of its country-rock smash "Shallow," fans might have expected Lady Gaga to gravitate toward the middle of the road, musically-speaking. But "Stupid Love," the lead single from her upcoming sixth album, expected later this year, is quite the opposite. It's a big sparkly dance-pop tune which has more in common with uplifting early Gaga hits like "Poker Face" and "Just Dance" than her more earnest recent material – right down to the eye-popping video. It's sure to sound great on the treadmill, on the dance floor, and playing in your ears as you stomp out of the office after a hard day's work.
What are your plans for this week?