10 Things to Know This Week March 16-22
If you're planning on staying in a little more than normal this week, On the Beat definitely has you covered – here are 10 ways to keep yourself entertained from now until Sunday.
1. WHAT TO WATCH IF YOU COULD USE A GOOD LAUGH
[caption id="attachment_441998" align="alignnone" width="2000"]
Brockmire[/caption]
Well, we've got some good news and bad news: this is the fourth and final season of the cult comedy series starring Hank Azaria as Jim Brockmire, a former baseball announcer who disgraced himself by having an embarrassing meltdown live on air. The new episodes see Brockmire – who's managed to overcome his drink and drug habit – continue his public rehabilitation as he becomes Commissioner of Baseball and tries to rekindle his somewhat messy personal relationships. Ahead of the season premiere Wednesday at 10/9c on IFC, you can check out Azaria with co-stars Amanda Peet and Tyrel Jackson Williams in various hilarious clips and trailers.
2. WHAT TO PLAY IF YOU LIKE POP MUSIC WITH LASHINGS OF CHARISMA
[caption id="attachment_441998" align="alignnone" width="2000"]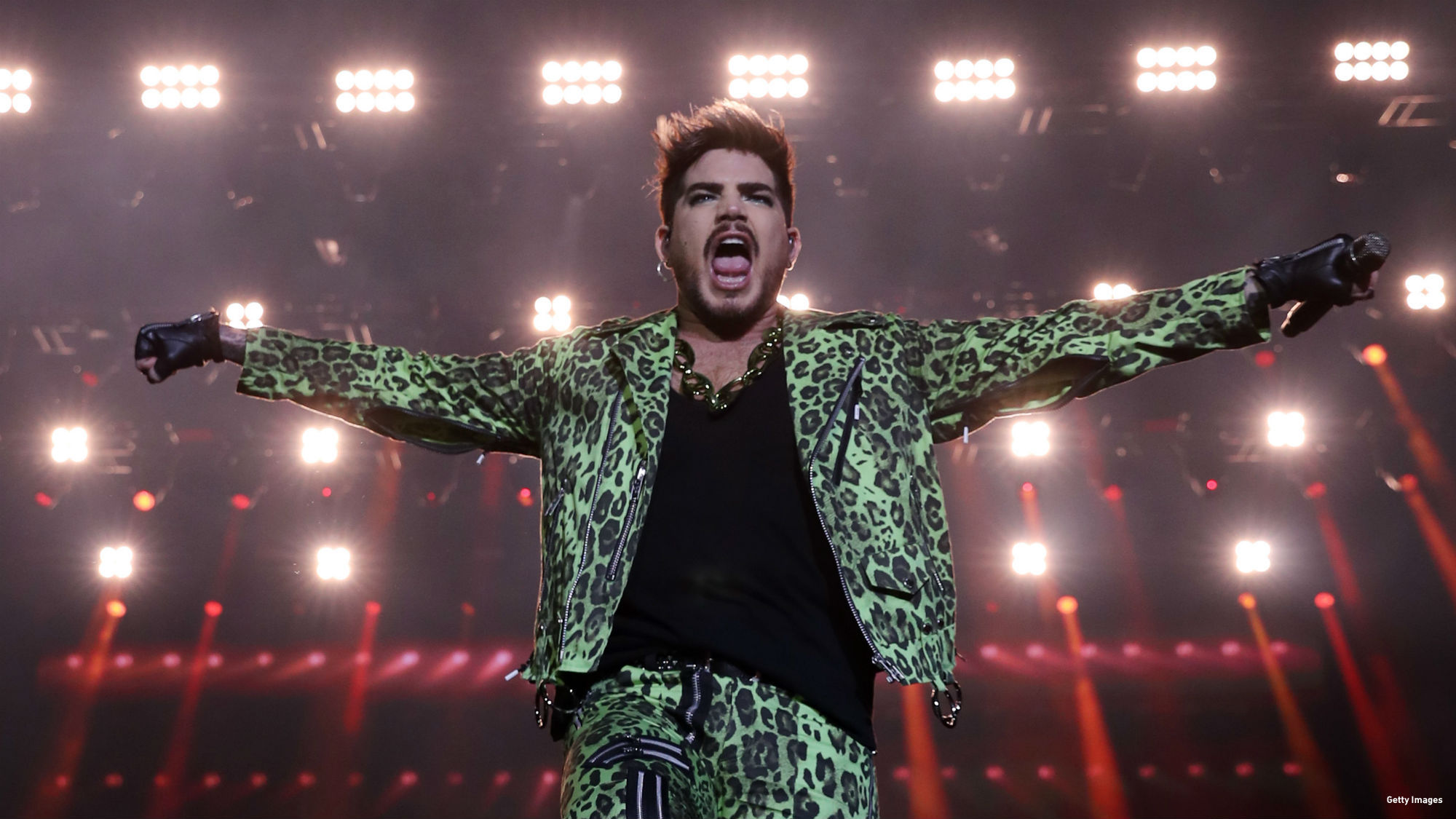 Adam Lambert: Velvet[/caption]
American Idol alum Adam Lambert has impressed legions of Queen fans in recent years by joining the remaining band members for epic live shows in which he fills in for the late, great Freddie Mercury on vocals. Now he's showing off his impressive multi-octave range on Velvet, his first solo album in nearly five years, which drops Friday. He's described the record as "thirteen slinky numbers to catch a vibe to" – for a taster, check out the swooning single "Roses," which features unmistakable guitar work from Chic legend Nile Rodgers, and the equally dreamy "New Eyes."
3. WHAT TO WATCH IF YOU'RE ALWAYS INTRIGUED BY A FAMILY WITH ISSUES
[caption id="attachment_442000" align="alignnone" width="2000"]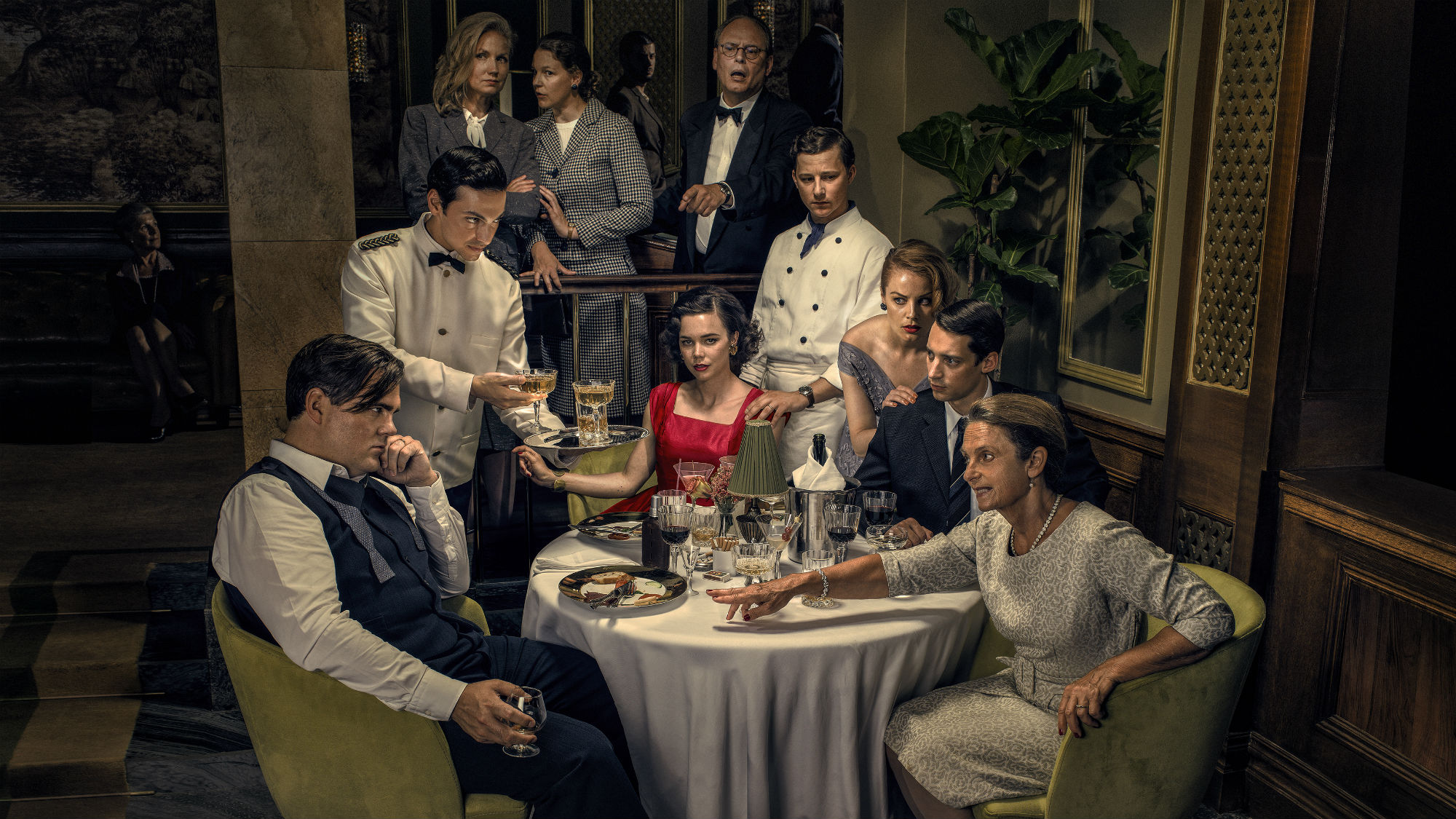 The Restaurant[/caption]
This acclaimed Swedish period drama follows a glamorous family running a high-end restaurant in Stockholm and has even been compared to Downton Abbey. Season three begins in 1968, and sees mother and daughter Nina (Hedda Stiernstedt) and Christina (Julia Heveus) capitalize on the city's increasingly progressive outlook by opening a Swingin' Sixties nightclub. Meanwhile, Maggan (Josefin Neldén) pursues her political career at a time when opportunities for women seem to be snowballing. From Thursday, new episodes will be added weekly to the Sundance Now streaming service – in the meantime, check out The Restaurant's appetite-whetting trailer here.
4. WHICH LIFE-AFFIRMING PODCAST TO TRY OUT
[caption id="attachment_441992" align="alignnone" width="2000" class="https://images.amcnetworks.com/bbcamerica.com/wp-content/uploads/2015/11/This-City-with-Clara-Amfo.jpg"]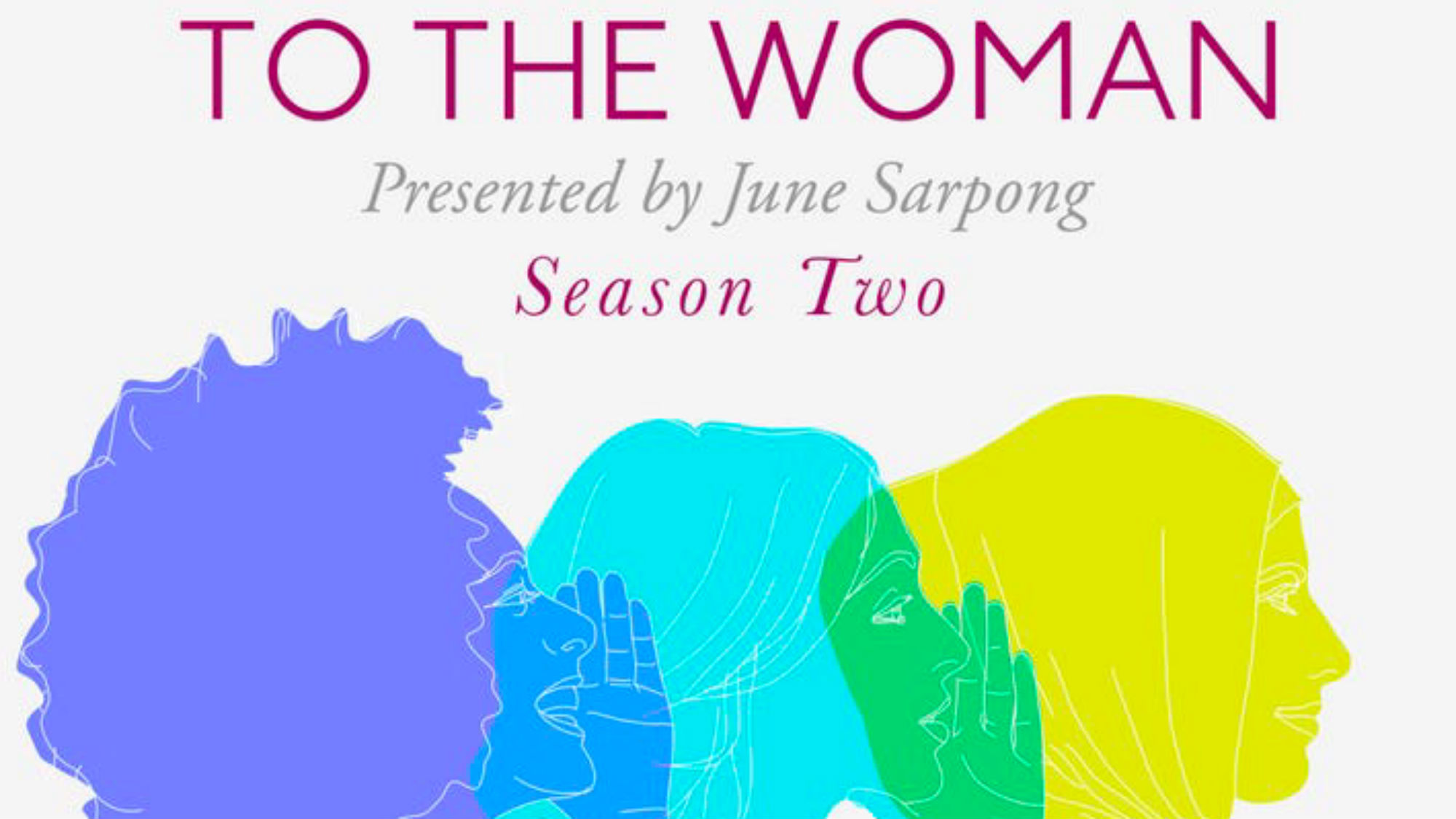 To the Woman[/caption]
Hosted by British broadcaster June Sarpong, who's also the BBC's first ever Head of Creative Diversity, this recently launched podcast is all about female friendship and solidarity. Over five episodes, more than 20 high profile women including actresses Rose McGowan and Helen Lederer, activists Munroe Bergdorf and Gina Martin, and British Member of Parliament Jess Phillips read letters dedicated to the women who've helped to shape and enhance their lives. Clearly a cathartic process for some of the contributors, this is touching stuff which might just make you want to reach out to your own favorite women.
5. WHAT TO PLAY IF YOU'RE HAVING AN EMOTIONAL MOMENT
[caption id="attachment_442008" align="alignnone" width="2000"]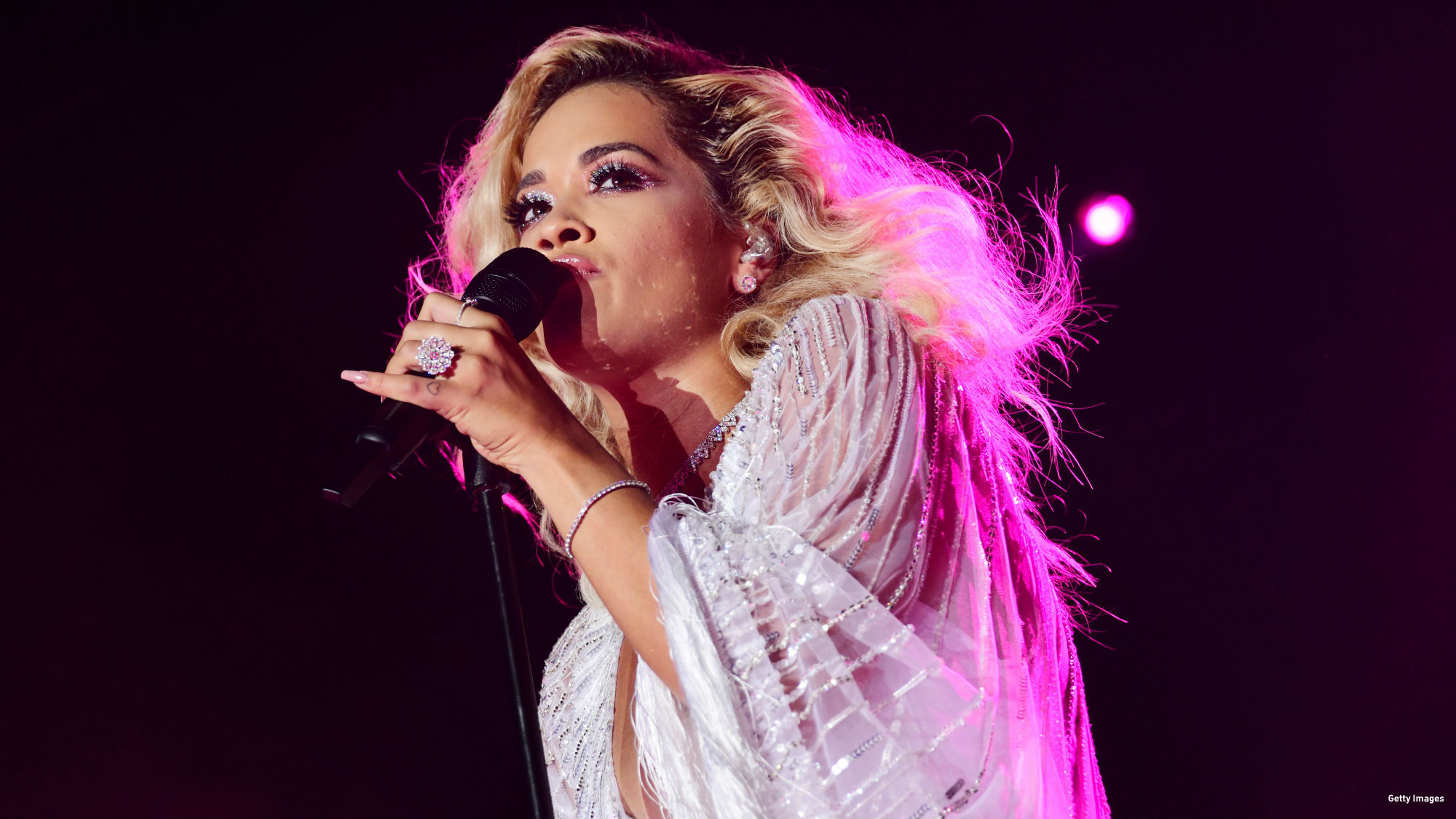 Rita Ora: "How to Be Lonely"[/caption]
Scottish singer-songwriter Lewis Capaldi (a relative of Doctor Who star Peter Capaldi) is one of U.K. music's biggest breakthrough artists – last year, his ballad "Someone You Loved" even topped the Billboard Hot 100. "How to be Lonely" also shows off his knack for writing a killer chorus that really lodges in your brain. After Capaldi wrote and recorded the song, he decided he didn't like the way he sounded on it, so passed it on to fellow Brit Rita Ora. She sounds terrific as she imbues the angst-ridden lyrics with real emotion, suggesting he definitely made the right decision. All's well that ends well, right?
6. WHICH AWARD-WINNING BRITISH PODCAST TO CHECK OUT
[caption id="attachment_442002" align="alignnone" width="2000"]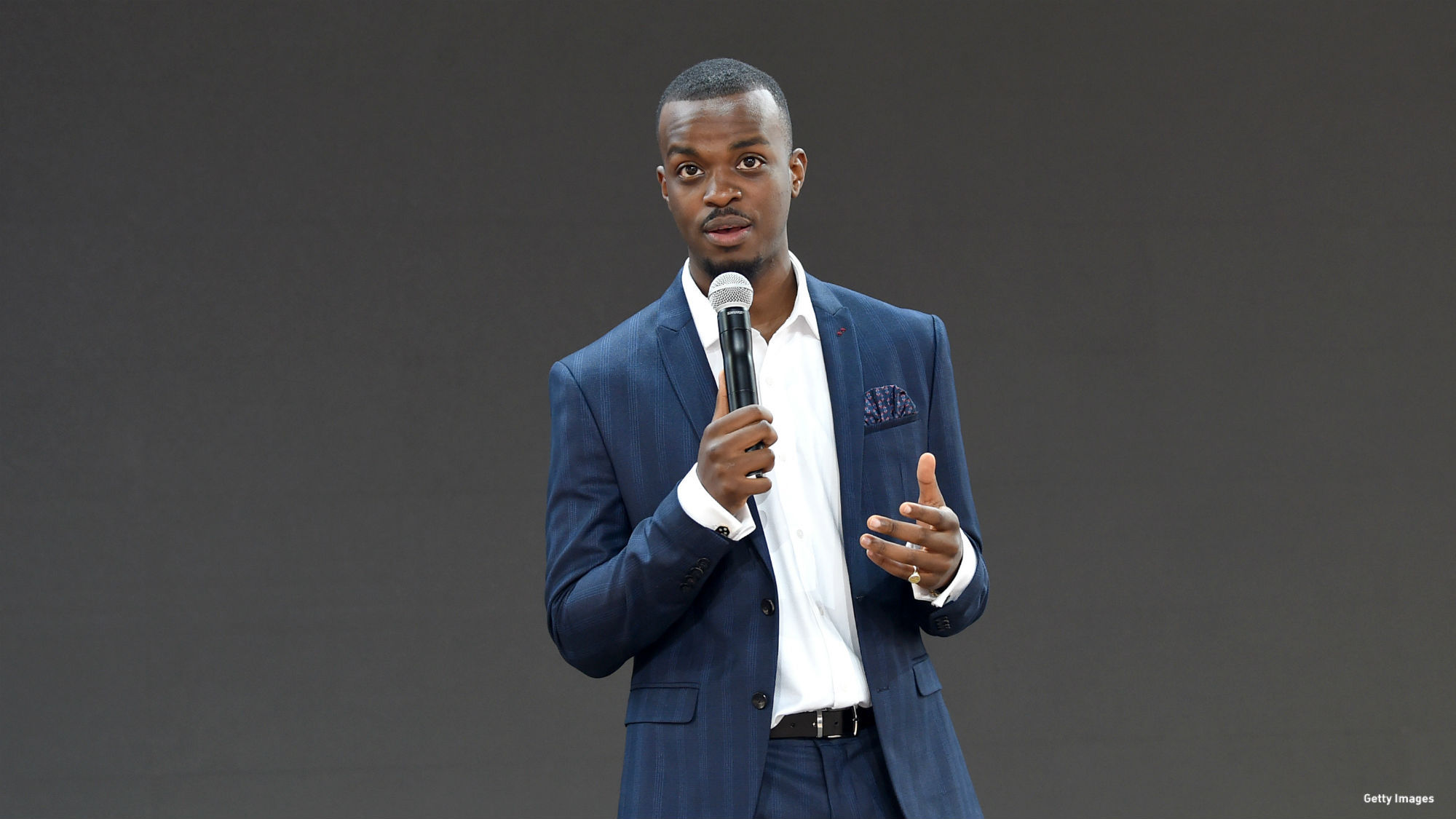 Have You Heard George's Podcast?[/caption]
British spoken-word artist George the Poet (real name George Mpanga) won the top prize at last year's British Podcast Awards for this innovative BBC Sounds podcast. What really makes it stand out is Mpanga's ability to blend different genres in an effortless and compelling way: any given episode might segue from memoir to fiction, and current affairs reporting to comedy, as he explores modern-day life in London and the U.K. A third "Chapter" (or season) is due later this year; in the meantime, there are 18 excellent episodes to delve into.
7. WHAT TO GO SEE IF YOU'RE IN THE MOOD FOR SOMETHING EUROPEAN
[caption id="attachment_442002" align="alignnone" width="2000"]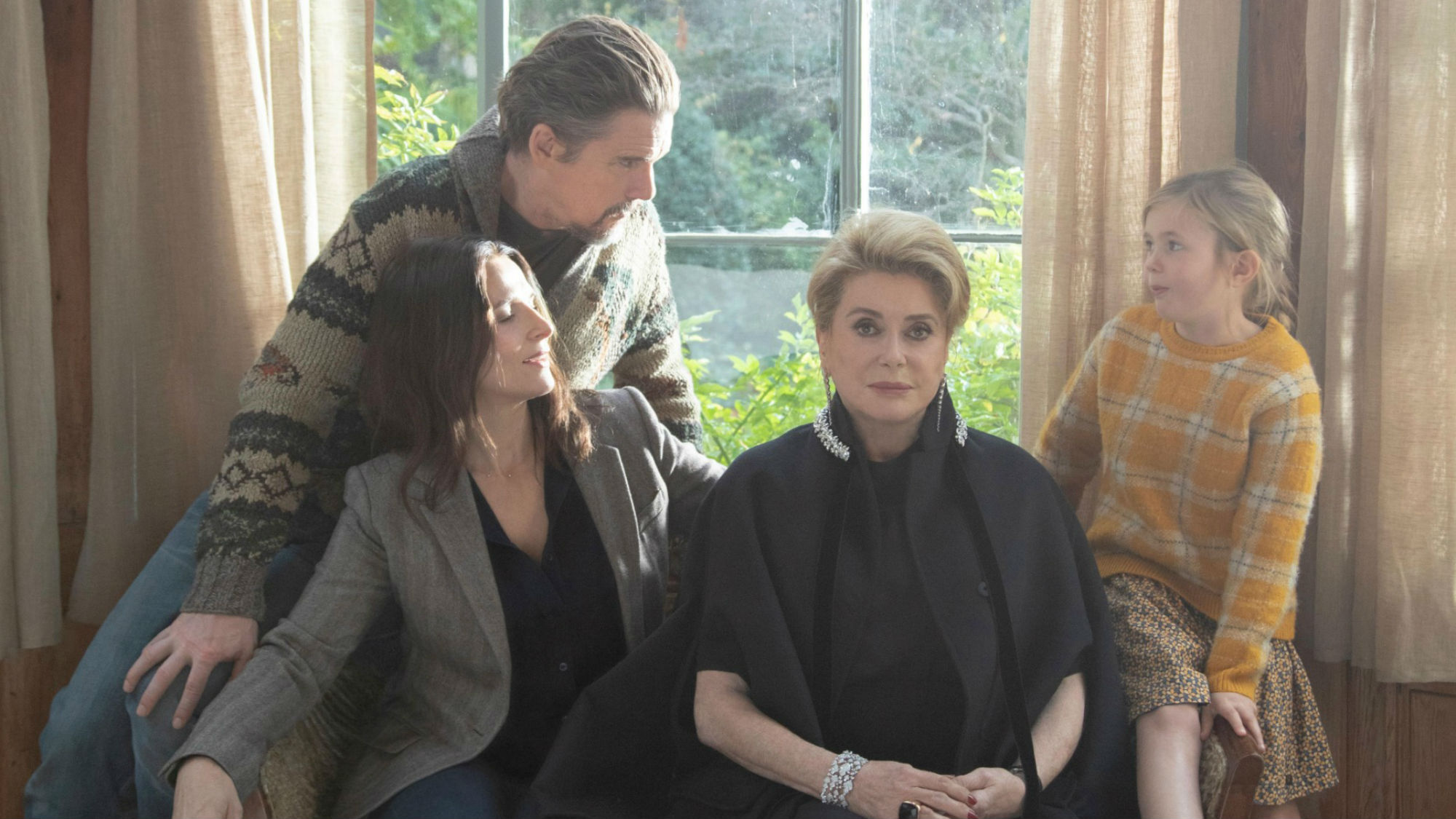 The Truth[/caption]
Two of France's most respected actresses, Catherine Deneuve and Juliette Binoche, co-star in this elegant-looking melodrama opening in select theaters Friday. Directed by Hirokazu Kore-eda, who previously made the award-winning Japanese film Shoplifters, it explores the strained relationship between a famous French thesp (Deneuve) and the screenwriter daughter who has always been in her shadows (Binoche). Ethan Hawke also appears as the younger woman's husband, who's recently out of rehab, adding to what looks like a quiet storm of repressed emotions. This one should definitely make for a classy date movie.
8. WHICH TWITTER ACCOUNT TO FOLLOW FOR SOME U.K.-FLAVORED LIGHT RELIEF
[caption id="attachment_442002" align="alignnone" width="2000"]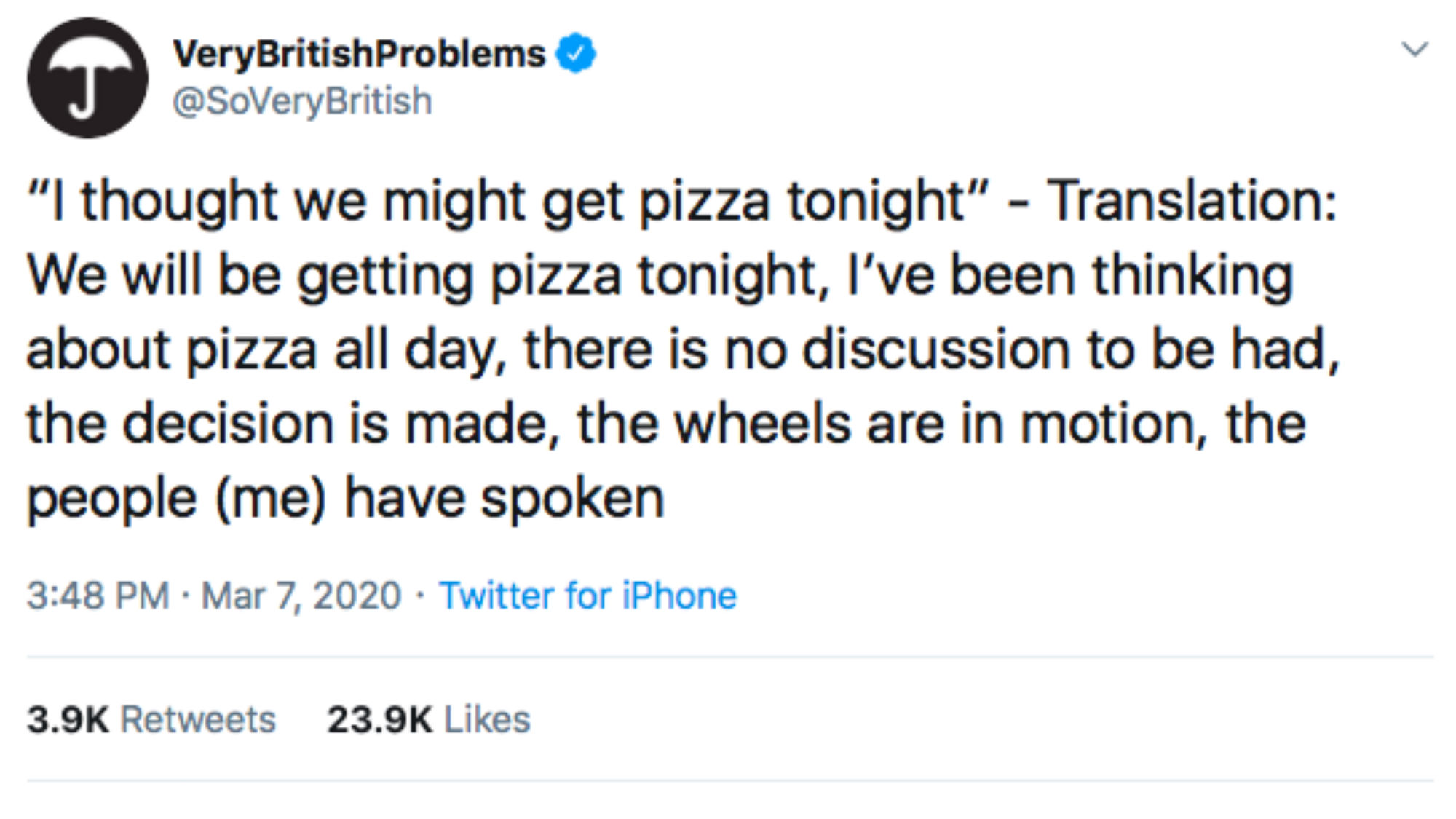 Very British Problems (@SoVeryBritish)[/caption]
This amusing Twitter account has been affectionally sending up British conversational habits since 2012 – it's so popular now that it's even spawned several spin-off books. Its hilariously spot-on tweets are often topical, which means you can expect plenty about the famously drizzly U.K. weather as well as pop culture talking points and more serious global issues. Oh, and if you like the idea of learning some quintessentially British pass-aggy turns-of-phrase, Very British Problems will definitely be able to help you out.
9. WHAT TO PLAY IF YOU'RE FEELING A LITTLE REFLECTIVE
[caption id="attachment_441992" align="alignnone" width="2000" class="https://images.amcnetworks.com/bbcamerica.com/wp-content/uploads/2015/11/Lashana-Lynch.jpg"]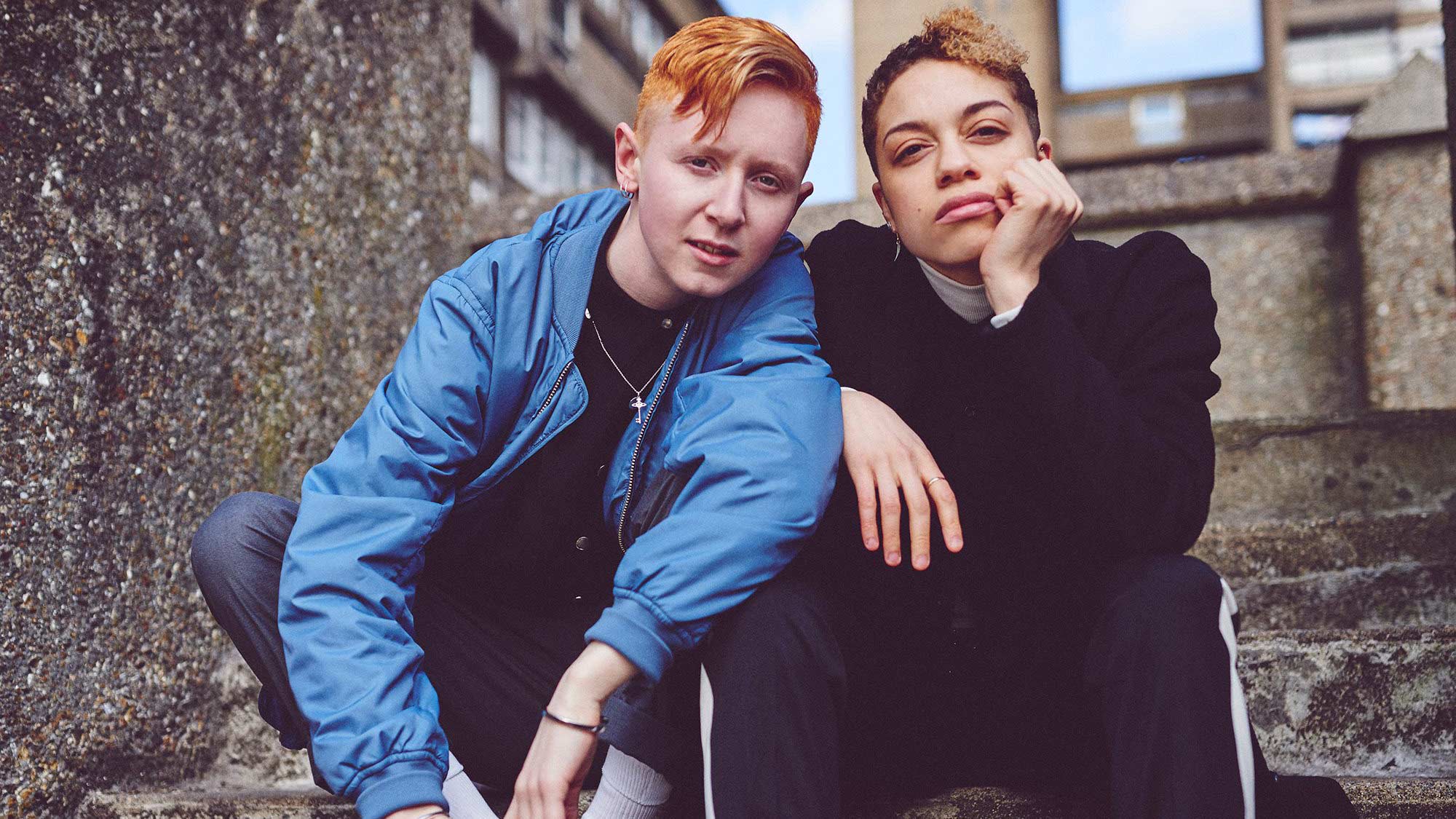 Nimmo: "Do I Have to Learn It?"[/caption]
The two members of Nimmo, a somewhat underrated British electronic duo, are best friends who've known each other since childhood. The chemistry between Sarah Nimmo and Reva Gauntlett definitely adds to their most infectious songs, and this excellent new single is no exception. "Do I Have to Learn It?" is a '90s-flavored dance tune about learning from the mistakes you make as you grow up: it's catchy, relatable, and has a brilliant spoken-word bit in the middle. And if you like what you hear, their debut album The Power – which dropped last June – is well worth checking out, too.
10. AND FINALLY, WHICH CULT IRISH FIGURE TO FOLLOW FOR ST PATRICK'S DAY
[caption id="attachment_442008" align="alignnone" width="2000"]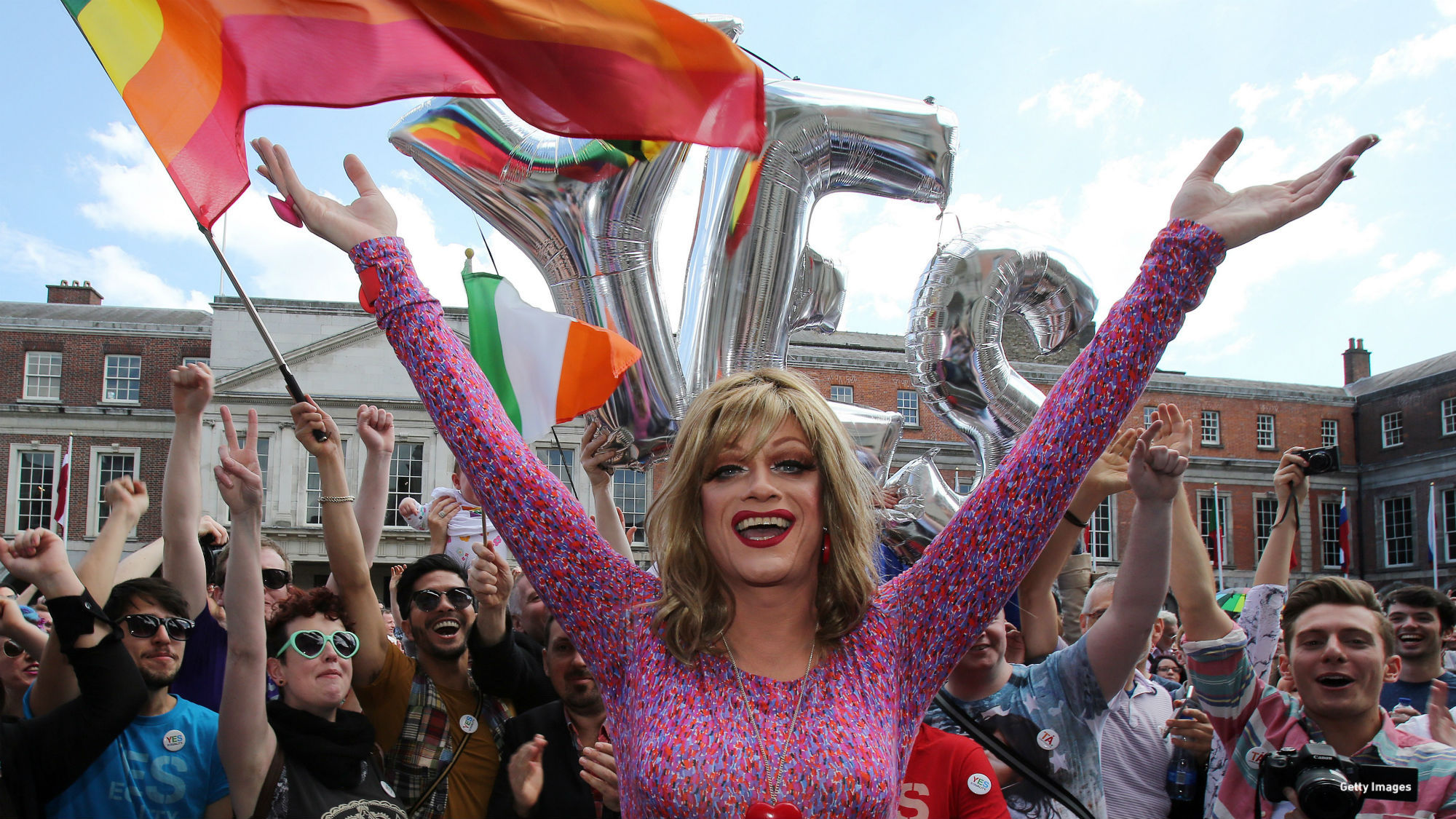 @PantiBliss[/caption]
Irish drag queen Panti Bliss went viral worldwide back in 2014 with a searing speech about the insidious nature of homophobia – it amassed nearly a million YouTube views, and Panti even got a congratulatory phone call from Madonna. So it's no wonder that she calls herself the (100% unofficial) "Queen of Ireland" and a "National F******g Treasure." She's a vocal and lively presence on Twitter and Instagram, and will surely share some pictures of the St Patrick's Day celebrations at her cozy Dublin LGBTQ venue, the aptly named Panti Bar. We'll raise a pint or two of Guinness to that.
What are your plans for this week?