10 Things to Know This Week January 6-12
As we dive deeper into Hollywood awards season – the BAFTA Film Awards announce their nominations Tuesday – the world of entertainment is really getting busy. Here are 10 ways to keep yourself on top of what's going on this week.
1. WHAT TO GO SEE FOR PROPER OLD SCHOOL FILMMAKING
[caption id="attachment_441998" align="alignnone" width="2000"]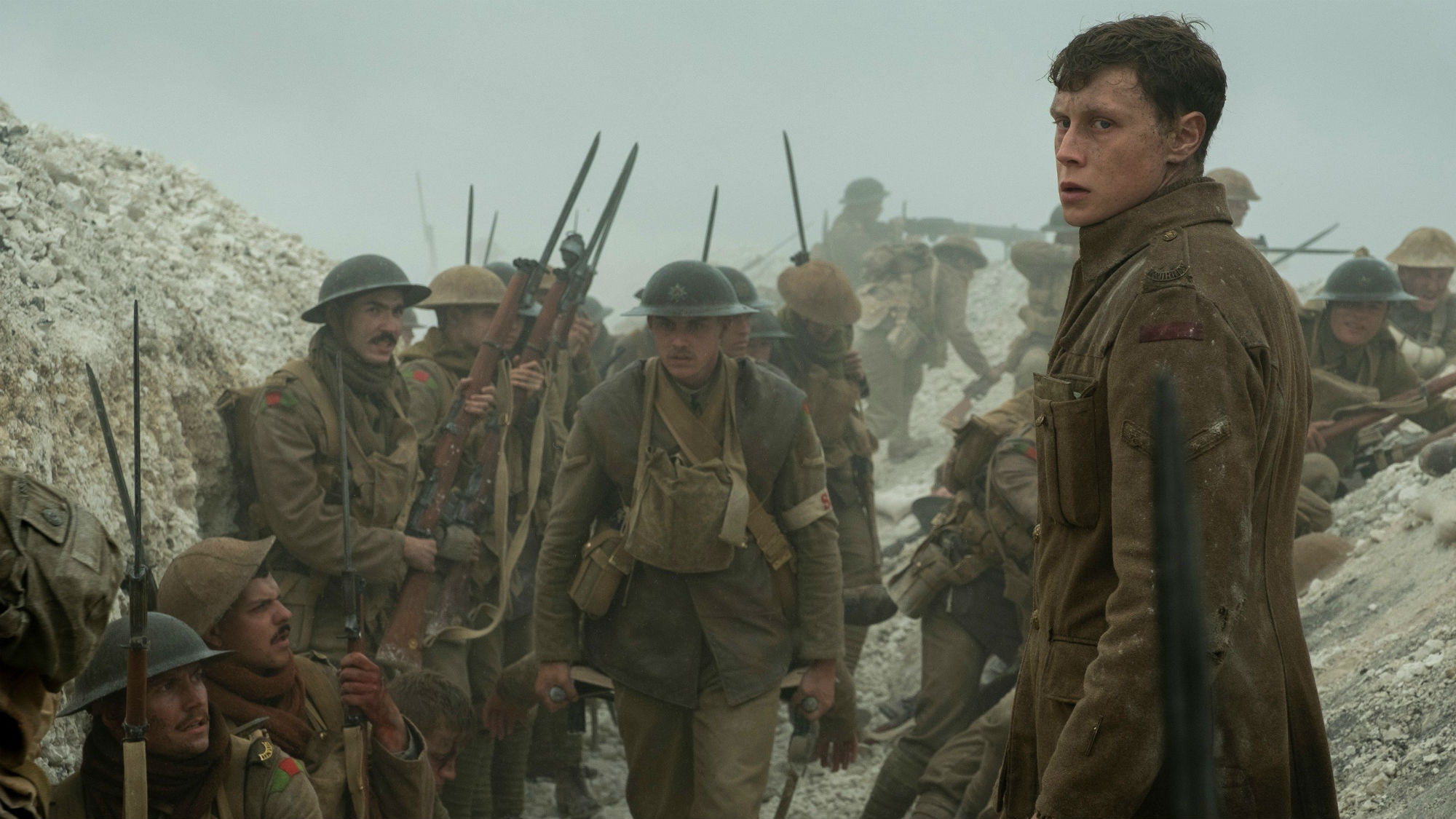 1917[/caption]
The latest film from Oscar-winning director Sir Sam Mendes (American Beauty, Skyfall) is a large-scale war epic based partly on the World War I recollections of his grandfather, Alfred Mendes. It follows two young British soldiers (Captain Fantastic's George MacKay and Game of Thrones' Dean-Charles Chapman) as they're dispatched on a seemingly impossible mission to deliver a message warning of a potentially deadly German ambush. Opening nationwide Friday following a limited release, 1917 is already being praised for its technically impressive film-making – it's made to look as though it was shot in a single, unbroken take – and boasts an awesome supporting cast that includes Benedict Cumberbatch, Colin Firth, Richard Madden, and Andrew Scott.
2. WHAT TO GO SEE FOR THOUGHT-PROVOKING COURTROOM DRAMA
[caption id="attachment_441992" align="alignnone" width="2000" class="https://images.amcnetworks.com/bbcamerica.com/wp-content/uploads/2015/11/Phoebe-Waller-Bridge.jpg"]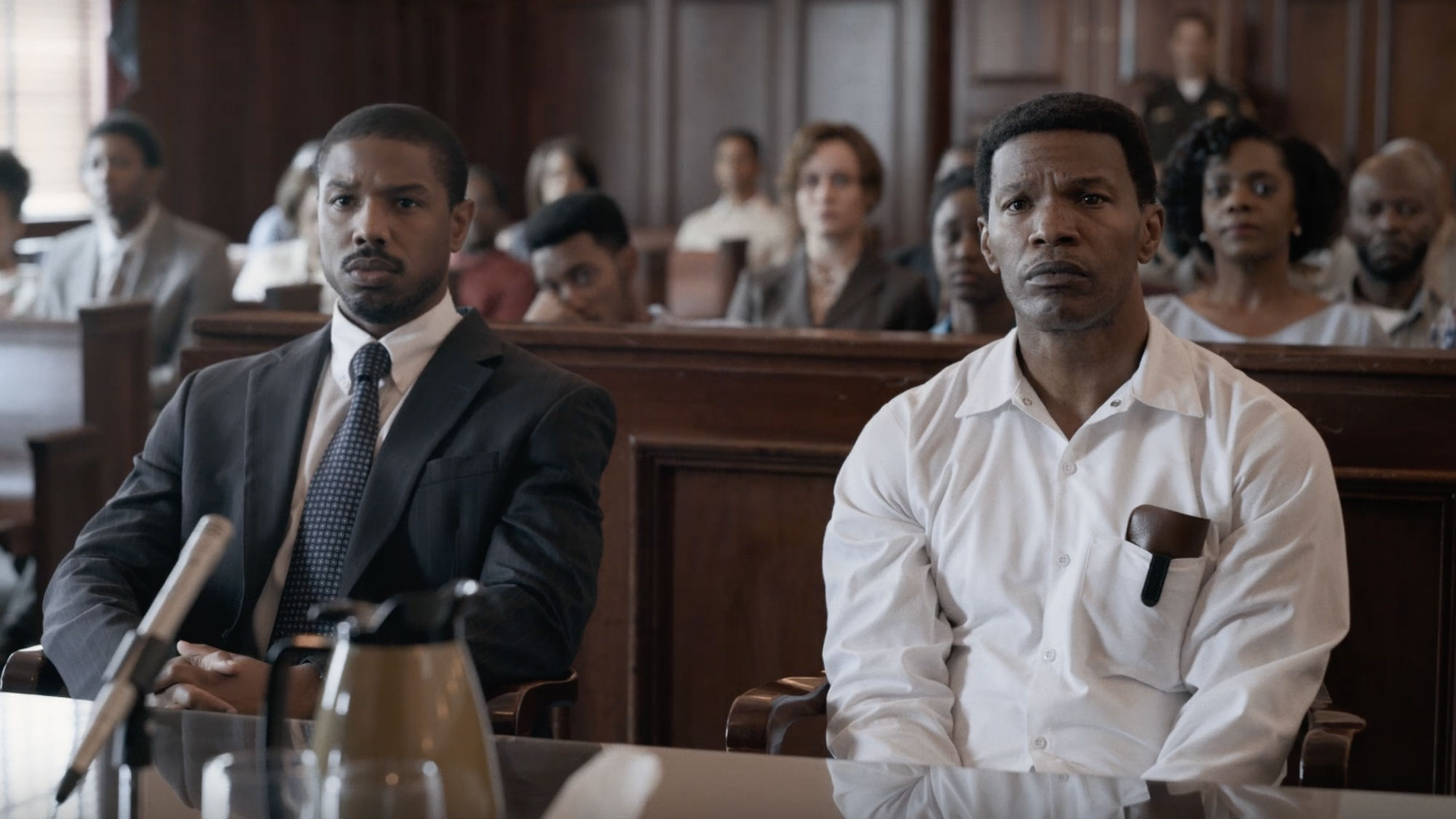 Just Mercy[/caption]
This legal drama opening Friday tells the story of an infamous and still-shocking miscarriage of justice. Michael B. Jordan stars as Bryan Stevenson, a highly driven young defense lawyer who takes on the case of Walter McMillian (Jamie Foxx), an African-American pulpwood worker sentenced to death after being wrongfully convicted of murdering a white woman. Both Jordan and Foxx are earning rave reviews for their performances, and though director Destin Daniel Cretton's handling of the source material is said to be a little unadventurous, Just Mercy should still be a stirring watch – especially with Brie Larson and Rafe Spall in key supporting roles.
3. WHICH ACTING LEGEND TO FOLLOW ON INSTAGRAM
[caption id="attachment_441992" align="alignnone" width="2000" class="https://images.amcnetworks.com/bbcamerica.com/wp-content/uploads/2015/11/Lashana-Lynch.jpg"]
@anthonyhopkins[/caption]
Did you know Sir Anthony Hopkins is on the 'gram? The Oscar-winning actor is a pretty prolific poster, too, sharing pictures and clips of his creative endeavors (he's a keen painter, piano player, and composer of music) as well as behind-the-scenes photos from his acting jobs. With his performance in The Two Popes attracting plenty of awards buzz – he's already been nominated for a Golden Globe, and could pick up Oscar and BAFTA nods as well – it's an especially great time to give him a follow. Well, wouldn't you like to catch a glimpse of Hollywood awards season through the eyes of "Sir Tony?"
4. WHICH PODCAST TO TRY FOR A DIFFERENT KIND OF LIFE ADVICE
[caption id="attachment_442008" align="alignnone" width="2000"]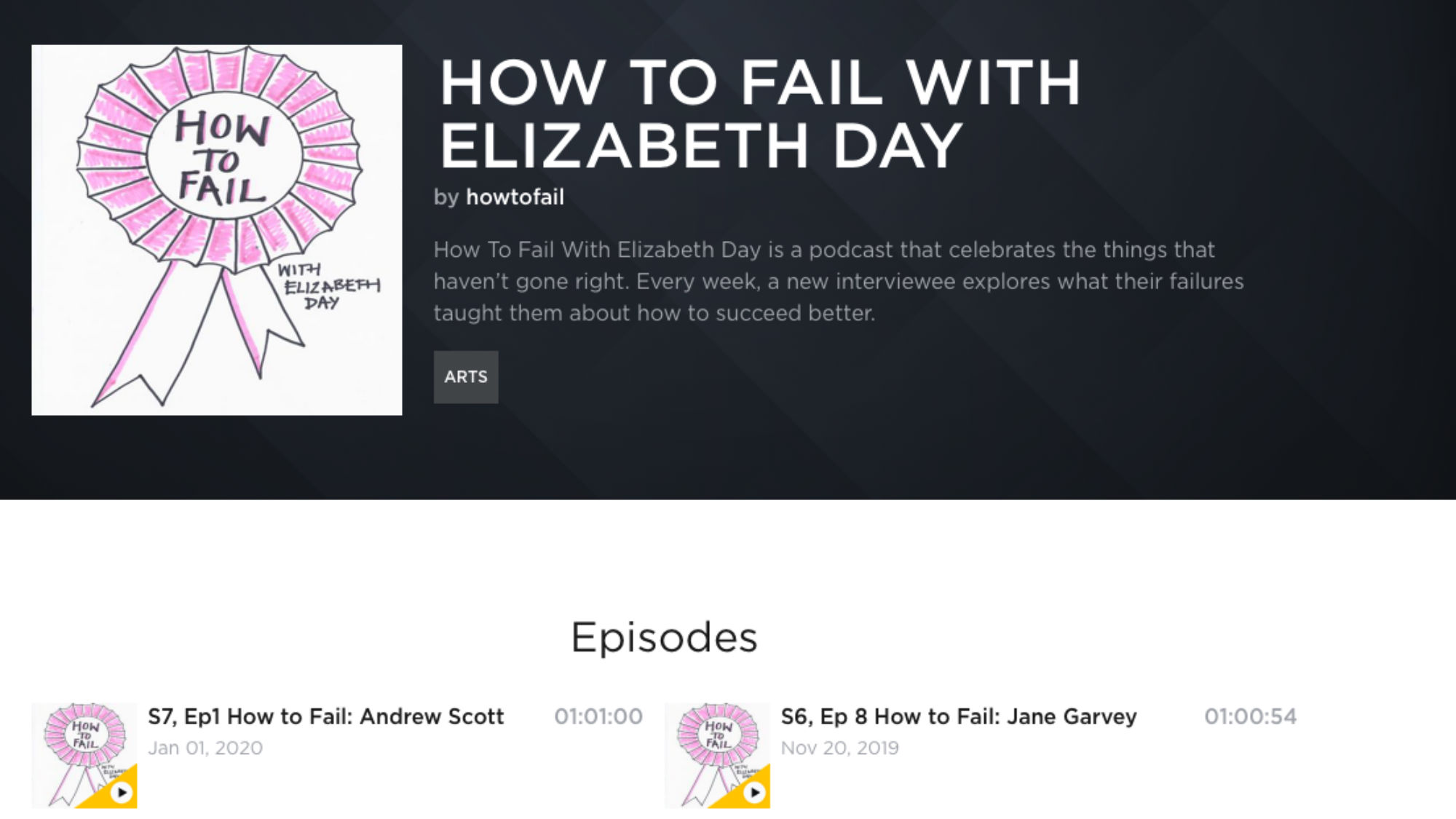 How to Fail with Elizabeth Day[/caption]
Hosted by British journalist and broadcaster Elizabeth Day, this popular podcast is predicated on the idea that by discussing our failures, we can better learn how to succeed. Day is a genial and gently probing interviewer who tends to get the best out of her guests, which means How to Fail can often be a moving and soothing listening experience, as well as an inspiring one. Though some of her guests might not be familiar to U.S. listeners, scroll through the archive and you'll find episodes teaming Day with pop singer Lily Allen, Fleabag/Killing Eve mastermind Phoebe Waller-Bridge, and Sherlock fave Andrew Scott.
5. WHAT TO GO SEE FOR TWISTS, TURNS, AND PLENTY OF TENSION
[caption id="attachment_442002" align="alignnone" width="2000"]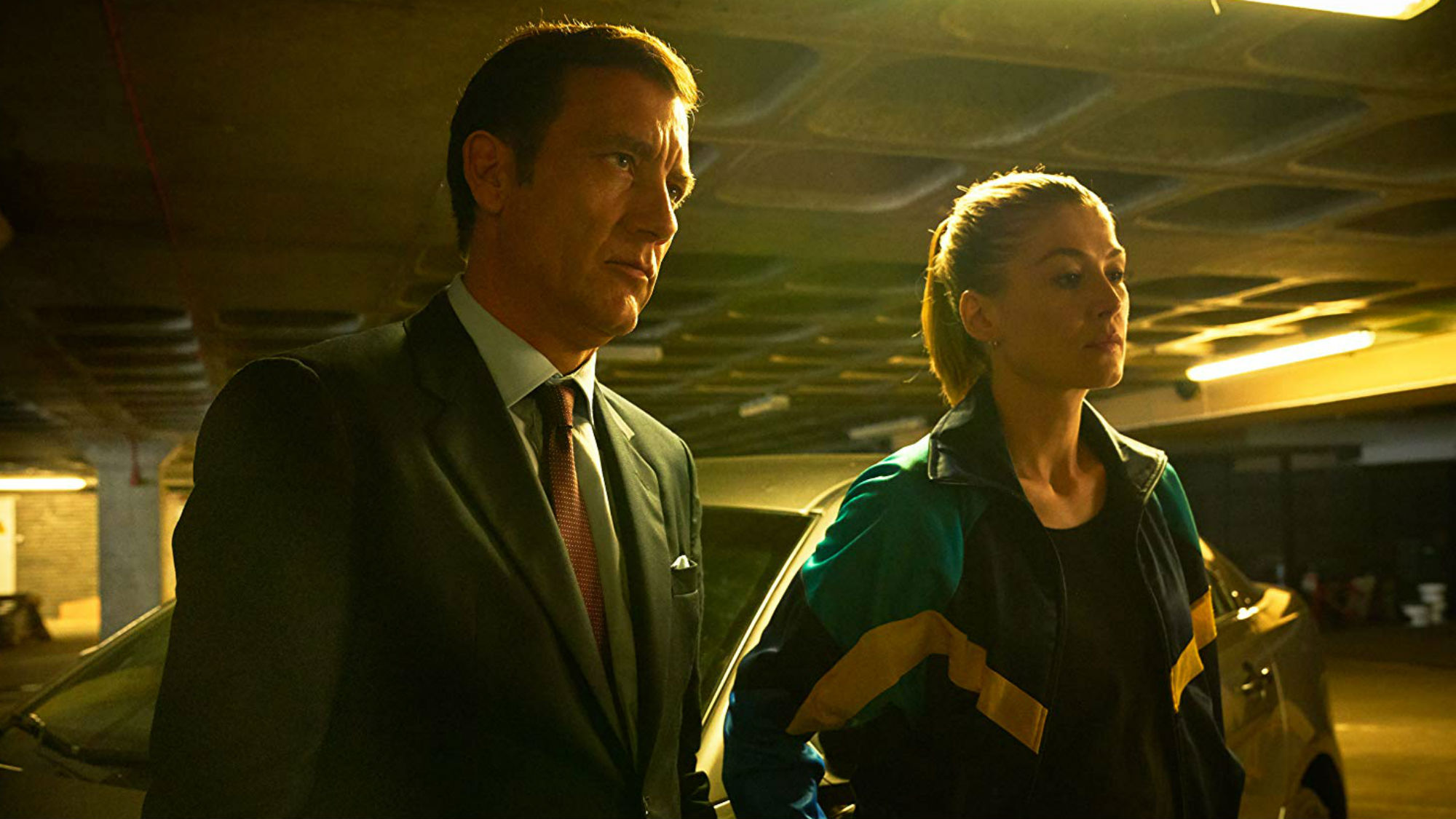 The Informer[/caption]
Opening Friday, this crime thriller is based on the Swedish novel Three Seconds by Anders Roslund and Borge Hellström, but director Andrea di Stefano (Escobar: Paradise Lost) relocates the action to New York City. The Killing's Joel Kinnaman stars as a reformed criminal sent back to prison by his formidable FBI handler (Rosamund Pike) so that he can continue infiltrating a powerful Polish drug ring. Clive Owen, Common and rising star Ana de Armas (Knives Out, Blade Runner: 2049) appear in supporting roles in a movie that promises to be tense, sweaty and – crucially for a thriller – difficult to second-guess.
6. WHAT TO PLAY WHEN YOU'RE CRAVING SOME EAR CANDY
[caption id="attachment_442008" align="alignnone" width="2000"]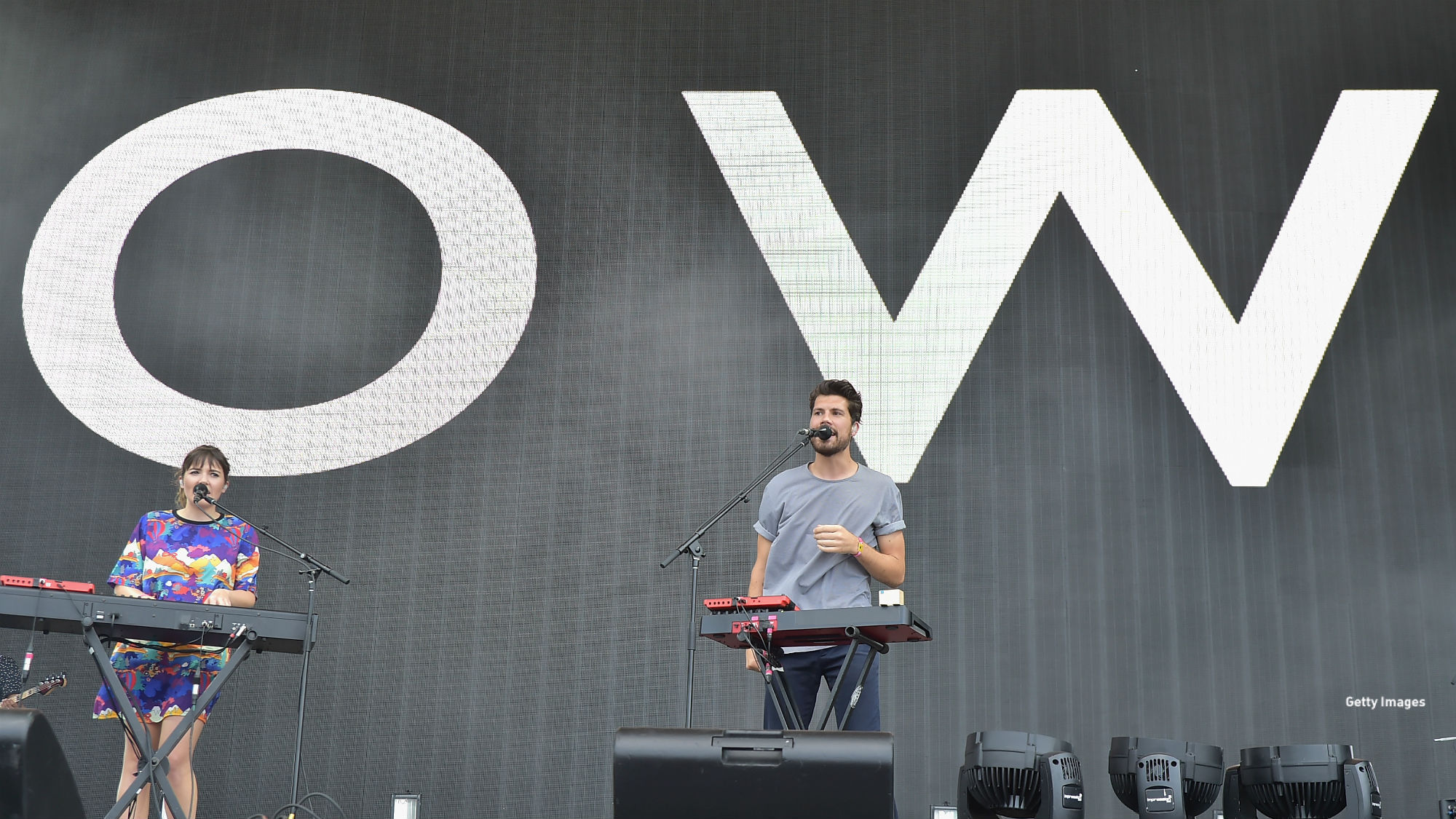 Oh Wonder: "Happy"[/caption]
London-based synth-pop duo Oh Wonder have built a loyal fanbase since emerging in 2014, partly by putting in some hard graft on the live circuit – in October 2018 they told fans that they'd played more than 300 headline shows and festivals in 45 different countries! This new single, taken from the upcoming album No One Else Can Wear Your Crown, due February, is a lovely introduction to their twinkly, melodic sound led by the dovetailing male-female vocals of Anthony West and Josephine Vander Gucht. It's basically a mature and reasonable post-breakup song – "I never thought I'd be happy to see you with somebody new," they sing on the chorus – and a super-catchy one to boot. Wonder-ful stuff, indeed.
7. WHAT TO PLAY IF YOU'RE STRUGGLING WITH YOUR 2020 RESOLUTIONS
[caption id="attachment_442008" align="alignnone" width="2000"]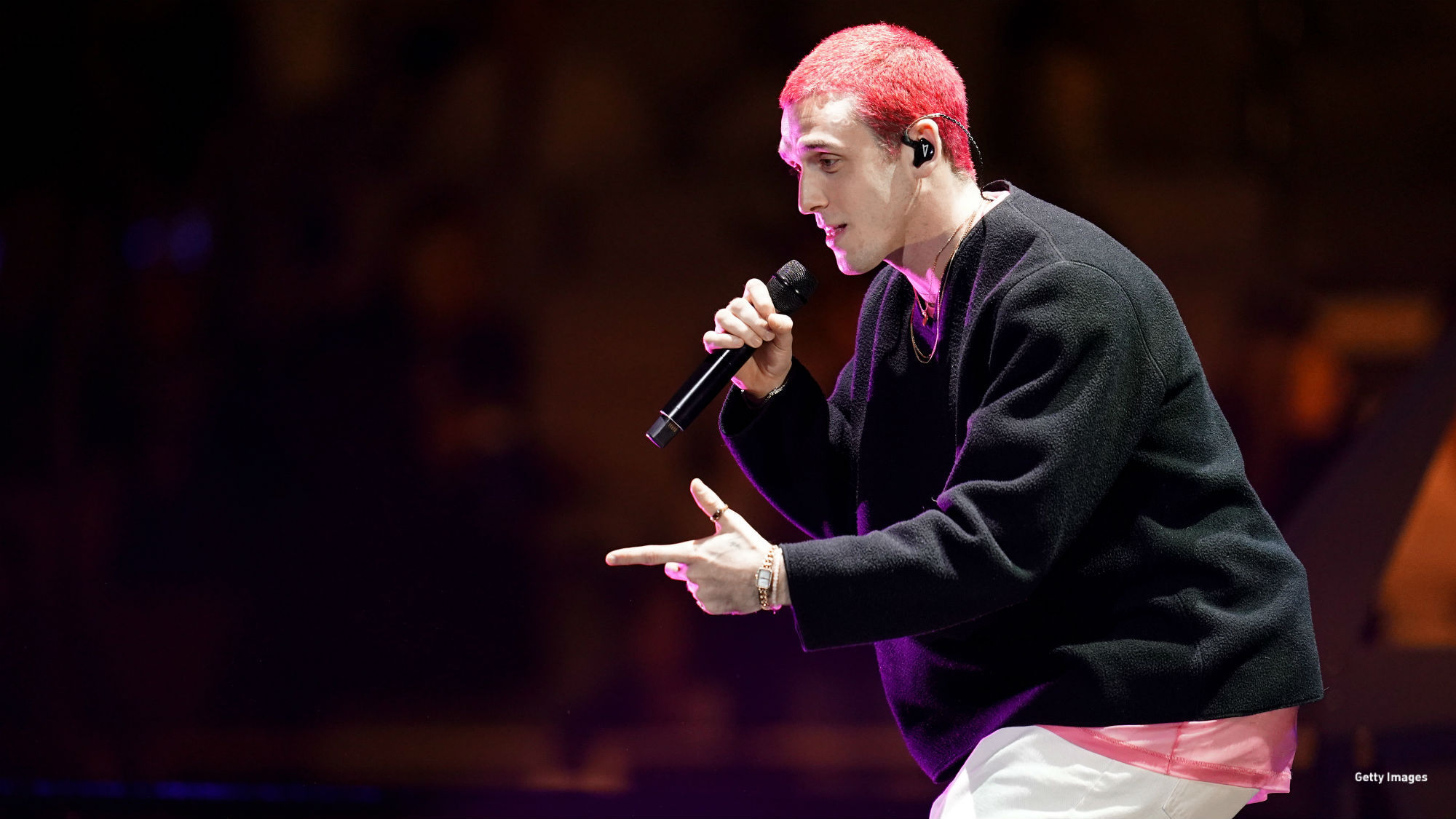 Lauv: "Changes"[/caption]
L.A. singer-songwriter Ari "Lauv" Leff has already scored a couple big hits with the candid and reflective pop gems "I'm So Tired..." and "I Like Me Better." This new song, taken from his upcoming debut album How I'm Feeling, due March, feels well timed for the start of the year. "Changes, they might drive you half-insane, but it's killing you to stay the same," he sings over a stripped-down, piano-based backing. "But it's all gonna work out, it's all gonna work out someday." It's a heartfelt and relatable sentiment whether your own New Year's Resolutions are pretty ambitious or rather more modest.
8. WHAT TO GO SEE FOR ITS BRILLIANT BRIT CAST
[caption id="attachment_442000" align="alignnone" width="2000"]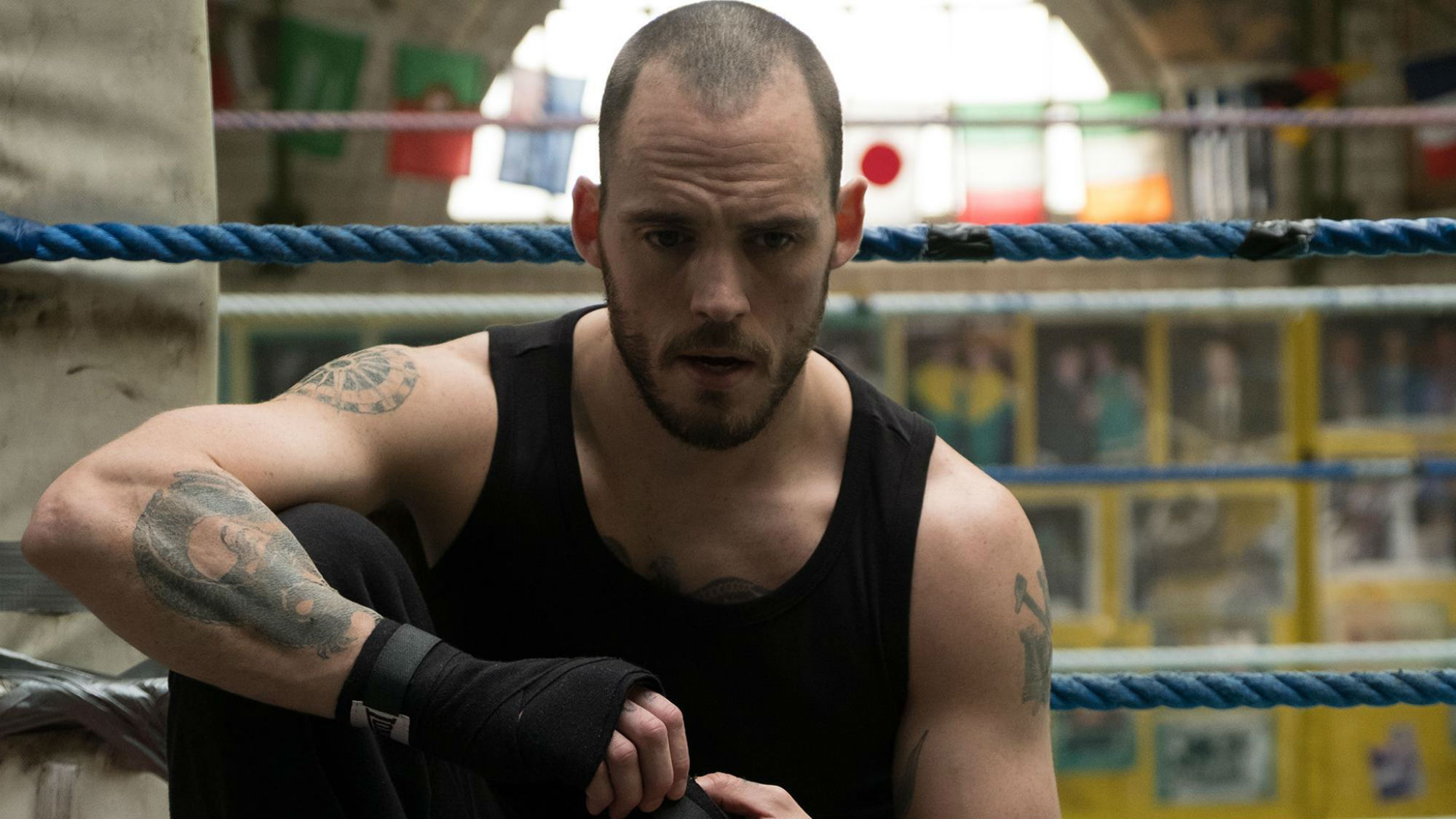 The Corrupted[/caption]
This British crime movie opening in select theaters Friday takes place in the East End during the years preceding the London 2012 Olympics. Sinking his teeth into a villainous role, the great Timothy Spall plays a dodgy property magnate seeking to acquire chunks of land soon to boom in value because they'll form part of the"Olympic village." The Hunger Games' Sam Claflin co-stars as a local amateur boxer trying to take him down with help from a well-meaning police officer (Doctor Who alum Noel Clarke). Reviews from the U.K. suggest The Corrupted is no sophisticated gangster classic, but it certainly boasts a classy cast that includes Downton Abbey's Hugh Bonneville, Star Wars' Naomie Ackie, and Taboo's David Hayman.
9. WHAT TO PLAY WHEN YOU'RE IN THE MOOD FOR SOMETHING ROMANTIC
[caption id="attachment_441992" align="alignnone" width="2000" class="https://images.amcnetworks.com/bbcamerica.com/wp-content/uploads/2015/11/Lashana-Lynch.jpg"]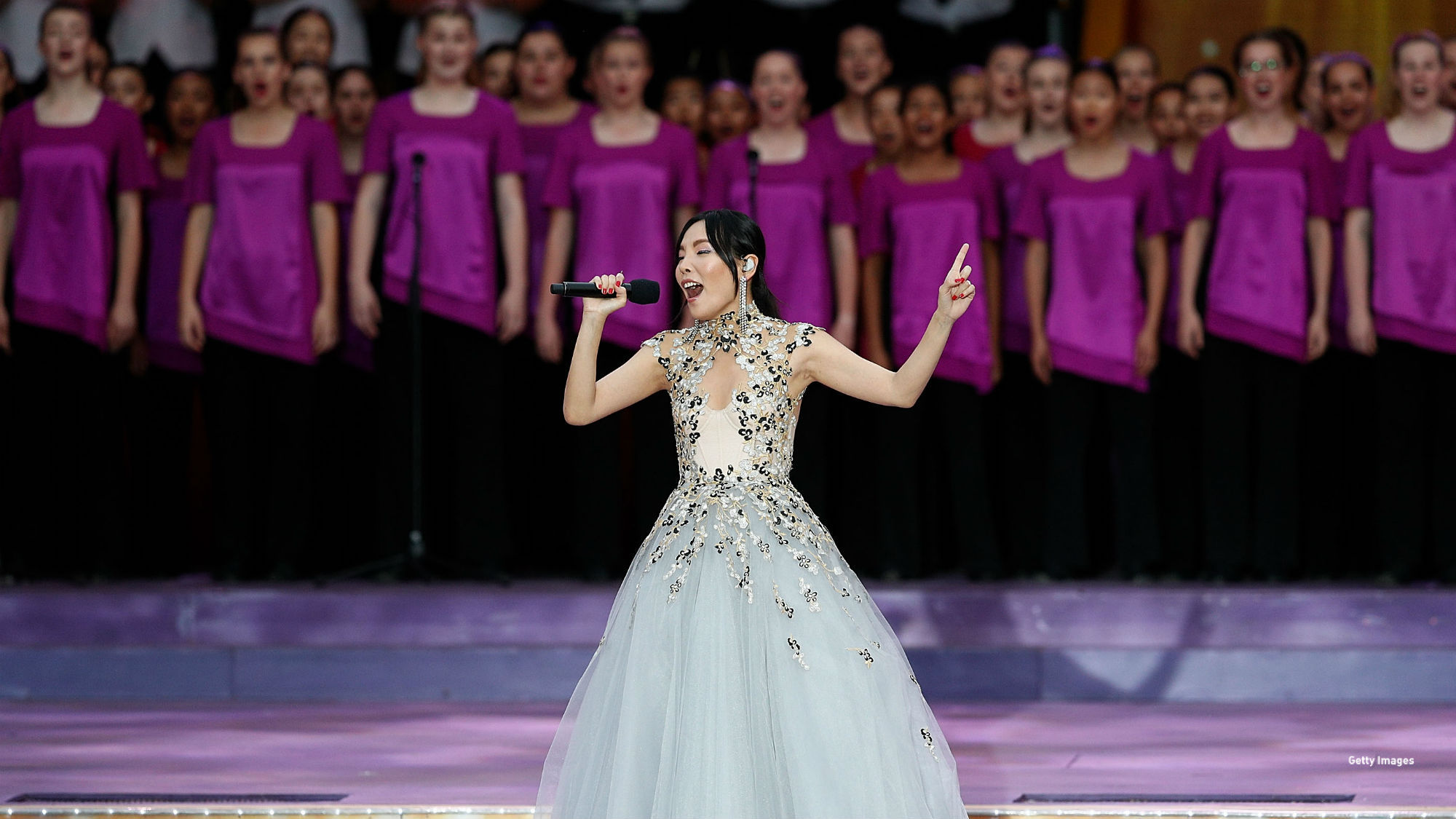 Dami Im: "Kiss You Anyway"[/caption]
Korean-born Australian singer Dami Im came to international prominence when she competed in the 2016 Eurovision Song Content and finished a very creditable second; her vocally mighty performance of the power ballad "Sound of Silence" was a highlight of the night. This new single shows off a more restrained, but no less impressive, side to her remarkably pure voice. "You're gonna break my heart, I'll kiss you anyway," she sings swooningly, sounding kind of resigned to her fate. If you like a proper, old-school pop ballad performed very well indeed, "Kiss You Anyway" comes highly recommended.
10. AND FINALLY, WHICH CULT POP CULTURE ICON TO FOLLOW ON INSTAGRAM
[caption id="attachment_442008" align="alignnone" width="2000"]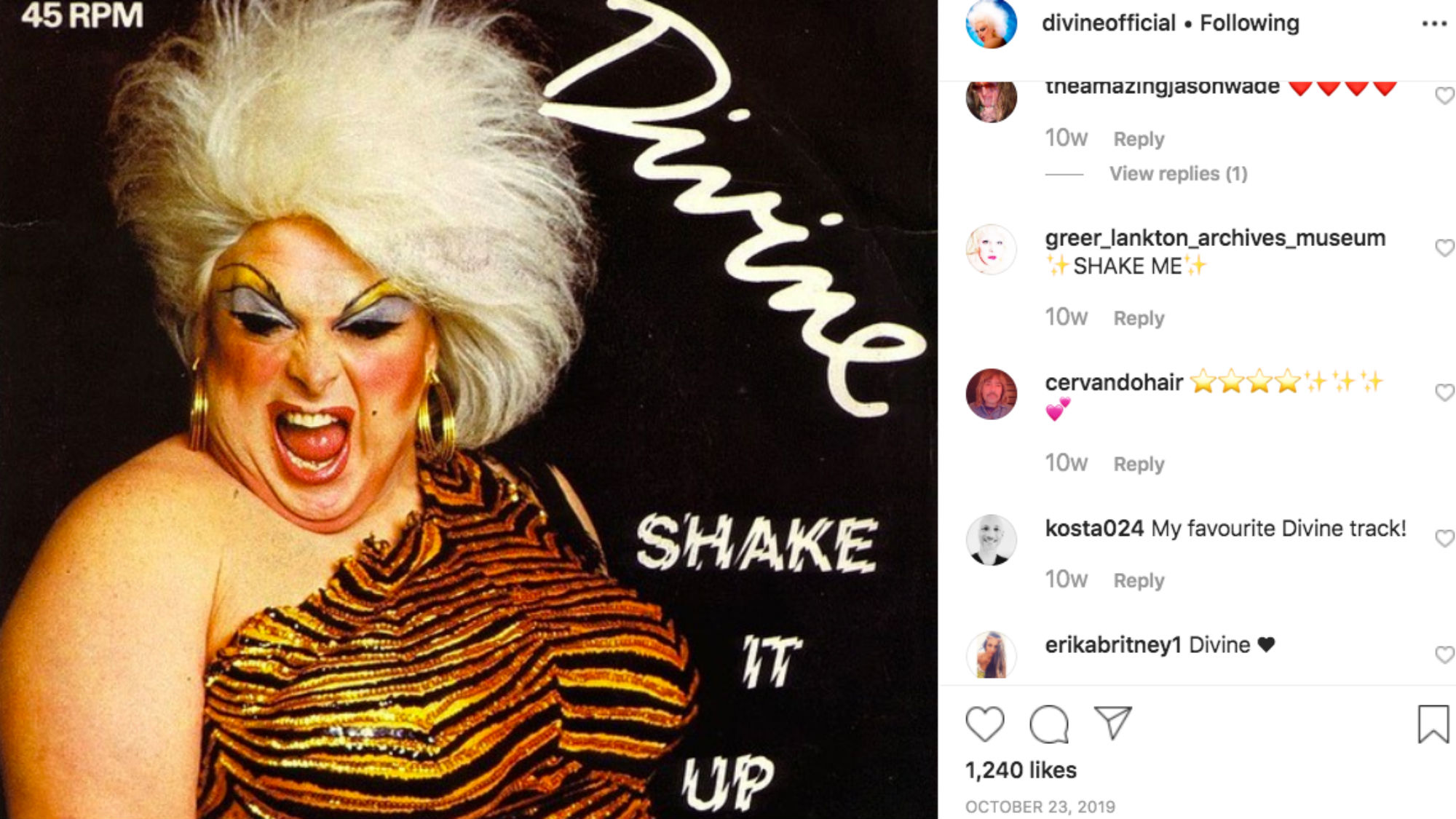 @DivineOfficial[/caption]
It's been nearly 32 years since Harris Glenn Milstead – the actor, singer, and drag queen popularly known as Divine – passed away at just 42 years of age. This official Instagram account keeps his legacy alive by posting photos and clips from the classic cult movies he made with director John Waters, which include the original Hairspray, and highlights from his side hustle as a hi-NRG club singer. Waters famously described Divine as "the most beautiful woman in the world," almost," and this account offers an infectious insight into his playfully subversive and visionary career which brought drag closer to the mainstream long before RuPaul's Drag Race.
What are your plans for this week?