10 Things to Know This Week January 27-February 2
This week's On the Beat is definitely eclectic, so whatever you're into right now, it should definitely contain something to pique your intrigue. Let's get started!
1. WHAT TO WATCH IF YOU LIKE AN AWARDS SHOW WITH A TOUCH OF CLASS
[caption id="attachment_441998" align="alignnone" width="2000"]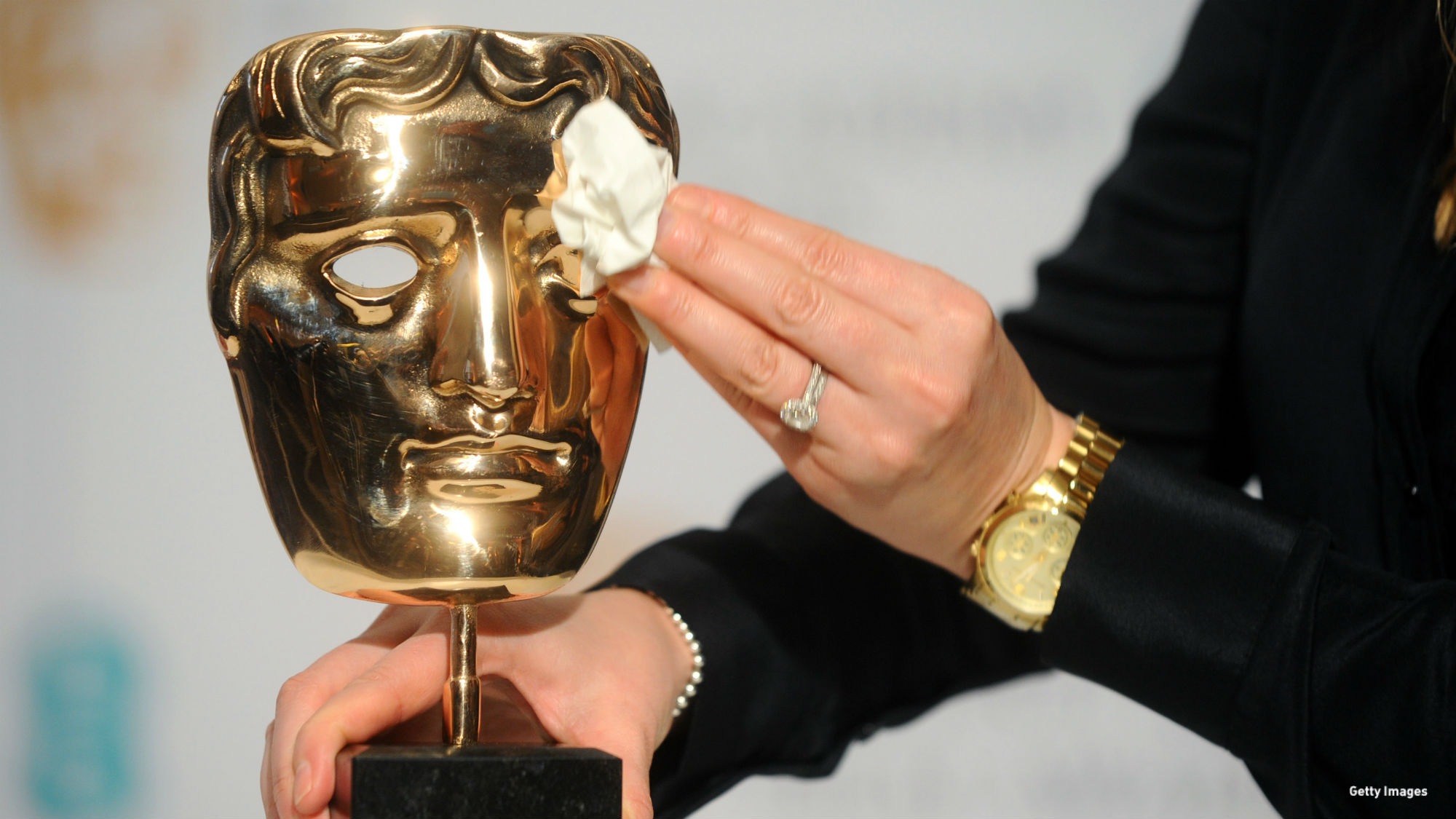 EE British Academy Film Awards[/caption]
For the first time ever, Graham Norton is presiding over the biggest night in British cinema; he'll surely delight the star-studded audience at London's Royal Albert Hall with the same playful sense of humor he brings to his chat show. As the last major ceremony before the Oscars, the BAFTAs (as they're commonly known) can definitely alter the course of Hollywood awards season: when Olivia Colman won Best Actress over Glenn Close last year, it was the first real sign that she might do the same at the Academy Awards. Bookmakers' favorites Renee Zellweger, Joaquin Phoenix, Laura Dern, and Brad Pitt are all in contention, but don't count out home-grown nominees like Florence Pugh and Sir Anthony Hopkins. You can find out who wins Sunday at 9/8c on BBC America.
2. WHAT TO GO SEE IF YOU FANCY SOMETHING SUBTLE BUT HARD-HITTING
[caption id="attachment_441998" align="alignnone" width="2000"]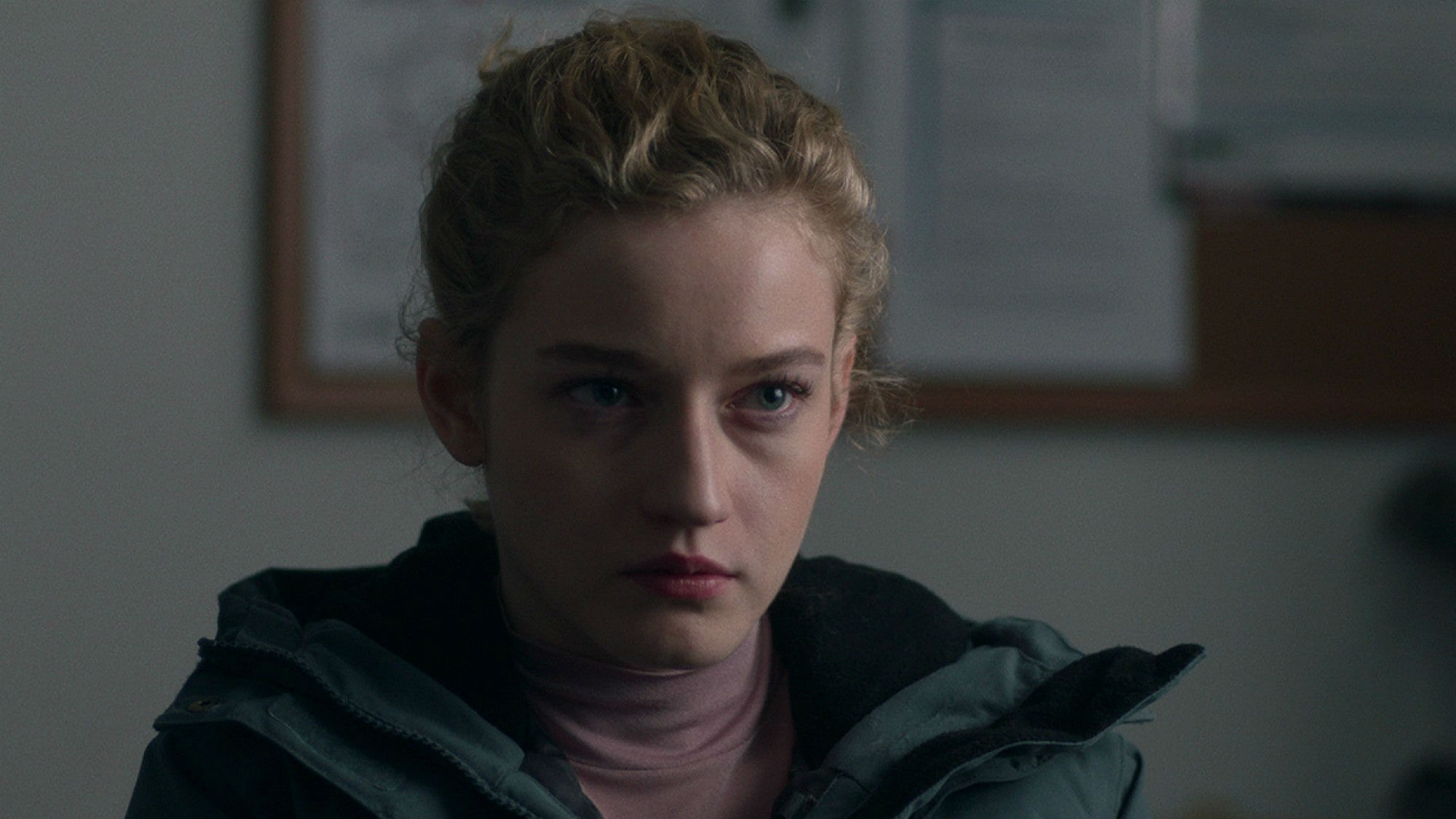 The Assistant[/caption]
Ozark's Julia Garner takes the lead in this topical drama from writer-director Kitty Green, who's previously made acclaimed docs including Casting JonBenet. Opening in select theaters Friday, The Assistant follows Garner's title character as she endures a day of low-key abuse and humiliation working for an exploitative New York City movie producer. Similarities to Harvey Weinstein's reign of terror are surely intentional, but it's worth noting out that Green says she based her screenplay on interviews with assistants working in various industries. Reviews from the festival circuit suggest Green takes a restrained approach to the subject matter, never showing the abusive movie producer on screen, which should make for a prickly and quietly powerful watch.
3. WHAT TO LISTEN TO WHEN YOU'RE FEELING NOSTALGIC
[caption id="attachment_442000" align="alignnone" width="2000"]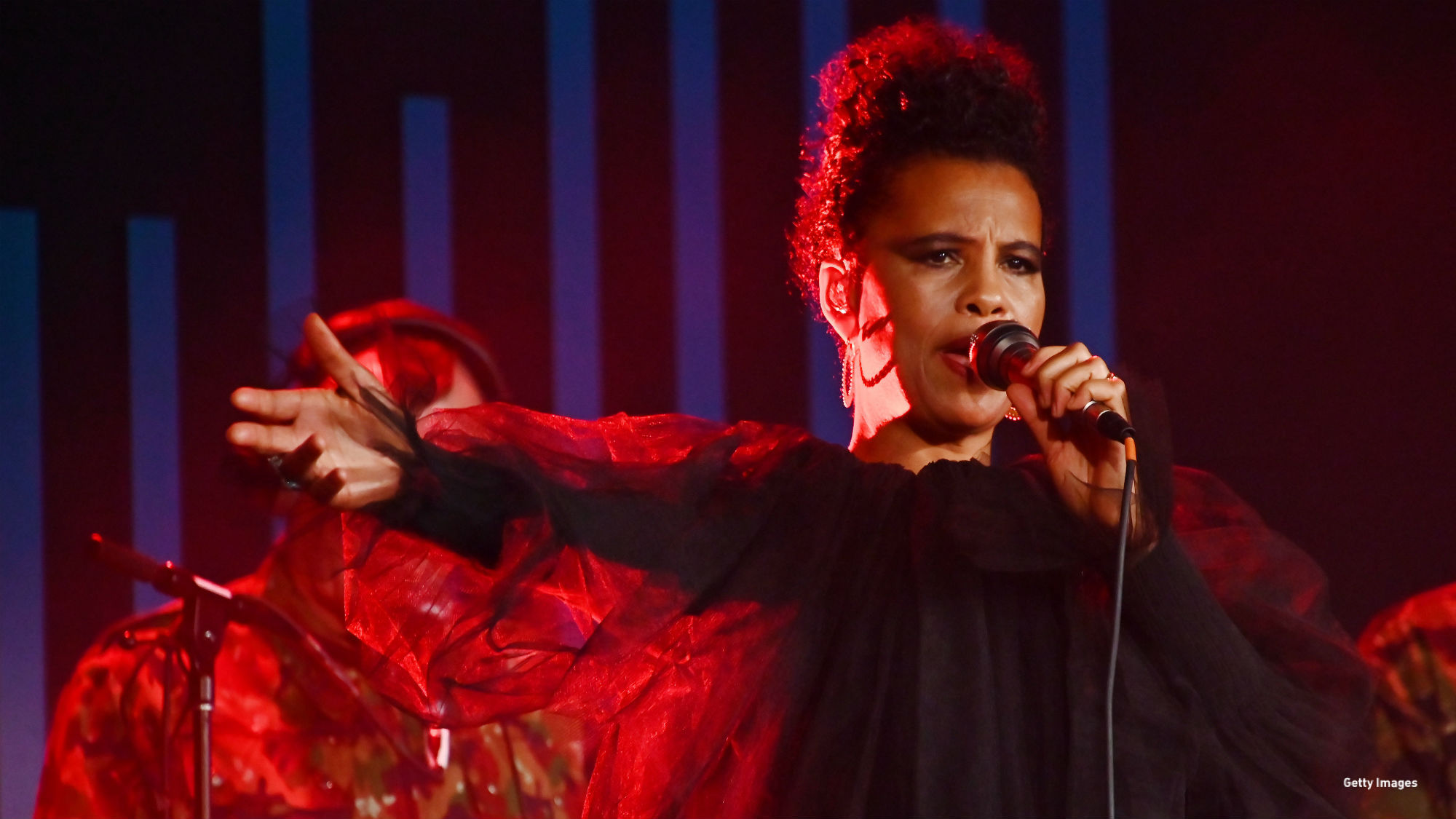 Neneh Cherry: Raw Like Sushi (30th Anniversary Edition / Deluxe)[/caption]
Released in 1989, Neneh Cherry's debut album Raw Like Sushi was an era-defining blend of hip-hop, electronica, dance-pop, funk, and freestyle sounds which yielded the Billboard Hot 100 hits "Buffalo Stance" and "Kisses on the Wind." Dropping Friday, this ever so slightly tardy 30th anniversary reissue is packed with rare remixes and extended versions of Raw Like Sushi tracks, which should delight fans of the cult Swedish artist. But even if you're a more casual listener, you'll probably enjoy revisitng the original 12-track album on your preferred streaming platform: it remains vital, surprising, and charged with Cherry's punky charisma.
4. WHAT TO GO SEE IF YOU'RE IN THE MOOD FOR SOMETHING SAD BUT STIRRING
[caption id="attachment_441992" align="alignnone" width="2000" class="https://images.amcnetworks.com/bbcamerica.com/wp-content/uploads/2015/11/Phoebe-Waller-Bridge.jpg"]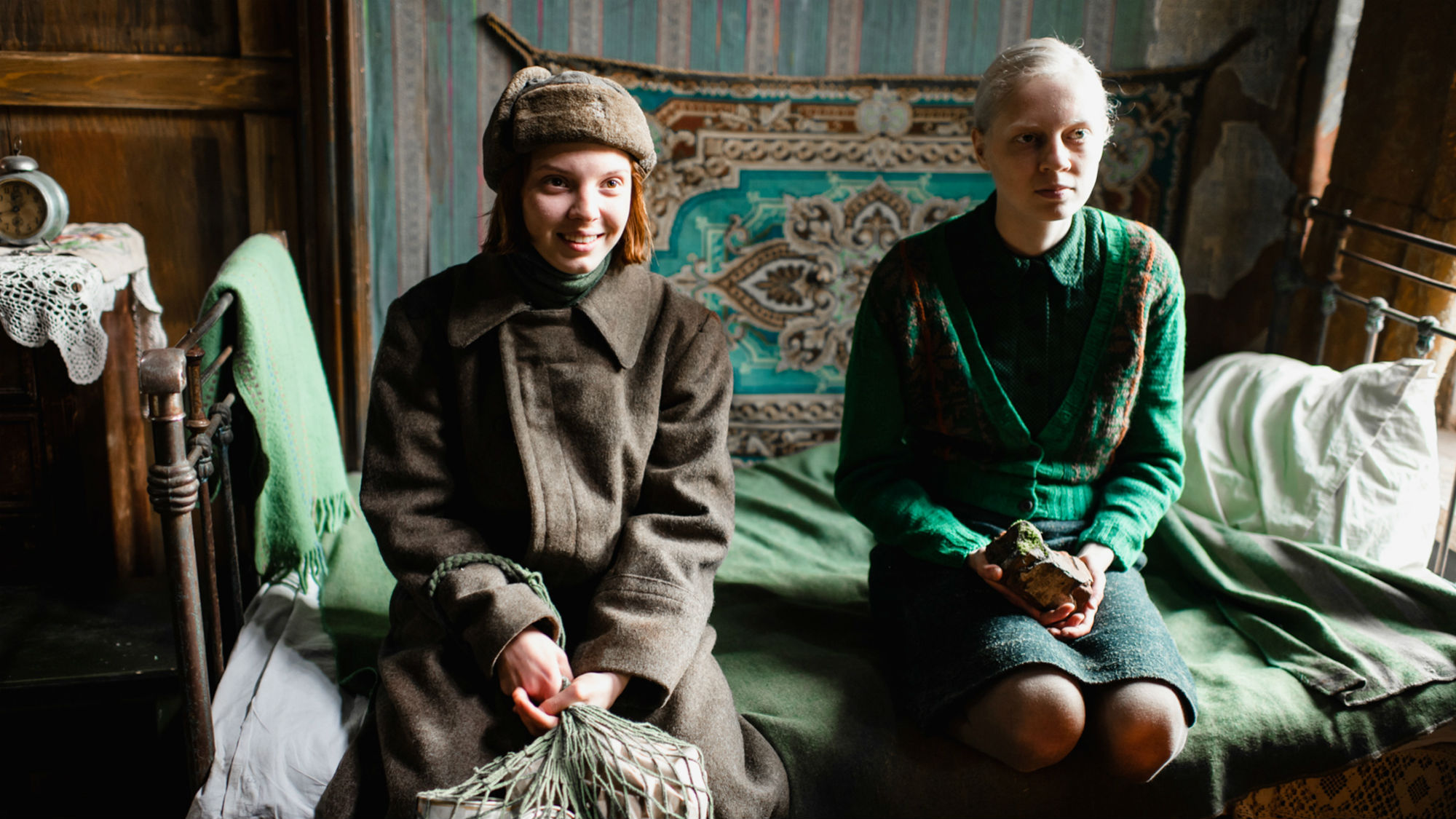 Beanpole[/caption]
Highly acclaimed at last year's Cannes Film Festival, where director Kantemir Balagov took home a prize, this Russian period drama looks bleak but grimly beautiful. Opening in select theaters Wednesday, it centers on Iya (Viktoria Miroshnichenko) and Masha (Vasilisa Perelygina), two young women who bonded while serving in the Red Army together during World War Two. Set in Leningrad in 1945 after the fighting has stopped, Beanpole follows the two friends as they attempt to rebuild their lives in a city ravaged by war, then have to navigate a terrible personal tragedy. If you appreciate a story that really gets you in the gut, this one's got to be worth seeking out.
5. WHAT TO TRY IF YOU LIKE POP MUSIC WITH LASHINGS OF CHARACTER
[caption id="attachment_441992" align="alignnone" width="2000" class="https://images.amcnetworks.com/bbcamerica.com/wp-content/uploads/2015/11/Lashana-Lynch.jpg"]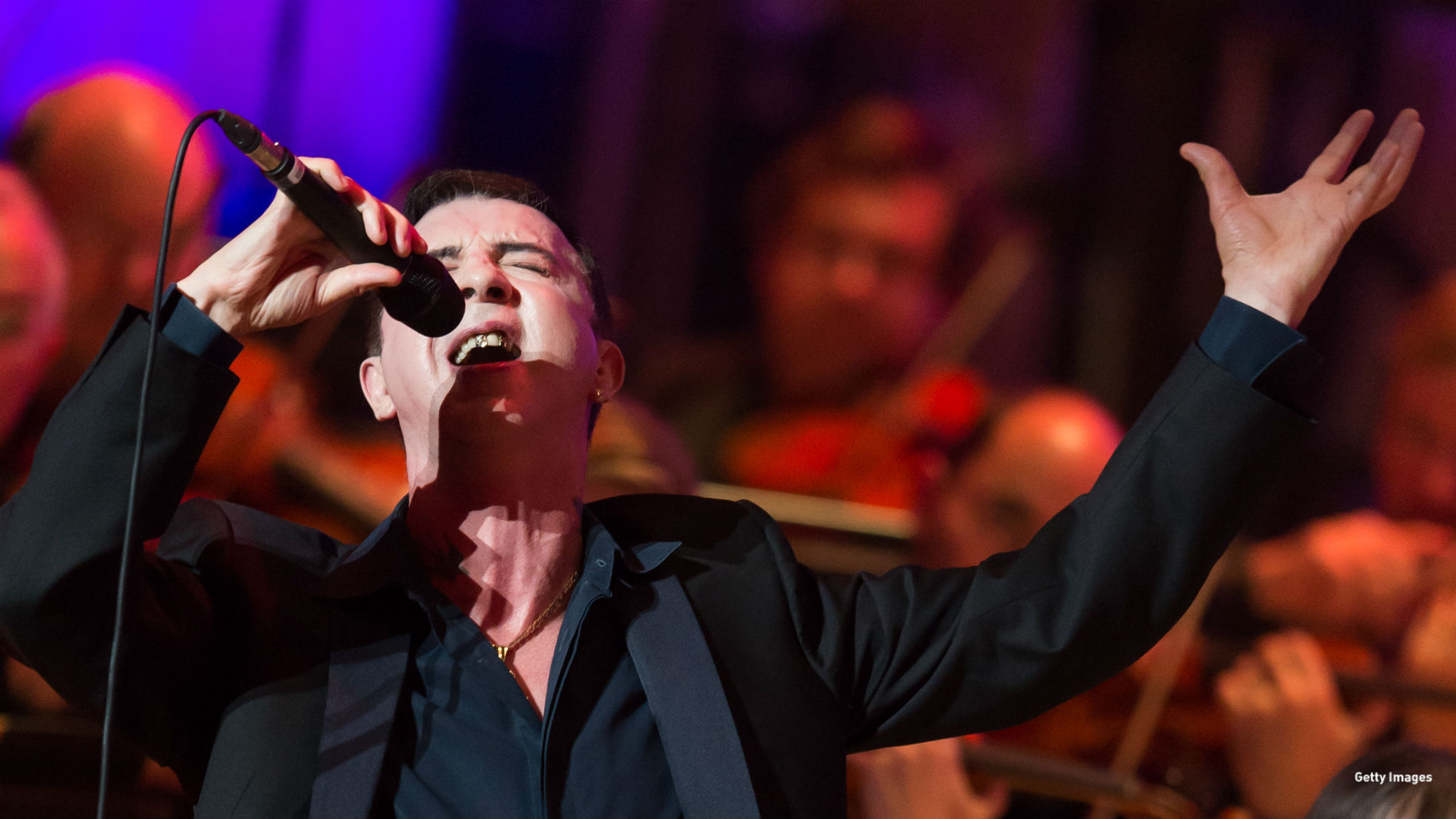 Marc Almond: Chaos and a Dancing Star[/caption]
As one half of synth-pop duo Soft Cell, Marc Almond scored an iconic early '80s hit with "Tainted Love," a propulsive remake of a little-known disco banger. Since then, he's established himself as a restlessly creative and impossible-to-pigeonhole solo artist, recording everything from Russian folk songs to classic '60s cover versions. Dropping Friday, this 24th (!) solo album sees the inimitable Brit team up with Chris Braide, the Grammy-nominated songwriter-producer known for his work with Sia. Flitting between catchy glam-pop ("Slow Burn Love") and dramatic balladry ("Hollywood Forever"), it promises to be richly melodic and typically charismatic affair.
6. WHICH PODCAST TO TRY IF YOU WANT TO LEARN SOMETHING WITHOUT REALIZING IT
[caption id="attachment_442002" align="alignnone" width="2000"]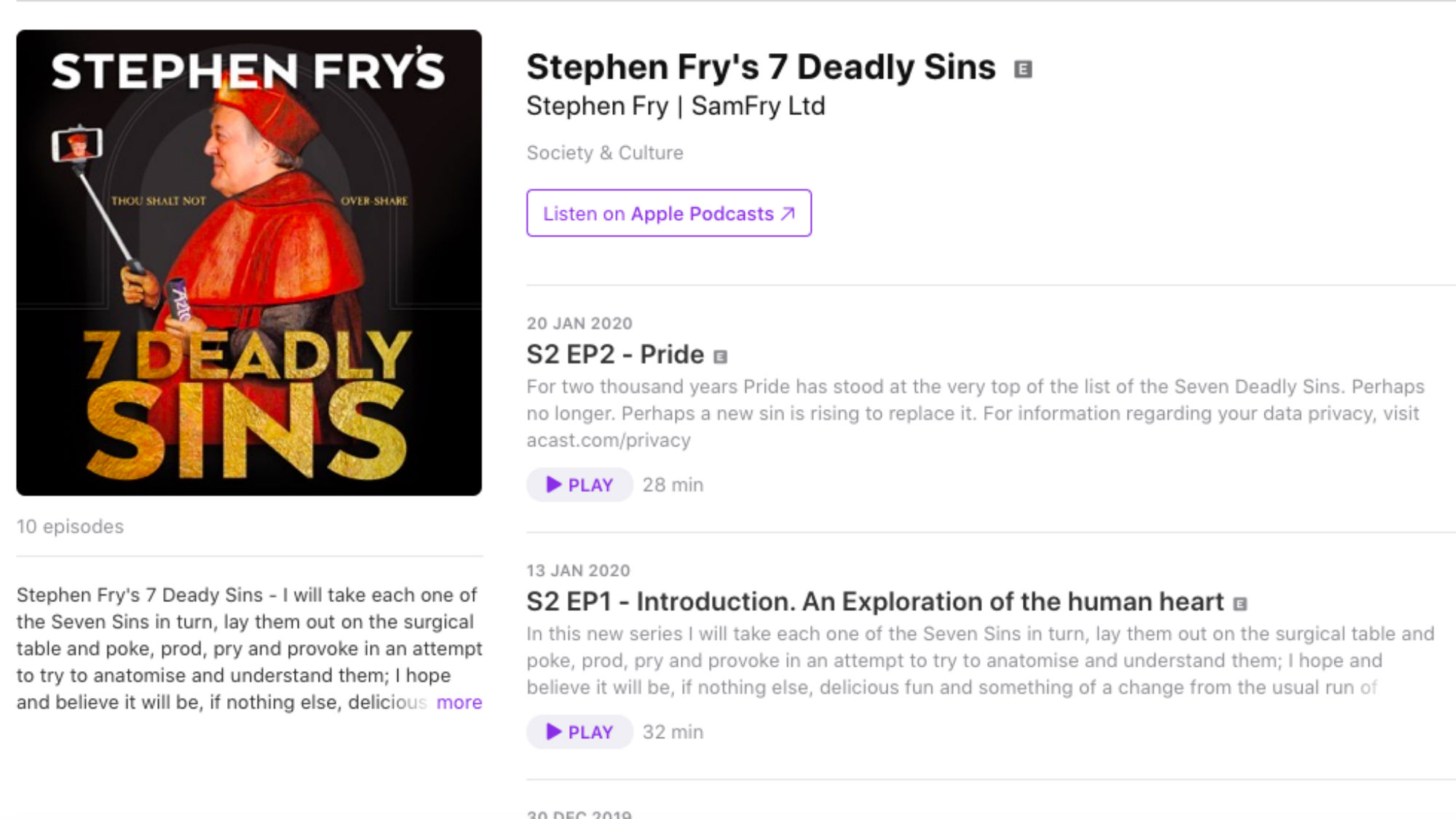 Stephen Fry's 7 Deadly Sins[/caption]
Recent Doctor Who guest star Stephen Fry is a gift to podcasting: he has an instantly recognizable voice, a fabulously varied vocabulary, and a naturally inquisitive nature. He's also been called "the cleverest man on British TV!" As its title suggests, Fry's new podcast finds him exploring the seven deadly sins warned of within Christian teachings: pride, greed, lust, envy, gluttony, wrath, and sloth. Fry says he'll "take each one of the Seven Sins in turn, lay them out on the surgical table and poke, prod, pry and provoke in an attempt to try to anatomize and understand them." Sure to be a mix of funny and insightful moments, it would be a little bit sinful not to give this one a try.
7. WHAT TO TRY FOR A NEW SPIN ON AN OLD TUNE
[caption id="attachment_442002" align="alignnone" width="2000"]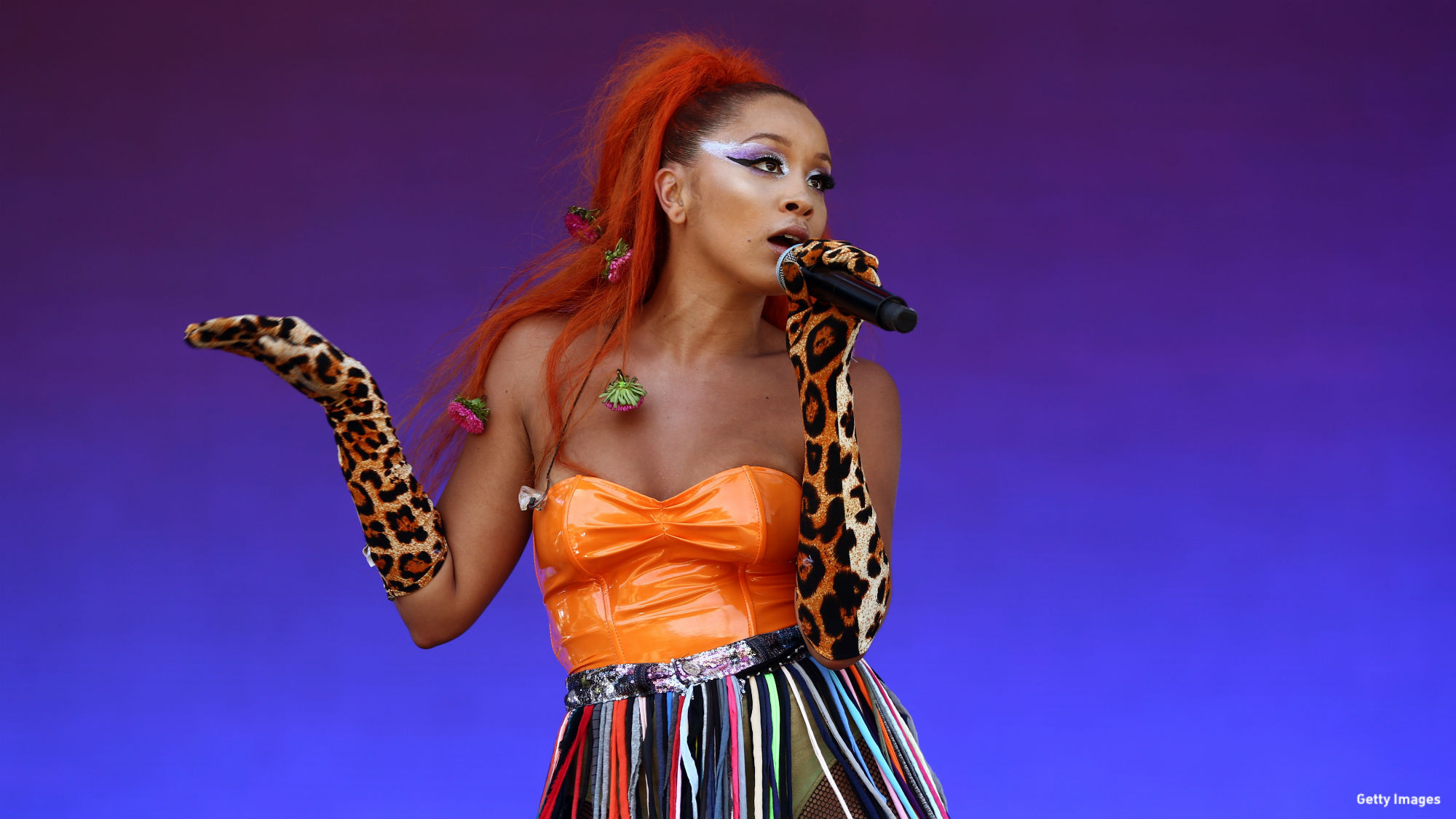 Lion Babe: "Hot in Herre"[/caption]
Nelly's "Hot in Herre" became one of the biggest hits of 2002, reaching number-one on the Billboard Hot 100 and winning the St Louis, MO rapper a Grammy. This cover version from somewhat underrated New York duo Lion Babe – producer Lucas Goodman and singer Jillian Hervey, daughter of actress Vanessa Williams – cleverly reinvents it as a stylish, late-night house bop. It's the perfect mix of fresh and retro, offering a smoother take on the Pharrell Williams-produced original without losing the club-ready urgency that made it great in the first place.
8. WHICH PODCAST TO TRY IF YOU CAN'T GET ENOUGH OF HUGH GRANT
[caption id="attachment_441992" align="alignnone" width="2000" class="https://images.amcnetworks.com/bbcamerica.com/wp-content/uploads/2015/11/Lashana-Lynch.jpg"]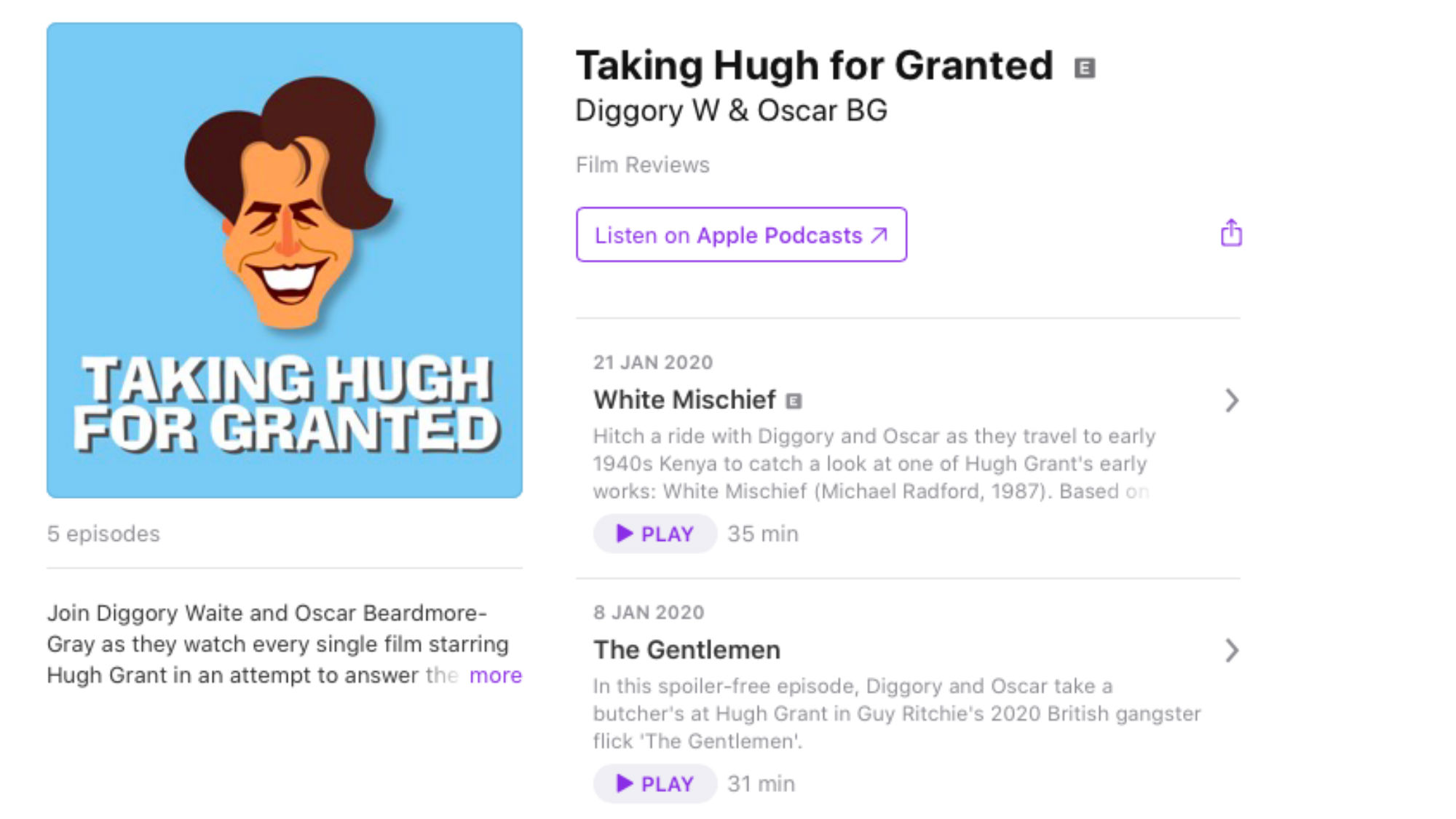 Taking Hugh for Granted[/caption]
This new fortnightly podcast asks the question: "Are we taking Hugh for granted?" Hosts Diggory Waite and Oscar Beardmore-Gray met while studying at the University of Bristol and soon realized they had a mutual appreciation for Grant's rather underrated acting. "People tend to assume that Hugh Grant only plays one character throughout his career," says Beardmore-Gray. "We're out to debunk that myth and show the world he's more than just a bumbling posh guy." Episodes dedicated to Love, Actually, Four Weddings and a Funeral, and Grant's latest film The Gentlemen are already available – let's hope one examining Grant's deliciously dastardly performance in Paddington 2 is coming soon.
9. WHICH WITTY MULTI-HYPHENATE TO FOLLOW ON INSTAGRAM
[caption id="attachment_442008" align="alignnone" width="2000"]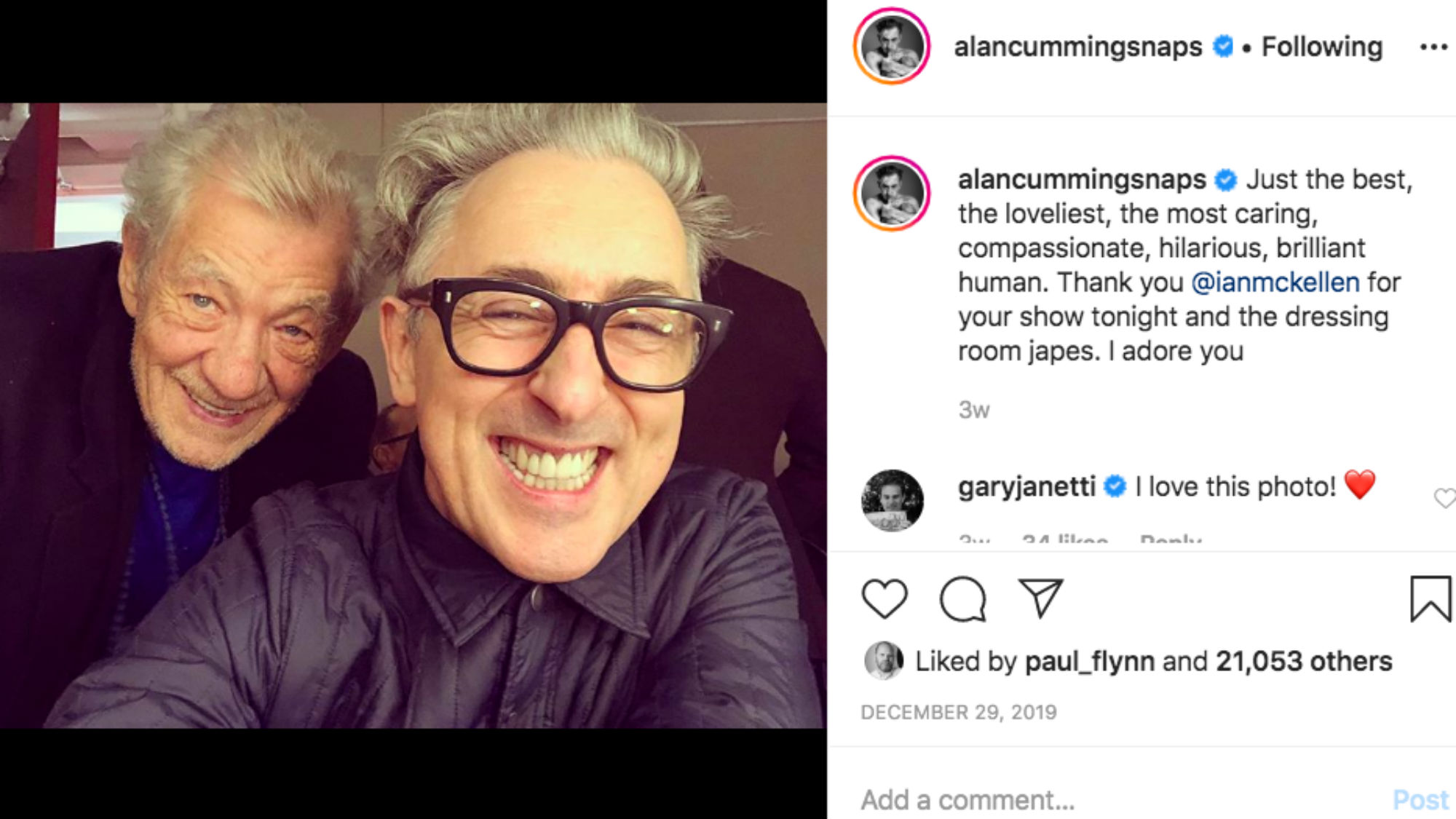 @alancummingsnaps[/caption]
In his Instagram bio, Alan Cumming describes himself as a "top international celebrity and amateur bartender" – the latter a self-deprecating reference to the fact he has his own gay bar, Club Cumming, in New York's East Village. The Scottish-American actor, comedian, and writer is as lively as you'd expect on the 'gram, posting throwback photos from his super-varied career and details of his upcoming projects. He's currently treading the boards in London's West End in a Samuel Beckett revival with Daniel Radcliffe, so don't be surprised if Harry Potter makes the odd cameo on his feed in the coming weeks, too.
10. AND FINALLY, WHAT TO GO SEE WHILE YOU WAIT FOR THE NEW BOND MOVIE
[caption id="attachment_442008" align="alignnone" width="2000"]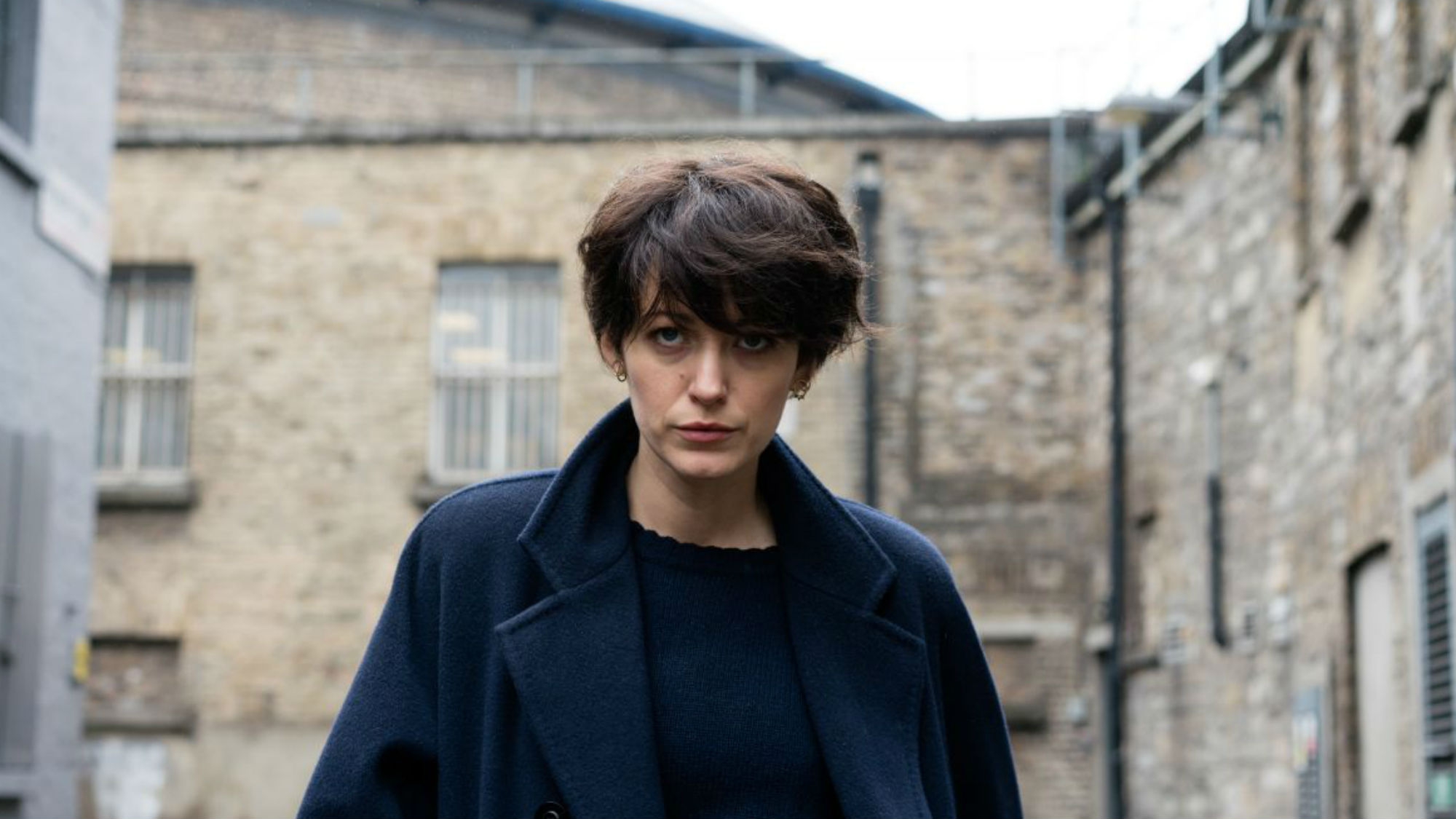 The Rhythm Section[/caption]
Longtme Bond producer Barbara Broccoli has recently said that 007 can never be a woman, so this international spy thriller opening Friday might be the next best thing. Produced by Broccoli and fellow Bond producer Michael G. Wilson, The Rhythm Section boasts a female lead in the form of Blake Lively and an accomplished female director, Reed Morano (The Handsmaid's Tale, Kill Your Darlings). Adapted by Mark Burnell from his novel on the same name, it follows Lively's character, Stephanie Patrick, as she assumes the identity of an assassin so she can find those responsible for killing her family in a plane crash. Factor in Jude Law and Sterling K. Brown in support roles and The Rhythm Section has the makings of superior popcorn entertainment.
What are your plans for this week?