10 Things to Know This Week January 13-19
This week's On the Beat is a truly global affair featuring music, movies, TV, podcasts, and books from all over the world. But don't worry – you don't need a passport to enjoy it. So without further ado, let's dive right in.
1. WHAT TO WATCH IF YOU LOVE A BEAUTIFULLY MADE NATURE DOC
[caption id="attachment_441998" align="alignnone" width="2000"]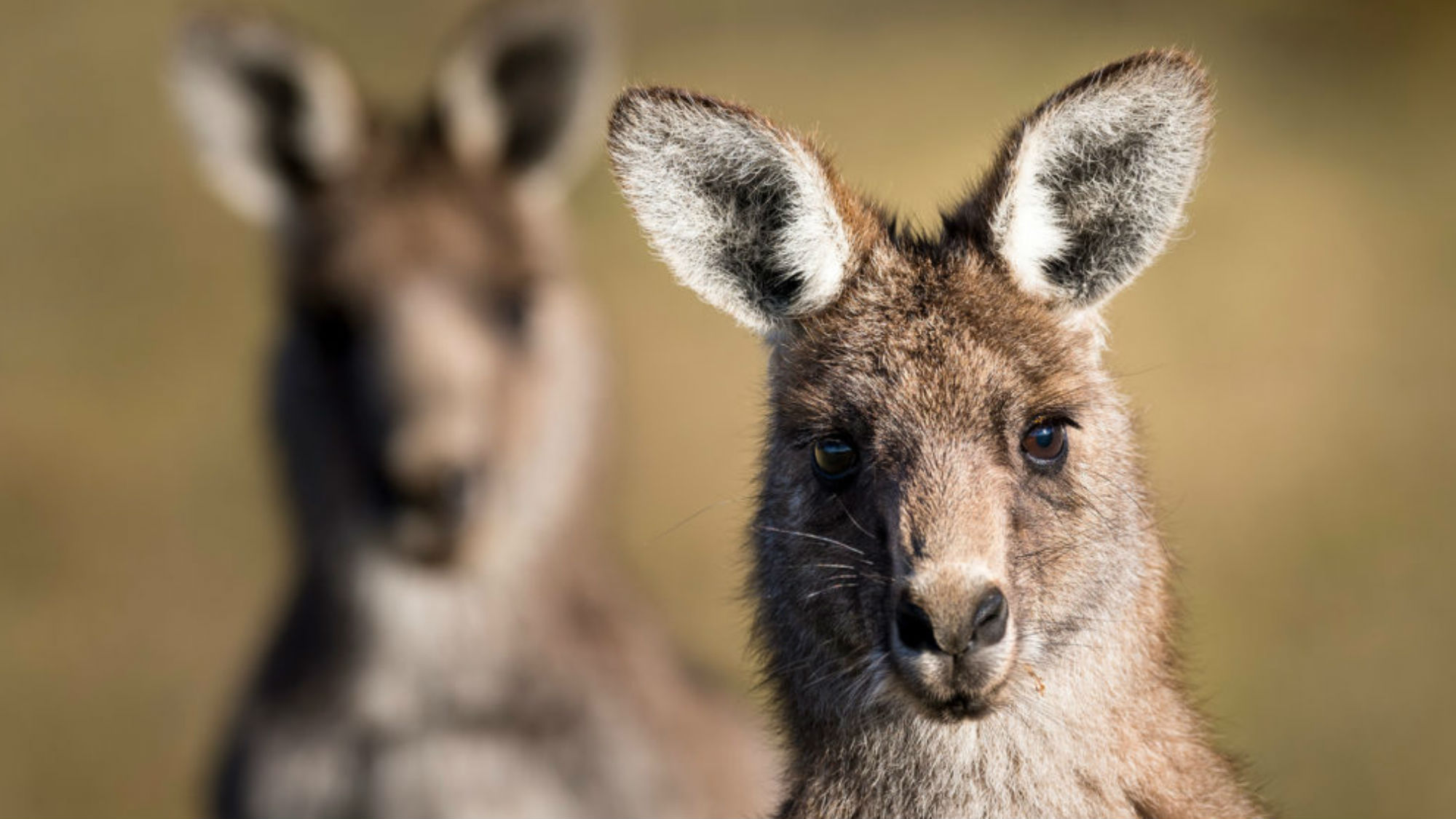 Seven Worlds, One Planet[/caption]
This seven-part documentary from the BBC Natural History Unit is definitely a labor of love: more than 1,500 people worked on the series, which was filmed over 1,794 days, with 92 shoots across 41 different countries. Featuring the comfortingly familiar narrating skills of Sir David Attenborough, each episode offers a stunning insight into the diverse animal life on one of the world's seven continents. In response to the widespread devastation caused by the fires in Australia, Seven Worlds, One Planet will now begin with the Australia episode and will inform viewers of how they can support relief efforts. It begins Saturday, January 18, at 9/8c on BBC America, AMC, IFC and SundanceTV.
2. WHAT TO WATCH IF YOU'RE MISSING THE DAYS OF VHS
[caption id="attachment_441992" align="alignnone" width="2000" class="https://images.amcnetworks.com/bbcamerica.com/wp-content/uploads/2015/11/Phoebe-Waller-Bridge.jpg"]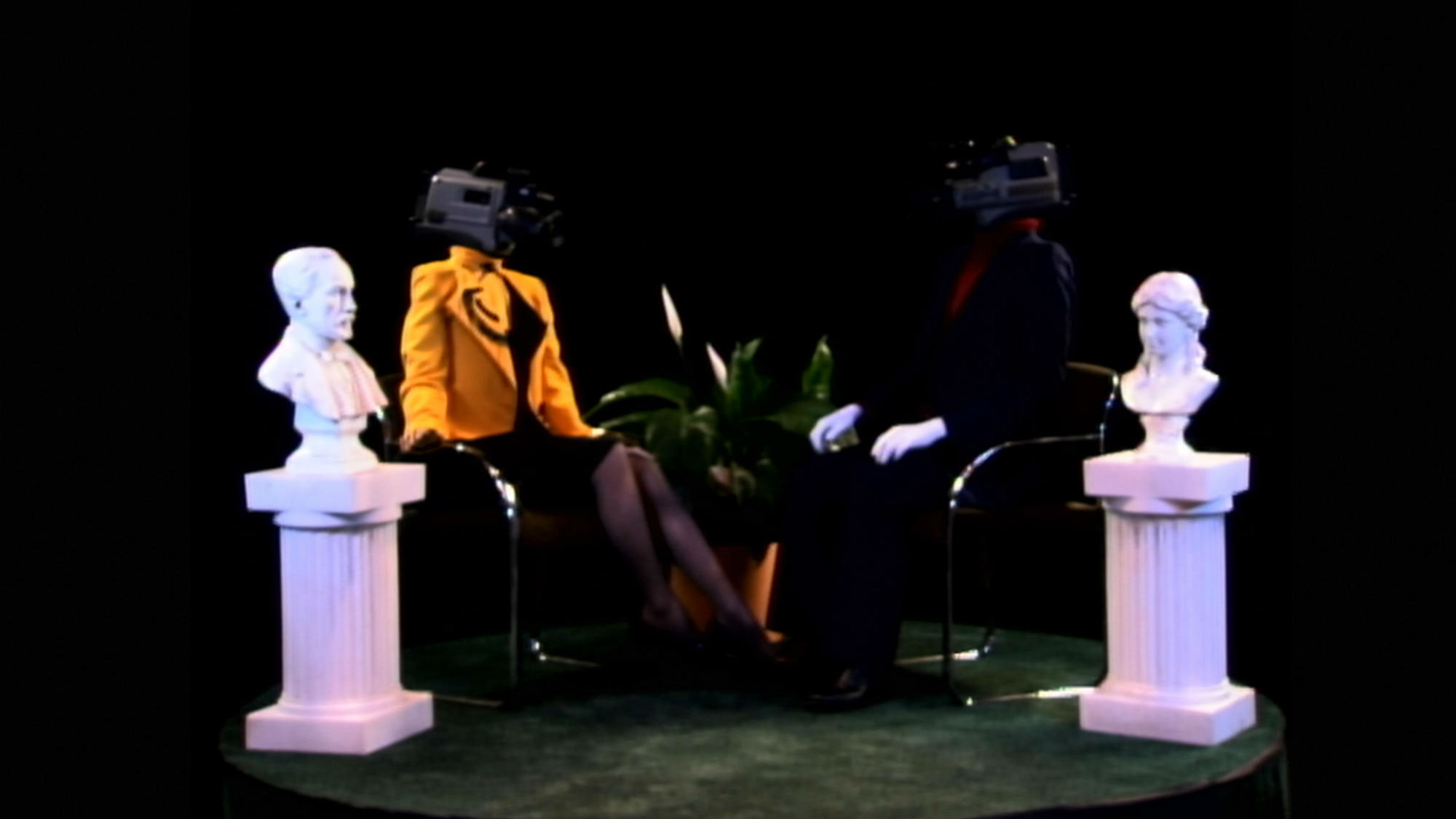 VHYes[/caption]
Director Jack Henry Robbins ran a successful Kickstarter campaign to fund what he describes as his "bizarre retro comedy shot entirely on VHS and Beta." Opening in select theaters Friday, VHYes certainly sounds quirky: presented in the style of an old-school VHS tape that hisses from recording to recording, it centers on a 12-year-old boy called Ben (Teen Wolf's Mason McNulty) who accidentally records his favorite TV shows over his parents' wedding video. So in between Ben's story, Robbins weaves in send-ups of '80s-style shows performed by comedy stalwarts including Reno 911!'s Thomas Lennon and Kerri Kenney-Silver, plus cameos from his own parents Tim Robbins and Susan Sarandon. It sounds pretty "bitchen", as an '80s kid might say.
3. WHAT TO LISTEN TO FOR BRIT ROCK ROYALTY TIMES TWO
[caption id="attachment_441992" align="alignnone" width="2000" class="https://images.amcnetworks.com/bbcamerica.com/wp-content/uploads/2015/11/Lashana-Lynch.jpg"]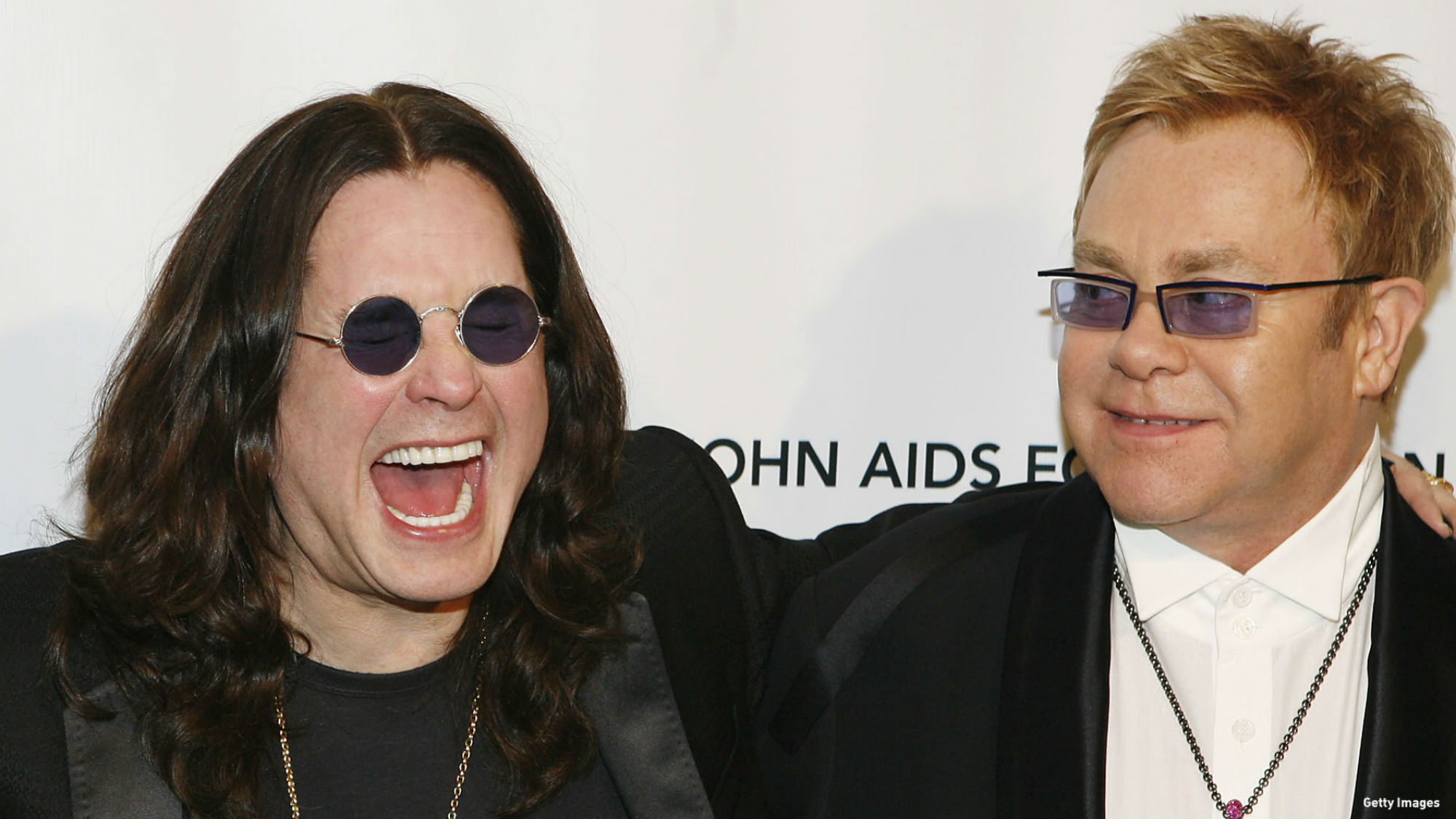 Ozzy Osbourne feat. Elton John: "Ordinary Man"[/caption]
Ozzy Osbourne and Sir Elton John are longtime friends, so it's strange in a way that it's taken them until now to record a duet. "Ordinary Man," taken from Osbourne's upcoming solo album of the same name, is a big melodramatic power ballad that finds both men grappling with their hair-raising pasts. "Many times I lost control, they tried to kill my rock 'n' roll," sings Sir Elton, who also plays piano on the emotional five-minute song. Topped off with a shameless '80s-style guitar solo, the result is as cheesy and satisfying as your favorite take-out pizza.
4. WHICH PODCAST TO TRY FOR HUMOR WITH HEART
[caption id="attachment_442008" align="alignnone" width="2000"]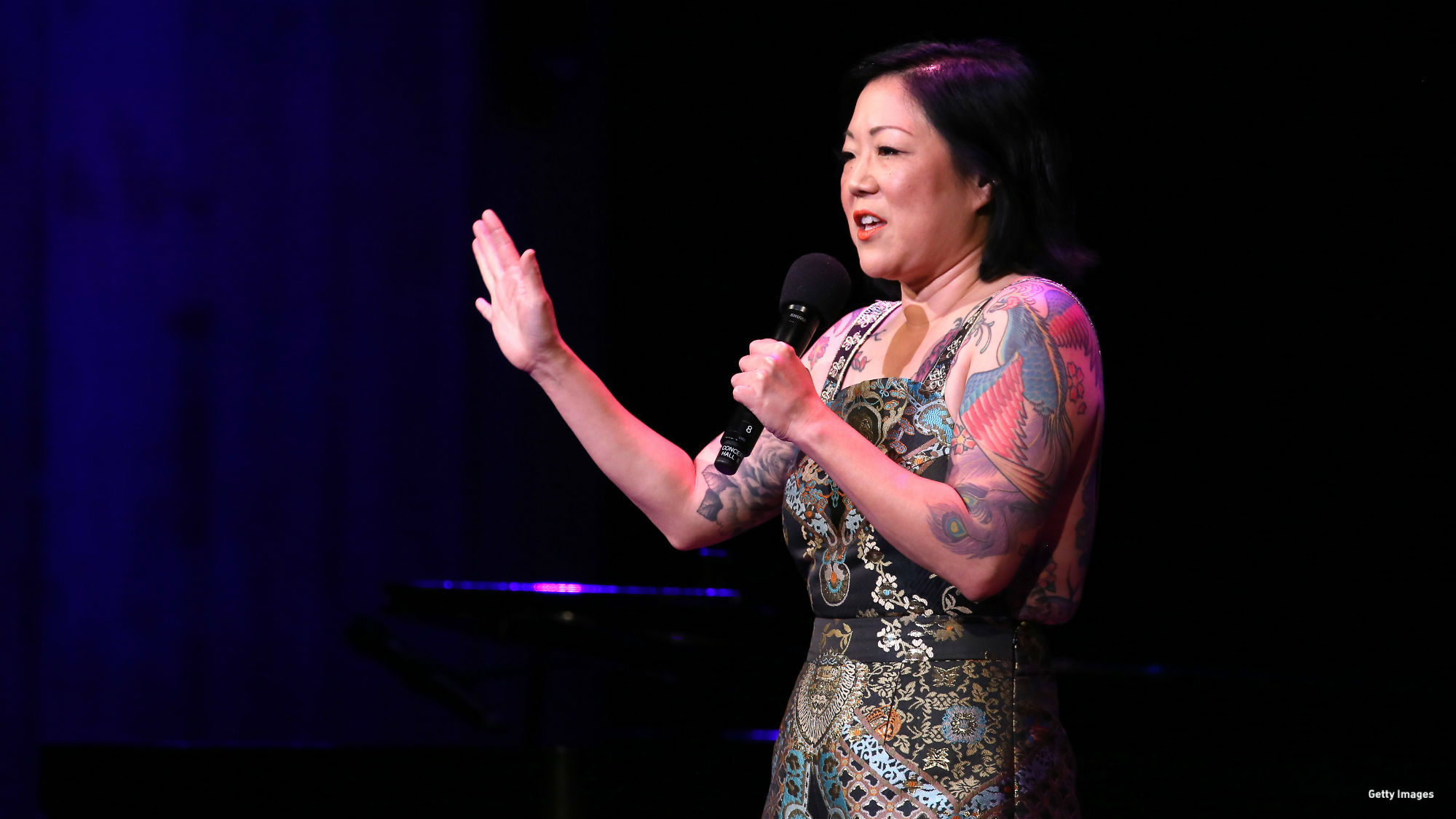 The Margaret Cho[/caption]
Actor-comedian Margaret Cho is known for her pin-sharp and often provocative observations on race, sexuality, politics, conventional beauty standards, and even her own mother! She brings her usual wit and wisdom to this podcast which teams her with a different celebrity guest each episode, but also plenty of empathy and warmth. As a result, her conversations with guests including Jonathan Van Ness, Diablo Cody, and Amy Landecker tend to be funny and touching in equal measure. So if you like candid and heartfelt chats, it's definitely worth trying.
5. WHAT TO PLAY WHEN YOU FANCY SOMETHING SASSY
[caption id="attachment_442002" align="alignnone" width="2000"]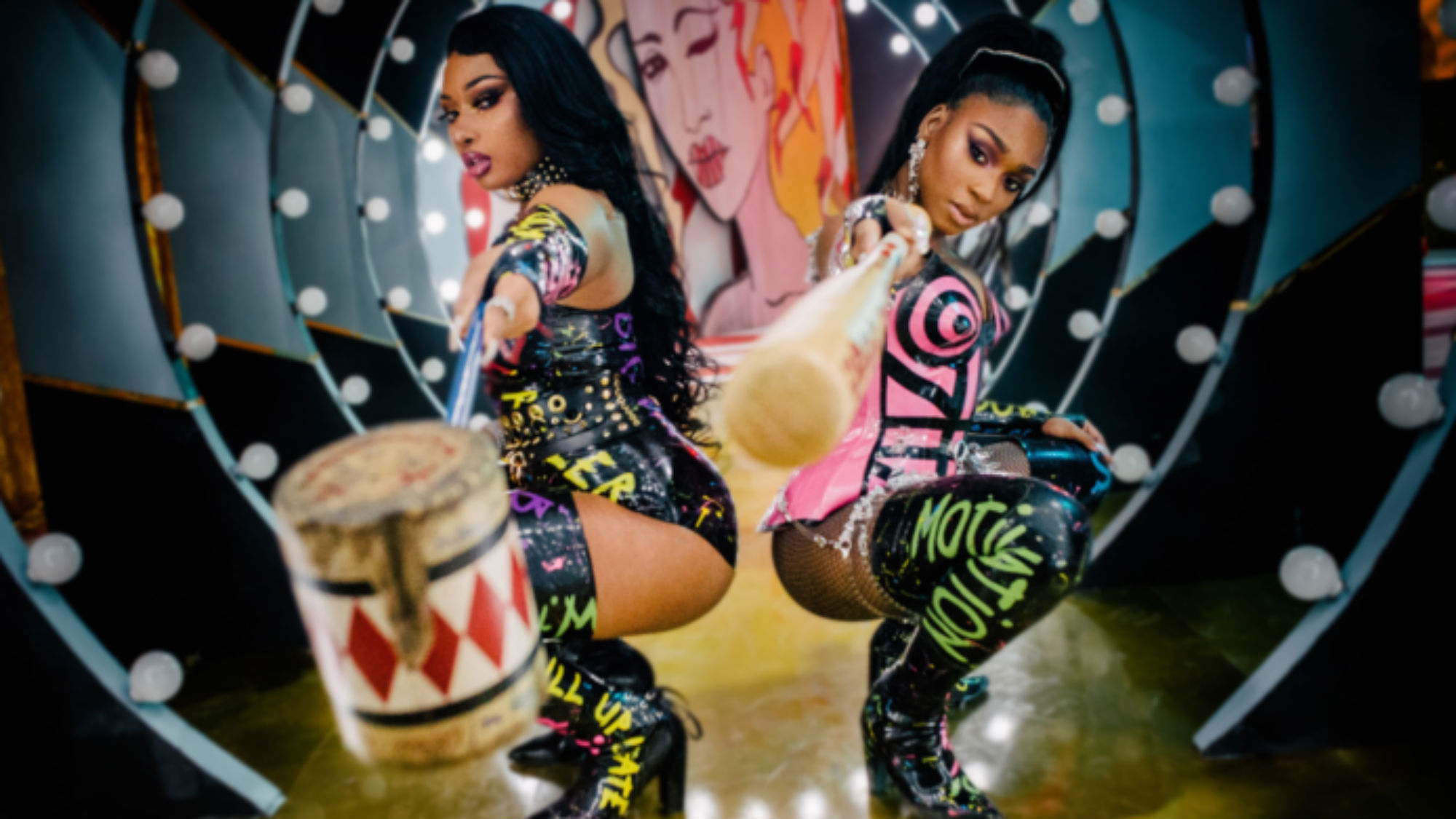 Megan Thee Stallion & Normani: "Diamonds"[/caption]
This track from the soundtrack to upcoming Margot Robbie superhero movie Birds of Prey is a well matched collaboration: Houston rapper Meghan Thee Stallion gave us one of 2019's biggest viral hits, "Hot Girl Summer," while former Fifth Harmony singer Normani impressed with her catchy solo single "Motivation" and sultry Sam Smith duet "Dancing with a Stranger." Together they find an infectious new riff on the well-worn line that "diamonds are a girl's best friend," essentially by packing this pop-rap banger with loads of attitude and shout-outs to high-end jewelry brands Tiffany and Cartier. Frankly, "Diamonds" slaready sounds like a smash.
6. WHAT TO GO SEE IF YOU LOVE STUNNING ANIMATION
[caption id="attachment_442008" align="alignnone" width="2000"]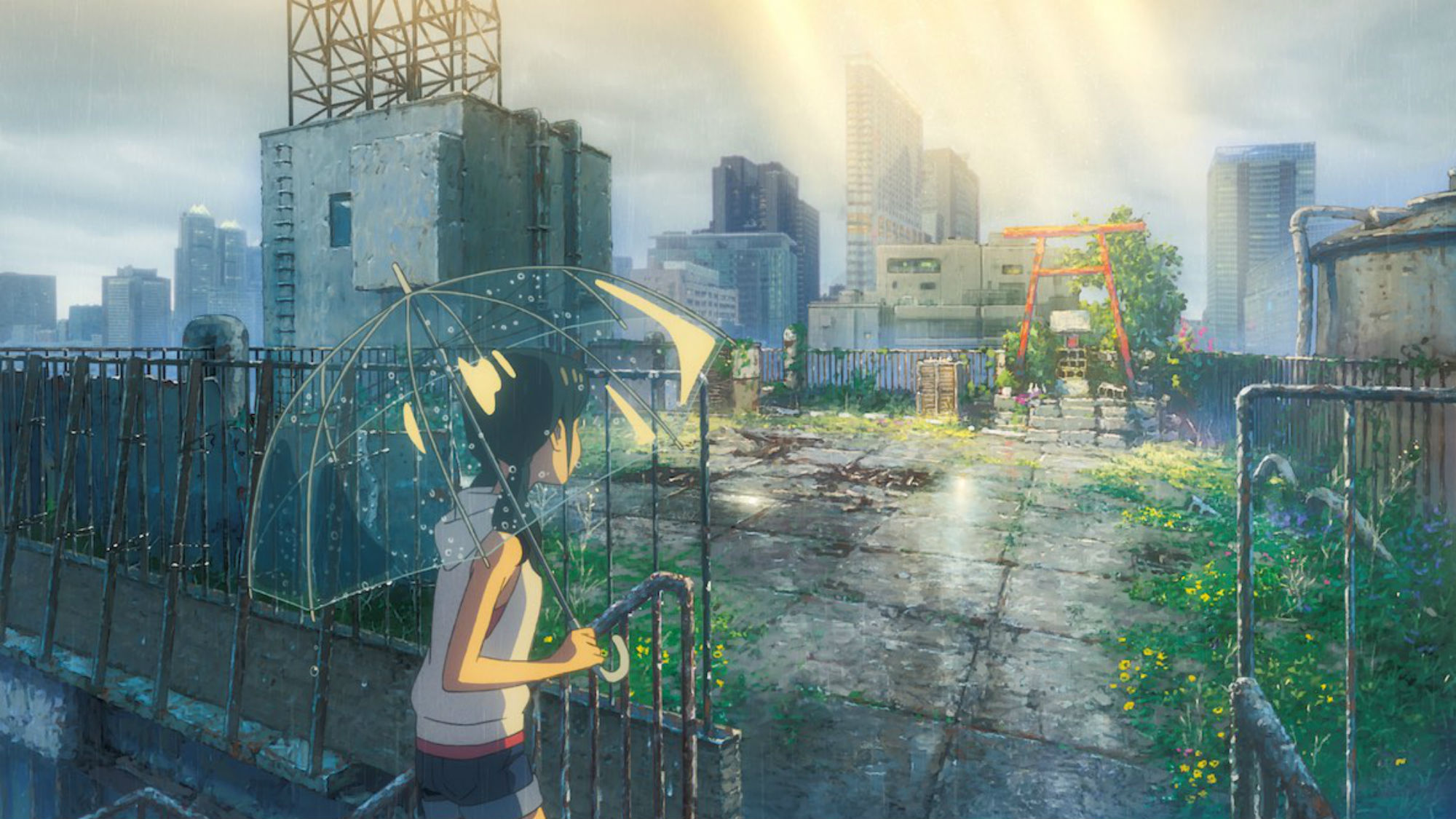 Weathering with You[/caption]
Written and directed by Makoto Shinkai, who previously made 2016's Your Name, the highest-grossing anime movie of all time, Weathering with You is the Japanese entry for the Best International Feature Film prize at this year's Academy Awards. Like Your Name, it's a romantic fantasy set in a dazzlingly animated Tokyo: this time, the story follows Hodaka, a runaway high school student who falls for Hira, an orphan girl who has the ability to manipulate the weather. It's definitely an intriguing premise and Weathering with You, which opens in select theaters Friday, looks like a lush and lovely feast for the senses.
7. WHICH NOSTALGIC POP SONG TO CHECK OUT
[caption id="attachment_442008" align="alignnone" width="2000"]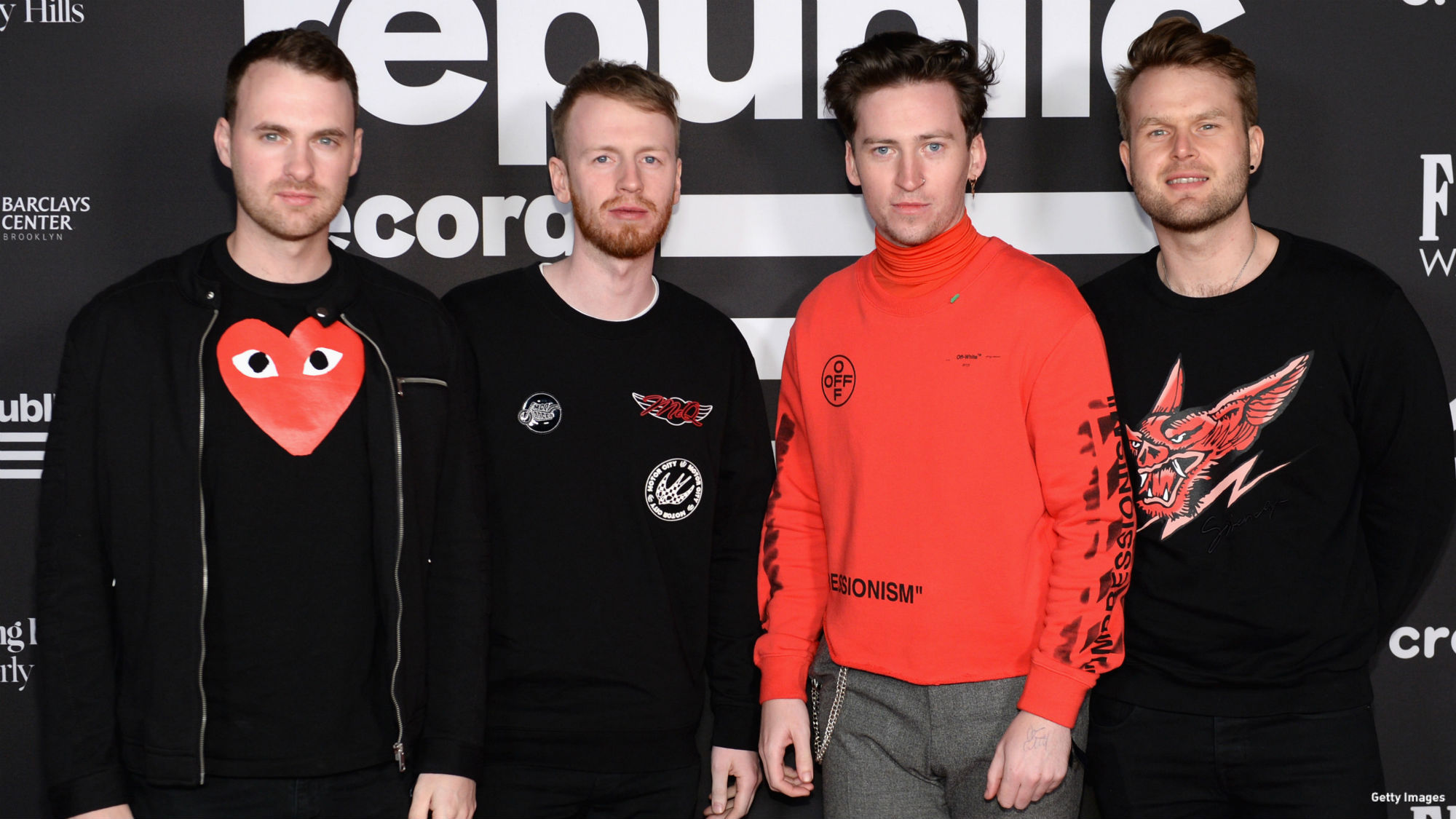 Picture This: "Winona Ryder"[/caption]
Irish band Picture This have already scored two number-one albums in their homeland, and this swooning new single is a lovely introduction to their melodic guitar-pop sound. It's not about the actual Winona Ryder, but an irresistible young woman who looks "just like" the iconic actress. Still, they can't resist throwing in a few not-so-subtle pop culture references. "And there'd be stranger things to happen, then this girl interrupted me," sings frontman Ryan Hennessy. "We were lost souls on the heathers but she still fell in love with me." Don't blame them if you feel like watching Beetlejuice or Edward Scissorhands after listening to it.
8. WHICH INSTAGRAM TO FOLLOW FOR LITERARY INSPIRATION
[caption id="attachment_442000" align="alignnone" width="2000"]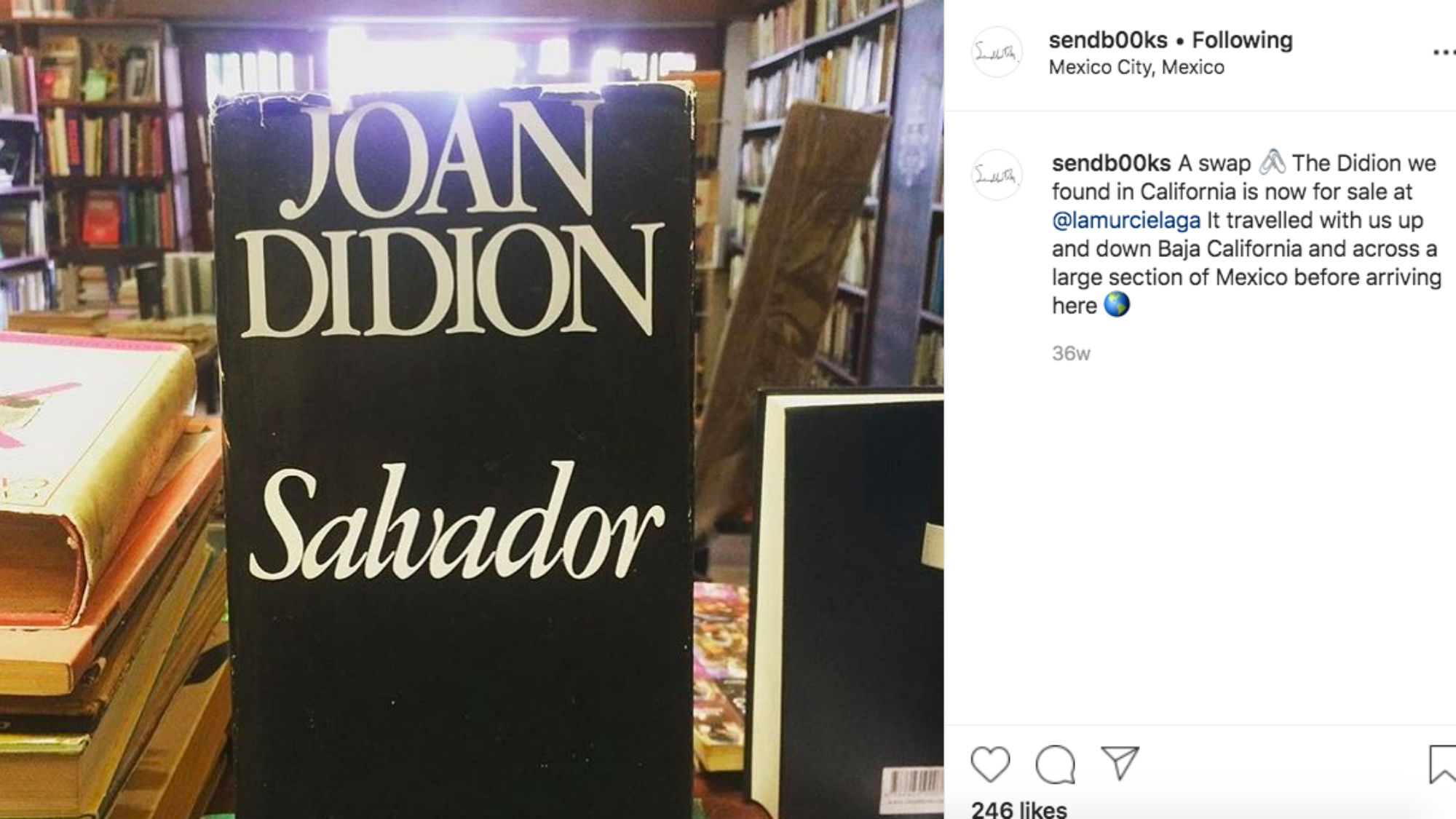 @sendb00ks[/caption]
Paris-based British model Gemma Janes started this Instagram account to share second-hook books she found in thrift stores with the world. She now estimates that she dispatches 1,000 books a year to readers worldwide, and even runs a subscription service which guarantees you a book a month, hand-wrapped in Janes' signature brown recycled paper. But of course, there's absolutely no obligation to purchase anything from @sendb00ks; the Instagram account has attracted more than 8,500 followers because Janes' excellent taste will remind you of books you've always meant to read, and introduce you to others you may not be aware of. Happy reading!
9. WHICH PODCAST TO CHECK OUT IF YOU'RE A BIT OF A MUSIC BUFF
[caption id="attachment_441992" align="alignnone" width="2000" class="https://images.amcnetworks.com/bbcamerica.com/wp-content/uploads/2015/11/Lashana-Lynch.jpg"]
The Jump with Shirley Manson[/caption]
Scottish singer Shirley Manson is best known as the unapologetic lead singer of enduringly popular alternative band Garbage. But because she's naturally inquisitive and articulate, she also makes a great podcast host, as The Jump demonstrates. The premise is simple: Manson sits down with a fellow musician to discuss the song that "that represents their artistic moment of truth," and what came before and after for them. With guests from a wide variety of genres including rock goddess Courtney Love, Outkast rapper Big Boi, and Grammy-winning jazz bassist Esperanza Spalding, there's surely an episode to tempt any kind of music fan.
10. AND FINALLY, WHAT TO GO IF YOU'RE CRAVING SOME ESCAPISM
[caption id="attachment_442008" align="alignnone" width="2000"]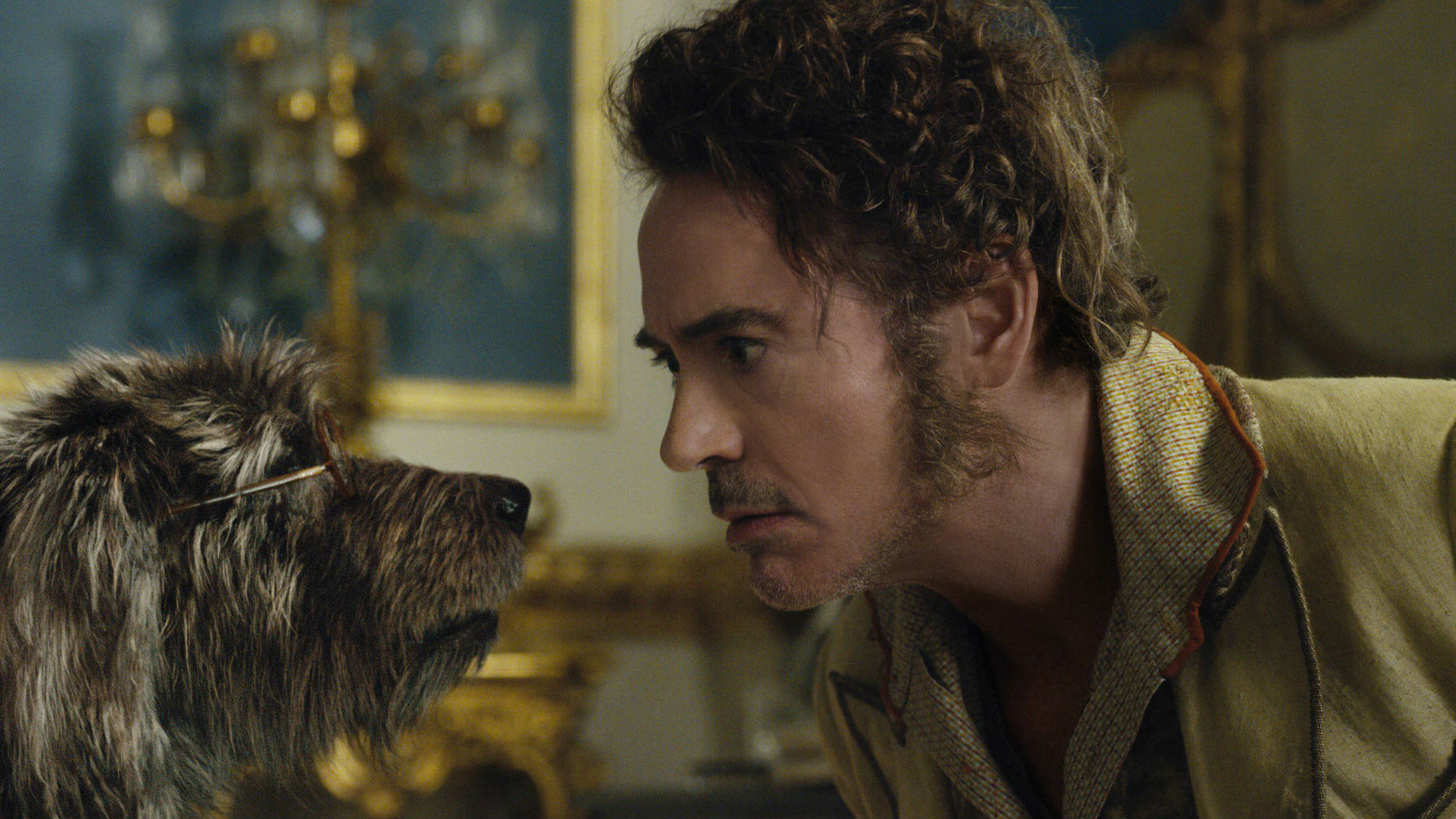 Dolittle[/caption]
Robert Downey Jr. takes on the title role in this lavish fantasy movie based on the enduringly popular character created by Hugh Lofting. Directed by Stephen Gaghan (Syriana), it follows the eccentric doctor who can talk to animals as he sails to a mythical island to find a cure for the ailing Queen Victoria (Wild Rose's Jessie Buckley). Opening Friday, Dolittle looks like a fun and star-studded affair: Michael Sheen and Antonio Banderas co-star, while the CGI creatures are voiced by the likes of Tom Holland, Rami Malek, and Dame Emma Thompson.
What are your plans for this week?