10 Things to Know This Week February 3-9
Whether you're kind of rushed off your feet right now, or have some time on your hands, there's sure to be something to suit your schedule in our latest pop culture round-up. Let's get started...
1. WHAT TO WATCH IF YOU FANCY SOMETHING RELATABLE
[caption id="attachment_441998" align="alignnone" width="2000"]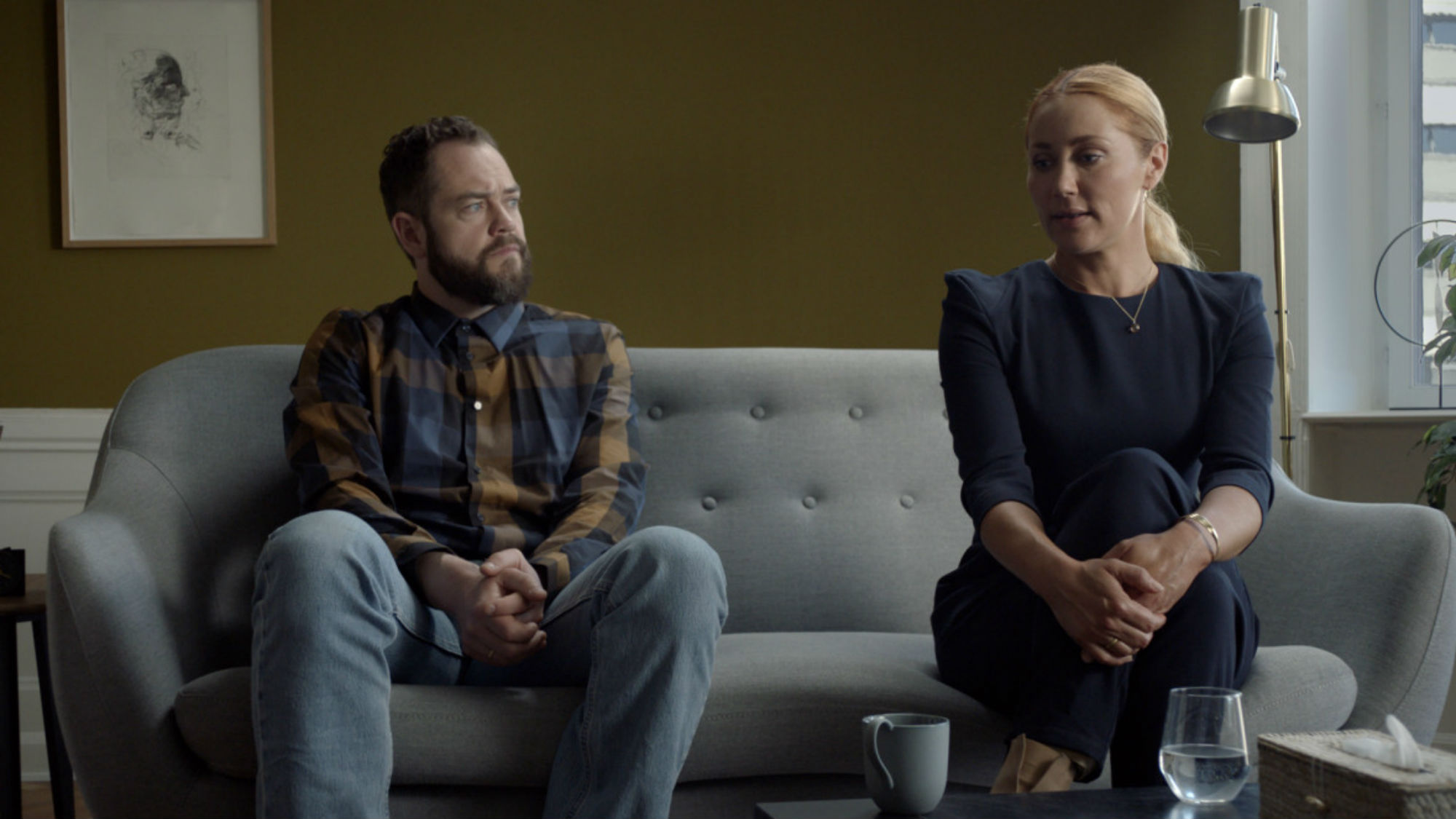 Couple Trouble[/caption]
As its title suggests, this Danish comedy-drama series centers on a problem that folks all over the world have had to overcome: relationship difficulties. Esben Dalgaard Andersen and Ditte Ylva Olsen star as a couple in their thirties who've raised a daughter they adore and still love one another, but are nevertheless plagued by grievances which have brought them close to divorce. Launching Thursday on the Sundance Now streaming service, the eight episodes follow them as they embark on a course of counseling in a bid to save their marriage. If we haven't been there ourselves, we all know a couple who have.
2. WHAT TO TRY IF YOU LIKE POP MUSIC THAT PLAYS BY ITS OWN RULES
[caption id="attachment_441998" align="alignnone" width="2000"]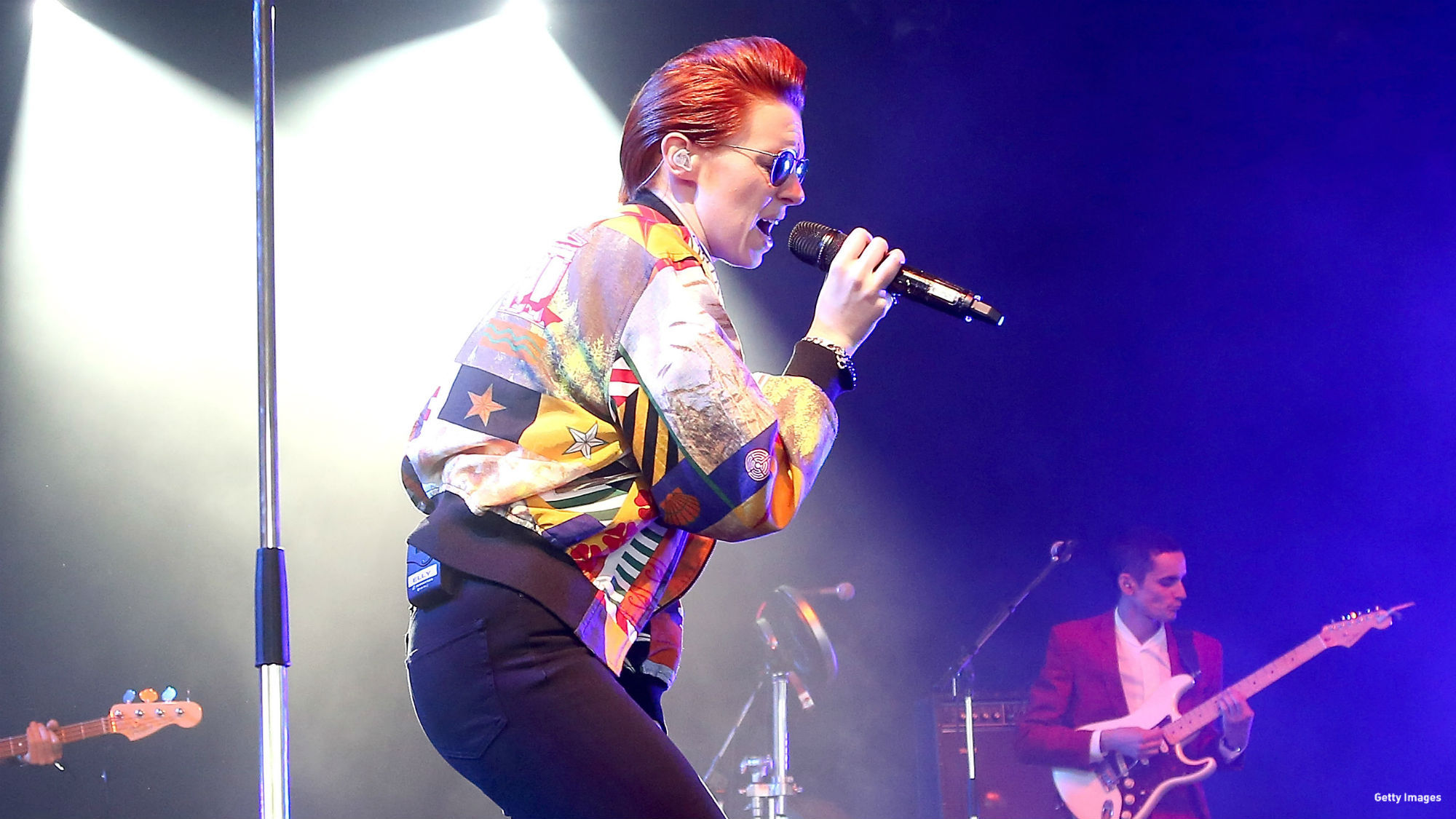 La Roux: Supervision[/caption]
La Roux has changed a bit since scoring a huge hit stateside with "Bulletproof" just under a decade ago. Once a duo influenced by chilly '80s synth-pop, La Roux is now a warmer, funkier musical entity driven solely by singer-songwriter-producer Elly Jackson. Dropping Friday, this third album promises to continue her consistently unique yet tuneful approach. If you're not enamored with most contemporary pop music, disco-tinged gems such as "Gullible Fool" and "International Woman of Leisure" should provide a welcome alternative.
3. WHAT TO GO SEE FOR A POWERFUL "COMING OUT" STORY
[caption id="attachment_442000" align="alignnone" width="2000"]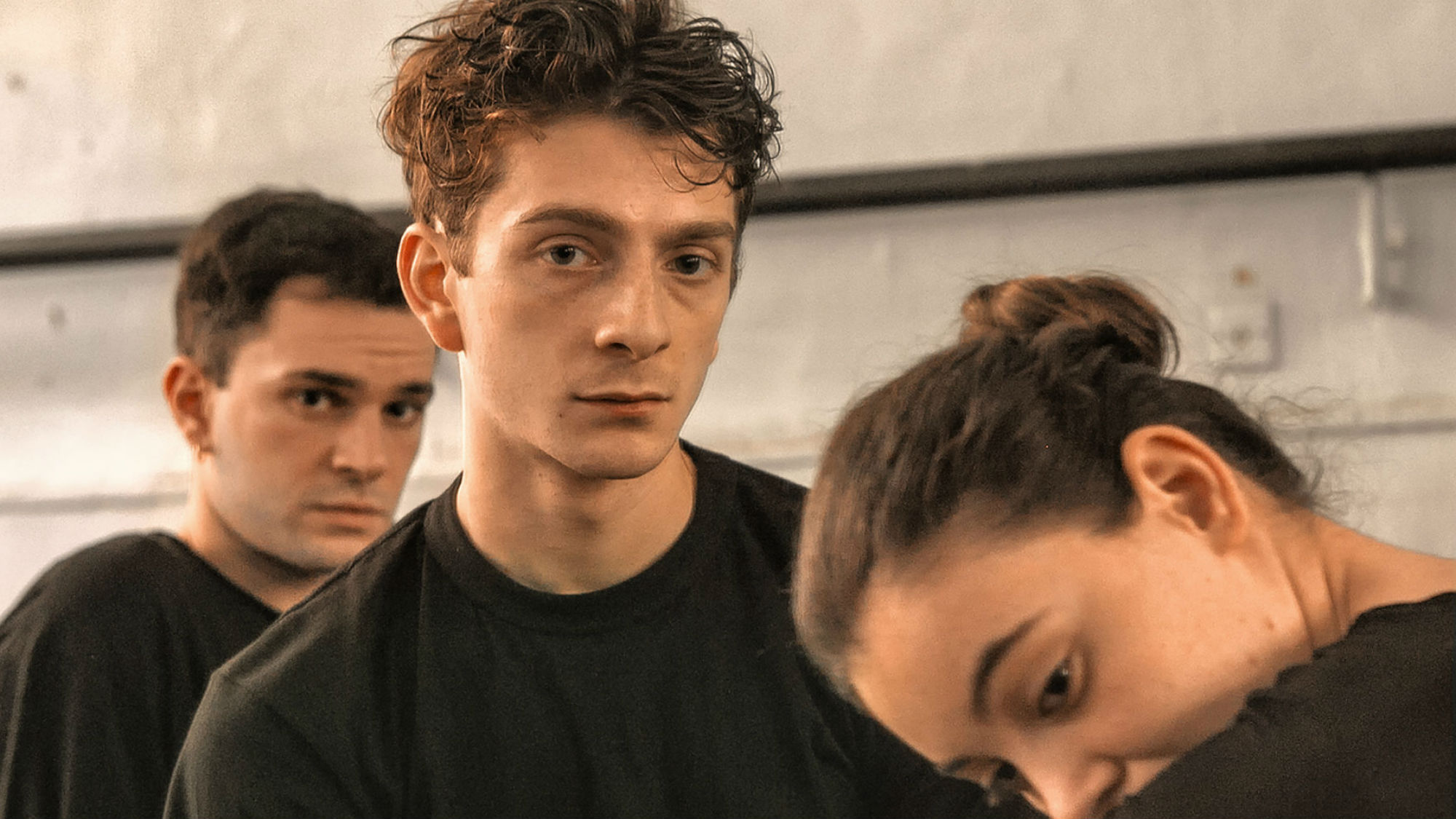 And Then We Danced[/caption]
Though it was selected as the Swedish entry for the Best International Feature Film prize at this year's Academy Awards, this queer coming-of-age drama is actually set in Georgia in Eastern Europe. Opening in select theaters Friday, it centers on a talented young dancer called Merab (Levan Gelbakhiani) struggling to live up to the traditionally masculine ideals of the Georgian National Ballet where he trains. Director Levan Akin follows Merab's personal development as he falls for a fellow male dancer (Bachi Valishvili), gets to grips with his sexuality, and eventually "comes out" as gay. It's a familiar premise made political and poignant by its setting: when the movie opened in Georgia last year, ultra-conservative groups threatened to disrupt screenings.
4. WHICH PODCAST TO TRY IF YOU'VE ALWAYS BEEN INTRIGUED BY LONDON
[caption id="attachment_442002" align="alignnone" width="2000"]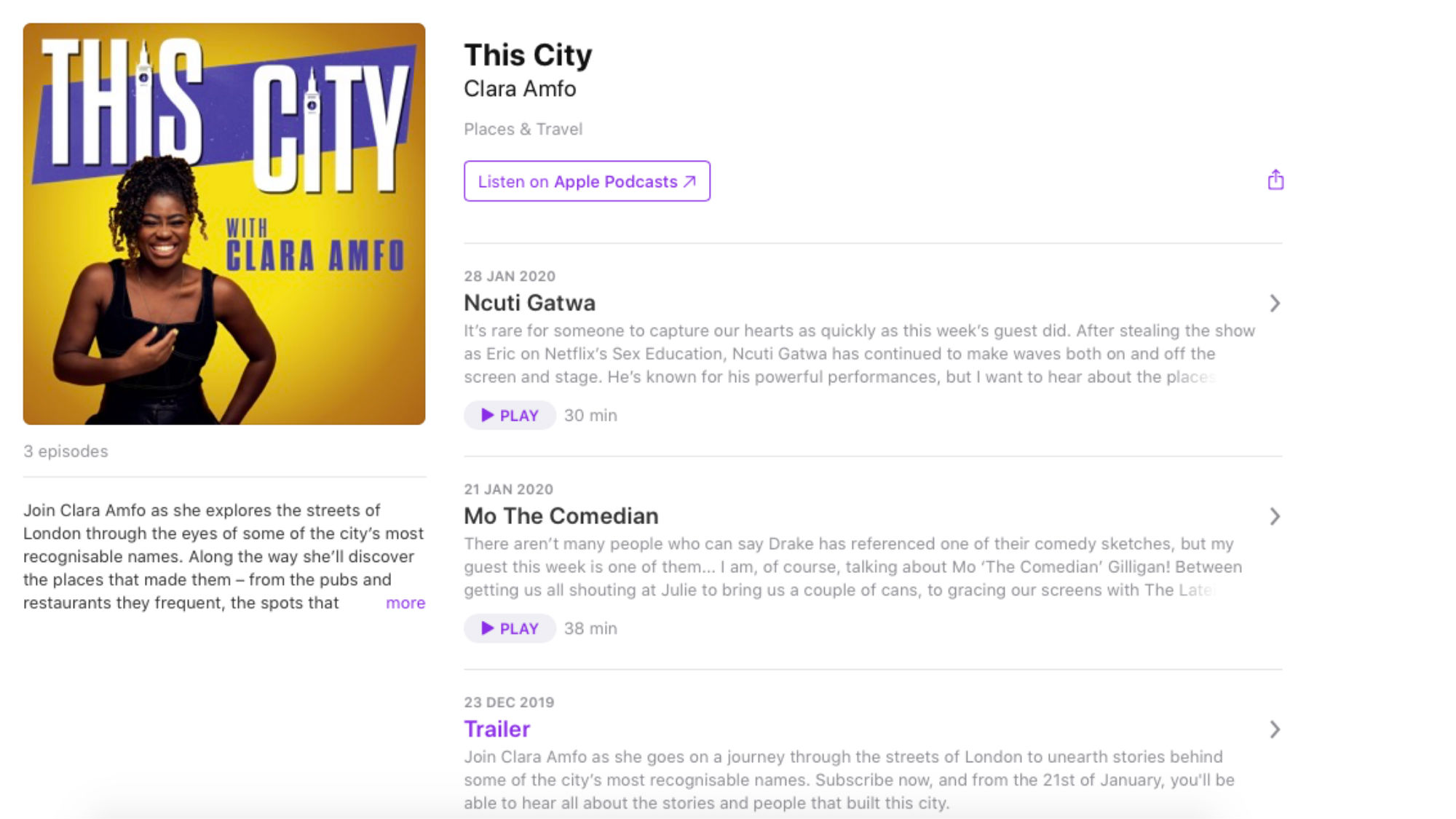 This City with Clara Amfo[/caption]
This just-launched podcast from British radio and TV presenter Clara Amfo encourages conversations that are both brilliantly specific and fundamentally universal. Each week she invites a different celebrity guest to chat about their favorite and most memorable spots in London, England. So on the one hand, it can lead to insights and intel about the U.K. capital that you don't get on rom-coms; and on the other, it sparks the sort of 'growing up' stories that people from any town or city can relate to. Anglophiles should find lots to enjoy here.
5. WHAT TO WATCH FOR BANTER, ANECDOTES, AND LOTS OF LAUGHS
[caption id="attachment_442002" align="alignnone" width="2000"]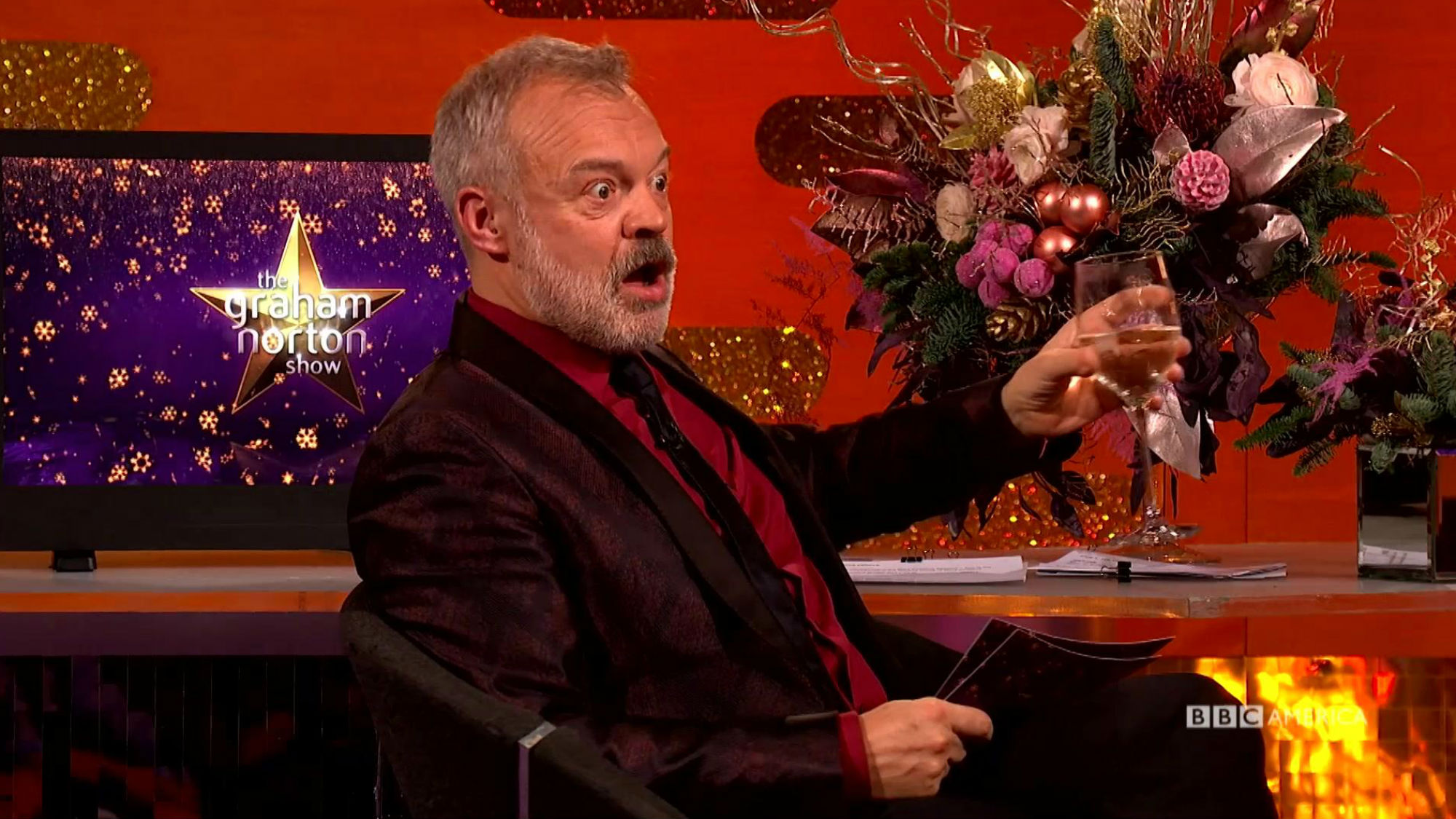 The Graham Norton Show[/caption]
No episode of The Graham Norton Show is lacking in star power, but this week's installment features a particularly appealing sofa of guests. Awards season darling Margot Robbie will be discussing her new superhero movie Birds of Prey; Queen & Slim stars Daniel Kaluuya and Jodie Turner-Smith will be discussing their zeitgeist-grabbing road movie; and actual Jim Carrey will be dropping in to discuss his voice role in the Sonic the Hedgehog film. Oh, and if that's not enough, breakout star Lewis Capaldi (yes, he is related to Doctor Who's Peter Capaldi) will be performing his new single. As ever, the whole shebang airs Friday at 11/10c on BBC America.
6. WHAT TO GO SEE FOR STIRRING FAMILY ENTERTAINMENT
[caption id="attachment_441992" align="alignnone" width="2000" class="https://images.amcnetworks.com/bbcamerica.com/wp-content/uploads/2015/11/This-City-with-Clara-Amfo.jpg"]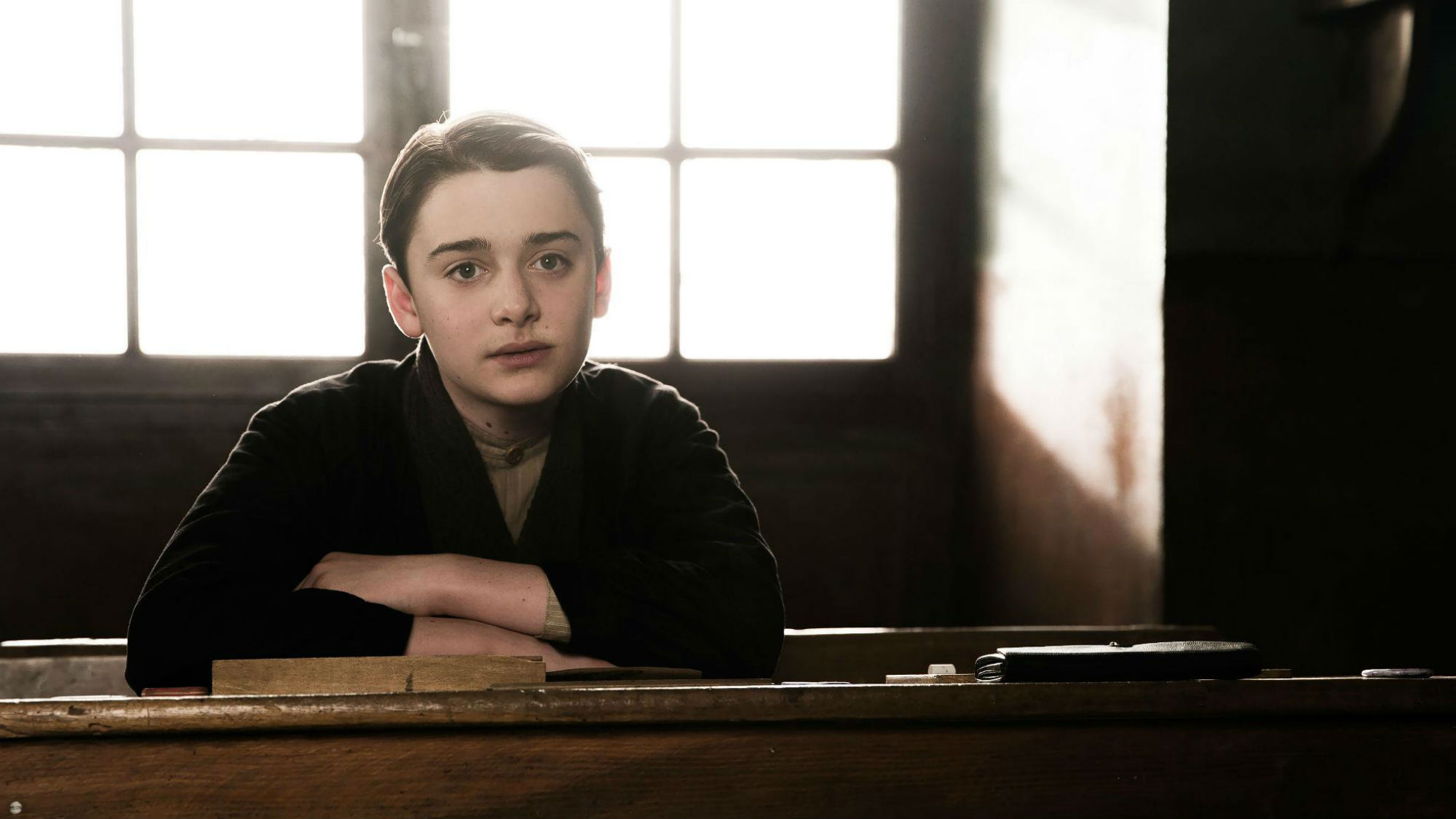 Waiting for Anya[/caption]
Stranger Things' Noah Schnapps takes the lead in this adaptation of an award-winning children's novel by Sir Michael Morpurgo, who also wrote War Horse. He plays Jo, a teenage shepherd boy living in rural France during World War II who teams up with his grandfather (The Da Vinci Code's Jean Reno) and a local widow (Anjelica Huston) to help endangered Jewish children escape to the safety of neighboring Spain. Opening in select theaters Friday, Waiting for Anya should have plenty to tempt period drama fans of all ages.
7. WHAT TO PLAY WHEN YOU'RE CRAVING PURE EAR CANDY
[caption id="attachment_442002" align="alignnone" width="2000"]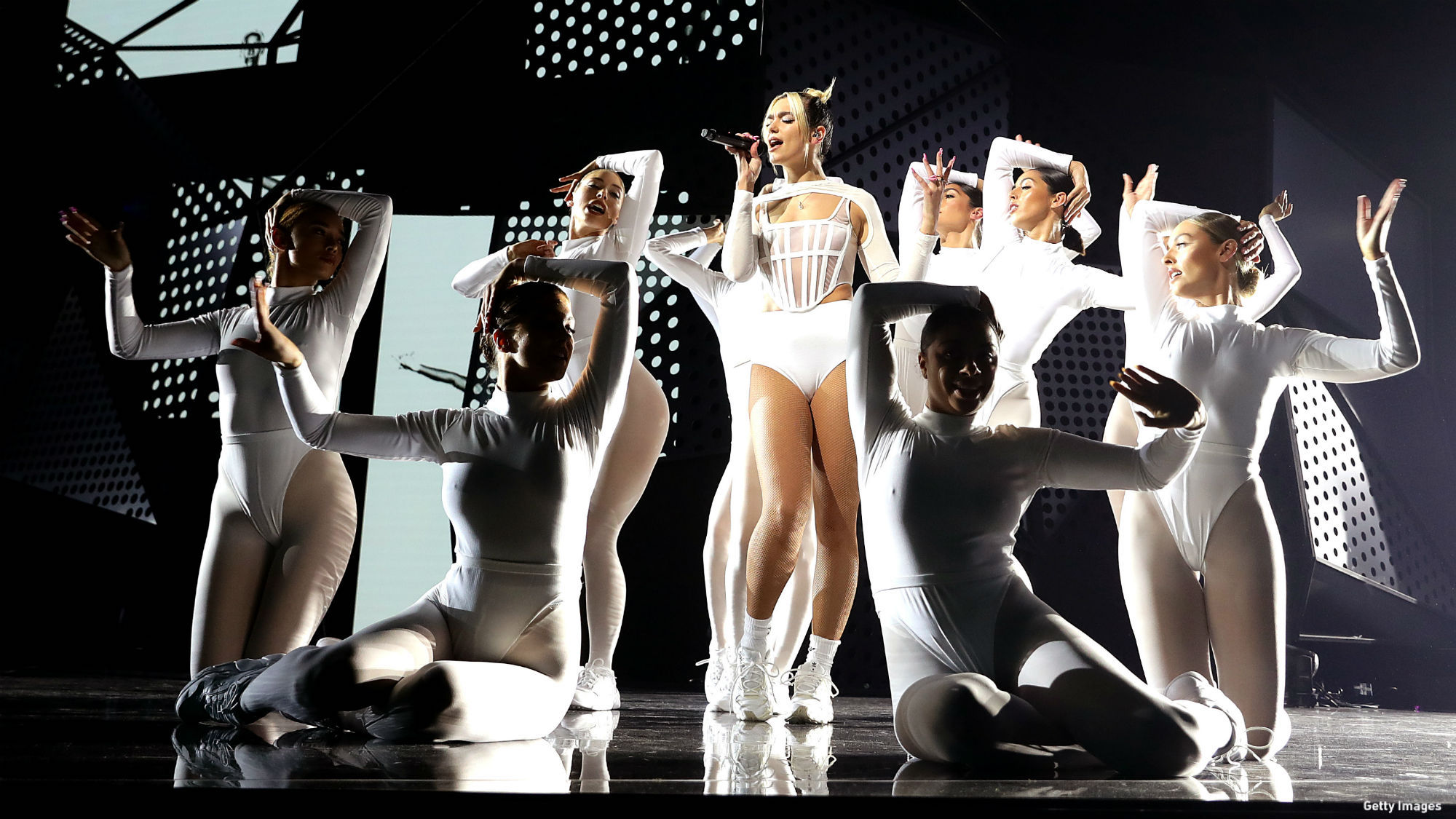 Dua Lipa: "Physical"[/caption]
The title of Dua Lipa's upcoming album is Future Nostalgia, but don't be fooled into presuming her new single is a cover of the classic Olivia Newton-John hit. Lipa's "Physical" is an original song with a pronounced '80s influence, and actually this spangly pop-rock banger sounds a bit like a 2020 version of Bonnie Tyler's "Holding Out for a Hero." It's also ludicrously catchy, so don't be surprised if it gets stuck in your head after just one or two plays.
8. WHAT TO GO SEE IF YOU'RE IN THE MOOD TO BE SPOOKED
[caption id="attachment_441992" align="alignnone" width="2000" class="https://images.amcnetworks.com/bbcamerica.com/wp-content/uploads/2015/11/Lashana-Lynch.jpg"]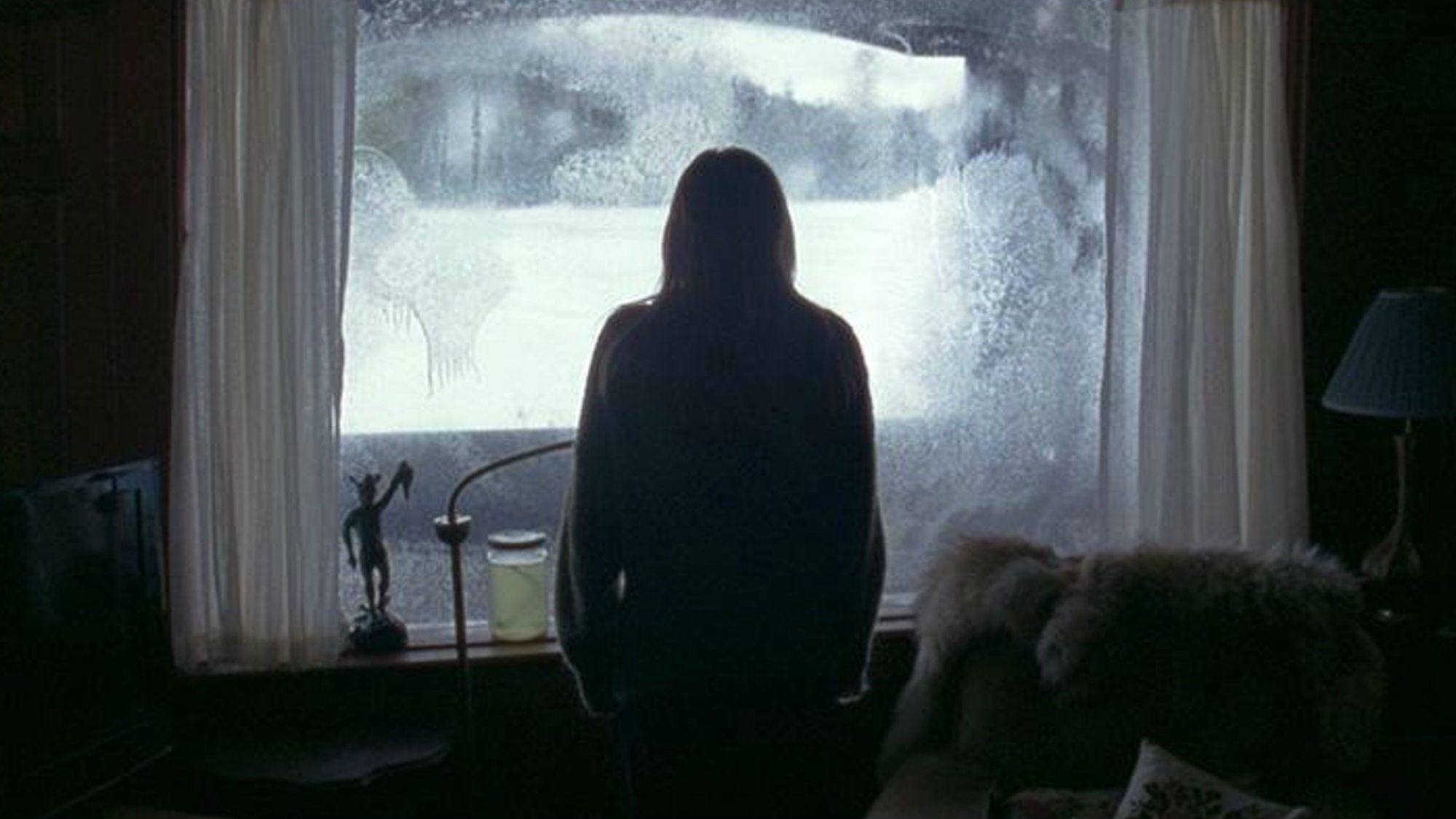 The Lodge[/caption]
Directed and co-written by Veronika Franz and Severin Fiala, who previously made well regarded Austrian horror movie Goodnight Mommy, this psychological chiller was a hit at last year's Sundance Festival. Opening Friday, it takes place in a remote winter cabin – a trusty genre trope – and centers on a increasingly sinister power struggle between two grieving kids (The Eternals' Lia McHugh and Knives Out's Jaeden Martell) and their dad's new girlfriend (Riley Keough), a woman whose own childhood was marked by time spent in a religious cult. Frankly, it sounds like a fine recipe for all sorts of frights and freakiness.
9. WHAT TO READ IF YOU CAN'T RESIST A JUICY CELEBRITY STORY
[caption id="attachment_442008" align="alignnone" width="2000"]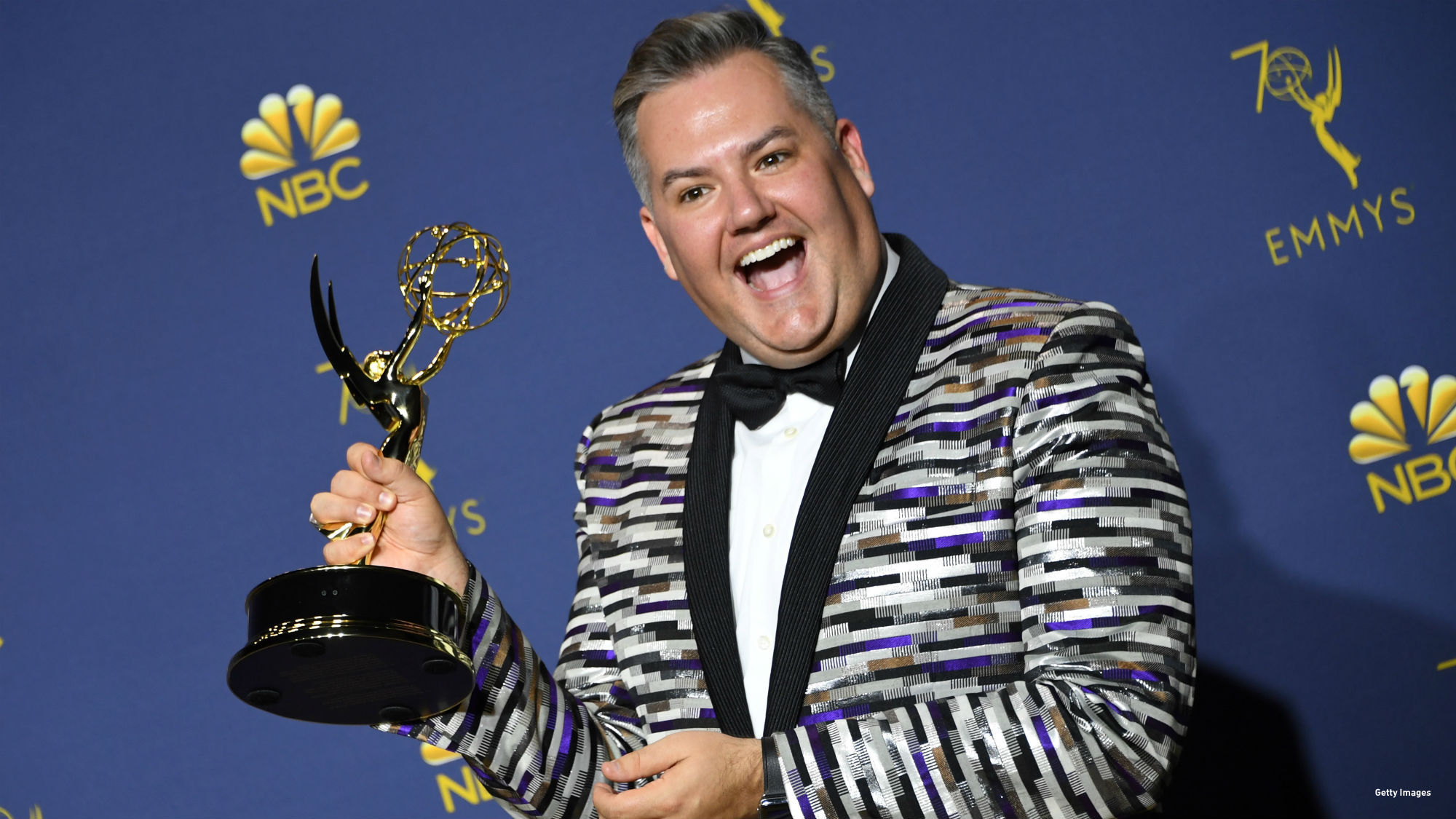 Ross Matthews: Name Drop: The Really Good Celebrity Stories I Usually Only Tell at Happy Hour[/caption]
Ross Matthews has been rubbing shoulders with celebrities for nearly 20 years – ever since he was introduced as "Ross the Intern" on The Tonight Show with Jay Leno back in 2001. So, this collection of "hilarious and irreverent essays" published Tuesday definitely shouldn't be lacking in star power. During his recent appearances on Celebrity Big Brother and RuPaul's Drag Race, Matthews has displayed a rare ability to be warm, witty, and zingy all at the same time, so even if he saves his great stories for his memoirs, Name Drop should be a likeable and lively read.
10. AND FINALLY, WHAT TO GO SEE FOR THRILLS, SPILLS, AND (HOPEFULLY) FEMALE EMPOWERMENT
[caption id="attachment_442008" align="alignnone" width="2000"]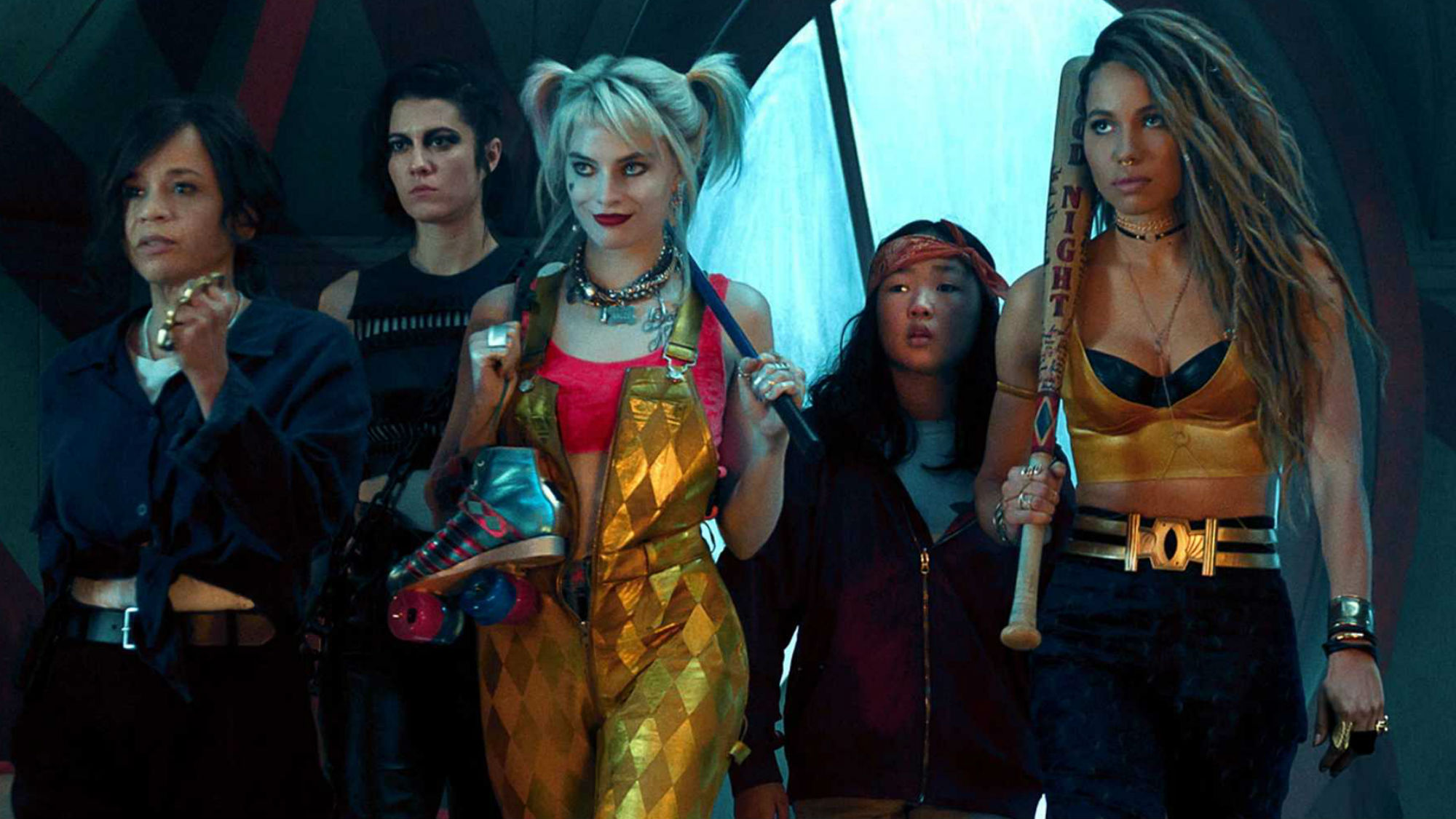 Birds of Prey[/caption]
Margot Robbie's manic and unpredictable Harley Quinn was the highlight of 2016's Suicide Squad movie, so this spin-off opening Friday feels like a shrewd move for the DC Extended Universe. Based on an idea pitched to Warner Bros. by Robbie herself, it follows Quinn as she joins forces with fellow vigilantes Huntress and Black Canary (Mary Elizabeth Winstead and Jurnee Smollett-Bell) to save a young girl (Ella Jay Basco) from the narcissistic crime lord Black Mask (Ewan McGregor). Also boasting a female director (Dead Pigs' Cathy Yan) and screenwriter (Bumblebee's Christina Hodson), Birds of Prey should follow Wonder Woman and Black Widow in bringing a blast of infectious "girl power" to the comic book genre.
What are your plans for this week?