10 Things to Know This Week February 17-23
This week's On the Beat is full to bursting with pop culture goodness, so let's dive right in!
1. WHAT TO WATCH FOR LOTS OF INTRIGUE AND DUPLICITY
[caption id="attachment_441998" align="alignnone" width="2000"]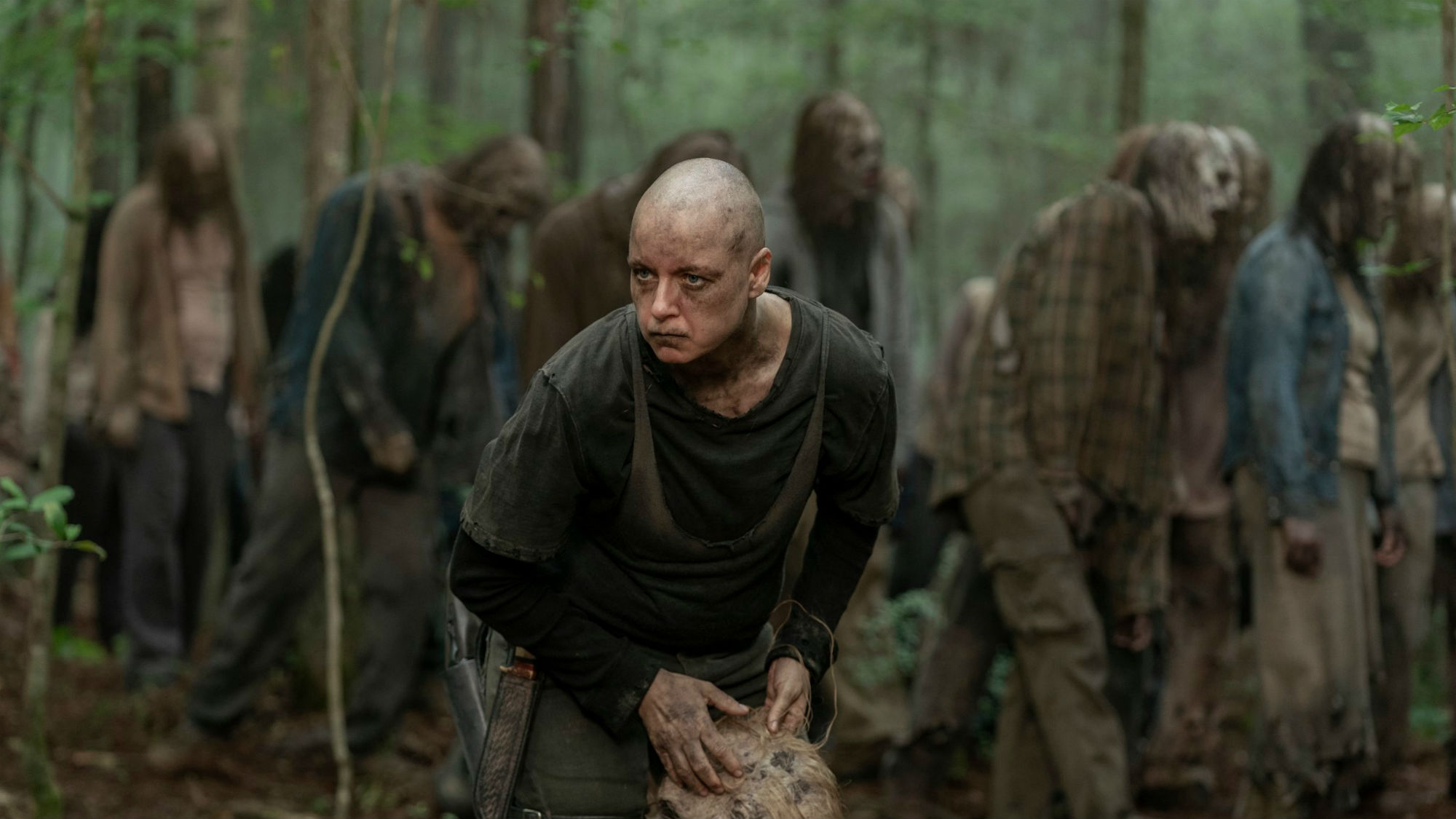 The Walking Dead[/caption]
Following its midseason break, The Walking Dead returns to AMC Sunday at 9/8c. When we left them in November, the Saviors' leader Negan (Jeffrey Dean Morgan) had seemingly joined forces with Samantha Morton's mysterious Alpha, but don't be too sure that this alliance will last. "You just don't know where he sits with anything," Morgan has said, while teasing: "Negan and Alpha together are a formidable twosome." As ever, don't forget to tune into Talking Dead at 11/10c, where host Chris Hardwick will be discussing the episode's events with celebrity guests and maybe one or two cast members.
2. WHAT TO GO SEE IF YOU CAN'T RESIST A COSTUME DRAMA
[caption id="attachment_441998" align="alignnone" width="2000"]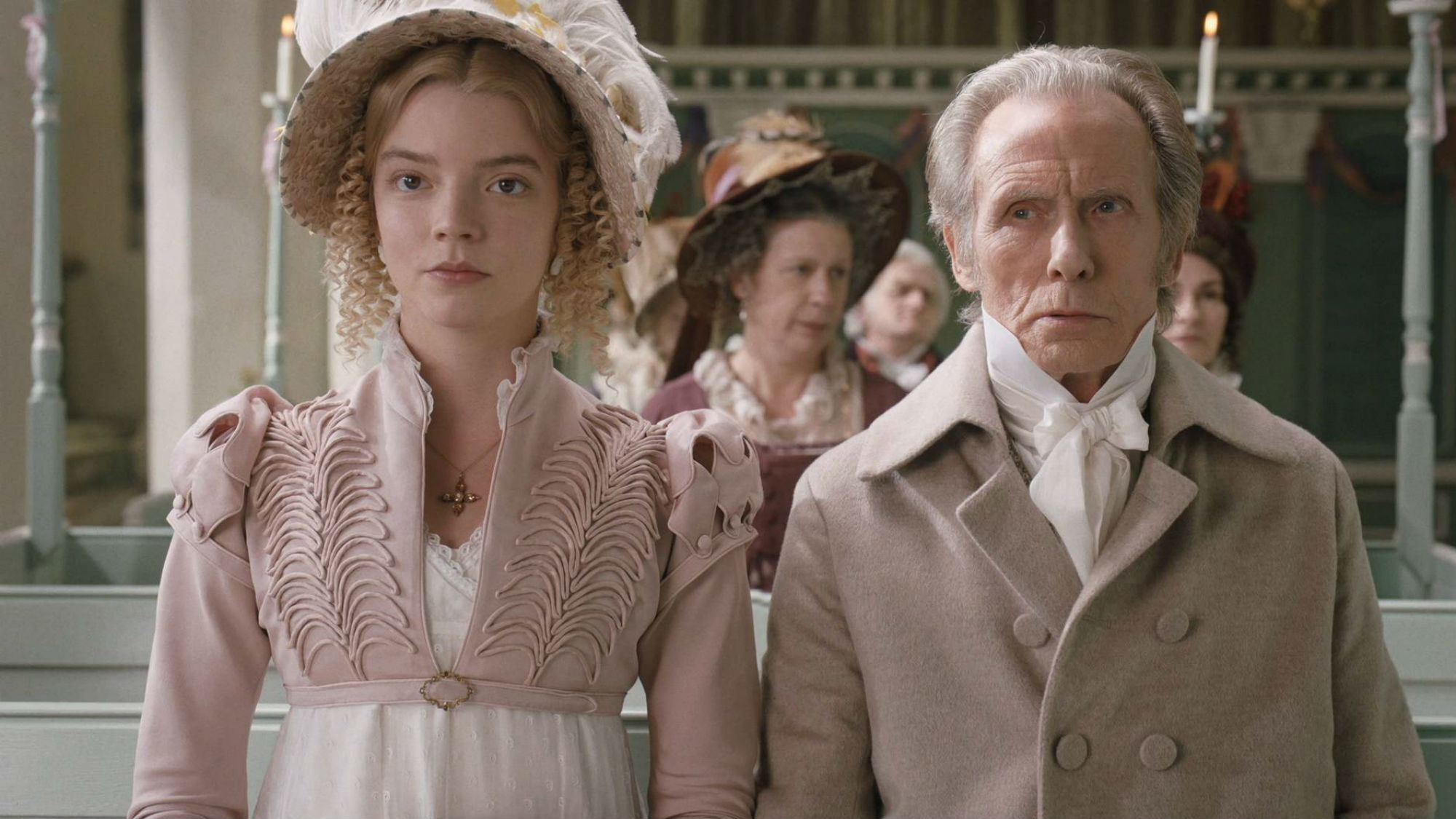 Emma[/caption]
If you feel like you've seen Jane Austen's Emma several times before, that's probably because you have: Gwyneth Paltrow, Kate Beckinsale, and Romola Garai have all portrayed the match-making heroine since the '90s. In this playful-looking adaptation opening Friday, Anya Taylor-Joy portrays the title character who doesn't understand her neighbors in the fictional English village of Highbury quite as well as she thinks. In her first feature film, photographer and music video director Autumn de Wilde should relish this picturesque setting, and the stellar supporting cast includes Bill Nighy, Miranda Hart, The Crown's Josh O'Connor, and Lovesick's Johnny Flynn.
3. WHAT TO WATCH FOR INTOXICATING SCAMS AND SCHEMING
[caption id="attachment_442000" align="alignnone" width="2000"]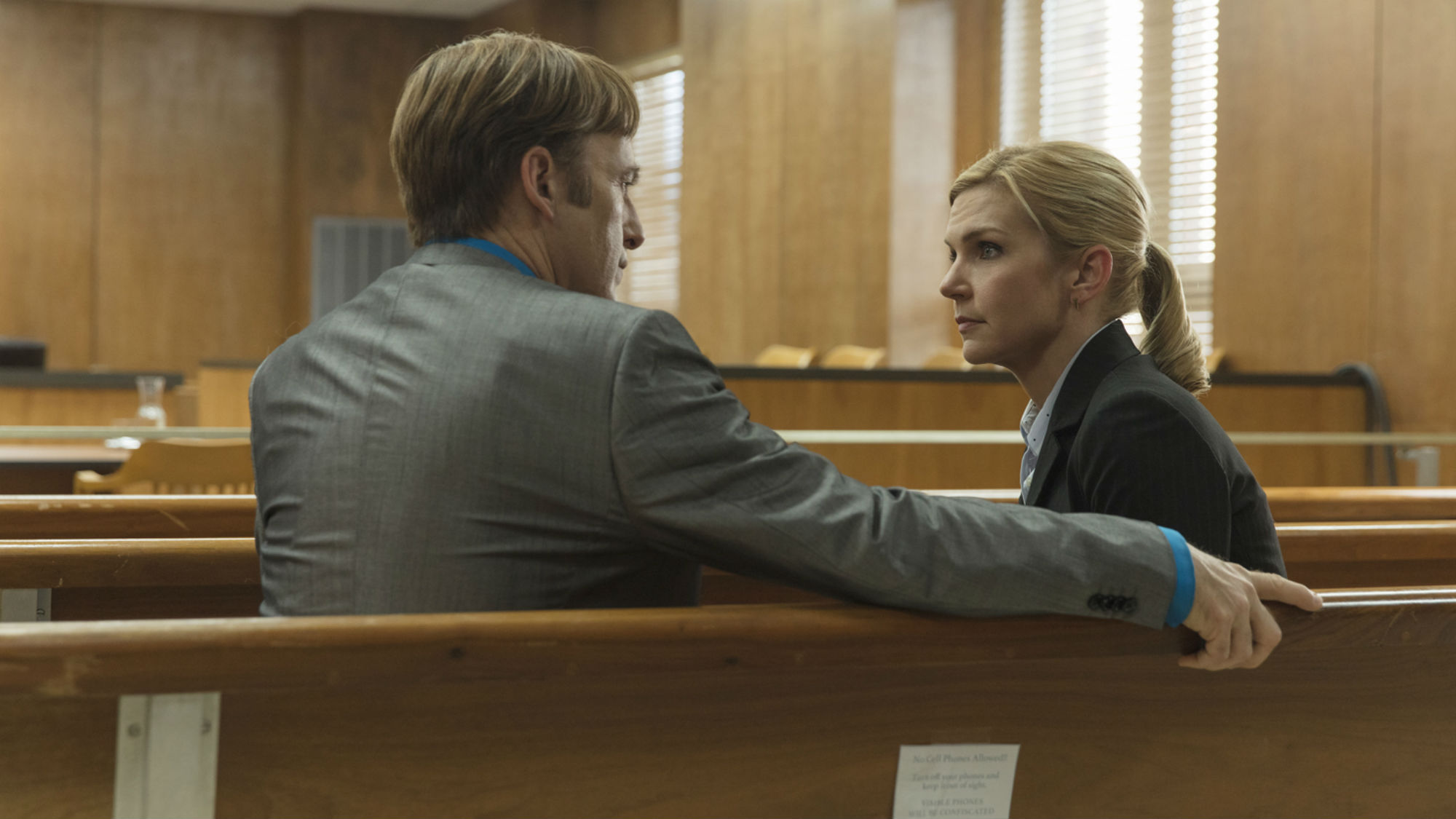 Better Call Saul[/caption]
Yes, he's back – after a two-year break, Better Call Saul returns to AMC this week for its fifth and penultimate season. According to co-creator Peter Gould, the new season will see Bob Odenkirk's scam-loving title character try to establish a reputation not just as a criminal lawyer, but as a criminal lawyer. Along the way, we'll see more of Giancarlo Esposito's menacing meth dealer Gus Ring, plus some other familiar faces from Breaking Bad, as the hit spin-off gets closer to its parent show's timeline. You can catch episode one Sunday at 10/9c, then tune into episode two the very next day at 9/8c. Bring it on.
4. WHAT TO LISTEN TO AHEAD OF THE NEW BOND MOVIE
[caption id="attachment_442002" align="alignnone" width="2000"]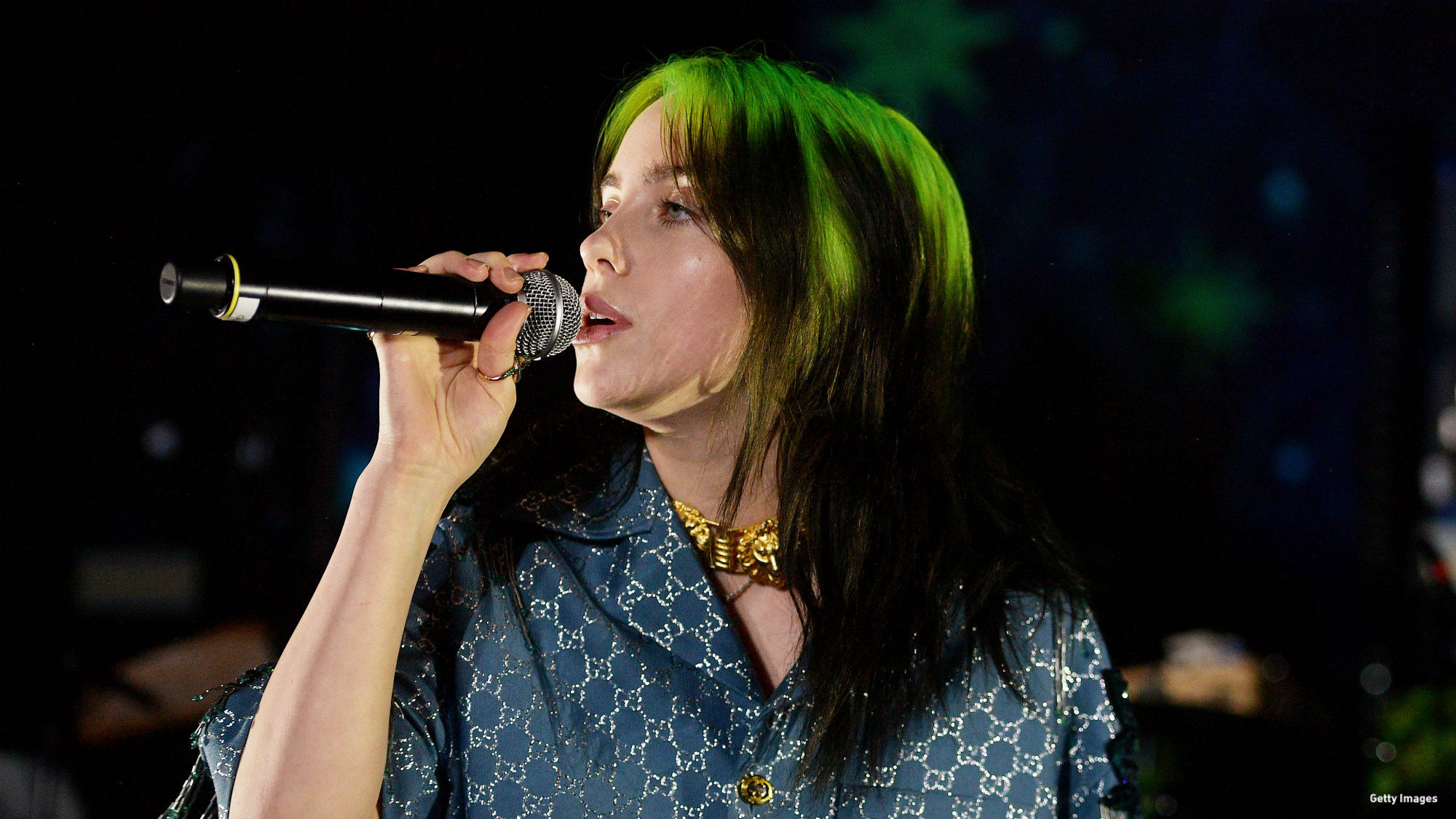 Billie Eilish: "No Time to Die"[/caption]
Billie Eilish is having quite the 2020: after winning big at the Grammys, the 18-year-old singer-songwriter has now become the youngest artist ever to record a Bond theme. "No Time to Die," which shares its title with Daniel Craig's final outing as 007, due April, is a slow-building ballad which balances Eilish's signature intimacy with Bond's love of drama and splashy strings. If you didn't rate Eilish's vocal talents before this song, you will by the end of it. Adele and Sam Smith both won Oscars for their recent Bond themes; it's early days, but Eilish has put herself in a strong position to make it three in a row.
5. WHAT TO WATCH WHEN YOU FANCY SOME FLASHY ESCAPISM
[caption id="attachment_442002" align="alignnone" width="2000"]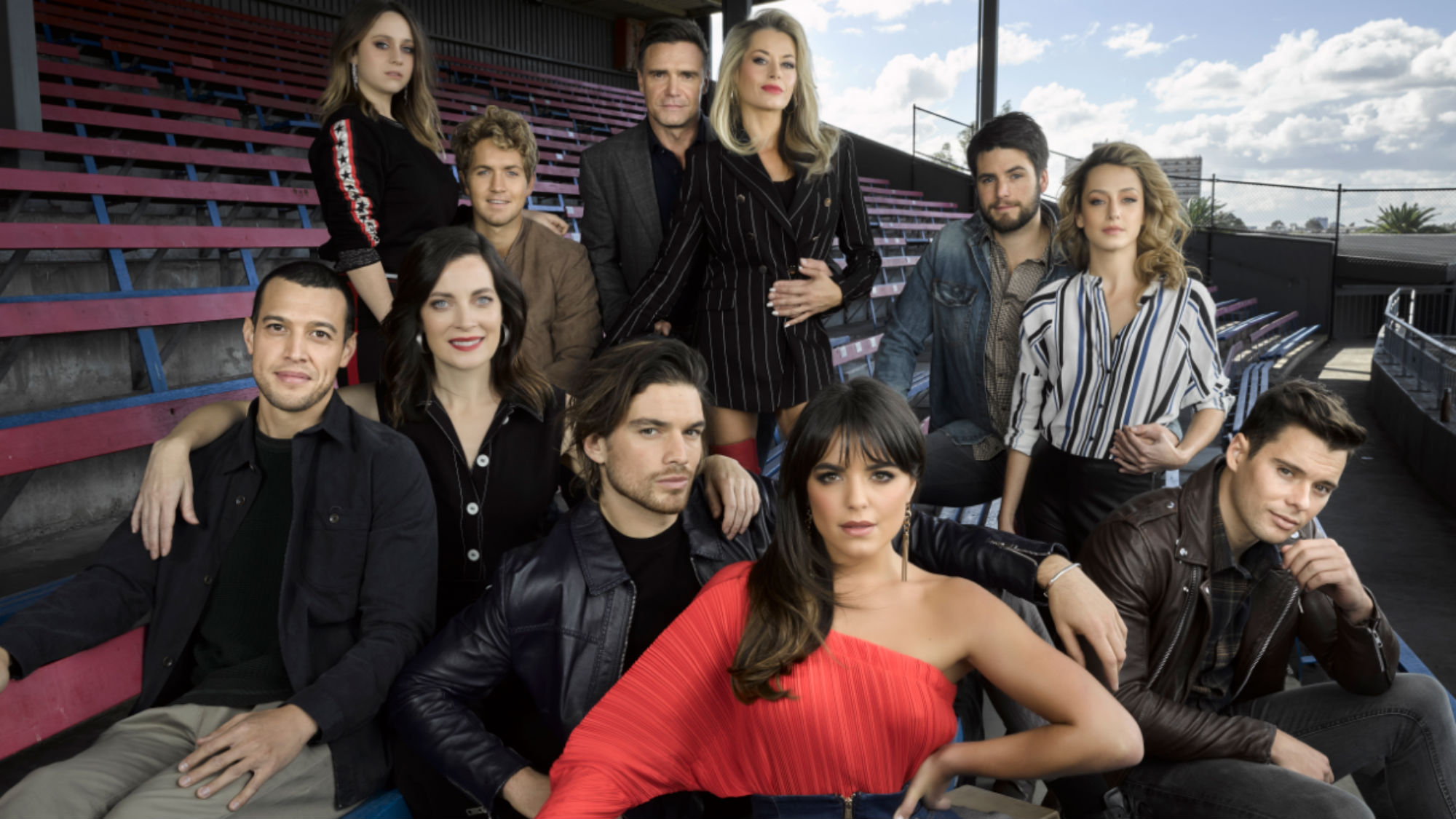 Playing for Keeps[/caption]
This Australian drama series premiering Thursday on the Sundance Now streaming service looks as though it could be deliciously addictive. It's set in the world of professional Aussie rules football (imagine a sort-of-cross between soccer and football) and follows a high-profile murder-mystery from the perspective of the players' super-glamorous, status-loving wives. Factor in a cast that includes several alumni from iconic Australian soap operas Neighbours, Home and Away, and Playing for Keeps has the potential to become a real winter warmer.
6. WHAT TO GO SEE FOR LAUGHS AND LAVISH SET-PIECES
[caption id="attachment_441992" align="alignnone" width="2000" class="https://images.amcnetworks.com/bbcamerica.com/wp-content/uploads/2015/11/This-City-with-Clara-Amfo.jpg"]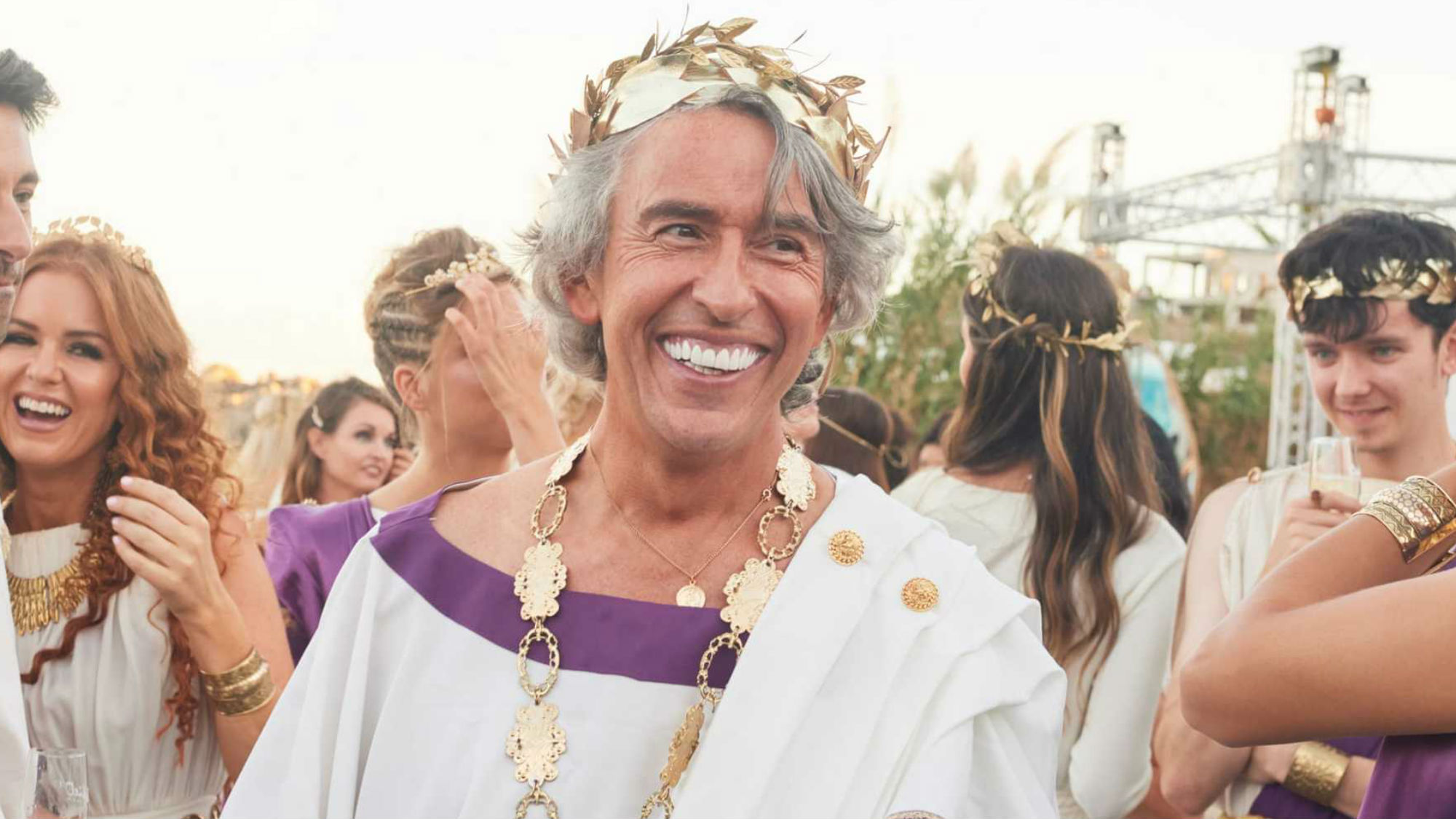 Greed[/caption]
Steve Coogan re-teams with his The Trip director Michael Winterbottom for this satirical mockumentary opening in select theaters Friday. He plays a billionaire British fashion mogul preparing to throw a ridiculously extravagant 60th birthday party on the Greek island of Mykonos as scandal begins to envelop him at home. Don't expect much in the way of subtlety, but Greed definitely looks like a fun, flashy comedy – one performed by a crack cast that includes Asa Butterfield, Isla Fisher, David Mitchell, and Doctor Who's Pearl Mackie.
7. WHAT TO LISTEN TO WHEN YOU JUST WANT SOMETHING COZY
[caption id="attachment_442002" align="alignnone" width="2000"]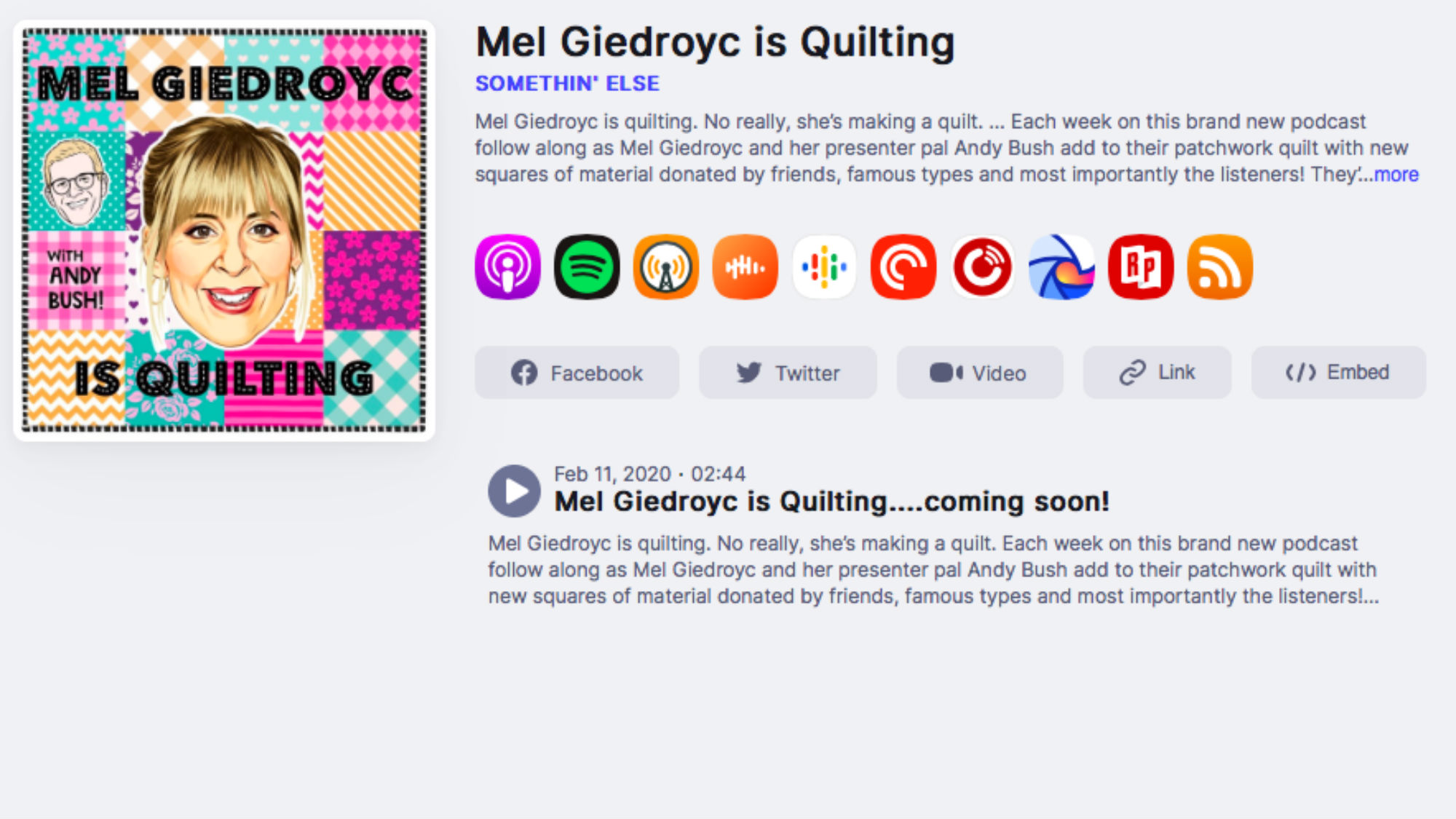 Mel Giedroyc Is Quilting[/caption]
If you've been missing Mel Giedroyc – a.k.a. one half of Mel and Sue – since she left The Great British Baking Show, this podcast could be for you. Launching Thursday, it follows Giedroyc and her presenting friend Andy Bush as they make a patchwork quilt featuring new squares given to them by friends, family, and famous folks. They're promising that in addition to improving their sewing skills, they'll "have a big old chat. And a cup of tea. And probably some biscuits," so it sounds like ideal comforting listening after a stressful day at work.
8. WHAT TO GO SEE IF YOU LIKE A MOVIE WITH STYLE AND SUBSTANCE
[caption id="attachment_441992" align="alignnone" width="2000" class="https://images.amcnetworks.com/bbcamerica.com/wp-content/uploads/2015/11/Lashana-Lynch.jpg"]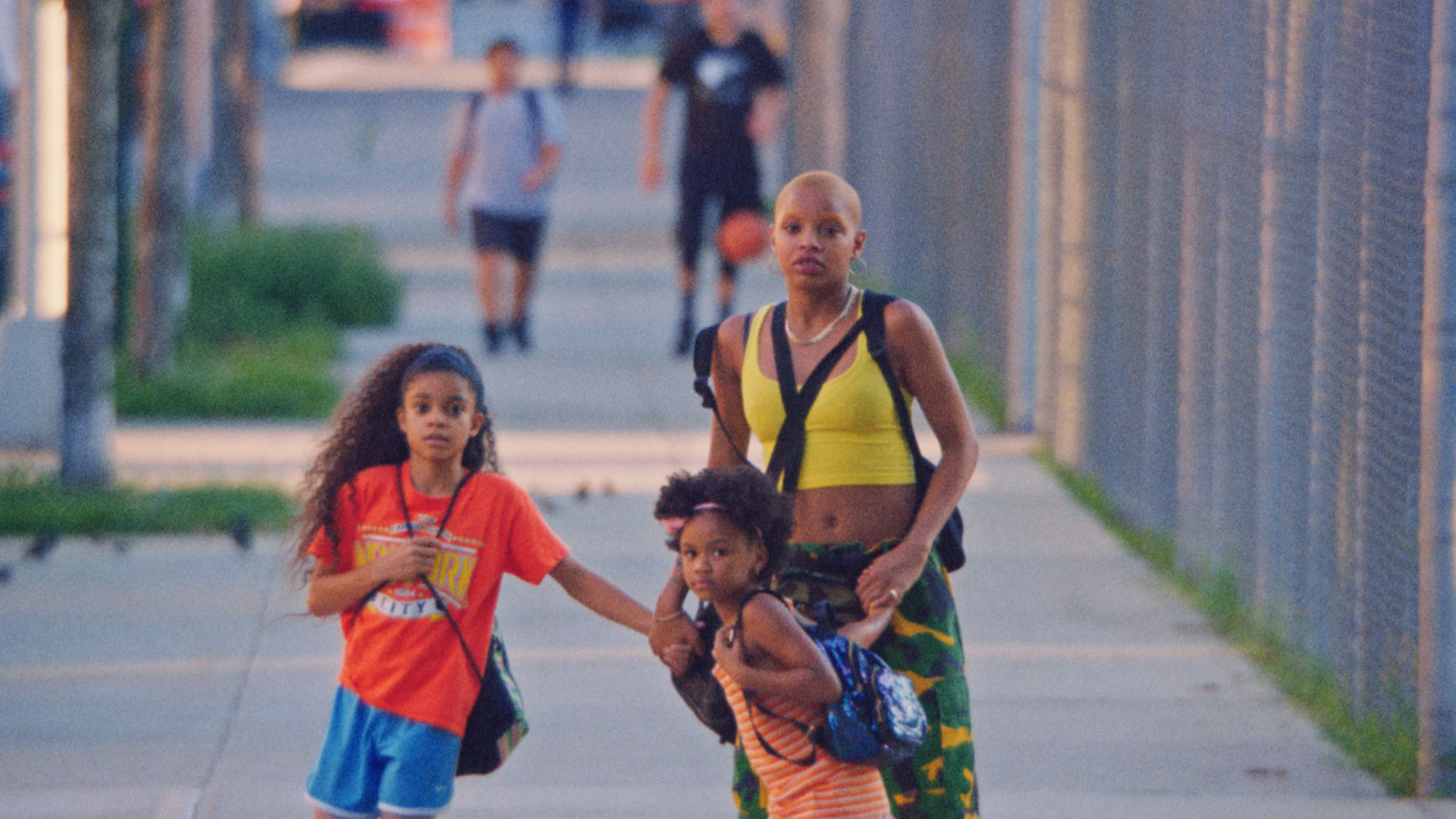 Goldie[/caption]
Model-actress Slick Woods takes the lead in this coming-of-age drama from New Zealand director Sam de Jong. Opening in select theaters and on demand Friday, it follows Woods' title character, a wannabe dancer living in The Bronx, as she attempts to keep her family together while preparing for what she hopes will be a star-making role in a music video. Director De Jong has directed eye-popping music videos himself, for groups including Muse and Little Mix, and reviews from various film festivals suggest Goldie fizzes with a similar infectious energy.
9. WHAT TO LISTEN TO IF YOU ENJOY SOMETHING META
[caption id="attachment_442008" align="alignnone" width="2000"]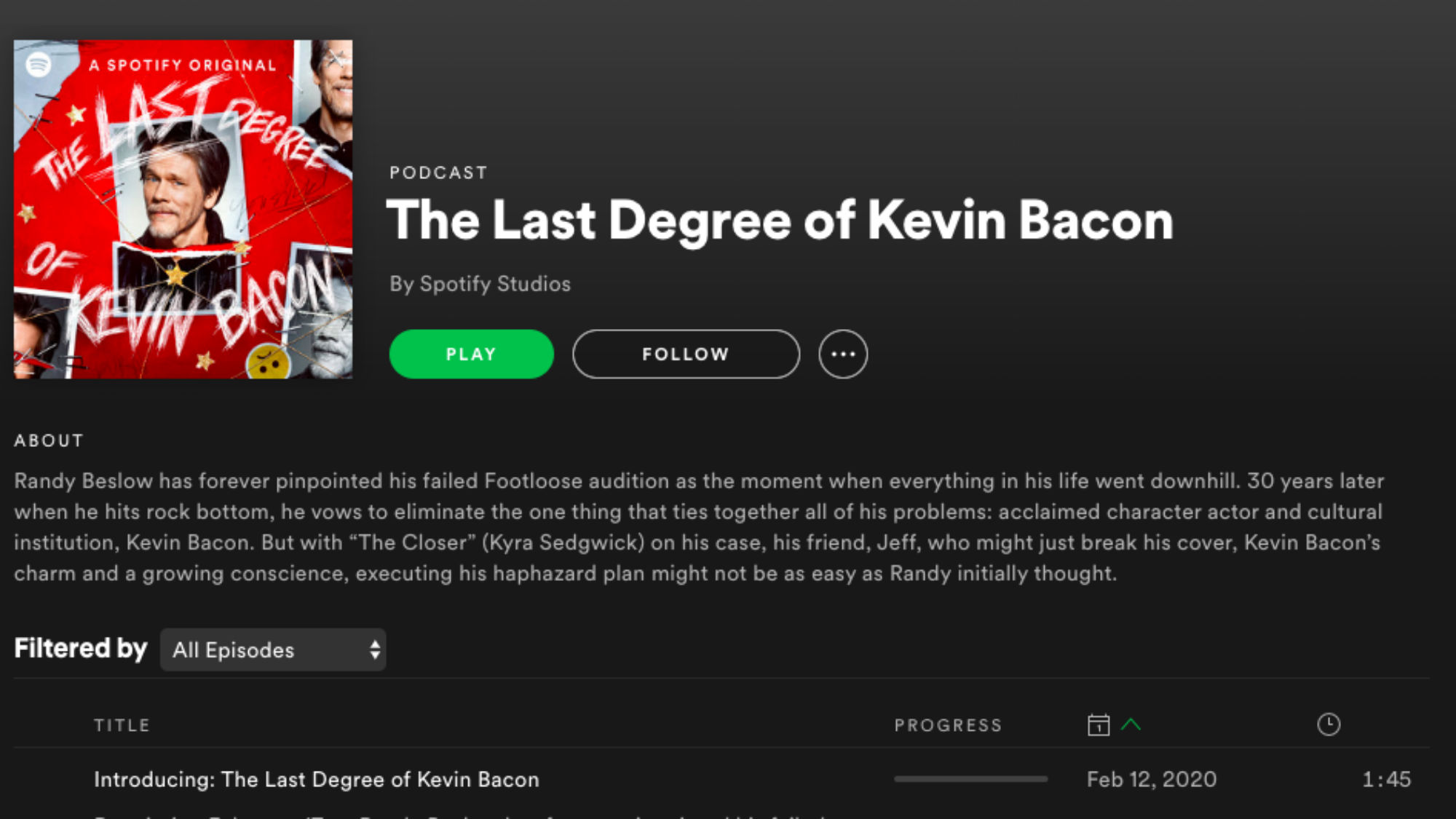 The Last Degree of Kevin Bacon[/caption]
Actual Kevin Bacon plays himself in this scripted podcast launching Monday on Spotify. Riffing on the "six degrees of Kevin Bacon" game, which states that everyone in Hollywood is within six personal connections of the prolific actor, it sees Bacon acquire a new assistant with a secret – back in the day, he lost out on a role in Footloose to Bacon, and is still harboring a serious grudge. Created by former Funny or Die head writer Dan Abramson, and featuring a slew of celebrity cameos, this should be a clever and very entertaining listen.
10. AND FINALLY, WHAT TO PLAY IN AN EMOTIONAL MOMENT
[caption id="attachment_442008" align="alignnone" width="2000"]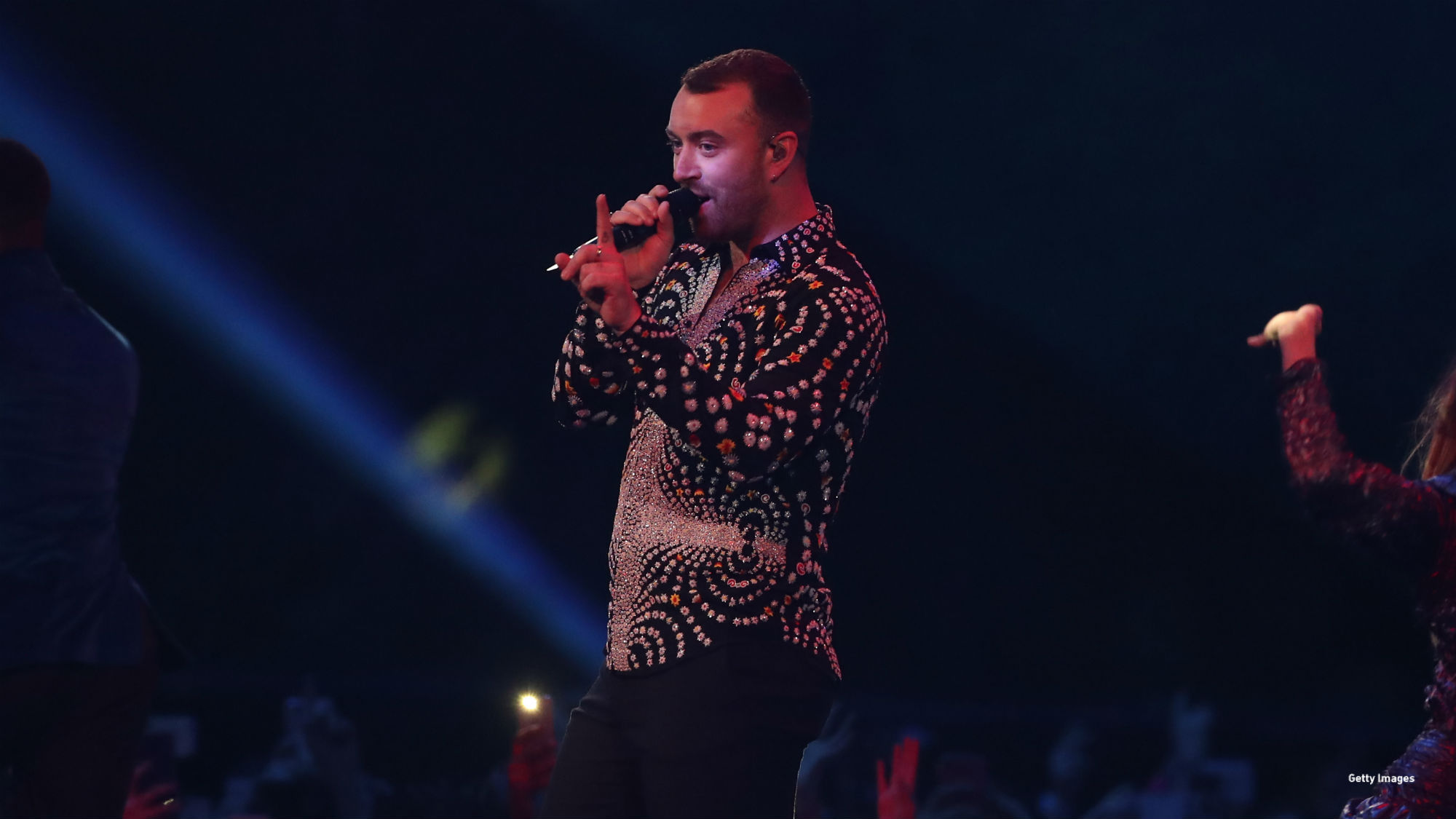 Sam Smith: "To Die For"[/caption]
Sam Smith has said that their upcoming album To Die For, due May, will feature "fewer ballads and plenty of poppier tracks" than their previous two LPs. But the Grammy-winning Brit, who revealed last year that they are non-binary, is easing fans in gently with this trailer single, a gorgeously mournful slowie which includes spoken-word samples from the cult movie Donnie Darko. It's a classic-sounding ballad, sung beautifully, and you can watch Smith perform it Friday at 11/10c on The Graham Norton Show.
What are your plans for this week?