10 Things to Know This Week August 5-11
This week's On the Beat has you covered whether you fancy a relaxed week or maybe something a little more strenuous. Let's dive right in...
1. WHAT TO GO SEE IF YOU LIKE A QUIRKY ROM-COM
[caption id="attachment_441994" align="alignnone" width="2000"]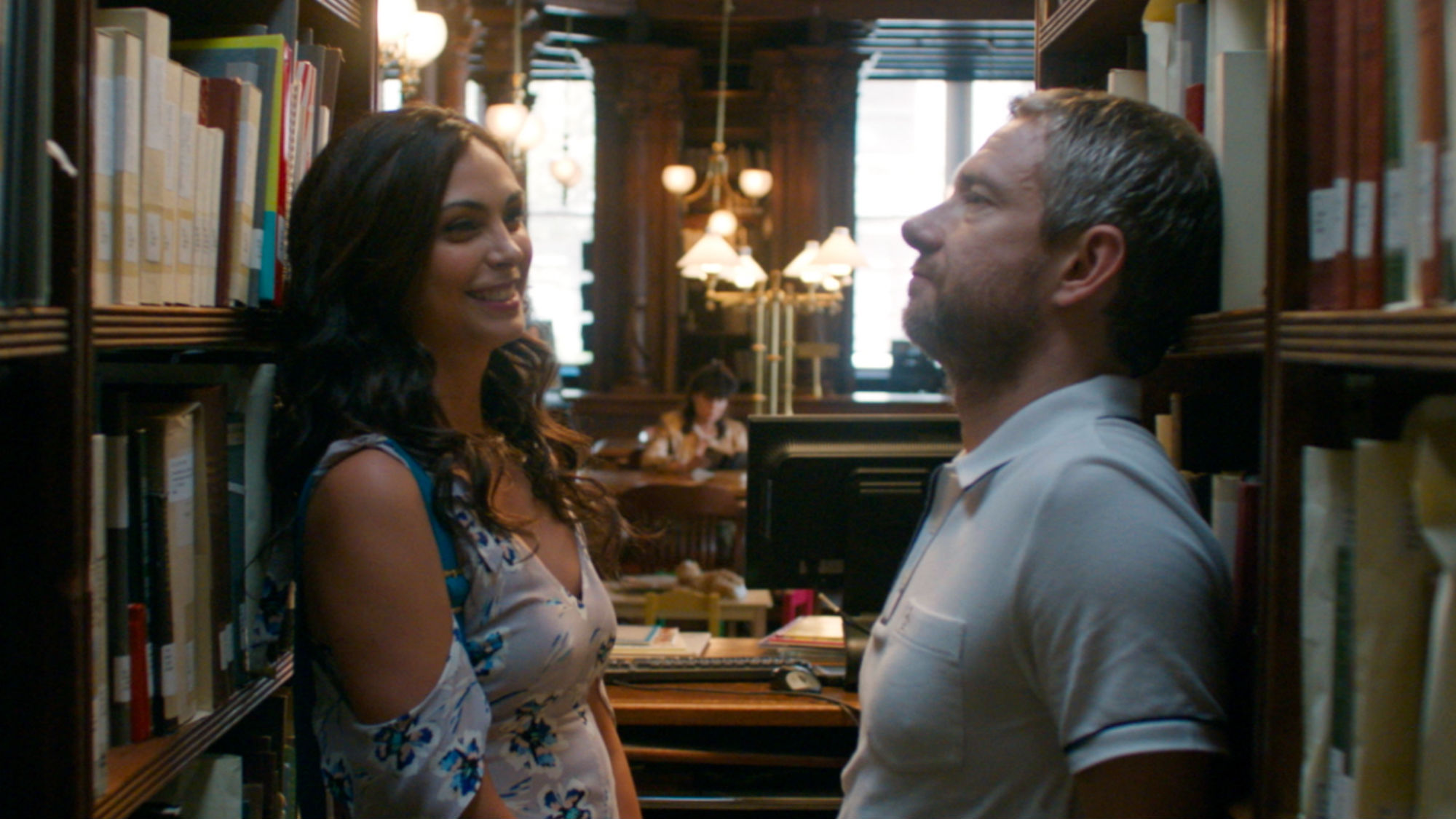 Ode to Joy[/caption]
This offbeat-looking rom-com released in select theaters and on VOD Friday is based on a true story from the This American Life podcast. Martin Freeman stars as a man living with a rare condition called cataplexy that causes him to lose control of his muscles and faint whenever he's overcome by strong emotion, especially joy. So when he meets a Brooklyn librarian (Homeland's Morena Baccarin) he's very attracted to, he has to decide whether he can balance romance with taking care of his health. It's definitely a fresh premise in a genre that can feel kind of formulaic, and as an added bonus you'll get to hear the British Sherlock actor rocking a New York accent.
2. WHAT TO PLAY WHEN YOU FEEL LIKE KEEPING IT CHILL
[caption id="attachment_441994" align="alignnone" width="2000"]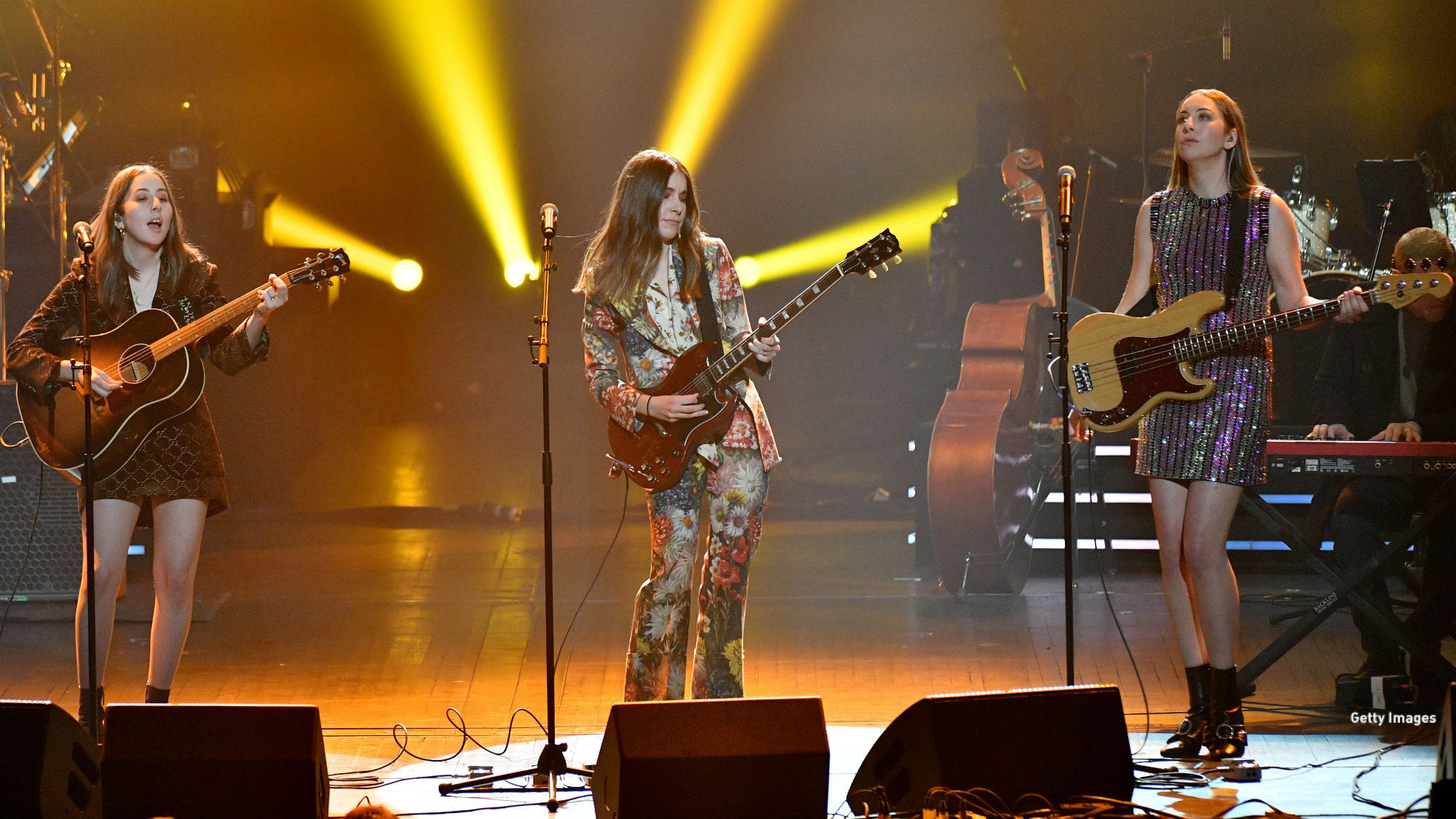 Haim: "Summer Girl"[/caption]
Haim's latest single is a bit of a departure for the L.A. sister act. Alana, Danielle, and Este Haim are known for their glossy pop-rock tunes inspired by Fleetwood Mac and The Eagles, but "Summer Girl" is a languid, jazzy track built around a sample from Lou Reed's '70s classic "Walk on the Wild Side." This more relaxed approach really suits them, and listening to "Summer Girl" feels a bit like a cool breeze on a warm August evening.
3. WHAT TO GO SEE FOR A DIFFERENT KIND OF COMIC BOOK MOVIE
[caption id="attachment_441998" align="alignnone" width="2000"]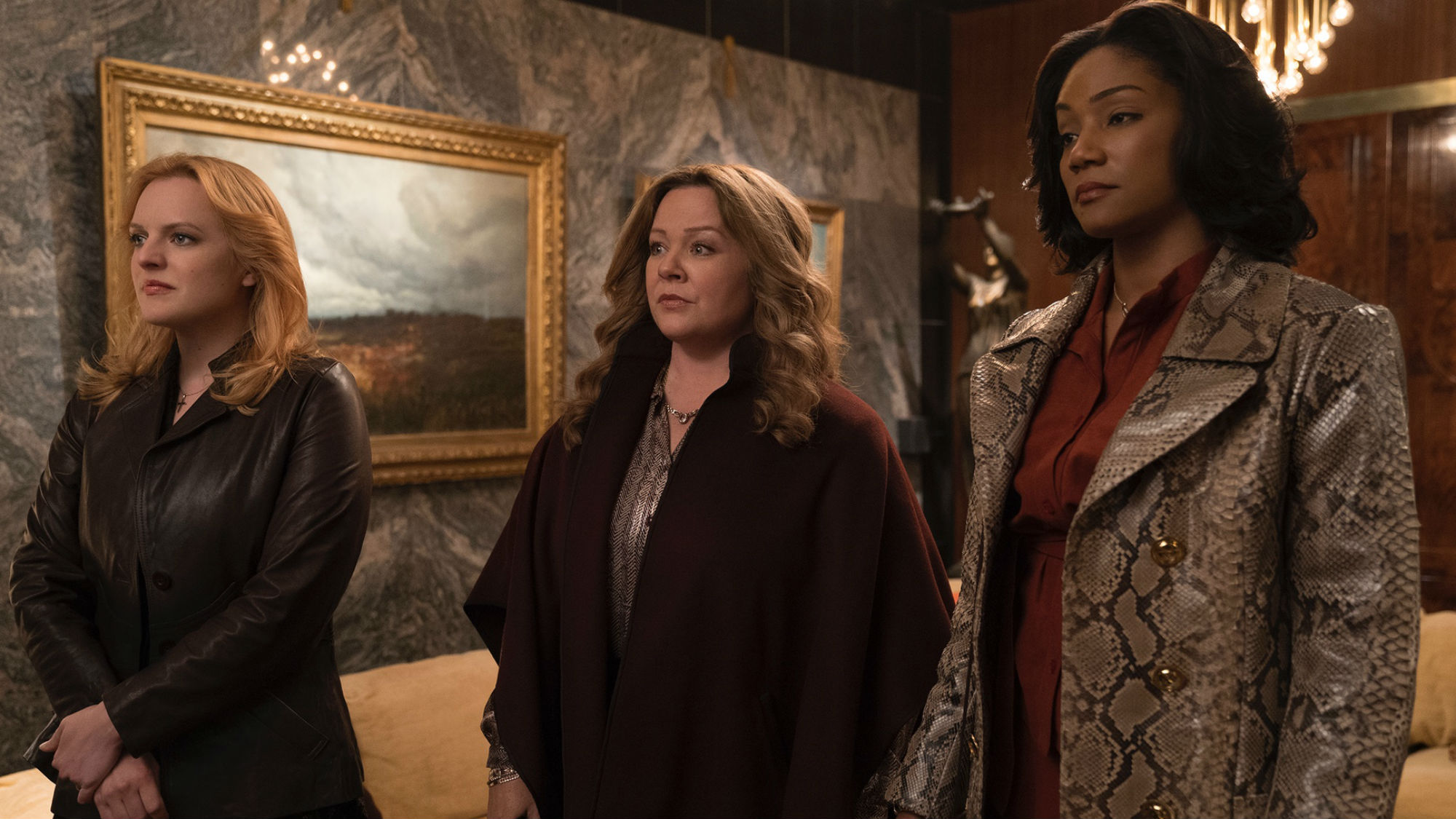 The Kitchen[/caption]
Though it's based on a series of DC Vertigo graphic novels, you won't find any superheroes in this directorial debut from Straight Outta Compton co-writer Andrea Berloff. Here, Melissa McCarthy, Tiffany Haddish, and Elisabeth Moss star as Hell's Kitchen housewives who take over their mobster husbands' business when they're sent to jail. Opening Friday, this crime caper has plenty to recommend it beyond its appealing lead trio, including kitsch '70s period details and a supporting cast that includes Domhnall Gleeson and Margo Martindale. So let's hope The Kitchen really brings the heat.
4. WHAT TO LISTEN TO IN AN EMOTIONAL MOMENT
[caption id="attachment_441992" align="alignnone" width="2000" class="https://images.amcnetworks.com/bbcamerica.com/wp-content/uploads/2015/11/Lashana-Lynch.jpg"]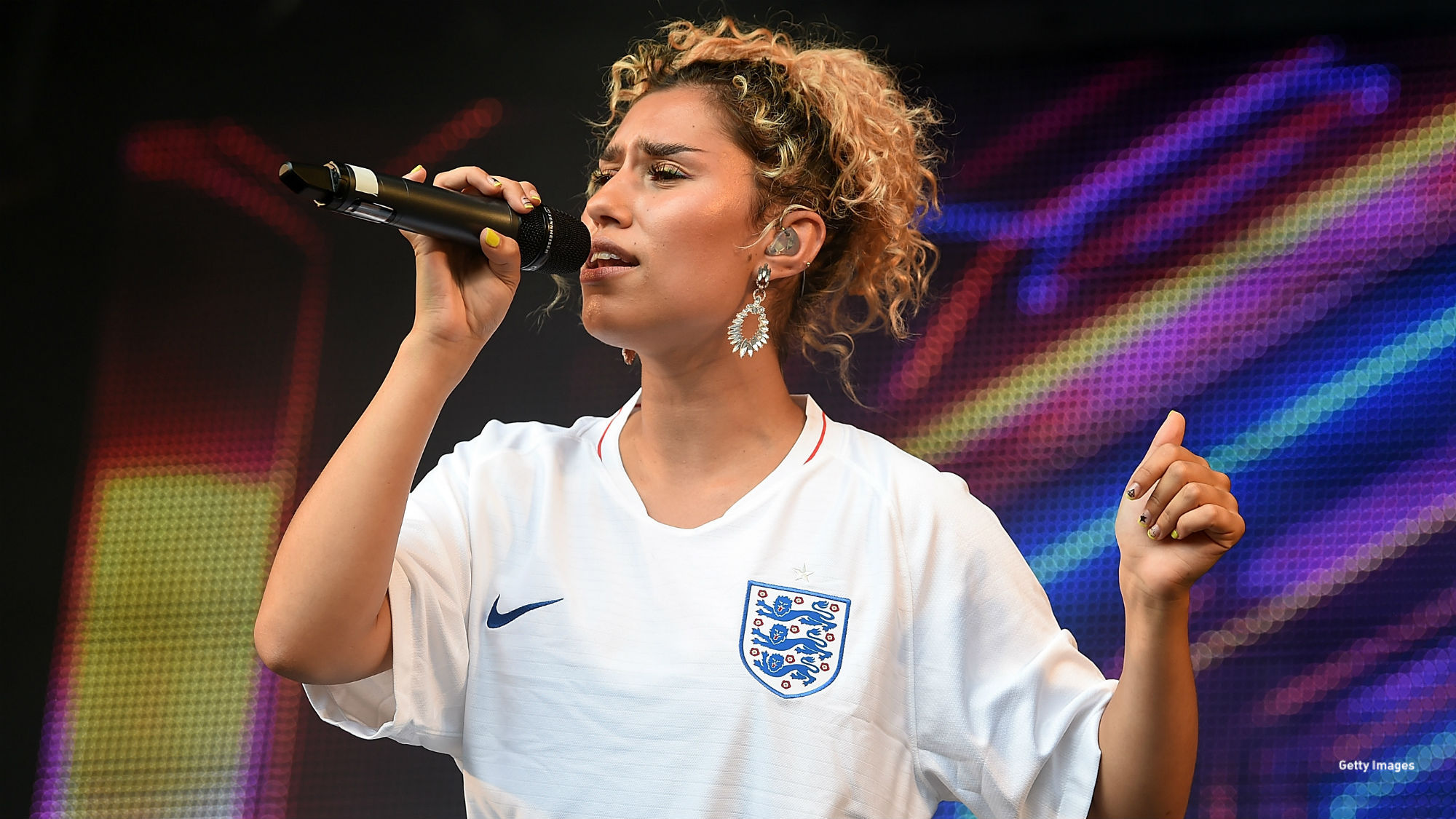 Raye: "Love Me Again"[/caption]
British artist Raye has recently been tapped as a co-writer by Beyoncé ("Bigger") and Ellie Goulding ("Sixteen"), and this new single shows why she's so in demand. Underpinned by a churchy organ riff, "Love Me Again" is a fresh and affecting song about reconciliation. "Hello, how you doing? I was wondering if there's something I could do to make you love me again," Raye sings on the chorus with a slight crack in her voice. Let's hope whoever she wrote it for is listening.
5. WHICH RISING STAR TO FOLLOW ON INSTAGRAM
[caption id="attachment_441992" align="alignnone" width="2000" class="https://images.amcnetworks.com/bbcamerica.com/wp-content/uploads/2015/11/Lashana-Lynch.jpg"]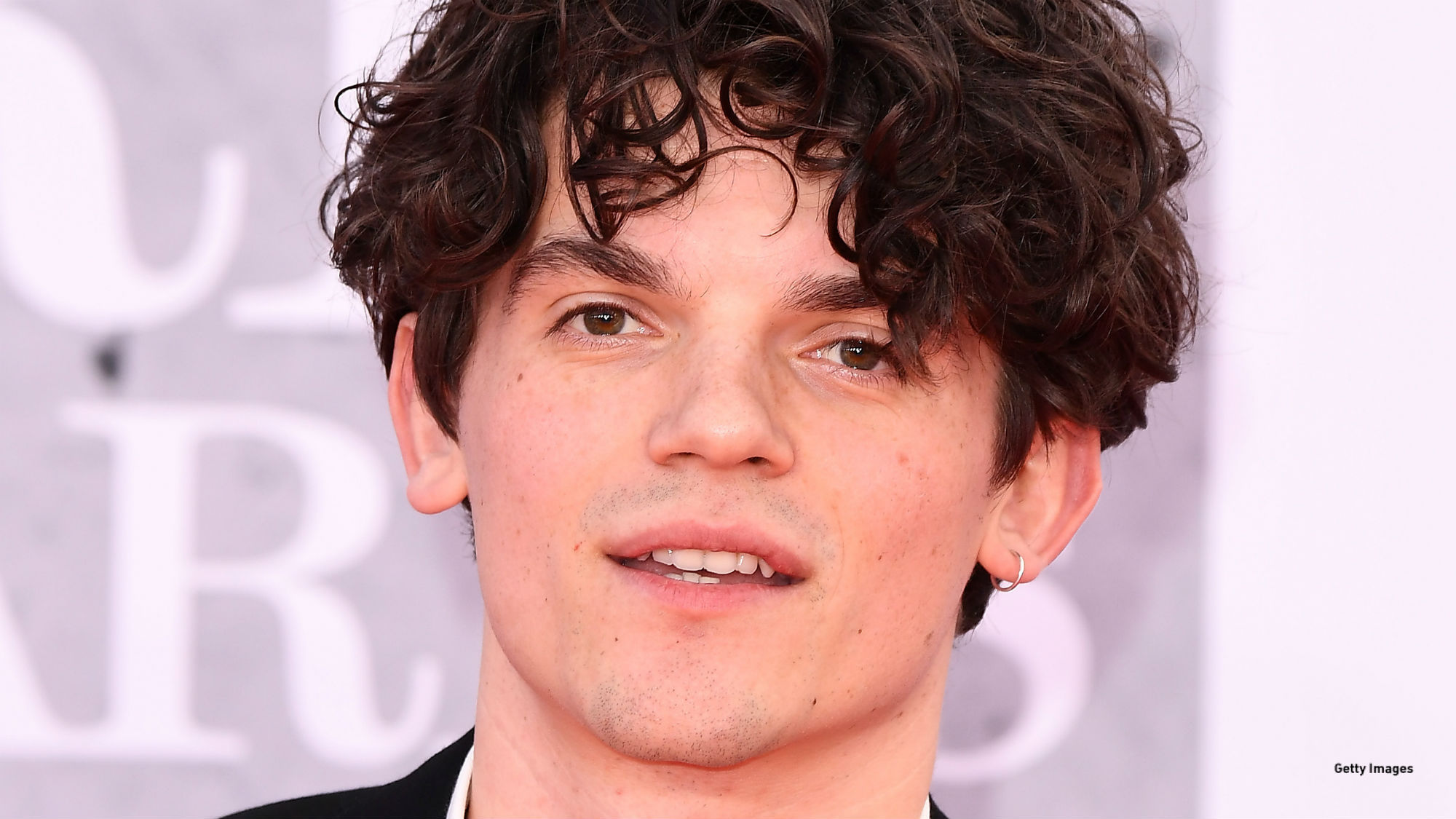 @edwardbluemel[/caption]
You might recognize Edward Bluemel from one of two BBC America series: Killing Eve, in which he plays obnoxious posh boy Hugo, and A Discovery of Witches, in which he has a main role as lab researcher/vampire Marcus Whitmore. He's also appeared in hit Netflix dramedy Sex Education, and has a supporting part opposite Dame Emma Thompson and Booksmart's Beanie Feldstein in upcoming comedy film How to Build a Girl. His Instagram style is appealingly laid-back and playful, and on his Story you can even catch him showing off his guitar skills, which are pretty darn impressive.
6. WHAT TO LISTEN TO IF YOU LOVED NOUGHTIES POP MUSIC
[caption id="attachment_442000" align="alignnone" width="2000"]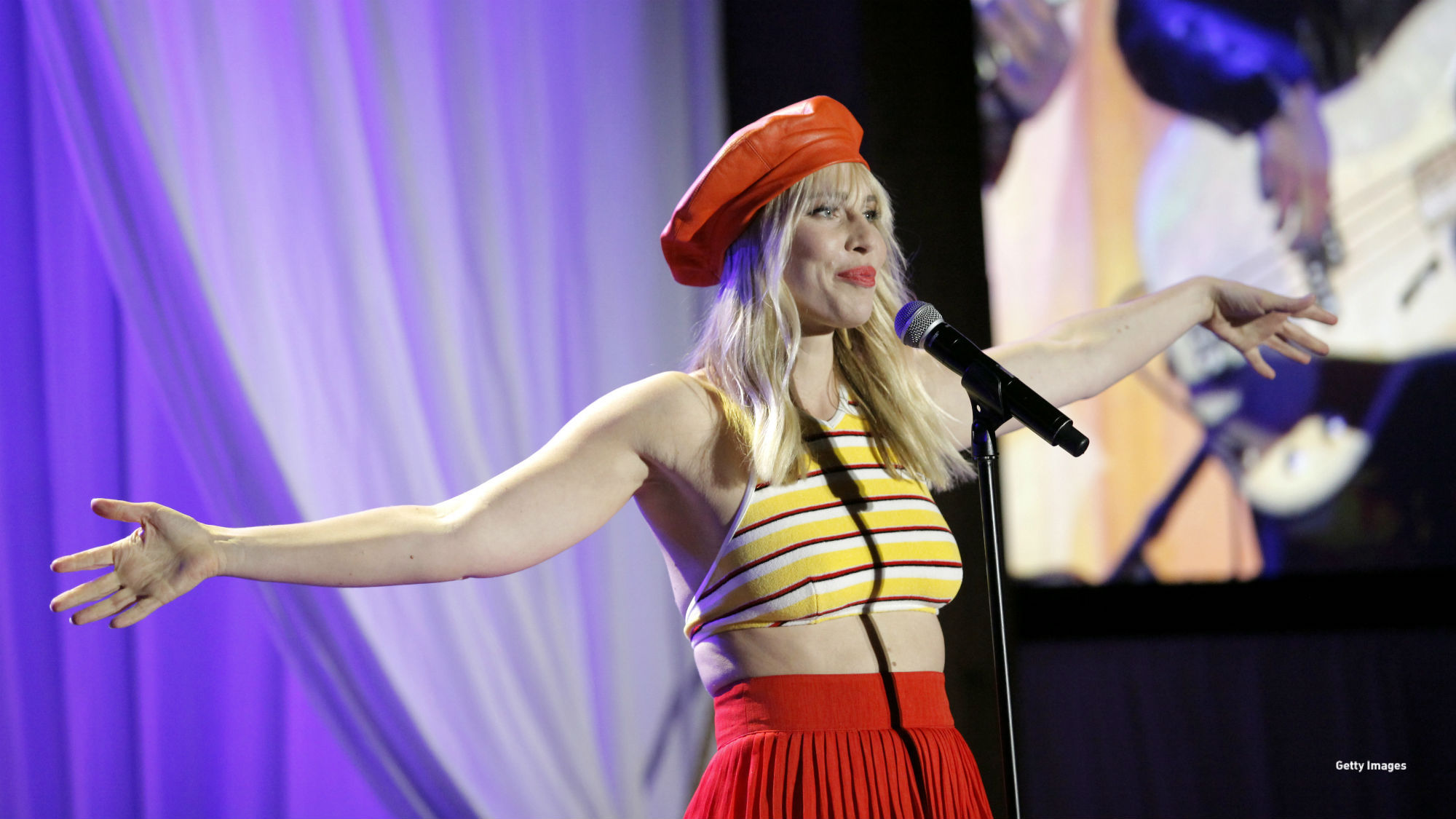 Natasha Bedingfield: "Kick It"[/caption]
Back in the noughties, Natasha Bedingfield scored a string of hits with perky pop songs such as "Pocketful of Sunshine" and "Unwritten," which was famously used as the theme to The Hills. Now, in a neat pop culture coincidence, The Hills is back and so is Bedingfield! Co-written with former 4 Non Blondes singer Linda Perry, "Kick It" is a sweetly soulful pop song about working at a relationship to make it last. On this evidence, Bedingfield's upcoming album Roll with Me, due August 30, should be able to reconnect her with fans from back in the day.
7. WHAT TO GO SEE IF YOU'RE IN THE MOOD FOR A MELODRAMA
[caption id="attachment_441992" align="alignnone" width="2000"]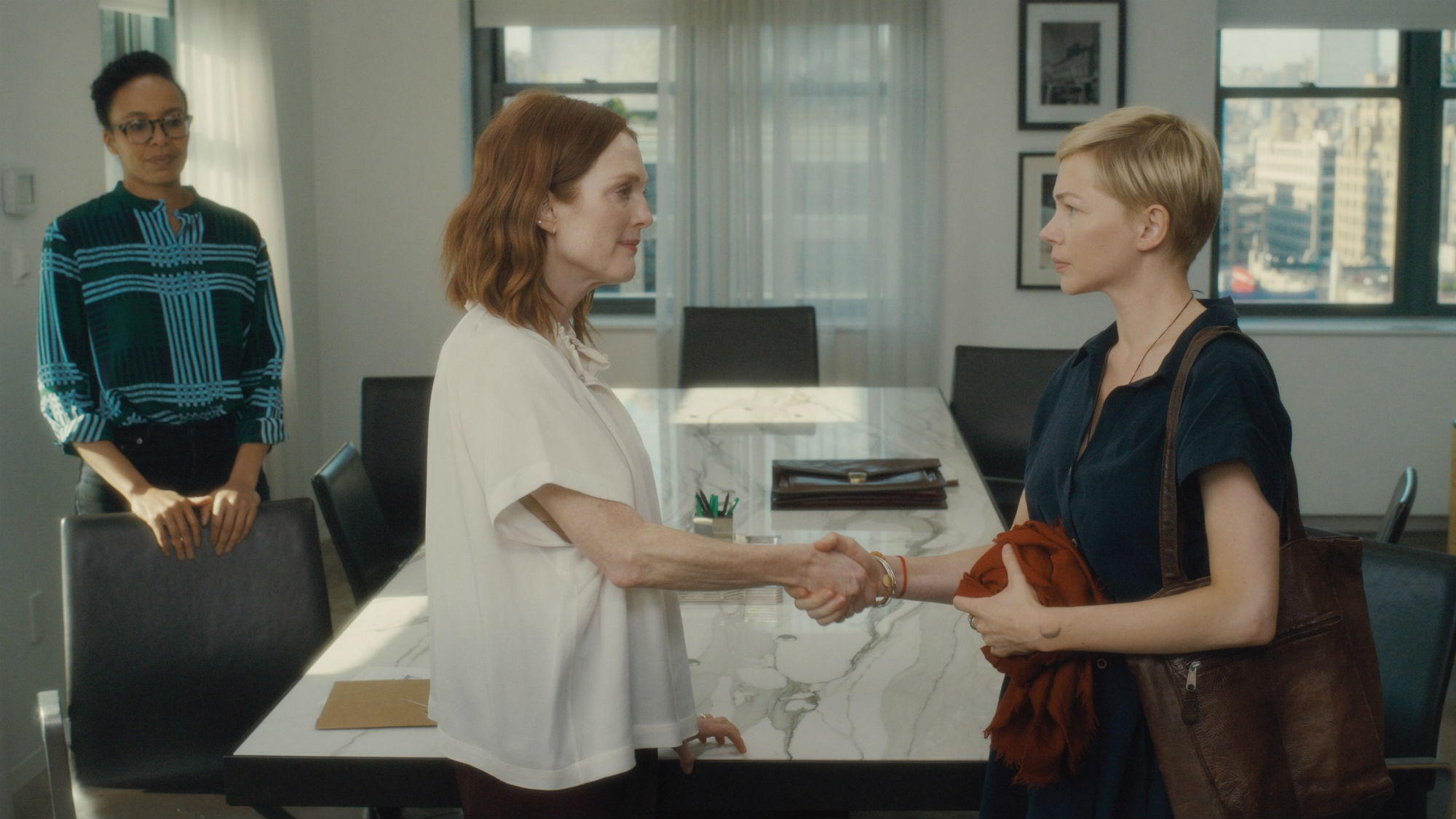 After the Wedding[/caption]
Opening in select theaters Friday, this remake of an acclaimed Danish film has two main draws: Michelle Williams and Julianne Moore, whose husband Bart Freundlich writes and directs. Williams plays Isabel, the co-founder of a Kolkata orphanage who travels to New York City to meet Theresa (Moore), a highly successful businesswoman (Moore) who's considering a hefty donation. Once there, Theresa invites Isabel to her daughter's wedding, where she discovers that she already knows the businesswoman's husband (Billy Crudup). To say much more would risk spoilers, but it's safe to presume there will be revelations and probably tears before the cake is cut.
8. WHICH PODCAST TO TRY FOR A LITTLE EVERYDAY ENLIGHTENMENT
[caption id="attachment_442002" align="alignnone" width="2000"]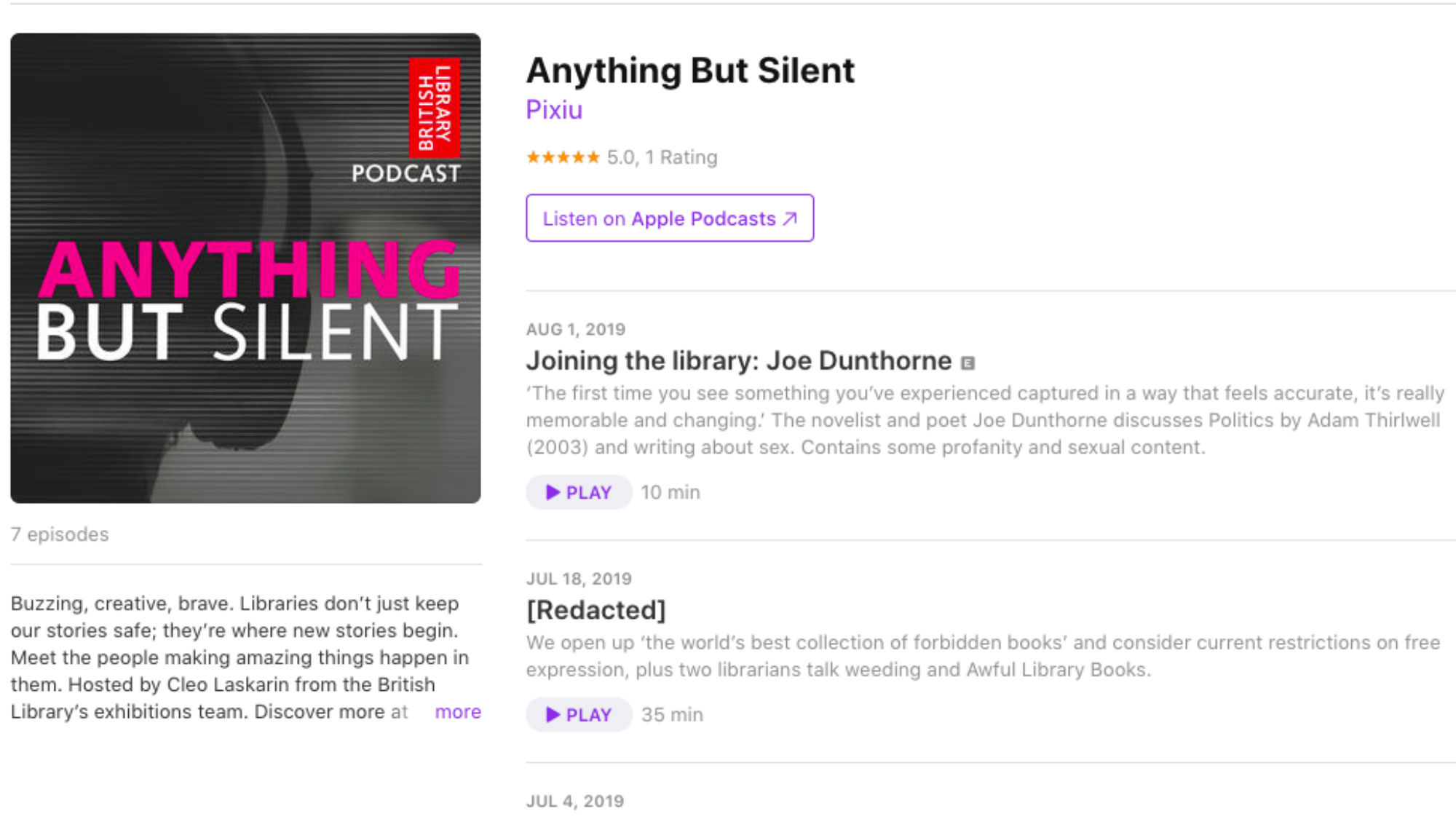 Anything But Silent[/caption]
Launched in May by the world-famous British Library, this fortnightly podcast aims to show libraries are dynamic places that are "anything but silent." So far, individual episodes have explored everything from James Baldwin's 1956 novel Giovanni's Room to Charlotte Brontë's 1847 novel Jane Eyre, the drag kings and queens holding story hours sessions in today's libraries, and what is billed as the "world's best collection of forbidden books." It's an admirably varied and unstuffy approach which means most listeners should find something to pique their curiosity.
9. WHAT TO GO SEE FOR AN INSIGHT INTO A DEEPLY PAINFUL EPISODE IN RECENT WORLD HISTORY
[caption id="attachment_443092" align="alignnone" width="2000"]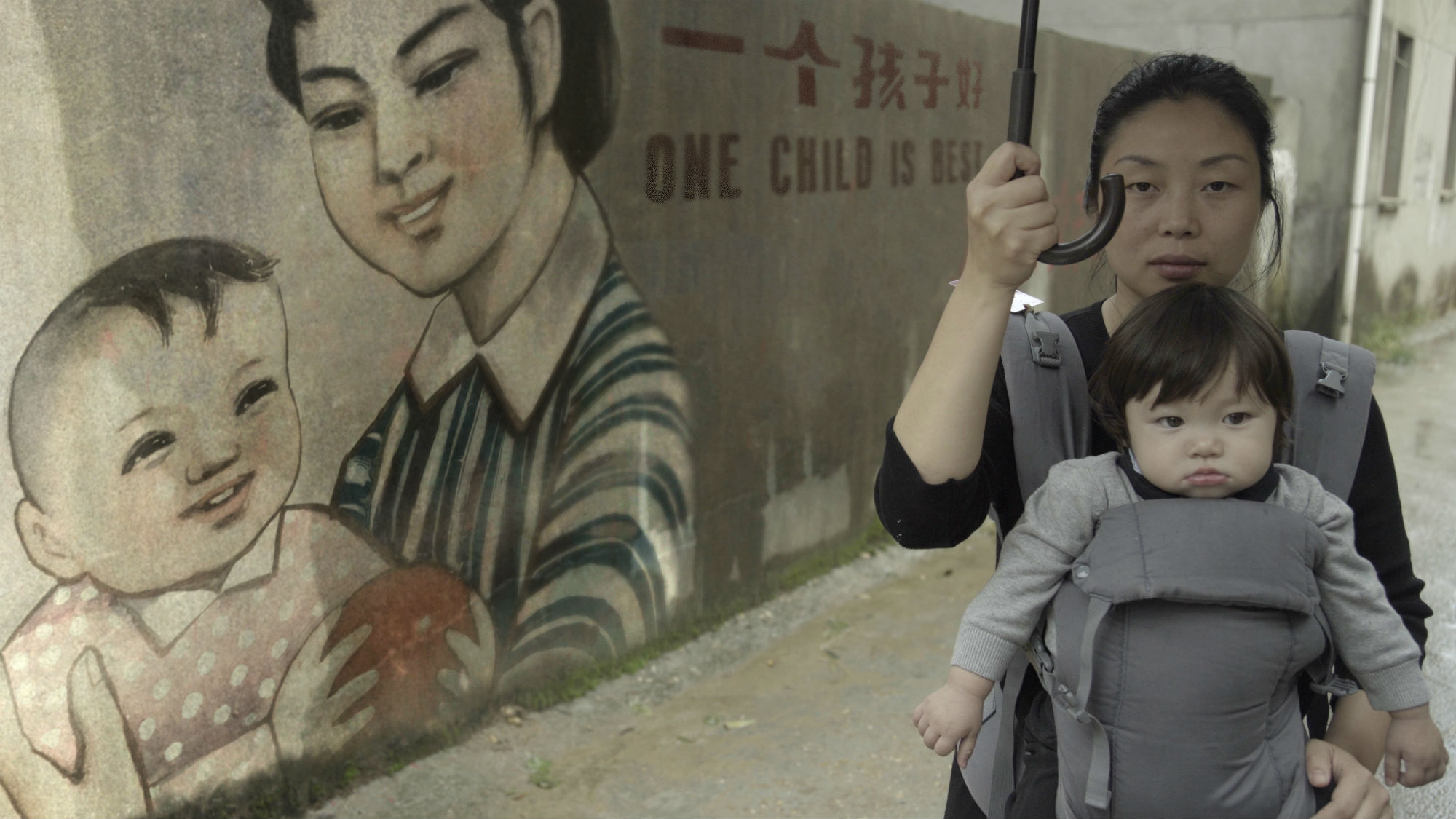 One Child Nation[/caption]
This documentary film opening in select theaters Friday explores the fallout from China's now-abandoned "one-child policy," a government-imposed birth planning program which made it illegal for many couples to have a second child. Reports from this year's Sundance Film Festival, where One Child Nation won the U.S. Grand Jury Prize, suggest co-directors Nanfu Wang and Jialing Zhang pull absolutely no punches as they investigate repercussions including forced sterilizations and abortions, government abductions, and Wang's own personal shame in growing up with a younger brother. Frankly, say it sounds powerful and harrowing is a massive understatement.
10. AND FINALLY, WHICH FASHION ICON TO FOLLOW ON INSTAGRAM
[caption id="attachment_442008" align="alignnone" width="2000"]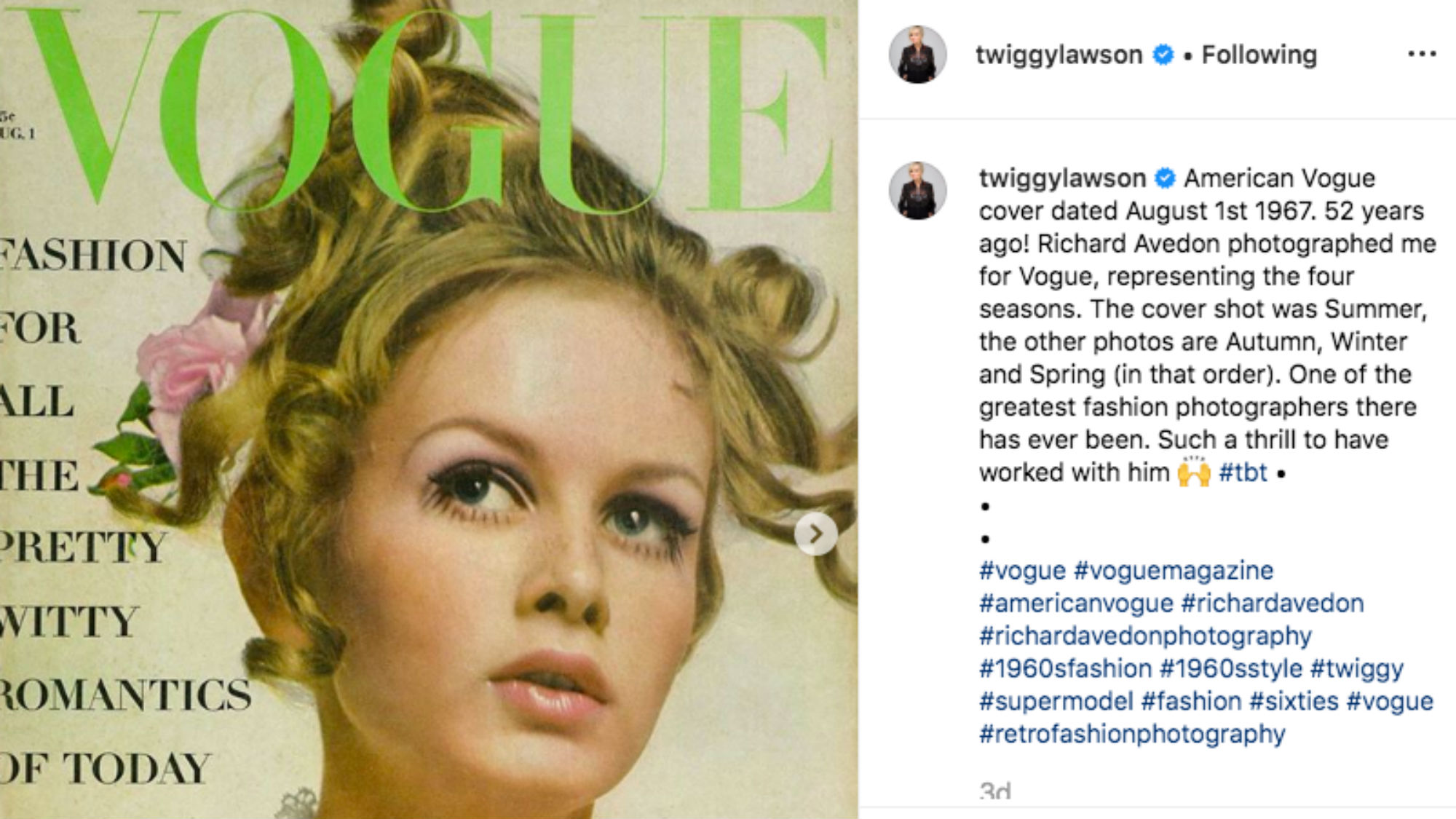 @twiggylawson[/caption]
Her official title is now Dame Lesley Lawson, but she'll forever be known as Twiggy, one of the most iconic British supermodels. Her Instagram includes plenty of fashion throwbacks from her days as a face of the "Swingin' Sixties," but also keeps fans up-to-date on her current projects, which include designing and modeling for U.K. high street store Marks & Spencer. So if you enjoyed her four-cycle stint as an America's Next Top Model judge, following @twiggylawson is a great way to catch up.
What are your plans for this week?