10 of the U.K.'s Favorite Coffeehouse Chains: From Costa to Caffè Nero
The U.K. might be a nation of tea drinkers, but that doesn't mean Brits don't love a coffee too. Here's a guide to some of the U.K.'s biggest and best loved coffeehouse chains, many of which are operating on a takeout-only basis at the moment due to social distancing restrictions.
Costa Coffee
Founded in London in 1971 by brothers Bruno and Sergio Costa, Costa Coffee is now the world's second-largest coffeehouse chain behind Starbucks. In the U.K., it's the clear market leader with more than 2,500 outlets including many located at hospitals, gas stations, and universities. The chain was acquired by The Coca-Cola Company in 2019 so don't be surprised if it becomes even more prominent in years to come.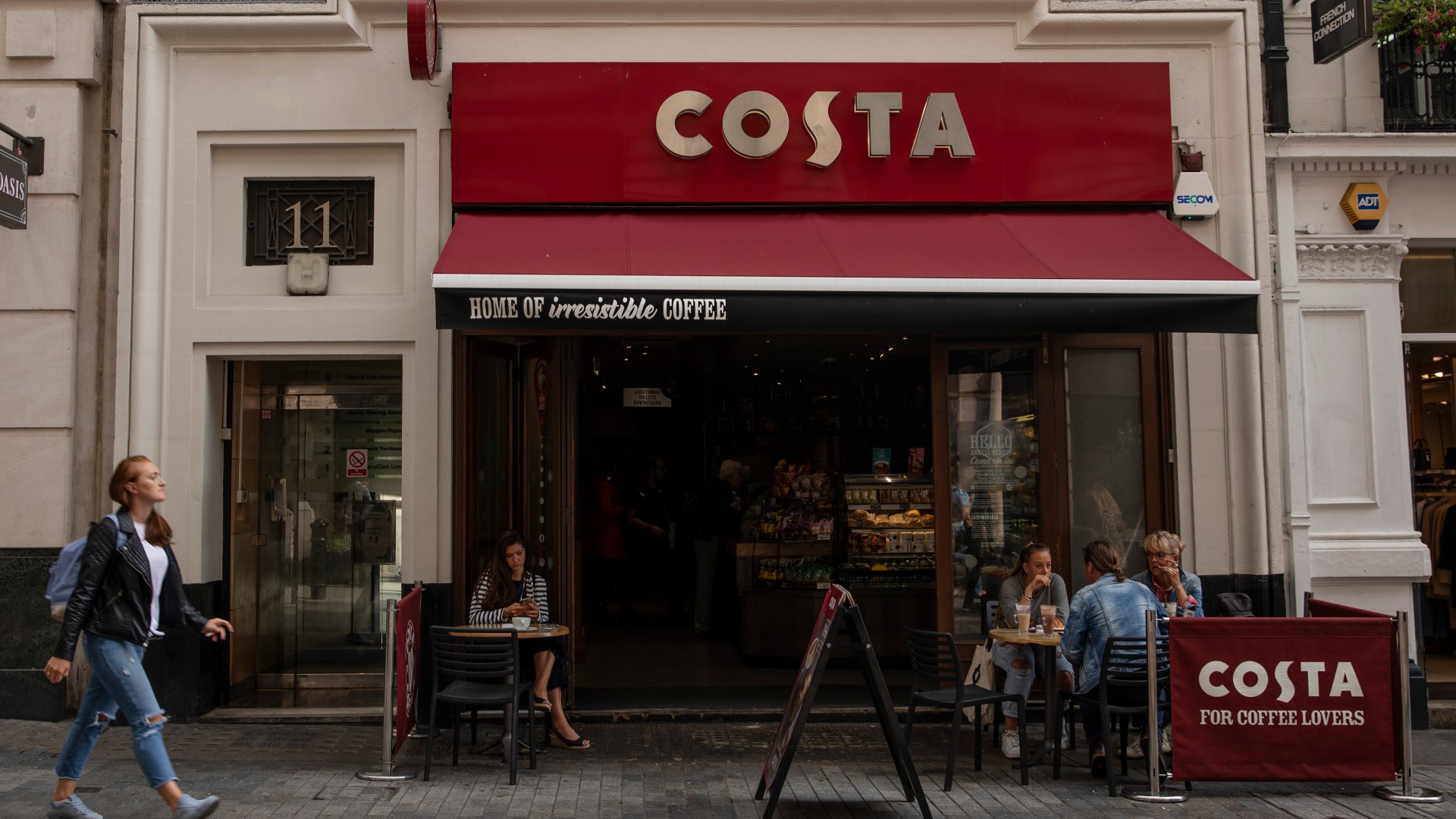 (Photo: Getty Images)
Pret a Manger
A combination of lockdowns and widespread working from home has hit Pret hard: due to a downturn in lunchtime trade, around 45 of the chain's 450 UK stores have been permanently closed. Pret, which was founded by Jeffrey Hyman in London in 1983, has fought back by introducing a dinner delivery menu and a competitively priced coffee subscription. For £20 ($27.50) each month, you can order up to five hot drinks a day from any Pret without paying a penny in extras. For caffeine fiends who live close to a branch, it's definitely a great deal.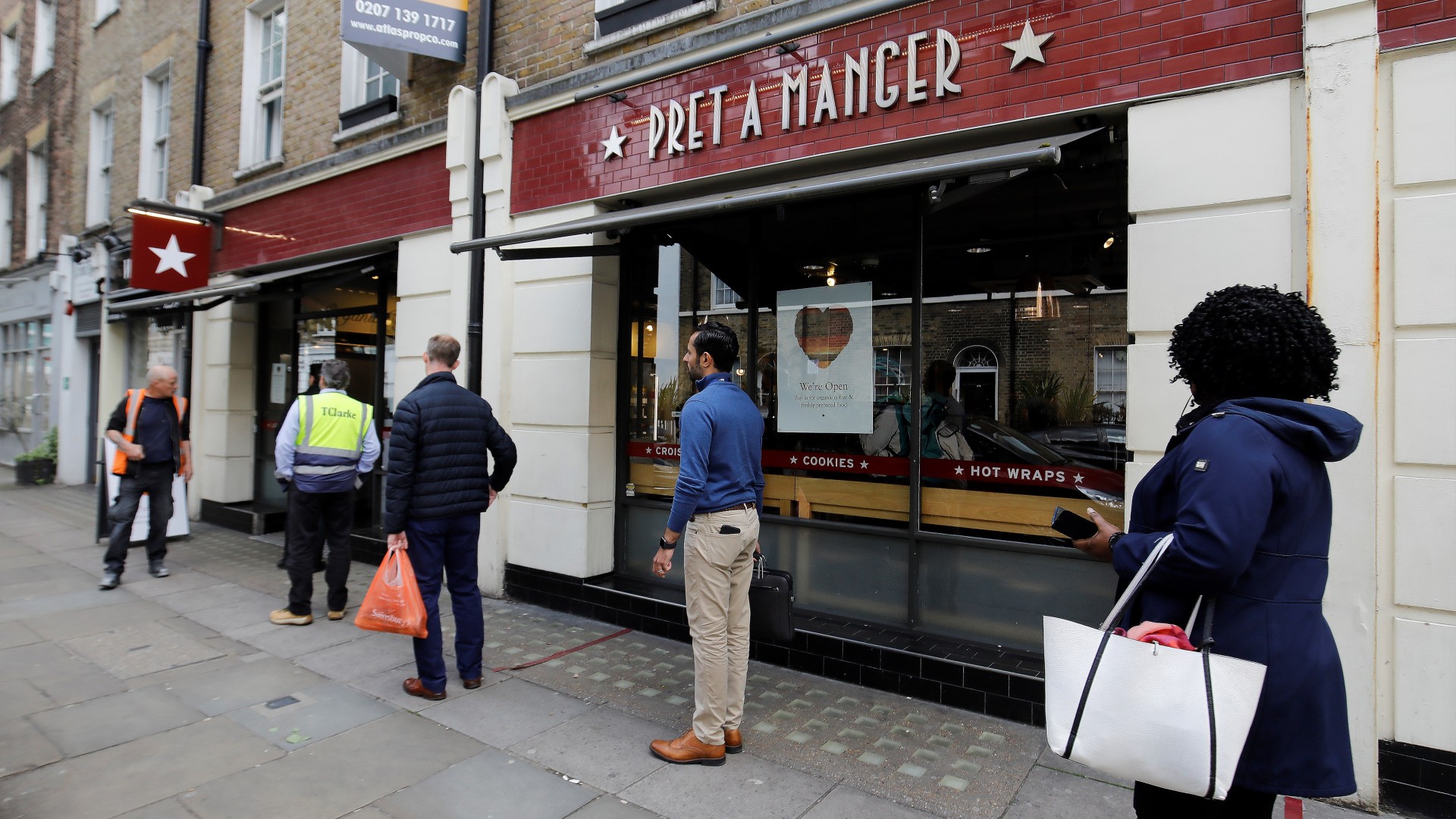 (Photo: Getty Images)
Caffè Nero
With nearly 700 outlets, "Nero's" (as it's commonly known) is the U.K.'s third largest coffee chain. Named after the Italian phrase for "black coffee," it bills itself as "the Italian coffee co." and serves everything from espresso to cappuccino strong. Another selling point is its popular loyalty card which gives customers a tenth coffee free when they acquire nine stamps.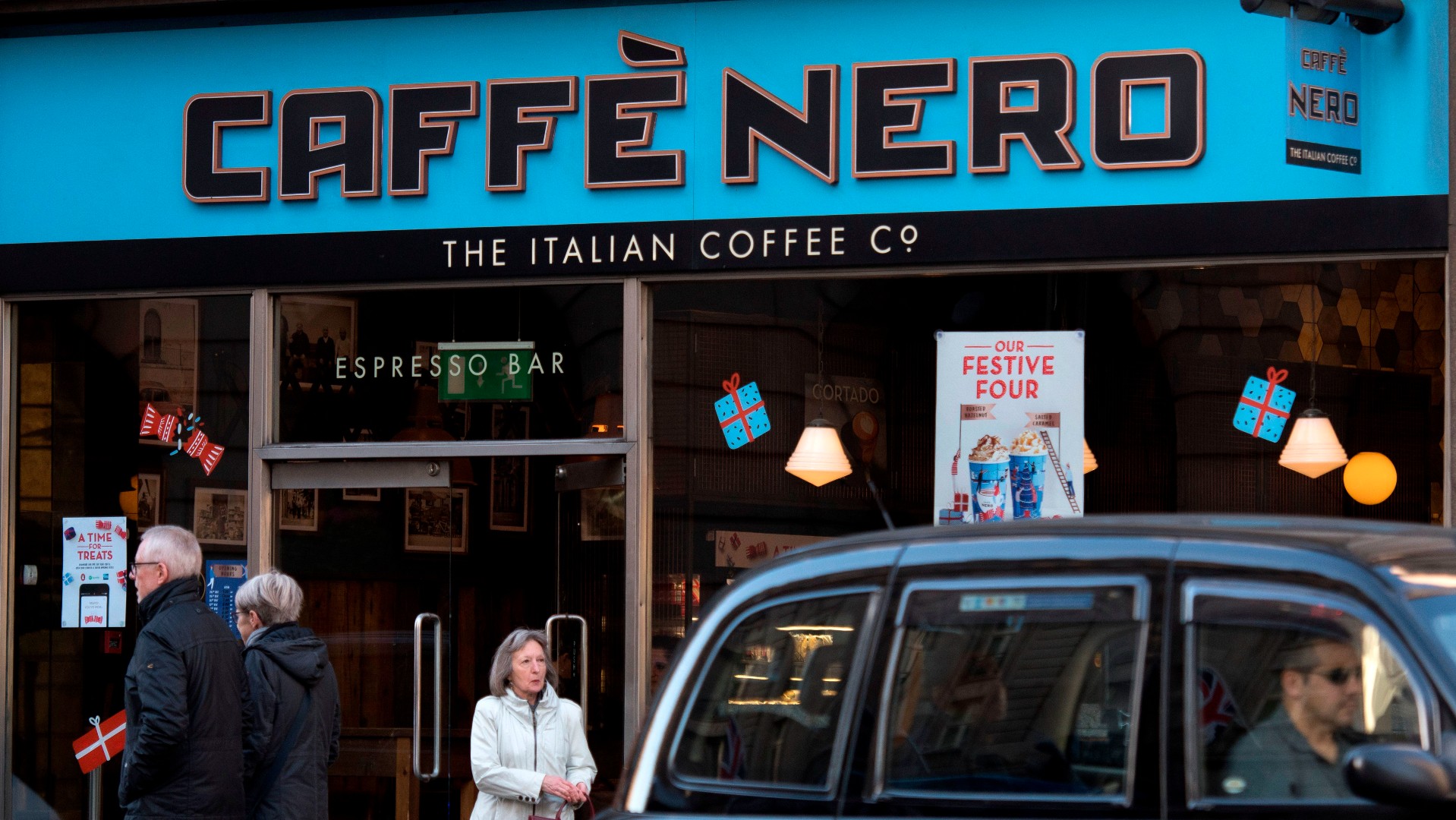 (Photo: Getty Images)
AMT Coffee
Founded in 1991 by brothers Alistair, Allan, and Angus McCallum-Toppin, AMT has coffee kiosks at more than 50 airports, railway stations, and hospitals. Over the years, this chain has become known for its progressive approach: it was the first national coffee company in the U.K. to use 100% bio-compostable cups and lids, 100% fair trade coffee, and 100% organic milk. And on a lighter note, it's also known for making seriously delicious milkshakes.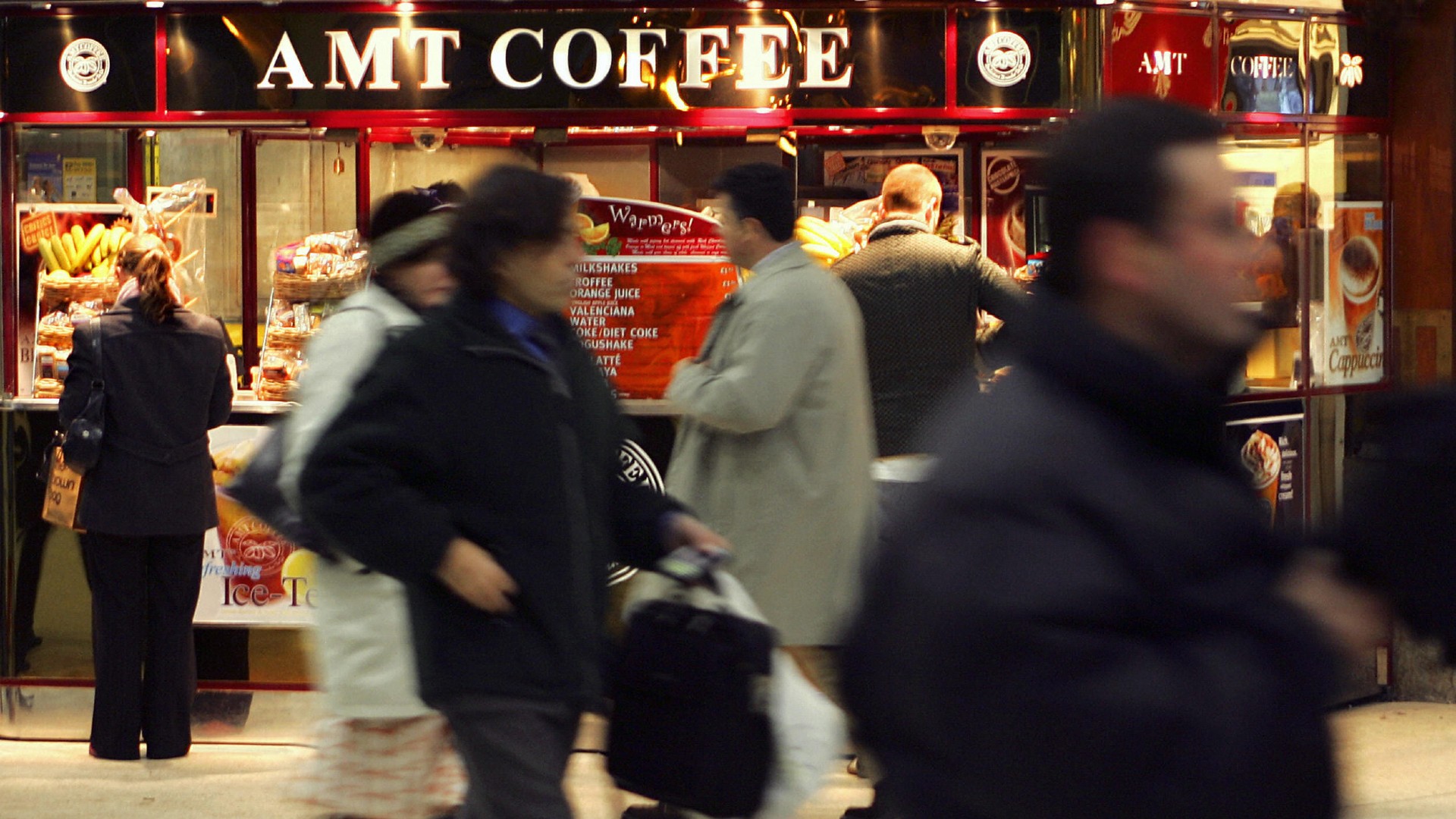 (Photo: Getty Images)
Gail's Bakery
Co-founded by Gail Mejia and Tom Molnar, Gail's Bakery opened its first store in London's Hampstead High Street in 2005. Thanks to its excellent bread, tasty sweet treats, and top-notch coffee, it's now expanded to more than 60 outlets across London and southeast England. During the initial COVID-19 outbreak in spring 2020, Gail's was praised for providing 2,400 meals each week to hospitals located near its bakeries.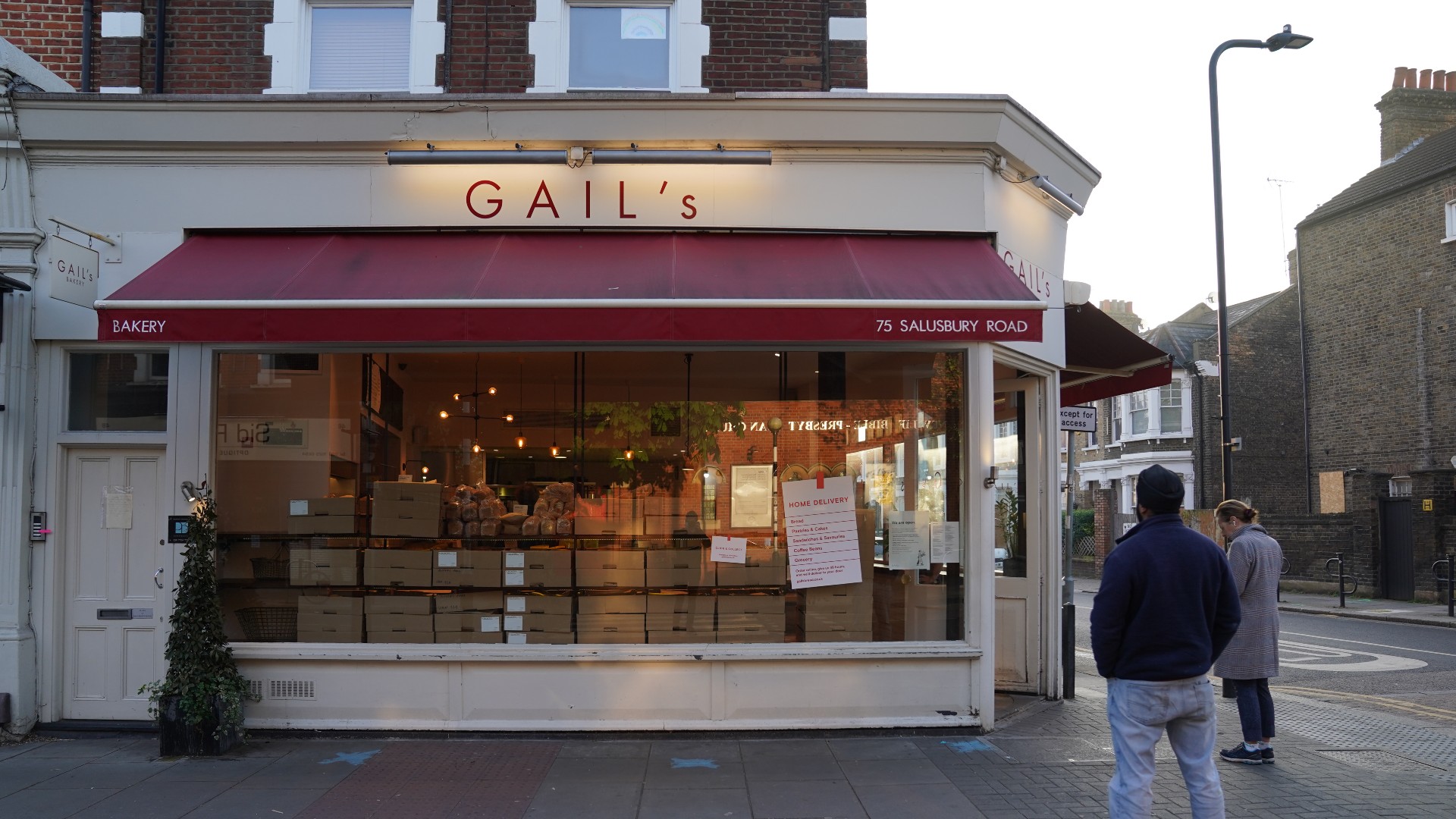 (Photo: Getty Images)
Monmouth Coffee Company
Monmouth is synonymous with quality: they sell their beans to many independent cafés and also to customers who like to grind at home. But when you're in London, you can pick up a Monmouth filter coffee or latte from one of their three south London stores. At weekends, the branch in world-famous Borough Market attracts queues round the block.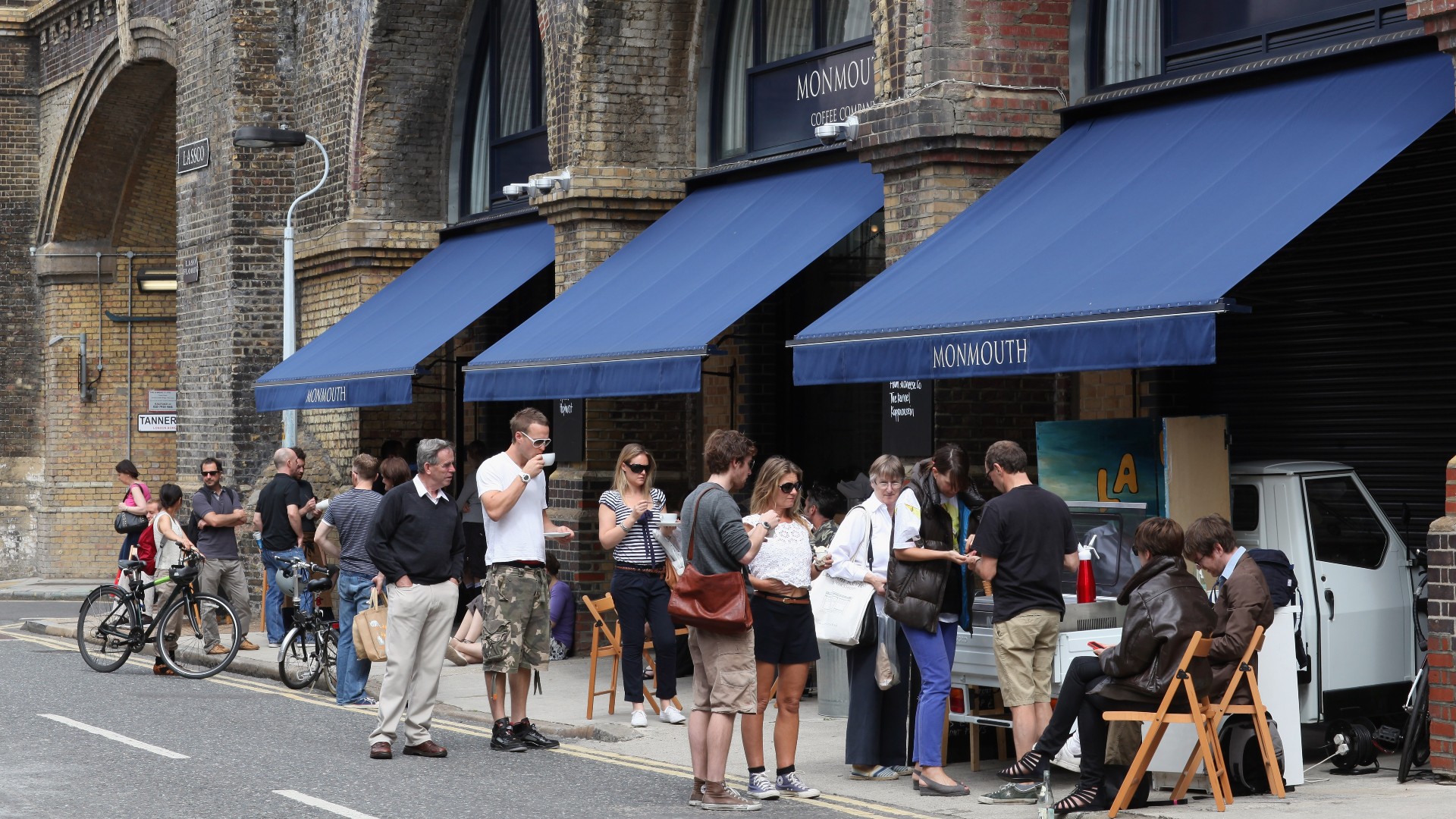 (Photo: Getty Images)
Patisserie Valerie
Patisserie Valerie was originally a single, much loved Belgian-style patisserie and coffee house opened in London's Soho in 1926 by husband and wife Theophile Vermeirsch and Esther Van Gyseghem. It expanded to nine branches across the city in the '80s and '90s, before being acquired by new owners in 2006 and transformed into a nationwide chain with nearly 200 outlets. As the BBC reports, the business collapsed into administration in 2019 amid rumors of accounting irregularities. The historic Valerie's name has since been salvaged by another corporate owner, which has trimmed it down to 75 outlets. Let's hope it can bounce back again after the pandemic.
(Photo: Getty Images)
Grind
This London coffeehouse chain has 10 outlets across the city including prime locations in Covent Garden, Soho, and Shoreditch. They're a cool place to grab your morning cup of Joe, but also serve an excellent espresso martini if you fancy something stronger. Anglophenia's Kate Arnell visited the Shoreditch branch a few years ago as part of her mini-doc exploring the vibrant east London coffee scene.
Coffee Republic
This coffeehouse chain has 19 standalone stores dotted across the U.K., but you'll also find Coffee Republic franchises at numerous hotels, cinemas, and gas stations. Like Nero's, they serve their coffee the Italian way, and definitely don't skimp on the caffeine content in their beverages.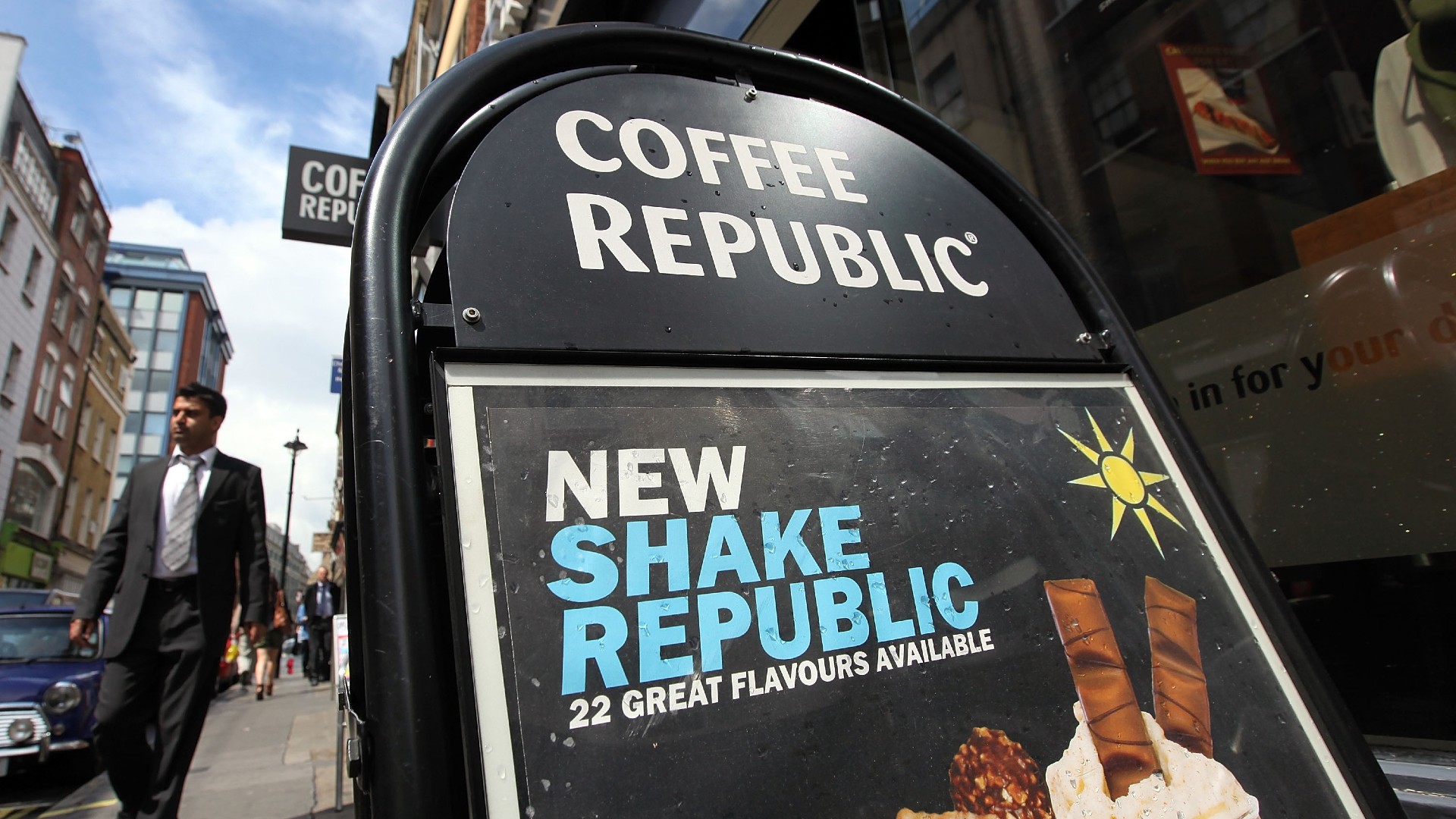 (Photo: Getty Images)
Greggs
Founded in Newcastle in 1939, Greggs has grown to become something of a national institution with more than 2,000 outlets across the U.K. It's most associated with sweet and savory baked goods including the legendary Greggs sausage roll, but for many Brits, it's also a place to pick up a morning brew. A Greggs pastry and latte to start the day? Breakfast of champions!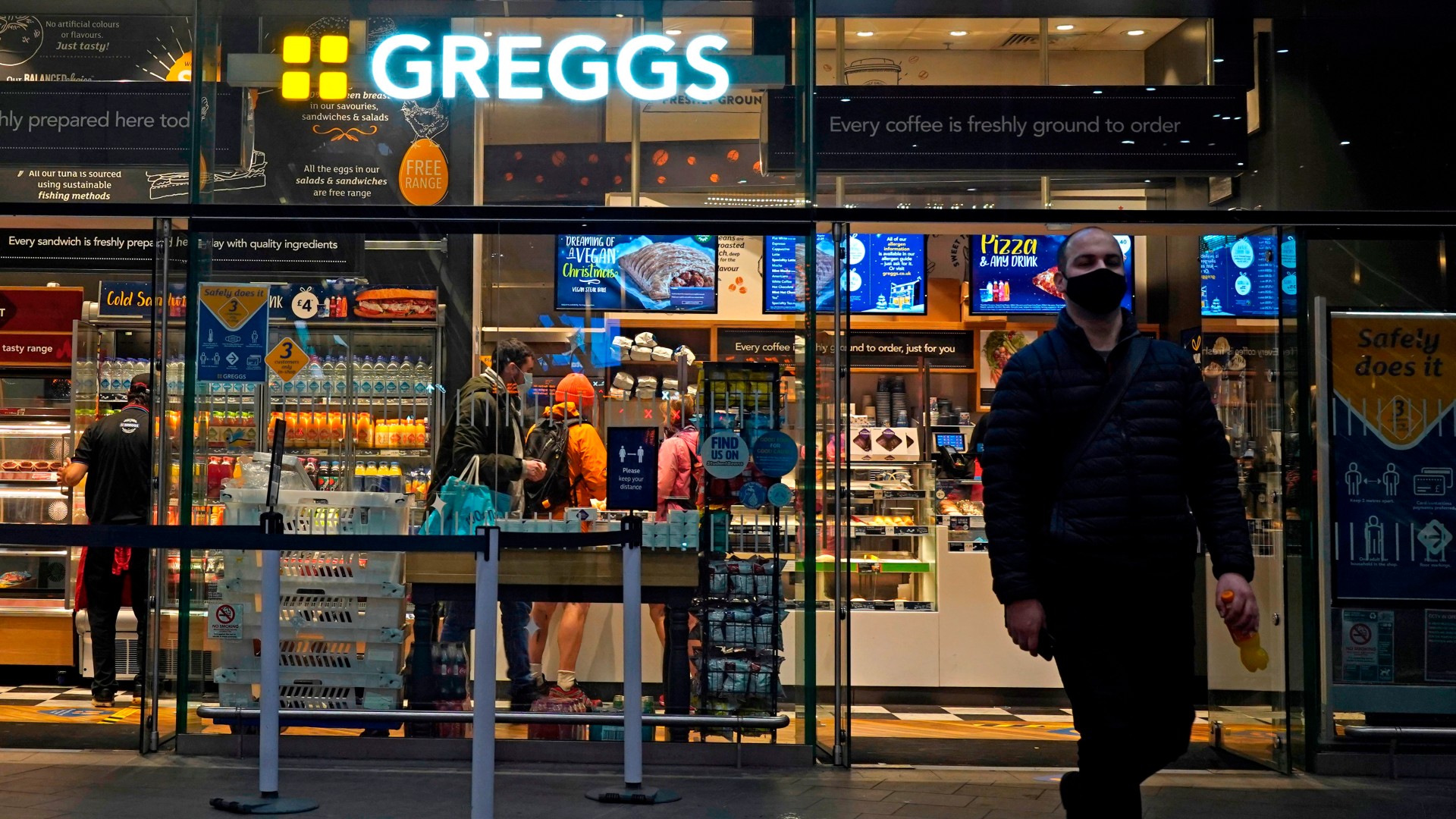 (Photo: Getty Images)
Do you have a favorite U.K. coffeehouse chain?