10 of the Most Buzzworthy Podcasts of 2018
Four years since Serial brought podcasting to a mainstream audience, the medium is still going strong, with hundreds of new shows to subscribe to every month.
There are deep dives into politics, journalistic exposés, and minute-by-minute rundowns of TV shows, not to mention delightfully odd offerings that discuss the history of gnomes and useful hacks for dentists. All of which begs the question: how on earth are you supposed to choose which one to listen to?
Fear not! Below are our favorite 10 from the last 12 months.
1. Serial
After exploring the case against Adnan Syed in its first smash-hit season, then U.S. Army soldier Bowe Bergdahl in season two, Serial has returned with a twist. Instead of following one case throughout its entire third season, each episode focuses on one ordinary court case in Cleveland and examines the successes and failures of the legal process there.
2. NEON
[caption id="attachment_396702" align="alignnone" width="640"]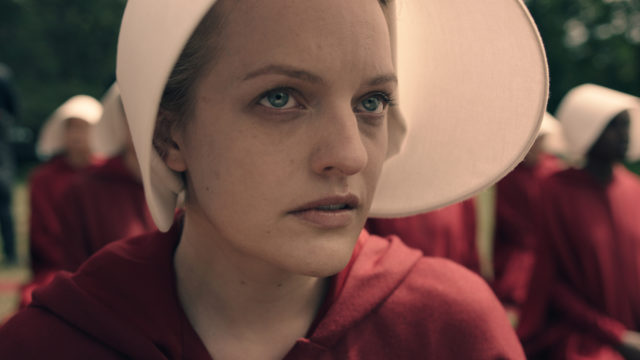 Elisabeth Moss in 'The Handmaid's Tale.' (Photo: Hulu)[/caption]
This podcast marries pop culture with history, revealing lesser known facts behind your favorite shows, movies and games. Recent episodes looked at the similarities between The Handmaid's Tale and the 1980s action flick The Running Man, as well as a deep dive into some of the historical events that inspired HBO's hit series Westworld.
3. How to Fail
[caption id="attachment_401521" align="alignnone" width="640"]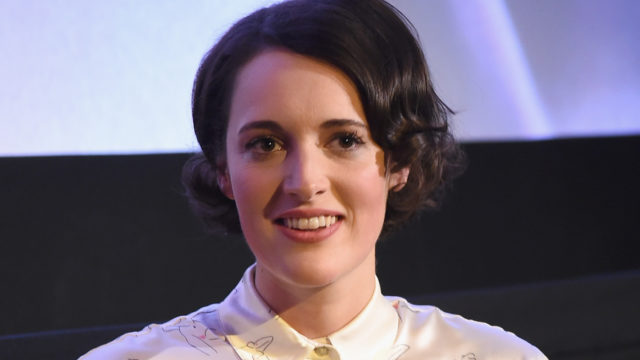 Phoebe Waller-Bridge (Photo: Getty Images for Amazon Studios)[/caption]
Samuel Beckett famously said, "Try Again. Fail again. Fail better." But how? Writer Elizabeth Day's podcast tackles just that, asking fellow writers James Frey, David Nicholls and Phoebe Waller-Bridge about their failures, big and small.
4. Getting Curious with Jonathan Van Ness
[caption id="attachment_428890" align="alignnone" width="640"]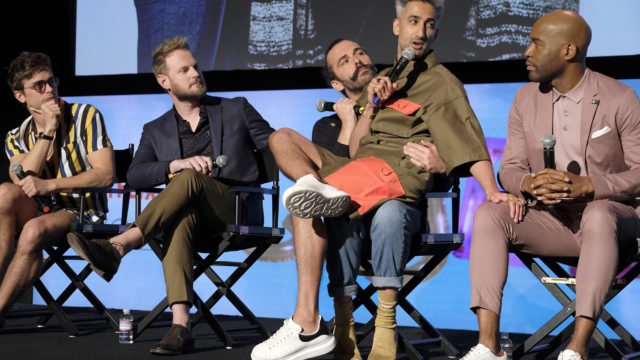 Queer Eye[/caption]
This interview podcast had been running long before Jonathan Van Ness was booked as the resident style guy on Queer Eye, but his new-found fame has rocketed it into the podcasting limelight. The questions may be simple, but the scope is broad; recent episodes have included "How Can We Be Less Rude to Bees?" and "What Do White People Need To Know About Racism?," while other weeks see Van Ness share characteristically frank and charming conversations with his Queer Eye co-stars.
5. Griefcast
[caption id="attachment_437185" align="alignnone" width="640"]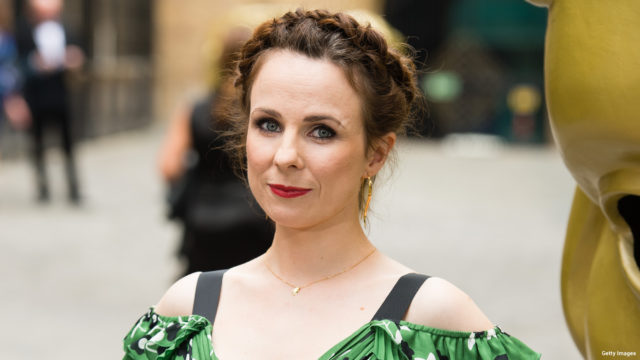 'Griefcast' presenter Cariad Lloyd. (Photo: Jeff Spicer/Getty Images)[/caption]
Comedian Cariad Lloyd was just 15 when her dad died, suddenly, of pancreatic cancer. There's not a stiff upper lip in sight in this podcast, as she talks to "funny people" — mostly fellow comedians — about their experiences of grief and the death of a loved one. Bring tissues.
6. Sandra
[caption id="attachment_437216" align="alignnone" width="640"]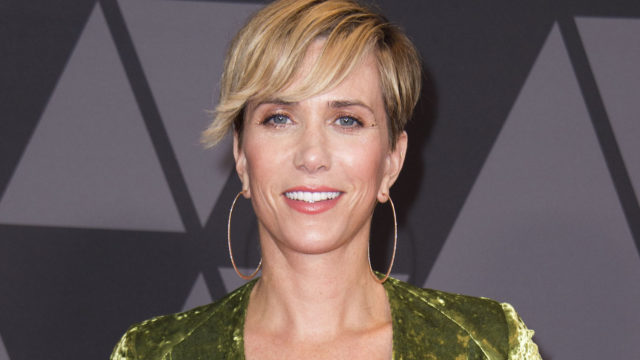 (Photo: VALERIE MACON/AFP/Getty Images)[/caption]
Arrested Development's Alia Shawkat is Helen, a woman in the middle of a messy divorce who gets a job scripting the answers of a virtual assistant (played by Kristen Wiig). The big names don't end there, either: Ethan Hawke is Helen's bothersome manager in this anxious seven-episode take on Alexa, AI and obsession.
7. West Cork
If it's true crime you're after, then this podcast delivers in spades. There's a pretty major twist midway through, but the revelation isn't the point: what appears to be a straightforward cold case about the 1996 murder of Sophie Toscan du Plantier in the West Cork area of Ireland quickly turns into a rich and unsettling character study of a prime suspect who's uncomfortably close.
8. Buffering the Vampire Slayer
[caption id="attachment_423244" align="alignnone" width="640"]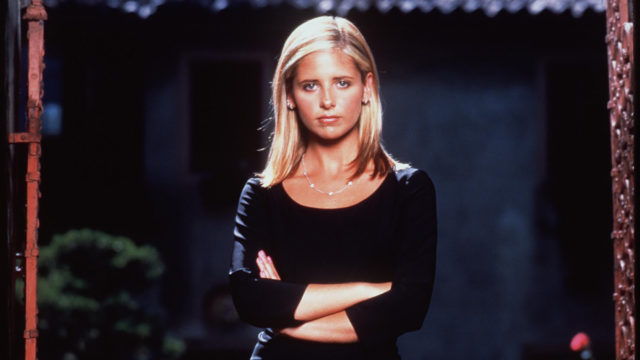 (Photo: Getty Images)[/caption]
Podcasts are a perfect medium for fan shows. Last year we highlighted Gilmore Guys, a fun and engaging retread of Gilmore Girls, and this year it's the turn of classic TV show Buffy the Vampire Slayer. Hosts and Whedonverse experts Jenny Owen Youngs and Kristin Russo discuss the show, one episode at a time.
[caption id="attachment_391965" align="alignnone" width="640"]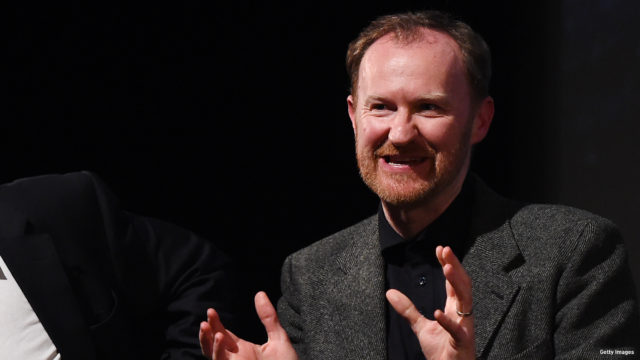 Mark Gatiss. (Photo: Getty Images)[/caption]
Award-winning crime writer Mark Billingham is joined by guests from the worlds of TV and books for this podcast about super-sleuths and crime fiction. Mark Gatiss has featured in one episode, as has The Bridge's Sofia Helin, The Wire's David Simon and Twin Peaks' Sherilyn Fenn. The show explores fictional crime — from Sherlock to Scandi-noir and everything in-between — in gory detail.
And if you're fed up with crime podcasts discussing the latest grizzly murder, or another killer who got away with it, then this podcast from satirical magazine The Onion is just the tonic. It sends up the genre to hilarious effect, with presenter David Pascall pondering at the start, "What elevates a murder from a regular ho-hum killing to a crime so gruesome and compelling that it deserves its own podcast?"
Even the in-show ads are spot-on spoofs, with a murder victim's mother at one point reading out a message from the show's sponsors, Box Box: "The service that sends a brand new box to your door every month."
What have been your podcast highlights of 2018?