10 of Our Favorite On-Screen Wizards
The Kid Who Would Be King opens today (25 January), the first feature from director Joe Cornish since Attack the Block introduced us to Jodie Whittaker and John Boyega.
Just as that film situated an alien invasion in a London council estate, this one puts a modern-London spin on Arthurian legend, as schoolboy Alex Elliott (Louis Ashbourne Serkis - yep, Andy Serkis's son) finds King Arthur's sword Excalibur and sets out on a quest to save the world.
https://www.youtube.com/watch?v=OWwVD1xdAX4
He's assisted in his quest by the wizard Merlin, played by The Hollow Crown's Angus Imrie and Sir Patrick Stewart, who portrays the warlock's "true" form - a role that means the X-Men star can finally look his pal Sir Ian McKellen in the eye as a fellow wizard.
It got us thinking of our favorite on-screen wizards, and the virtuosos who play them, of course.
10. The High Aldwin in Willow (1988)
Like all good wizard mentors, this one convinces Willow (Warwick Davis) to set out on his quest, and teaches him to trust his instincts. Played by Billy Barty, his motto was classic wizard: "Magic is the bloodstream of the universe. Forget all you know, or think you know. All that you require is your intuition."
https://www.youtube.com/watch?v=9KhFp9fqrHc
9. Mickey Mouse in Fantasia (1940)
With his long red robes and pointy star-spangled hat, Mickey looks every inch the wizard in this classic Disney cartoon. He is in fact a lowly apprentice, who gets himself into a pickle when he tries to get out of chores by enchanting a broom. Something tells us he won't be getting his sorcerer credentials any time soon.
https://www.youtube.com/watch?v=mAwtGHWrQlQ
8. The All-Powerful Oz in The Wizard of Oz (1939)
Played by Frank Morgan, an old, distinctly unmagical man is revealed when Toto tugs back an emerald curtain. This wizard may be a fraud, but it's his advice that helps Dorothy (Judy Garland) and her friends realize what they seek has been within their grasp the whole time.
https://www.youtube.com/watch?v=YWyCCJ6B2WE
7. Tim the Enchanter in Monty Python and the Holy Grail (1975)
This wizard is one of the many strange characters encountered by King Arthur (Graham Chapman) in this comedy film spoofing Arthurian legend, Medieval politics, and knights who love a good shrubbery. Played by John Cleese, Tim took the form of a terrifying figure with a horned helmet, a fire-producing staff and a fearsome Scottish accent. "What an eccentric performance," says Arthur as he hurries away.
https://www.youtube.com/watch?v=QDAeJ7eLGGg
6. Albus Dumbledore in Harry Potter
The headmaster of Hogwarts played by Michael Gambon and Richard Harris is the only wizard Lord Voldemort fears, despite rarely using his powers. Exactly why is currently being explored in the Fantastic Beasts series of prequel movies, but needless to say he gives the best advice, and, in time-honored wizard tradition, is a brilliant teacher. Most surprisingly of all, however, is that he turns out to have been a bit of a hottie in his younger years, thanks to a rather dapper Jude Law.
[caption id="attachment_304487" align="alignnone" width="640"]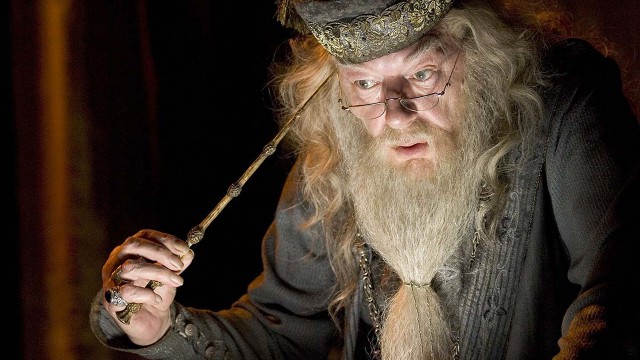 Albus Dumbledore's mind has been blown. (Pic: Warner Bros)[/caption]
5. Merlin
Merlin has been portrayed on screen plenty of times before, of course, from Nicol Williamson in Excalibur (1981) and the old, scatter-brained and cranky animated version in Disney's The Sword and the Stone (1963). Our favorite, however, has to be Colin Morgan, who played the young warlock in Merlin (2008 - 2012).
[caption id="attachment_302384" align="alignnone" width="640"]
BBC America's 'Merlin' aired for five years from 2008-2012. (BBCA)[/caption]
4. Doctor Strange in Doctor Strange (2017)
Marvel's Sorcerer Supreme is the primary protector of Earth against magical and mystical threats. Inspired by stories of black magic and Chandu the Magician, the character brought mysticism to Marvel Comics in the 1960s, and was played by the equally spellbinding Benedict Cumberbatch in the MCU.
[caption id="attachment_382241" align="alignnone" width="640"]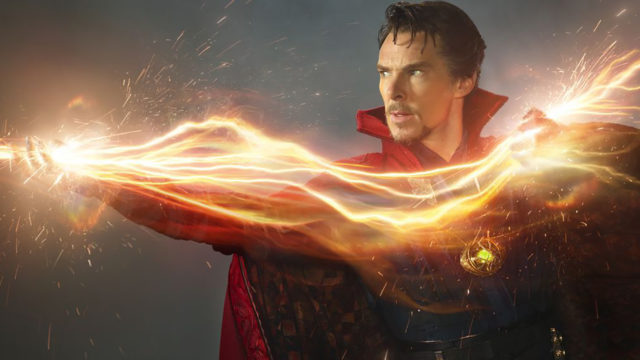 (Photo: Marvel)[/caption]
3. Harry Potter in the Harry Potter franchise (1997 - )
"You're a wizard, Harry," Hagrid (Robbie Coltrane) tells Harry (Daniel Radcliffe) in the first movie adaptation of J.K. Rowling's magical opus. He's certainly not the most powerful wizard on this list, but what he lacks in magic and spells he more than makes up in courage, loyalty and leadership.
[caption id="attachment_304679" align="alignnone" width="640"]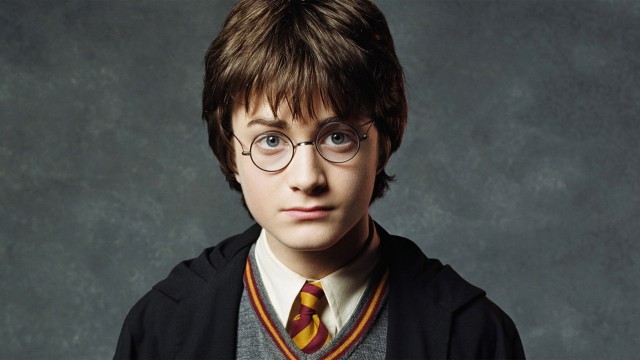 Daniel Radcliffe as Harry Potter in 'Harry Potter and the Sorcerer's Stone' (Pic: Warner Bros)[/caption]
2. The Doctor in Doctor Who (1963 - )
Now, hear us out. The Doctor isn't a wizard, of course; he's a Time Lord from the planet Gallifrey. But 1989 episode "Battlefield" implies that the wizard Merlin is in fact a future (or alternate-dimension) incarnation of the Doctor - something that's picked up in 2010 episode "The Pandorica Opens," when River Song (Alex Kingston) tells Amy Pond (Karen Gillan) she hates good wizards in fairy tales, as they "always turn out to be him," meaning the Eleventh Doctor (Matt Smith).
[caption id="attachment_405847" align="alignnone" width="640"]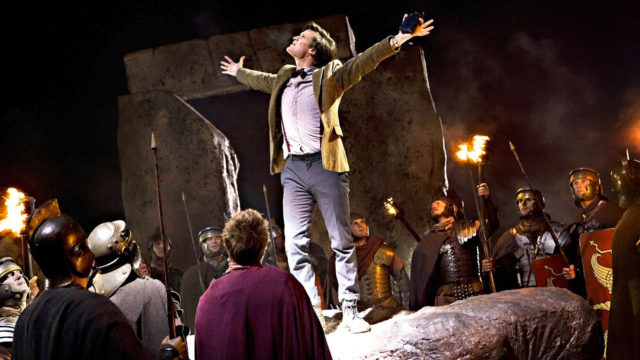 'The Pandorica Opens' (Photo: BBC)[/caption]
1. Gandalf in Lord of the Rings (2001 - 2003) and The Hobbit (2012 - 2014)
No surprises who's at number one. It's Gandalf, of course - the most iconic wizard on our list, played by Sir Ian McKellen. He has the best beard, the biggest staff, and the most famous catchphrase ("You shall not pass!"), but more important than even all that, he is everything a wizard should be: wise, fair and compassionate, and a formidable fighter to boot.
[caption id="attachment_415934" align="alignnone" width="640"]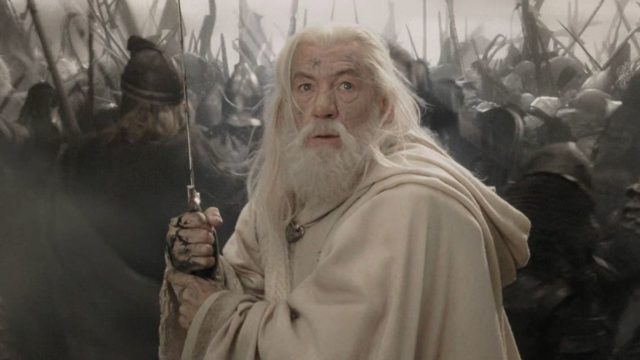 Sir Ian McKellen as Gandalf. (Image: New Line Cinema)[/caption]
Did we miss your favorite?