10 New Movies You Need to See This Year
Are you late picking New Year's resolutions or simply don't know what to choose? Maybe we can help. We've scoured the internet, crunched press releases and devoured trailers, all to bring you the very best selection of movies set for release in 2018. Your job is simple: dedicate yourself to seeing 'em all.  Every. Single. One.
1. Paddington 2 (January 12)
https://www.youtube.com/watch?v=a6NNiM4fygc
It's been three years since we've seen our favorite Peruvian bear, Paddington, so it will be nice to catch up with this ol' friend, voiced by Ben Whishaw. He's on a mission to get a job and pull his weight with his adopted family, the Browns. Hugh Bonneville (W1A) returns as Mr. Brown and Sally Hawkins (The Shape of Water) reprises the role of the delightfully eccentric Mrs. Brown. If the comeback of the excellent original cast wasn't enough of a draw, then there's always the addition of Hugh Grant (The Man from U.N.C.L.E.) as the film's baddie.
2. Permission (February 9) 
https://www.youtube.com/watch?v=EV9ZnPPnyz8
Dan Stevens and Rebecca Hall play a young couple, Will and Anna, on the verge of marriage in this startling romantic comedy drama, set in Brooklyn. They are each other's first loves, first kisses... first everything. As they're about to take the plunge, they start to question whether they've experienced enough — of other people. Curious to scratch this itch, Anna proposes that they grant each other a "hall pass" to sleep with other people, just to see what it's like... uh oh.
3. The Party (February 16)
https://www.youtube.com/watch?v=Y-FuSuWienM
Kristin Scott Thomas (The English Patient) and her husband, played by Timothy Spall (Harry Potter), are hosting a get together in the film The Party. But she's kind of on her own in terms of planning because her husband's mind seems to be elsewhere. We learn what's been distracting Janet's husband in the first look trailer above... and it's pretty earth-shattering.
4. Red Sparrow (March 2) 
https://www.youtube.com/watch?v=ZQUBjoGm1ls
Jennifer Lawrence (Mother!) joins the spy game in the action-thriller Red Sparrow, based on former CIA operative Jason Matthews' 2013 novel. Lawrence plays Dominika Egorova, who grew up in Moscow, Russia, and spent most of her life training to be a prima ballerina. But after suffering a career-ending injury, she's forced to switch gears.
5. A Wrinkle in Time (March 9) 
https://www.youtube.com/watch?v=E4U3TeY2wtM
Disney is giving Madeleine L'Engle's classic tale a modern update in its 2018 film adaptation of A Wrinkle in Time. The story follows student Meg Murry (Storm Reid), whose scientist father (Chris Pine) has gone missing. Rather than dwelling on problems at school, she puts her smarts into investigating her father's disappearance, recruiting her brother Charles Wallace (Deric McCabe) and friend Calvin (Levi Miller). Luckily, the three teenagers are helped and guided by a trio of out-of-this-world women, Mrs. Which (Orpah Winfrey), Mrs. Whatsit (Reese Witherspoon) and Mrs. Who (Mindy Kaling).
6. Isle of Dogs (March 23) 
https://www.youtube.com/watch?v=dt__kig8PVU
In 2017, Wes Anderson announced the cast list for his stop-motion film, Isle of Dogs — and it included Bill Murray, Tilda Swinton, Harvey Keitel, Bob Balaban, Jeff Goldblum and Frances McDormand. We were pretty much sold on the strength of the talent alone, but now we know a bit more about the story. A young boy named Atari (Kofu Rankin) is searching for his lost dog, which leads him to a Japanese island populated entirely by hounds, who help the boy with his mission.
7. Sherlock Gnomes (March 23) 
https://www.youtube.com/watch?v=zC9b1orltc8
2011's Gnomeo and Juliet is getting a 2018 sequel, Sherlock Gnomes. Gnomeo and Juliet, voiced by James McAvoy and Emily Blunt, return for the follow-up. The couple recruit Sherlock Gnomes (Johnny Depp) to help investigate the disappearance of their fellow gnomes in the garden they've just moved to. This Sherlock has the same dry sense of humor we're used to seeing with "our" Sherlock (Benedict Cumberbatch), which you can check out in the above trailer.
8. Fantastic Beasts: The Crimes of Grindelwald (November 1) 
https://www.youtube.com/watch?v=SnYJvnOAtFg
Eddie Redmayne returns as wizard Newt Scamander in the next installment of J.K. Rowling's Fantastic Beasts and Where to Find Them, the prequel to the Harry Potter series. While specifics are pretty tightly wrapped, some plot details have been released, and it sounds like it's going to be a war of the wizards. The story opens in 1927, just a few months after the ending of the original film, when Scamander revealed the identity of Gellert Grindewald (Johnny Depp). There will be some new faces joining the returning cast, including Jude Law (The Young Pope) as Dumbledore, before he became the Headmaster of Hogwarts.
9. Bohemian Rhapsody (December 25) 
[caption id="attachment_418681" align="alignnone" width="2000"]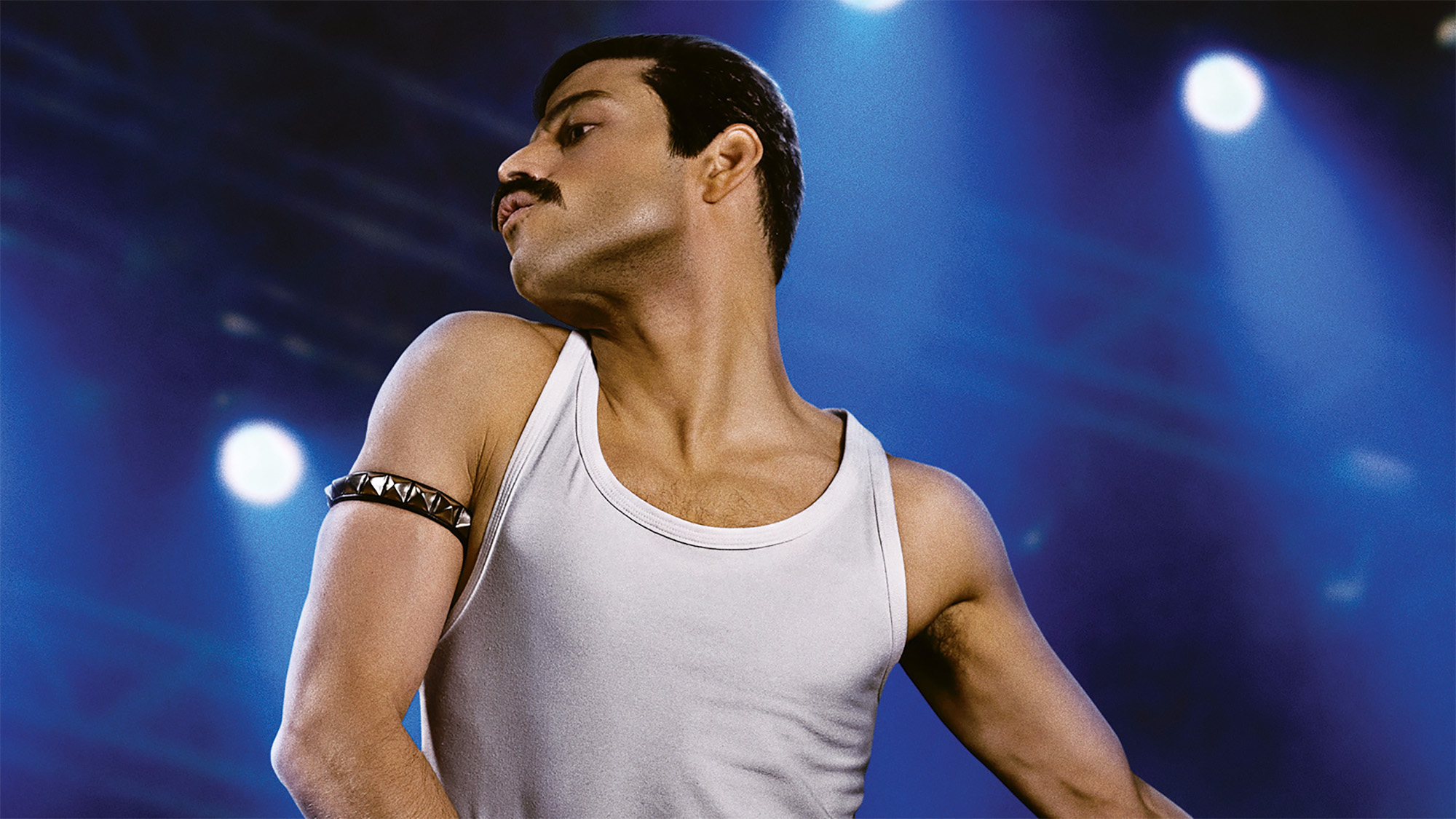 (Photo: New Regency Pictures)[/caption]
The rock band Queen is getting the biopic treatment. Rami Malek (Mr. Robot) will take on the role of iconic rocker, Freddie Mercury — a casting that did not come easily. The film begins in 1970 when the band first formed, continuing through 1985, when they took the stage at Live Aid.
10. Mary Poppins Returns (December 25) '
[caption id="attachment_401429" align="alignnone" width="640"]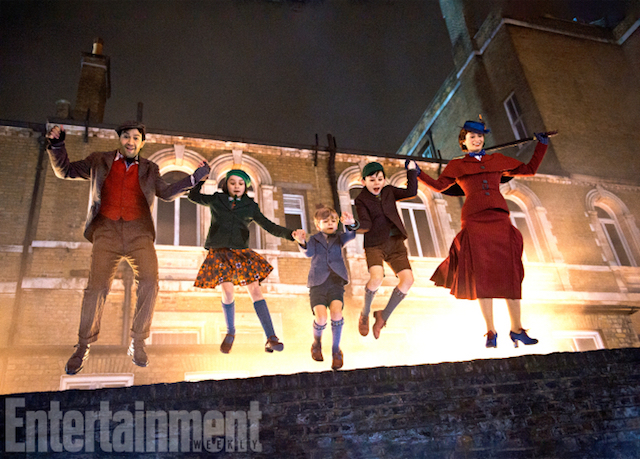 (Photo: Disney / Entertainment Weekly)[/caption]
The Banks children, who we first met in 1964's Mary Poppins, are now grown (Ben Whishaw, Emily Mortimer) and have kids of their own. But it sounds like they need a little bit of help remembering there is magic in this world. Enter Mary Poppins, played by Emily Blunt this time around. For anyone who may have concerns about the new film tainting their fond memories, please note: Mary Poppins Returns is not a remake of the original, but based on material from follow-up novels by author P.L. Travers.
Which of these are you most looking forward to seeing? Any top picks we missed?