10 Iconic British High Street Stores: From Harrods to Marks & Spencer
(Photo: Getty Images)
Coronavirus has dealt a harsh blow to the British high street, forcing the vast majority of stores to stay closed while the population adheres to strict social distancing regulations. But, as a reminder of happier times, here's a celebration of 10 U.K. chains that have become bona fide retail icons.
1. Marks & Spencer
Founded in Leeds in 1884 by Michael Marks and Thomas Spencer, Marks & Spencer has become a true British institution. Though its clothing offering is sometimes criticized for being dowdy, no one can quibble with its delicious food and drink products. Of its 959 U.K. stores, some 615 are "M&S Simply Food" outlets specializing in irresistible treats like the iconic Percy Pigs. Warning: this Christmas commercial narrated by Olivia Colman might make your mouth water.
2. John Lewis & Partners
This chain of department stores is the U.K.'s largest co-operative; its 42 outlets are jointly owned by a workforce of 80,000 "Partners." A favorite of middle-class shoppers, John Lewis is known for being "never knowingly undersold," which means it will match the price of any item found cheaper elsewhere on the high street. Its annual Christmas advert has become a British festive tradition over the last decade – check out 2014's super-cute offering starring "Monty the Penguin."
3. Boots
Boots doesn't actually sell boots; it's a health, beauty, and pharmacy chain that was established in 1849 by John Boot. It has nearly 2,500 outlets in the U.K., mainly on high streets and in shopping malls, plus branches in Ireland, Norway, the Netherlands, and Thailand. For many Brits, Boots is a one-stop shop where you can pick up a doctor's prescription, health food items, and cosmetic products all at the same time. It's also known for the "Boots meal deal," which gives you a sandwich or salad, sweet or savory snack, plus a soft drink for just £3.39 ($4.64).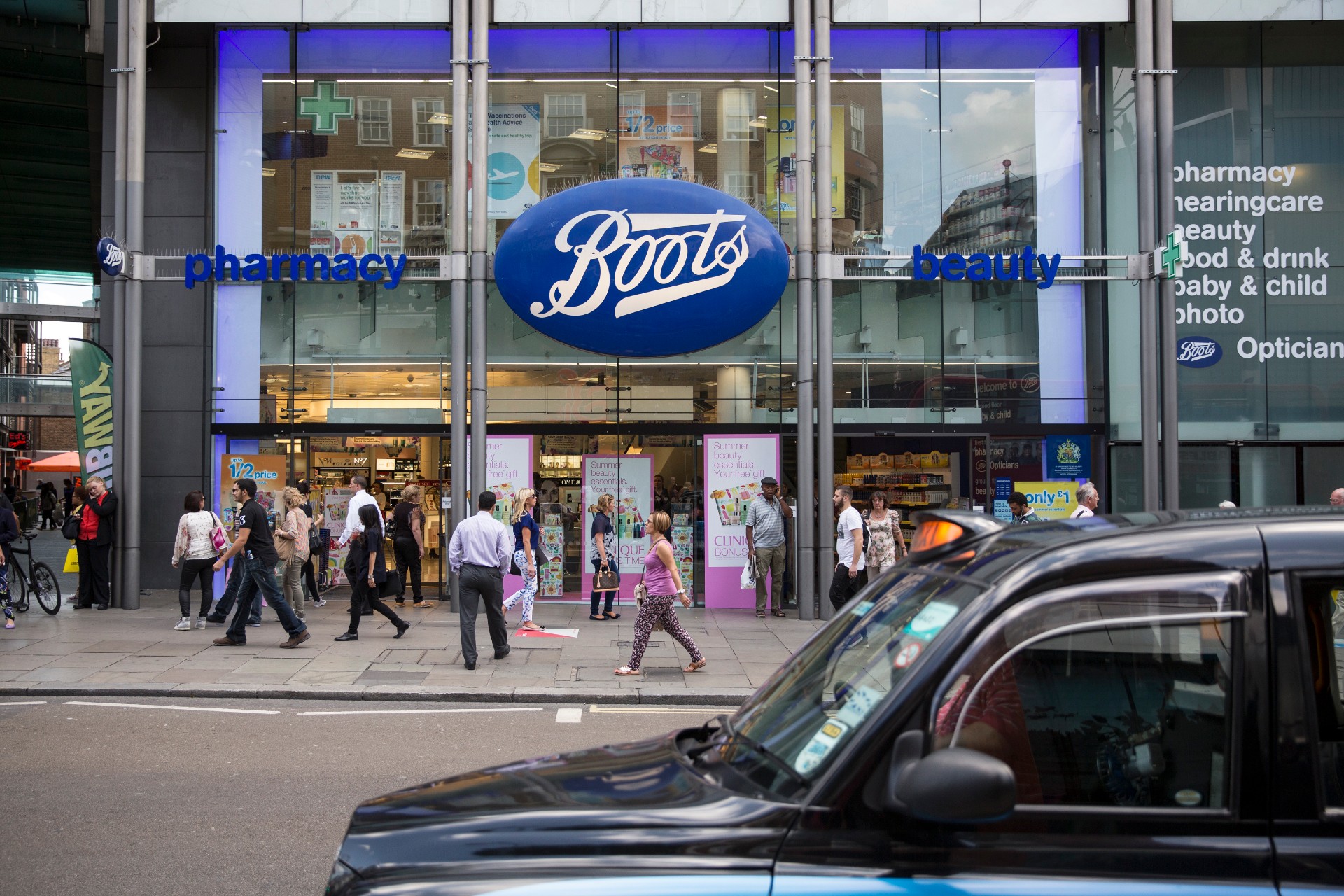 (Photo: Getty Images)
4. Waterstones
Established in 1982 by Tim Waterstone, Waterstones is now the U.K.'s biggest high street book retailer with nearly 300 outlets. The flagship branch on London's Piccadilly is Europe's largest book store, with more than 8 miles of shelves filled with every imaginable genre. It's welcomed everyone from Lena Dunham to Hillary Clinton, and Grace Jones to Sir Elton John, for book launch and signing events.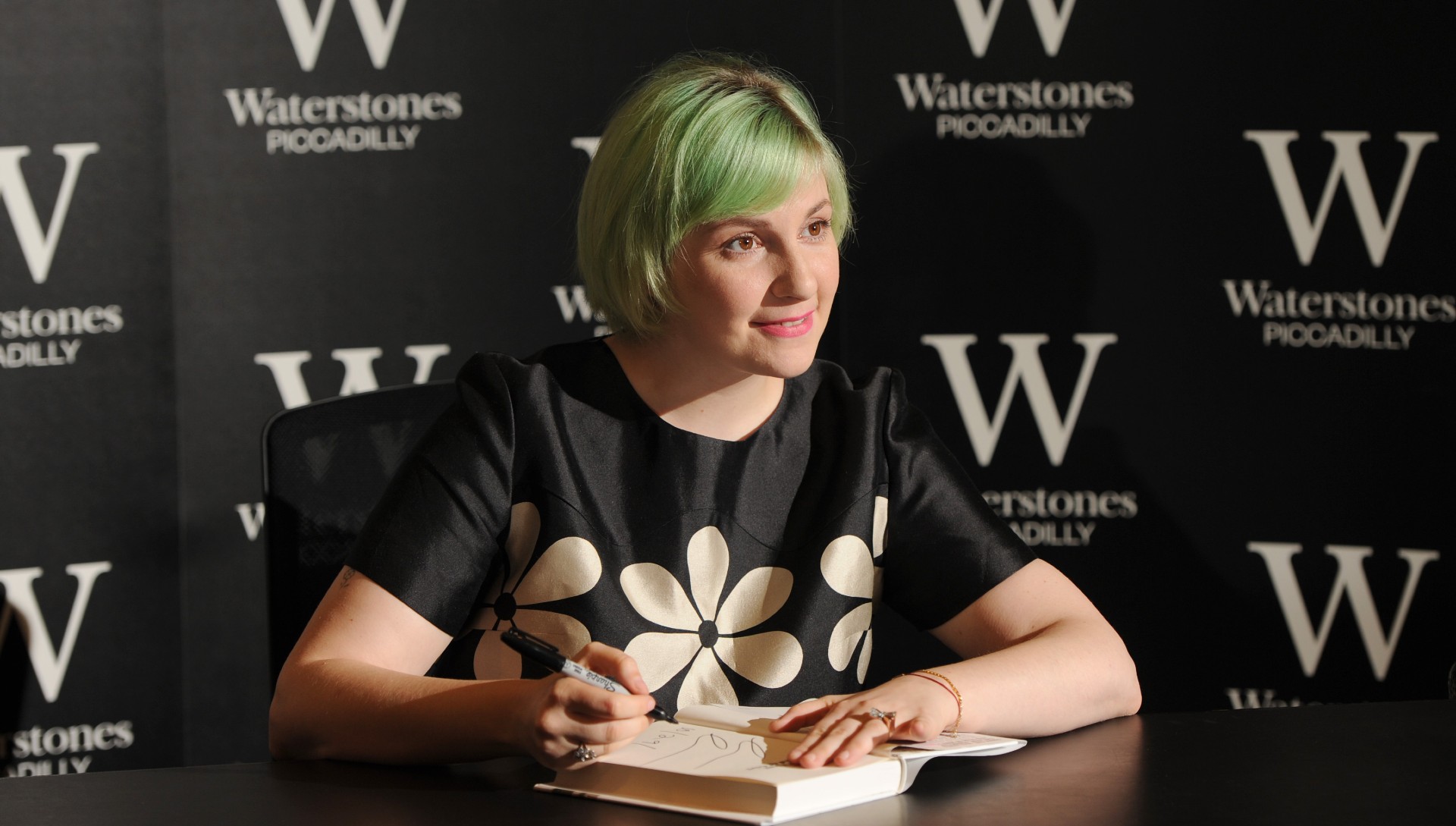 (Photo: Getty Images)
5. Harrods
Now owned by the state of Qatar, Europe's largest department store is also one of its fanciest. Located on posh Brompton Road in London's Knightsbridge, Harrods is known for its rigidly enforced dress code. If you arrive wearing cycling shorts, high-cut shorts, beach shorts, swimwear, gym singlets, sandals, or any item of dirty or unkempt clothing, you might well be refused entry. Then again, would you want to peruse Harrods' famous food hall looking anything other than your best?
Find out how Locked Down director Doug Liman recently talked his way into the iconic store to shoot the film's diamond heist scene!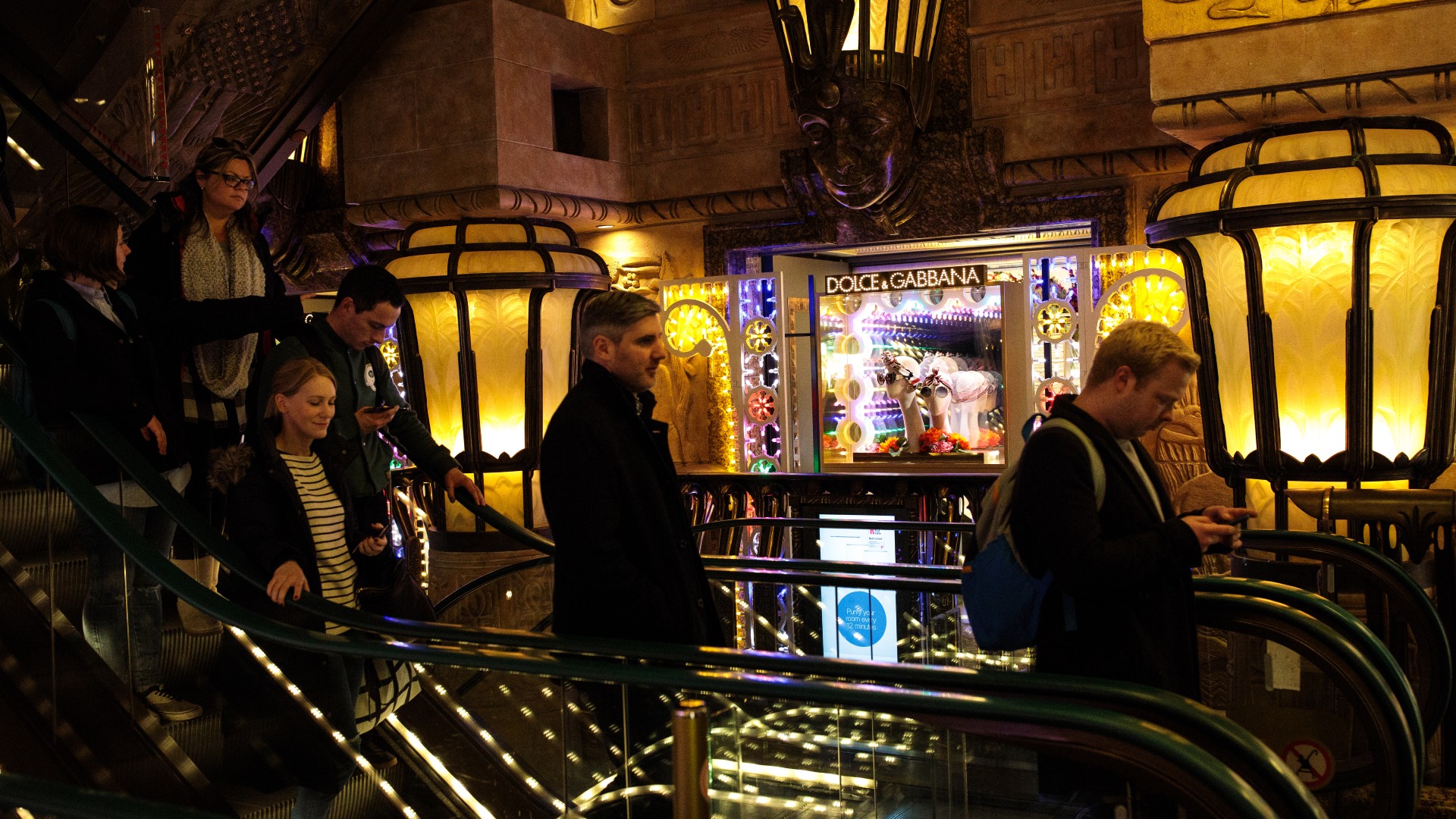 (Photo: Getty Images)
6. Primark
This fast-fashion and homeware retailer was actually founded in Ireland, where it's known as Penneys, but now has more stores in the U.K. than any other country – 192, including two massive emporiums on London's Oxford Street. It's known for maintaining high quality while keeping prices super-keen, which has made it popular with British shoppers who love a bargain. But, as with many fast-fashion retailers, its ethics have sometimes been called into question. Other U.K.-based budget retailers have sprung up in its wake, but in normal times Primark can still attract queues around the block on busy days.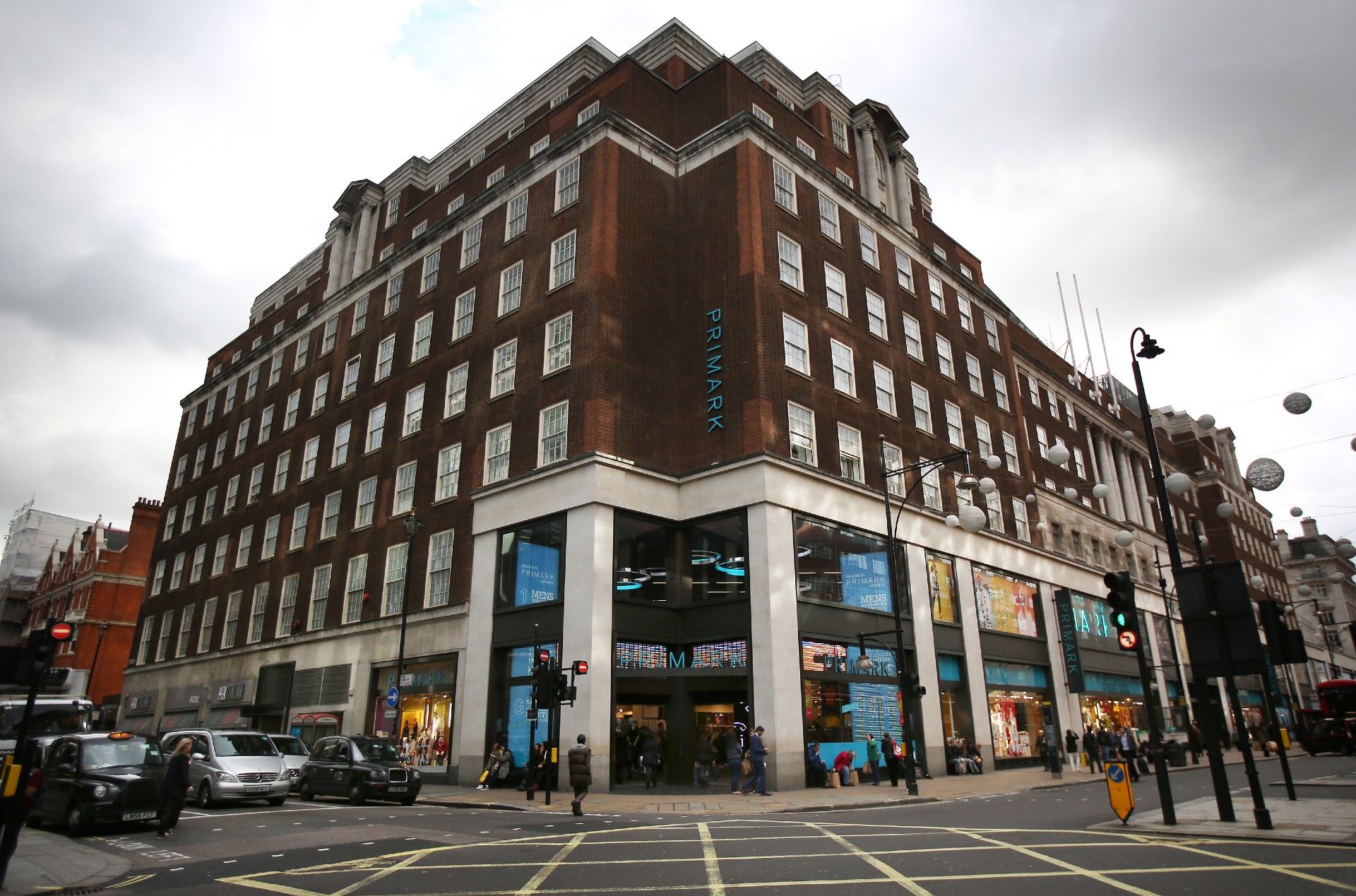 (Photo: Getty Images)
7. Selfridges
The original Selfridges on Oxford Street is Europe's second-largest department store behind Harrods, and a London landmark in its own right. The ITV/PBS period drama Mr. Selfridge is a dramatization of its formative years in the early 20th century. These days, there are three more Selfridges in the U.K. – one in Birmingham, and two in Manchester – and its distinctive yellow bag is a sure sign that someone's been treating themselves to a bit of high-end retail therapy.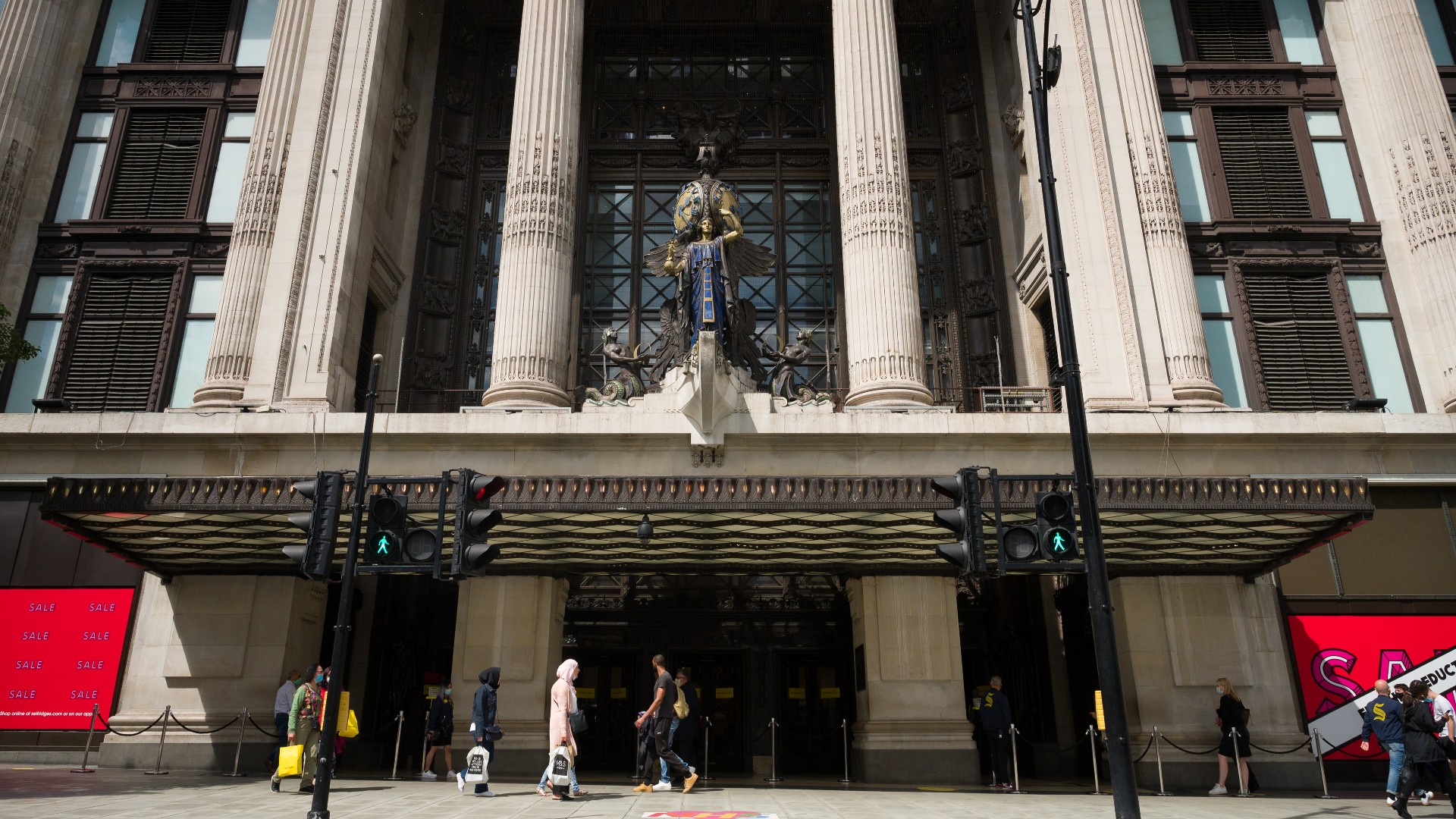 (Photo: Getty Images)
8. Robert Dyas
You'll find branches of this homeware chain all over London and South East England; it's owned by super-successful entrepreneur Theo Paphitis, who's known for his appearances on BBC business show Dragons' Den. In 2015, a rather bizarre Robert Dyas commercial promoting LGBTQ inclusivity went viral; the chain has never said whether it's deliberately tongue-in-cheek, or just a well-intentioned misfire.
9. WHSmith
Founded by Henry Walton Smith in 1792 as a London news vendor, WHSmith soon became the world's first ever retail chain. It currently has 570 stores on British high streets, but is now best known as a place to pick up newspapers, magazines, books, confectionery, and snack items at train stations, airports, and motorway service stations. If you're traveling anywhere in the U.K., you're bound to come across a branch of "Smiths" at some point.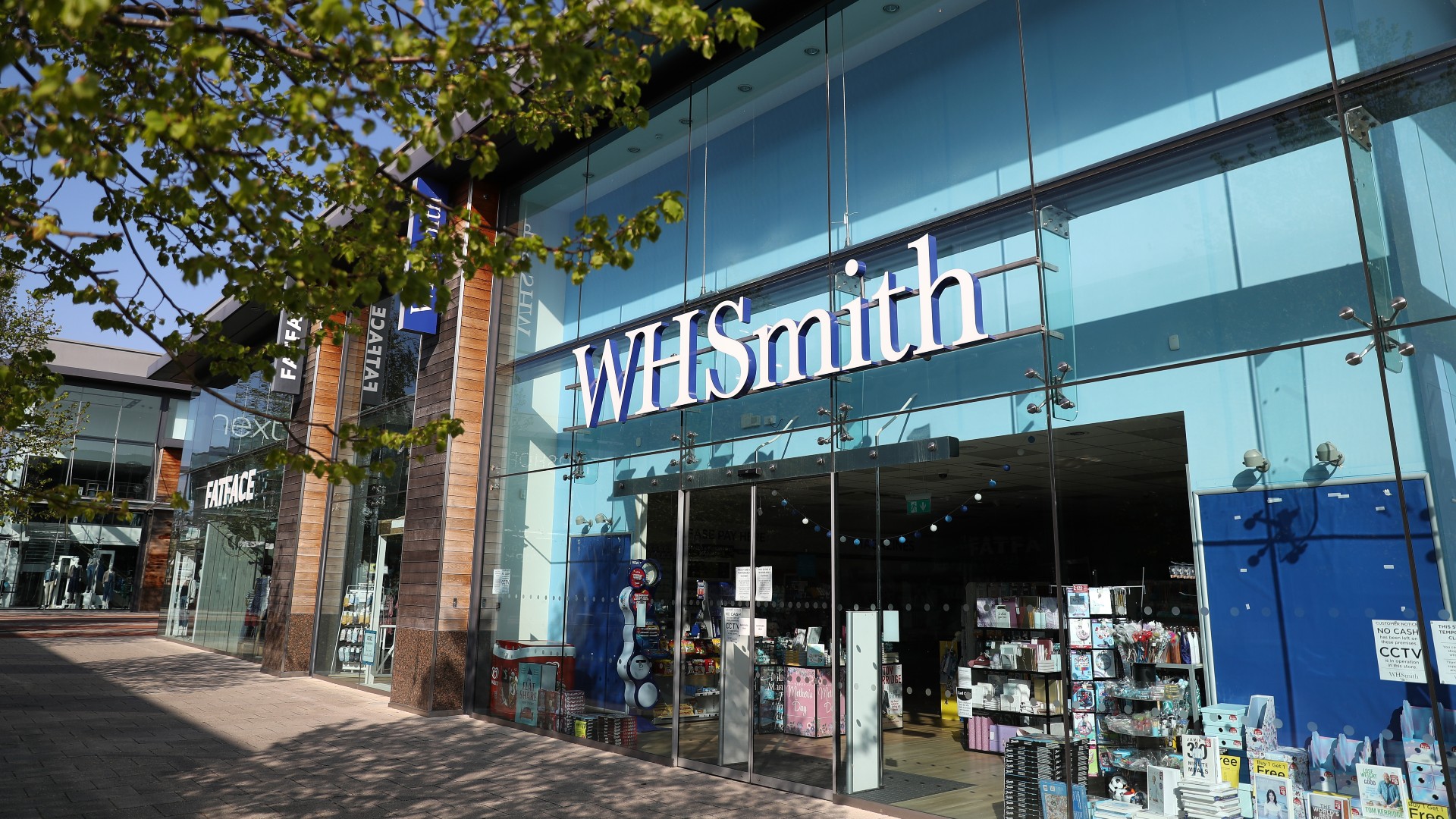 (Photo: Getty Images)
10. Harvey Nichols
Absolutely Fabulous fans will know this luxury Knightsbridge department store as a favorite haunt of Jennifer Saunders' Edina and Joanna Lumley's Patsy. But "Harvey Nicks," as it's affectionately known, isn't just a London institution; it also has stores in Leeds, Edinburgh, Birmingham, Manchester, Bristol, and Liverpool – all with bars serving champagne. Edina and Patsy would definitely approve.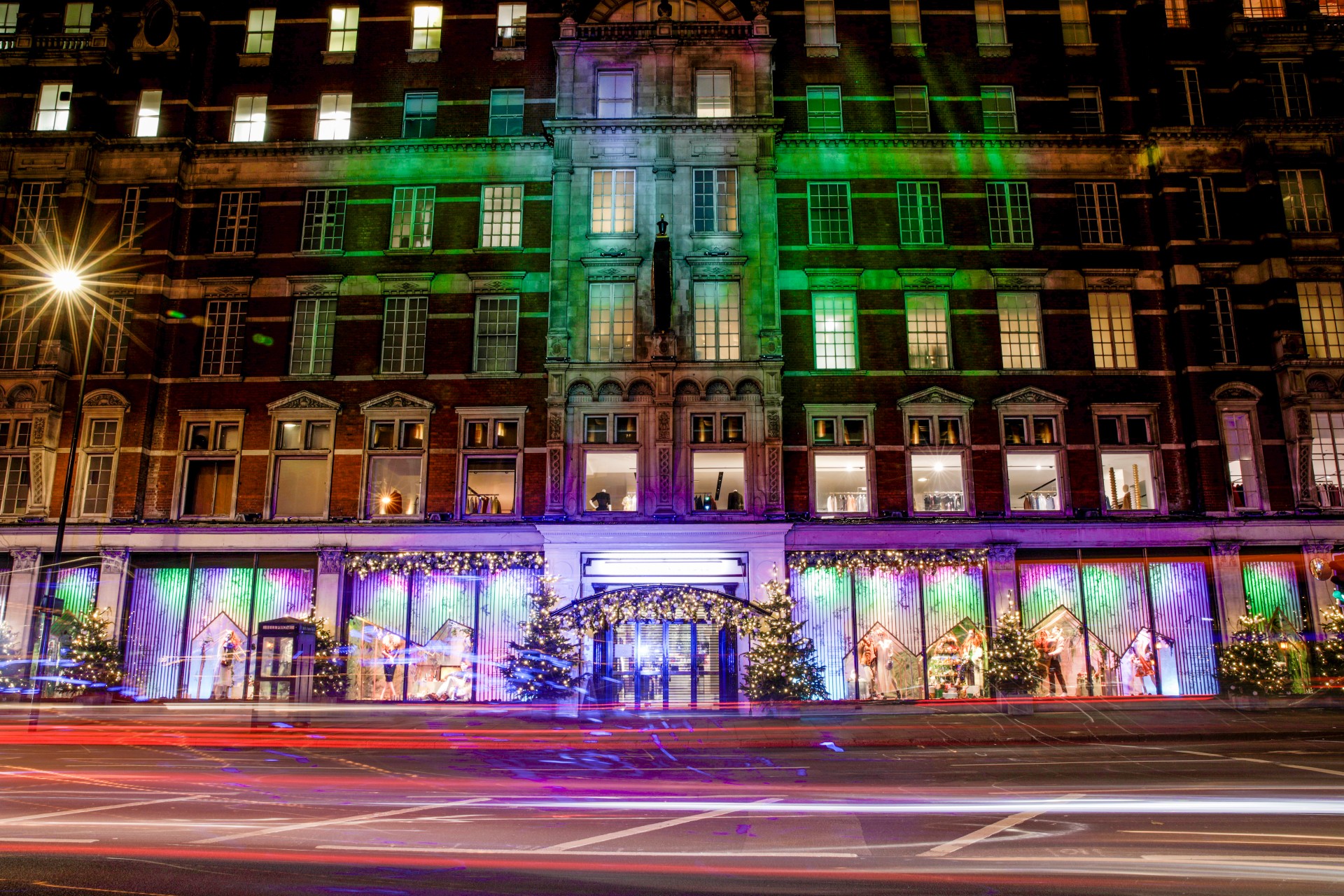 (Photo: Getty Images)
Which British high street stores would you most love to visit?