10 Daniel Craig Roles: Before, During and After Bond
Daniel Craig has had a good run as James Bond, having already starred in Casino Royale (2006), Quantum of Solace (2008), Skyfall (2012) and Spectre (2015). The next installment, No Time to Die (2020), marks his final go as the iconic spy.
For some, he is "their Bond," but let's not forget, he had a full-fledged career beforehand and there's more yet to come.
Let's take a look:
1. A Kid in King Arthur's Court (1995)
When a modern day kid (Thomas Ian Nicholas) time travels back to the middle ages, he meets a whole bunch of people in King Arthur's court. Like, both Daniel Craig and Kate Winslet. Well, Craig as Master Kane and Winslet as Princess Sarah. The story revolves around the teen saving Camelot and getting back to his own time, but our interest does go to Kane and the princess getting romantical.
2. The Ice House (1997) 
[caption id="attachment_455482" align="alignnone" width="1024"]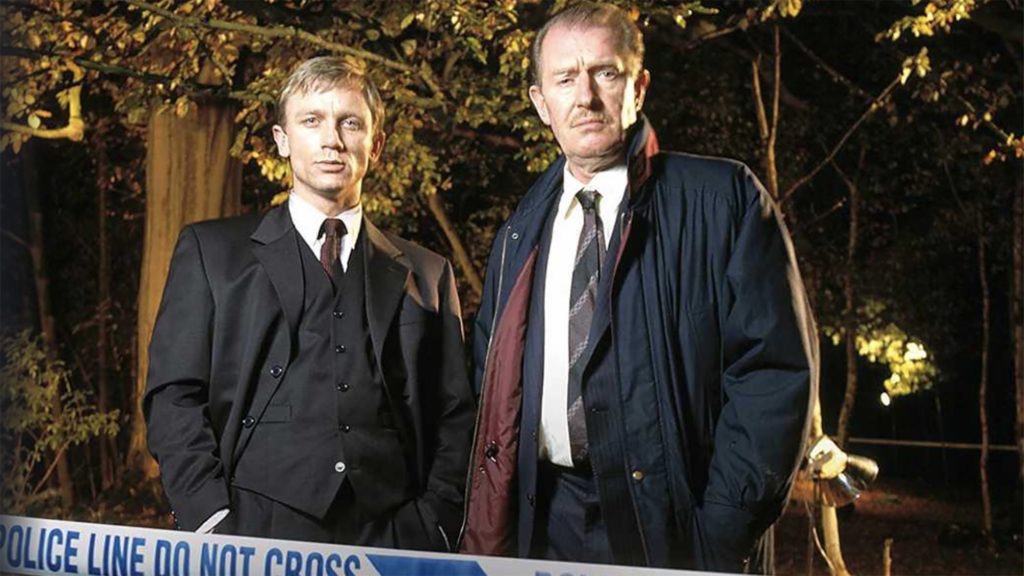 (Photo: BBC Studios)[/caption]
In 1997, Craig starred in the two-part miniseries The Ice House. He plays a young detective assigned to a murder case, when a partially decomposed body is found on the grounds of a country mansion, owned by a woman who lives there with her two friends. It doesn't help the situation that her husband went missing ten years prior. Could this be him?
3. Lara Croft: Tomb Raider (2001)
https://www.youtube.com/watch?v=0WCe1pnI0KU
Craig joined Angelina Jolie in bringing the iconic video game to the big screen, starring in 2001's Lara Croft: Tomb Raider. Jolie took on the title role with Craig portraying Alex West, a treasure hunter. It's not clear whose side he is on. He's very self-serving, so we're leaning toward... his side.
4. Road to Perdition (2002) 
https://www.youtube.com/watch?v=IjbSYkY5hVA
In Sam Mendes' Road to Perdition, Paul Newman portrays a mob boss named John Rooney, with Craig taking on the role of his son, Connor. We see Tom Hanks as Michael Sullivan, an enforcer for Rooney. When Connor goes rogue and kills Sullivan's wife and child, things get really messy.
5. Sylvia (2003) 
https://www.youtube.com/watch?v=j9S60Cn8la4
2003's Sylvia details the romance between poets Sylvia Plath (Gwyneth Paltrow) and Ted Hughes (Craig). The movie begins at the University of Cambridge, where Plath had been awarded a Fulbright Scholarship. She and Hughes meet at a party, marry four months later, but it's not so much of a happily ever after.
6. The Golden Compass (2007) 
https://www.youtube.com/watch?v=58q2lEBb2FA
Phillip Pullman's 1995 novel The Golden Compass was adapted for the big screen in 2007. It follows a young girl named Lyra (Dakota Blue Richards), who travels to a parallel universe, looking for her best friend and other missing children. Craig takes on the role of Lord Asriel, uncle to Lyra. You can look for other familiar faces like Nicole Kidman, Ian McShane and Kristin Scott Thomas.
7. Cowboys and Aliens (2011) 
https://www.youtube.com/watch?v=zH7KZD5vGBY
Set in the Wild West, Craig plays a man who wakes up with amnesia. It turns out he's an outlaw and the authorities are after him. But when the town is taken over by aliens, the sheriff's priorities shift. They kind of need all of the humans to work together to fight off their uninvited guests. Cowboys and Aliens also stars Harrison Ford and Olivia Wilde.
8. Dream House (2011) 
https://www.youtube.com/watch?v=XFxIYqcmRxc
In 2011's Dream House, Craig starred opposite his real life love interest Rachel Weisz. In the movie, they play a married couple, with two little girls, living what seems to be the perfect life. Except for one thing: Craig's character has just been released from an institution and nobody else but him can see his wife and children.
9. The Girl with the Dragon Tattoo (2011) 
https://www.youtube.com/watch?v=DqQe3OrsMKI
Stieg Larsson's 2005 novel The Girl with the Dragon Tattoo was adapted into an English-speaking movie in 2011. Rooney Mara takes on the title role, starring as whiz kid Lisbeth Salander, whose 9-to-5 job is hacking into baddies' computers. Craig takes on the role of advocacy journalist Mikael Blomkvist. He enlists Lisbeth to help him with a seemingly unsolvable case.
10. Knives Out (2019) 
https://www.youtube.com/watch?v=qGqiHJTsRkQ
And, finally, just last year he starred in the whodunit Knives Out. When a wealthy crime novelist (Christopher Plummer) turns up dead at his own birthday party, in his own home, everyone is a suspect. Craig takes on the role of Detective Benoit Blanc, who steps in to investigate. You can also look for Chris Evans, Jamie Lee Curtis, Don Johnson, Michael Shannon and Toni Collette. Knives Out just hit theaters this past November and there is already talks of a sequel. 
Are you ready to move past Daniel Craig as James Bond?