10 British Christmas Traditions Including Some Delicious Festive Food
(Photo: Getty Images)
Are you feeling festive yet? If not, why not make some time for AMC's "Best Christmas Ever," a slate of 835 hours of holiday classic films and family favorites airing all day, every day through December 25.
Another way to get into the Christmas spirit is with some festive British traditions. Some won't be possible this year due to the coronavirus pandemic, but all are certainly worth bookmarking for future holiday inspiration. Get a taste with our guide below!
1. Go to a Pantomime
A pantomime is a type of musical comedy show performed in U.K. theaters through the holiday season. They're aimed at a family crowd, but typically contain some salty double entendres for the adults in the house, plus slapstick humor, topical jokes, and moments of deliberately corny audience participation. In 2020 very few "pantos" – as they're called for short – will take place because of Covid-19, but in a regular year larger regional theaters can attract big-name guest stars such as John Barrowman, Dawn French, and even Pamela Anderson.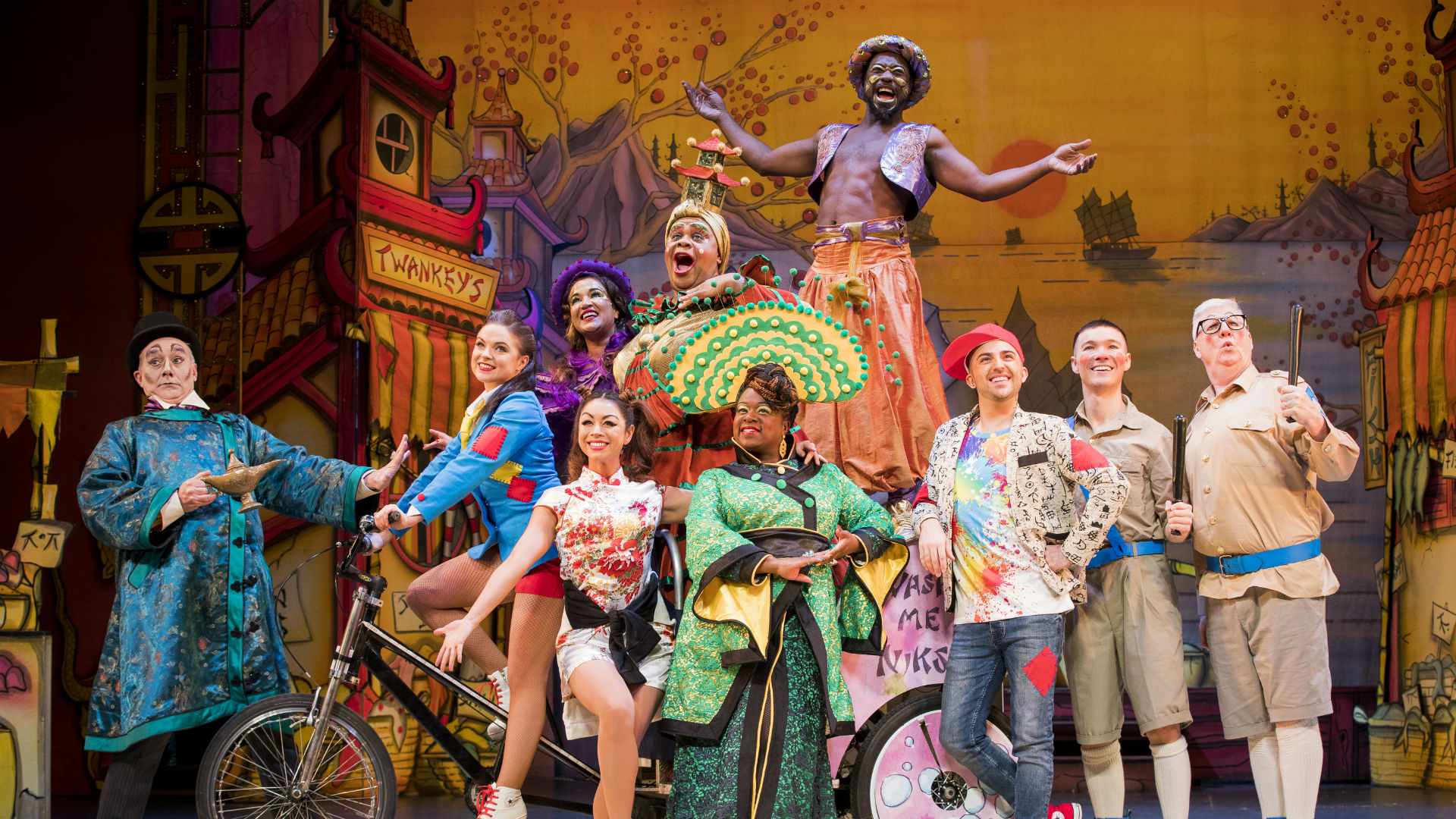 (Photo: Getty Images)
2. Sing Christmas Carols
A Christmas carol is simply a Christian festive song celebrating the birth of Jesus Christ. You don't need to be particularly religious to enjoy them, though, and in many British villages groups of "carol singers" will go from street to street delivering ditties in exchange for small charitable donations. It's just one way in which Brits like to spread a little festive cheer!
3. Eat Christmas Dinner
In the U.K., a lavish Christmas dinner served on December 25 is the most important family mealtime of the year. This year, due to social distancing restrictions, many folks won't be able to enjoy it with their loved ones as they normally would. Brits typically tuck into roast turkey or a nut roast with vegetables, stuffing, and pigs in blankets, followed by a portion of Christmas pudding with custard. Families who enjoy a bit of flamboyance will douse the pudding with brandy then set it alight before serving.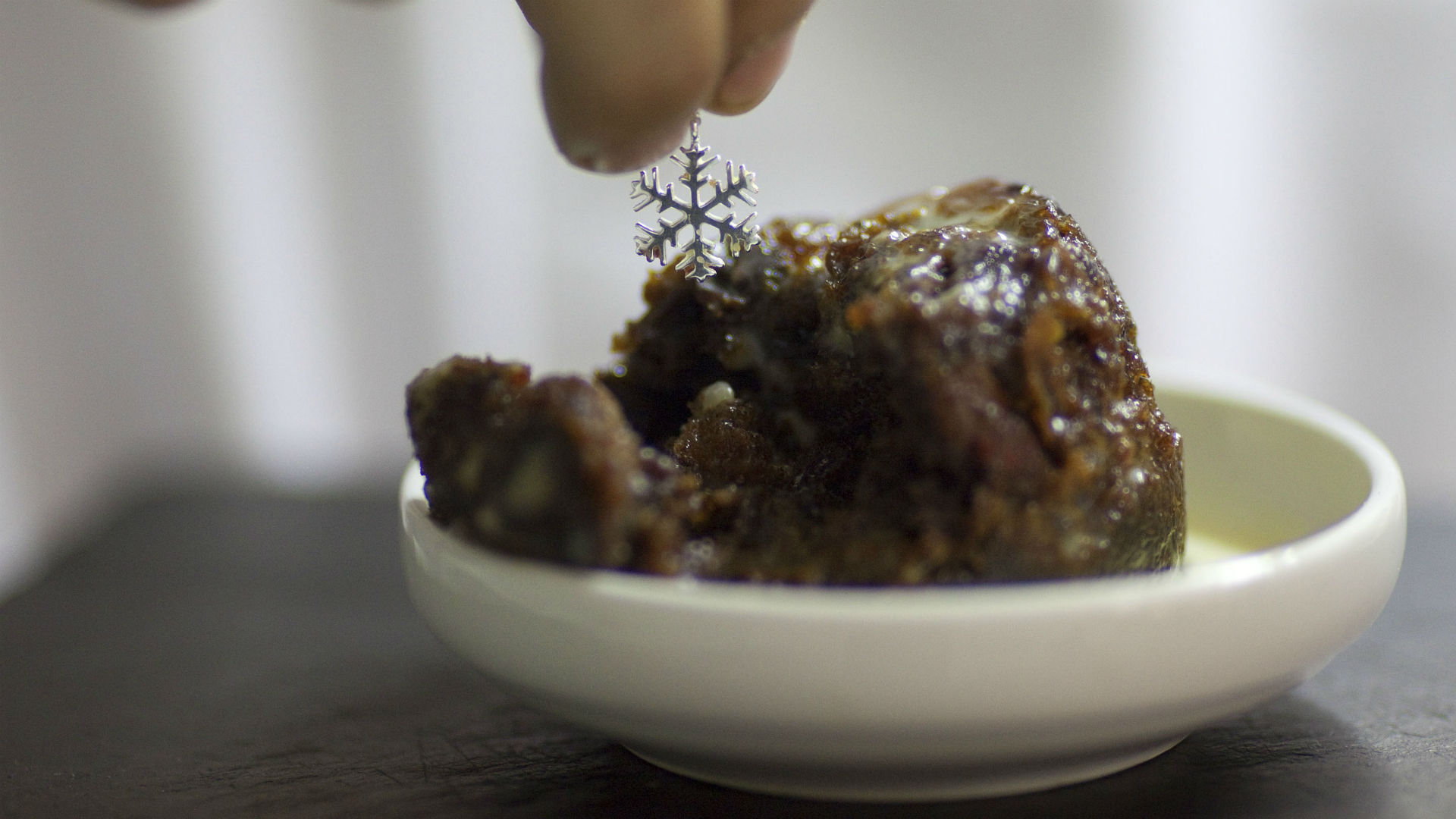 (Photo: Getty Images)
4. Drink Baileys Irish cream
Invented in 1971, this Irish liqueur is made from cream, cocoa, and whiskey. It's available all year round in the U.K. and Ireland, but it's especially associated with the festive season because it feels so rich and indulgent. Bottoms up!
5. Pull Christmas Crackers
Since being invented by London baker Tom Smith in 1847, Christmas crackers have become a U.K. holiday staple. They're basically a fun festive table decoration which Brits enjoy after eating the main course of their Christmas dinner. One person grabs one side of the cracker; a second grips the other; then they both pull firmly. As the cracker tears apart, it makes a loud snapping sound and a small gift falls out – perhaps a key ring or a bottle opener. Often crackers also contain a party hat and a joke so terrible that only your dad will laugh.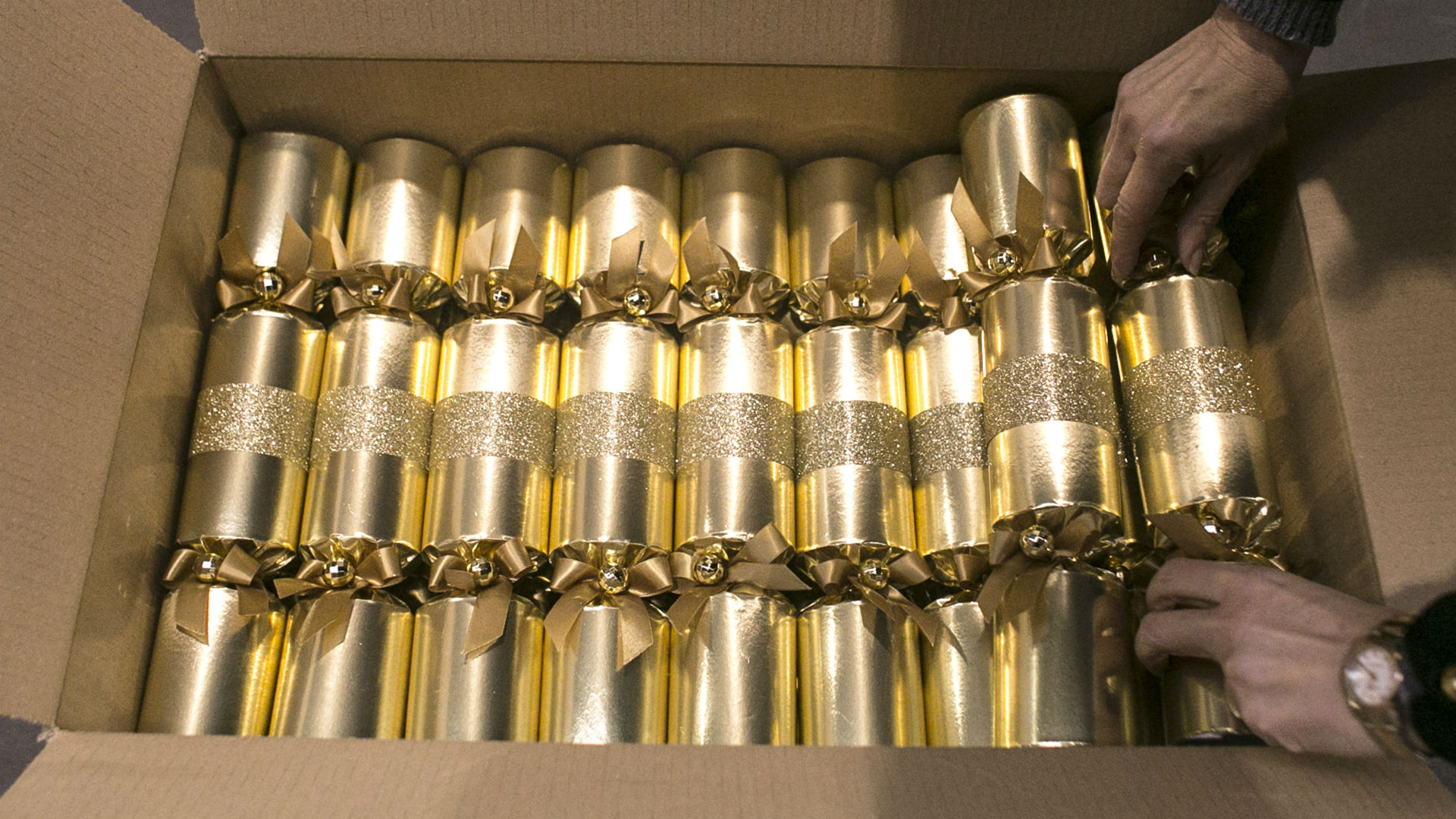 (Photo: Getty Images)
6. Watch Classic Sitcoms
Nearly every top-tier British sitcom has at least one "Christmas special" episode, and the best ones get repeated on the main networks every year. The most popular sitcoms will see their new Christmas specials scheduled for Christmas Day – just as Gavin & Stacey did last year. Viewing figures have historically been huge: the 1996 Only Fools and Horses Christmas special attracted a massive 24.35 million viewers, making it the U.K.'s fifth most watched program of all time.
7. Watch the Queen
A Christmas Day message from Queen Elizabeth II has been shown in the U.K. every year since she became monarch in 1952 – initially as a radio broadcast, then on TV from 1957 onward. Simulcast on BBC One and ITV at 3pm GMT, it lasts for around 10 minutes and will have been recorded by the Queen up to a fortnight earlier. She generally strikes an optimistic note, though this year's message will undoubtedly feature some reflections on the ongoing challenges posed by the pandemic.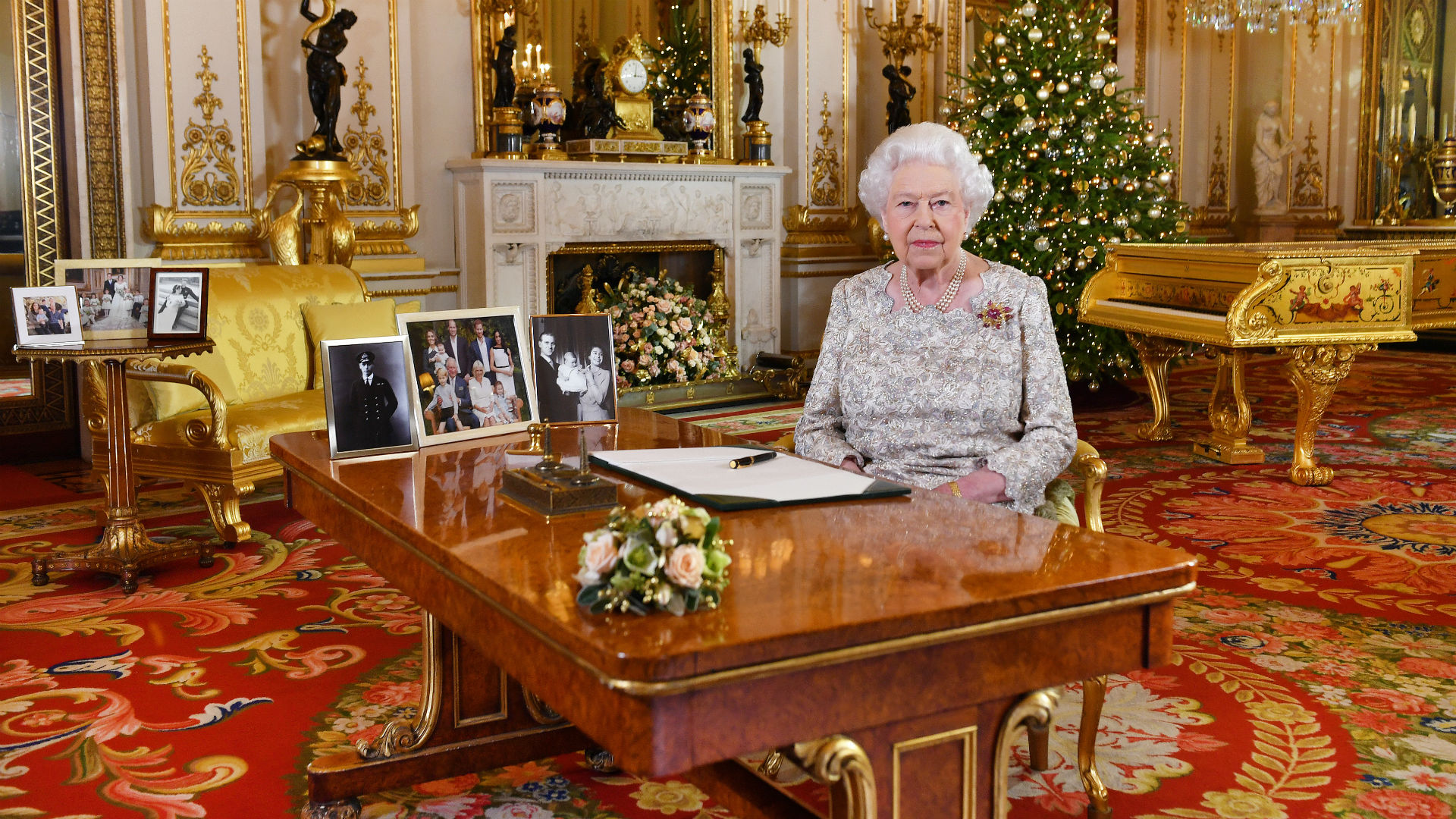 (Photo: Getty Images)
8. Nurse a Hangover
In a regular year, at least one family member tends to enjoy one too many festive tipples at the pub on Christmas Eve, then wakes up on Christmas Day feeling a touch delicate. Their punishment? Becoming the butt of the joke for the rest of the day.
9. Eat Mince Pies
These sweet pies are enjoyed as a teatime treat in the U.K. all through the holidays; you'll see them on British supermarket shelves from November onward. Though they're filled with something called "mincemeat," they don't contain any actual meat (and haven't since Victorian times), only a sticky mix of dried fruits and spices. They're often eaten cold but if you want to warm them up and drizzle with custard, no one will object.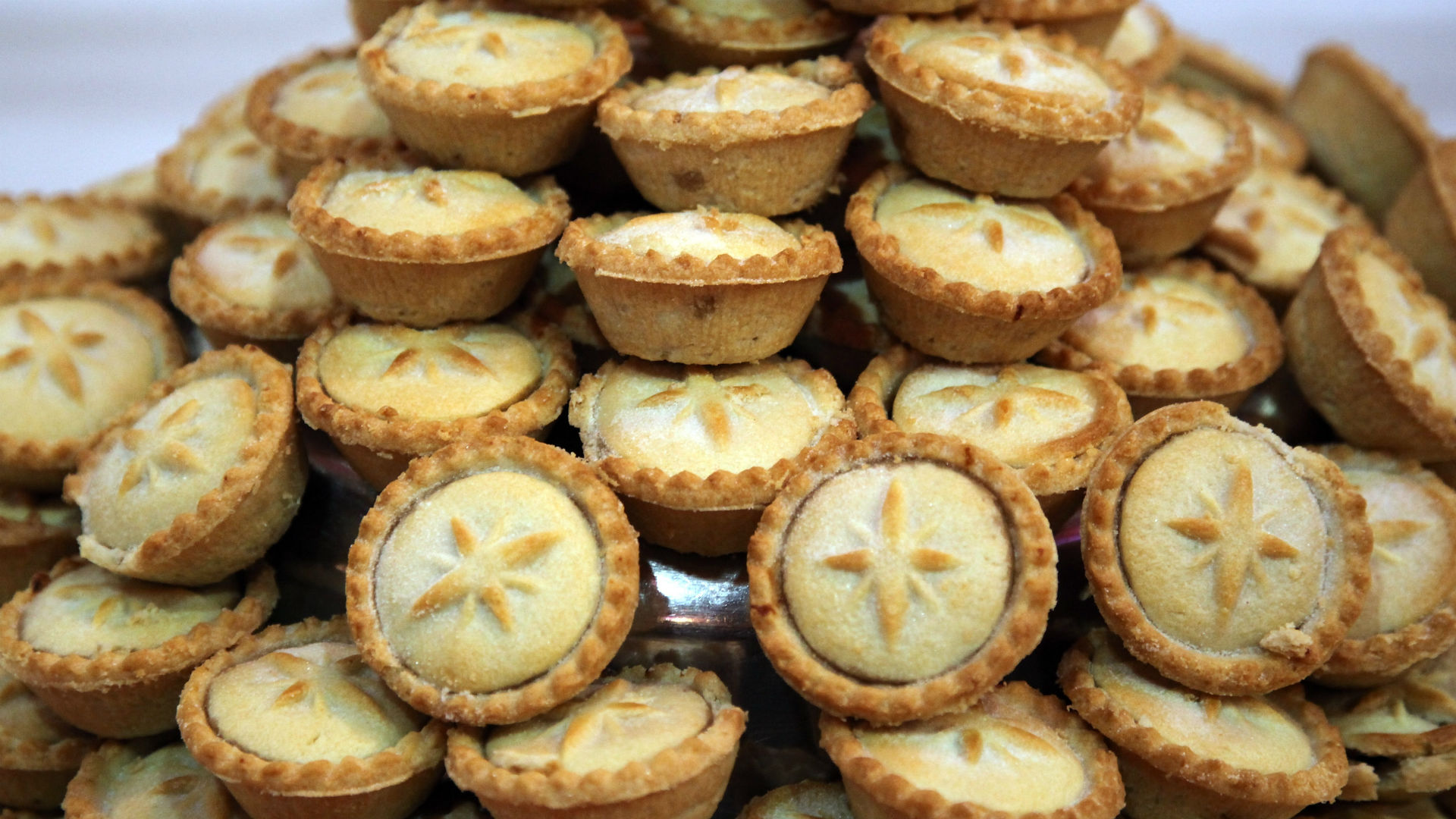 (Photo: Getty Images)
10. Continue the Festivities on Boxing Day
In the U.K., December 26 is another public holiday known as Boxing Day. Most families keep things a little more low-key than on Christmas Day, which could mean anything from turkey omelettes for breakfast to taking a leisurely walk, and shopping online for post-Christmas bargains, to playing board games with the grandparents. The overall vibe is very much "you do you."
Do you have a favorite British festive tradition?