10 Benedict Cumberbatch Roles to Watch Out For
Anglo favorite Benedict Cumberbatch continues to uphold his #BusyBenedict status, starring in the biopic The Current War, releasing this week (October 25):
https://www.youtube.com/watch?v=kue18AxK1tU
The battle of wits and technology between Thomas Edison (Cumberbatch) and George Westinghouse (Michael Shannon) looks thrilling. And, it's gotten us thinking, what else can we look for Cumberbatch in? Spoiler: he's quite busy.
1. 1917 (2019)
https://www.youtube.com/watch?v=UcmZN0Mbl04
Sam Mendes' new war drama 1917 releases this coming Christmas, December 25. Cumberbatch leads an all-star cast, made-up of Colin Firth, Andrew Scott, Richard Madden and Mark Strong. The story takes place in WWII, revolving around two British Privates on a mission to deliver a message that could feasibly save 1,600 lives. In the above trailer, Cumberbatch's character predicts the outcome, saying, "There is only one way this war ends. Last man standing."
2. The Tiger Who Came to Tea (2019) 
[caption id="attachment_452529" align="alignnone" width="1024"]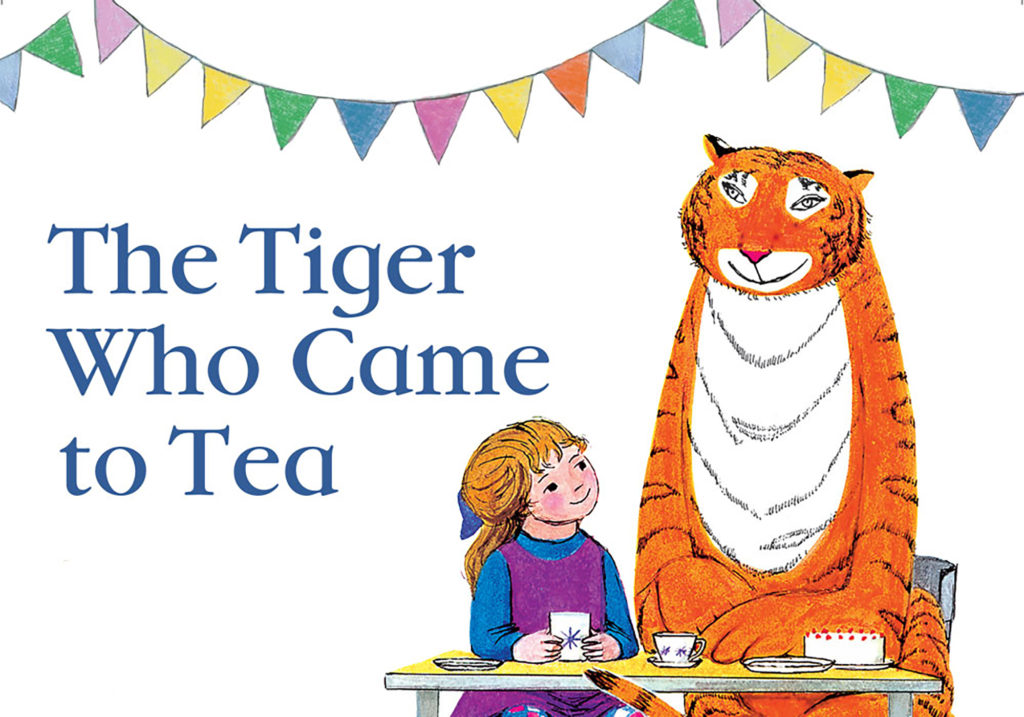 The Tiger Who Came to Tea book cover. (Photo: HarperCollins)[/caption]
On a lighter note, Cumberbatch has signed on to lend his voice to the film adaptation of Judith Kerr's 1968 children's story The Tiger Who Came to Tea. A young girl by the name of Sophie is having tea with her mother, when a tiger joins them... uninvited. He drinks all the tea and eats all the food. Even so, Sophie and her mother aren't put off and go out and buy tiger food, in case he decides to return. Cumberbatch will voice the father, with David Oyelowo bringing the tiger to life and David Walliams acting as narrator.
3. Ironbark (2020)
[caption id="attachment_452530" align="alignnone" width="1024"]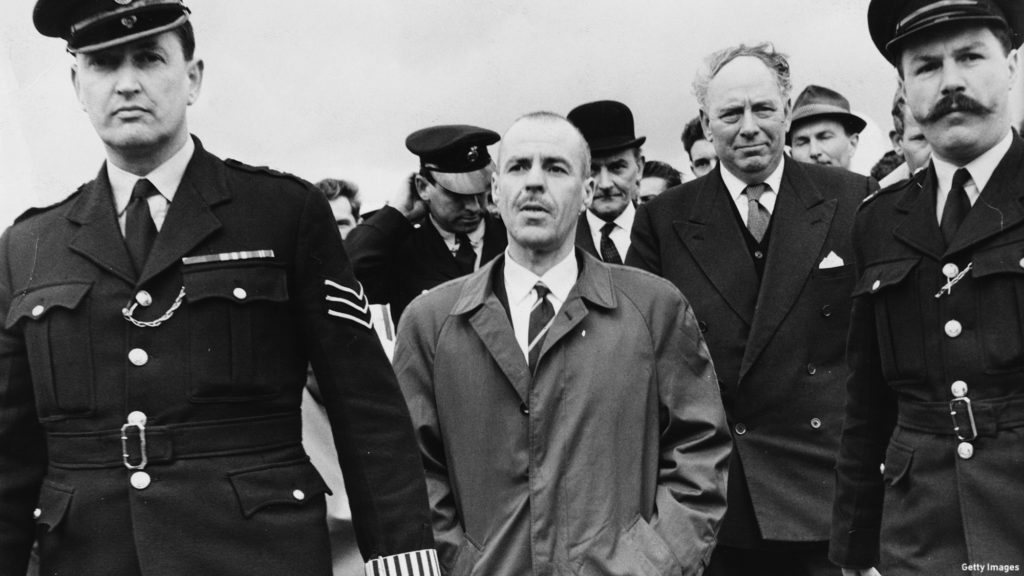 Greville Wynne, seen in the trench coat, is escorted by police in 1964. (Getty Images)[/caption]
In 2020's Ironbark, Cumberbatch will play real-life spy Greville Wynne. Wynne was a London-based businessman who worked with the CIA during the Cold War. He teamed up with his Russian counterpart, Oleg Penkovsky (Merab Ninidze), in an attempt to end the Cuban Mission Crisis. It was just recently announced, Mrs. Maisel's Rachel Brosnahan will join Cumberbatch, portraying Emily Donovan, the CIA agent who runs their operation.
4. Louis Wain (2020)
https://www.instagram.com/p/BkQlhf7hMl0/
Cumberbatch will reunite with his Wreckers' co-star Claire Foy for the 2020 biopic about artist Louis Wain. Wain is best known for his satirical paintings and drawings of anthropomorphized cats doing everyday things like playing golf or having tea. When Wain's wife Emily (Foy) was stricken with breast cancer, she found comfort in spending time with their cat Peter. Wain would sketch Peter, which awakened an interest in the cat world... and then some.
5. The Power of the Dog (2021)
[caption id="attachment_452538" align="alignnone" width="1024"]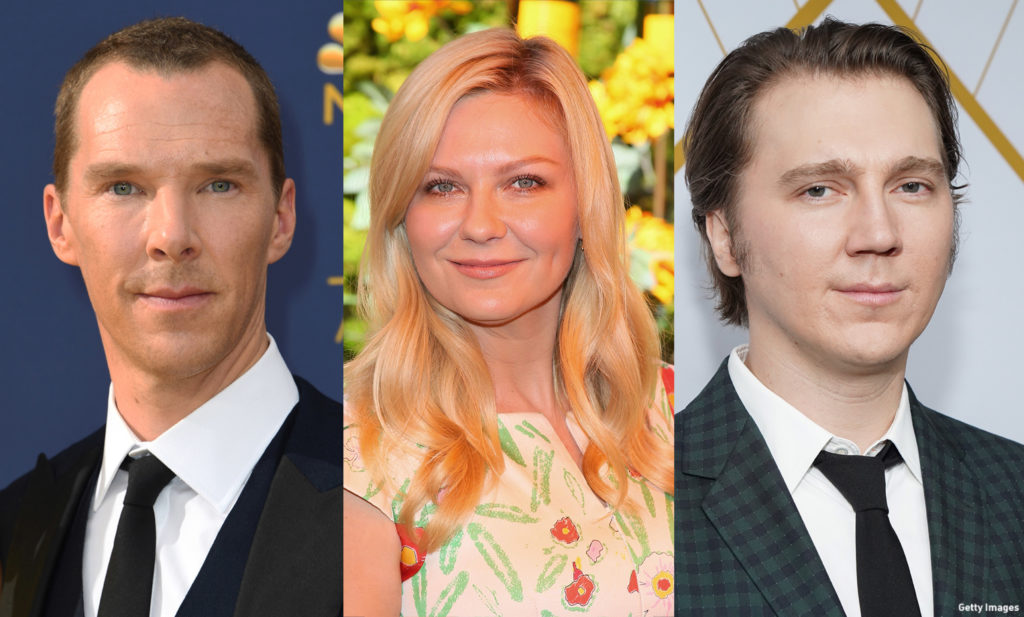 Cumberbatch will star opposite Kirsten Dunst and Paul Dano in The Power of the Dog. (Photo: Getty Images)[/caption]
Writer-director Jane Campion (Top of the Lake) is adapting Thomas Savage's 1967 novel The Power of the Dog for on-screen. Cumberbatch and Paul Dano will play two Montana brothers who are extreme opposites. The older brother, Phil (Cumberbatch), is as cruel as he is brilliant. The younger brother, George (Dano), is deemed fastidious and gentle. Working together is a source of tension on its own. But when George secretly gets married to a local widow (Kirsten Dunst), Phil sees red. He sets out to destroy George's new wife by way of her young son. You can look for The Power of the Dog in 2021.
6. Rio (TBA)
[caption id="attachment_452539" align="alignnone" width="1024"]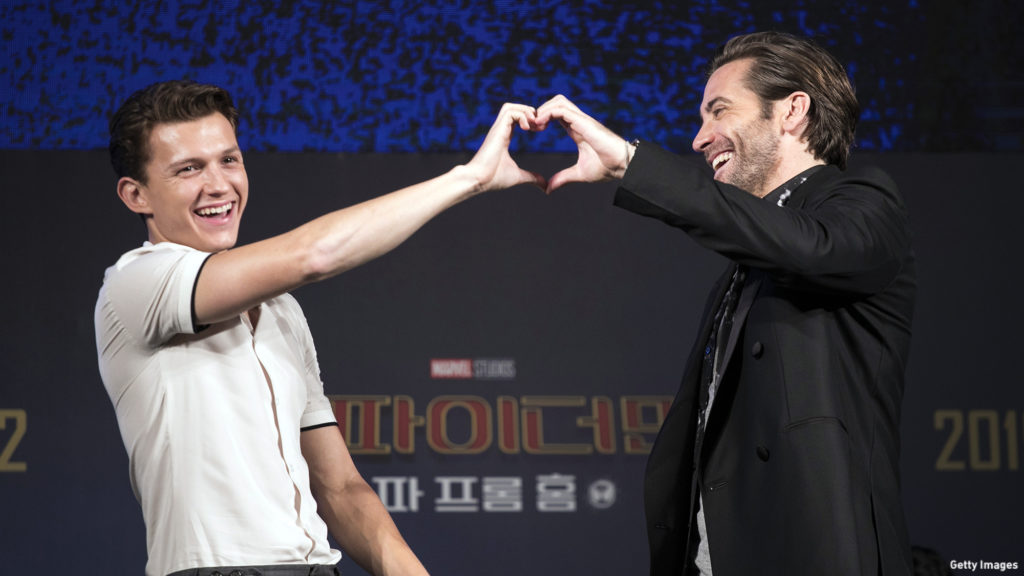 This bromance between Tom Holland and Jake Gyllenhaal is about to be broken up. Enter: Cumberbatch. (Photo: Getty Images)[/caption]
Cumberbatch is teaming up with Jake Gyllenhaal for the thriller Rio. The story revolves around two old friends, who meet up in Rio de Janeiro. It's kind of a buddy movie, but with a dark twist. Gyllenhaal's character is coerced into helping fake his friend's death. The story is written by Peaky Blinders creator Steven Knight. And will be directed by Cumberbatch's Patrick Melrose director Edward Berger. This is in pre-production with a start date yet to be announced.
7. Guantanamo Diary (TBA)
[caption id="attachment_452536" align="alignnone" width="1024"]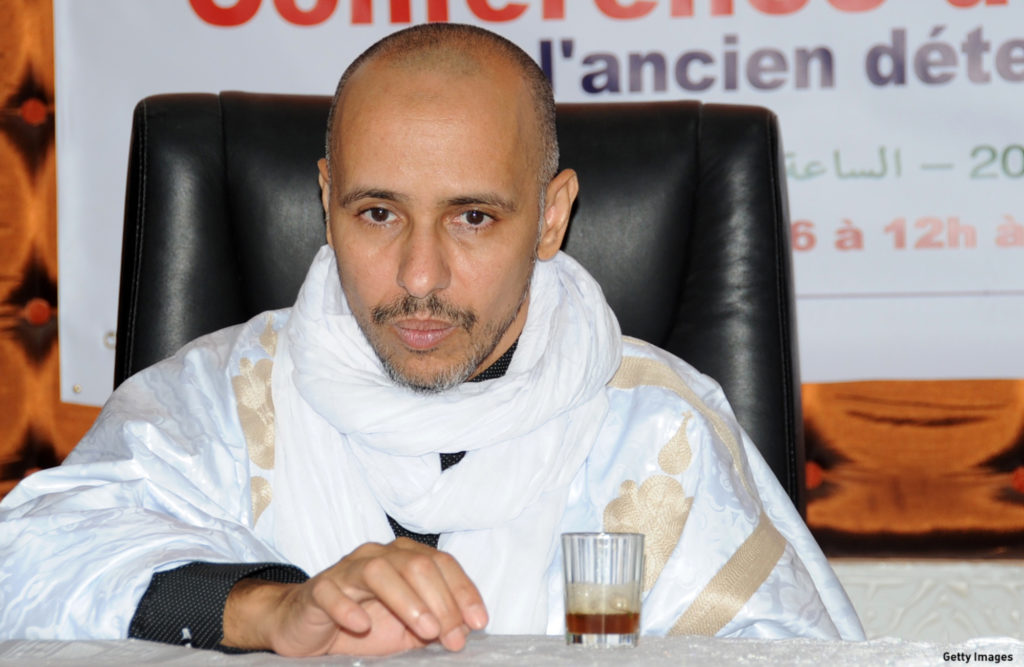 Former Guantanamo prisoner Mohamedou Ould Slahi gives a press conference in 2016. (Photo: Getty Images)[/caption]
Guantanamo Diary is in pre-production. It's based on Mohamedou Ould Slahi's 2015 memoir, detailing his first-hand account of being imprisoned at Guantanamo Bay detention camp. Cumberbatch will portray military lawyer Stu Couch. Couch was initially assigned as one of the prosecutors of Slahi, but when he saw what he believed to be evidence collected in an illegal manner, he recused himself. This is Slahi's story, with Cumberbatch helping tell it.
8. Doctor Strange in the Multiverse of Madness (2021)
https://twitter.com/slashfilm/status/717019155527032832
Cumberbatch starred in the title role of 2016's Doctor Strange. He took on the role of Dr. Stephen Strange, who loses the ability to operate following a car accident. He heads East looking for answers. In 2021, we can look for its sequel, Doctor Strange in the Multiverse of Madness. Being a Marvel movie and all, it's not all too surprising that the plot has yet to be released. But at this year's San Diego Comic-Con, Marvel Studios president Kevin Feige did make an announcement, saying the Doctor Strange sequel will be "the first scary MCU film," reports The Wrap. To qualm any parents' concerns out there, he confirmed, "It's gonna be PG-13 and you're going to like it!"
9. Rogue Male (TBA)
https://www.youtube.com/watch?v=2zt8mT4K2zU
Rogue Male is based on Geoffrey Househeld's 1939 novel, with the script written by Michael Lesslie (Assassin's Creed). The story revolves around an unnamed sportsman who targets a European dictator, who also goes unnamed. He has no intentions of actually killing the the head of state, but is in a way testing himself on how close he can get. Even so, the secret service apprehend him and dispose of him. They believe him to be dead, but when they realize he survived their attack, they're on the hunt. It's not clear what role Cumberbatch is playing, but we're guessing the main guy. There was a 1975 film adaptation starring Peter O'Toole, which you can find in the above player.
10. Magik (TBA)
https://twitter.com/cumberbatchweb/status/586449431349690368
And, finally, Cumberbatch is set to star in the animated film Magik. While CGI'd, we say "star in," because the character is based off of Cumberbatch himself. As you can see above, he's looking like a hybrid of Doctor Who and Sherlock. It can't get much better than that. The story revolves around a man named Lewis Clark (Cumberbatch) whose two young children have gone missing. He relies on the world of magic to help locate his children and bring them home safely.
Have you filled out your Cumberbatch Calendar??