'Doctor Who's Day Roundup: Heads Up
Welcome to this week's Doctor Who's Day roundup, a Narnian wardrobe stuffed with fan creativity and Whovian news from over the past seven days on social media and the internet.
And we begin this week with some beautiful fan art. Matty McBride has developed a series of cameo-style profiles of the Doctors and some of their key companions. They're a beautiful summary of some of the key character moments from each incarnation.
Let's start with one of the saddest moments in recent Who history: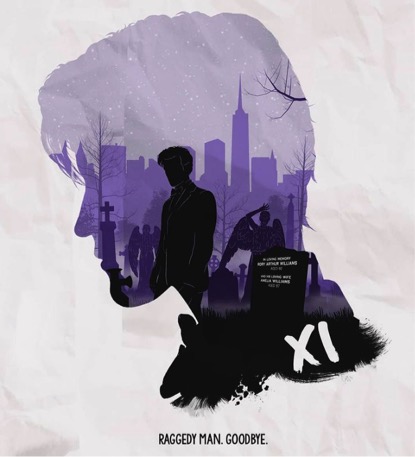 And another one: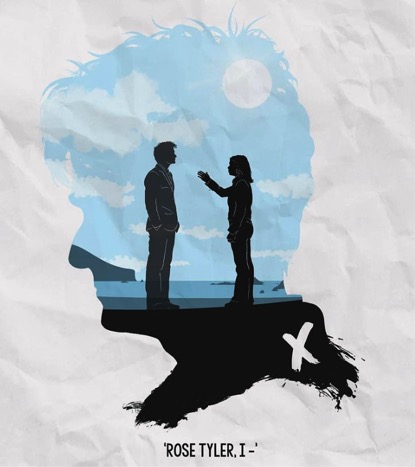 A neat summation of Nine's tenure in the TARDIS: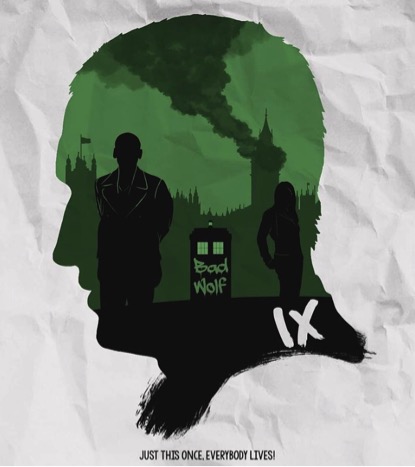 Surely he doesn't mean Clara?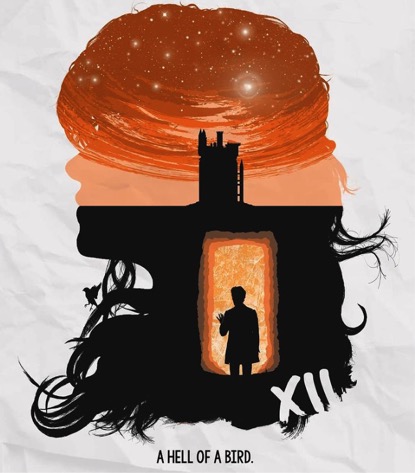 Or possibly an idiot…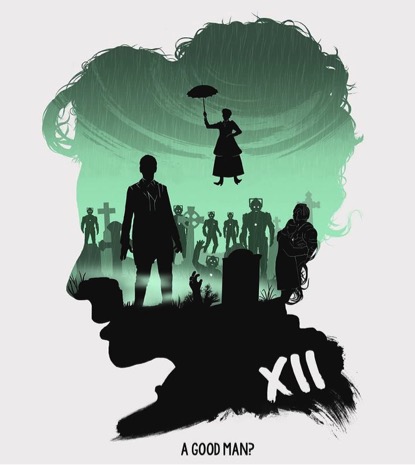 The perfect fairytale ending: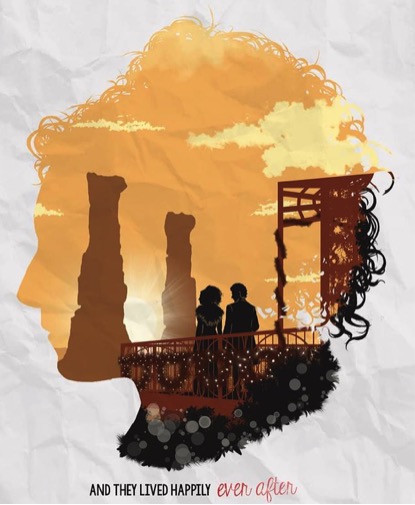 Here's what else has been going on in space and time this week:
• The Ninth Doctor is back, and guess what? It's fantastic:
• The fans are pleased: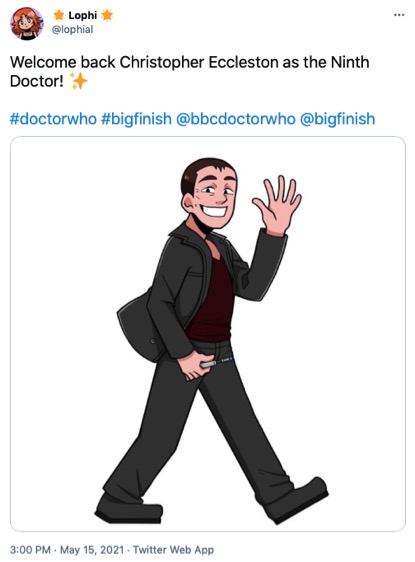 • Just to refresh your memory… the story so far:
• And look what's coming next!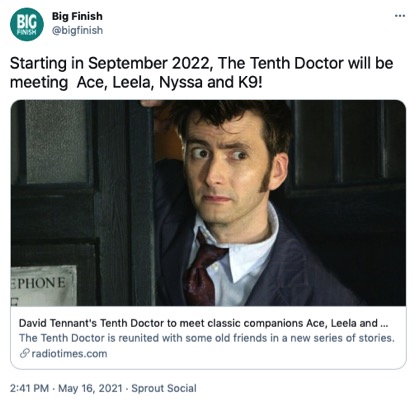 • Speaking of Ten. This is perhaps a more upbeat take of a fan favorite than people may remember: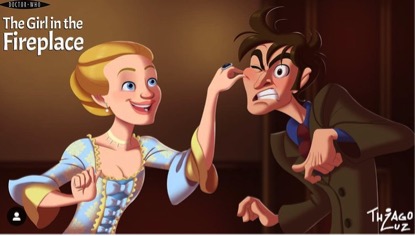 • Noel Gallagher (formerly of Oasis) has a new single out. And while that wouldn't normally be something we'd be interested in, you might want to take a look at one of the video's co-stars. He's even got his Eleven hair again:
• An artistic appraisal of five Doctors: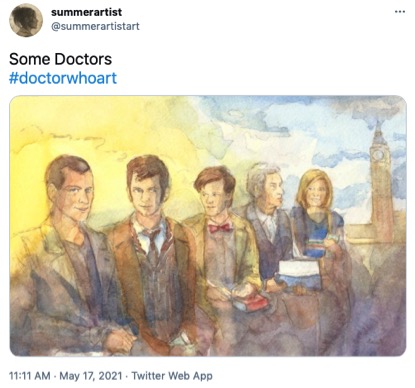 • You've redecorated haven't you… I don't like it: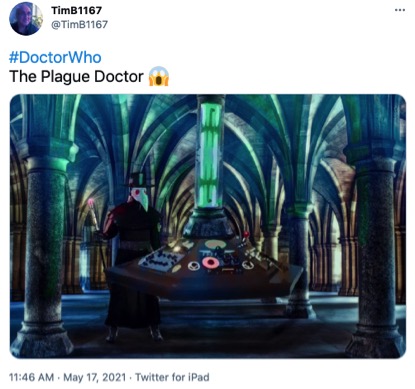 • Daleks do not miss: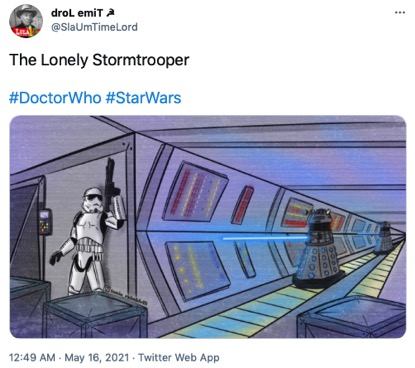 • The Cybermen get a homemade upgrade: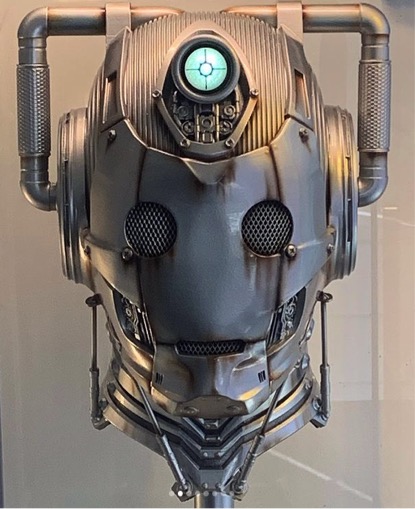 • Fish fingers and custard day was a month ago (April 3rd), and yet three different social media posts have emerged for this most Whovian of delicacies in the past week. Someone feeling peckish?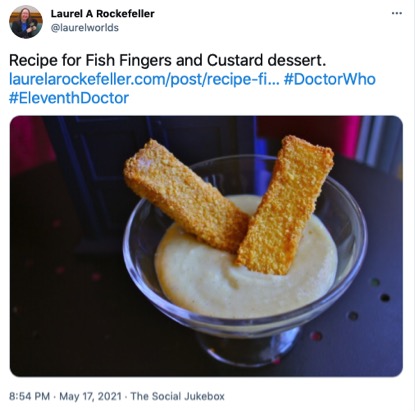 • The Doctor and Ian and some colorful hanky-panky: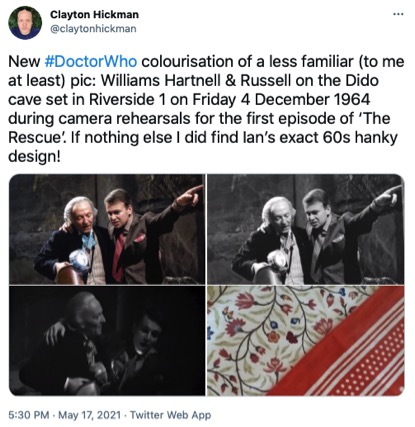 • Rose Tyler at her most powerful: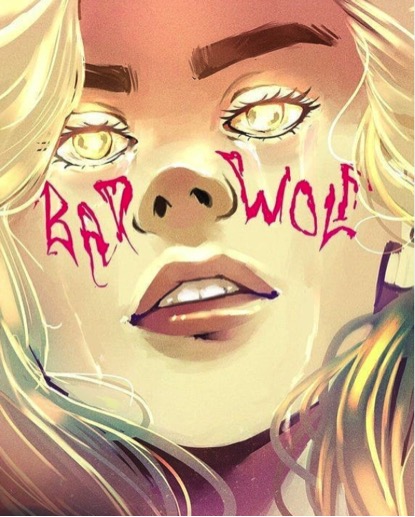 • Season 24 gets its own official trailer:
• Thirteen looking rather drawn: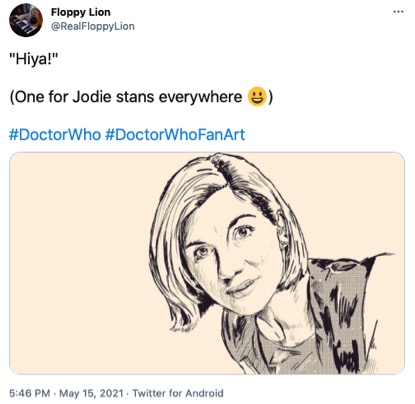 • This eager YouTuber re-imagines the animation for the YouTube series DALEKS!:
• Harry Styles and a Police Box. That's it. That's the tweet: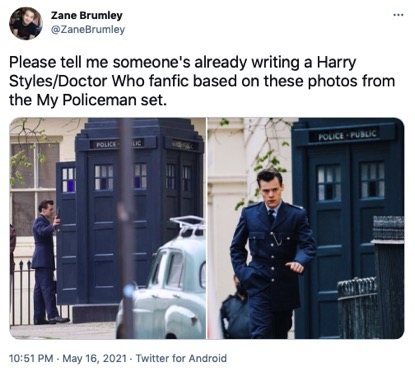 • Ten gets his own trailer, in the style of The Batman:
• Now THAT is a hell of a bird: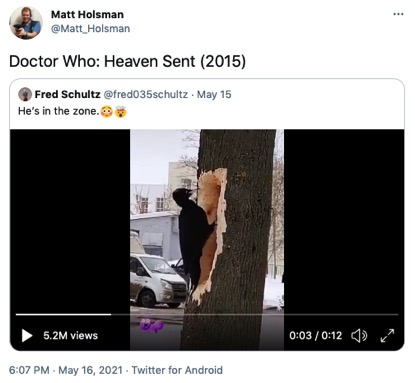 • Ten and the Master face off against one another: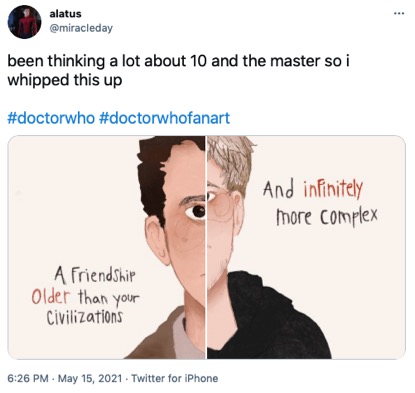 • The Master faces off against himself: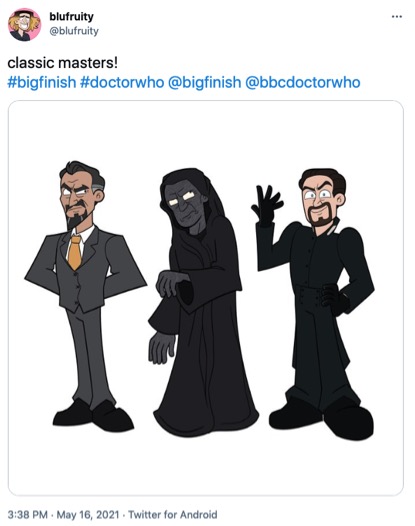 • While Missy dresses up for a home visit: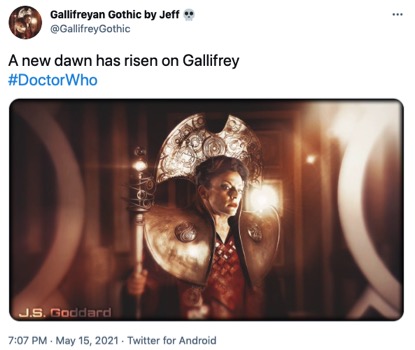 • And to finish with a song in our hearts, as we so often do, how about two very different re-workings of the Who theme by the same musician — YouTuber All a Load of Who-ha?
Here's the minimalist electronica version:
And the grand finale, the piano suite version:
TTFN!