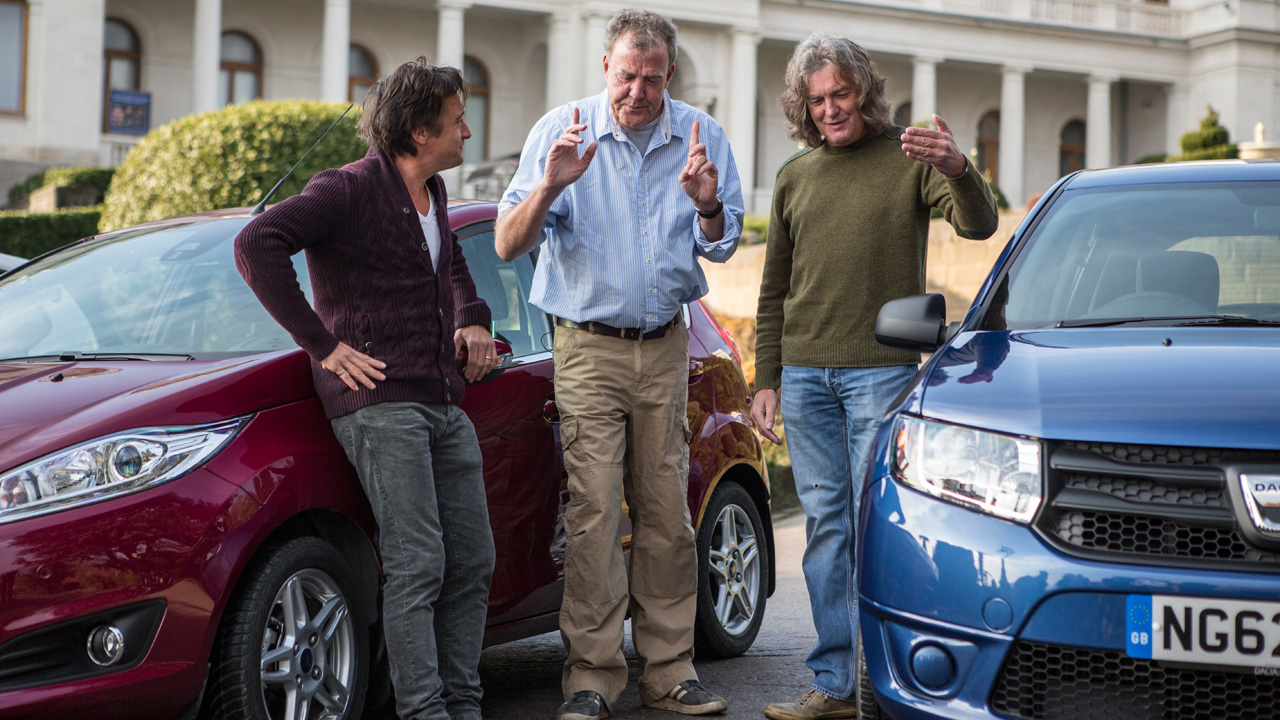 Season 21 — Episode 3
Episode 3
With Clarkson in a Volkswagen Up, Hammond in a Ford Fiesta and May in a Dacia Sandero, the trio embark on a long road trip to the Ukraine.
When the hosts arrive in Kiev, they receive a truly fearsome challenge: to complete their journey by driving through Chernobyl!
Also in this episode, Jeremy Clarkson is testing the Zenvo ST, a Danish supercar with 1086 horsepower. And finally, the "Star in a Reasonably Priced Car" welcomes back singer James Blunt, who attempts to beat his own lap time out on the track.