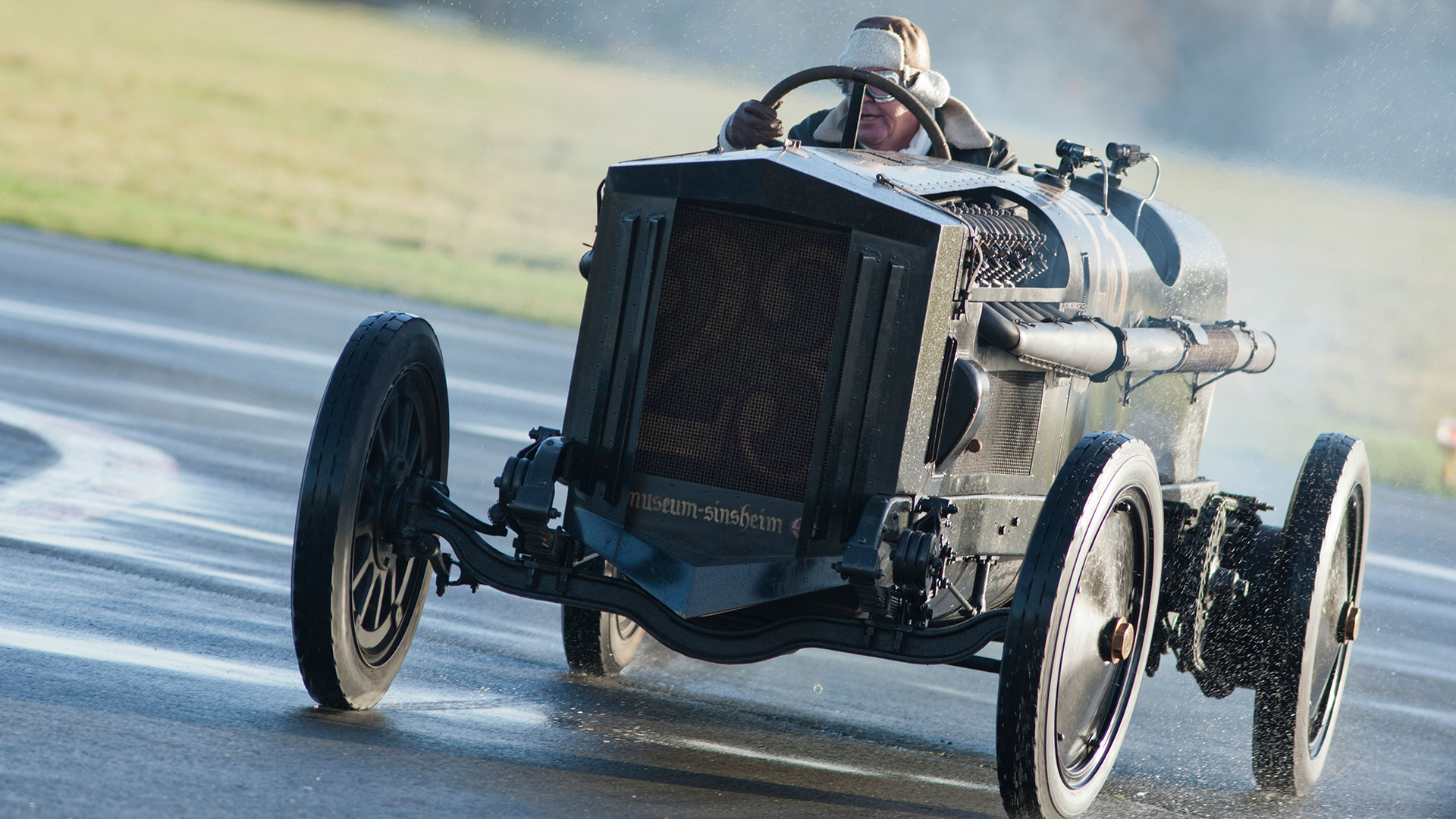 Season 18 — Episode 6
A Grounded Battle of Britain
The guys head to Donington in three stripped-out track cars and later go motor racing.
Jeremy travels through time back to the Battle of Britain and reenacts his own version with an aero-engined Bentley and an old fire truck-engined German Brutus.
The Stig races both the Brutus and the Bentley.
Blur bassist Alex James is the happy-go-lucky Star in a Reasonably Priced Car.