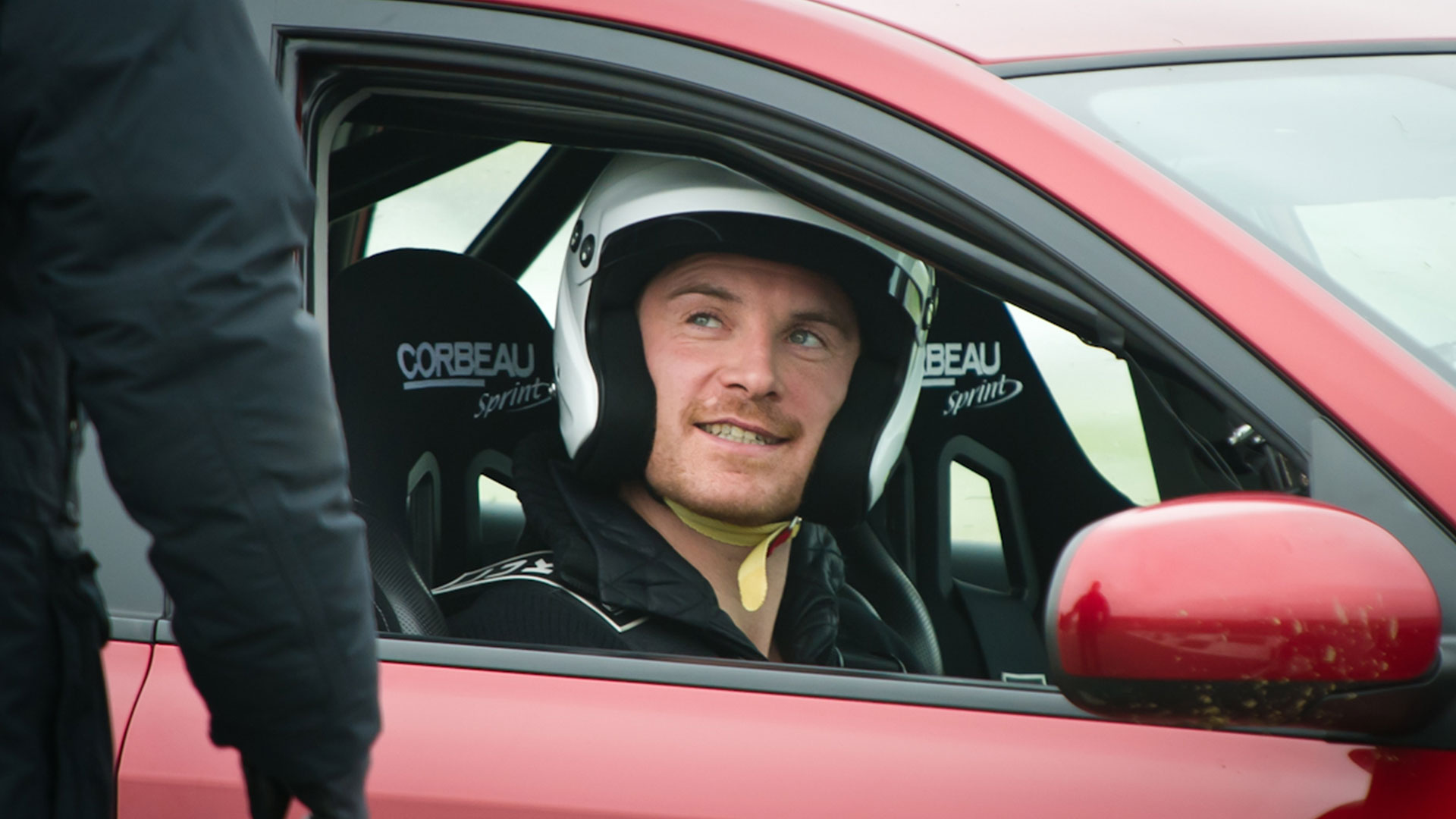 Season 18 — Episode 4
Braving the Elements
The gang travels to the wild British countryside for an ambitious challenge involving mobility scooters.
The Ferrarri FF and the Bentley Continental V8 are tested on the edge of the Arctic Circle.
James goes to Florida to test the Fisker Karma and visits AC/DC frontman Brian Johnson.
Film actor Michael Fassbender ("Shame," "Inglorious Basterds" and "X-Men") is the edgy Star in a Reasonably Priced Car.