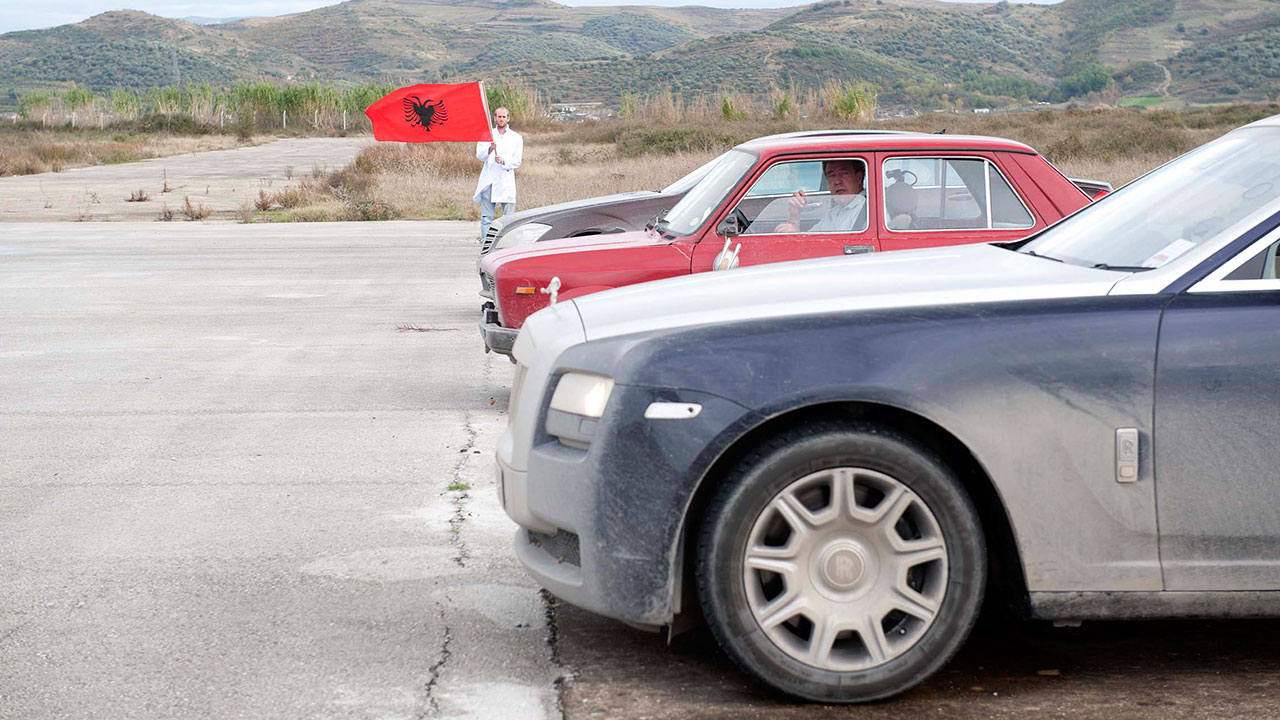 Season 16 — Episode 3
Mafia Road Test
The boys head to Albania on a mission to see if the Mercedes-Benz S65 AMG, a Rolls Royce Ghost or a Bentley Muslanne (that looks an awful lot like a Yugo) is the best car for a member of the local organized crime.
Jeremy Clarkson takes a look at three cars: the Subaru Cosworth Impreza STi CS400, the Ford Focus RS500 and the Volvo C30 PCP, two of which can't be bought and one that technically doesn't exist.
Jonathan Ross returns and bullies Jeremy before taking another turn as the Star in a Reasonably Priced Car.