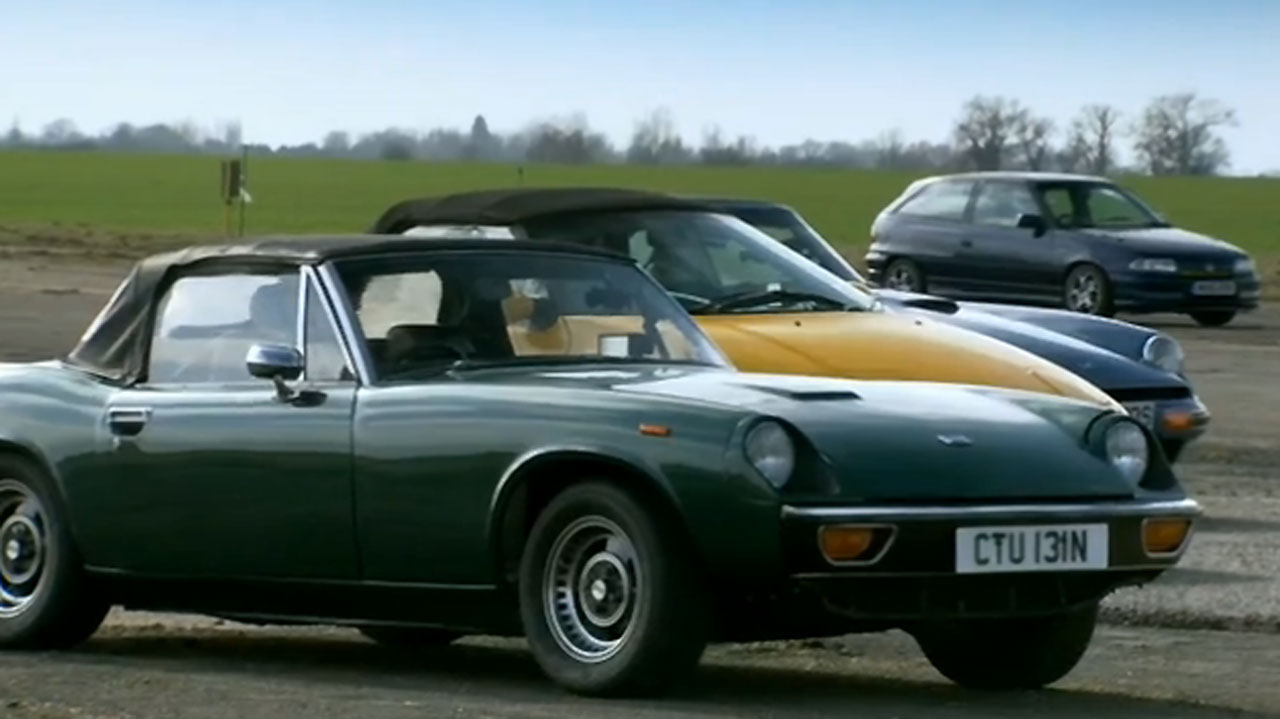 Season 15 — Episode 6
Homegrown Sports Cars
Jeremy Clarkson gazes at the properly pretty Ferrari 458 Italia and pities James May for buying the now "out-dated" F430.
The boys get £5,000 (almost $8,000) to try and prove that British sports cars were actually brilliant and not at all less reliable than the "hot hatches" that killed them off.
Film, television and stage actor, not-to-mention race track novice, Jeff Goldblum is the Star in a Reasonably Priced Car.