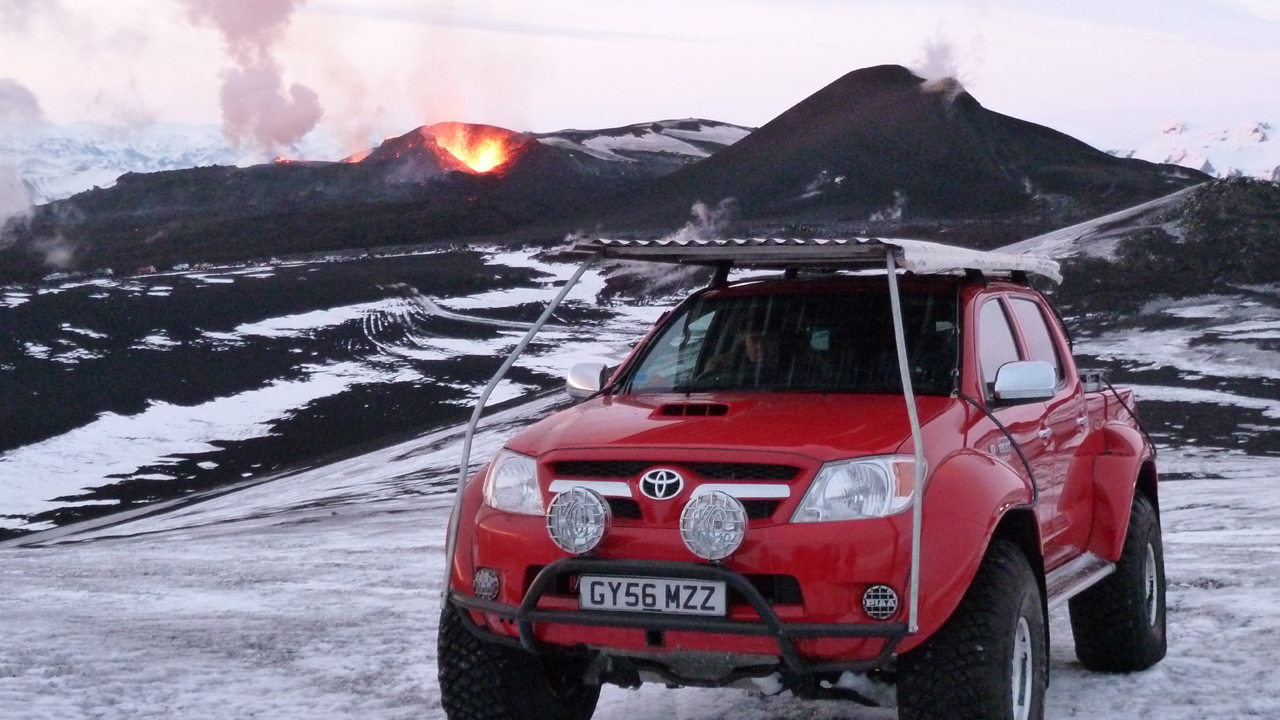 Season 15 — Episode 1
Volcano Off-Roading
Jeremy Clarkson goes cruising in the very heavy but powerful ocean-liner-of-a-car, Bentley Continental Supersport.
James May drives the virtually indestructible Toyota Hilux up to an active volcano in Iceland for some very hot souvenirs.
Jezza has some misadventures during a perilous journey while driving the three-wheeled, Reliant Robin.
The boys say goodbye to the Chevy Lacetti and christen a brand new Reasonably Priced Car with a barbecue and some celebs to get the new leader board started .