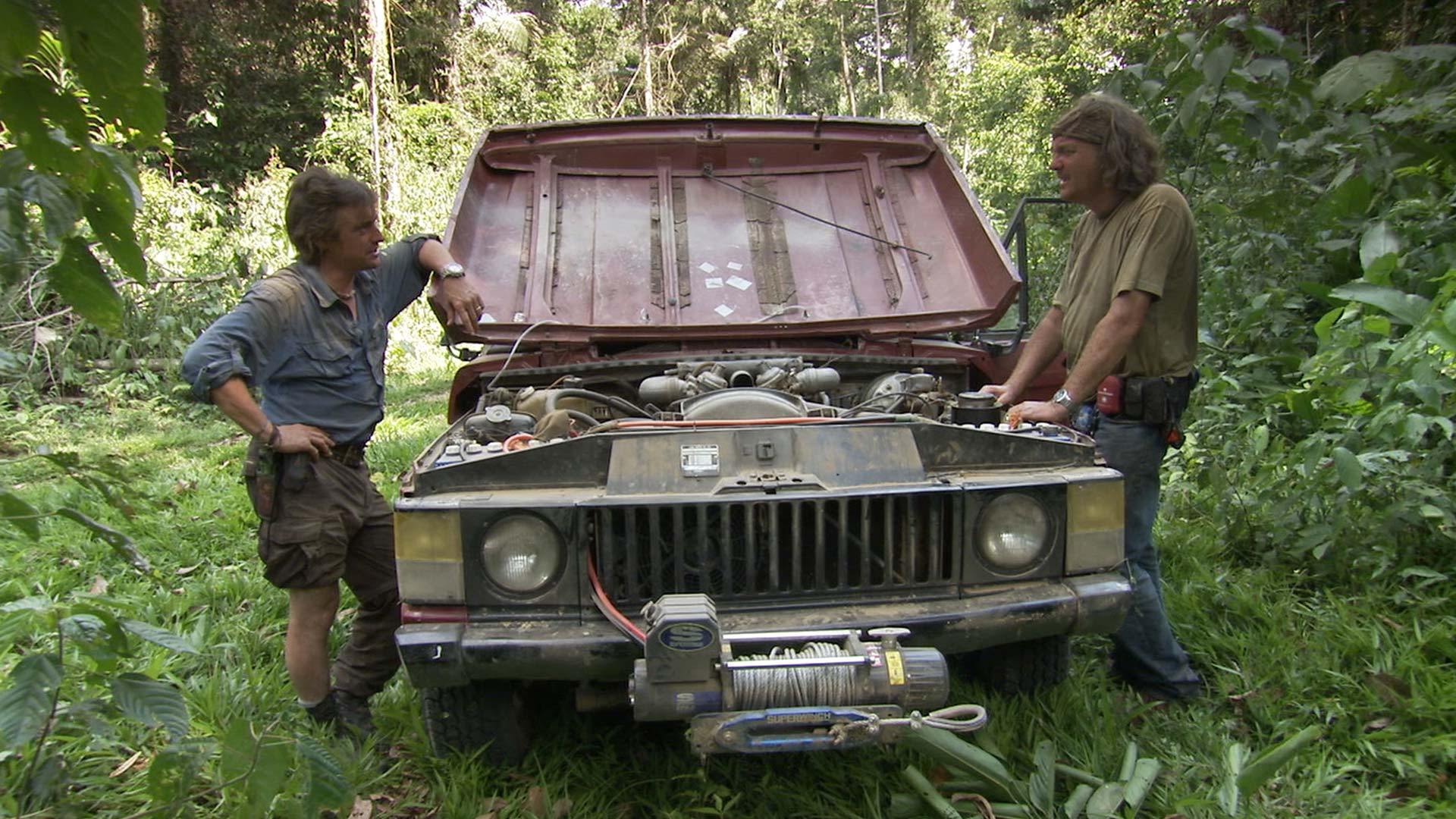 Season 14 — Episode 6
Bolivia Special
The boys purchase used cars over the internet from dealers in Bolivia and head to the Amazon Rain Forest to pick them up.
The Challenge: Drive 1,000 miles from the middle of the rain forest to the Pacific Ocean with their newly acquired, very used four-wheel drive vehicles.
Jeremy Clarkson, Richard Hammond and James May must trek through trees, gullies and water before making it to the North Yangas Road, a.k.a. El Camino de la Muerte (The Road of Death), on their way to the capital city of La Paz.
All three "adventurers" are put to the test as the Altiplano region, the Andes and the Atacama Desert stand in their way of getting to the shores of Chile.