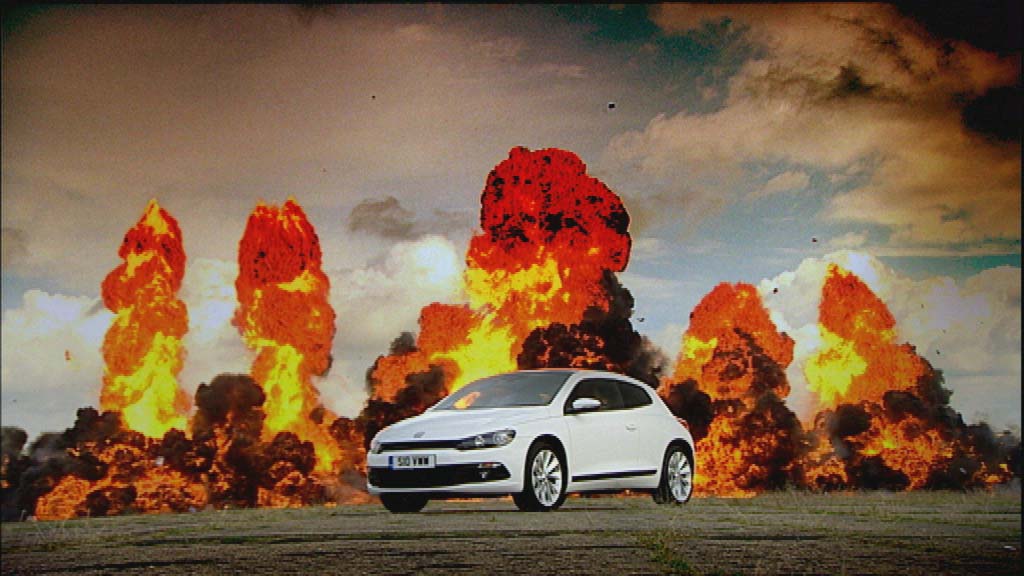 Season 13 — Episode 7
Ad Men
Richard Hammond looks to two Australian cars (Vauxhaul VXR8 Bathurst and HSV Maloo R8) as alternatives to the "safe but boring" German coupes.
How hard can it be for Jeremy Clarkson and James May to make a VW Scirocco commercial? Not very—at least in their eyes.
Jeremy soaks in the majesty of the Aston Martin Vantage.
Talk show host/comedian and legendary gearhead Jay Leno is the Star in a Reasonably Priced Car.